Nearly every department in this twelve-level facility has been reimagined, modernized, and relocated to transform an adult and pediatric facility into a stand-alone children's hospital. This child-focused, family-friendly healthcare facility represents the region's first hospital dedicated solely to pediatric care.
The parti organizes "on-stage" and "off-stage" circulation spaces to separate clinical care and public spaces from places where staff transfer patients and equipment or enjoy quiet breaks. Already implemented in several of our other projects, this innovative concept facilitates security, enhances operational efficiencies, and reduces unnecessary noise within clinical areas. To further improve security, the building has been expanded with a new lobby to create a single point of public entry.
Realizing the client's vision required close and ongoing communications with numerous user groups. The design team conducted Pre-design, Schematic Design, and Design Development work sessions to determine existing conditions and renovation scope; assign departmental gross square footage; and define staff and public circulation, horizontal relationships between departments, and the vertical stacking diagram for the facility modernization. We additionally consulted with Hospital Administration and Departmental Leadership on the space utilization program, drawing on the historical data provided in the June 2012 Master Plan.
We were Architect of Record in association with Overland Partners of San Antonio.
Building Facts
400,000 GSF modernization
10,000 GSF new

195 beds

Neonatal Intensive Care

Pediatric Intensive Care

Pediatric Intermediate Care

Hematology/Oncology

Surgical Suites

Rehabilitation

Women's Services
Designing Hospitals for Children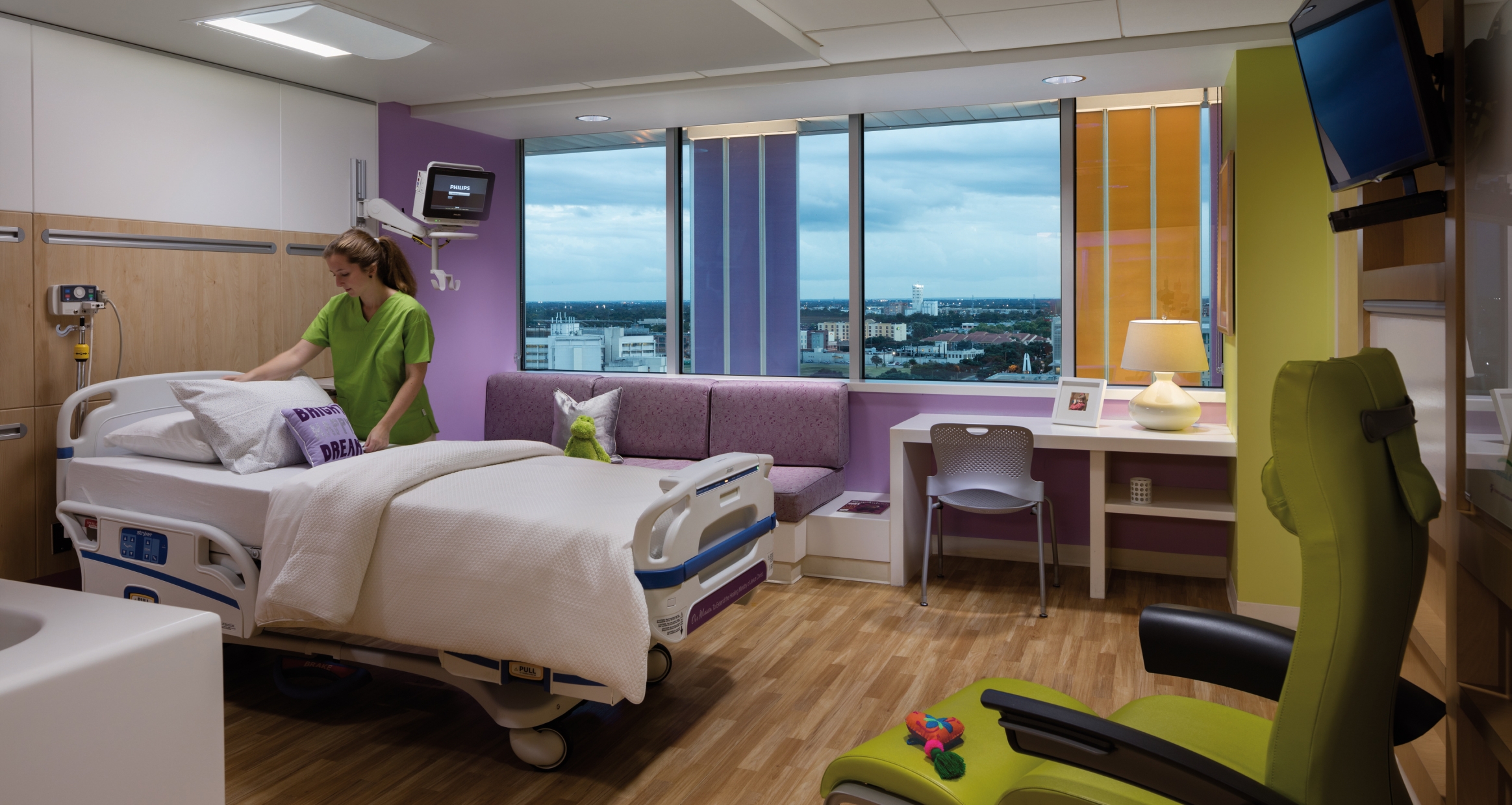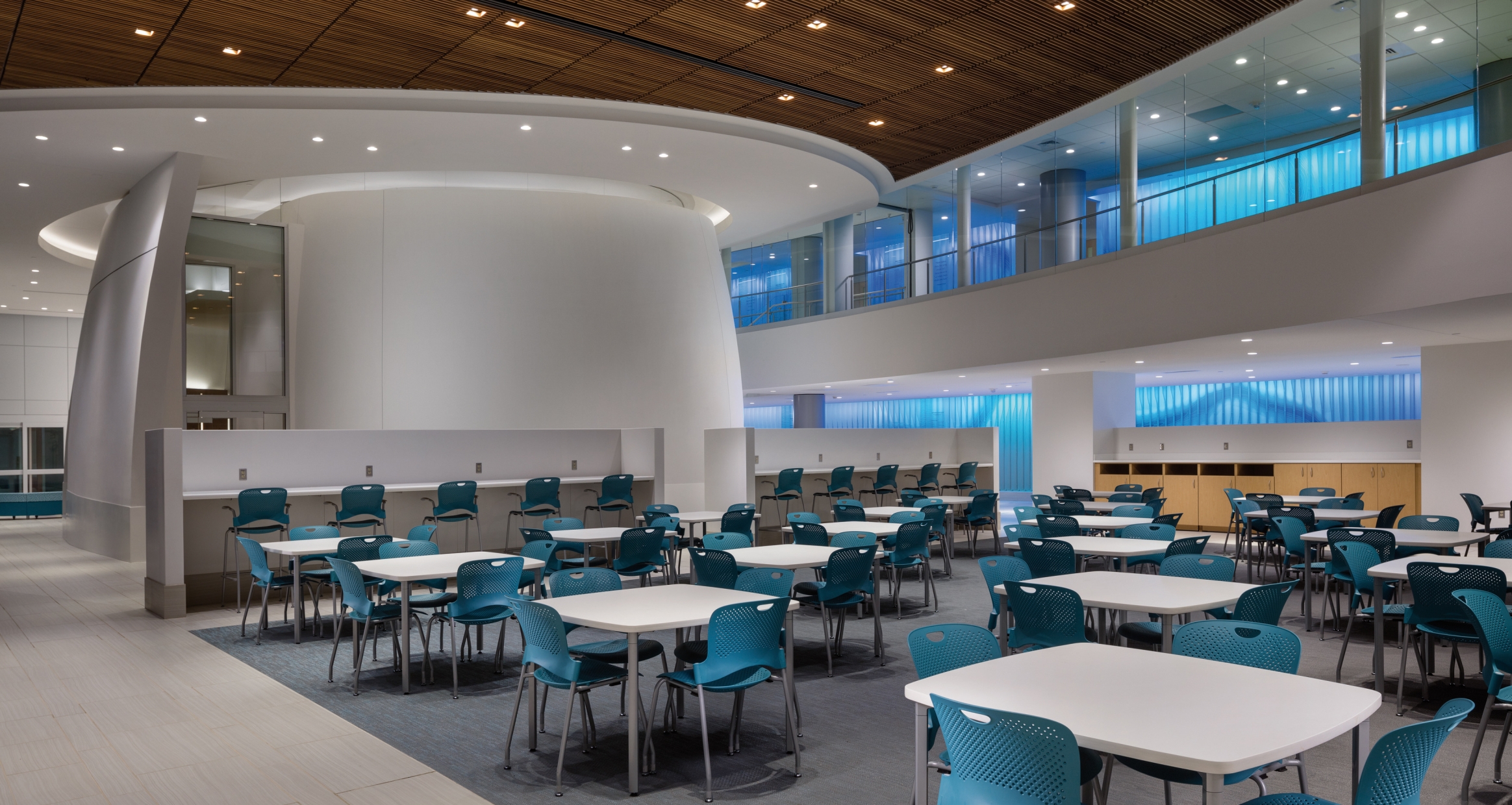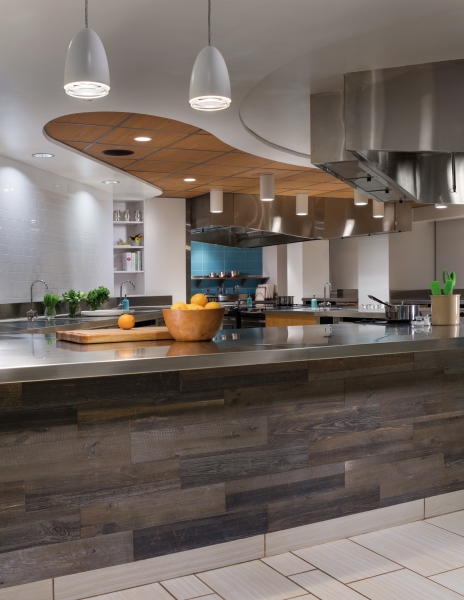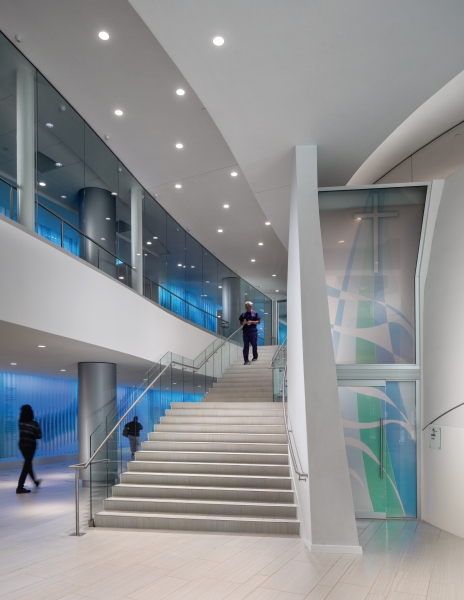 Balancing the dual and often competing design goals of providing a higher level of pediatric care that signal confidence and yet appearing playful and non-threatening is an art. Surprisingly, pediatric hospitals require more space than their traditional counterparts to accommodate variously sized beds, child life services – including classrooms, teen lounges and kitchens for family and educational use – and rooms large enough for supportive families to gather.
Healthcare Design Research
Well-Being
Reclad to Rebrand
An inventive solution by Overland upgrades the façade, extending the interior brand experience through the addition of vertical, multi-colored glass fins – functional shades that mitigate the impact of direct sunlight on the interiors. The vibrant color palette of the fins emphasizes and is inspired by the building's iconic nine-story mural, The Spirit of Healing, by San Antonio artist Jesse Trevino. The Architects Newspaper details the material and construction of the playful design in A First for Multi-colored Ceramic Channel Fritted Glass.
Innovation
More Projects Like This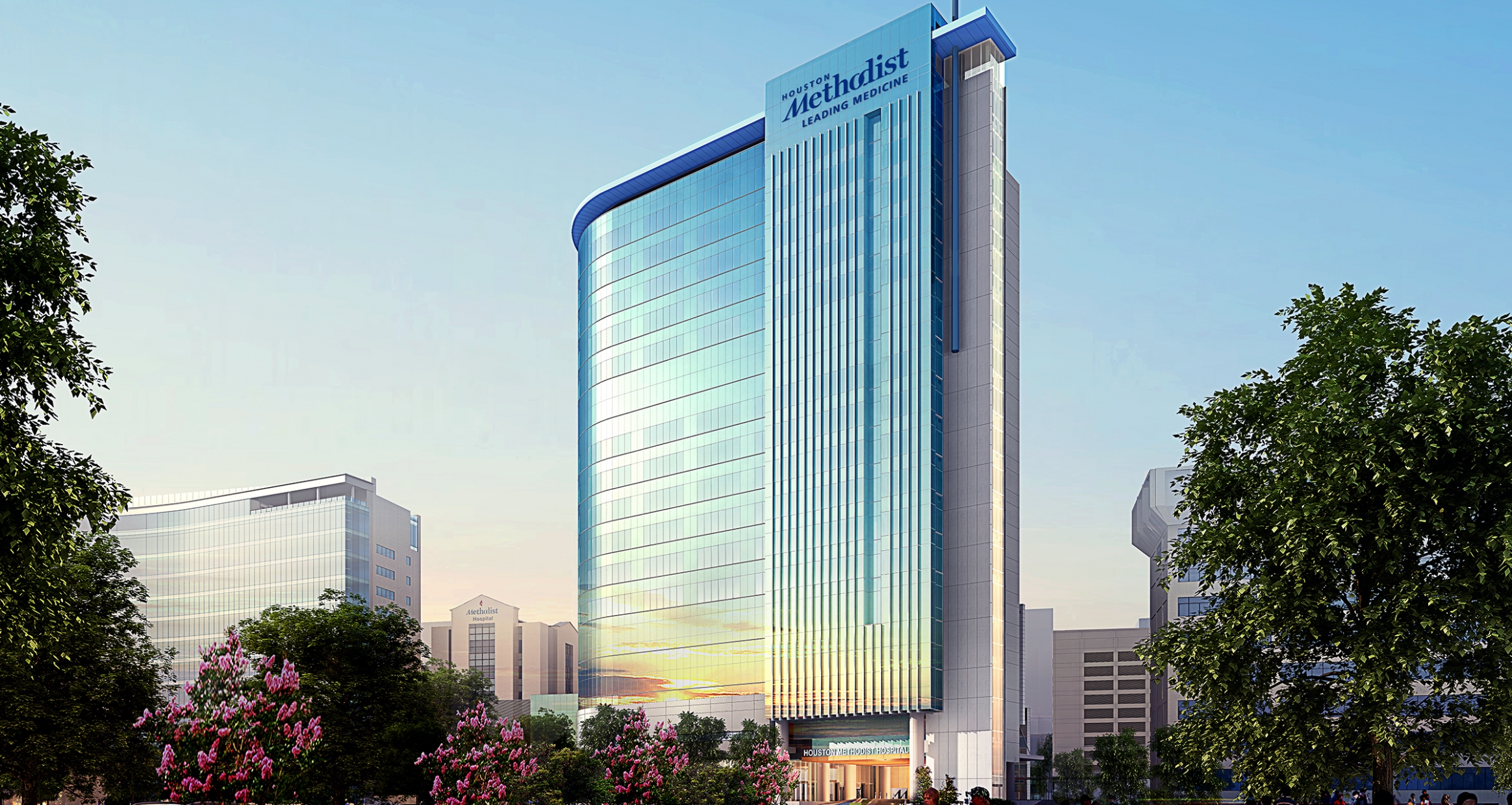 Houston Methodist
Houston, TX
Inpatient
New high-tech ORs will dramatically expand the Hospital's ability to provide image-guided procedures, reducing the number of open surgeries.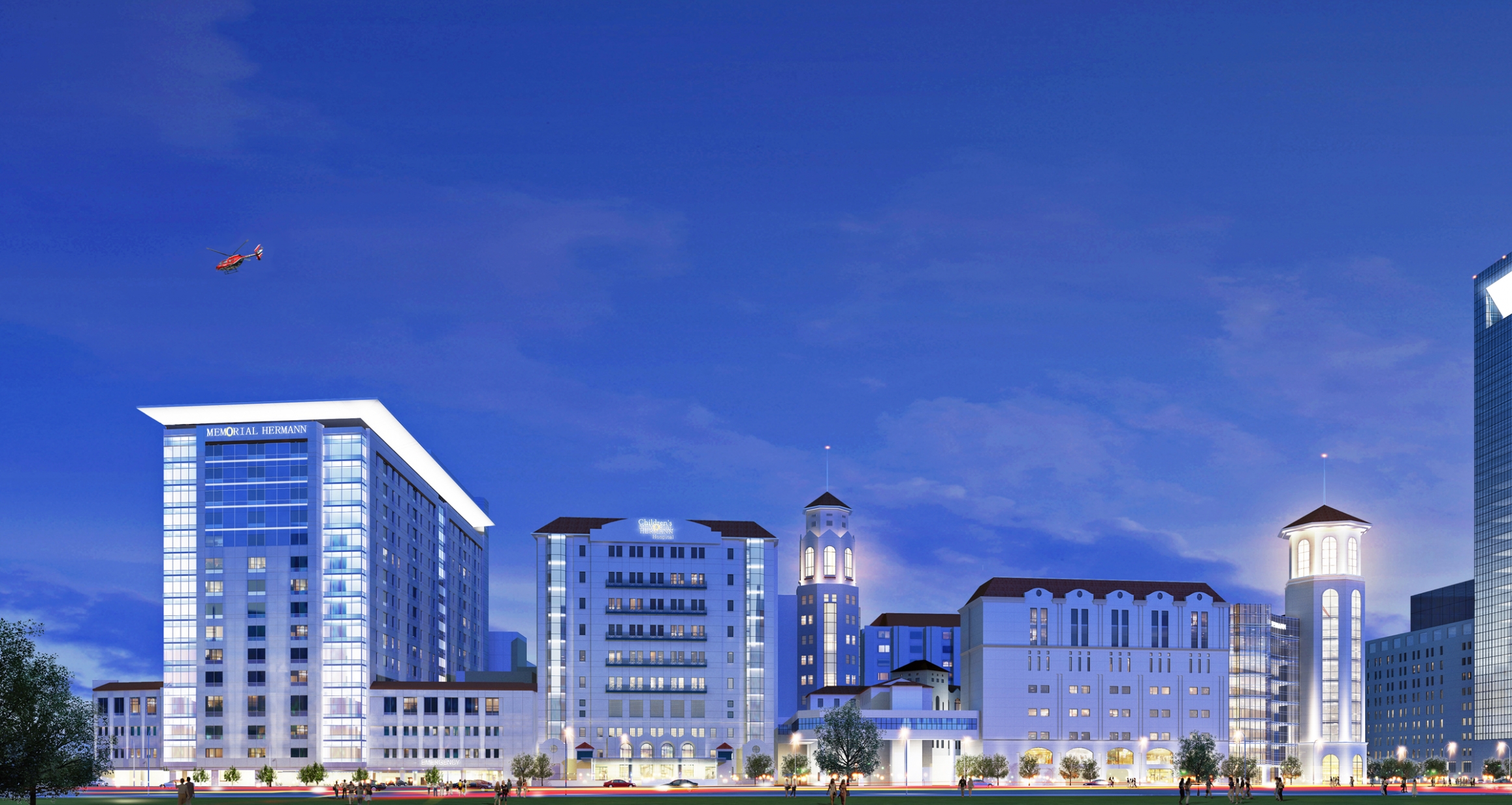 Memorial Hermann
Houston, TX
Inpatient
The new 17-story patient care building is part of a larger $650 million expansion and modernization of the campus, home to one of the two Level 1 trauma centers in greater Houston.