The historic Birch Bayh Federal Building and U.S. Courthouse in Indianapolis houses the United States District Court for the Southern District of Indiana. A distinguished example of Beaux-Arts Architecture, the facility was constructed from 1902 to 1905 and was listed in the National Register of Historic Places in 1974. The courthouse was renamed in honor of Senator Birch Bayh in 2003. Accommodating 925 federal employees, the original U-shape construction occupied an entire block, rose four stories, and housed federal courts, offices, and the region's main post office.
The modernization of Birch Bayh invisibly transformed the monumental landmark into a "machine for sustainability." The structure now measurably mitigates the site's urban heat island effect, decreases the building's carbon footprint, and adds hundreds of thousands of gallons of water to the city's supply every year.
Building Facts
540,000 GSF
LEED Gold certified
National Register of Historic Places
Awards & Honors
Award of Excellence in Historic Resources

Award of Excellence
What is Modernization?
Modernization is more than system and building upgrades. According to Matt Chalifoux, Historic Preservation Expert, "It's an attitude about maximizing the assets you already have in terms of functionality, energy performance, and aesthetics."
Landmark Workplace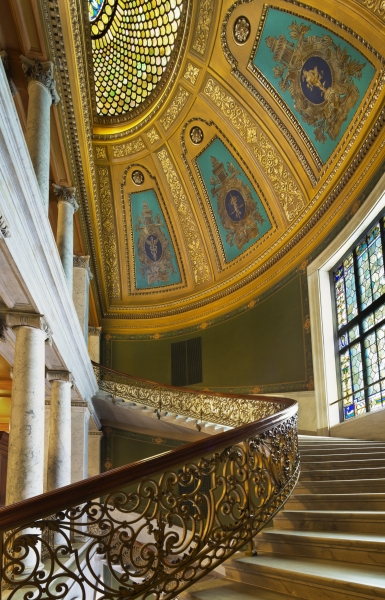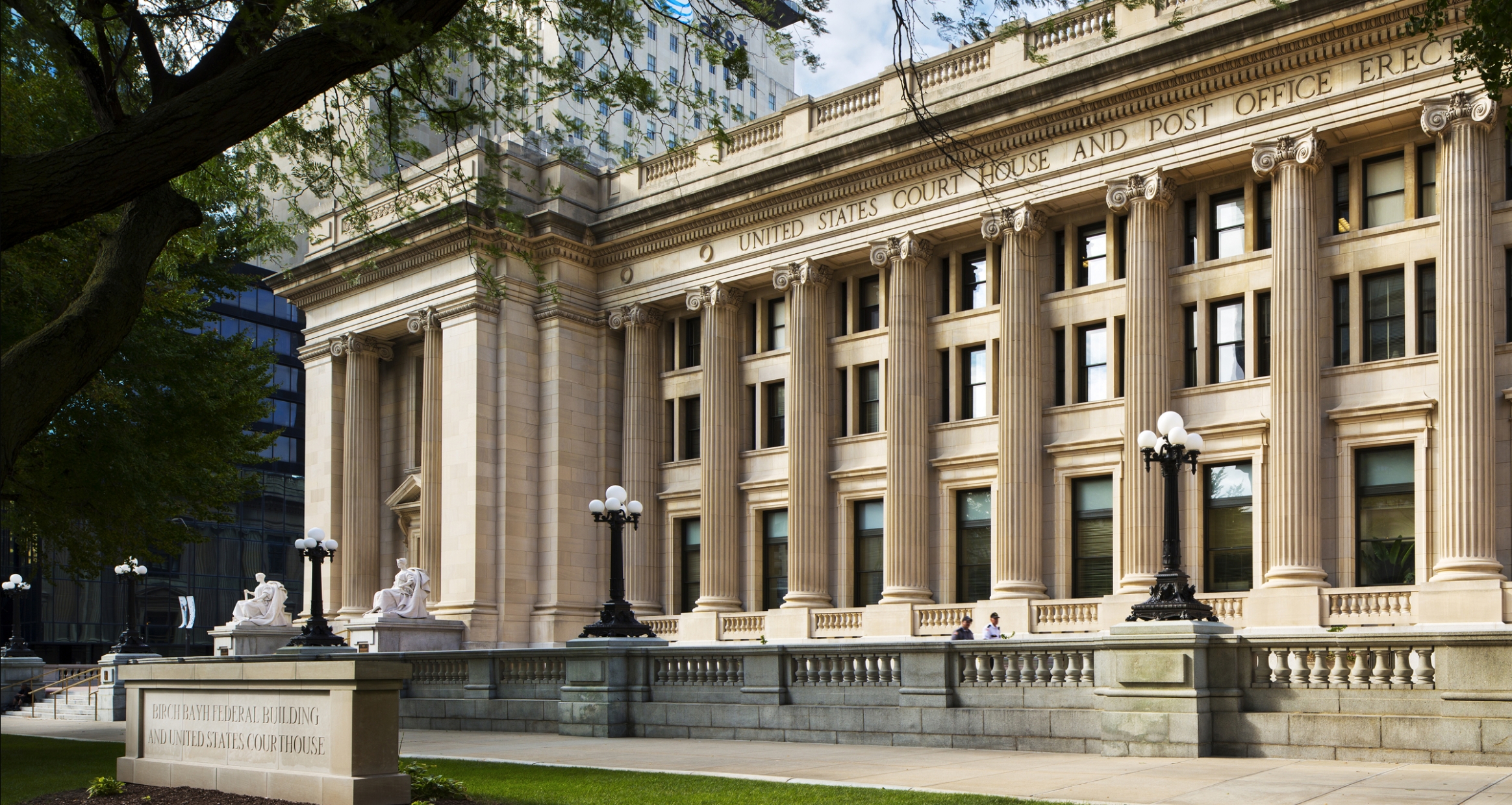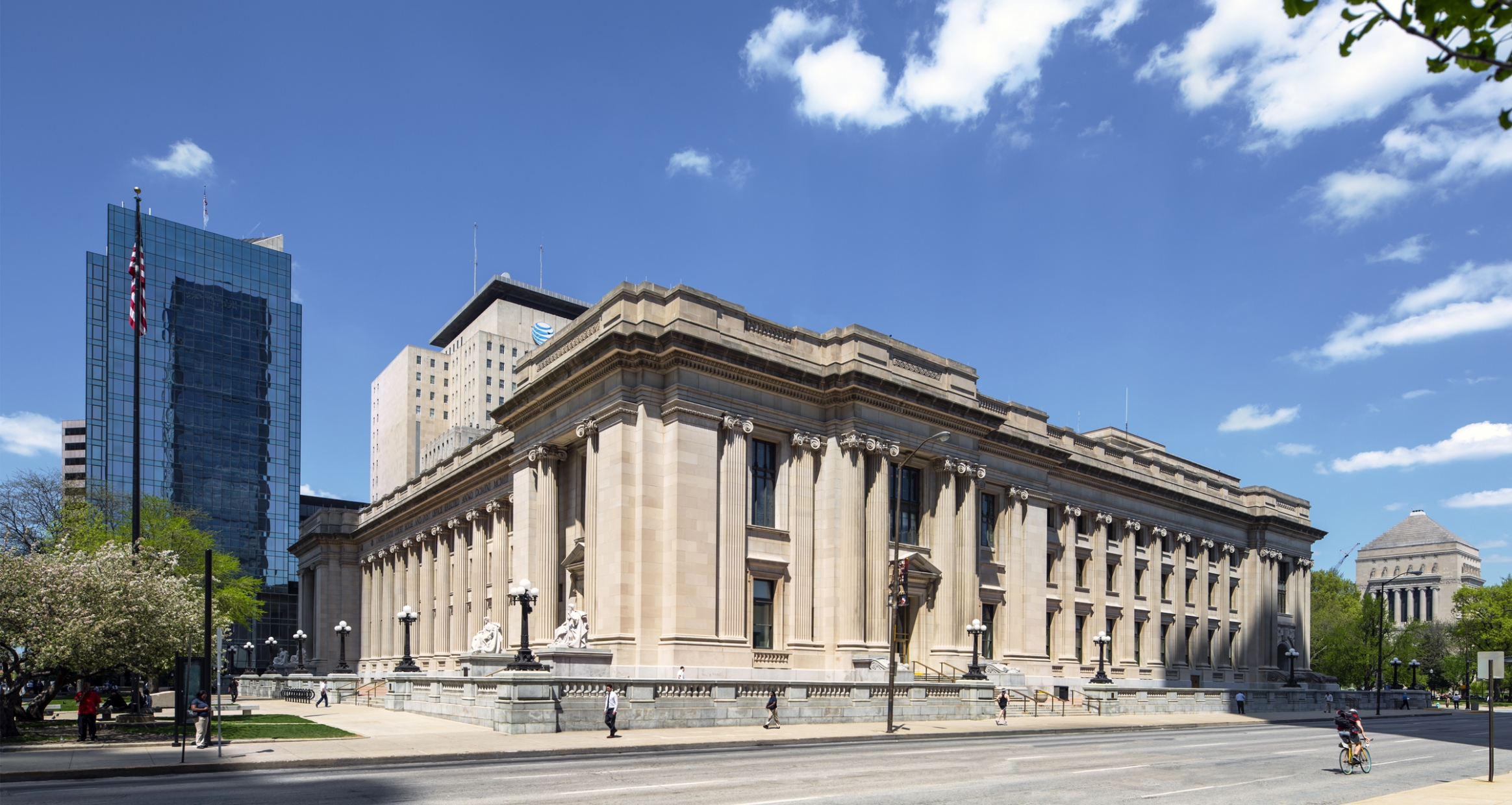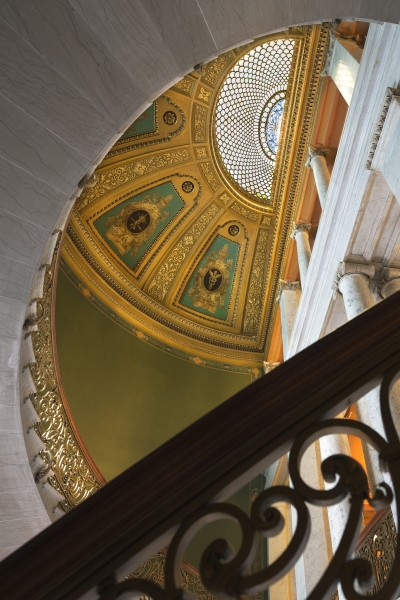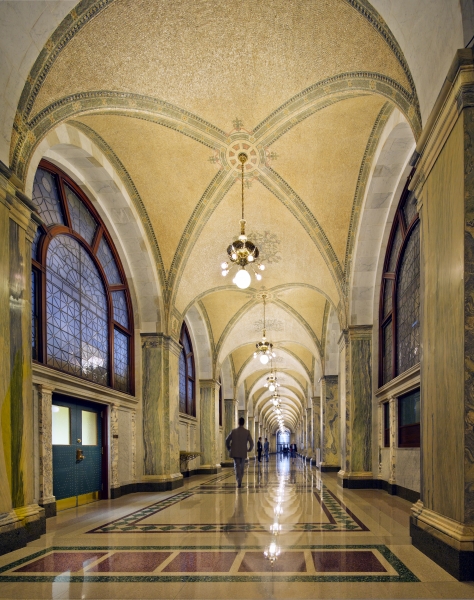 GSA committed not only to preserving Birch Bayh but also to making the historic landmark a highly desirable, sustainable workplace – one that was also safe, comfortable, and secure – that helps the city keep and attract jobs.
Workplace Strategy
Historic Preservation
Once you understand the systems in an existing building and the client's goals, the proper phasing plan for that building becomes pretty evident."

Charles Enos, AIA, LEED AP
Construction Behind the Scenes
Most of the physical work associated with the 32-month construction was kept out of sight by scheduling the bulk of the 488,000 worker hours between 6 PM and 6 AM. During business hours, only the field superintendent and project manager were on site. Construction logistics followed a complex phasing plan based on HVAC distribution, in which only one multi-floor zone was under construction at a time. We performed extensive site surveys by all disciplines prior to doing any conceptual planning to ensure we would understand the drivers and impacts of different phasing concepts.
Integrated Delivery
Engineering the Invisible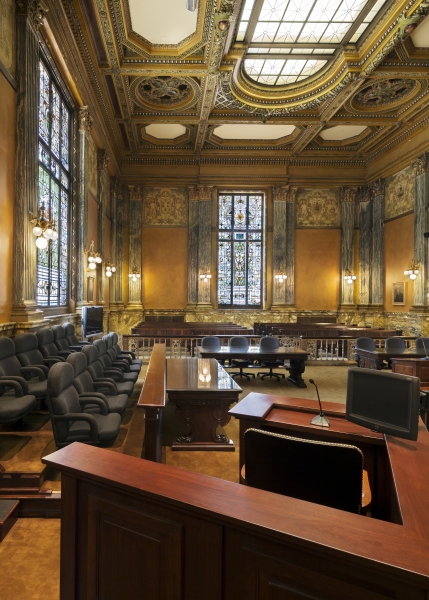 GSA Design Excellence projects must comply with USGBC LEED® or Green Globes® guidelines and incorporate a host of sustainable design elements while preserving the historic fabric of National Register properties. How do you install the latest systems and technology – from HVAC and MEP to security and telecommunications – without marring the richly decorated interiors and artwork in a building?
Historic preservation is more than skin deep. We believe that before you can imagine a building's future, you need to understand its past. A detailed preservation analysis of the building as an organic whole enabled the team to create a strategic roadmap that guided decisions about equipment locations and the sensitive threading of new systems through delicate historic fabric. Work took advantage of hidden interstitial spaces, features that had yet to be fully restored or were hidden by prior unsympathetic work.
While older construction presents many unique challenges, we prefer to think of them as opportunities for innovation, rather than constraints. Aided by tiny video inspection cameras, the AEC team developed innovative installation pathways and strategies to enable minimally intrusive systems rehabilitation. Video workplaces coordinated delicate cutting and patching in historic areas. These techniques were captured – in written guidelines as well as instructional videos – to guide those who will work on the building in the future.
Historic Preservation
Future Flexibility
Modernization
Building the Green Roof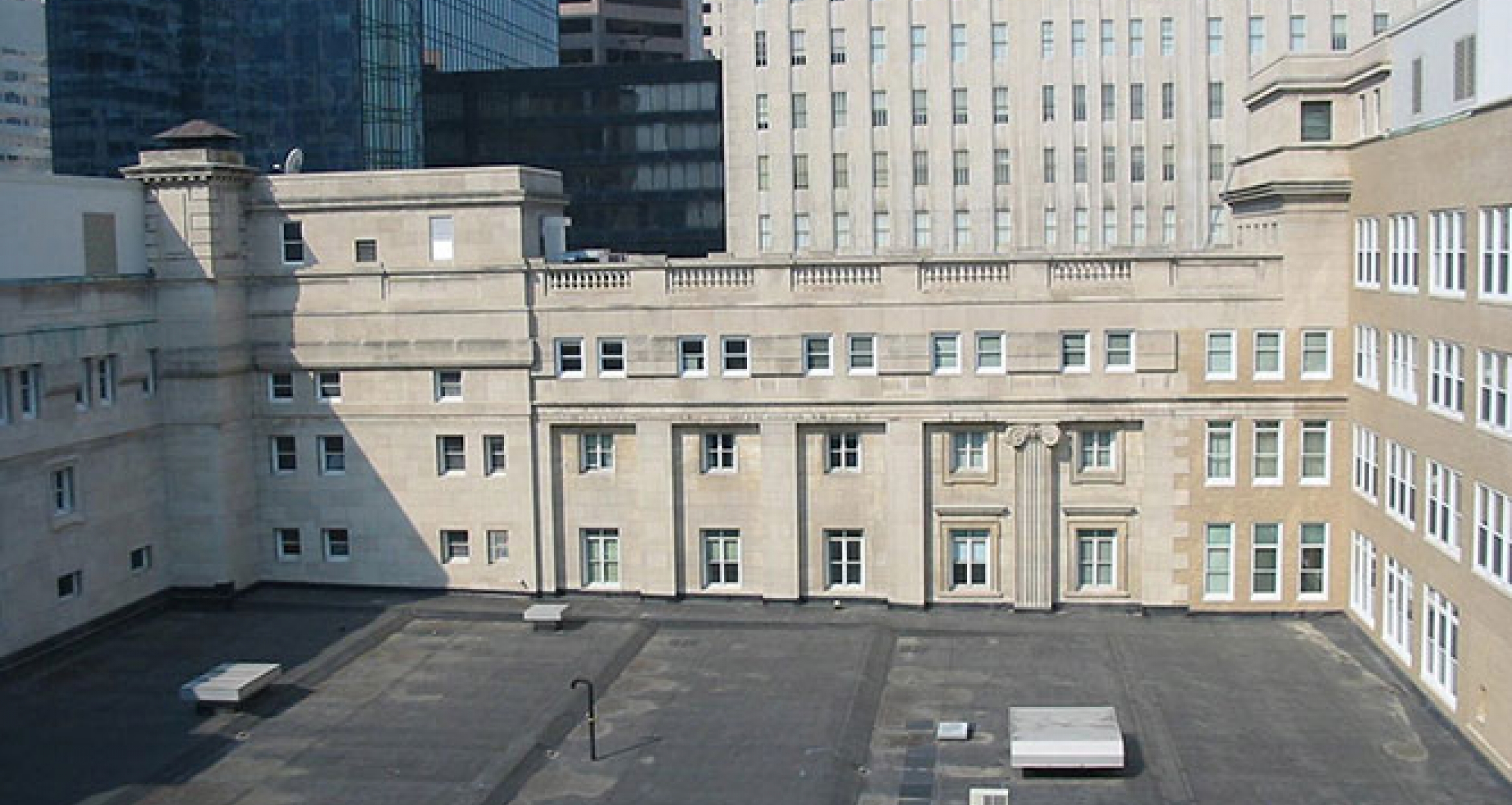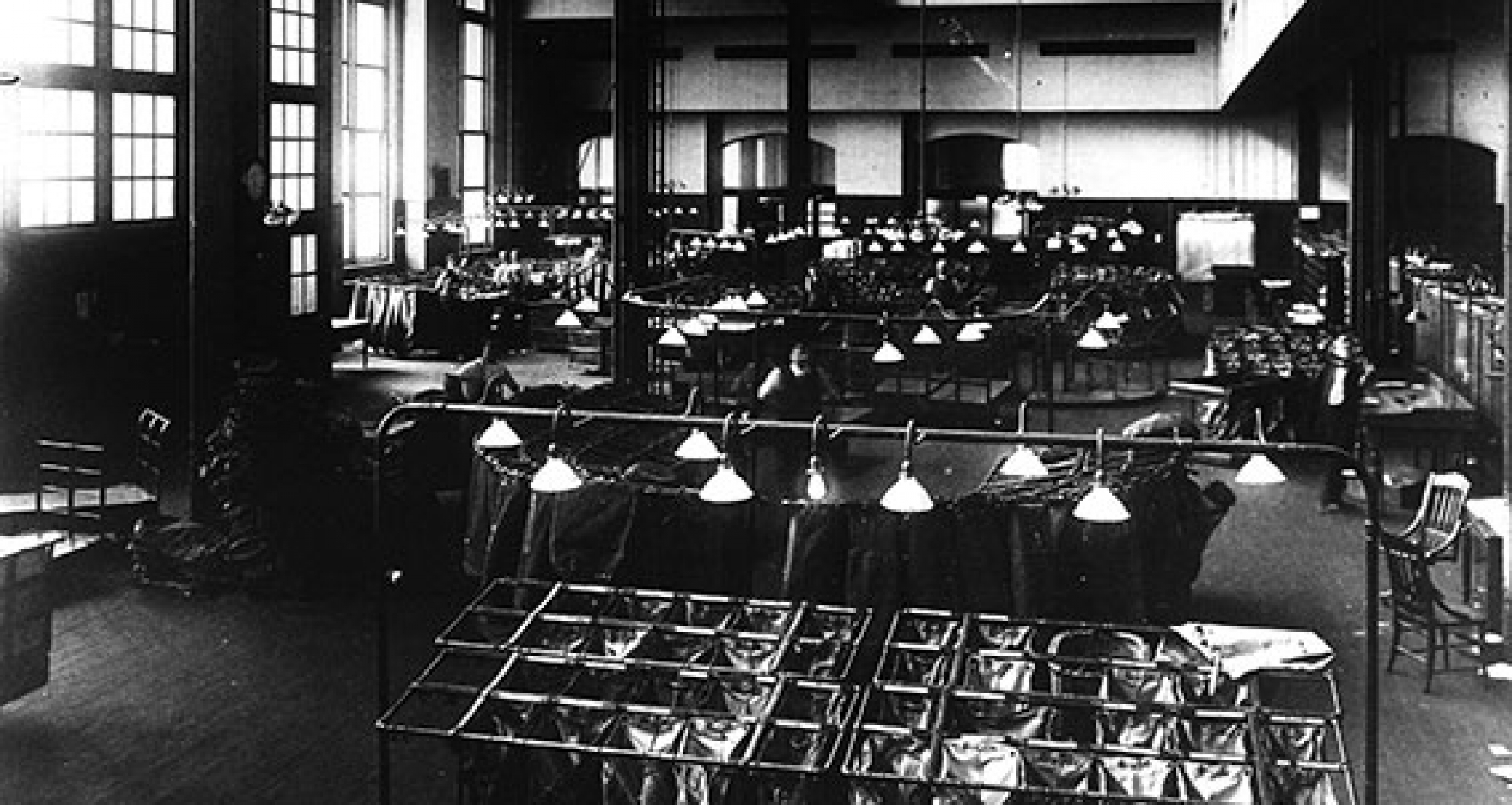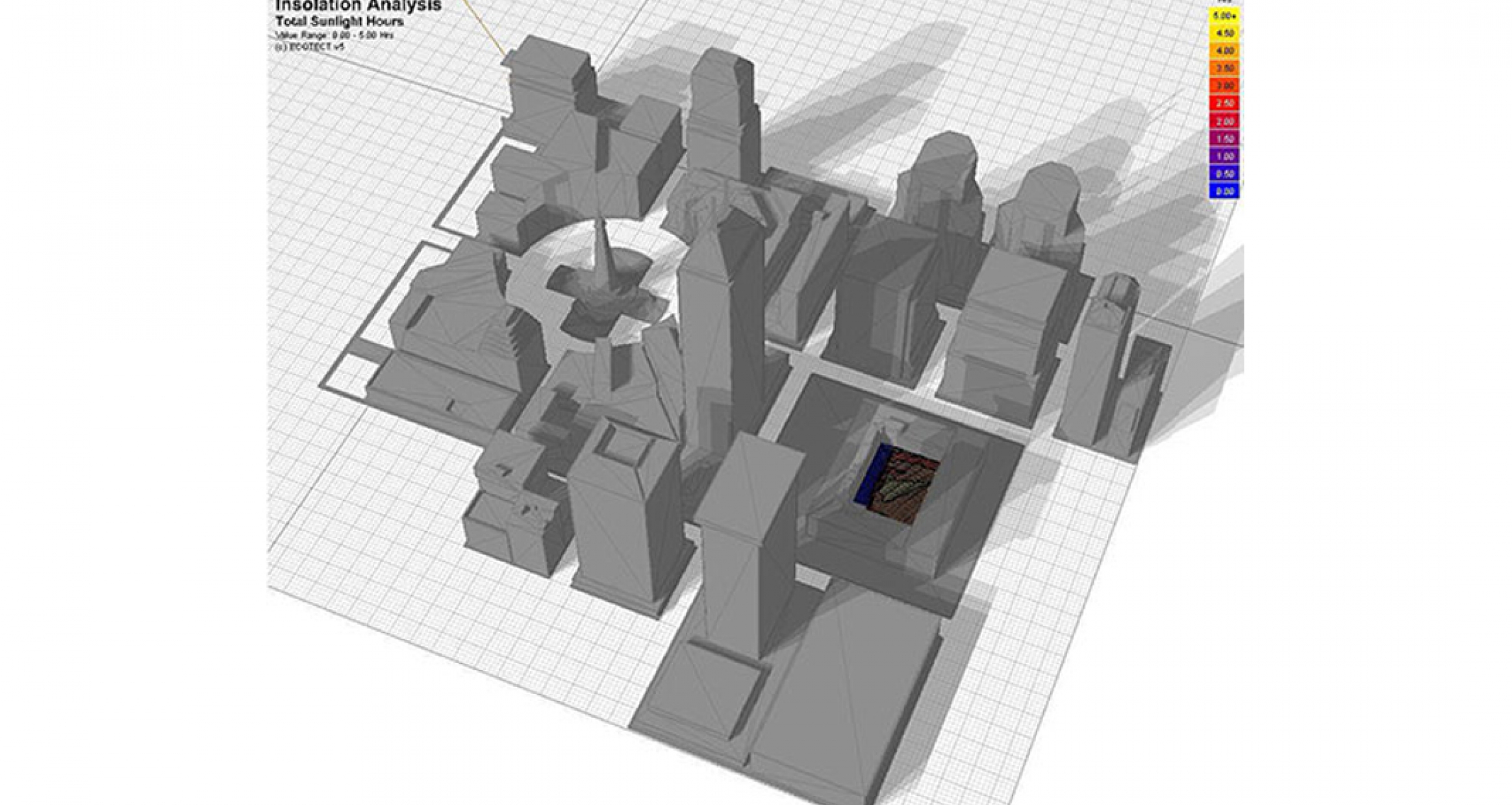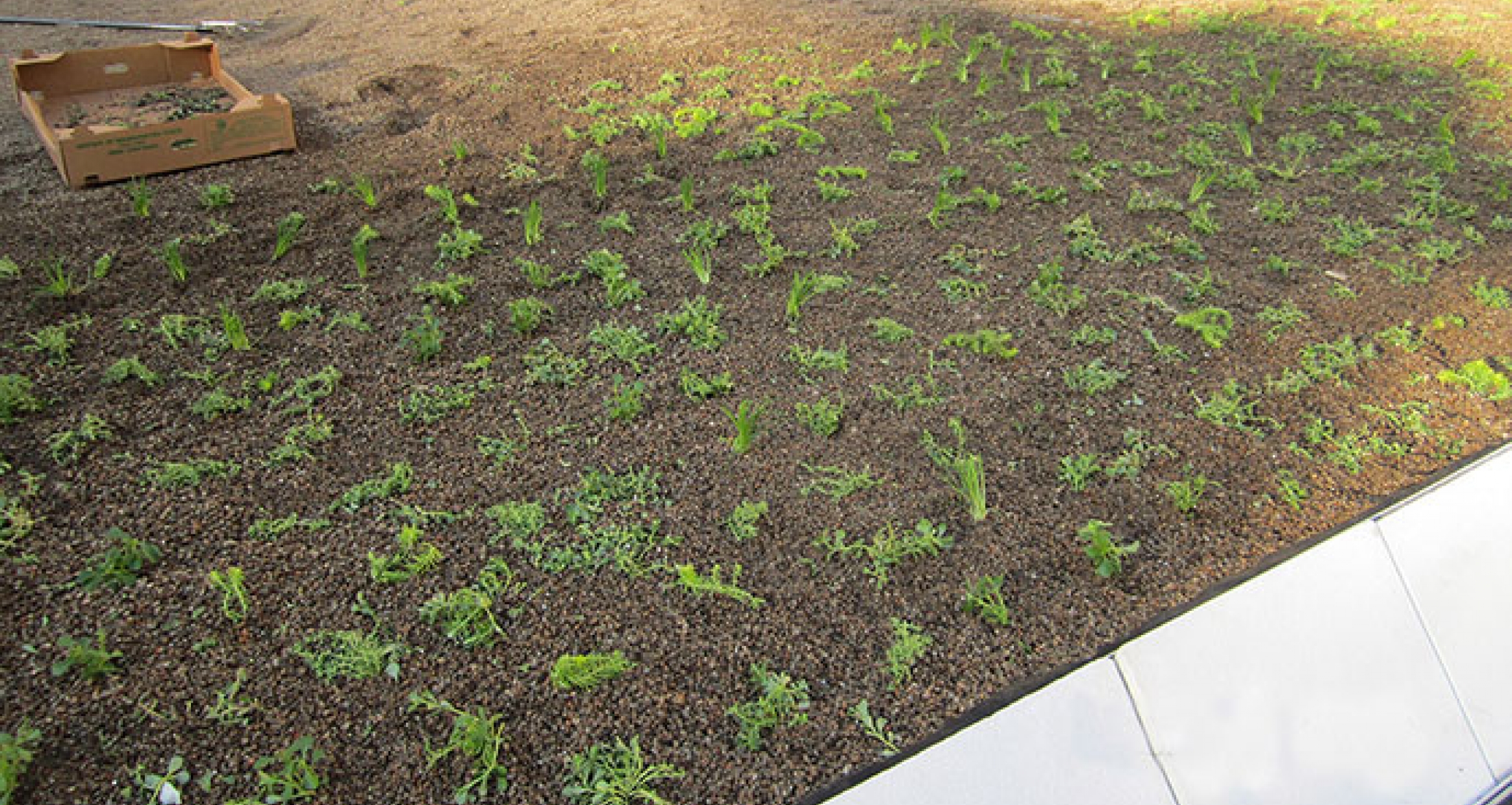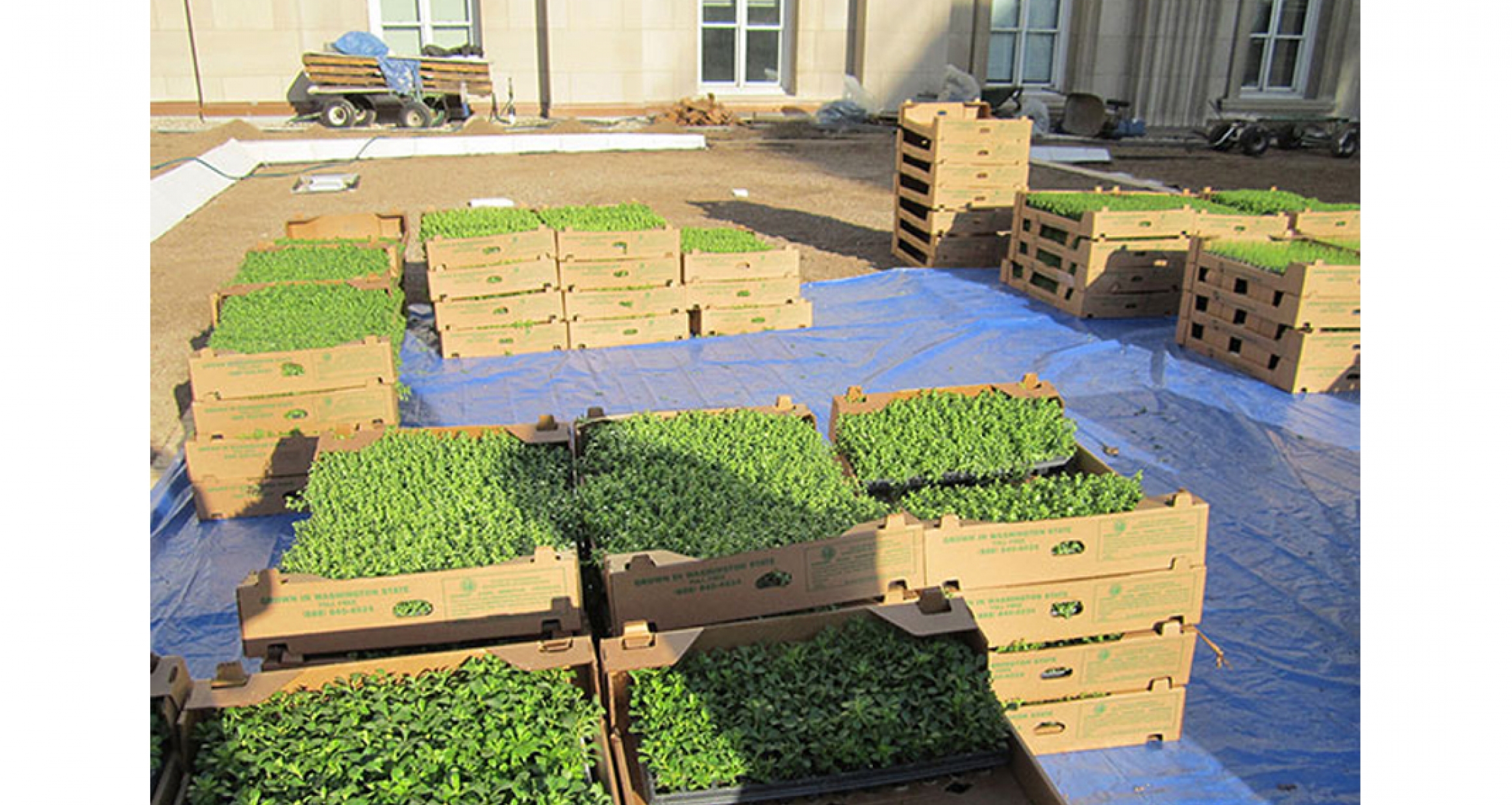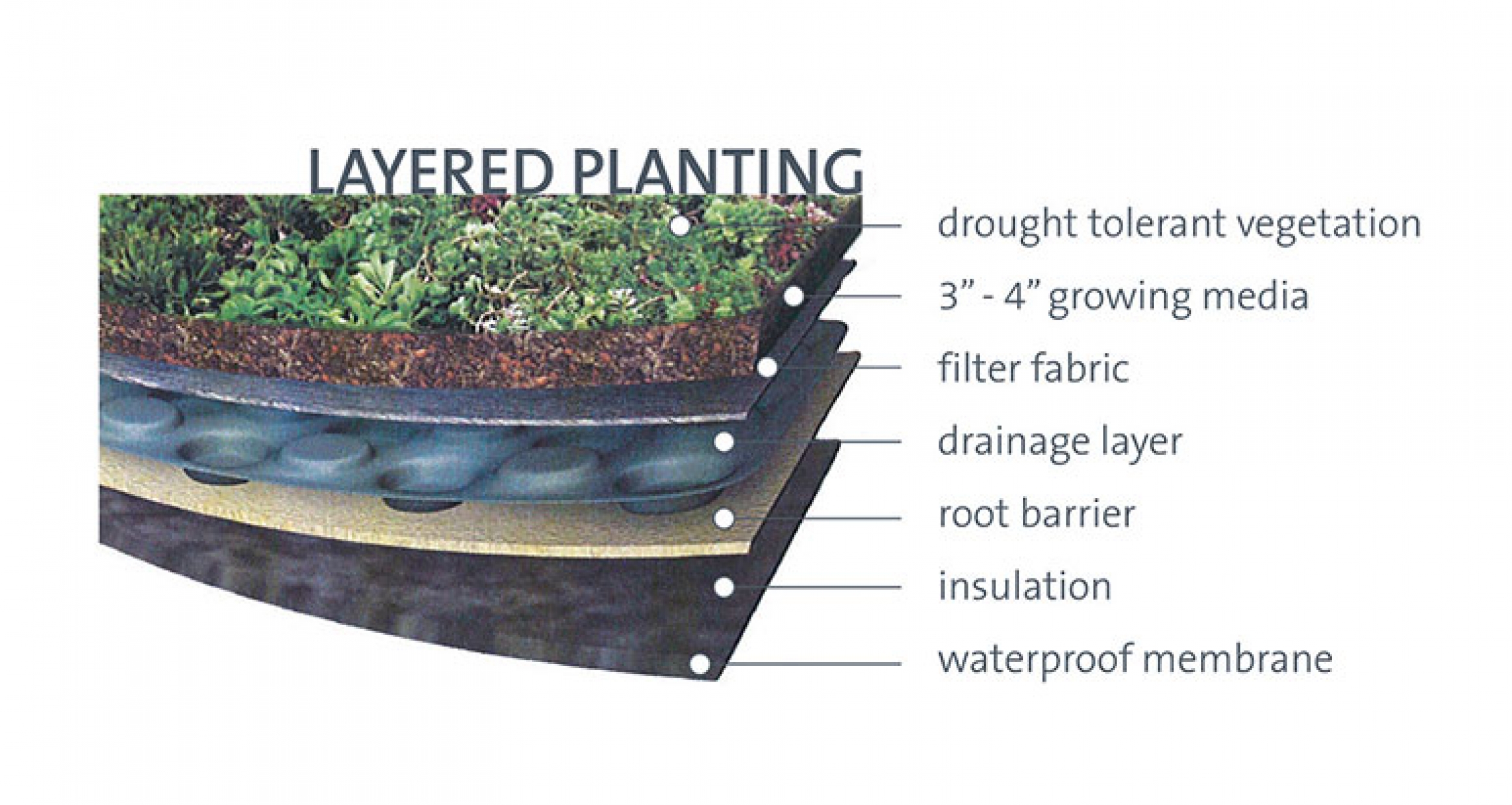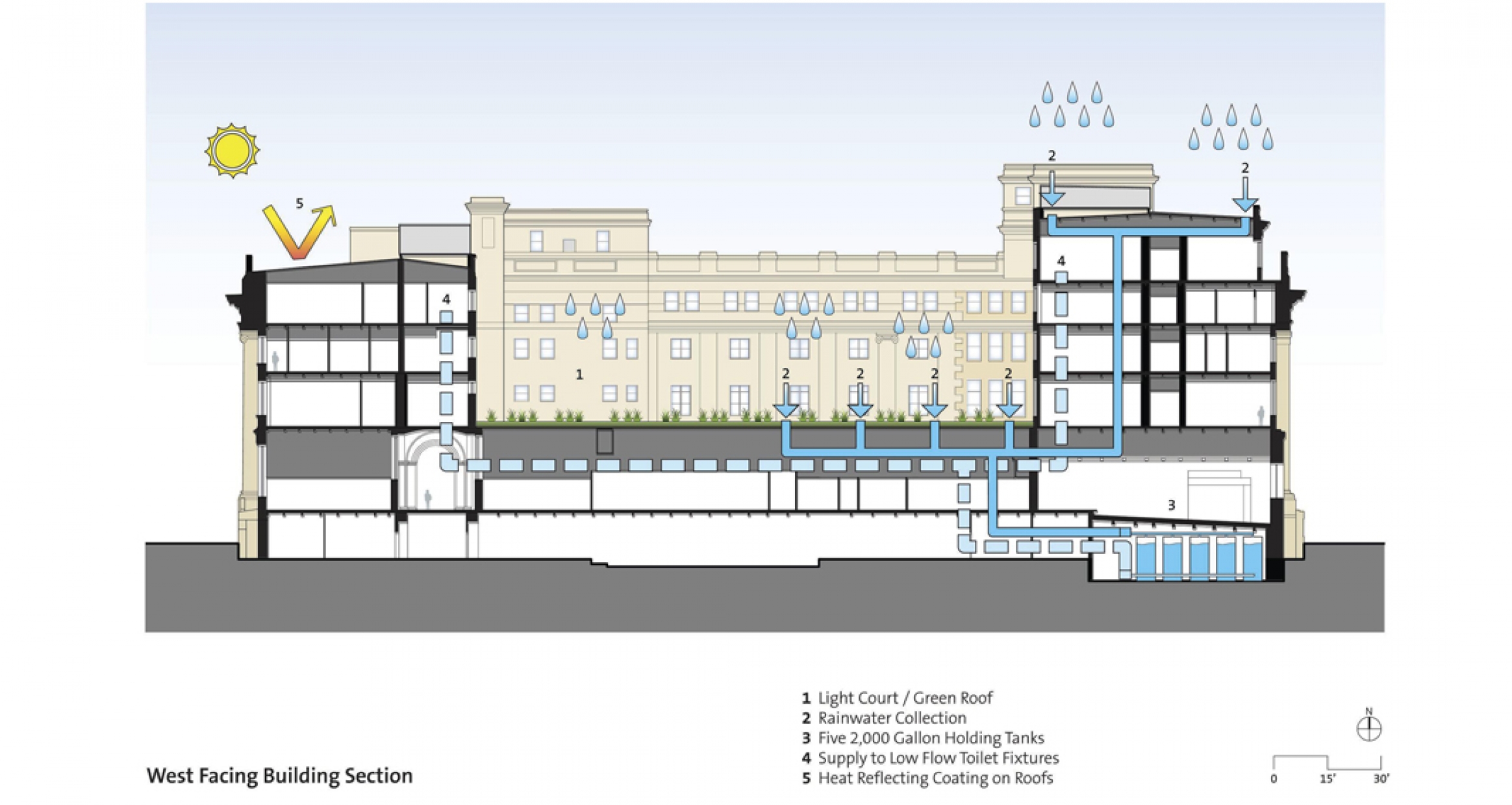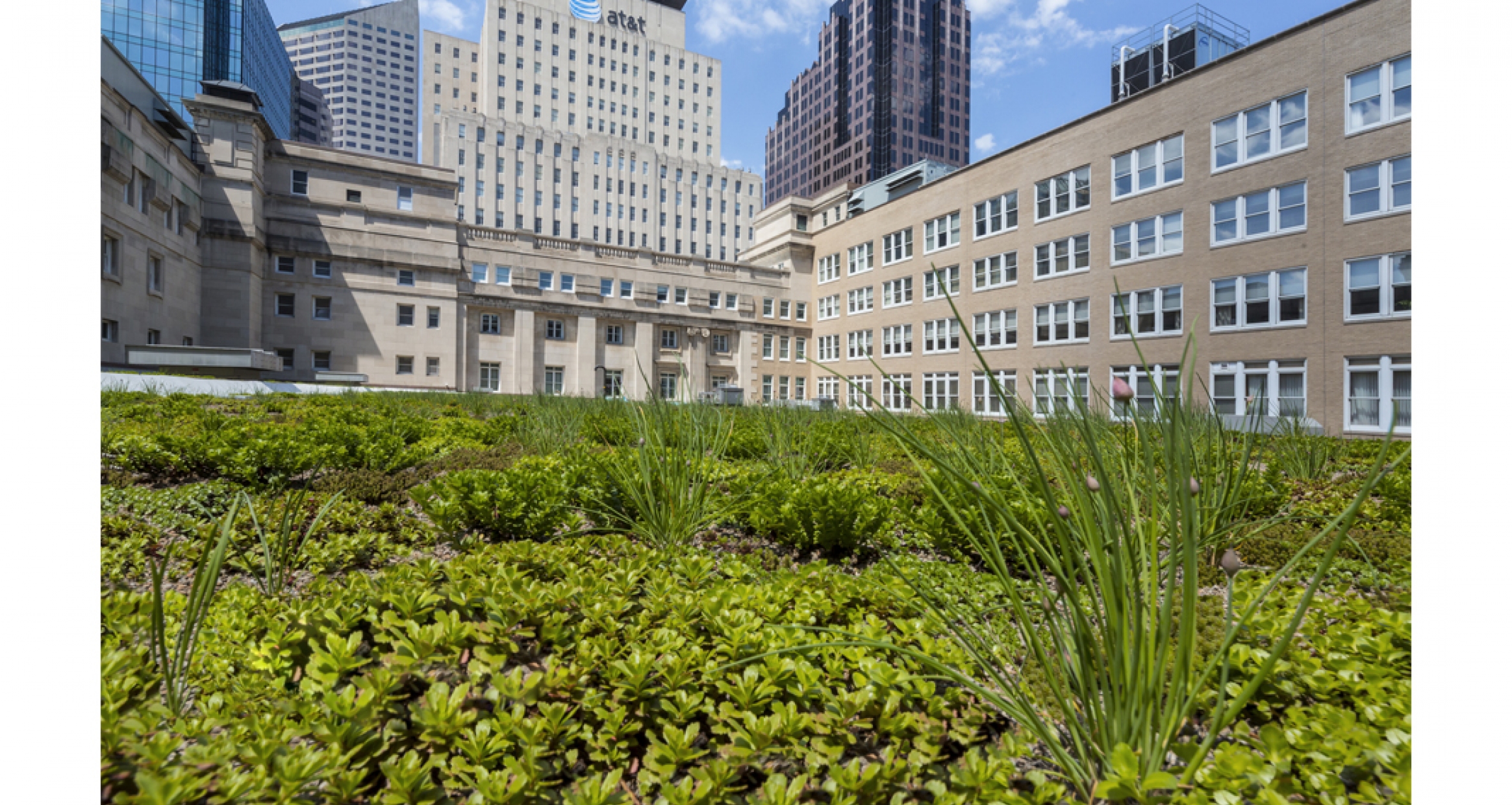 Birch Bayh's 30,000 GSF vegetative roof - one of the largest on a historic structure - and rainwater harvesting system are key components of the sustainable design strategy that work in concert to reduce the building's heat-island effect and improve energy efficiency.
Resource Efficiency
Further Reading
Indiana Landmarks

Historic Indianapolis
More Projects Like This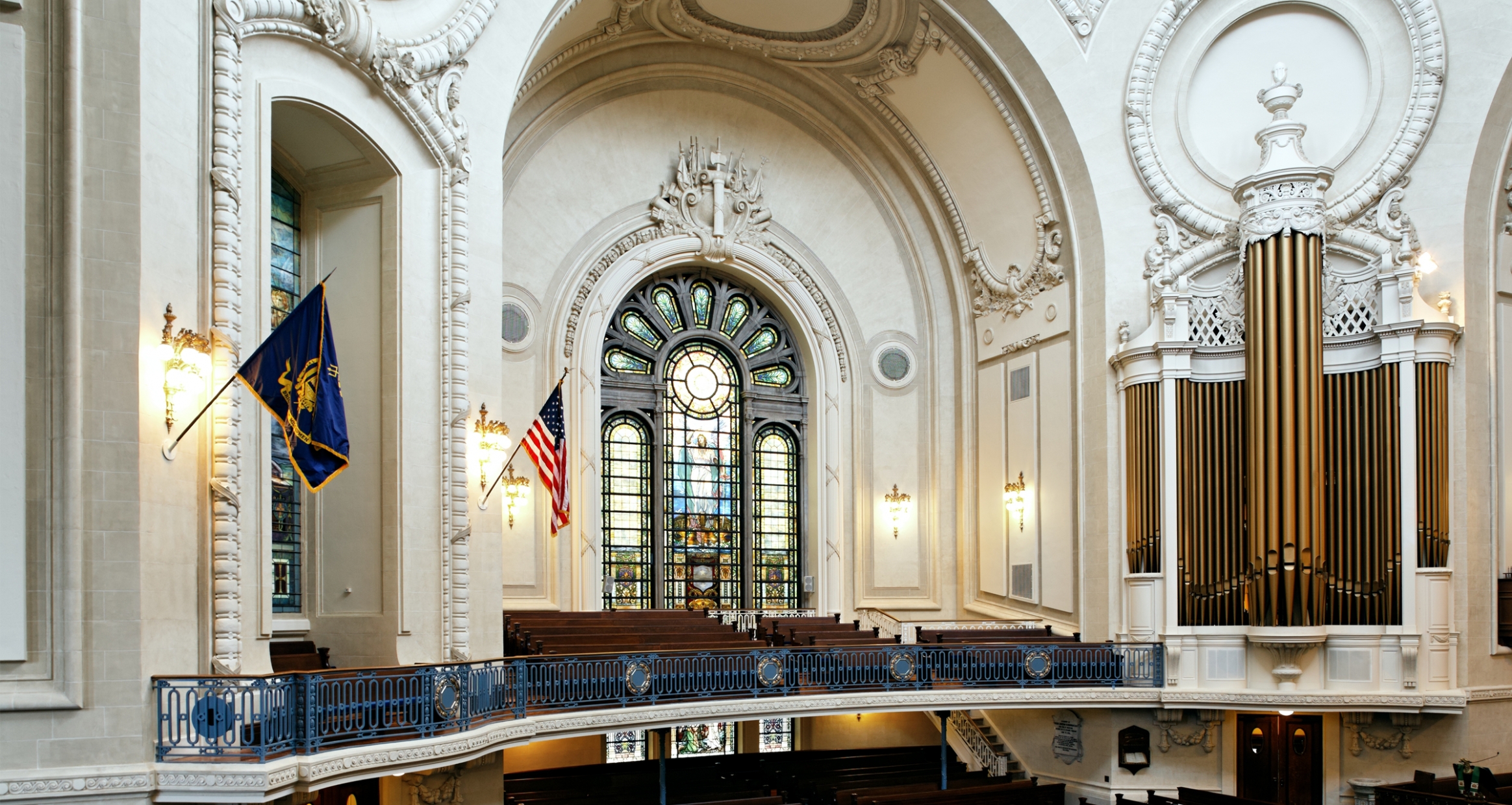 US Navy
Annapolis, MD
Civic
The restored facility is the heart of a National Historic Landmark District.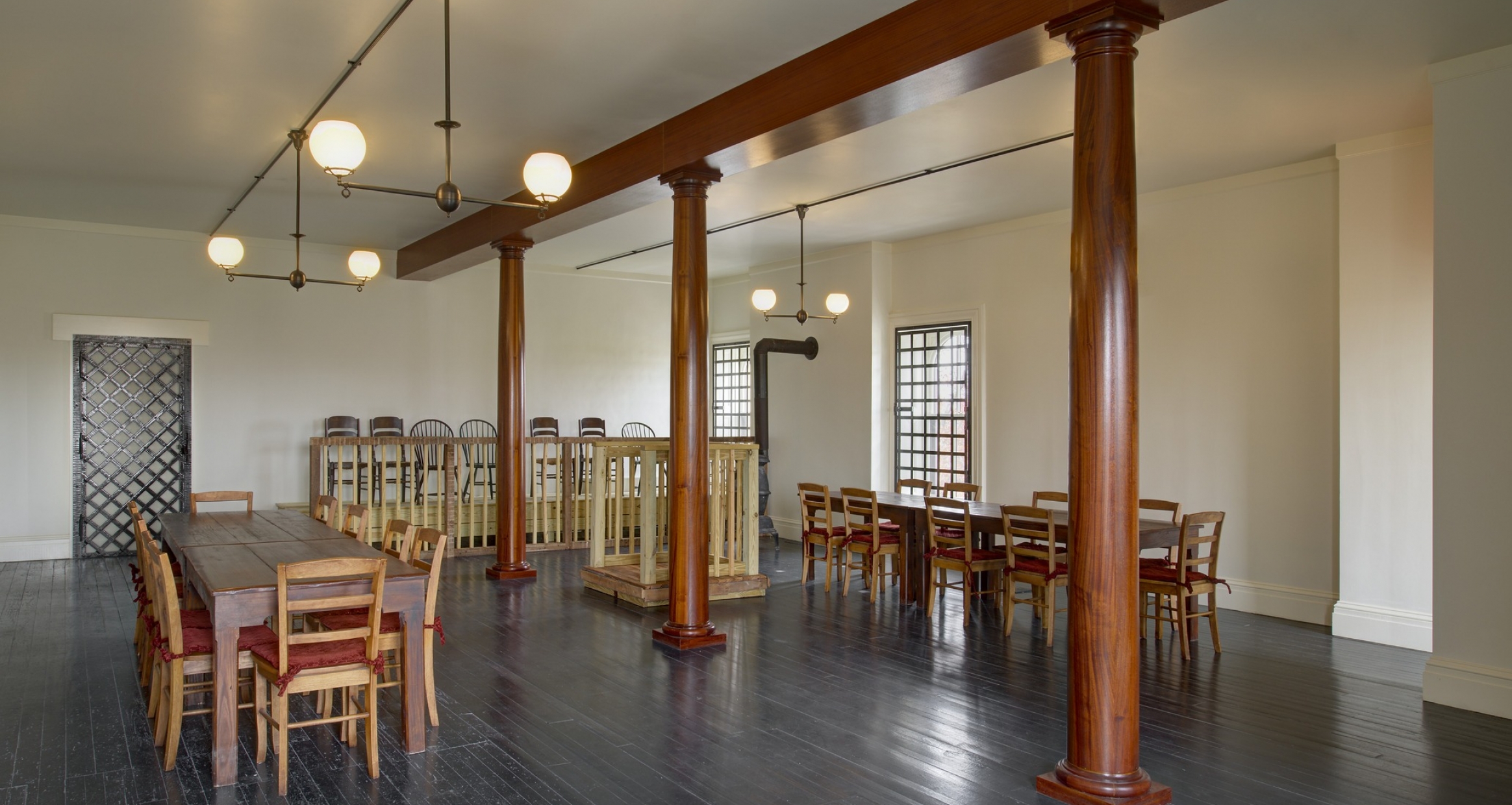 US Army
Washington, DC
Civic
A modern workplace shares space with a reconstructed historic courtroom.