The centerpiece of the $300 million project is a, 144-bed patient care pavilion featuring private rooms and an innovative model of nursing care, as well as a new emergency department and trauma center. The department has the capacity to annually treat more than 100,000 patients. The state-of-the-art diagnostic and treatment building also offers the latest in diagnostic technology and surgical suites, as well as a 12-bed cardiac care unit.
The geometry of the dramatic entrance and curved, four-story atrium is inspired by the geometry of a sail at full mast, referencing the area's coastal heritage. Public spaces including multi-story concourses and healing gardens provide positive distractions, promote social support, and offer patients, families, and staff experiences from education and art and access to nature.
Extensive renovations were completed throughout existing buildings and the central utility plant was designed to support the master facility future plans. Site improvements include a new loop road; site development to organize vehicular traffic; and parking garage.
Building Facts
433,400 GSF
144 beds
975-car garage

LEED Gold certified
Transforming Care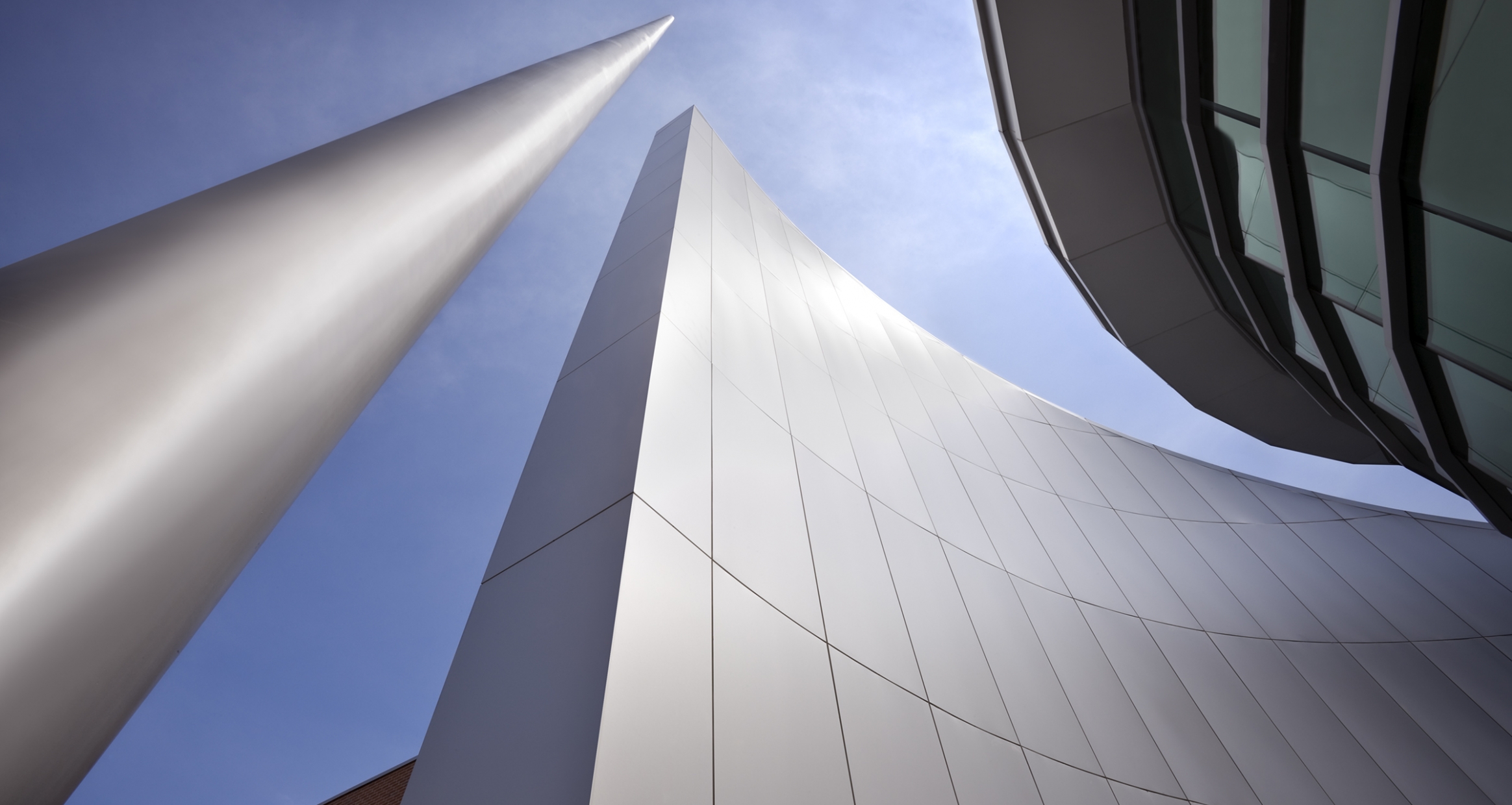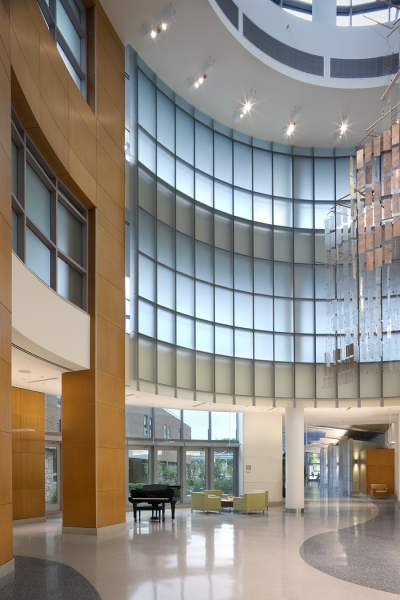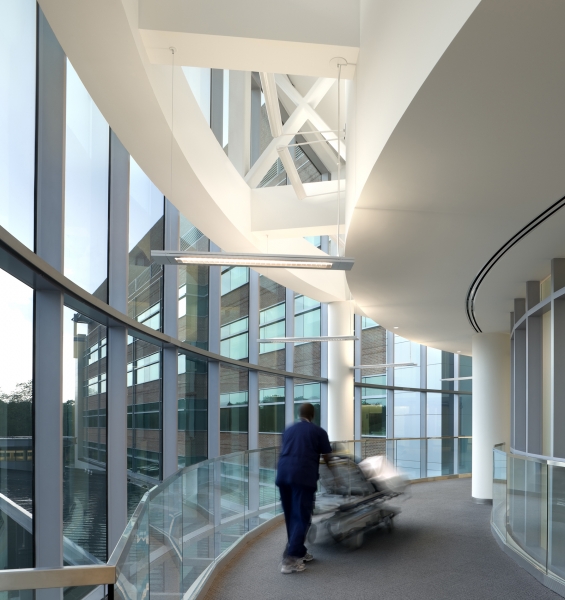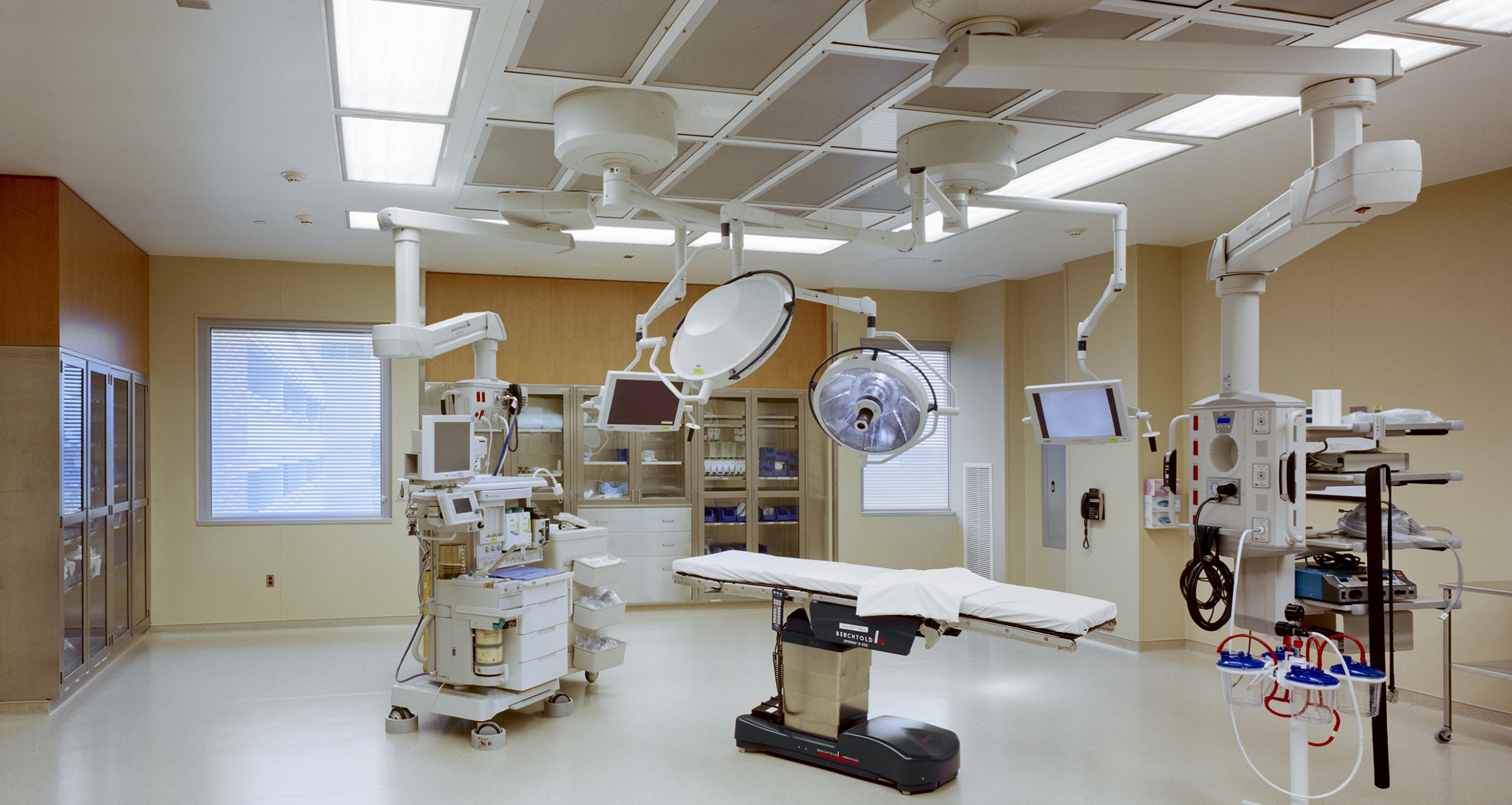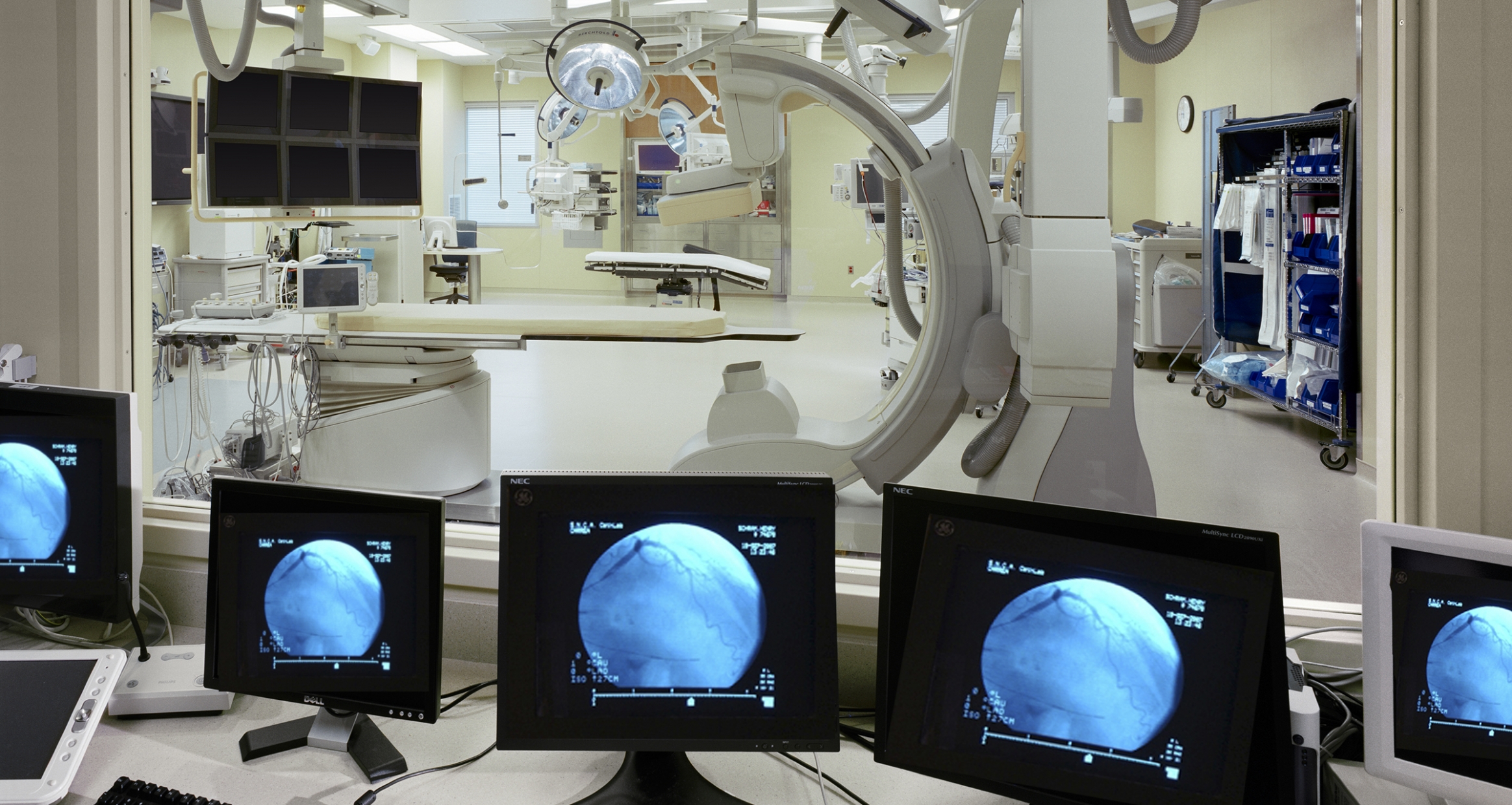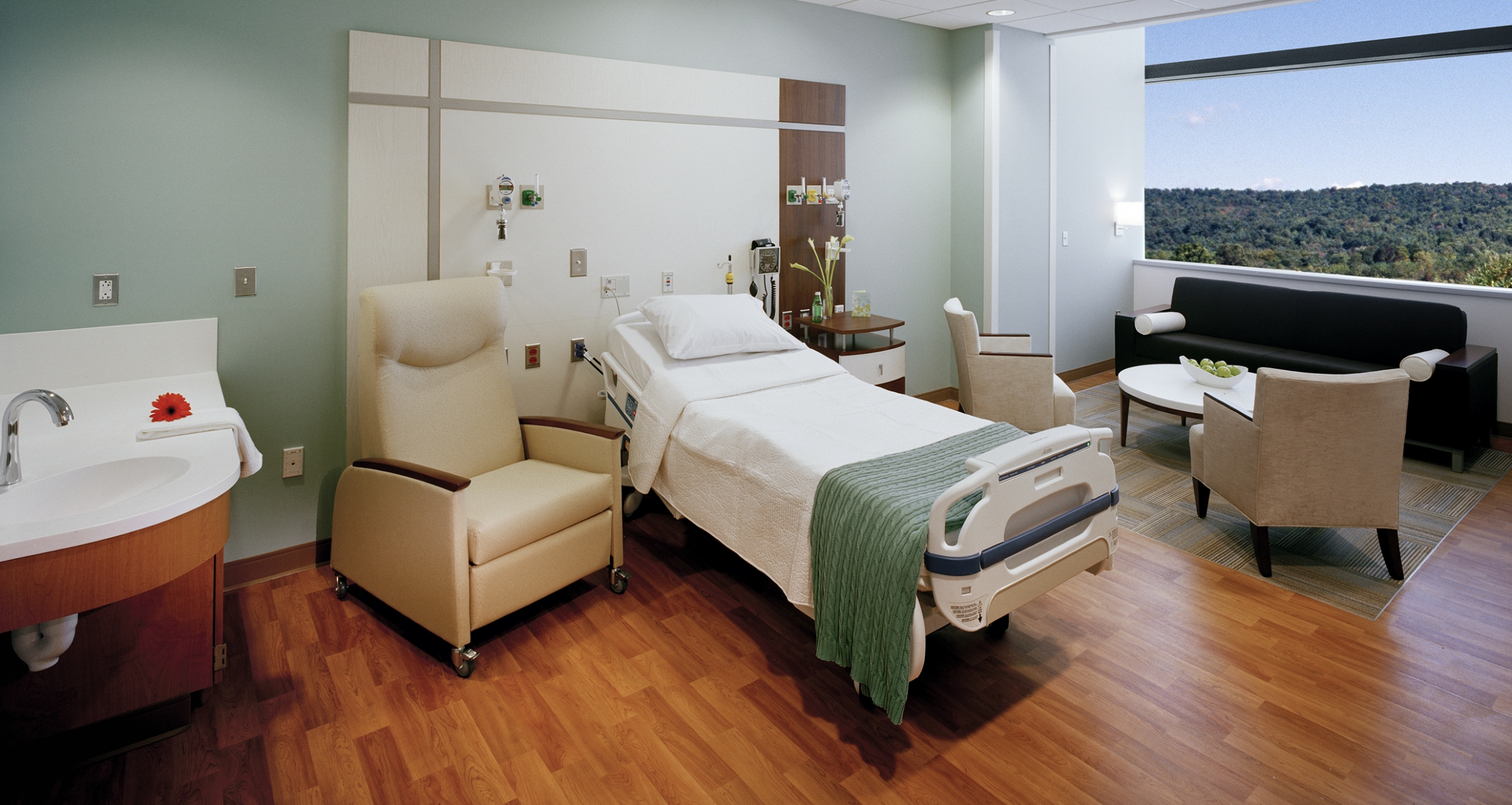 The new design dramatically expands the hospital's capacity, capability and healing efficacy while creating a strong connection to nature.
Well-Being
More Projects Like This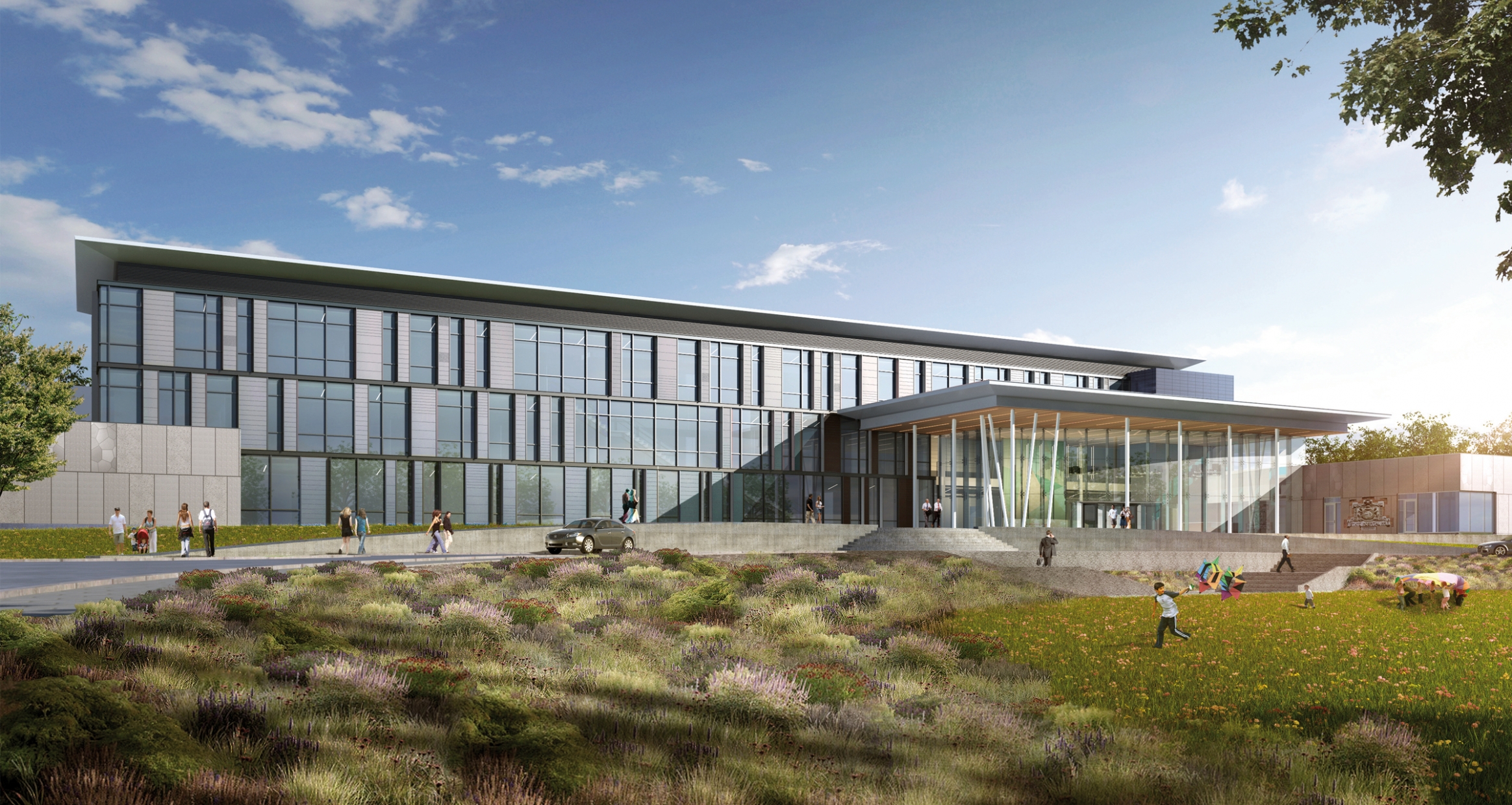 Missouri Department of Mental Health
Fulton County, MO
Specialty Services
This forensic facility, the first of its type in the United States, provides treatment in needs-based program communities.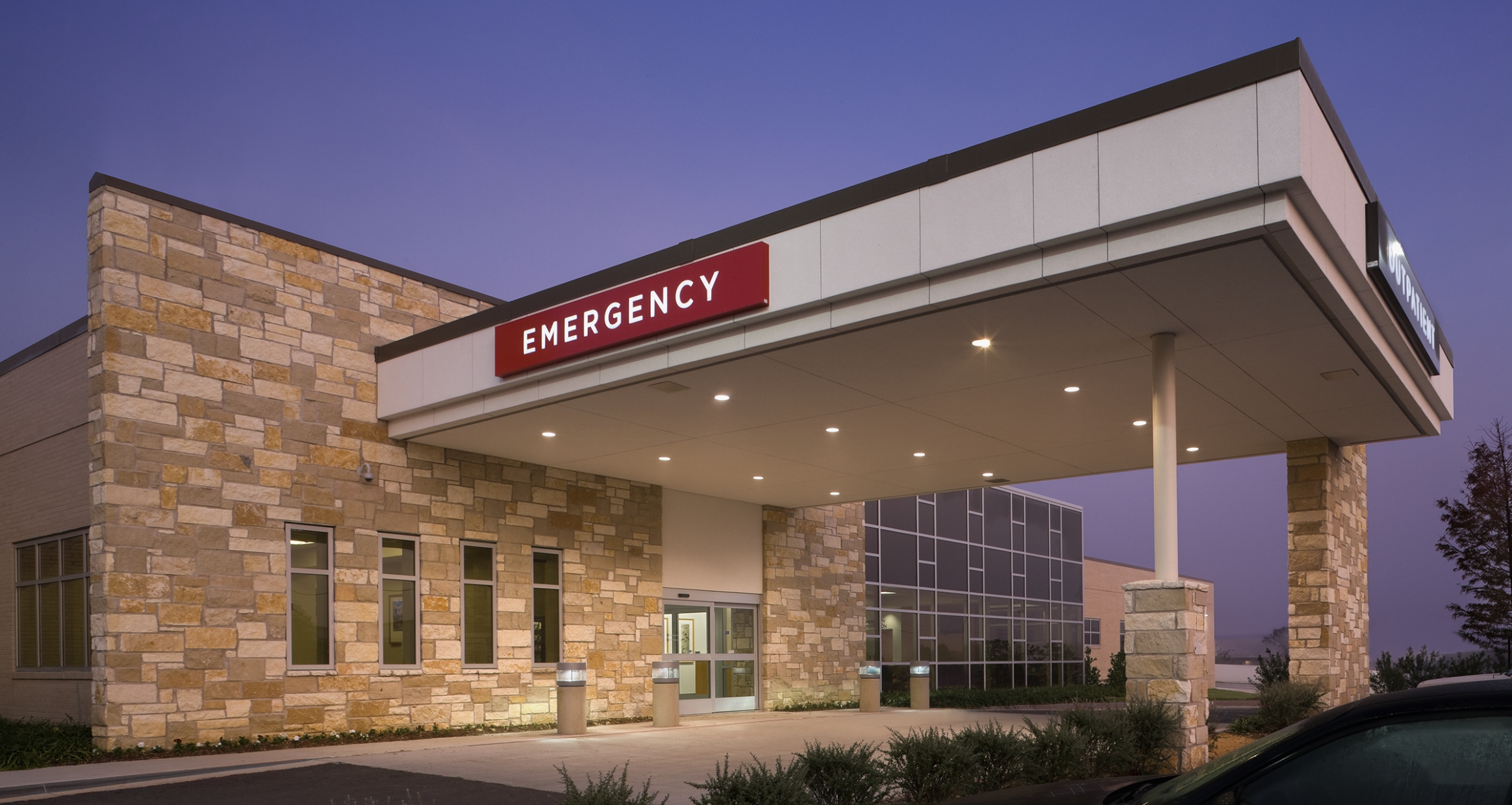 Hopkins County Memorial Hospital
Sulphur Springs, TX
Specialty Services
Optimizing a process-driven workplace decreases medical errors, increases efficiency, and enhances patient satisfaction.