Driving innovation in real-life situations can often be traced to the simple impulse to change something. But innovation is not a stroke of genius encountered haphazardly by an individual. Innovation is a discipline that EYP promotes by cultivating certain practices and attitudes about making connections: connecting breakthroughs in technology to see new possibilities; connecting new modes of thinking to tired, antiquated processes; or simply connecting existing ideas from disparate fields to each other – all for significant benefit. As a result, our designers are determined to run through several techniques in parallel to achieve a design goal. And on a totally different level, understanding how innovation happens allows our designers to create spaces within new projects that foster, nurture, and help teach innovation to building occupants including college students to corporate workers.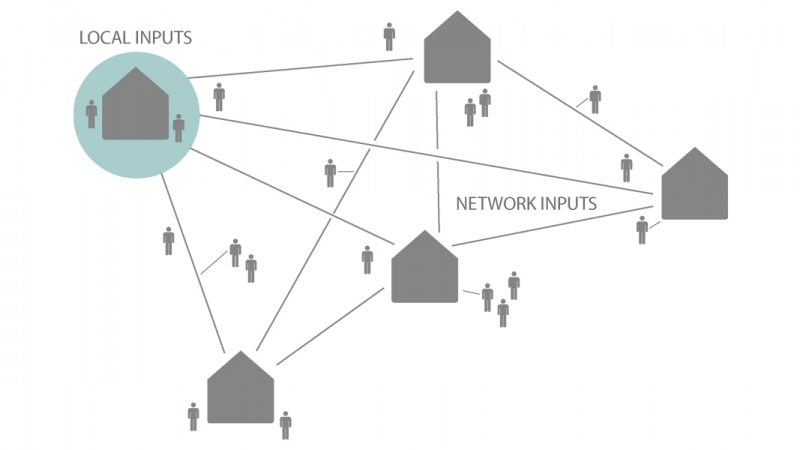 If we are to advance a sustainable future, buildings must become more proactive organisms than reactive machines. Human comfort increasingly relies on immediate social and technological interactions, raising expectations for responsive building performance. At the same time, the well-documented depletion of natural resources and the environmental impact of making and operating buildings are degrading the natural ecosystem. Day-to-day climate conditions and extreme occurrences are increasingly variable. For architects and engineers, the combination of these phenomena has increased unpredictability, requiring us to respond to ever-expanding performance criteria that are neither constant nor predictable. Building skins that are designed to physically last thirty or fifty years can become obsolete in ten or less as unforeseen needs surpass its capabilities. We need a better practical solution and getting there will require a disruptive innovation. EYP is therefore reimagining the very process of design and how we approach it.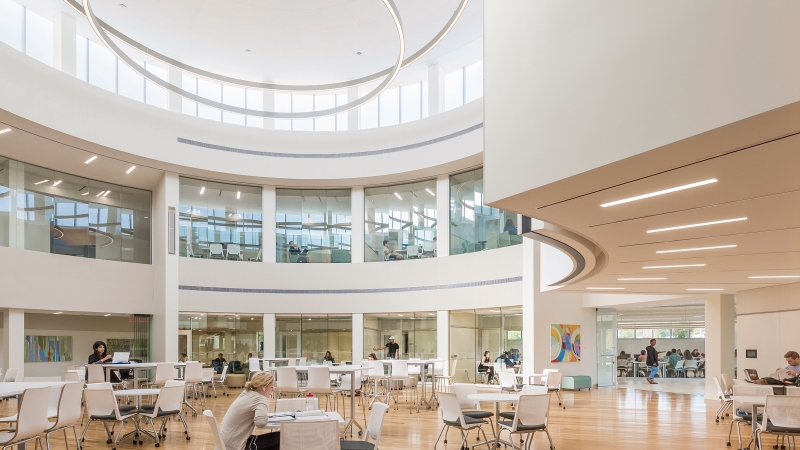 The Maker experience represents a profound change in how things are being created today, which in turn requires a paradigm shift in how and where students can most effectively be educated. As designers of multidisciplinary research and teaching/learning environments – as well as members of an academic faculty team running an interdisciplinary, entrepreneurial maker studio – we anticipate that the concepts of Instant Satisfaction, Positive Feedback, and Everyone Wins will drive the evolution of spaces that enable a constructive collaborative journey, as well as rapid prototyping and production.
New Model for Healing
The new Stamford Hospital is the boldest healthcare initiative in Fairfield County's history. Stamford's new building is more than a state-of-the-art facility: it symbolizes their philosophy of patient- and family-centered care. Healing begins as soon as you arrive at the hospital. This is Healing Reimagined, as told by the Stamford leadership team.
Well-Being
Community Impact
Healthcare Design Research
MassChallenge Scholarship for Design Innovation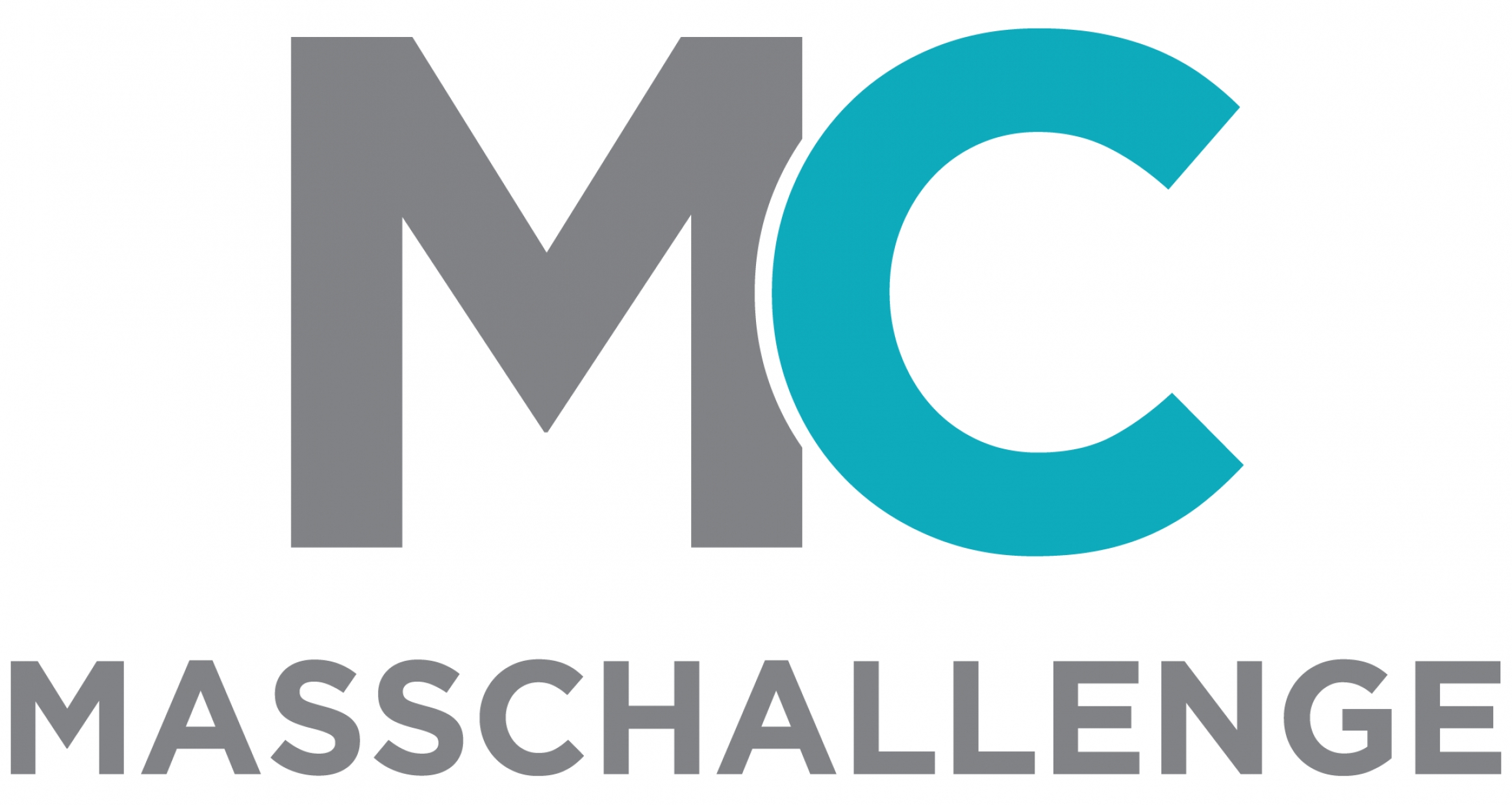 As an innovation culture, we are proud to identify and support startups that use design to solve problems, especially in the communities in which we work. Our new scholarship initiative supports MassChallenge, the most startup-friendly accelerator on the planet. Stay tuned for our upcoming announcement of the winner.
The MassChallenge mission is to Catalyze a startup renaissance. The startup renaissance is a rebirth of the creative and inspired society that challenges old conventions and strives primarily to create new value, instead of obsessing over extracting from what already exists. It's a world in which everyone recognizes that he or she can define the future, and is empowered to maximize impact. Modern entrepreneurship is a global endeavor and this renaissance spans geographical and cultural boundaries.
EYP is dedicated to supporting the entrepreneurial spirit MassChallenge promotes, because ongoing innovation is part of our culture and is essential to a healthy community. Click here to learn more about the Scholarship for Design Innovation and stay tuned for our announcement of the winner!
Community Impact
Design that Fosters Innovation
Bryant University
Bryant University President Ronald K. Machtley and lead architect Kip Ellis explain how the trailblazing Academic Innovation Center creates an environment that nurtures intellectual collaboration.
Innovation
Collaborative Space
Emerging Technologies
SUNY Polytechnic Institute
ZEN (Zero-Energy Nanotechnology) Building
Thanks to the client's partnership with Japan's New Energy and Industrial Development Organization (NEDO), cutting-edge tech, energy-saving technologies have been installed in ZEN. This video from SUNY Poly showcases NEDO's tour of the facility.
Resource Efficiency
Thinking Forward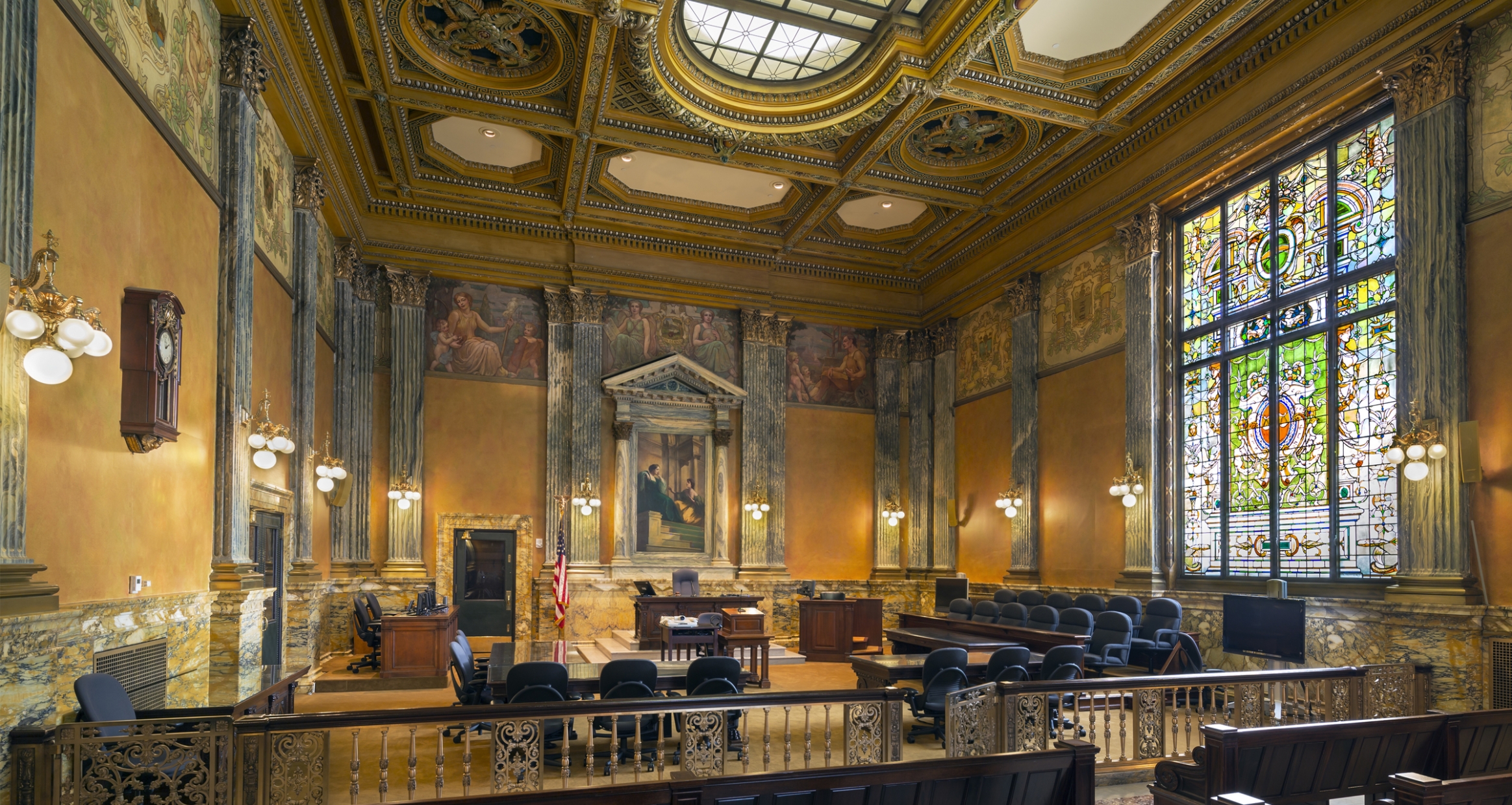 General Services Administration
Birch Bayh Federal Building & US Courthouse
While older construction presents many unique challenges, we prefer to think of them as opportunities for innovation, rather than constraints. Aided by tiny video inspection cameras, the AEC team developed innovative installation pathways and strategies to enable minimally intrusive systems rehabilitation. Video workplaces coordinated delicate cutting and patching in historic areas. These techniques were captured – in written guidelines as well as instructional videos – to guide those who will work on the building in the future.
Future Flexibility
Modernization
A growing number of universities want to provide students with adaptable spaces for innovation, particularly for graduate students in applied sciences whose ideas might turn into businesses
Throughout 2015, Metropolis's publisher and editor in chief, Susan S. Szenasy, led the Metropolis Think Tank series of conversations on the seismic cultural shifts reshaping our society and the importance of injecting a new humanism into design and architecture in order to better deal with emerging challenges. In "Maker Culture and The Human Factor", Susan spoke with EYP about the process of creating educational spaces that foster engaged, hands-on learning and making.