people
Design that Fosters Innovation
Bryant University President Ronald K. Machtley and lead architect Kip Ellis explain how the trailblazing Academic Innovation Center creates an environment that nurtures intellectual collaboration.
Innovation
Collaborative Space
New Model for Healing
The new Stamford Hospital is the boldest healthcare initiative in Fairfield County's history. Stamford's new building is more than a state-of-the-art facility: it symbolizes their philosophy of patient- and family-centered care. Healing begins as soon as you arrive at the hospital. This is Healing Reimagined, as told by the Stamford leadership team.
Well-Being
Community Impact
Healthcare Design Research
purpose
Keeping it Green
Swarthmore College
Sustainability was a driving factor from conceptual design through implementation. Consistent with their commitment to teaching social responsibility, the College encouraged the design team to make visible sustainability the muse of the design. A Green Team was formed to guide the creation and implementation of a green master plan, resulting in a LEED certification, one of the first lab buildings to qualify at this level.
The green strategy includes many features such as a zero runoff environment to protect the adjacent woods from erosion by harvesting rainwater in the huge, iconic V-shaped roofs, directing water back into the earth through waterfalls, stone water channels, re-absorption pools, and infiltration beds with excess stored underground for irrigation.
Rather than demolish and replace the outdated wet lab buildings, the design reuses the space for "dry" labs for physics and astronomy, math and statistics, and computer science. Local and recycled materials are featured throughout the building, and gauges illustrating current utilization of energy and other utilities are a focal point in the snack bar area.
The science center also pioneered the use of fritted glass for curtainwall glazing to prevent bird collision – an important innovation that has received worldwide media coverage as a model for sustainable design, including the sustainable design guidelines for the World Trade Center site in Lower Manhattan. 
Resource Efficiency
Discovery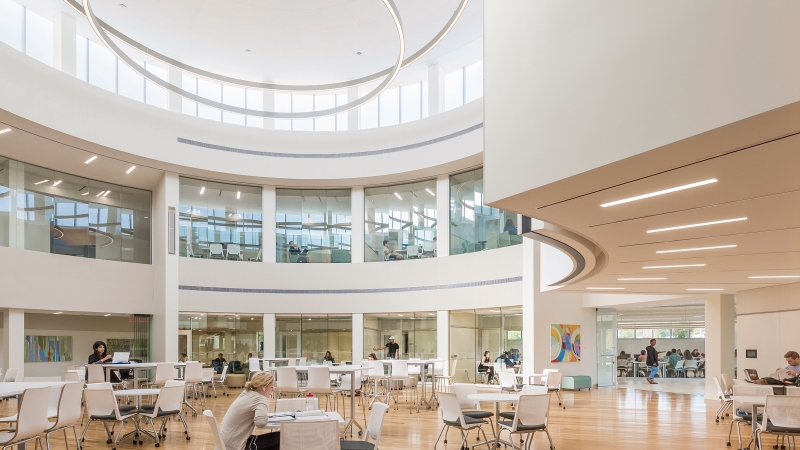 The Maker experience represents a profound change in how things are being created today, which in turn requires a paradigm shift in how and where students can most effectively be educated. As designers of multidisciplinary research and teaching/learning environments – as well as members of an academic faculty team running an interdisciplinary, entrepreneurial maker studio – we anticipate that the concepts of Instant Satisfaction, Positive Feedback, and Everyone Wins will drive the evolution of spaces that enable a constructive collaborative journey, as well as rapid prototyping and production.
Innovation
Collaborative Space
planet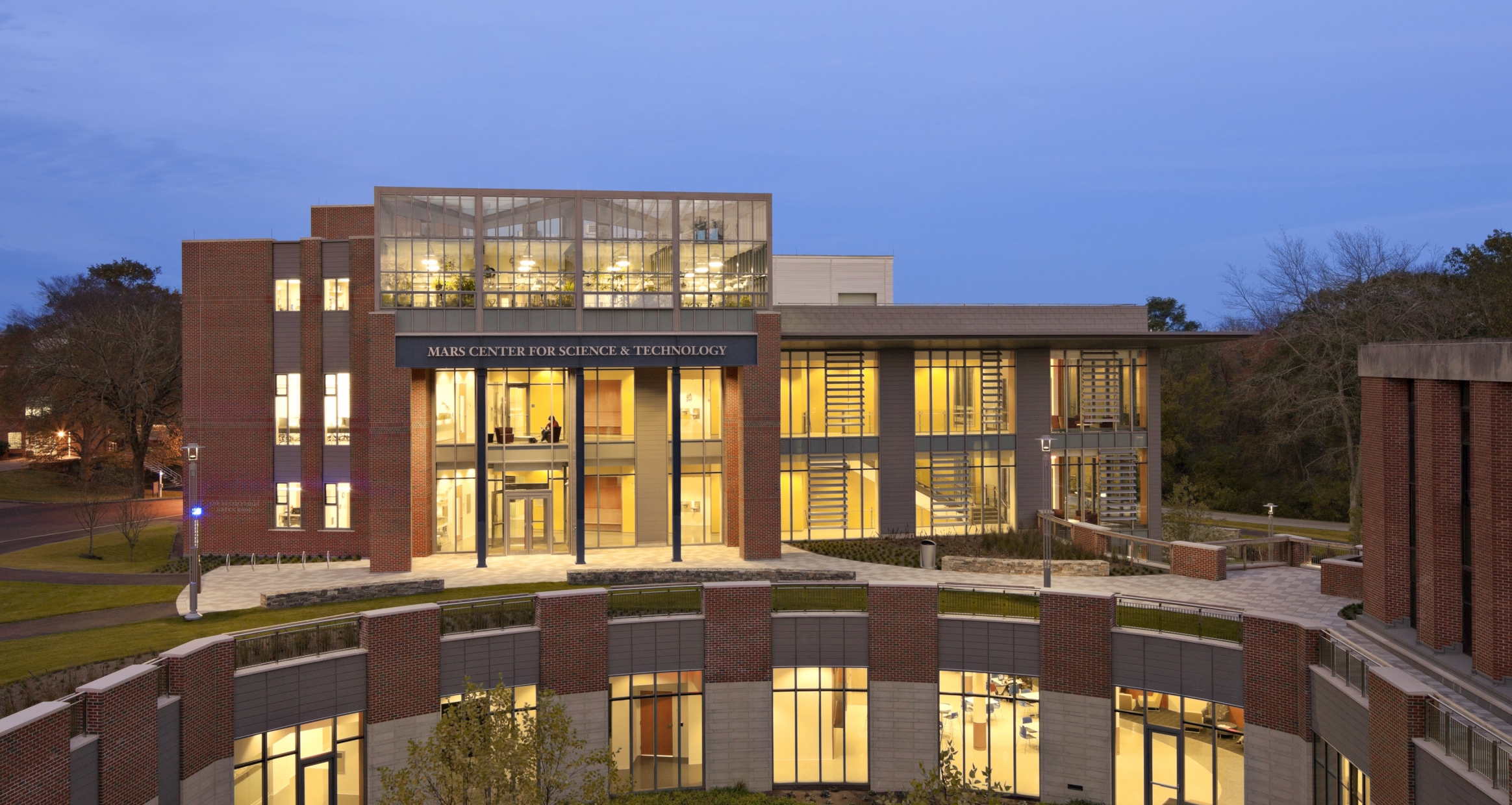 Investment Strategy
Wheaton College
Mars Center for Science and Technology
When energy modeling demonstrated the energy savings potential of certain design options, Wheaton College opted to spend an extra $300,000 in initial costs – an investment that is estimated could save as much as $12 million in projected energy costs over the anticipated lifetime of the building.
Resource Efficiency
Energy Decisions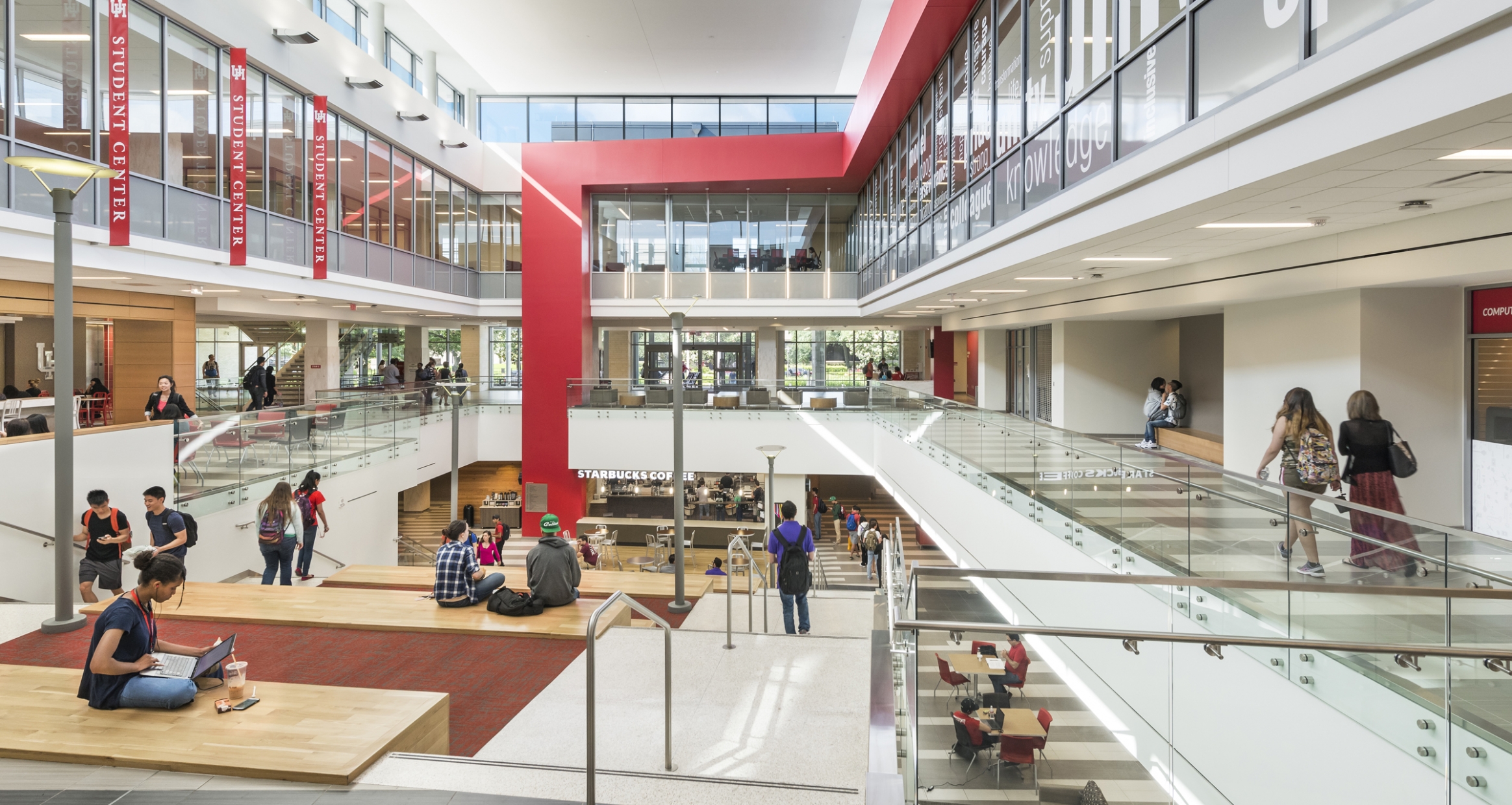 Building Identity
University of Houston
The centerpiece of one of the largest campus transformations in the nation, this modernization and expansion project celebrates the University's evolution from a commuter campus to a nationally recognized Tier One research university. Our design more than doubles the size of the original building to enhance the campus experience.
Community Impact