The Katzen Arts Center Celebrates Ten Years of the Arts
American University recently interviewed students about their memories of building artistic communities in the Katzen Arts Center.
Community Impact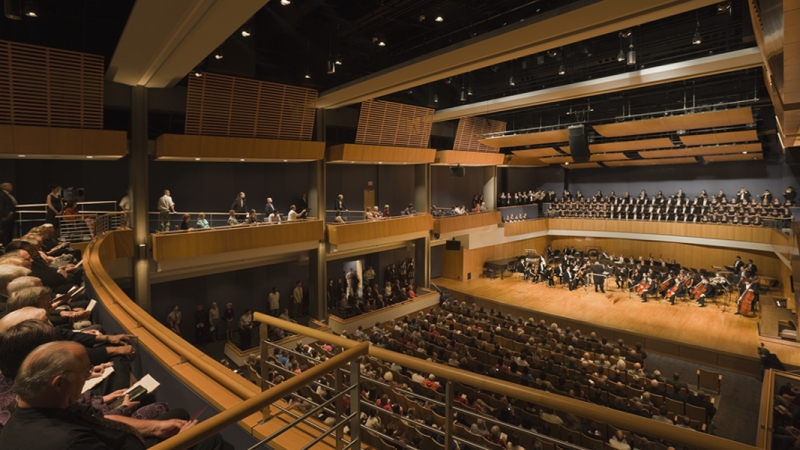 The Gaertner Performing Arts Center has recently won some high praise for Sam Houston State University. As reported in "Gaertner Performing Arts Center a source of pride for SHSU", The Huntsville Item highlights that the facility is helping to attract some of the best faculty and students through its high-quality facility.  In fact, according to College Degree Search, the Gaertner Performing Arts Center is considered the 13th most amazing art center in the United States, ranking it among prestigious centers at much larger universities.
The first thing visitors notice when they step into the Peter Irving Wold Center from the main entrance is the Steinway baby grand piano to the right. It's the centerpiece of the College's unique Laboratory for Electrical Engineering and Music Research.