A new, LEED Silver-designed residence hall is helping the College meet growing demand for on-campus student housing while establishing a new campus gateway for the larger community. We spearheaded the public review process to build consensus among multiple interested community groups for this first new project implementing the College's Institutional Master Plan. Approved by the City of Boston in 2009, the building achieved BRA approval in 2013 and opened in 2016.
Located on Commonwealth Avenue, the major artery between downtown Boston and the BC campus, the College very much wanted the building to act as a symbolic gateway to the campus. The City went a step further to ask that the facility be physically open to the public as a pedestrian entry to campus. 
The configuration of the building was determined by the creation of a significant landscaped courtyard that opens to St. Thomas More Drive. The scale of the courtyard – and its openness to a city street that runs through the campus – allows the green space to be identified with its residential community while simultaneously belonging to the campus and to the City of Boston. 
A generous, two-story lobby was located at the northeast corner of the building, with dual entries creating a natural diagonal through path. The entries and the lobby are open from early morning through late evening, enabling the building to act as both a symbolic and physical gateway. Above the dual entries, a series of glazed two-story floor lounges alternate from inside corner to outside corner. These transparent stacked social spaces serve as a luminous beacon to both campus and city. 
Building Facts
243,000 GSF
490 beds
12,000 GSF Health Services Center
Four- and Six-bed Student Apartments
Faculty- and Minister-in-Residence Apartments
Floor Lounges and Study Lounges
Commons
Seminar Room
Music Practice Rooms 
Gateway Beacon
By day, the building serves as a town-gown gateway through which the public may enter the campus. By night, the facility's stacked glass-walled lounges illuminate the campus edge.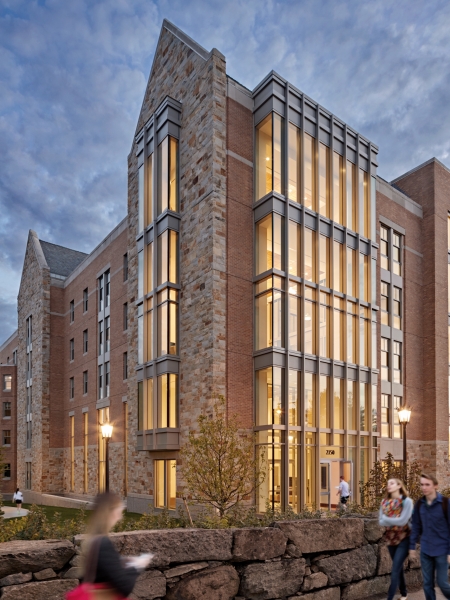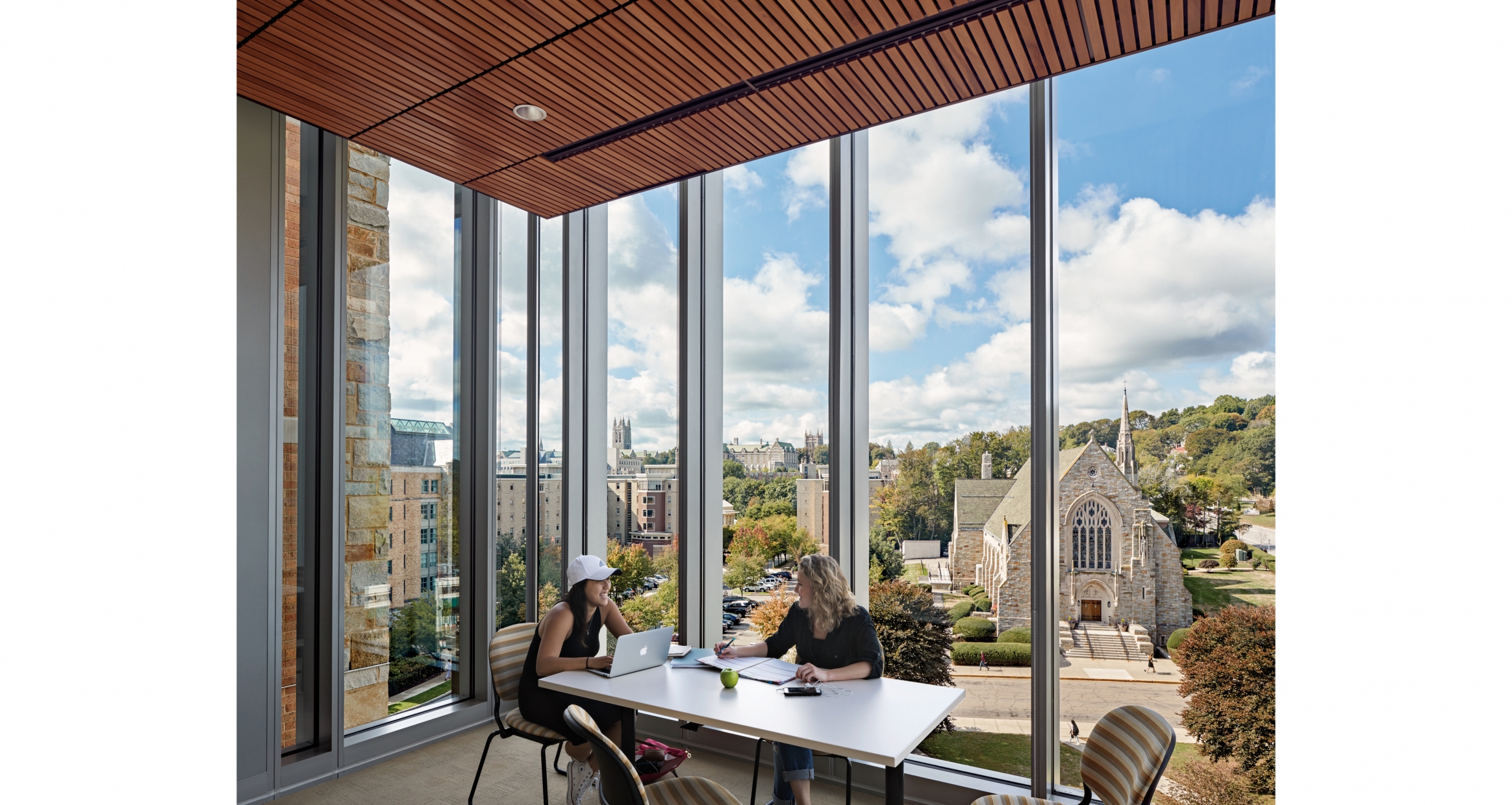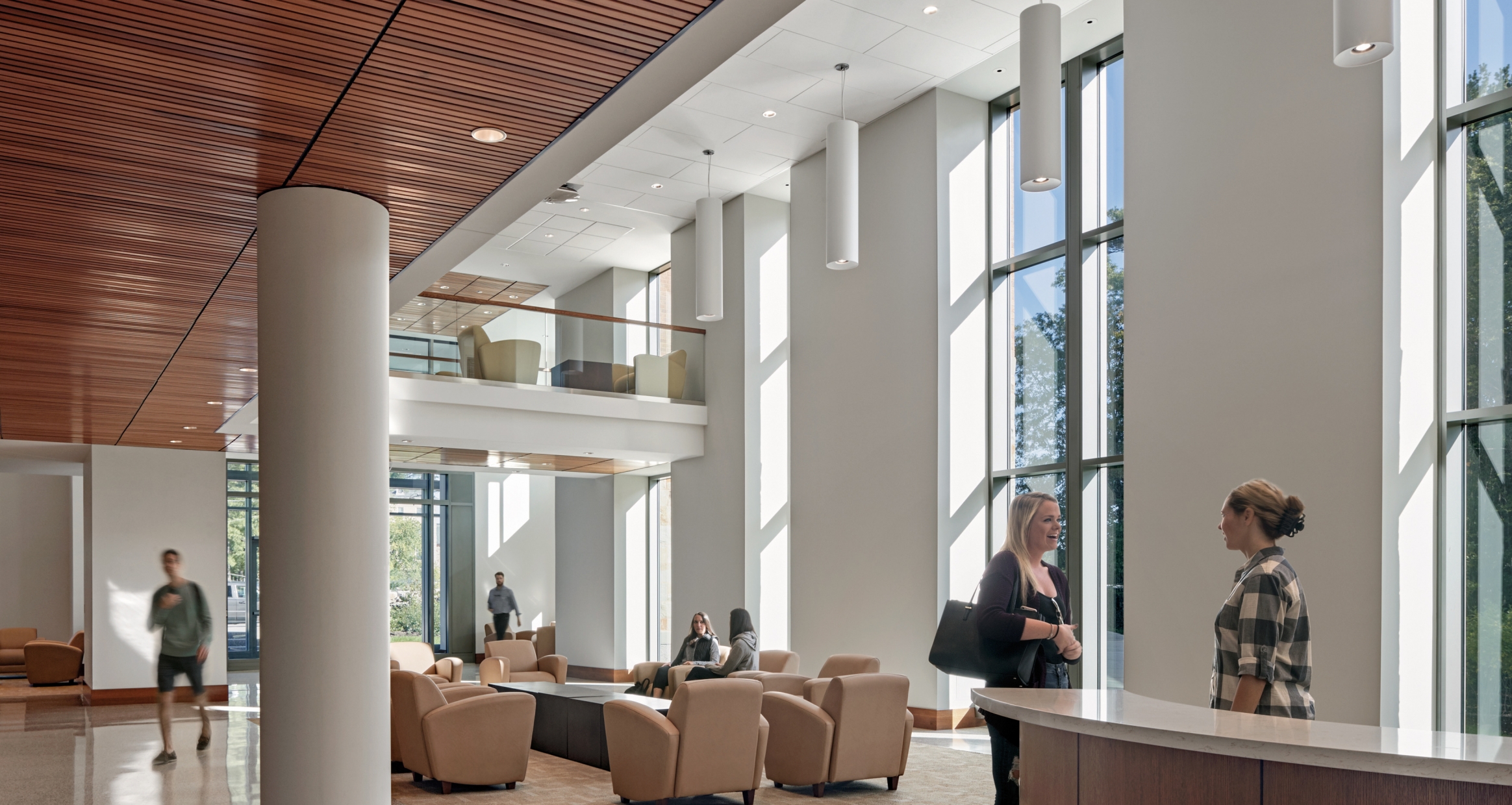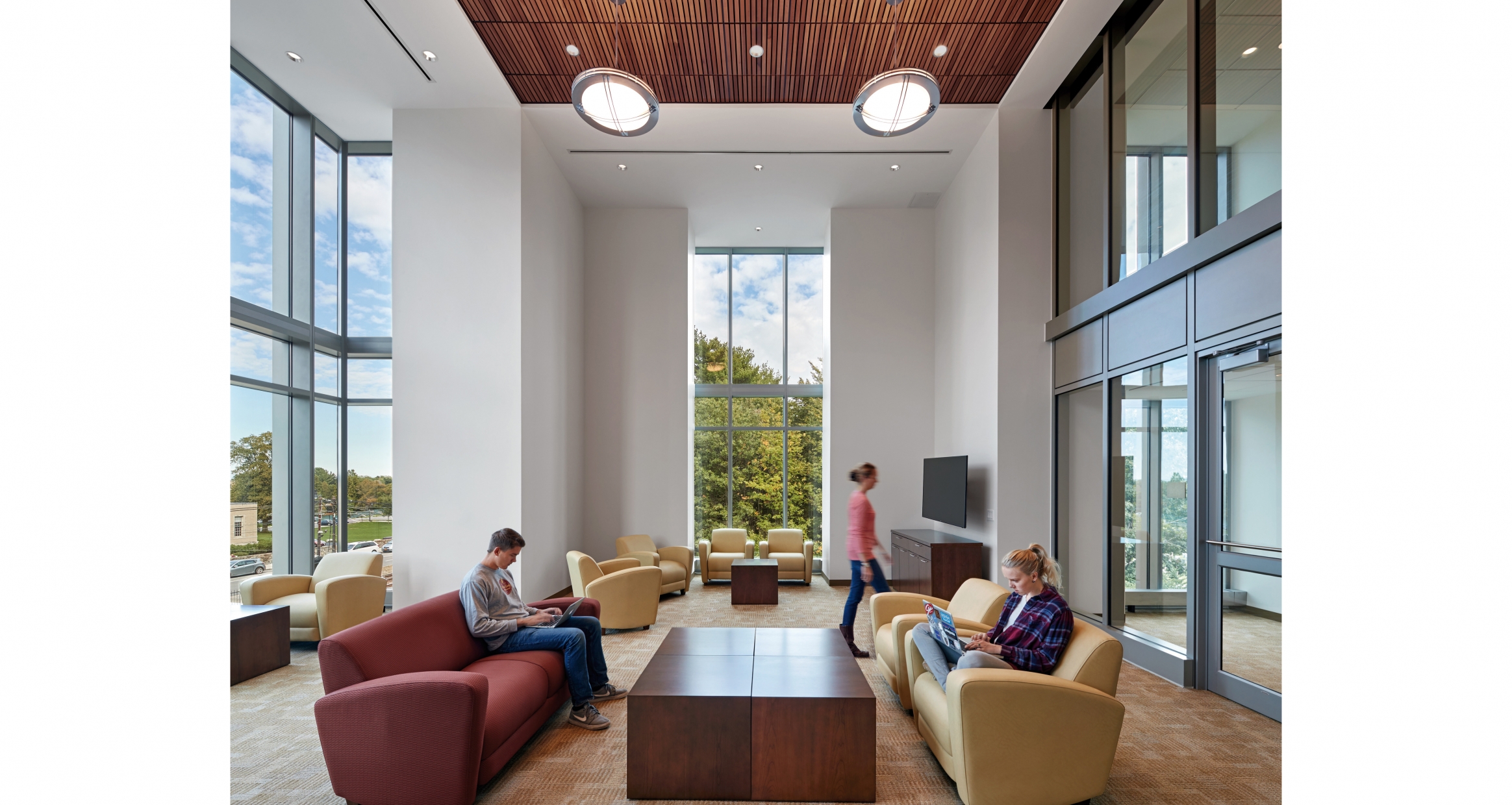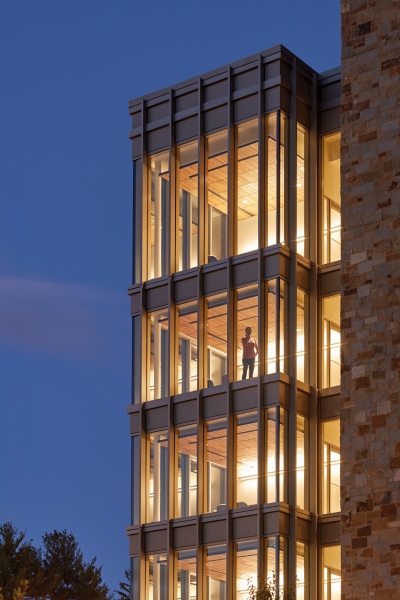 Project Tags
Further Reading