This project optimized two existing facilities and demolished a third to create space for a high-performance addition. The design utilizes a new atrium to unite the three structures, collocating departments and programs previously spread across five separate buildings into one leading-edge, interdisciplinary STEM community.
Transparent labs and classrooms put science on display to engage students and encourage the kind of serendipitous conversations that lead to collaboration, discovery and innovation. A network of variously sized informal spaces for study and socializing activate the building, encouraging students to stay in the academic milieu after class hours and increasing opportunities for student-faculty dialogue.
Modernization is a cost-effective design strategy that allows yesterday's buildings to perform at the highest possible levels for programmatic and energy efficiency, as well as occupant comfort and safety. To help the College meet its mandate of not increasing campus energy consumption through new construction or renovation projects, we incorporated energy modeling with NEO® in the earliest phase of the project to design a facility that will achieve a 41% decrease in overall energy consumption, despite a 33% increase in total square footage.
Building Facts
119,000 GSF new
117,000 GSF modernization
Biology
Chemistry
Computer Science
Cognitive Science & Psychology
Environmental Studies
Geology
Physics
Sustainable Growth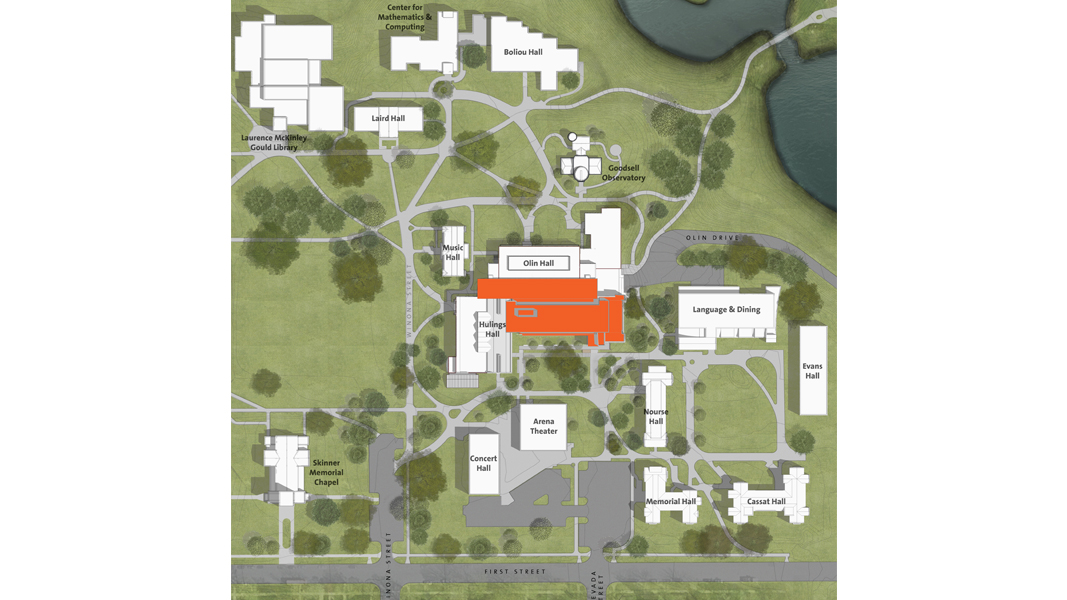 Annual Energy Savings as Modeled