High-tech, high-touch interiors embody the client's brand as a leader in patient-focused pediatric care. Renewed and expanded, this leading-edge facility collocates dozens of specialty clinics and inpatient services to streamline healthcare delivery and enhance the hospital experience for children and their families. The innovative design incorporates educational and entertainment elements  to engage the imagination and mitigate the stress of hospitalization, while creating a vigorous new brand identity for the campus. 
Unique spaces include Nadia's Room, a home-like facility designed to ease patients' transition from hospital care, and the Stair Gym, a six-story staircase designed as a therapeutic and symbolic mountain climb.
HKS was Architect of Record.
Building Facts
473,800 GSF modernization & addition
305 beds
Classrooms
Library
Parent lounge with shower facilities
Broadcast media center
Environmental Graphic Design
Environmental Design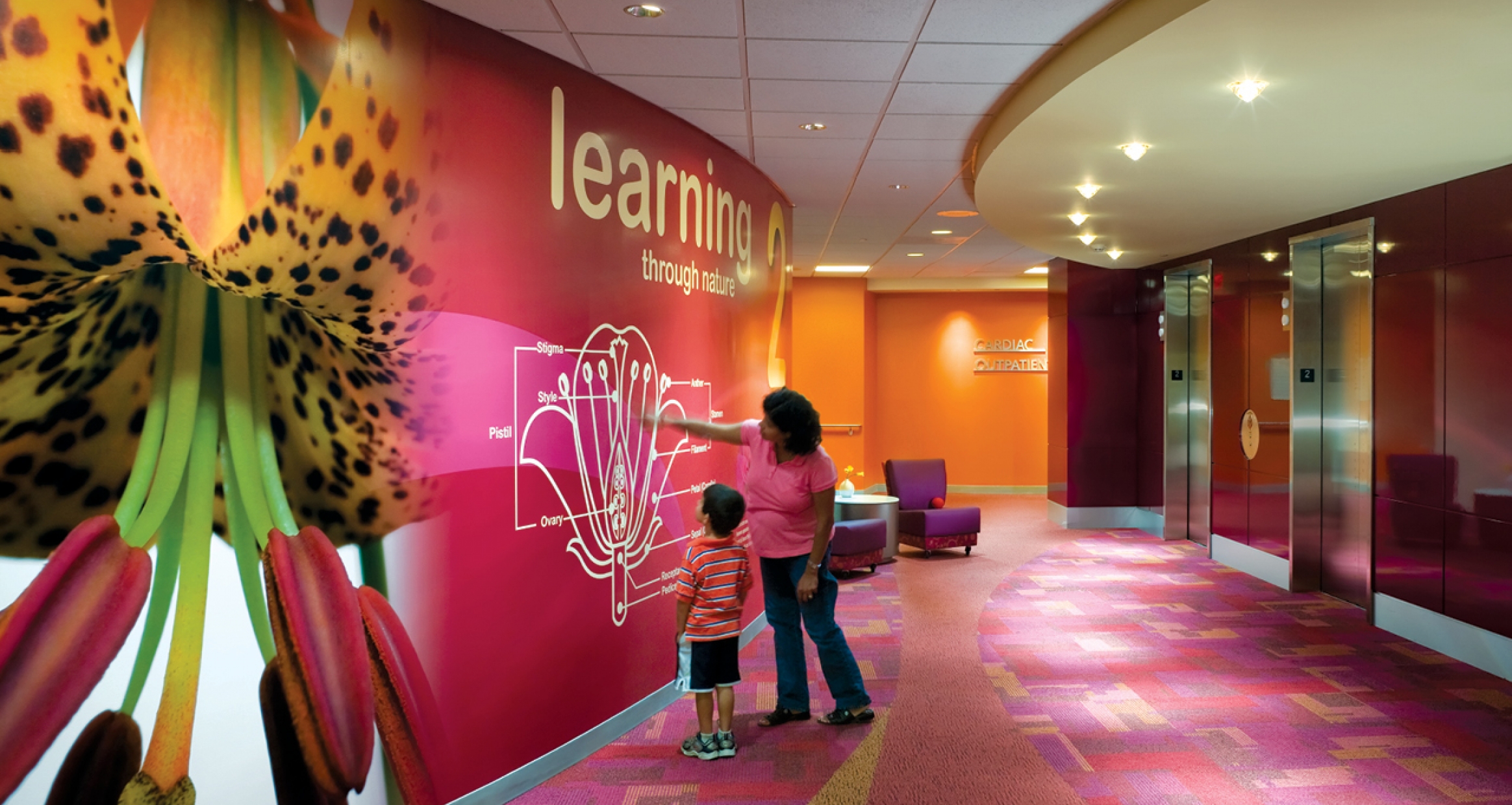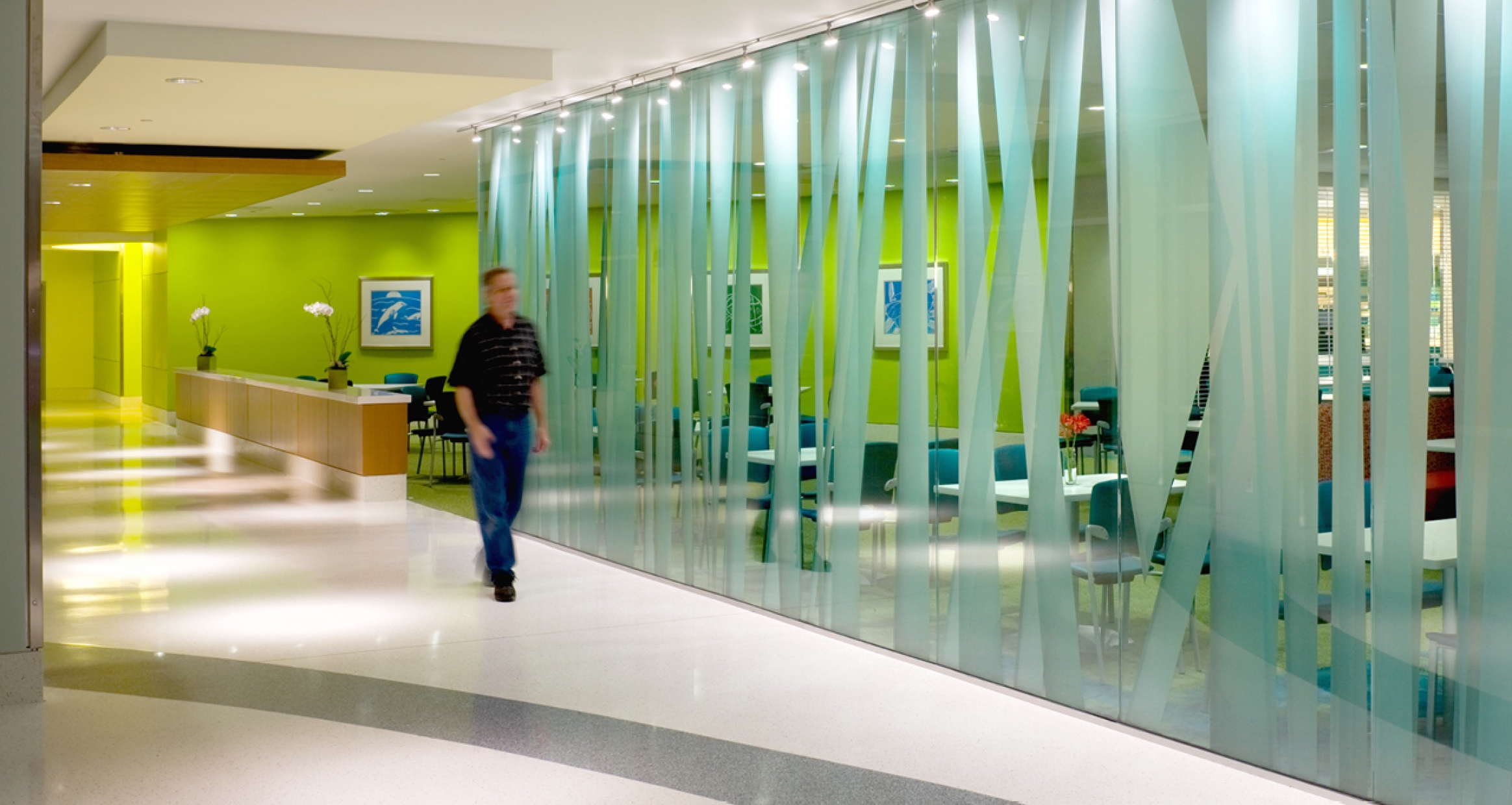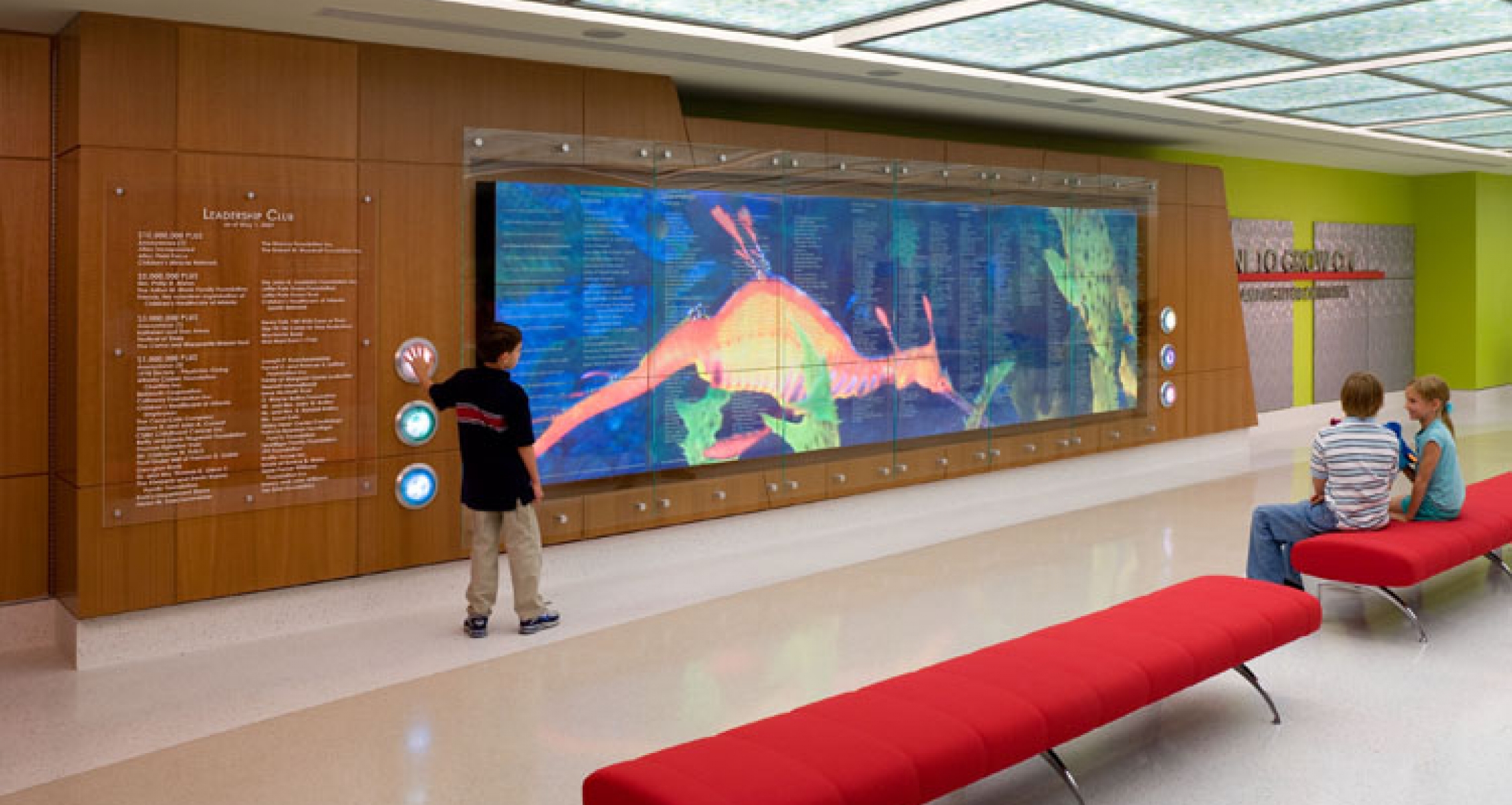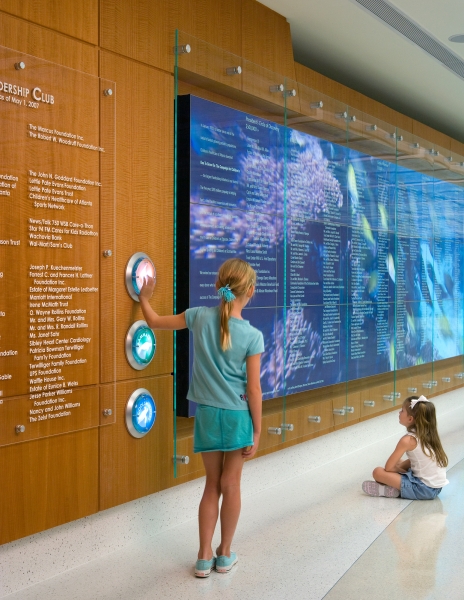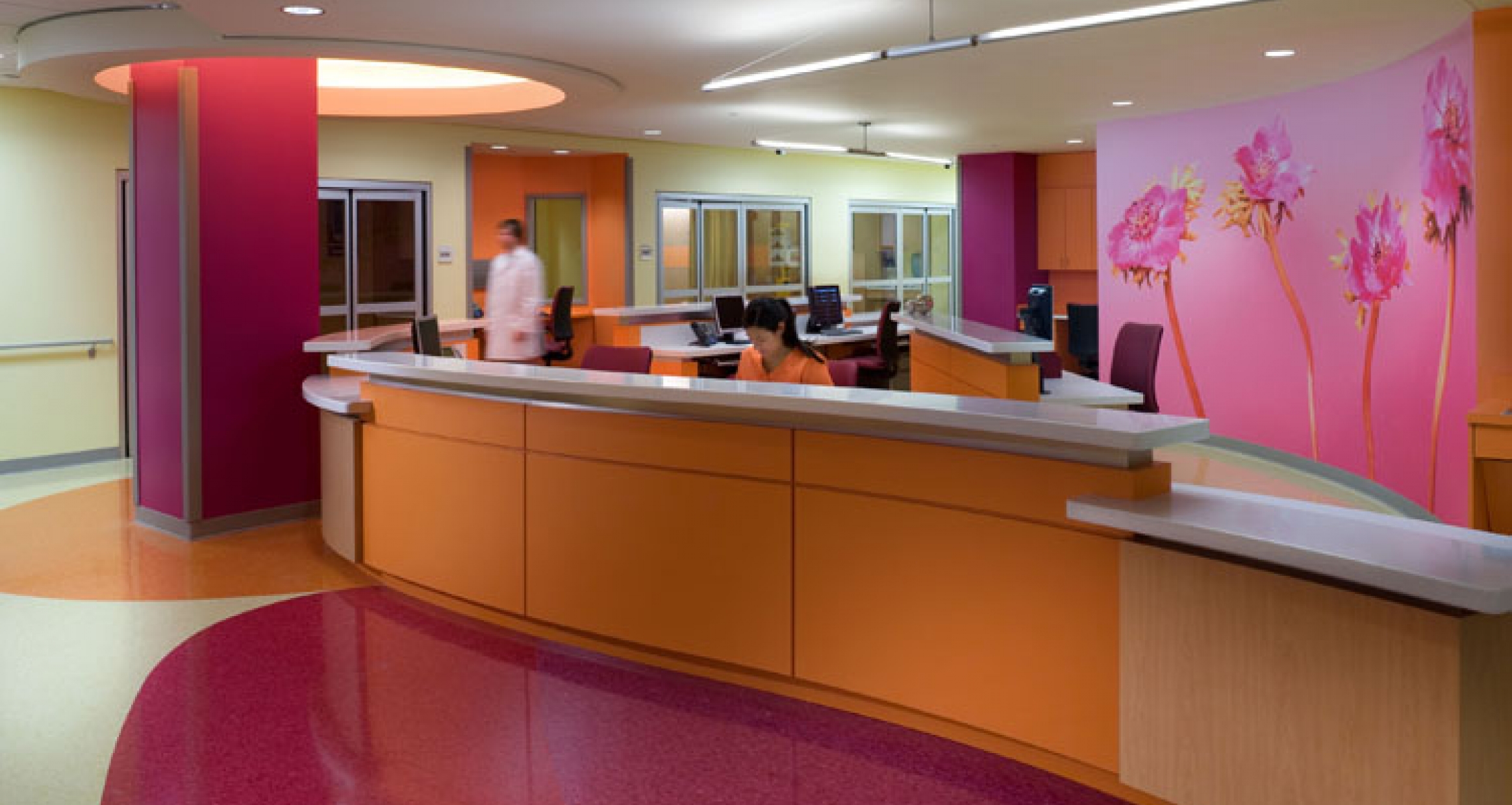 Healing environments for children need to address the needs of young patients and their families. Our team pioneered designs that incorporate educational and interactive elements within pediatric facilities to bring enjoyable aspects of everyday life into the hospital experience.
Awards & Honors
Project Tags