Renewed and expanded facilities consolidate dozens of specialty services within a family-focused environment to enhance the patient experience and pediatric healthcare delivery. The program features a full complement of amenities for parents and visitors, as well as bright, child-friendly interiors rich in nature-themed education and entertainment. The project realizes CHOA's aspiration for a vigorous new brand identity for both its Scottish Rite and Egleston campuses. 
The design balances high-tech and high-touch to support the highest level of care while reducing stress. Children relate enthusiastically to storytelling walls, murals and other special installations. Electronic feature walls in the main lobbies, video aquarium walls incorporating IMAX® film footage and similar interactive features serve a therapeutic value by offering young patients a welcome distraction from treatment and the opportunity to take control of their experience.
HKS was Architect of Record.
Building Facts
Size: 392,000 GSF modernization & addition
250 beds
Family amenities & accommodations
Activities Center
5 gardens
Environmental Graphic Design
The Healing Power of Color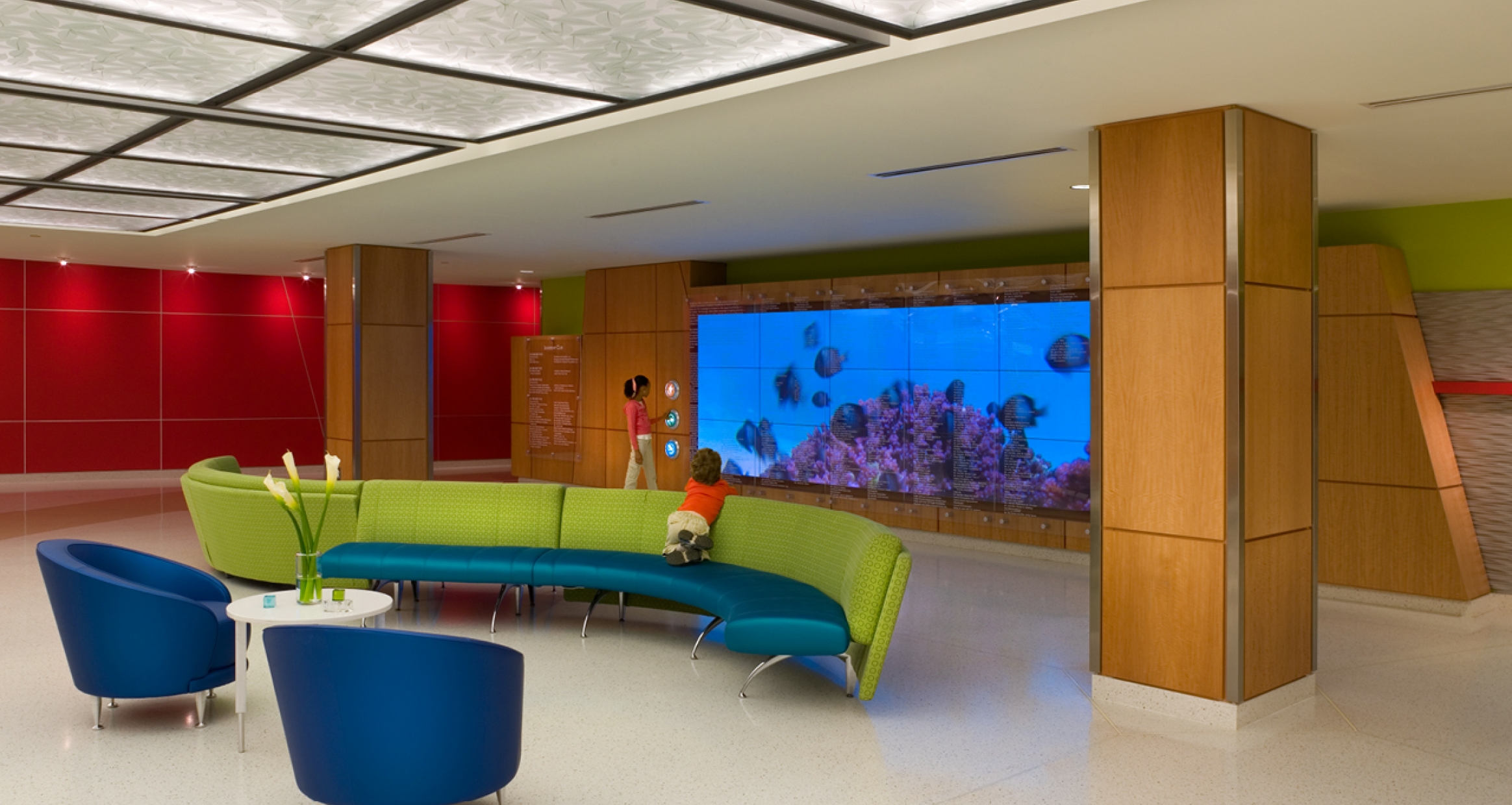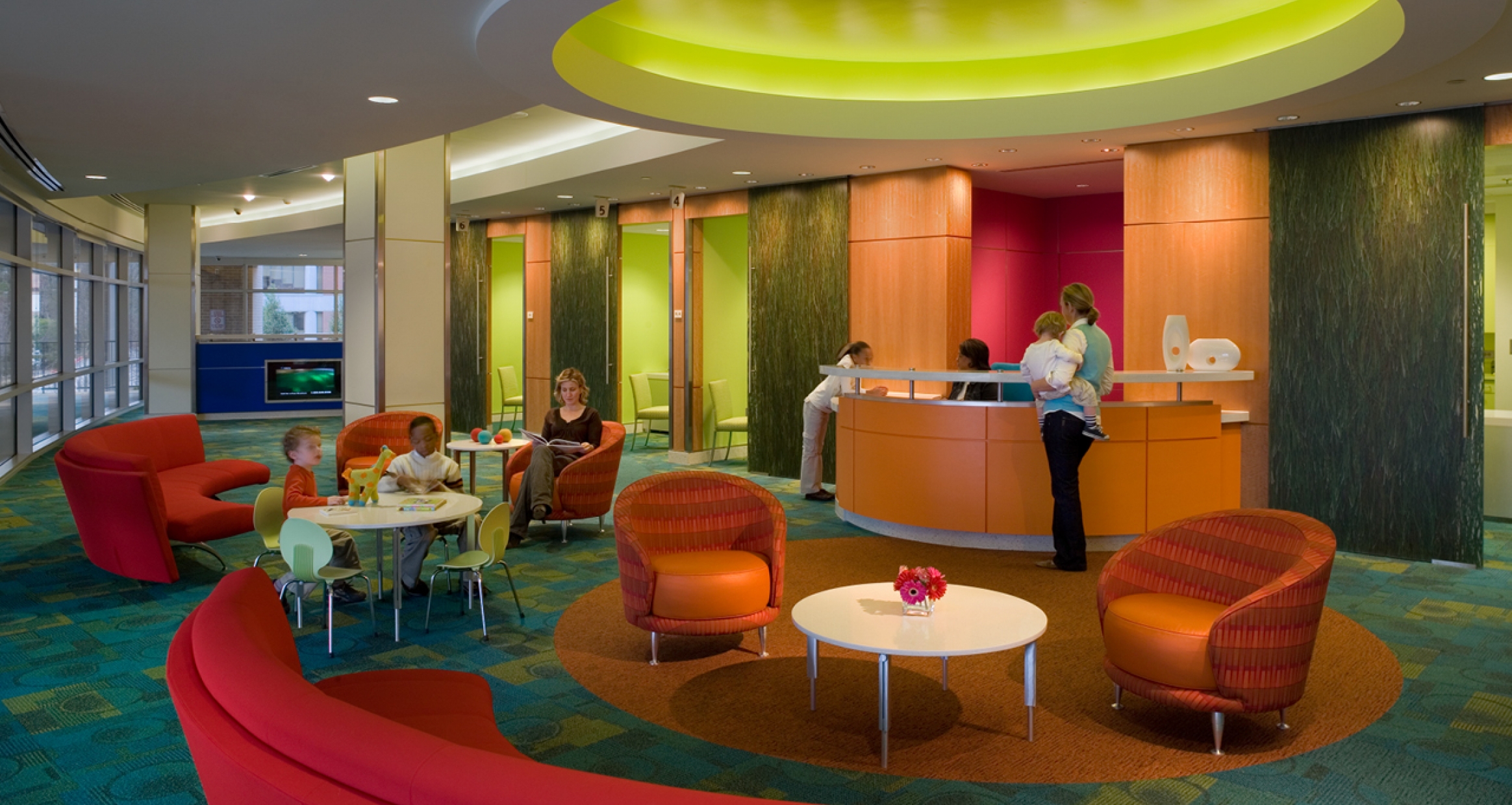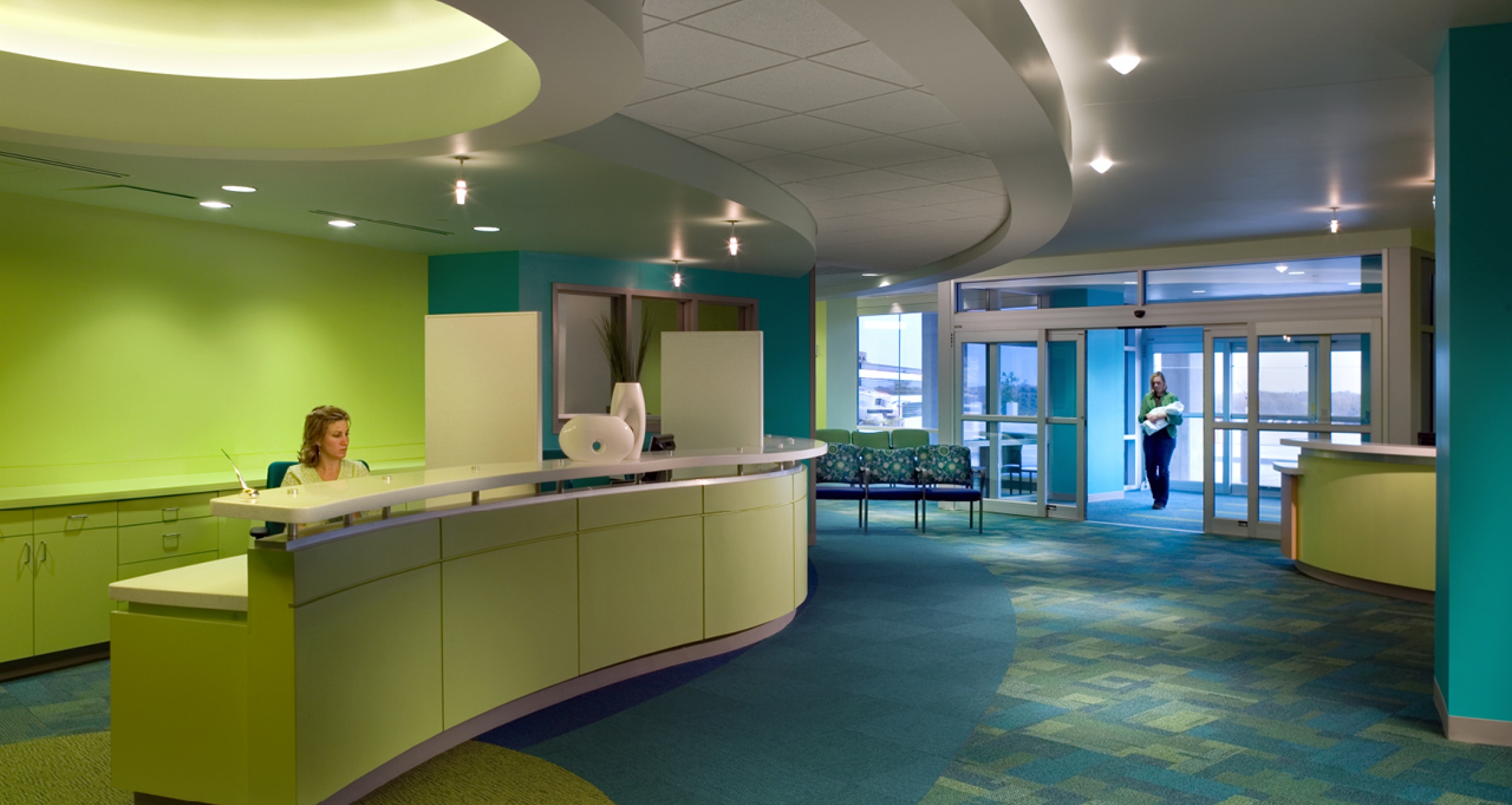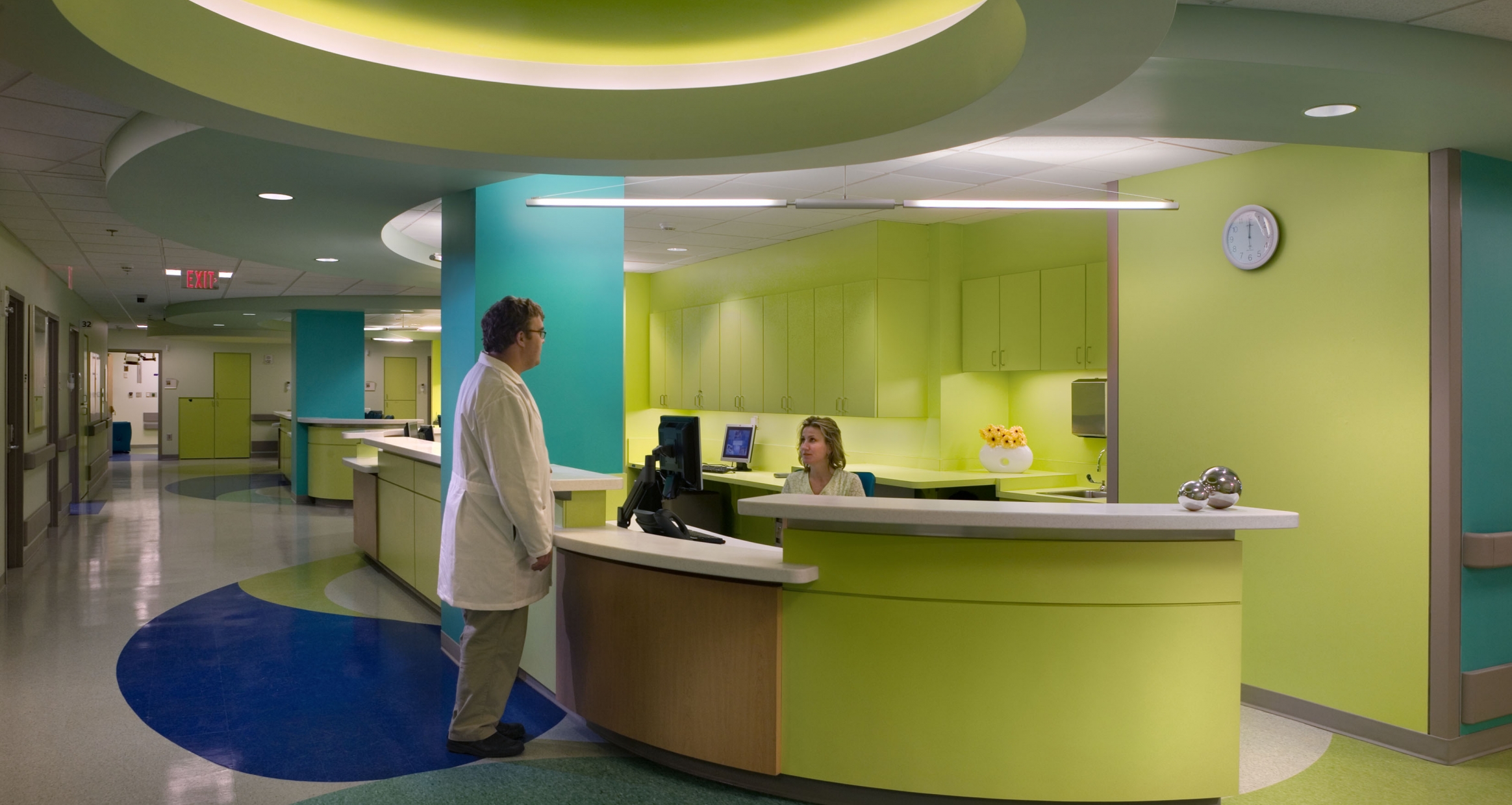 Research shows that the built environment influences occupant mood and behaviors. The reimagined hospital's interior spaces are enlivened by a cheery palette, strong geometries, and playfully shaped furnishing and details.