A new residence hall with two- and four-bedroom apartments was designed  to attract returning students at this small, liberal arts college to live on campus. The site-specific design responds to the historic residential character of Madison Avenue, a 100-year-old urban neighborhood, by incorporating welcoming porches, bay windows and expansive dormers in a palette of brick, shingle, and limestone accents.
The sustainable facility embraces a grassy courtyard, and green design strategies include a closed-loop geothermal heat pump system with a supplemental gas-fired high-efficiency hot water boiler and high-efficiency lighting and lighting controls. Despite its home-like appearance, this building is a powerhouse that performs at 39% below energy code, making it  more energy-efficient than 77% of the dormitories we're monitoring nationwide.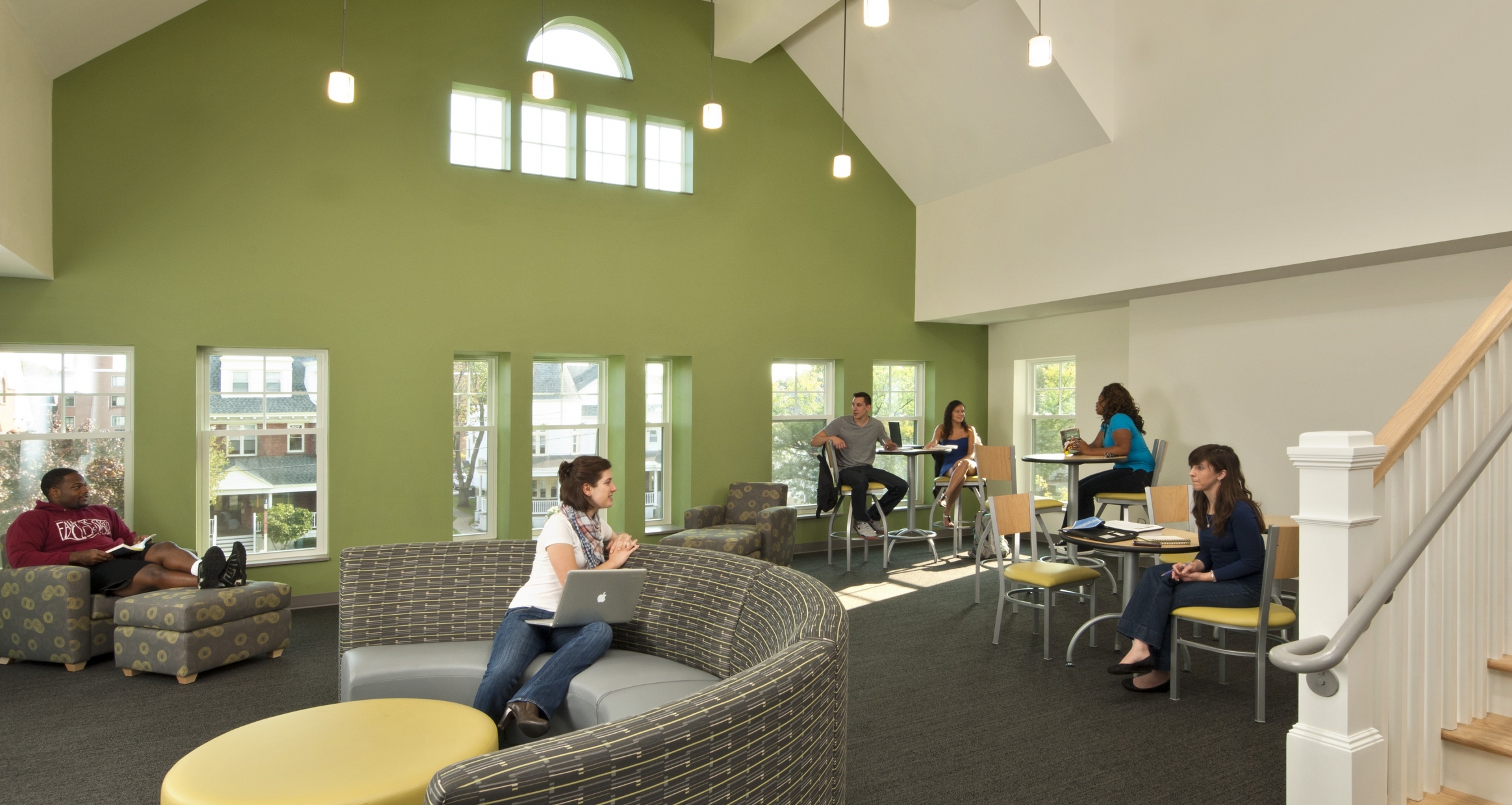 Community Spaces
Collaboration and study lounges are strategically located throughout the building to foster community. The large lounge opening off the main entry serves as a central meeting place, with the third-floor TV lounge providing a comfortable home-like setting. On the ground floor, Provisions on Demand, a convenience store, and the Burger Studio Café also welcome the public.
Collaborative Space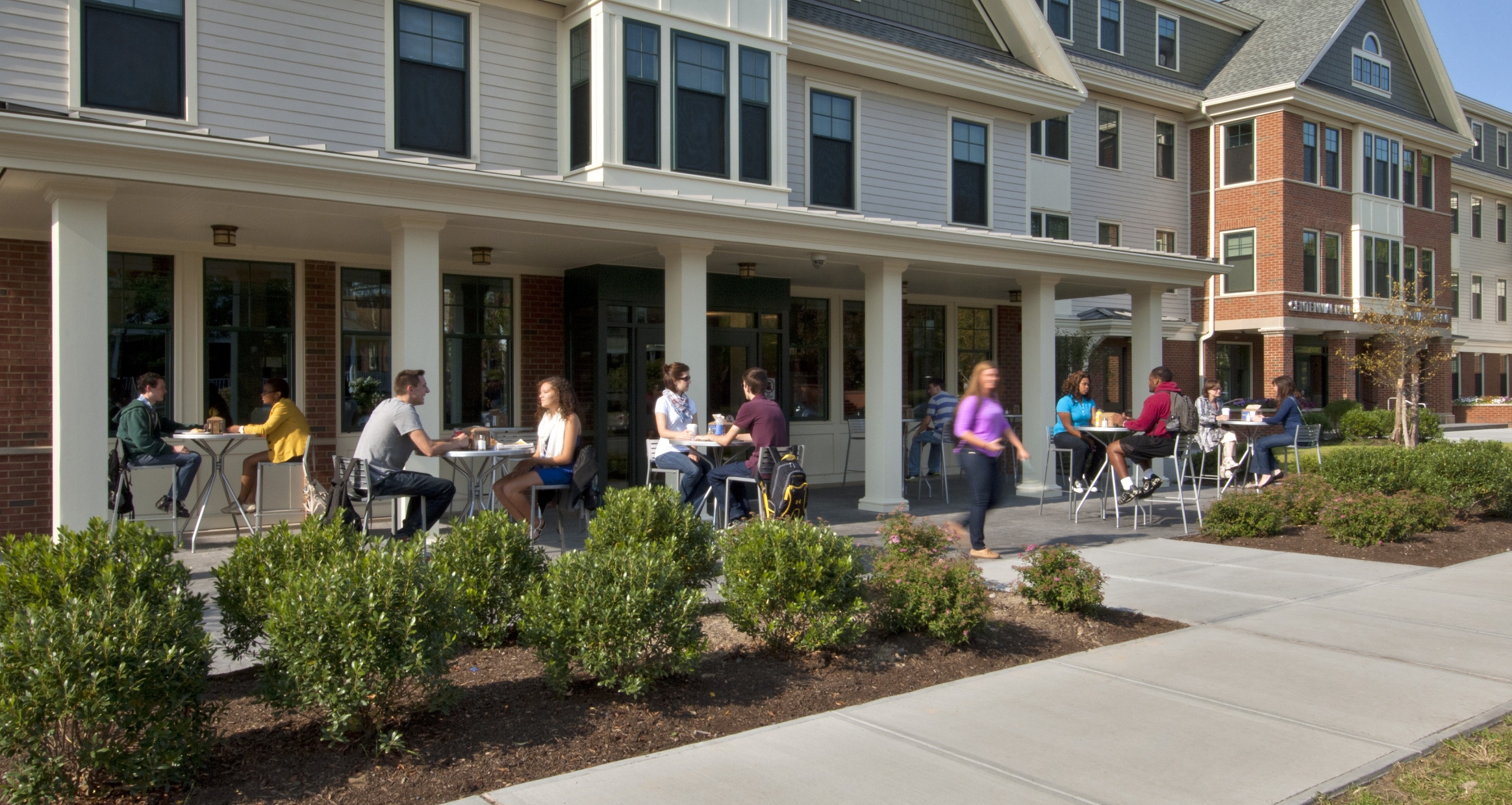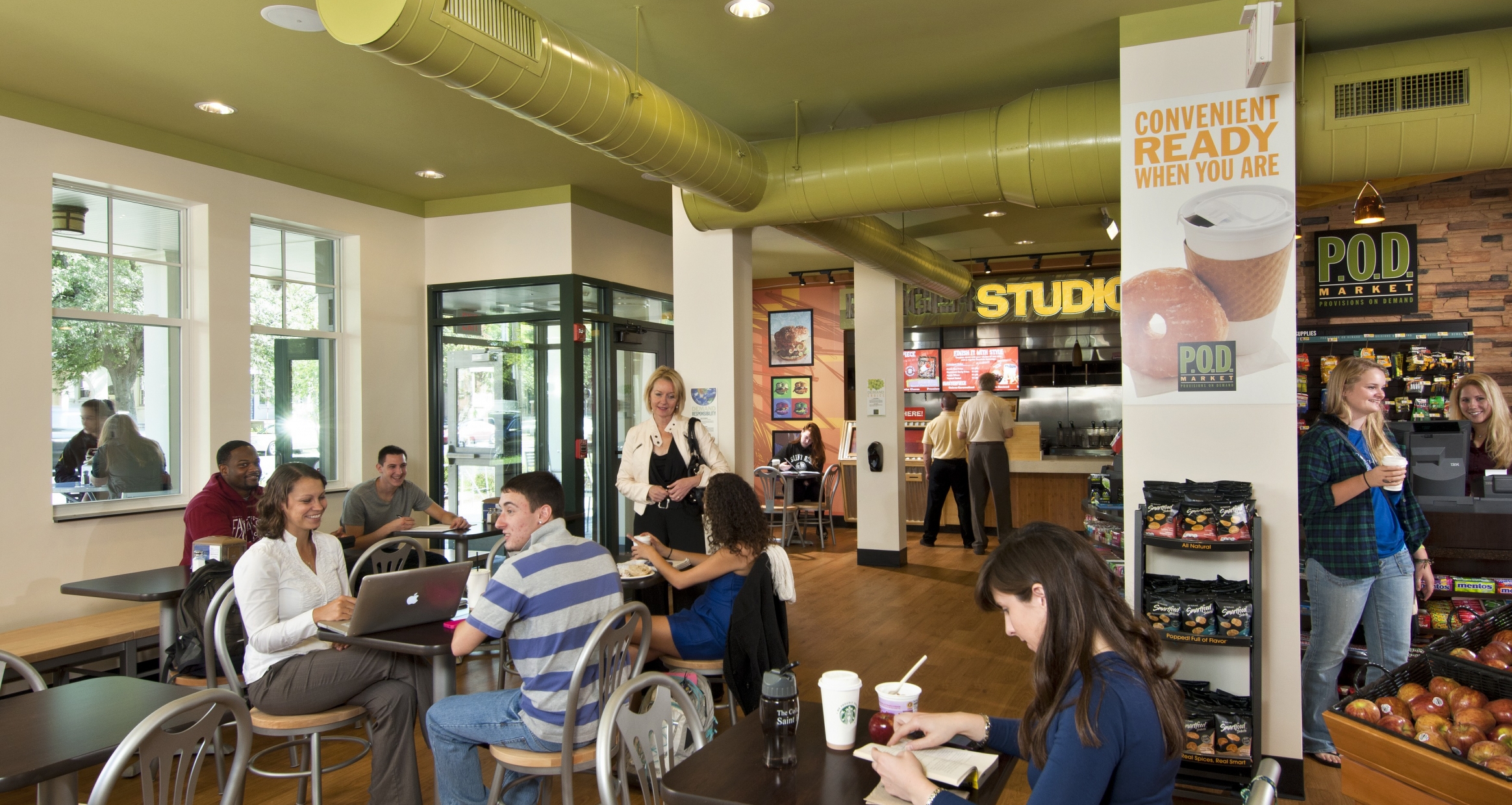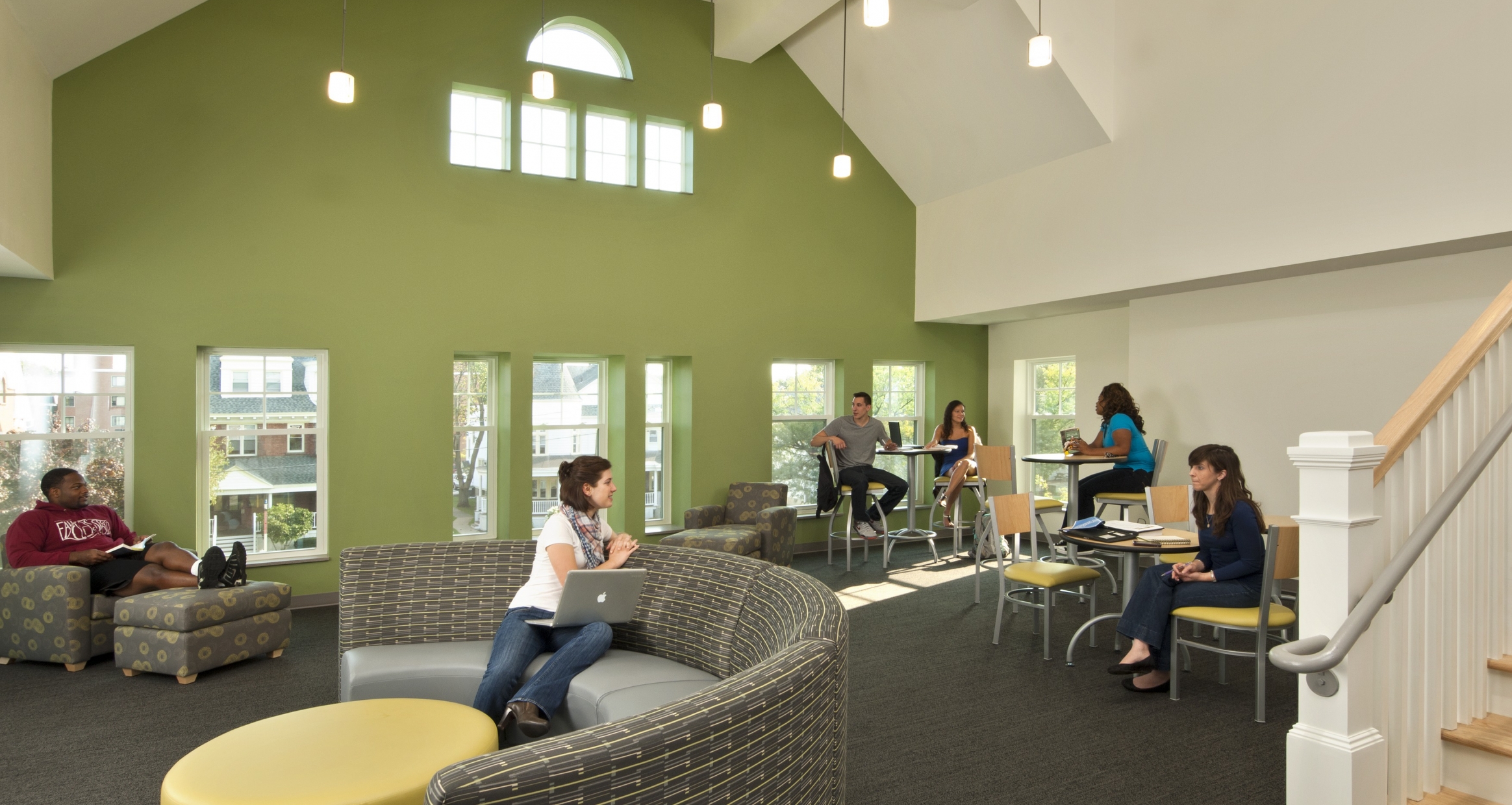 A new building's design responds to the historic residential character of Madison Avenue.
Community Impact
Efficiency & Sustainability Strategies
A variety of innovative engineering and energy-related design decisions make this a highly sustainable building.
The heating system is "hybrid" geothermal, combining closed-loop vertical wells with a gas-fired condensing boiler. This type of system allows fewer wells to be dug (saving capital cost) and provides fuel flexibility (between electricity and gas) as well as reliable heating for the owner. The HVAC layout takes advantage of the transfer of energy from rooms that may need heating while others require cooling. The higher grade boiler heat is also available to supplement the make-up air handler which serves the food service area.
A comprehensive BAS control system, including individual room temperature control, variable-speed fans, and pumping and energy sub-metering, was installed allowing both fine-tuning of energy use plus billing for the food service functions.  Common areas have CO2 control of outdoor air, which reduces the ventilation rate during low occupancy periods.
Energy Decisions
Resource Efficiency
Building Performance