Innovative hybrid T-search spaces, which allow classes to easily shift from lecture and discussion to research and discovery formats, increase student engagement and learning. These hybrid environments also increase space utilization, primarily supporting teaching during the semester and research over winter and summer breaks.
Neighborhoods of classrooms and laboratories collocate faculty and students by research interests, rather than traditional disciplines, to promote collaboration. A variety of informal spaces support asynchronous learning and allow students to study alone or in groups near faculty and labs.
Building Facts
137,000 GSF modernization
19 teaching labs
14 T-search spaces
Vivarium
Biology
Chemistry
Math & Computer Science
Physics
Psychology
Nursing
Nutrition & Dietetics 
Science in Community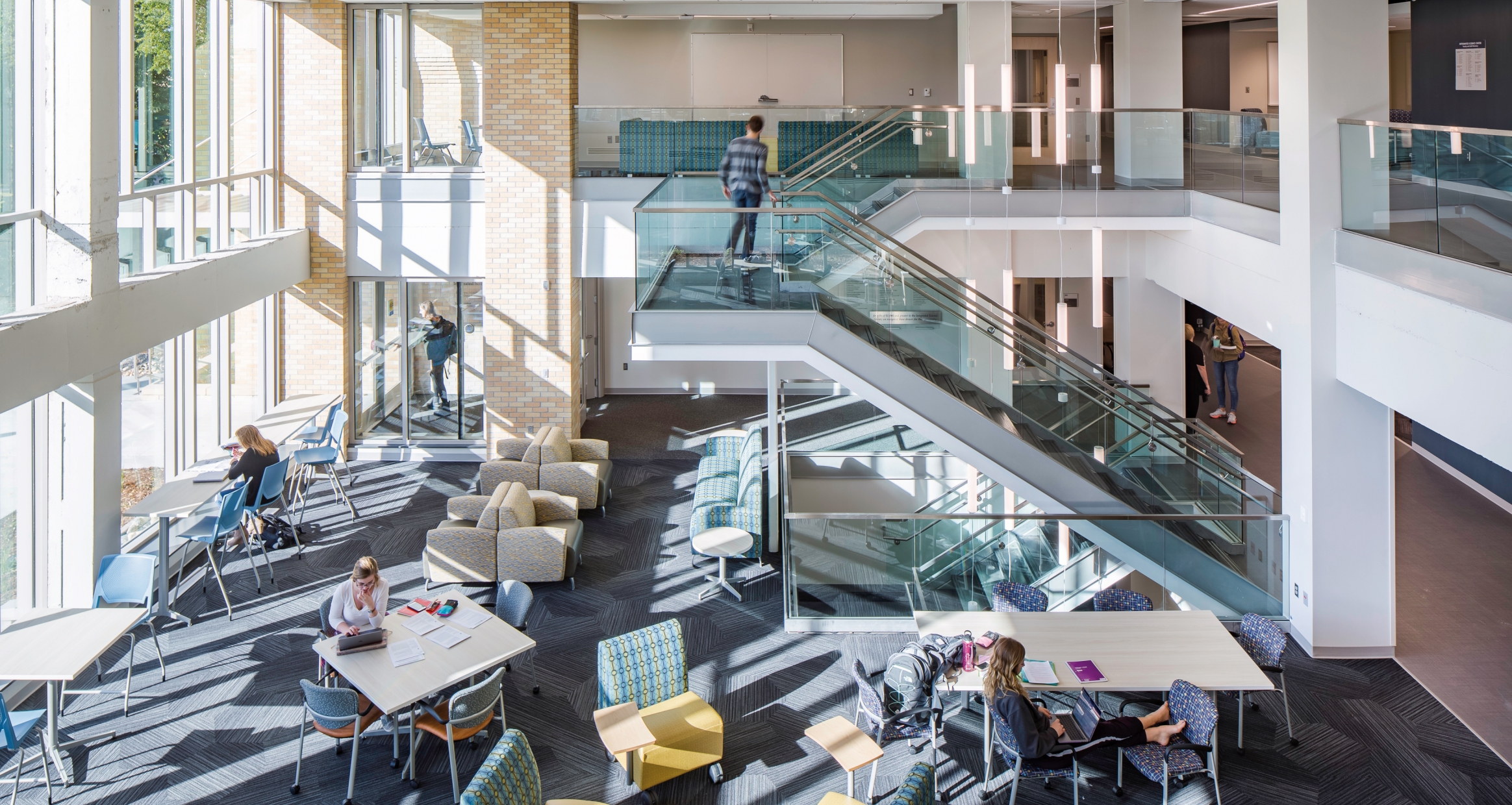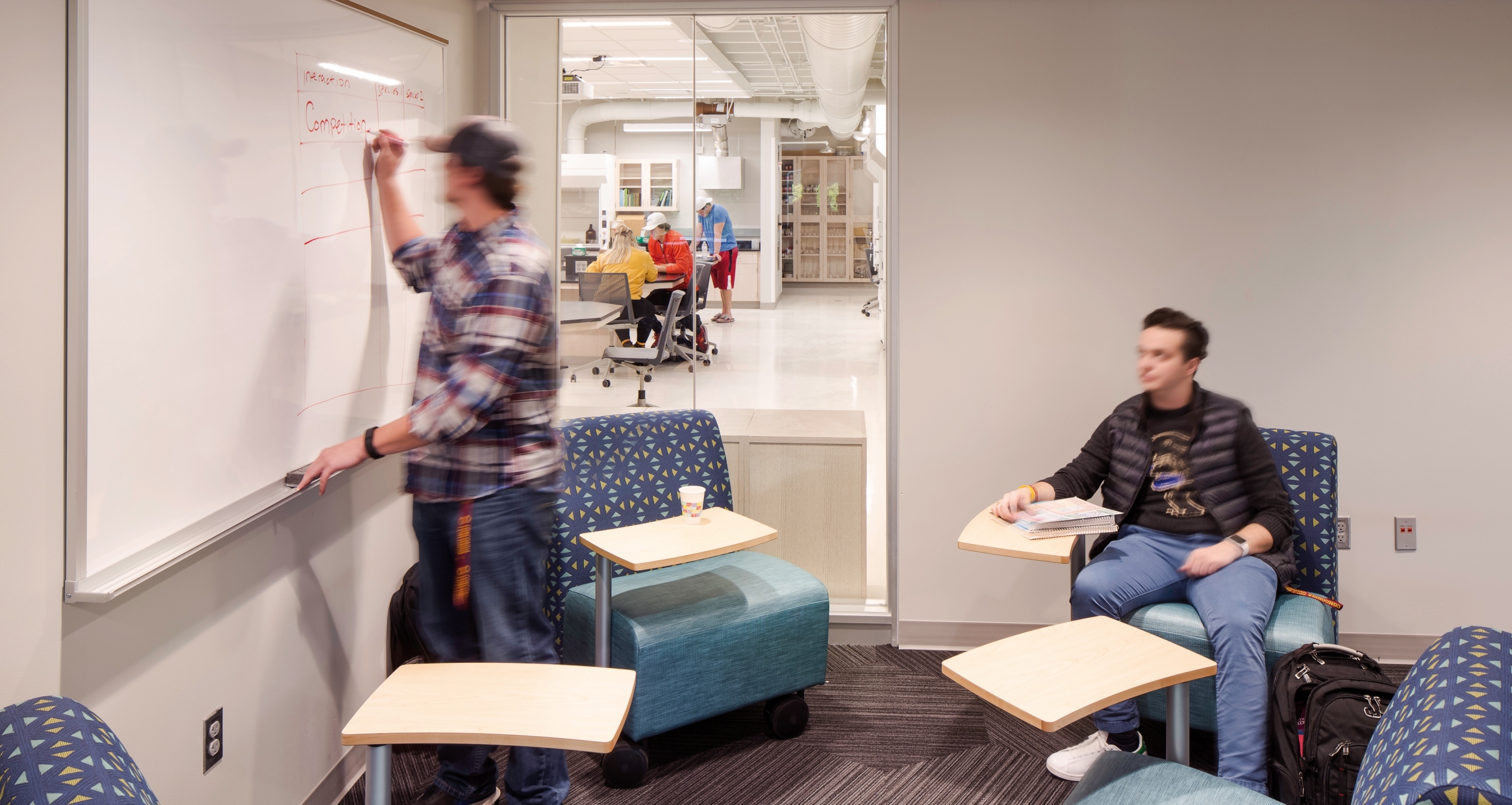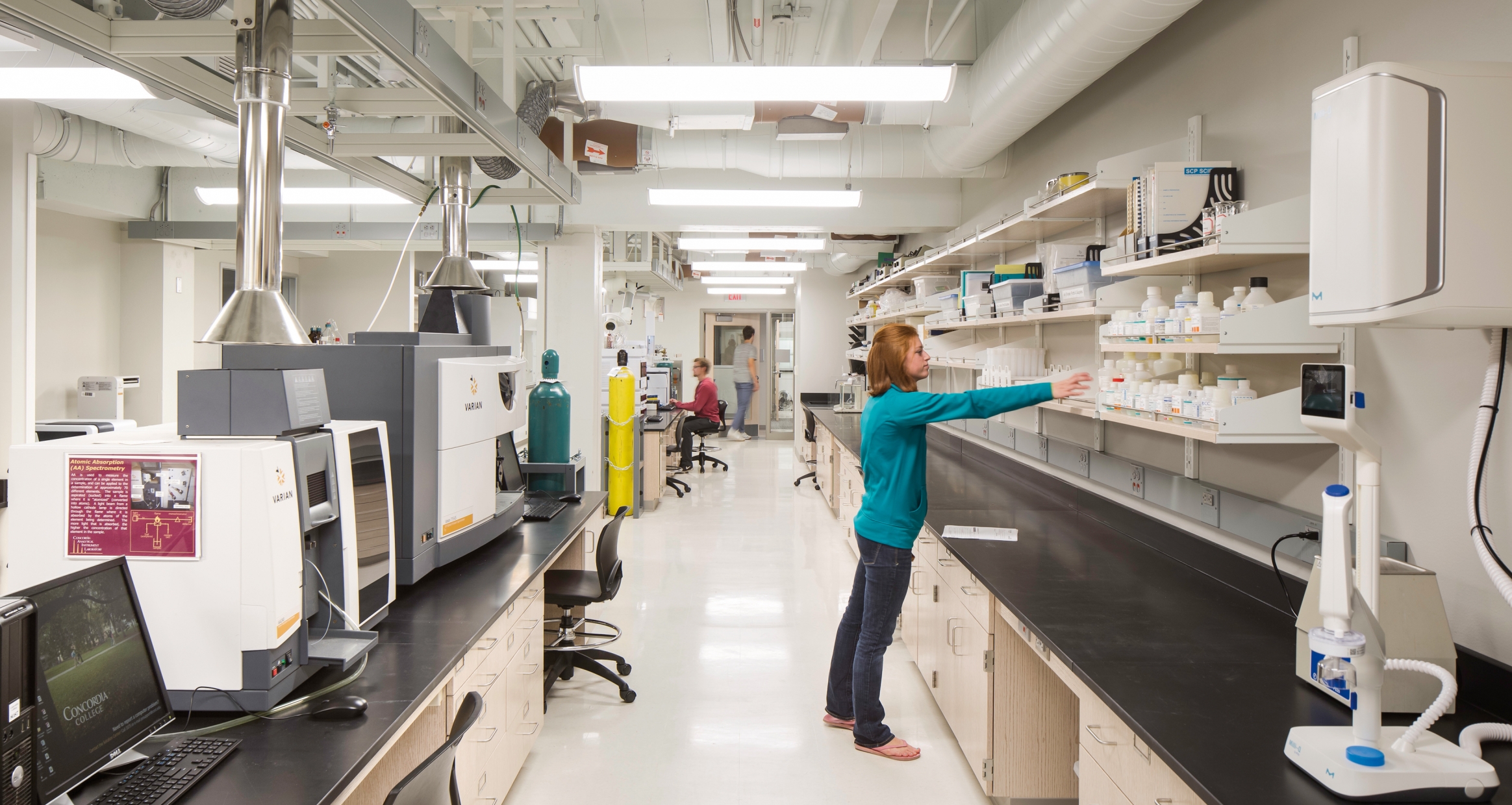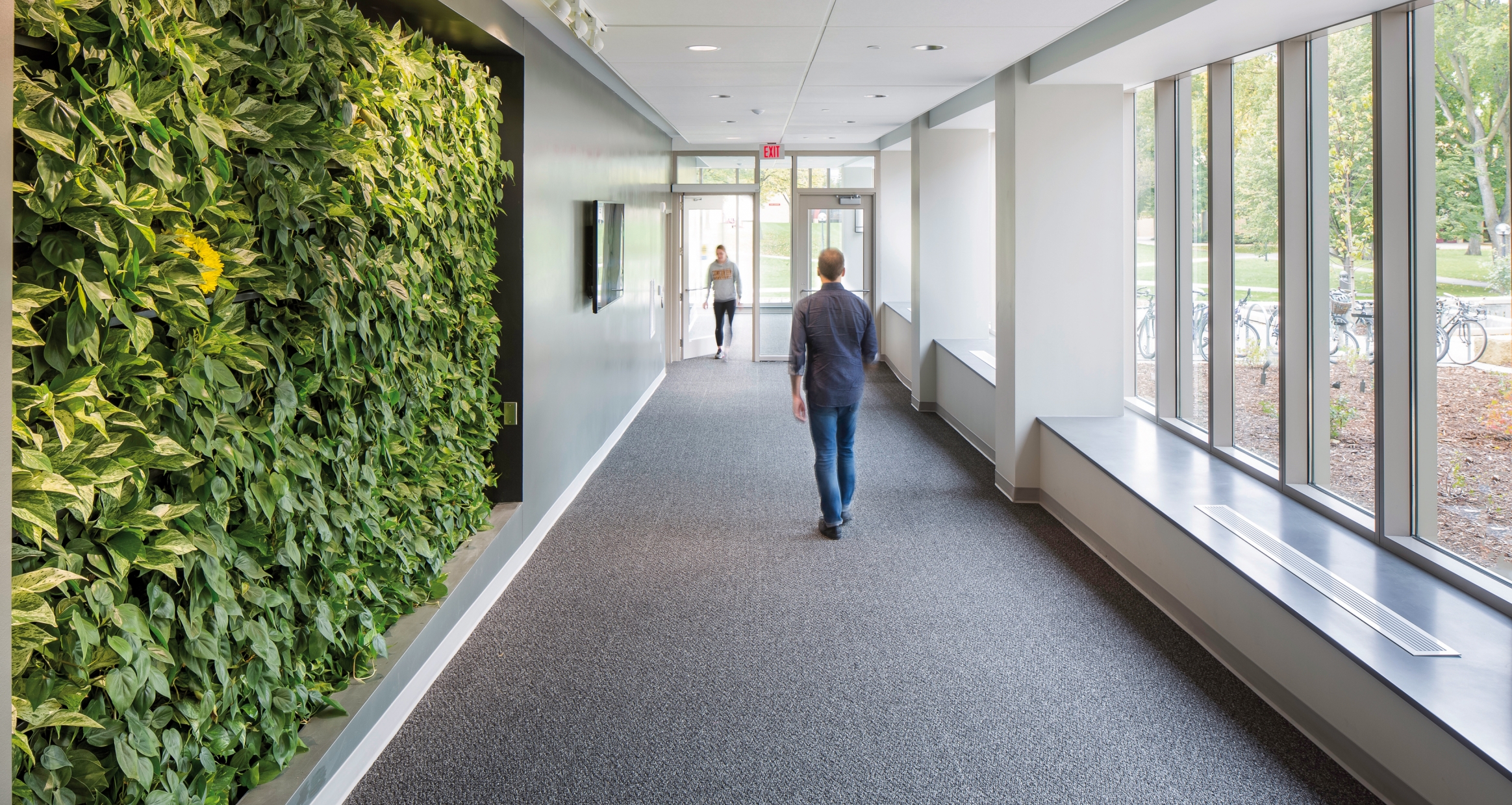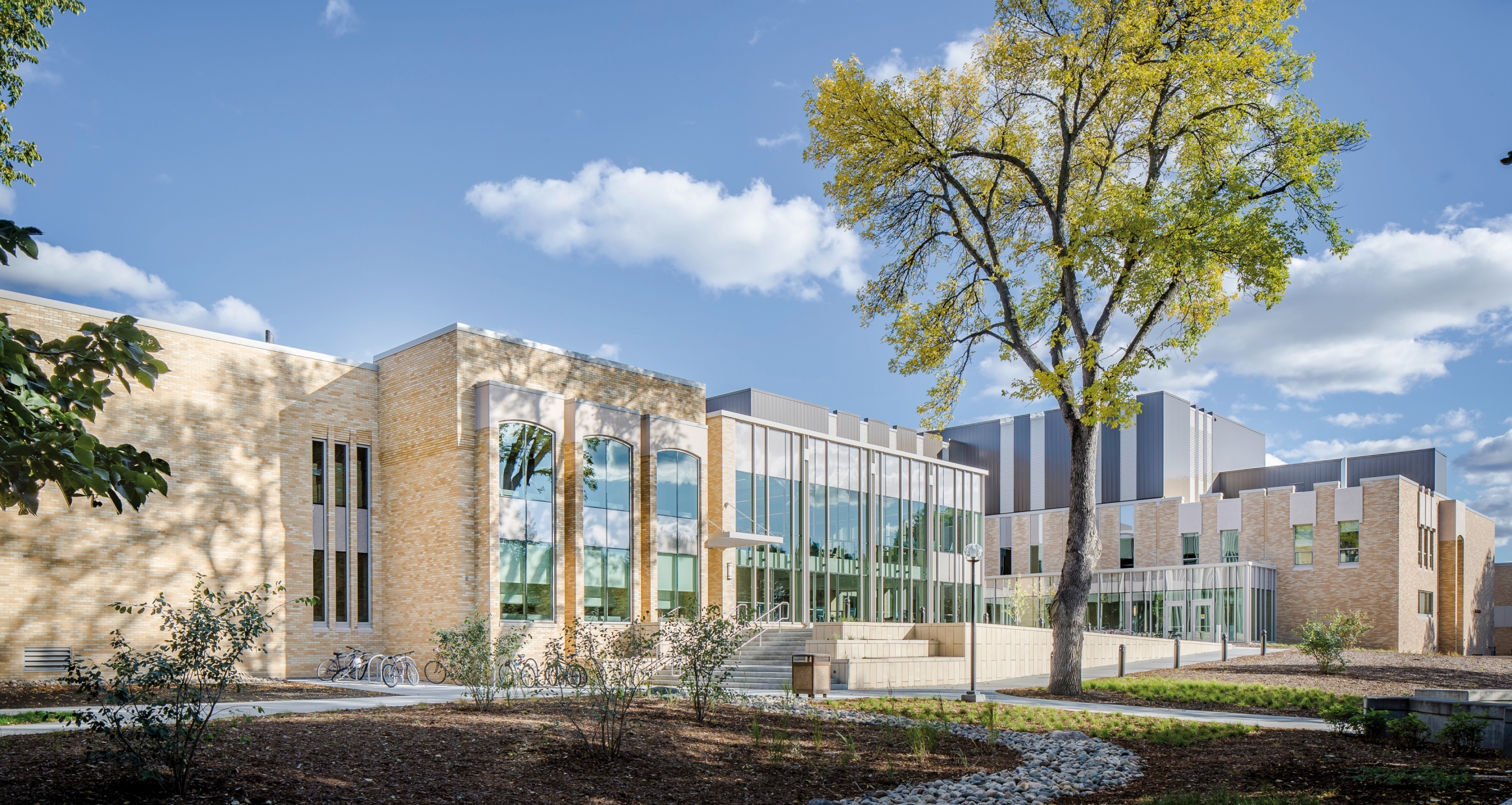 Modernizing the conjoined Ivers and Jones Science Buildings unifies STEM fields around a Science Commons that replaces an underutilized two-story stepped lecture hall. The sustainable design incorporates features including heat recovery, LED lighting, low-flow fume hoods, stormwater retention, and rooftop solar array.
Collaborative Space
Resource Efficiency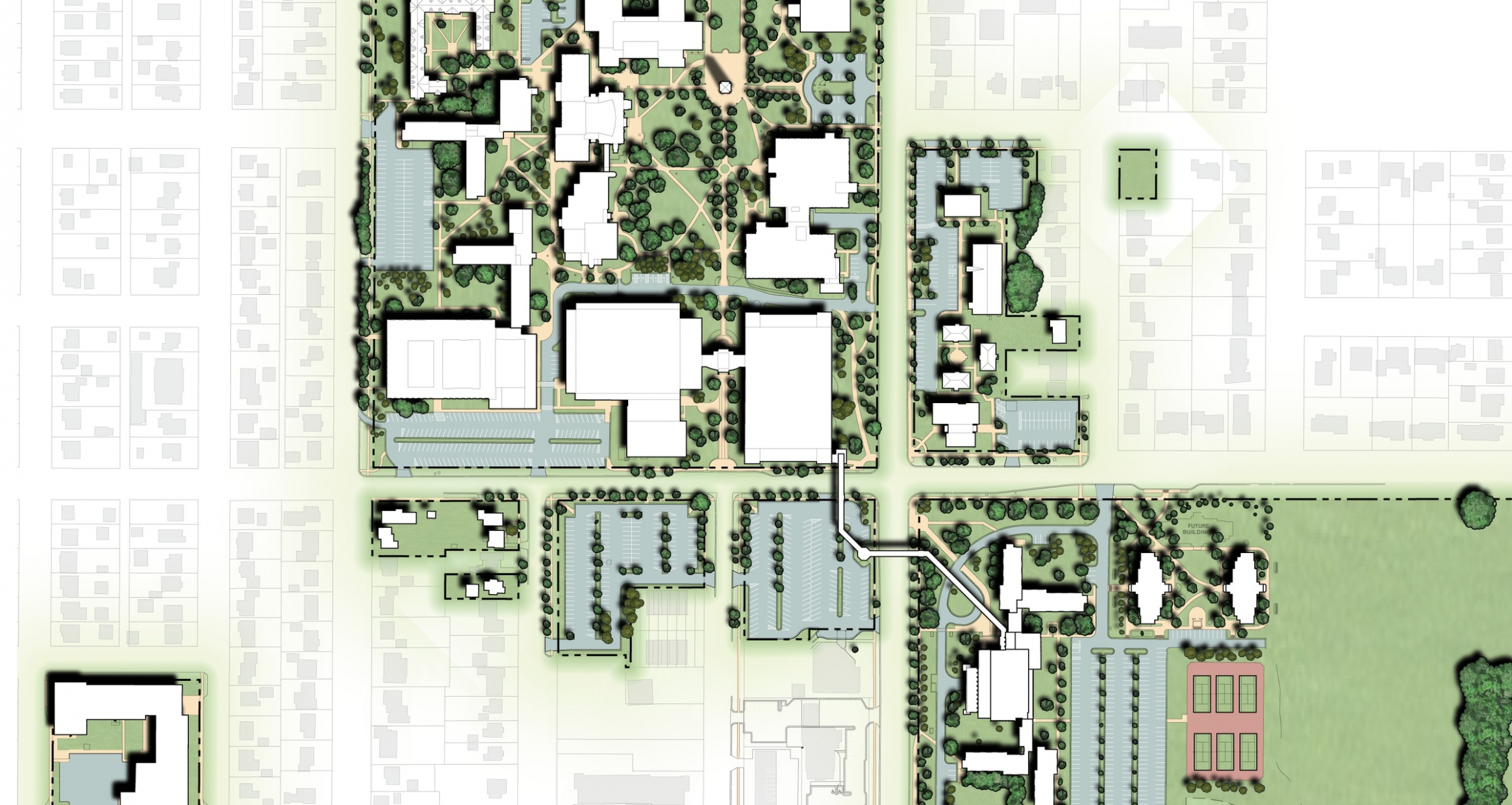 Implementing the Master Plan
Given Concordia's strong interest in sustainability, leveraging the embodied energy in existing buildings through modernization proved a best-fit strategy for cost-effectively realizing "new" facilities. We are excited to have partnered with the College from master planning through design and implementation. In fact, our transformational design for the Offutt School of Business helped the College raise funds for the Integrated Science Center.
Modernization
Resource Efficiency
Project Tags
Further Reading
Concordia College

Concordia College