Modernizing the conjoined Ivers and Jones Science Buildings, respectively constructed in the 1960s and early 1980s, unifies STEM fields around a Science Commons that replaces an underutilized two-story stepped lecture hall. Neighborhoods of flexible, multi-functional classrooms and laboratories collocate faculty and students by research interests, rather than traditional disciplines. A variety of informal spaces support asynchronous learning and allow students to study alone or in groups in an academic environment.
Building Facts
137,000 GSF modernization
19 teaching labs
14 T-search spaces
Vivarium
Biology
Chemistry
Math & Computer Science
Physics
Psychology
T-Search Environments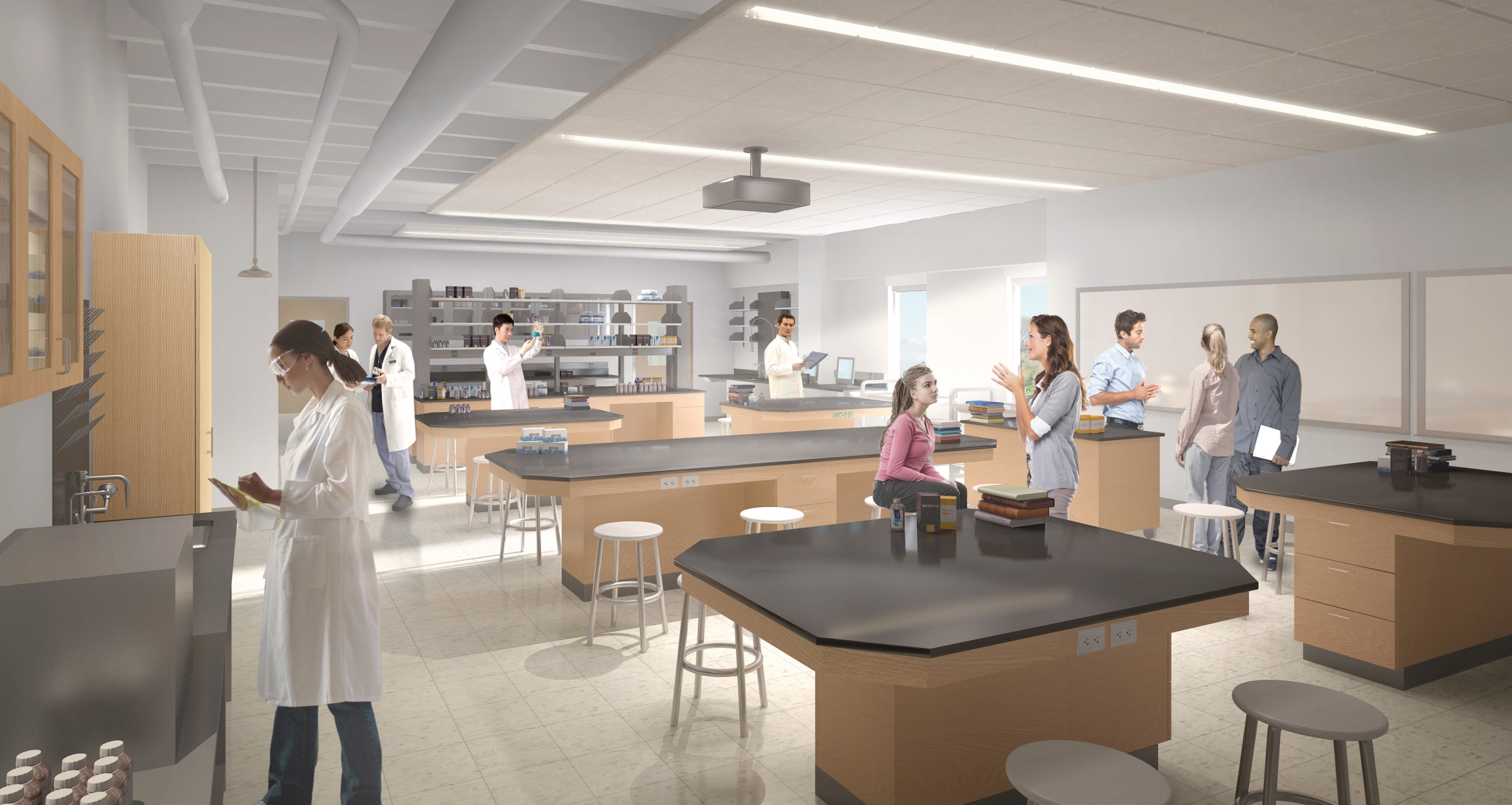 Informed by our latest research, a unique series of flexible spaces allow students and faculty to shift back and forth between a range of teaching and learning activities.
Spaces that allow classes to shift from lecture and discussion to research and discovery increase student engagement and learning. These hybrid environments also increase space utilization, primarily supporting teaching during the semester and research over winter and summer breaks. Tech-rich T-Search spaces are designed for future flexibility with moveable, adaptable furnishings and easy access to infrastructure.
STEM Research
Modernization
Master Plan Implementation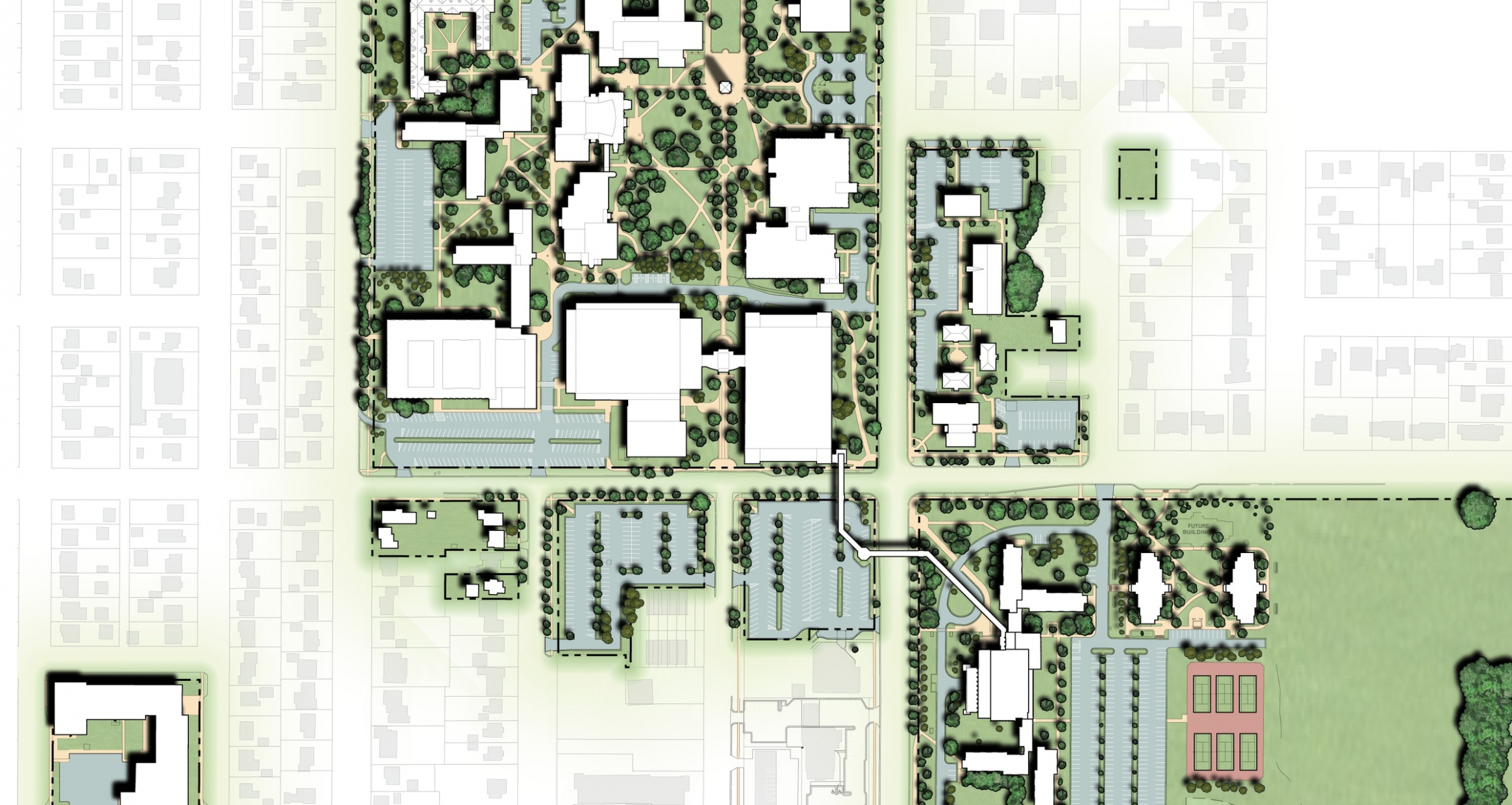 Adaptive use of existing buildings is a key strategy in the College's Master Plan. We are excited to be helping Concordia advance its master plan, the first project that we partnered on with the College. Given the College's strong interest in sustainability, leveraging the embodied energy in& existing buildings through modernization proved a best-fit strategy for cost-effectively realizing "new" facilities. As it turned out, our transformational design for the Offutt School of Business also helped the College raise funds for its new Science Facility. Slated to open in 2017, the design of the integrated STEM building targets LEED Silver.
Modernization
Further Reading
Inforum.com

Concordia College
More Projects Like This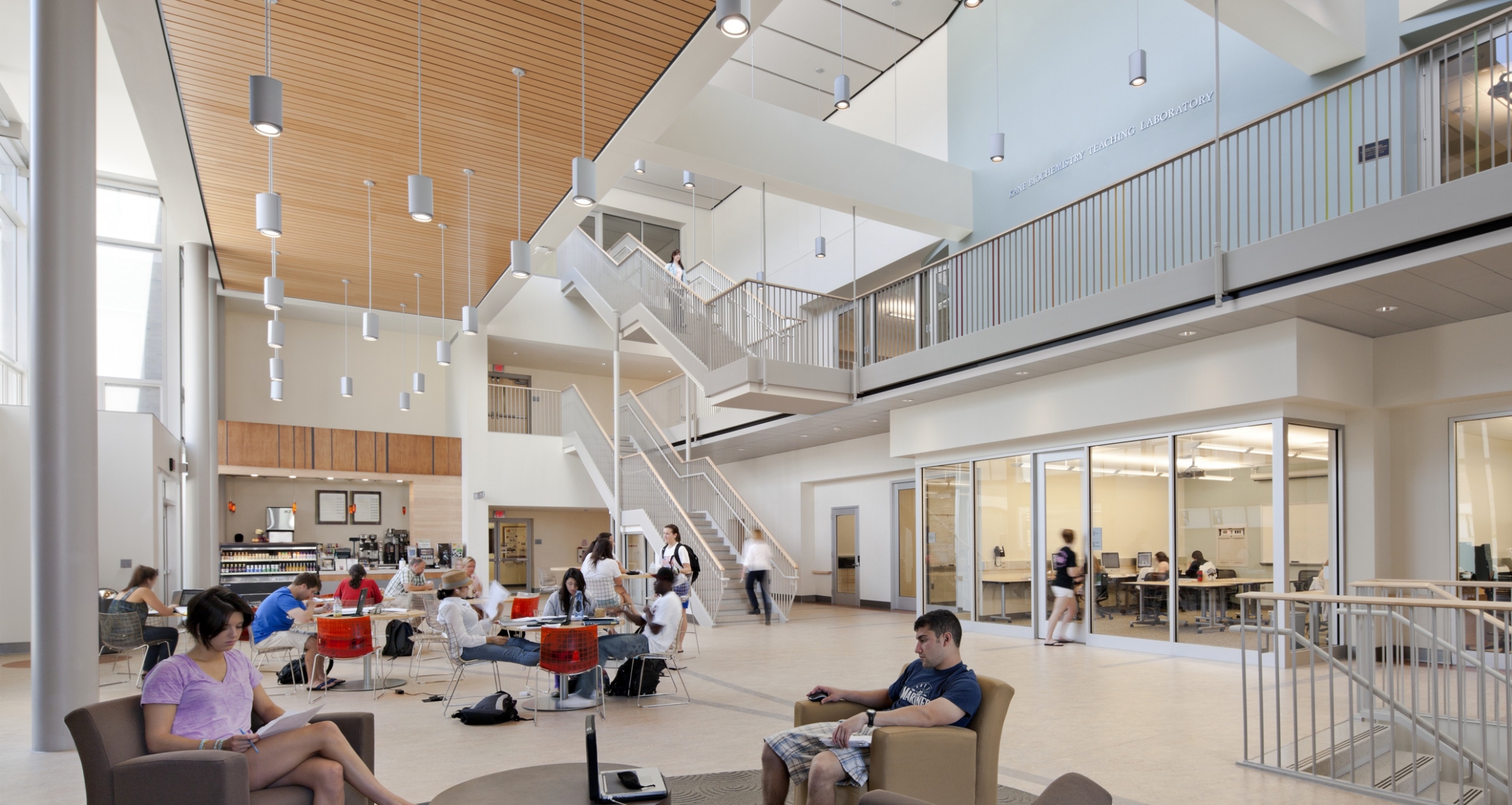 Union College
STEM
An academic "town square" puts science and sustainability on display.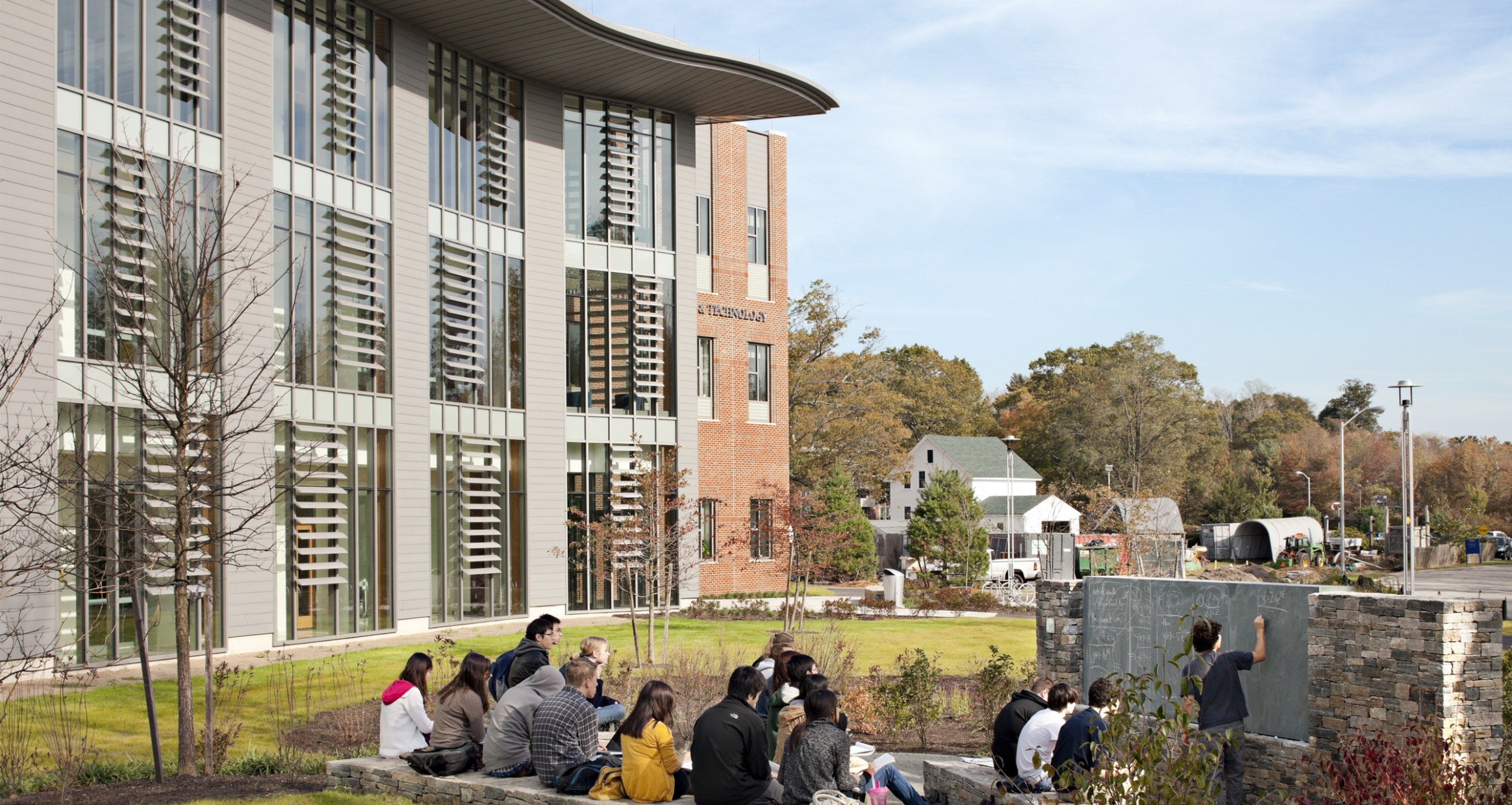 Wheaton College
STEM
With its dynamic curves, green roofs, and outdoor gathering spaces, this LEED Gold design resolves the dynamic tension between the grid of the campus plan and the adjacent wetlands.