Close collaboration with science faculty helped shape an experiential learning environment that supports hands-on discovery across disciplines. The new building's prominent site on the Carriage Loop reflects Emory's longstanding leadership in science education. An online app helps the building function as a teaching tool for the sustainable use of resources. 
The design organizes the building and the entry experience around the "Nucleus," a dramatic and inviting "living room" that can accommodate impromptu meetings, poster sessions, and special events. Each floor of the facility features a collaborative research/investigation zone with space for instrumentation and support to enable faculty-student collaboration, as well as to support ongoing faculty research.
Building Facts
55,000 GSF
9 Teaching labs
3 Cross-disciplinary research labs
Greenhouse
Outdoor classroom
Biology
Chemistry
Mathematics
Physics
LEED Gold certified
Experiential Science Community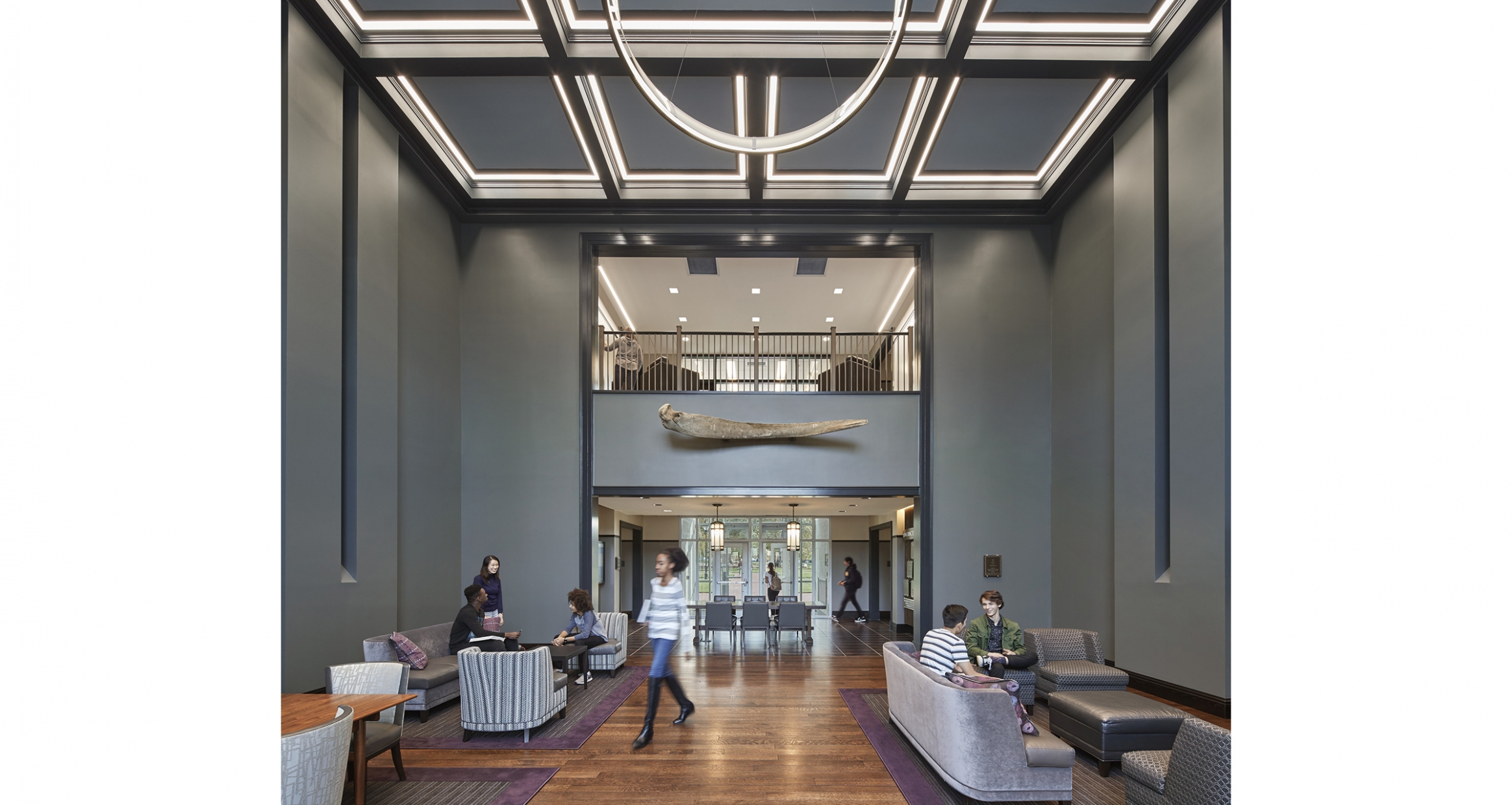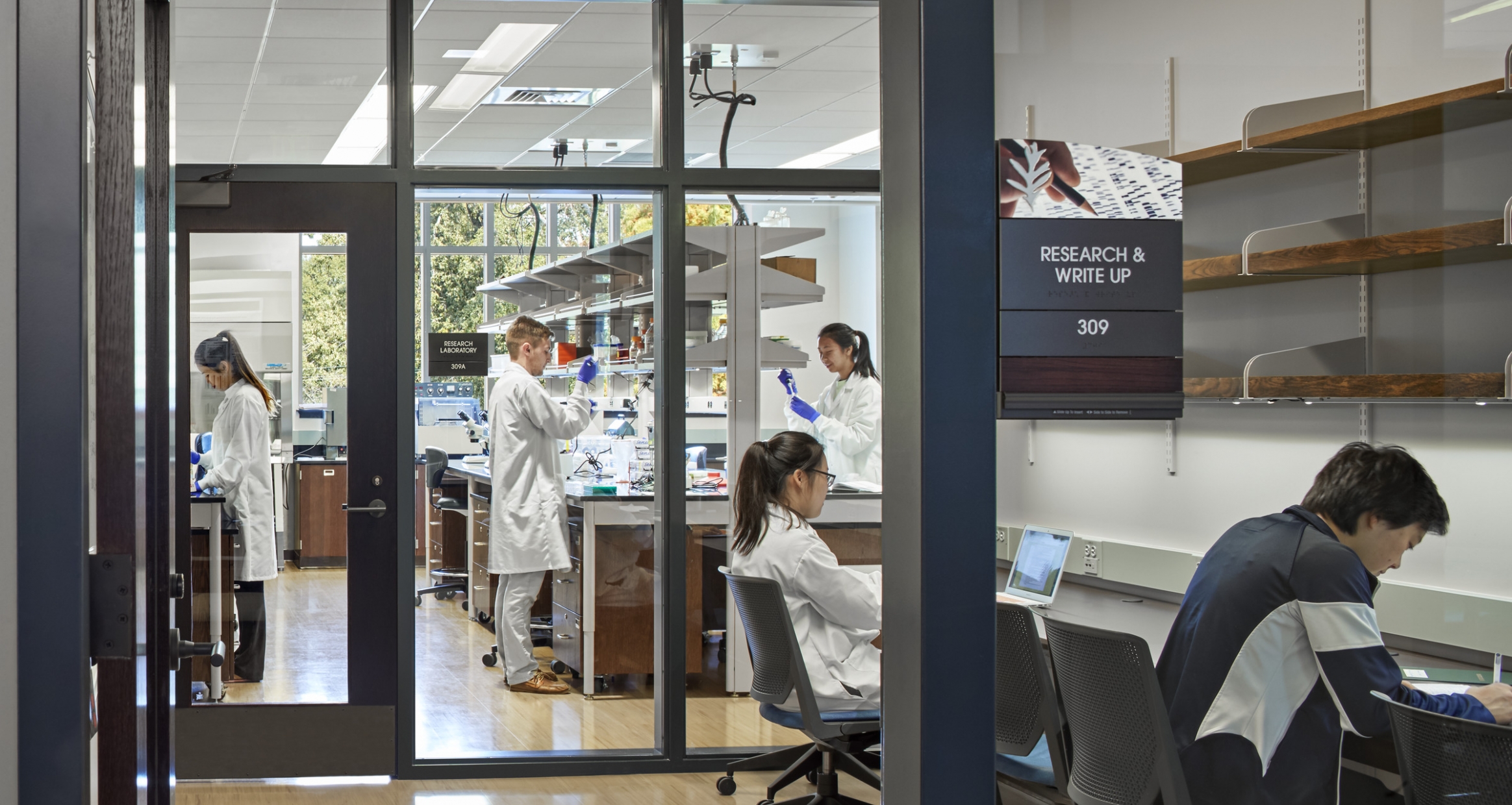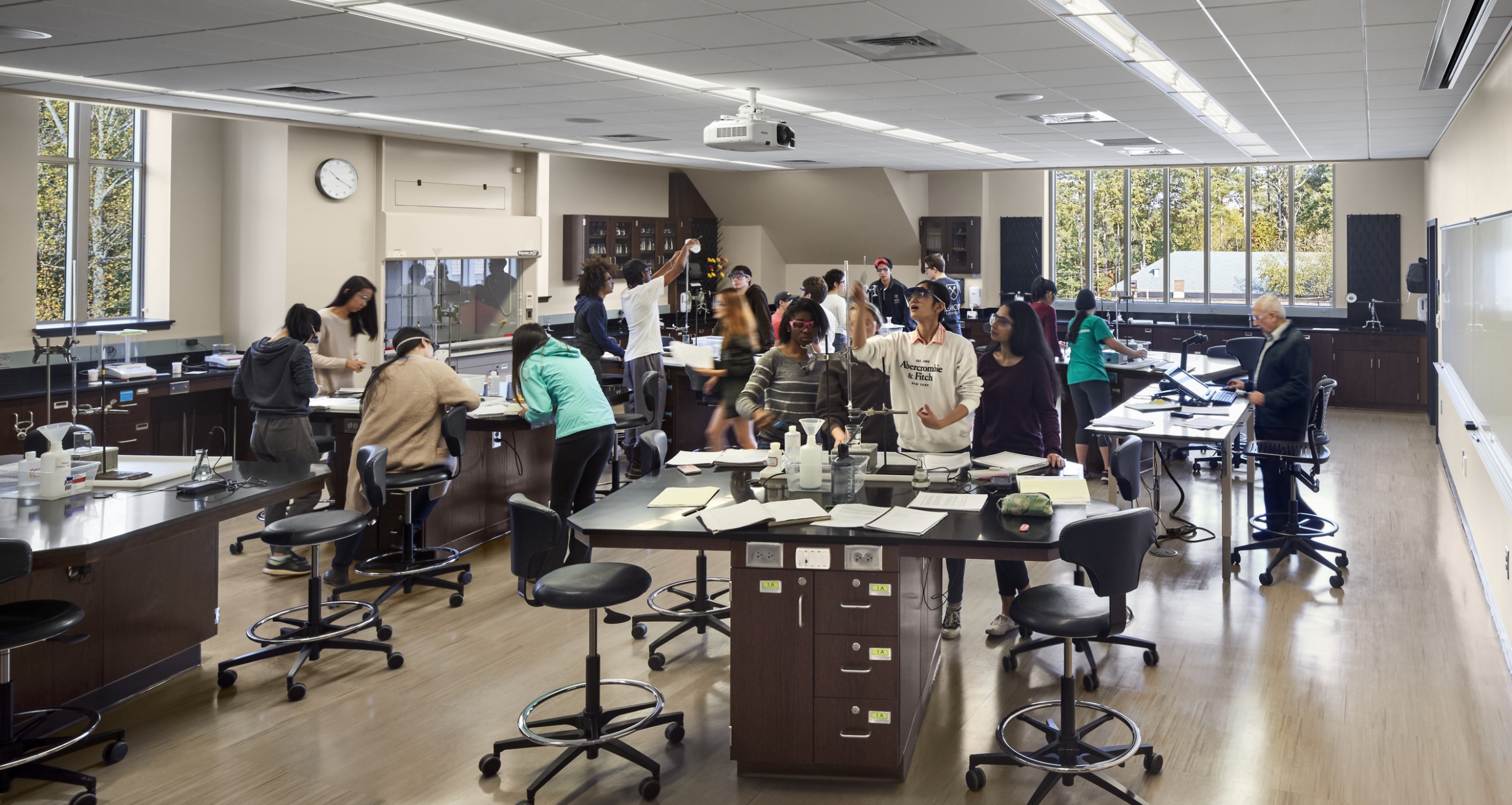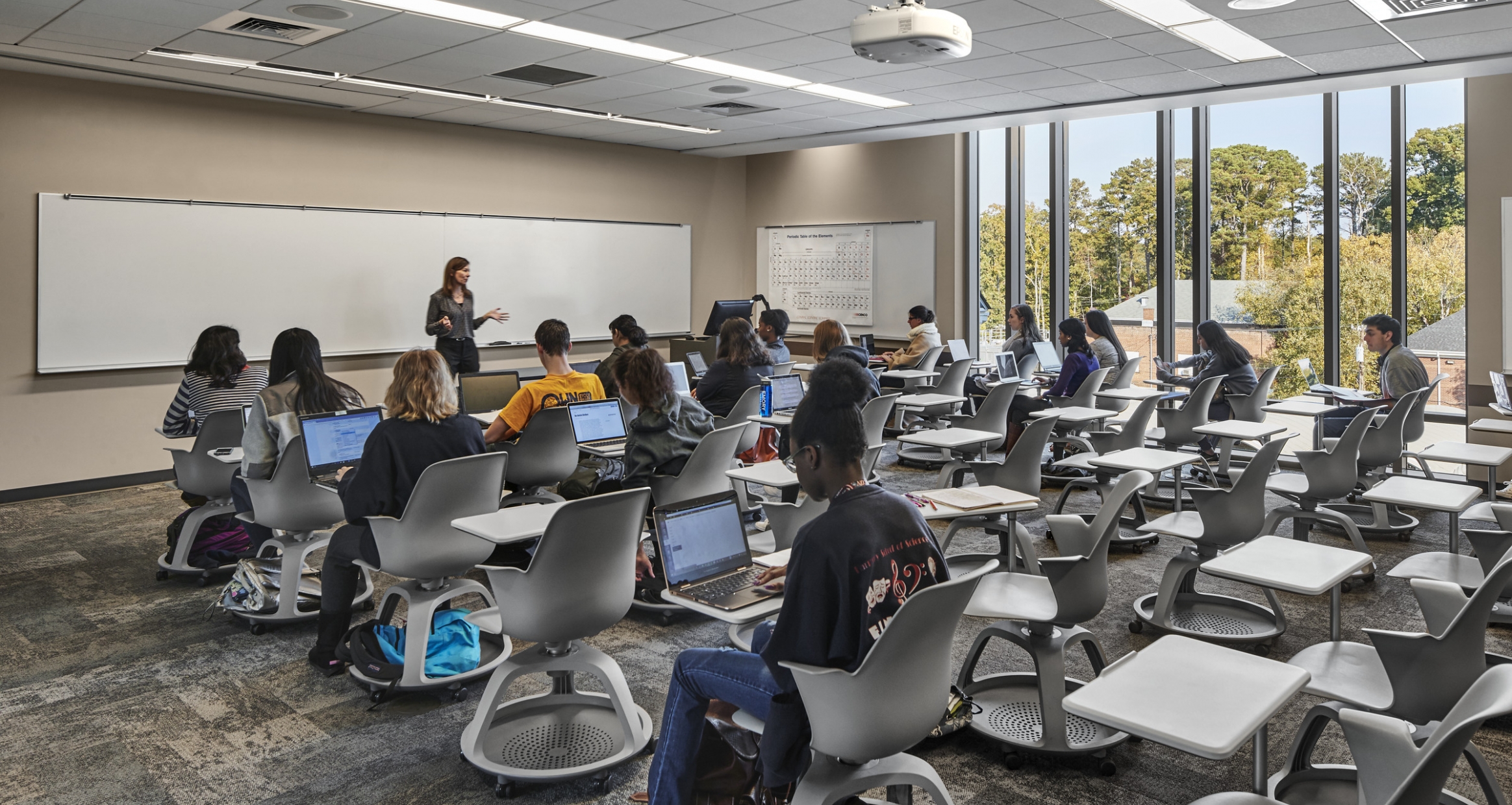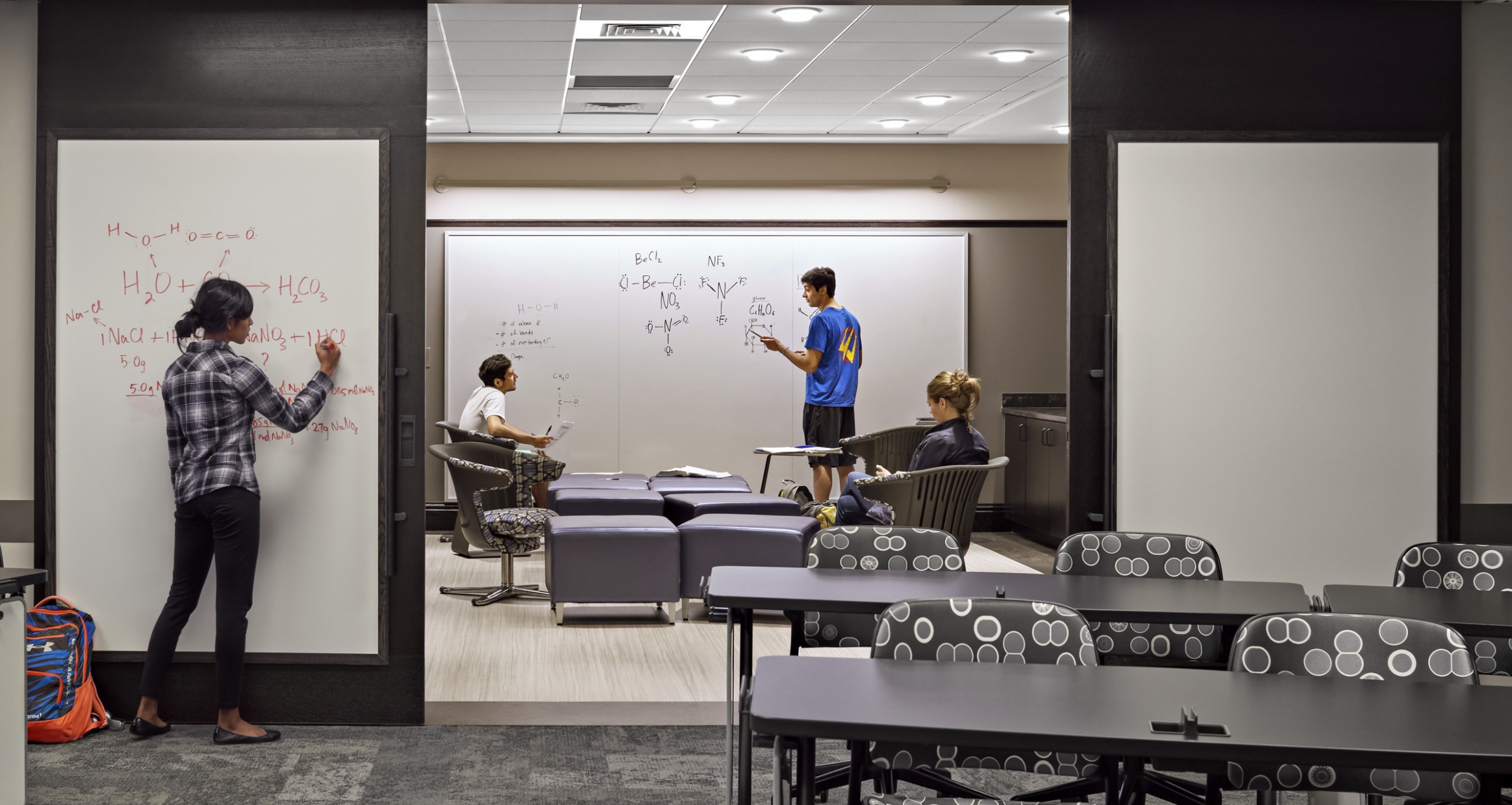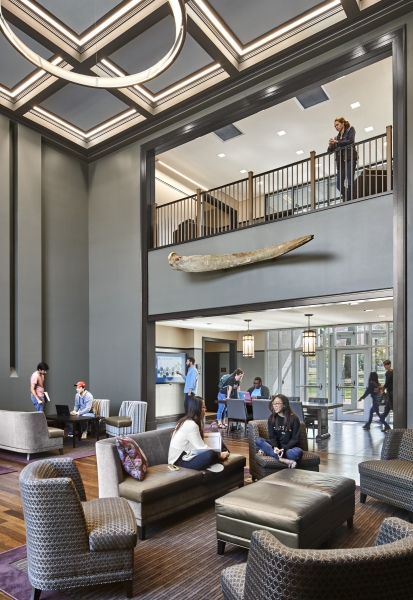 The design expresses the continuity of intellectual life across generations of students and faculty, campus and community. While the exterior of the building references the Gothic and Italianate campus vernacular, those entering are drawn into a forward-looking environment where varying scales and types of informal learning areas, in strategic proximity to faculty offices and labs, invite collaboration and inquiry.
Advancing Mission
Collaborative Space
Energy Decisions
Never was there a building more thoughtfully planned to support hands-on, inquiry-driven undergraduate science education. The building is in itself an expression of the Oxford culture.

Stephen Bowen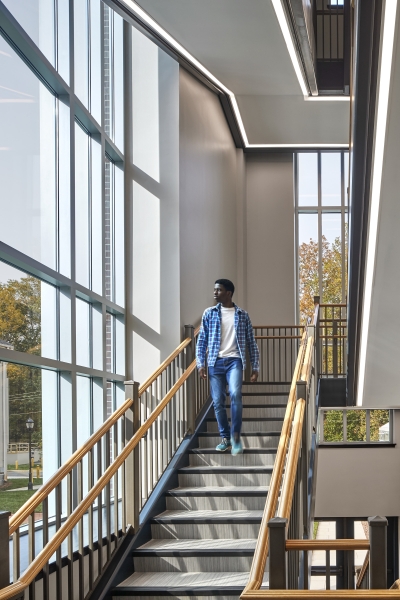 Healthy by Design
To foster wellness in this vertical community, the design promotes taking the stairs. Stairways are positioned along expansive windows to admit daylight and views, while elevators are placed off to the side. By night, dramatic linear lighting draws occupants up and down.
Well-Being
Project Tags
Further Reading