What can design do to seamlessly blend the traditional and the modern? Grinnell College's Humanities and Social Studies Center features four pavilions – two new and two renovated – joined by a three-story atrium with connecting bridges. The new structure embraces Alumni Recitation Hall, creating a central, light-filled courtyard that looks toward the future of liberal arts education while respecting the heritage of one of Grinnell's most treasured landmarks.
Gone are the days of teachers lecturing and students listening. The HSCC embraces the possibilities of a 21st-century learning experience. Students and professors begin by walking together along the atrium bridge, enjoying the morning light from the clerestory windows. Class convenes in the historic Alumni Recitation Hall, now fully integrated with modern technology.
Students will soon head to the learning laboratories for small-group breakouts where they'll use online tools to work with peers at other institutions. Between classes, they'll meet up and head to semi-private breakout spaces for project work – fostering the intellectual collisions that enrich a student's education.
A mix of the old and new, the HSSC makes possible a teaching and learning experience attuned to emerging research, technology, and collaboration, while honoring Grinnell's tradition of excellence in education.
Building Facts
3-Story Atrium
4 Pavilions
40 Classrooms
77% Energy Use Intensity Savings
145 Faculty Offices
52,000 GSF Modernization
125,000 GSF New Construction
177,000 GSF of Education Excellence
Explore the Center in 360°
Exceeding the AIA 2030 Challenge
At 77% Energy Use Intensity savings compared to the AIA 2030 Baseline, the building outperforms the AIA 2030 challenge.
Local Focus, Global Impact
At 77% EUI savings compared to the AIA 2030 Baseline, the building outperforms the AIA 2030 challenge. A series of whole building energy modeling charrettes including comparative massing analysis and life cycle costing exercises performed during schematic design phases allowed stakeholders to find a balance between energy usage, daylight, aesthetics and other functional needs.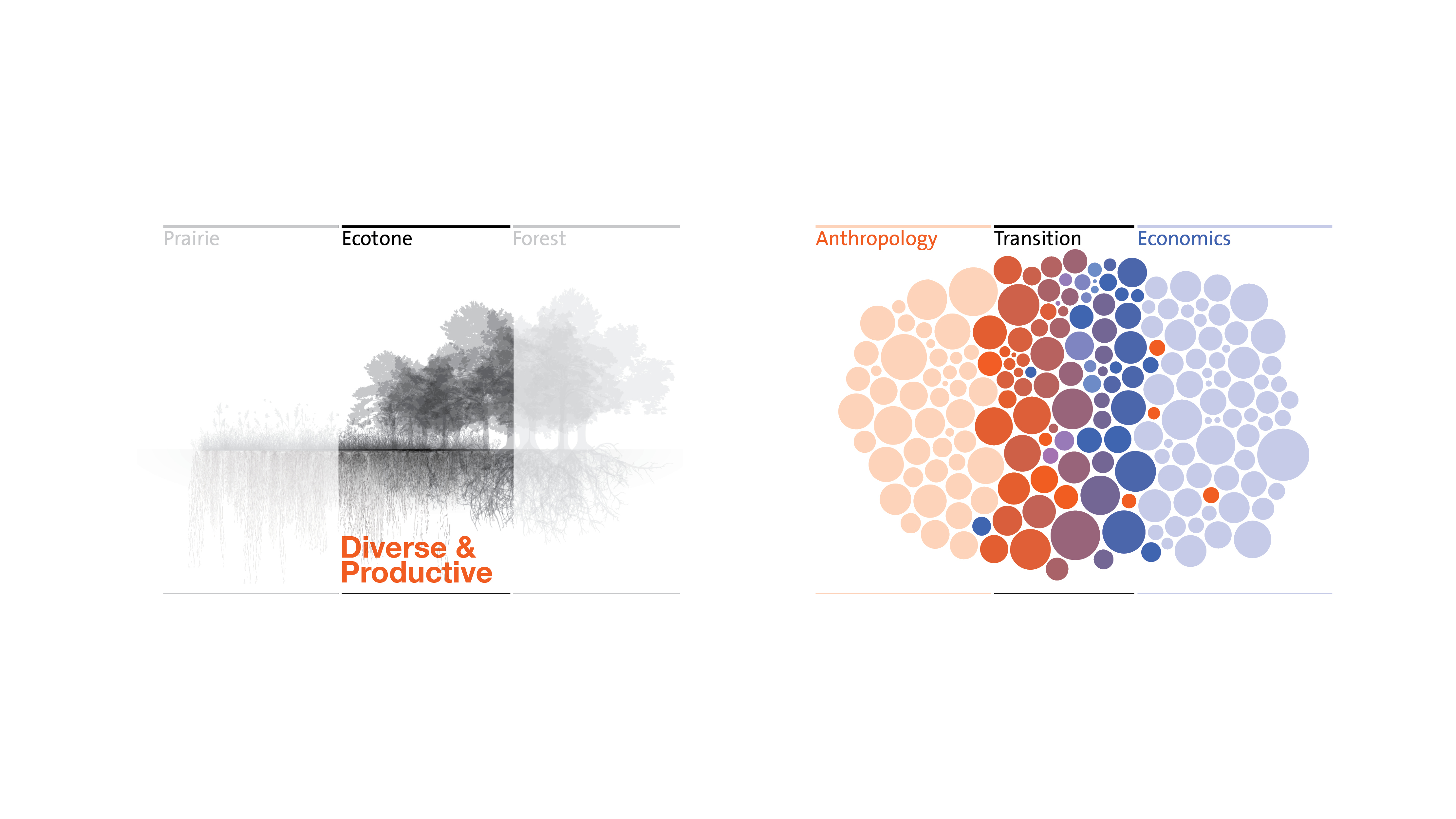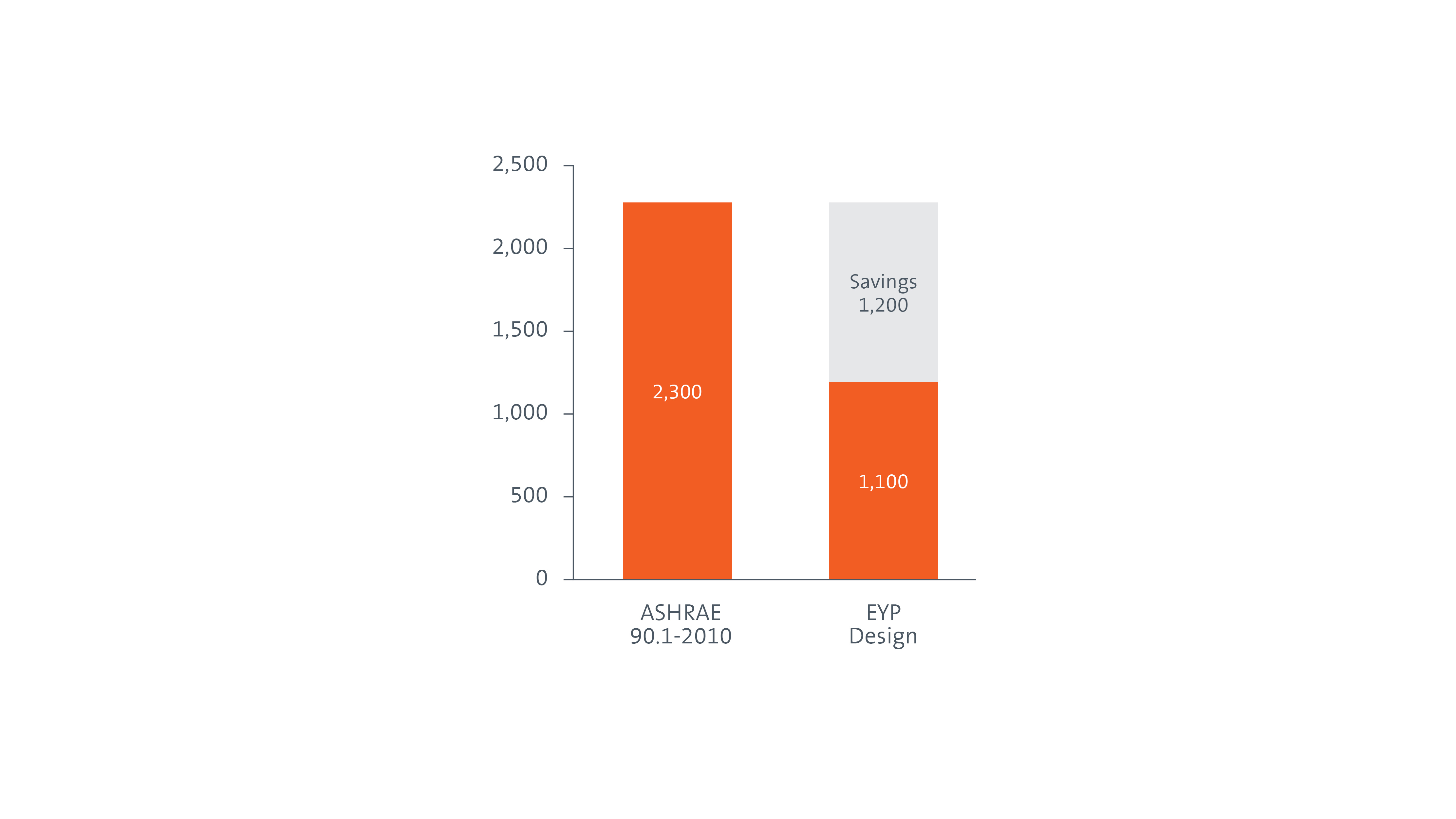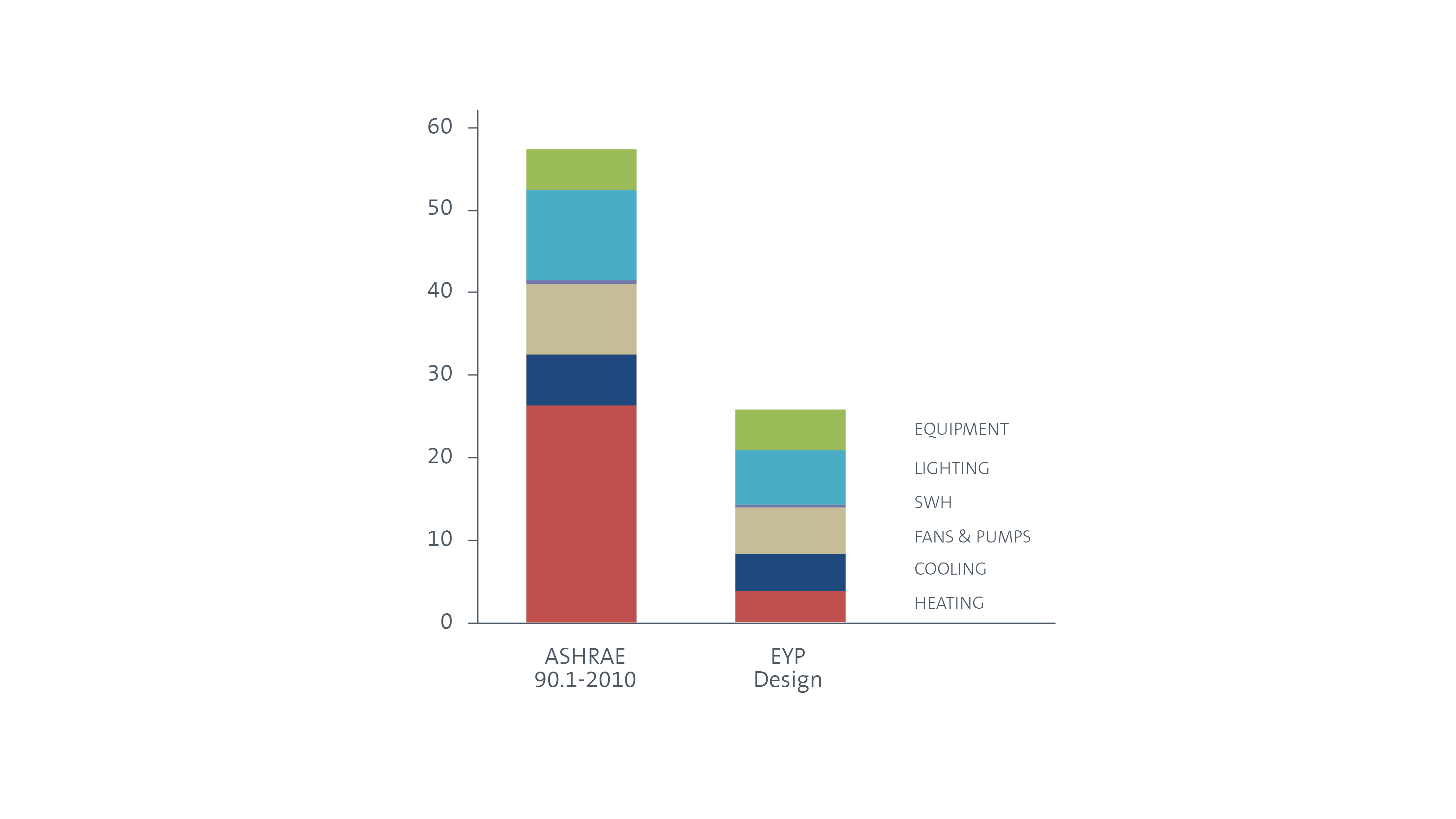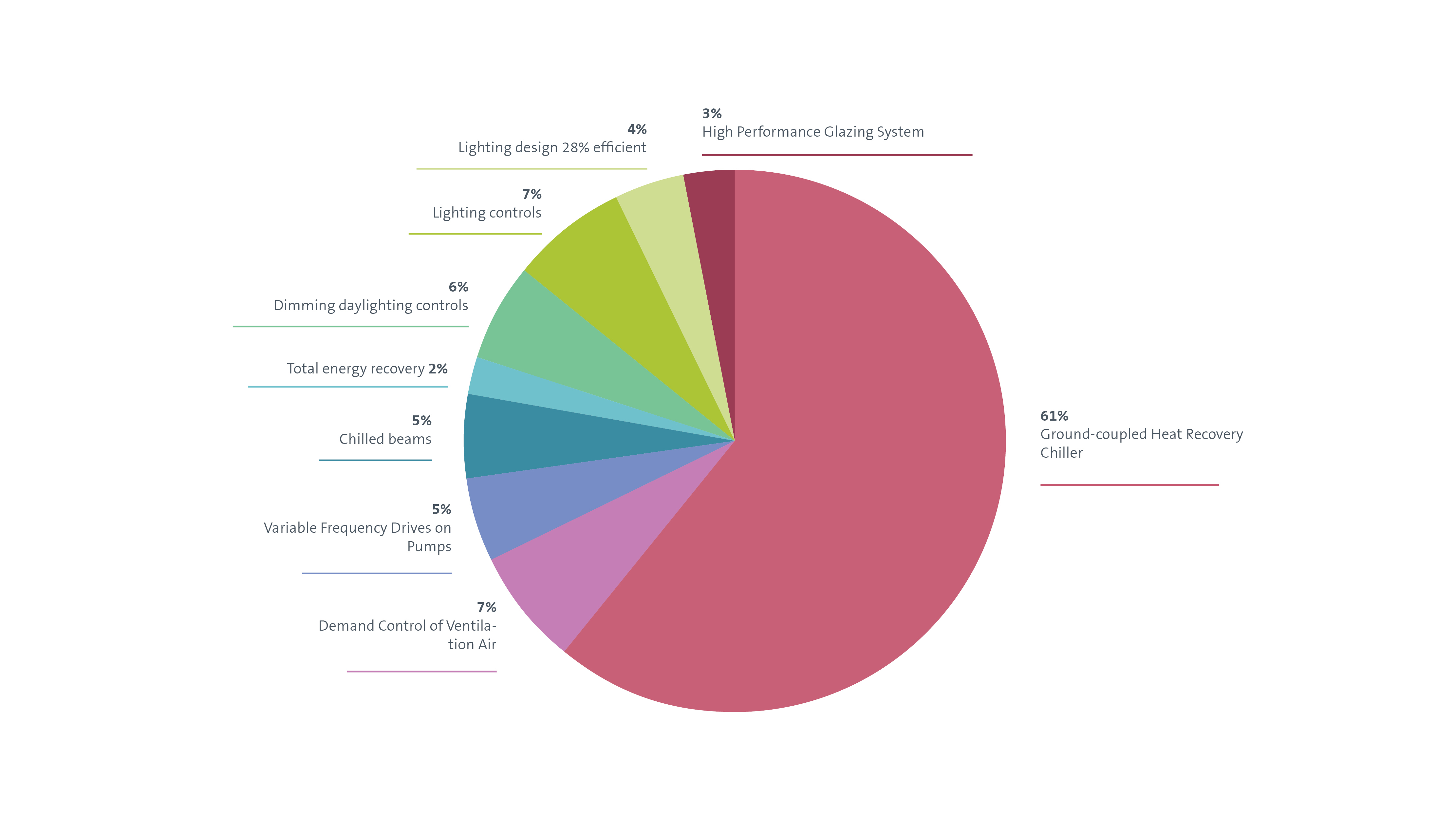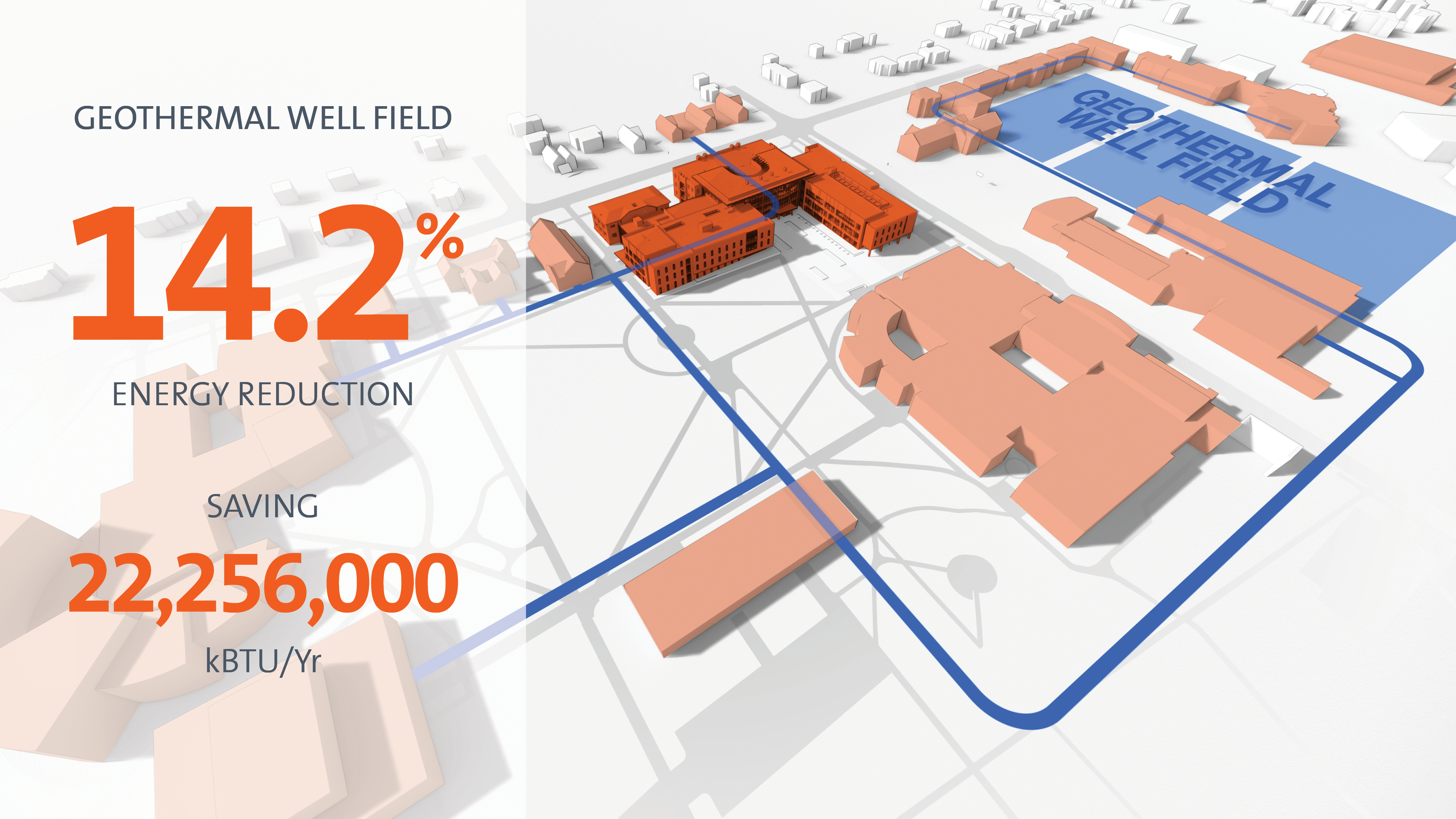 The classrooms look like a perfect learning environment with plenty of natural light. I am very excited to have class here and to spend lots of time exploring and finding new study nooks.

Kaylin Kuhn