The centerpiece of the $300 million project is a all-private-rooms patient care pavilion offering an innovative model of nursing care, as well as a new emergency department and trauma center. The department has the capacity to annually treat more than 100,000 patients. The state-of-the-art diagnostic and treatment building also offers the latest in diagnostic technology and surgical suites, as well as a 12-bed cardiac care unit.
Extensive renovations were completed throughout existing buildings and the central utility plant was designed to support the master facility future plans. Site improvements include a new loop road; site development to organize vehicular traffic; and parking garage.
Building Facts
433,400 GSF
144 beds
975-car garage

LEED Gold certified
Transforming Care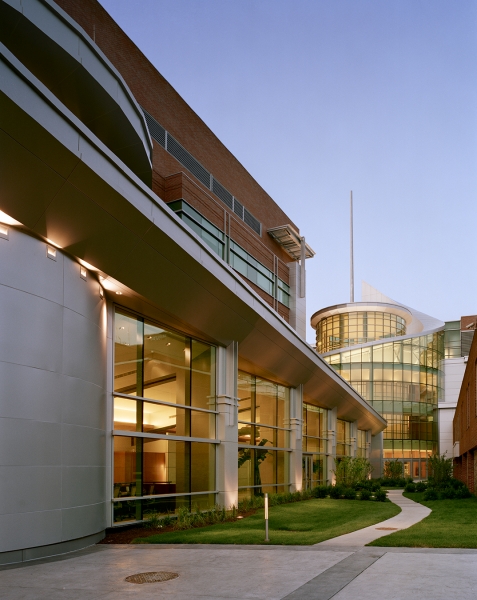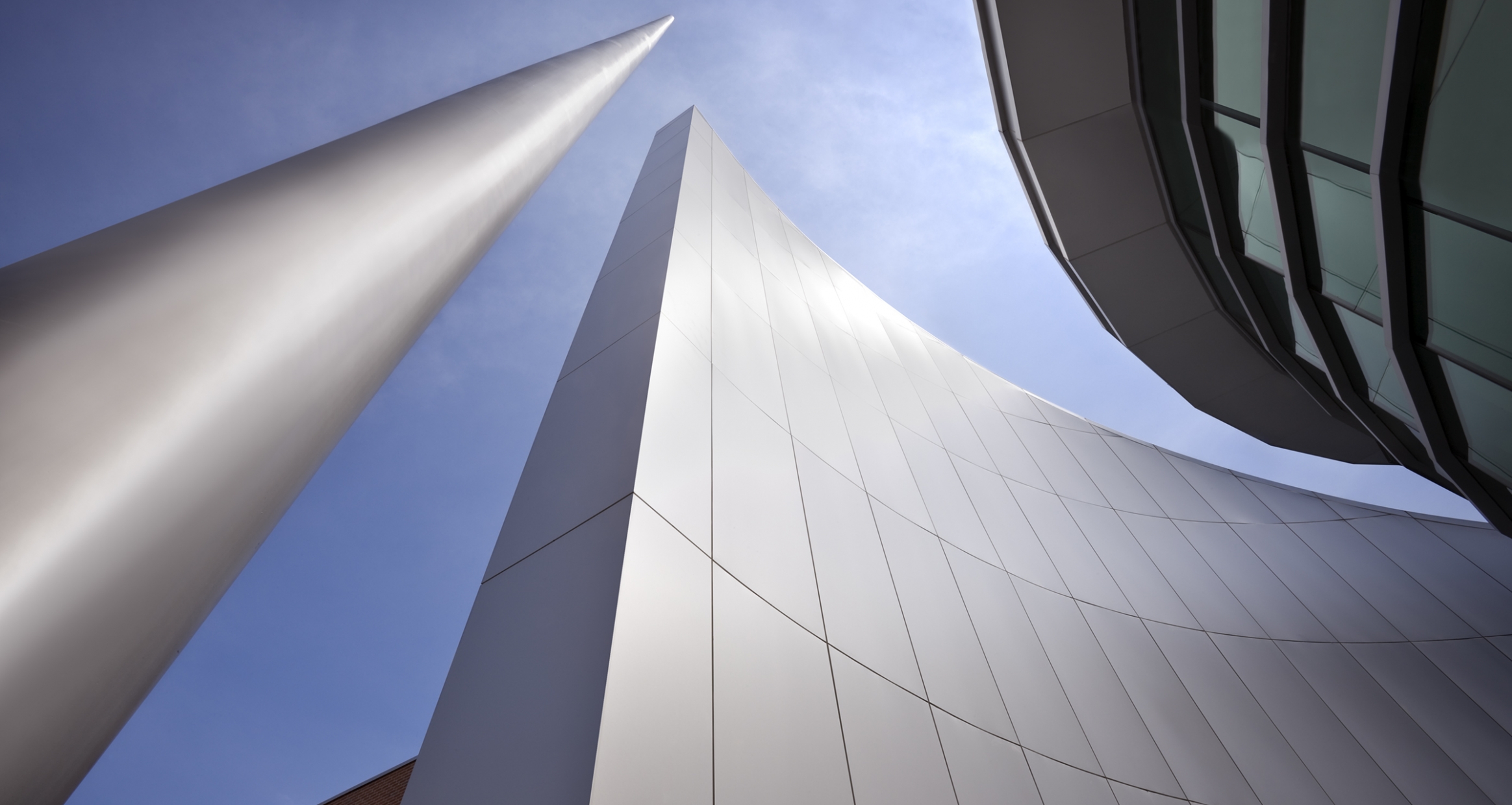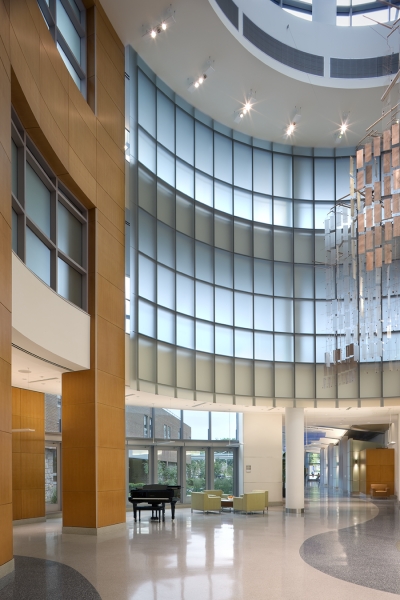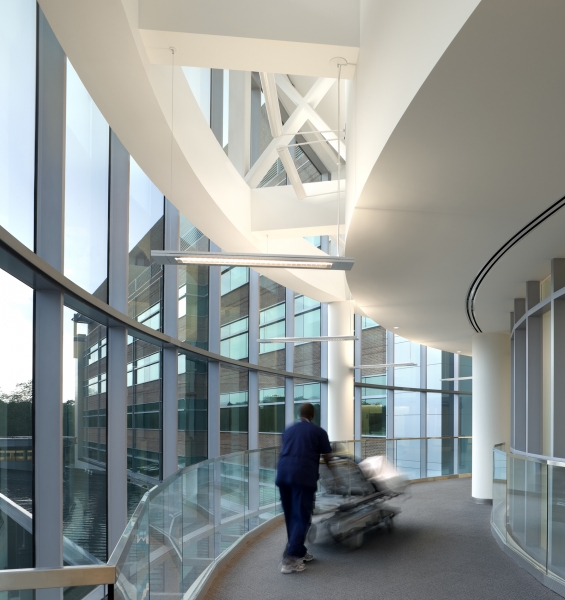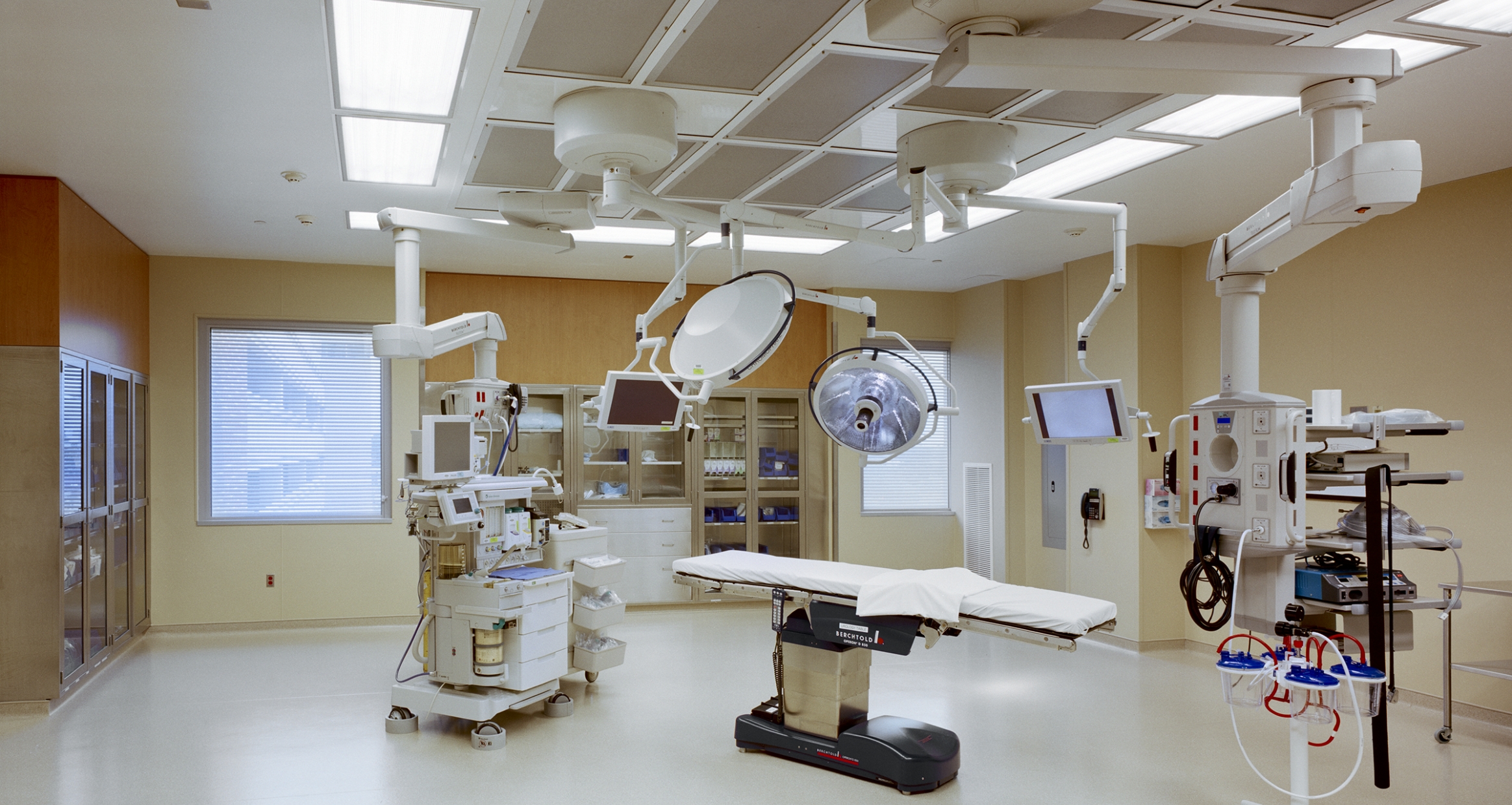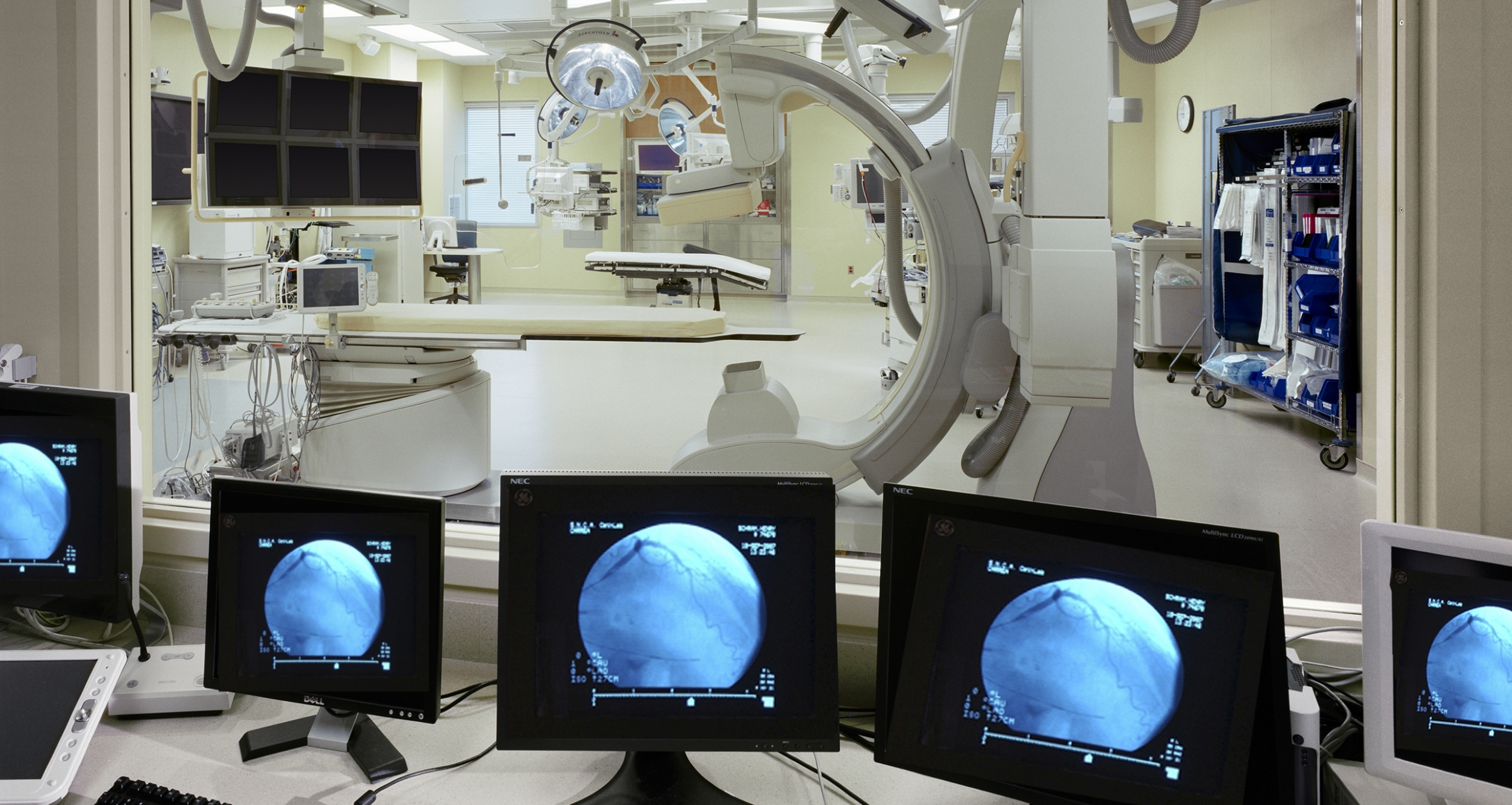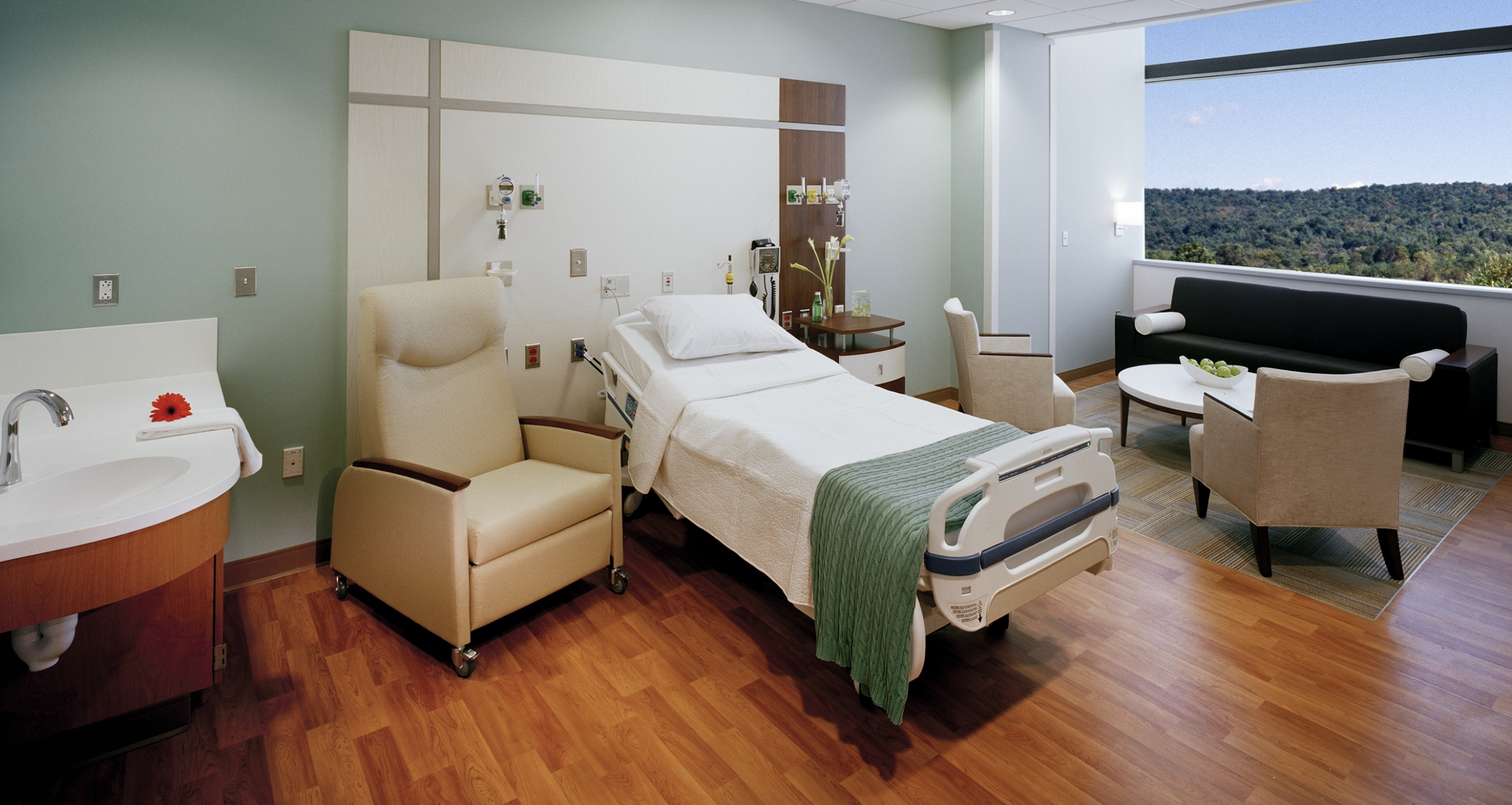 Organized around the patient experience, the new design dramatically expands the hospital's capacity and capability, and has resulted in increased patient satisfaction. Public spaces including multi-story concourses and healing gardens provide positive distractions, promote social support, and offer patients, families, and staff experiences from education and art and access to nature.
Well-Being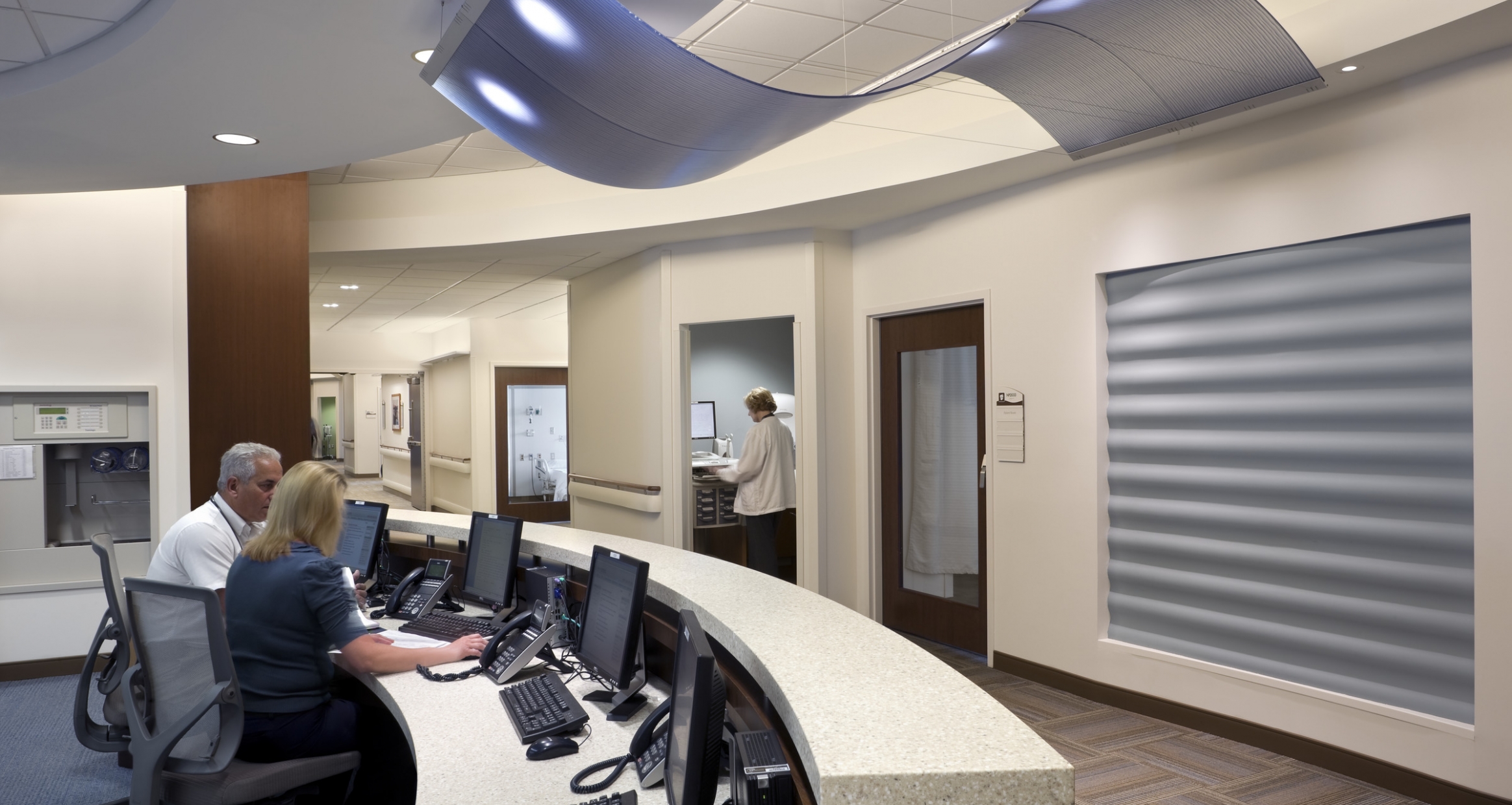 Evidence-based Design
We collaborated with both administration and key healthcare staff to reorganize the entire hospital around enhancing the patient experience. Since caring for the caregiver helps realize safe and responsive service, our design approach considered the perspective of the nursing staff, as well as the patient.
The concepts we advanced were informed by  findings from our longstanding research program and the Center for Health Design's Pebble Project, with which the hospital partners. The plan organizes 36-bed floors into three nursing neighborhoods of twelve beds to provide the greatest flexibility for staffing based on census and acuity of patients. Nursing stations are hybrids of a central station in combination with four decentralized work areas outside patient rooms for charting, consultation, and discussion. Post-occupancy, hospital institutional data indicated that patient satisfaction increased substantially, and the degree of practitioner involvement in the design process correlated with the highest ranking of scores relative to the workplace environment. 
Research