We partnered with the client on a facility master plan to guide campus development through 2020. A three-story addition has enabled the Medical Center to relocate and significantly expand its emergency department, while adding shelled space for future diagnostic programs and a total of 108 new private patient rooms. The project adopts innovations from our design for Jersey Shore University Medical Center – for example, adding shared spaces to each inpatient "neighborhood" enables nurses to more efficiently manage patient care.
Contemporary Aesthetic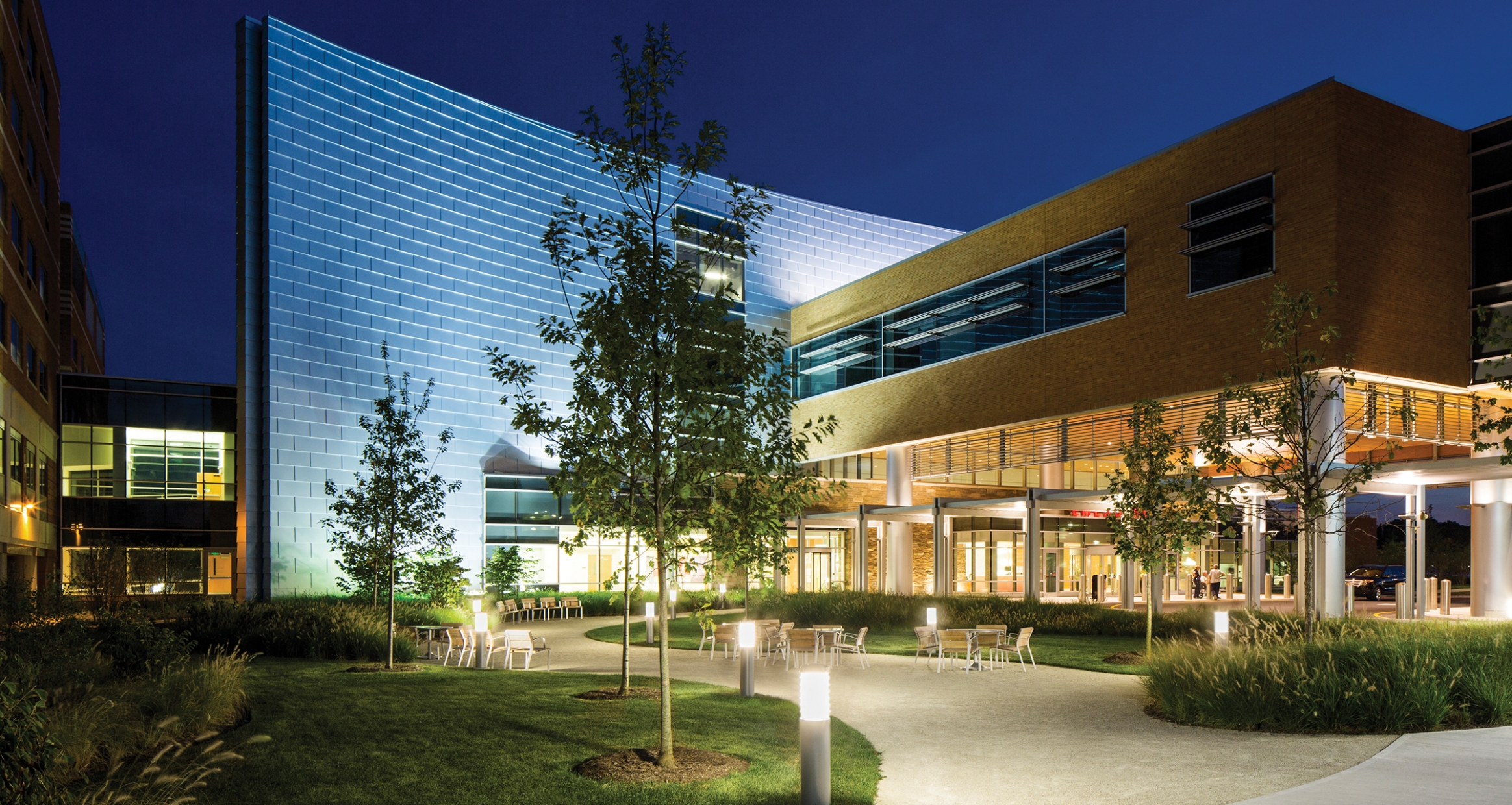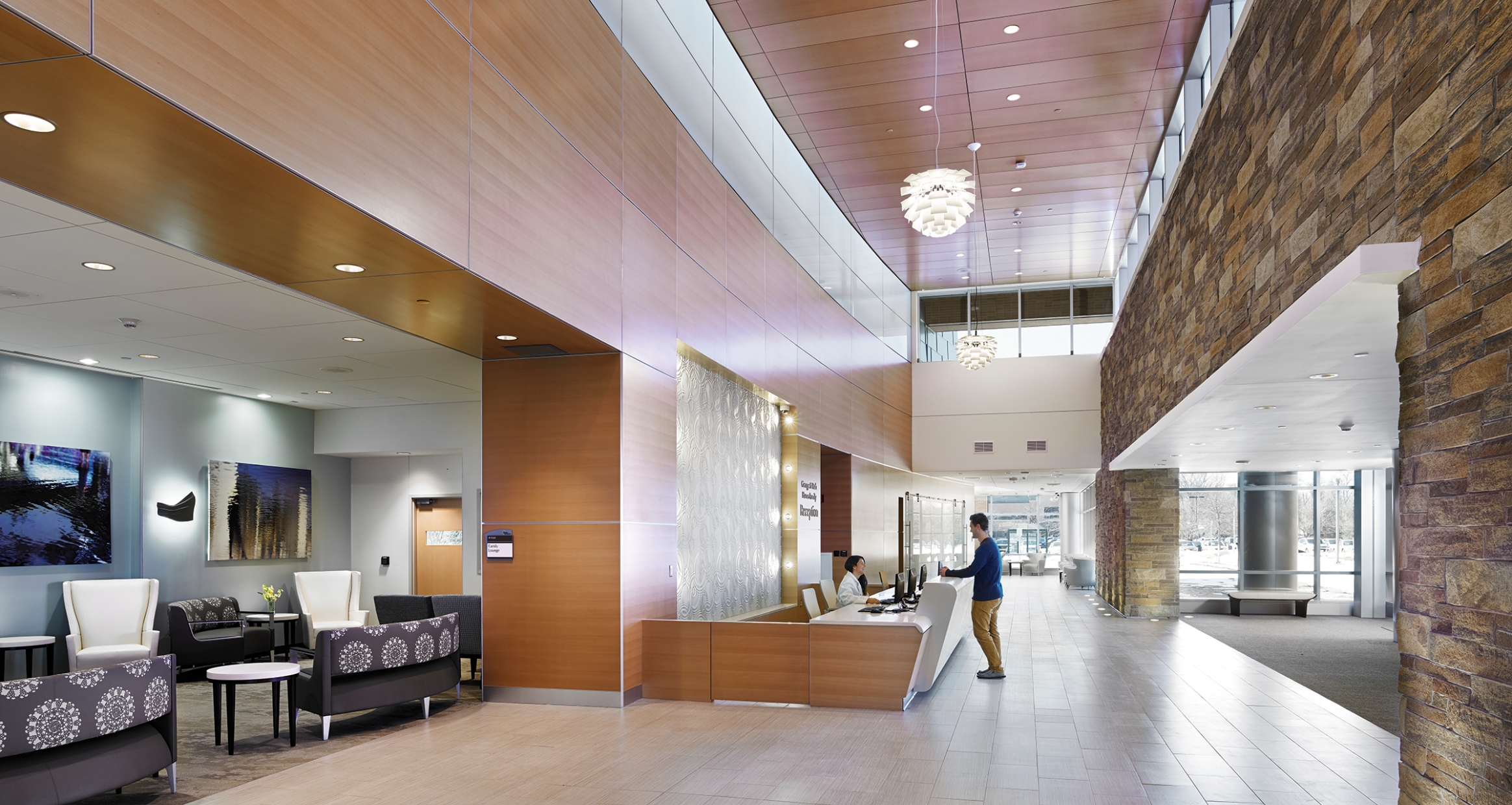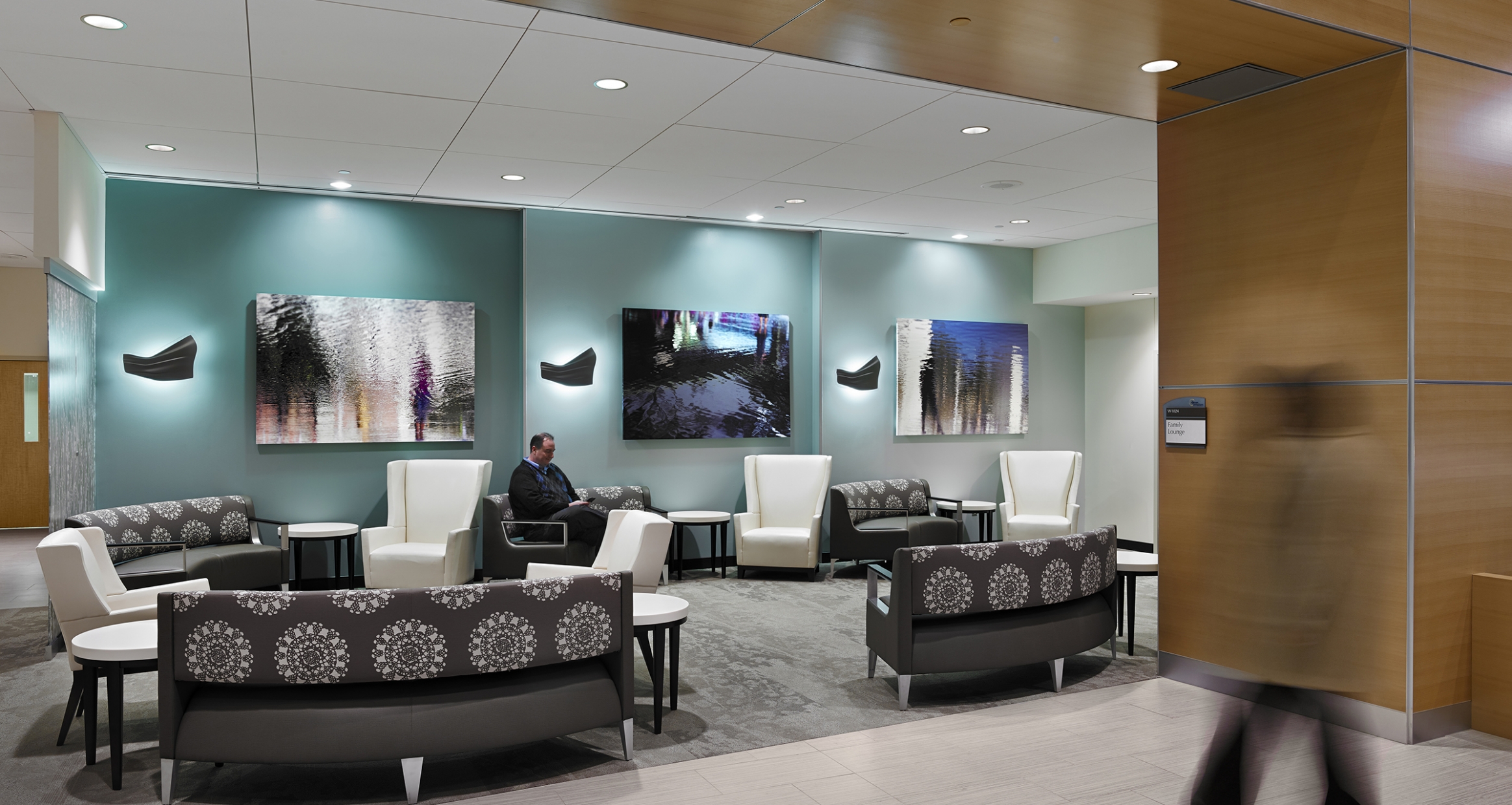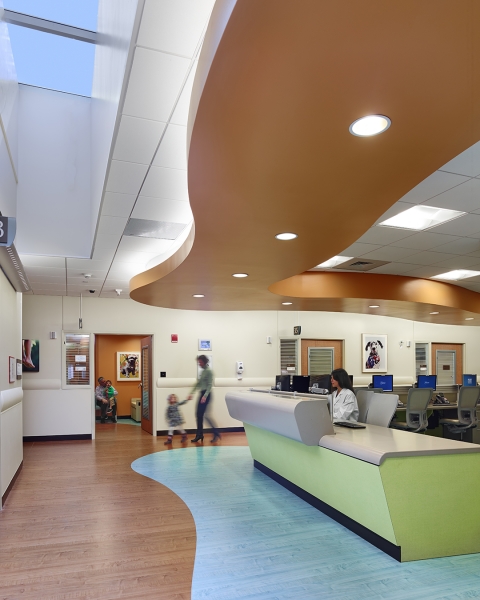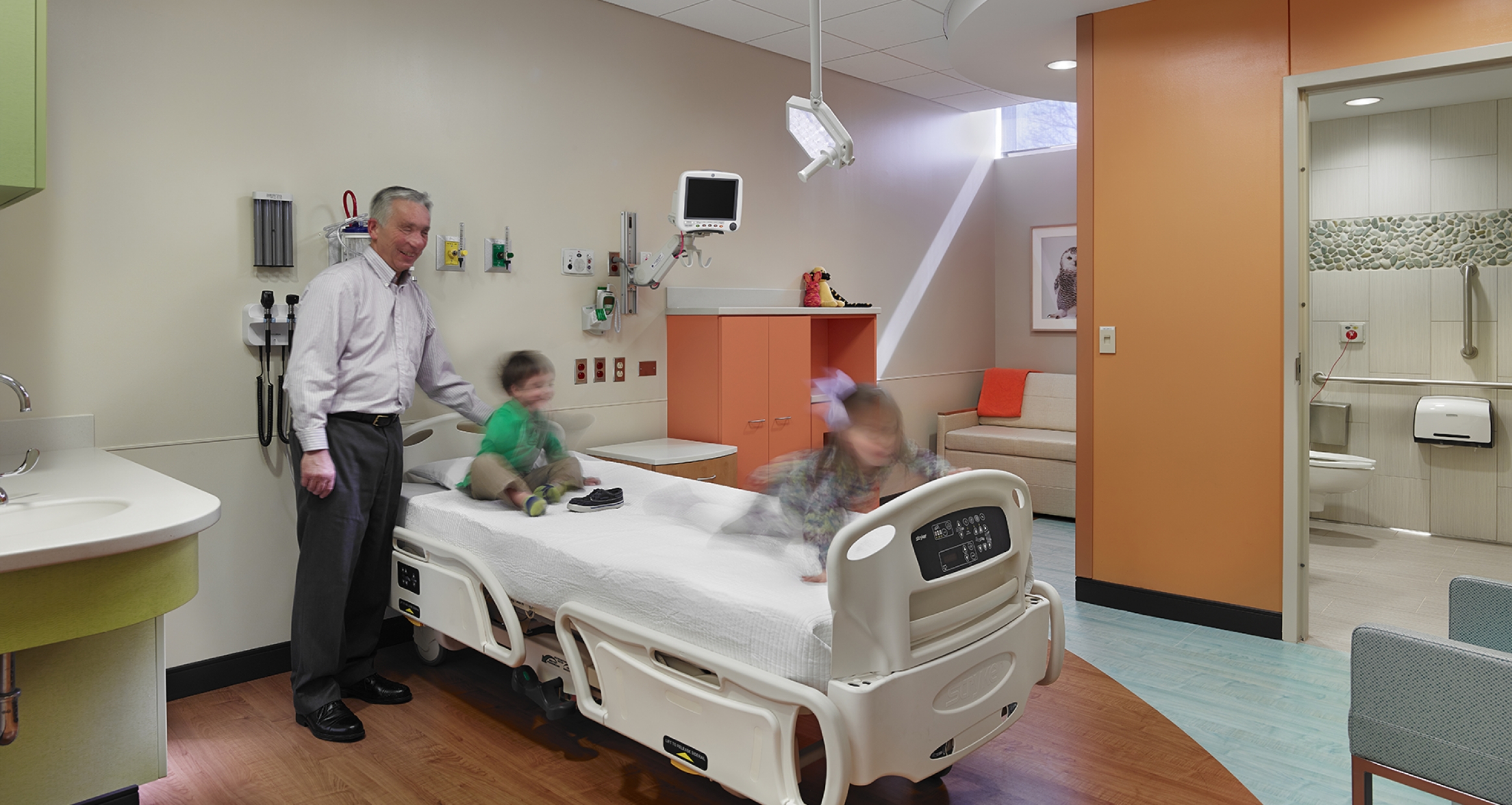 The three-story building features shelled space for patient rooms that has been designed to expand vertically to accommodate an additional three floors. This has created a new entry identity for the healthcare campus. A wing sail serves a wayfinding beacon at night with a light that can change colors.
Well-Being