The final phase of an $82M expansion transforms the acute-care experience for patients undergoing elective surgeries, while enhancing the workplace for medical staff. The innovative unit occupies the third level above the Hirair and Anna Hovnanian Emergency Care Center. The program organizes 36 private rooms into three 12-bed neighborhoods. Spacious rooms and waiting areas  filled with color, art, and natural light create a hotel-like ambience that helps reduce stress and promote healing. Curving hallways and nursing stations are designed to mitigate typical hospital noise.
Building Facts
35,000 GSF  
36 private rooms
Operating rooms
Staff support space
Orthopedics
Research-based Design Innovation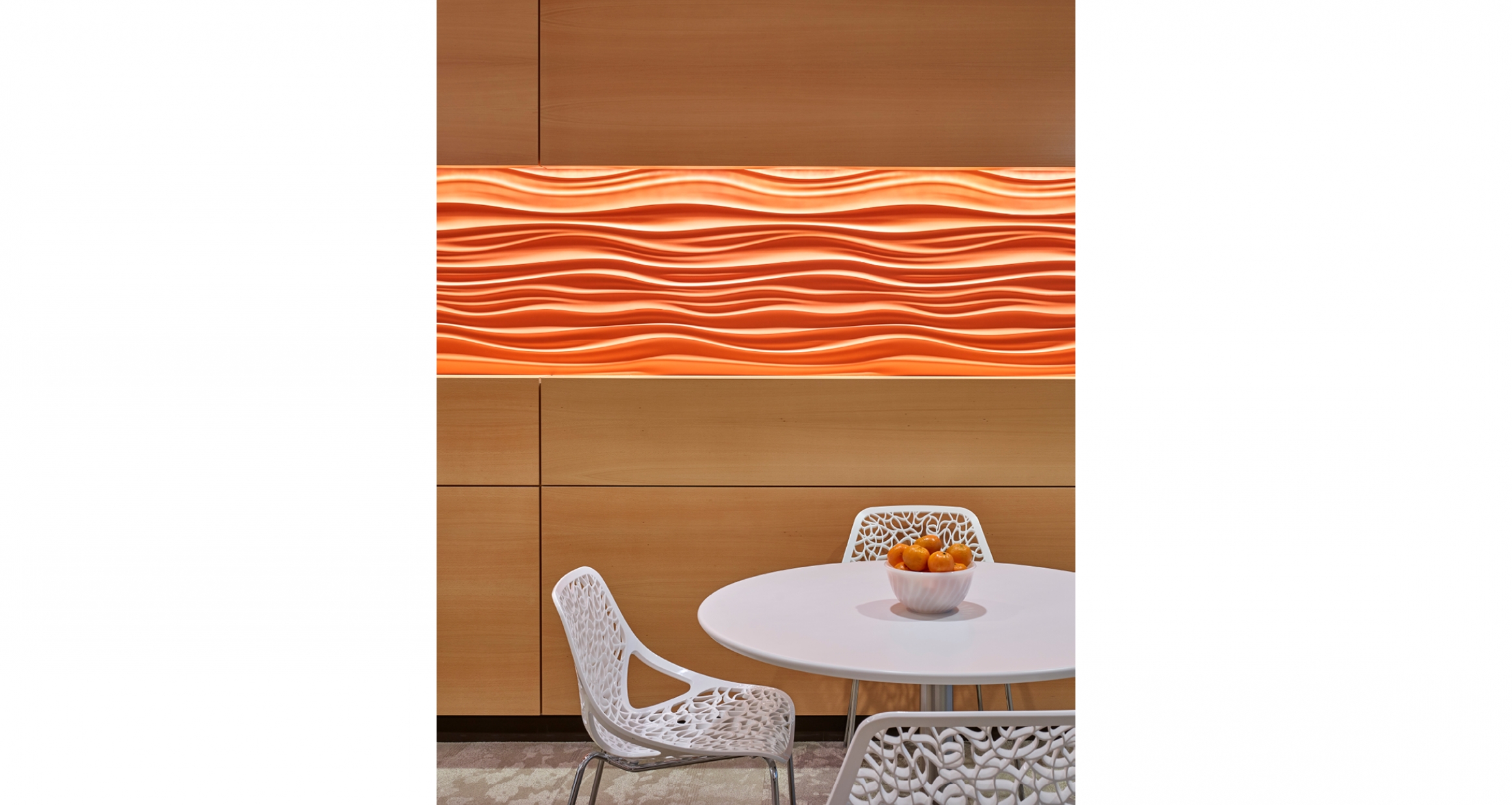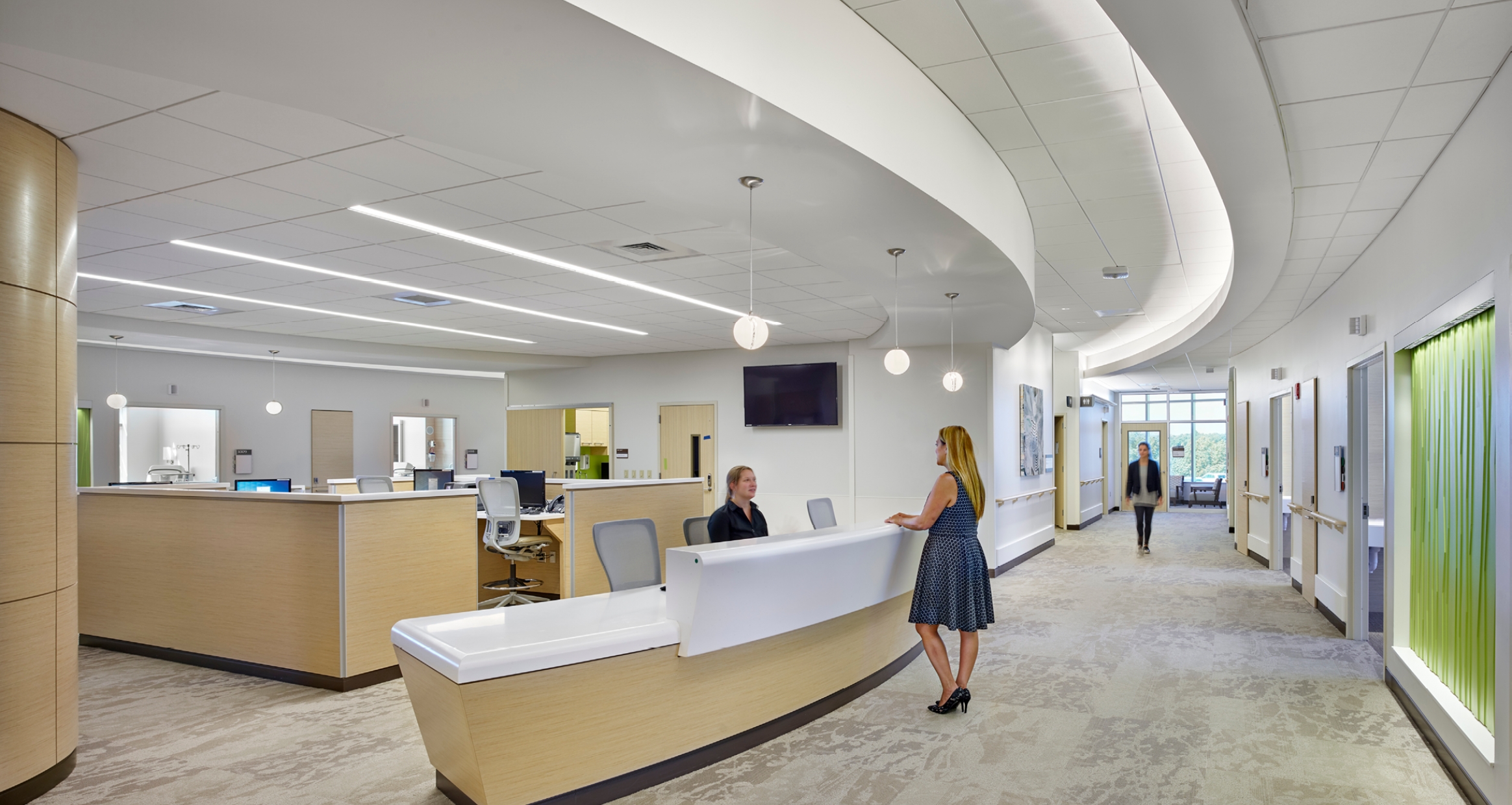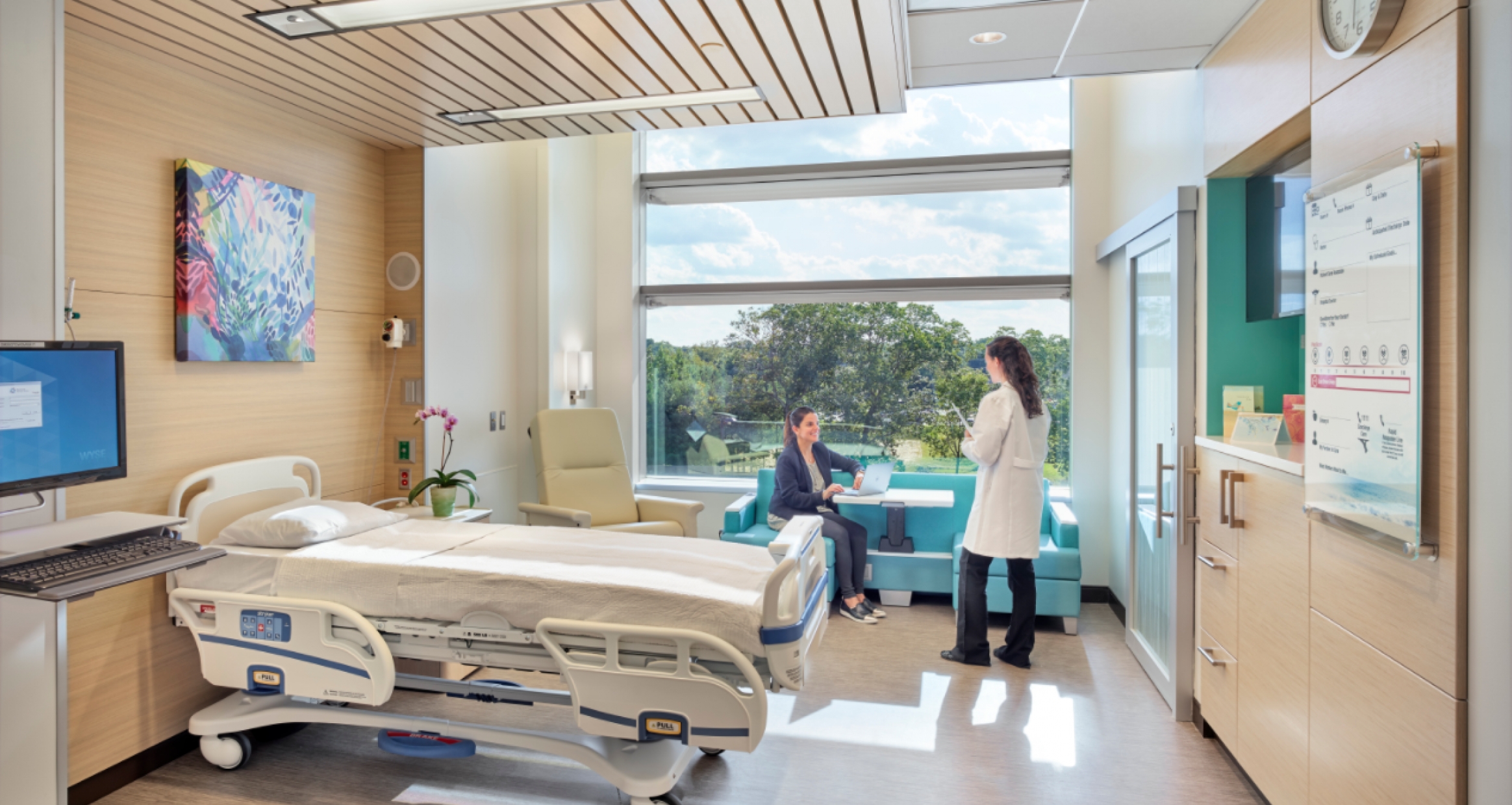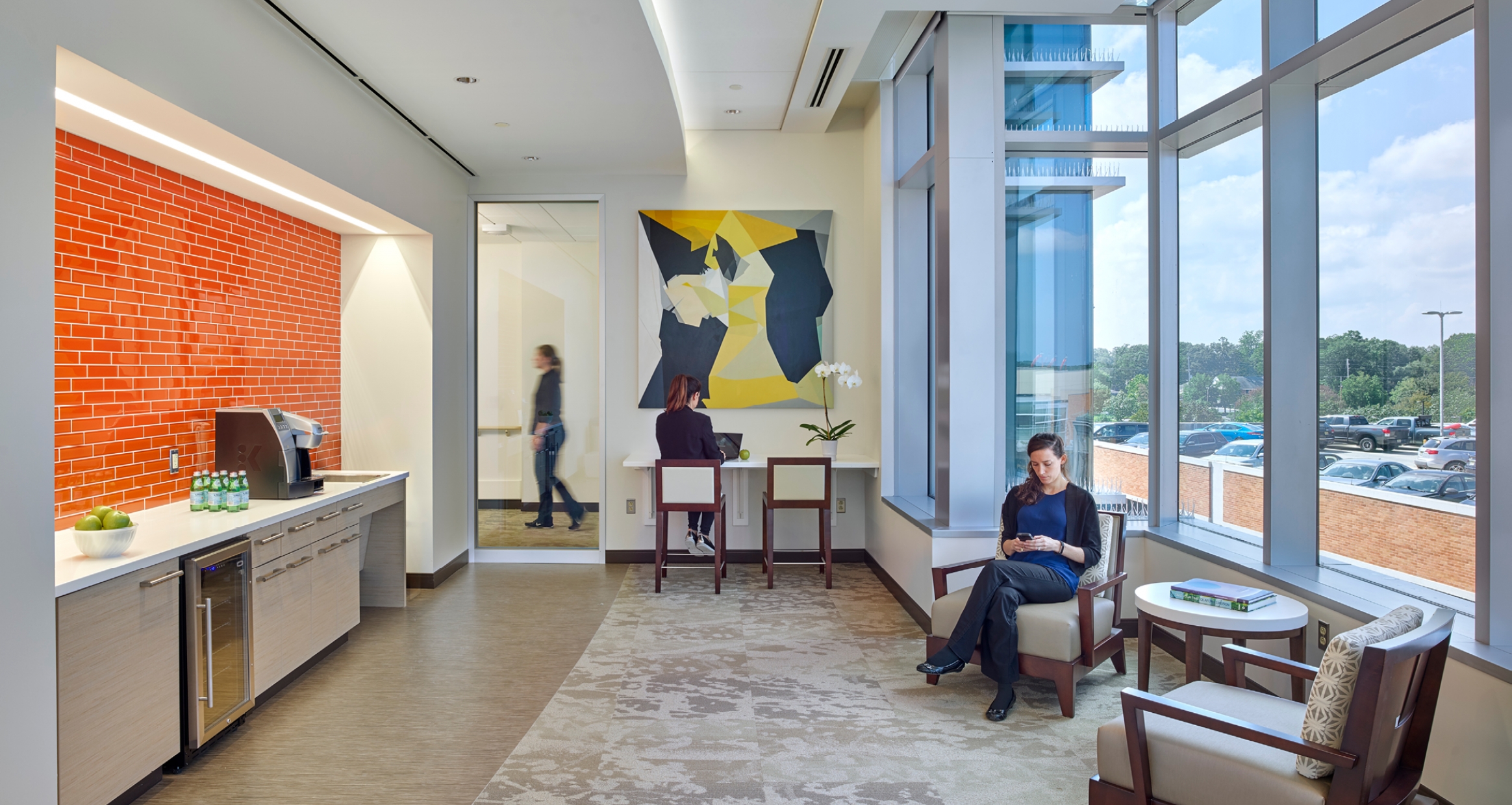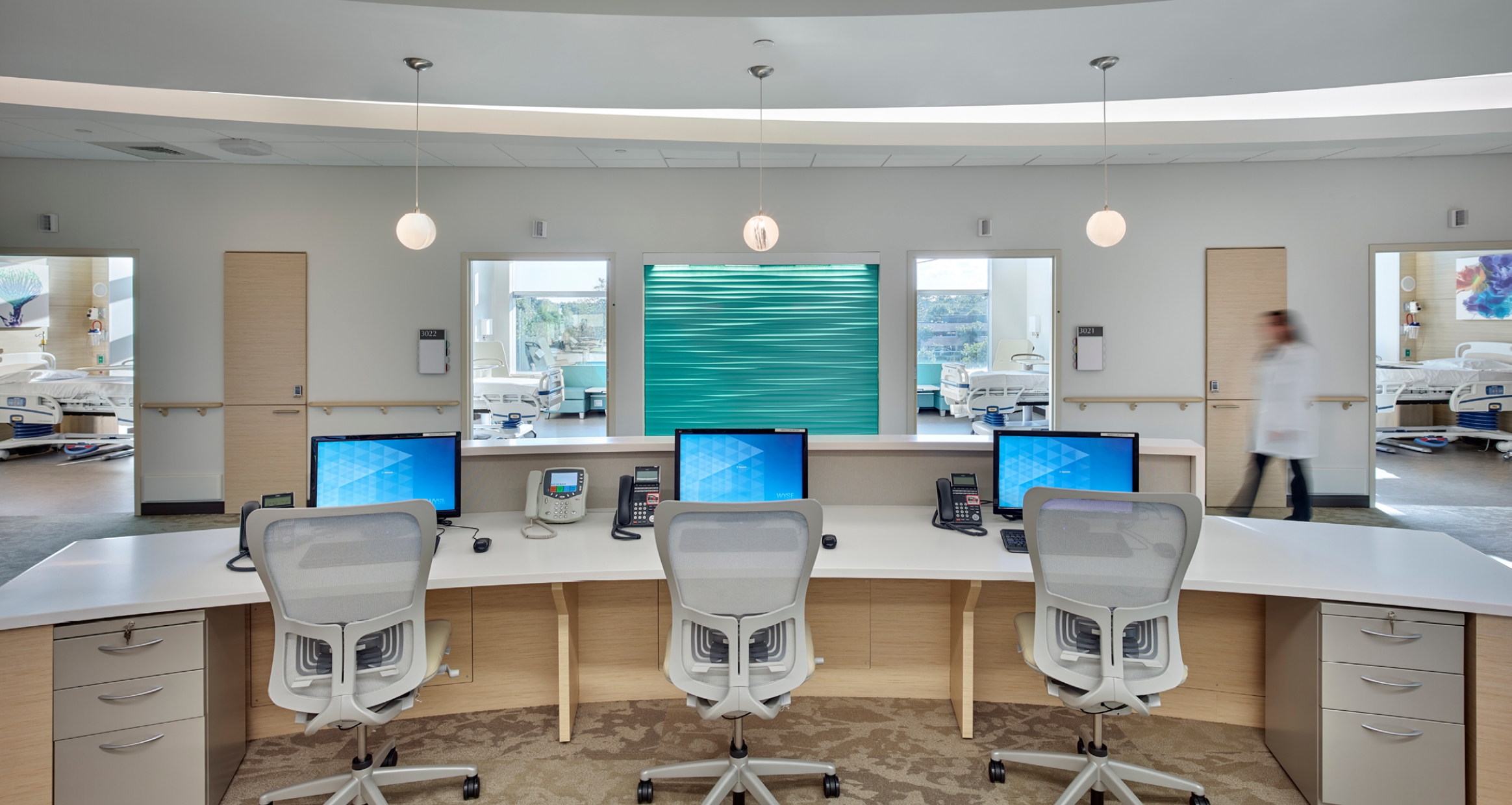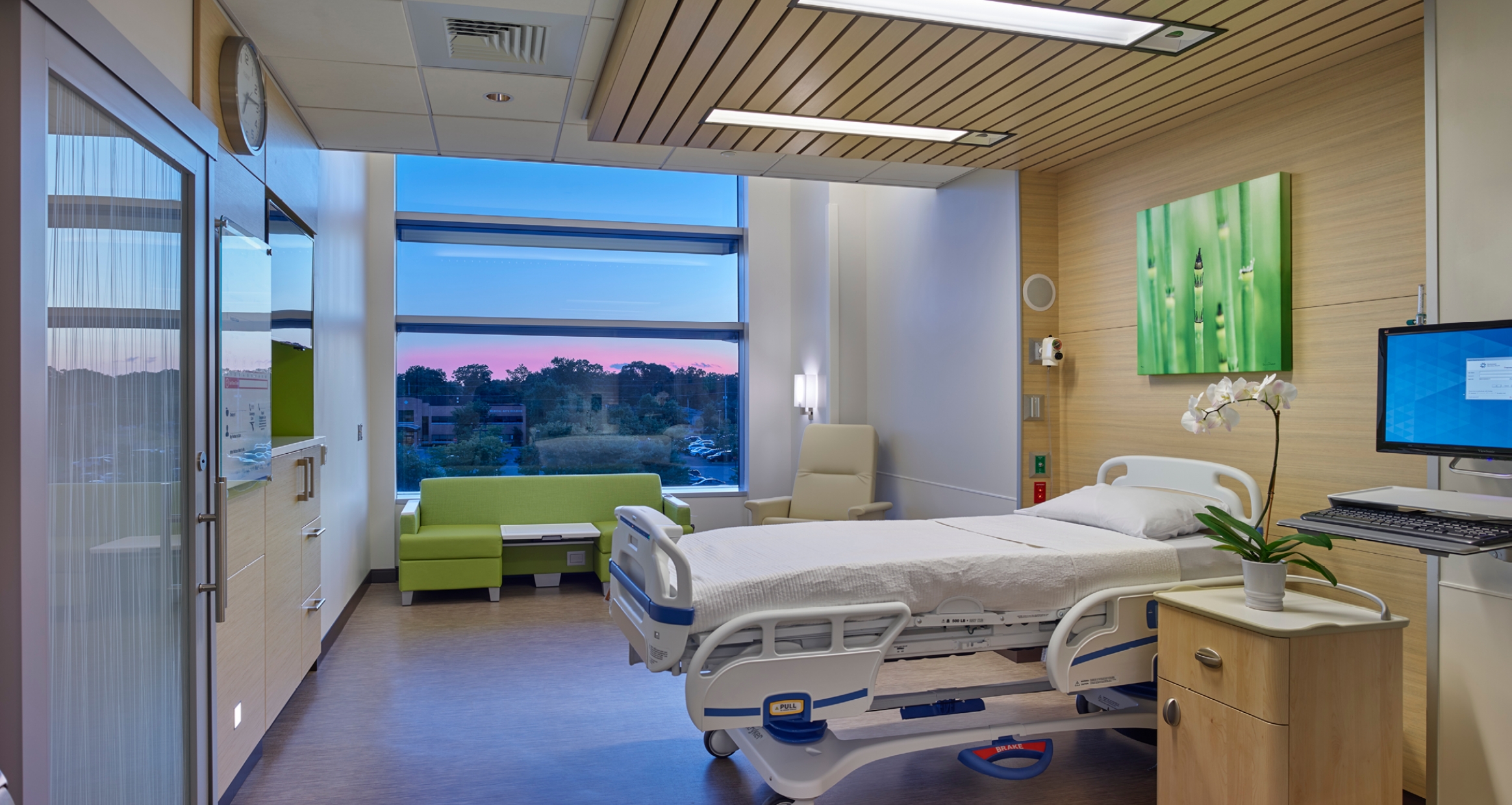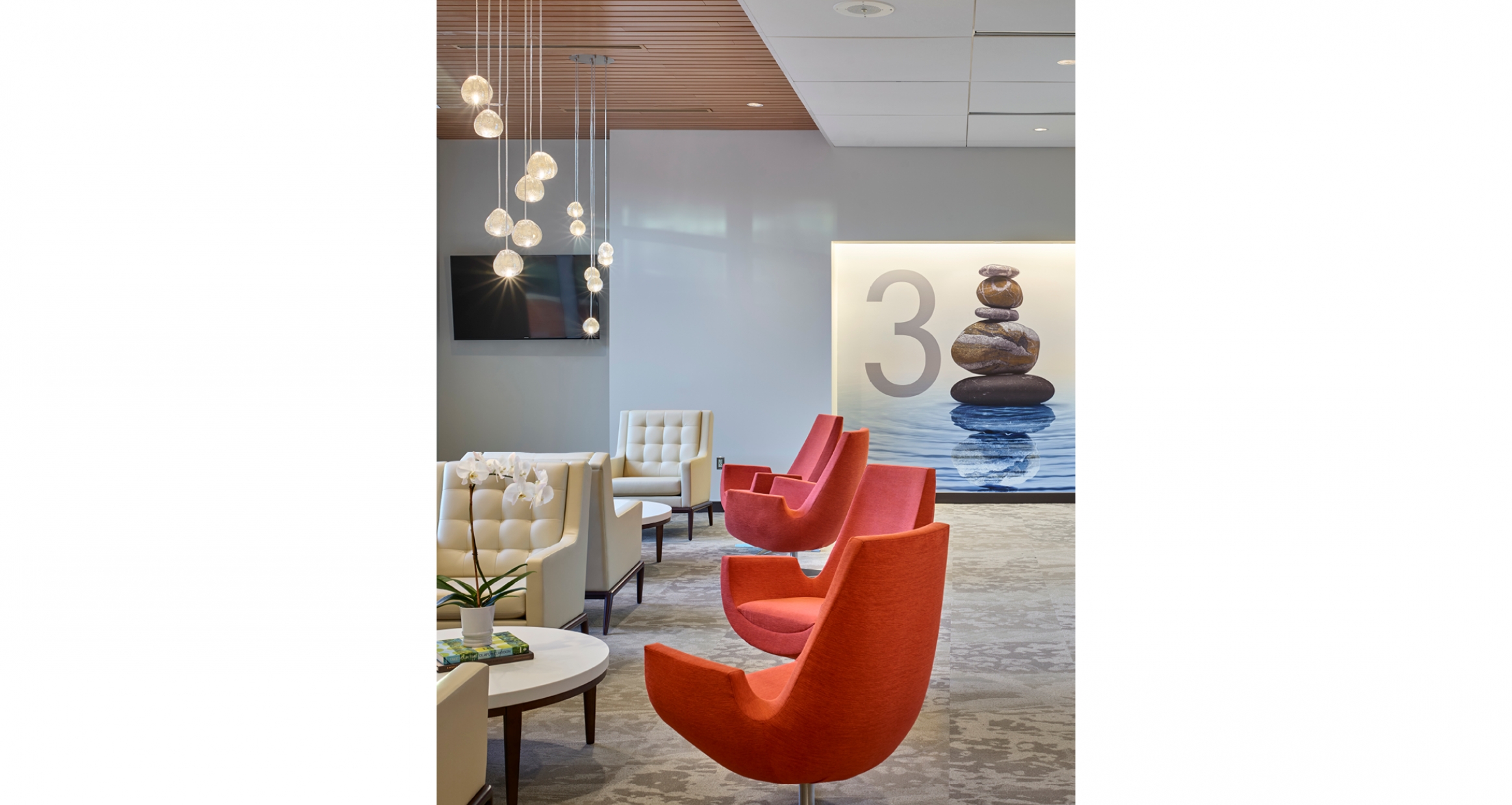 The design of the patient floor is a next-generation innovation evolved and enhanced by incorporating information from post-occupancy evaluations of the bed floors at OMC's sister hospital, Jersey Shore University Medical Center (JSUMC). The fit-out complements the expansion of the Emergency Department and construction of the new Cancer Care Center, solidifying OMC's reputation for excellence in healthcare delivery.
We invested [in] a world-class, patient-centric medical-surgical suite that integrates innovative designs, optimal workflow and state-of-the-art technology to transform the patient experience.

Dean Q. Lin, MHA, MBA, FACE, FCPP