An innovative envelope system is the most visible of several integrated design strategies for improving the energy performance of the existing building. 
The first layer of the dual-skin façade is the enhanced existing building skin, its concrete panels upgraded by the application of a new composite metal skin. This improves the aesthetic while also providing a performative protective layer that mitigates the transmission of solar heat gain into the concrete on the south side. Existing glass is replaced with new high-VLT low-SHG coefficient.
The second skin is a new, steel-framed glass veil – its facets refracting sunlight – that wraps the entire building. 
Features:
Feature 1:

The proposed rooftop atrium addition houses the passive solar chimney technology, driven by the veil and high-efficiency windows.

Feature 2:

The dual-skin façade – the upgraded existing skin wrapped in a new performative veil – responds to climatic conditions in relation to building orientation.

Feature 3:

The design replaces one out of every four Mo-Sai panels with new high-efficiency, titanium-clad windows.
Crystal Veil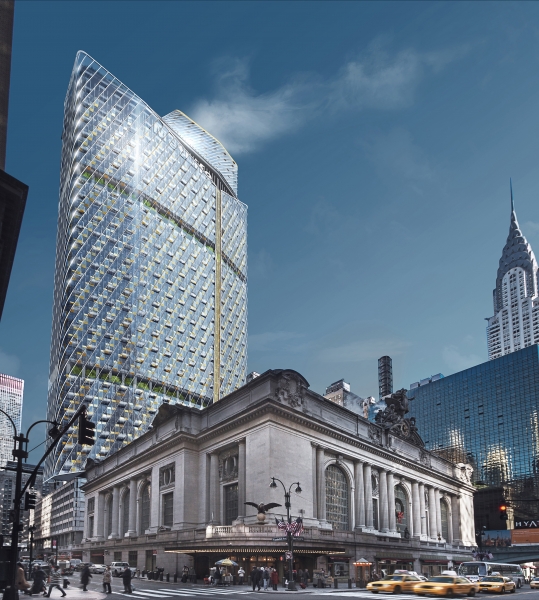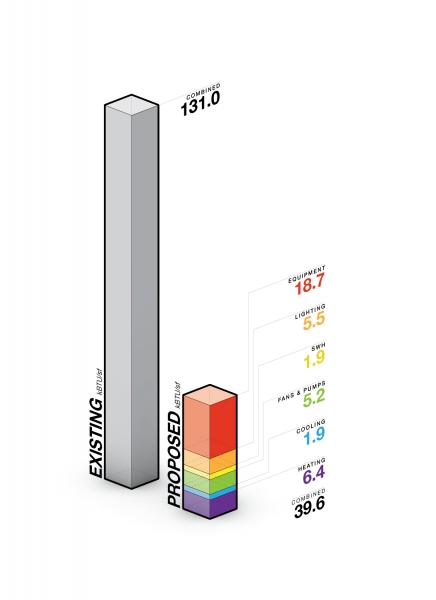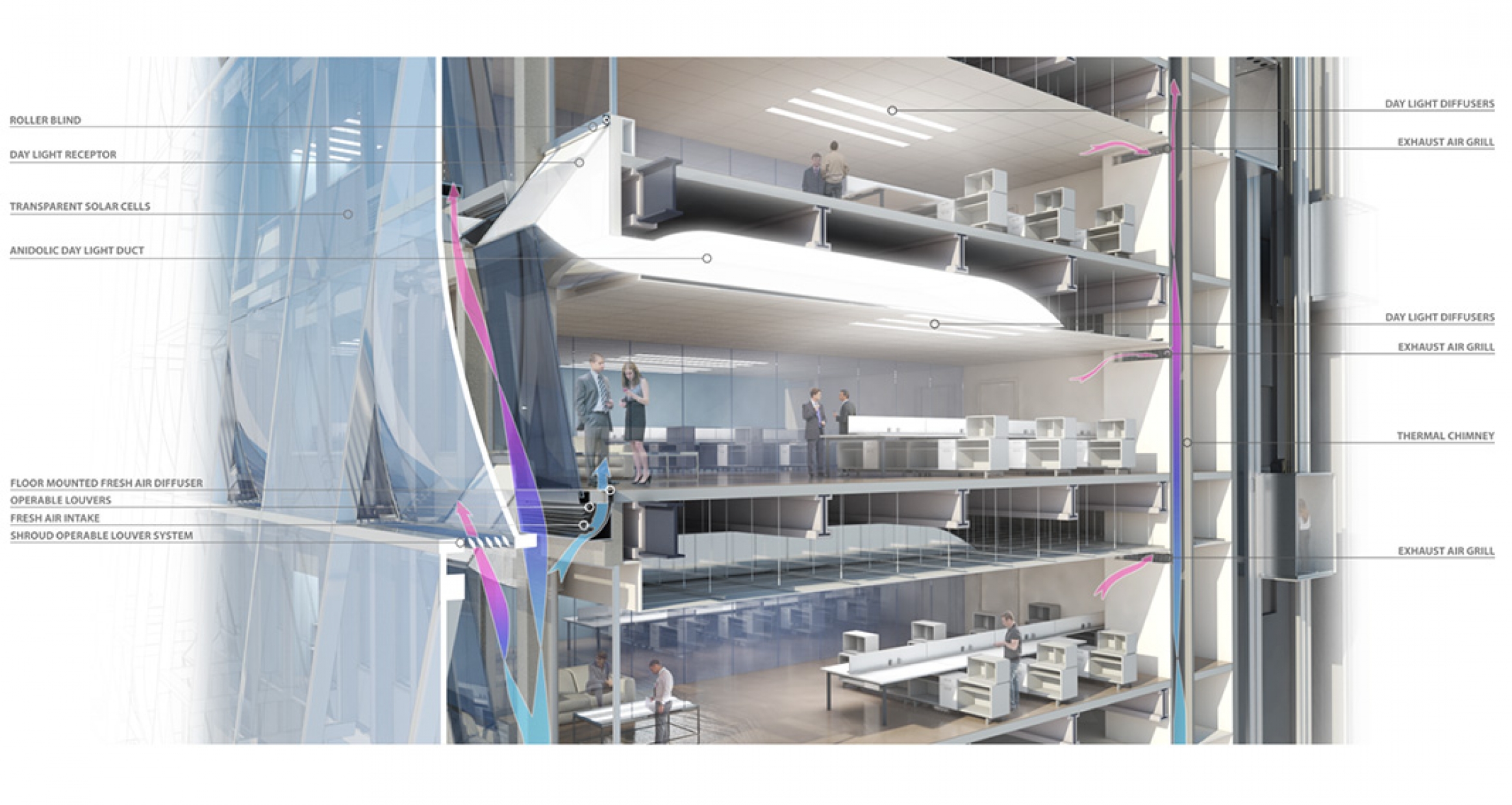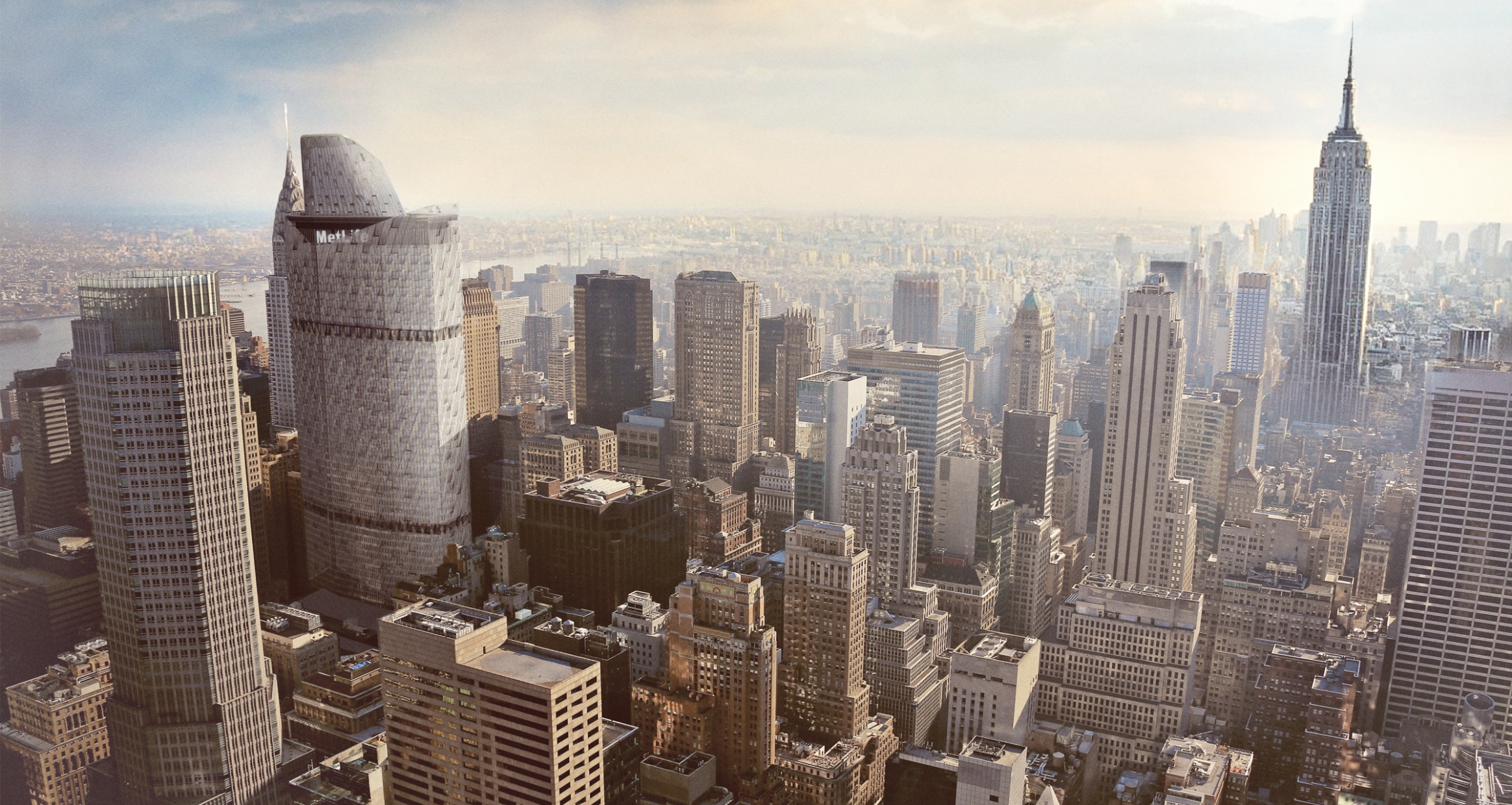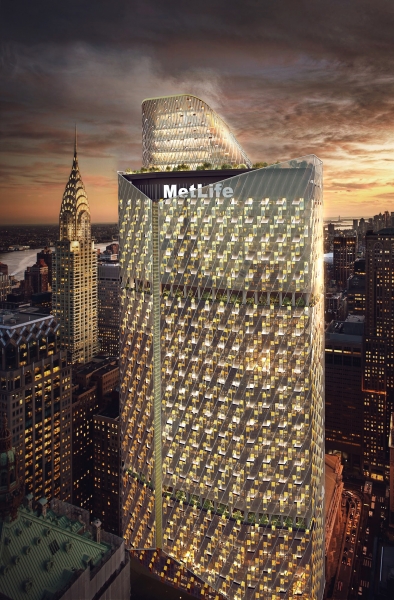 Our design explores the potential of creating a more meaningful connection between the MetLife Building and its existing urban context, while also maximizing energy performance.
Energy Decisions
Building Envelope Science Research
More Projects Like This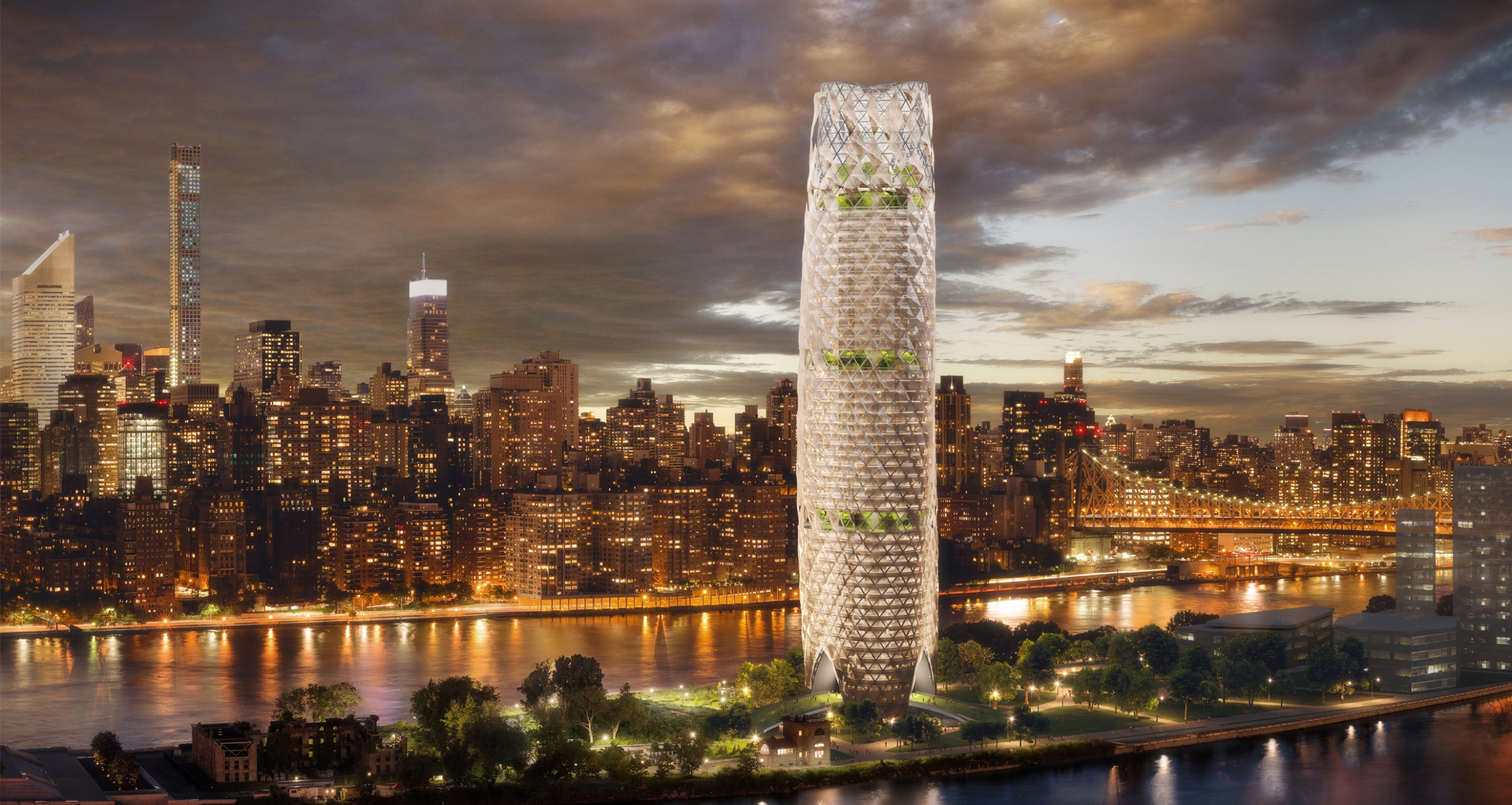 Workplace
Dynamic design rethinks the high-rise facade, reducing embodied energy by combining structure and skin.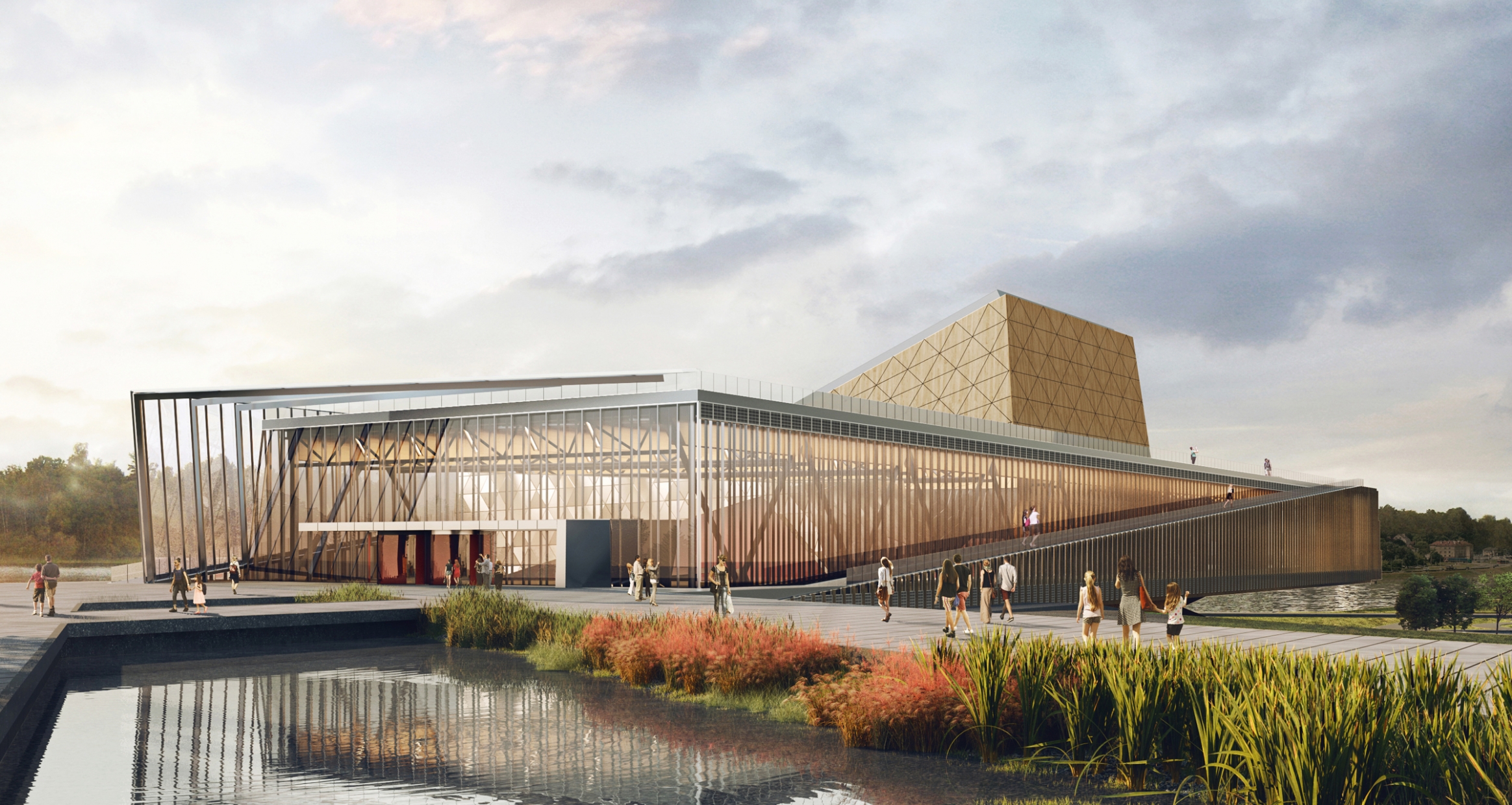 Science & Technology
Dynamic net-zero design communicates a city's reinvention as a high-tech hub.