Dedicated on January 1, 1879, the Michigan State Capitol is the third building to serve as the State Capitol since Michigan's admittance to the Union in 1837. It holds a special place in American history as one of the first state capitols to be topped by a lofty cast iron dome. Designed by architect Elijah E. Myers, the Renaissance Revival building includes some of the most notable examples of faux painting in the US.
Like many Capitol buildings, the structure suffered from heavy use and ill-advised modifications in its first 100 years of service. The Michigan State Capitol Commission is leading a multi-year building modernization effort to reclaim the historic exterior from years of water damage and upgrade interior building systems.
Building Facts
202,500 SF
National Historic Landmark
Michigan State Capitol Infrastructure Improvements
The Capitol is undergoing a multi-year building modernization to improve the historic exterior and upgrade interior mechanical, electrical, plumbing and fire suppression systems. Improved interior systems will protect the sensitive wall paintings and historic furniture from further damage from leaking pipes and humid conditions.
Historic Preservation
Modernization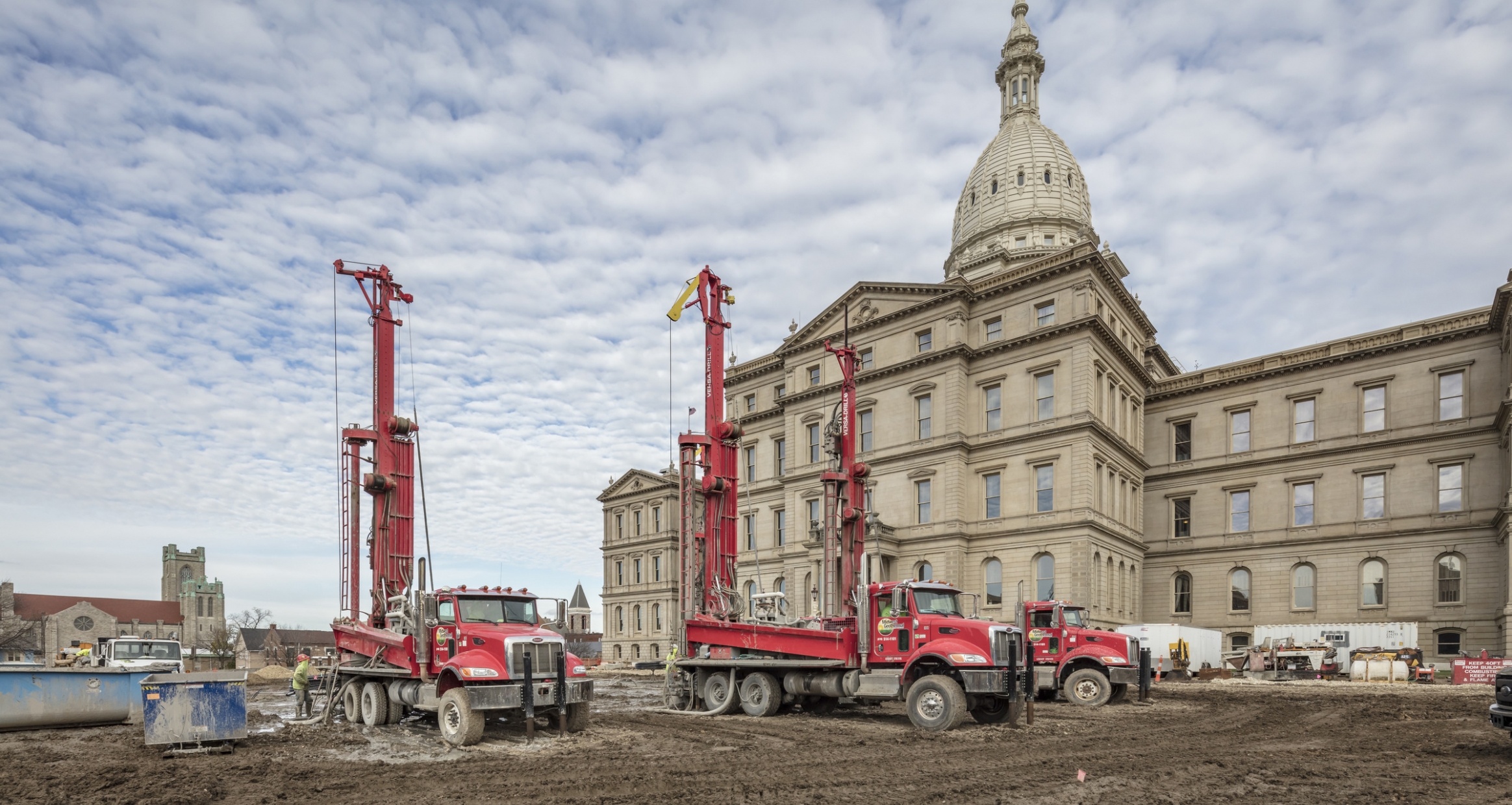 Designing a Below-Grade Central Utility Plant
High performance design upgrades include the addition of a new below-grade central utility plant (CUP) served by a 200-well geothermal field under the west lawn, which will allow the building to meet energy needs for heating and cooling systems using renewable sources. Increased energy efficiency is predicted to reduce the building's energy cost by as much as 50%.
Energy Decisions
Project Tags
Further Reading