The nation's largest energy R&D agency established a new tech park with flexible research and corporate office environments to help attract world-class industry tenants to upstate New York. Having master planned an environmentally responsible corporate campus, our design prototyped a neighborhood of sustainable facilities attractive to the client's clean energy tenant demographic.  STEP 1 was the inaugural incubator and benchmark facility for the proposed development of 1 million GSF of scientific research, development, and manufacturing spaces.
Building Facts
100,000 GSF 
High-bay testing and manufacturing
LEED Silver Certified
Awards & Honors
Merit Award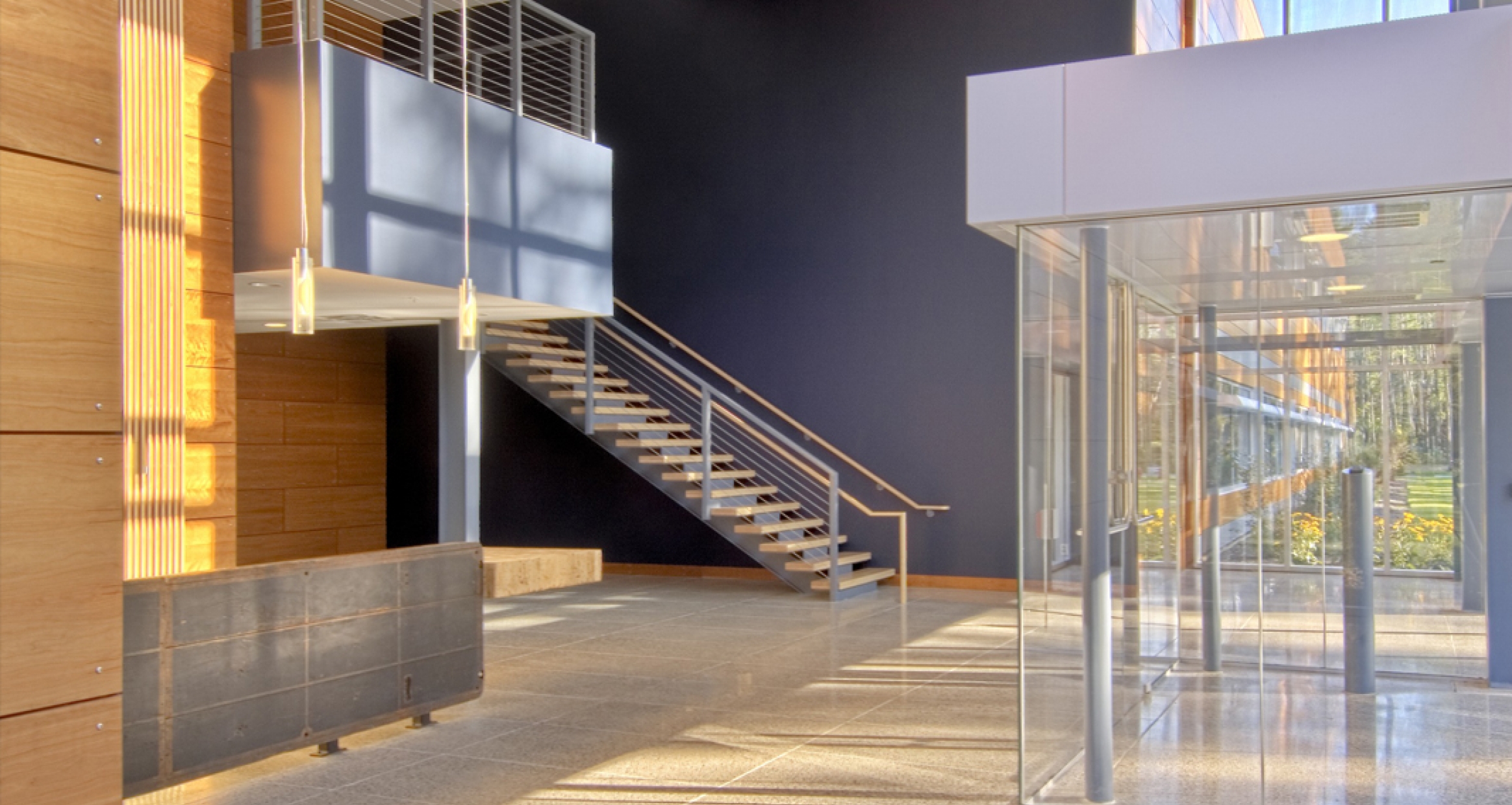 Adirondack Tech Farm
Reflecting the tech park's environmentally conscious program, the design of STEP 1 reinterprets the regional Adirondack style established by local timber industries and boarding camps of the early 20th century. Simple architectural forms recall the geometries of that period, but with new materials and detail elements. Offices and public spaces enjoy extensive daylighting and views of the tall, pine-forested environment. A transparent central communal lobby projects outward strengthening connectivity between technology and nature. Reflecting NYSERDA's commitment to the environment, the site has been certified as a tree farm by the American Tree Farm System®.
Resource Efficiency