Penn State's iconic campus features works of the renowned architect Charles Klauder, who designed more than a dozen of its early 20th century buildings. This project modernizes and enlarges Klauder's historic Agricultural Engineering building, adding new high-bay workshops and a variety of specialized, flexible labs - ranging from nano-scale wet labs to fermentation labs to fabrication and machine shops. Sustainable design features include high-efficiency air handling, a green roof, water conservation, daylighting, and prominent use of native Pennsylvania forestry products.
Working with Penn State, DPR Construction, Lighthouse Electric and MMC Mechanical Contractors as an integrated project delivery (IPD) team, maximized efficiency and value for the client. The reinvented building supports teaching and research in natural resources engineering and protection, sustainable agricultural business practices, advanced agricultural machinery, harvest safety and logistics, bioproducts, specialty crops systems, bioenergy, bionanotechnology, food processing, fermentation, bioremediation and biorenewables.
Energy Usage
Energy Use Intensity
Below the AIA 2030 Baseline
Building Facts
15,000 GSF modernization
85,000 GSF new
Agricultural & Biological Engineering
Fostering Sustainable Innovation
Learning and collaboration in a sustainable facility that offers leading technology for science and research.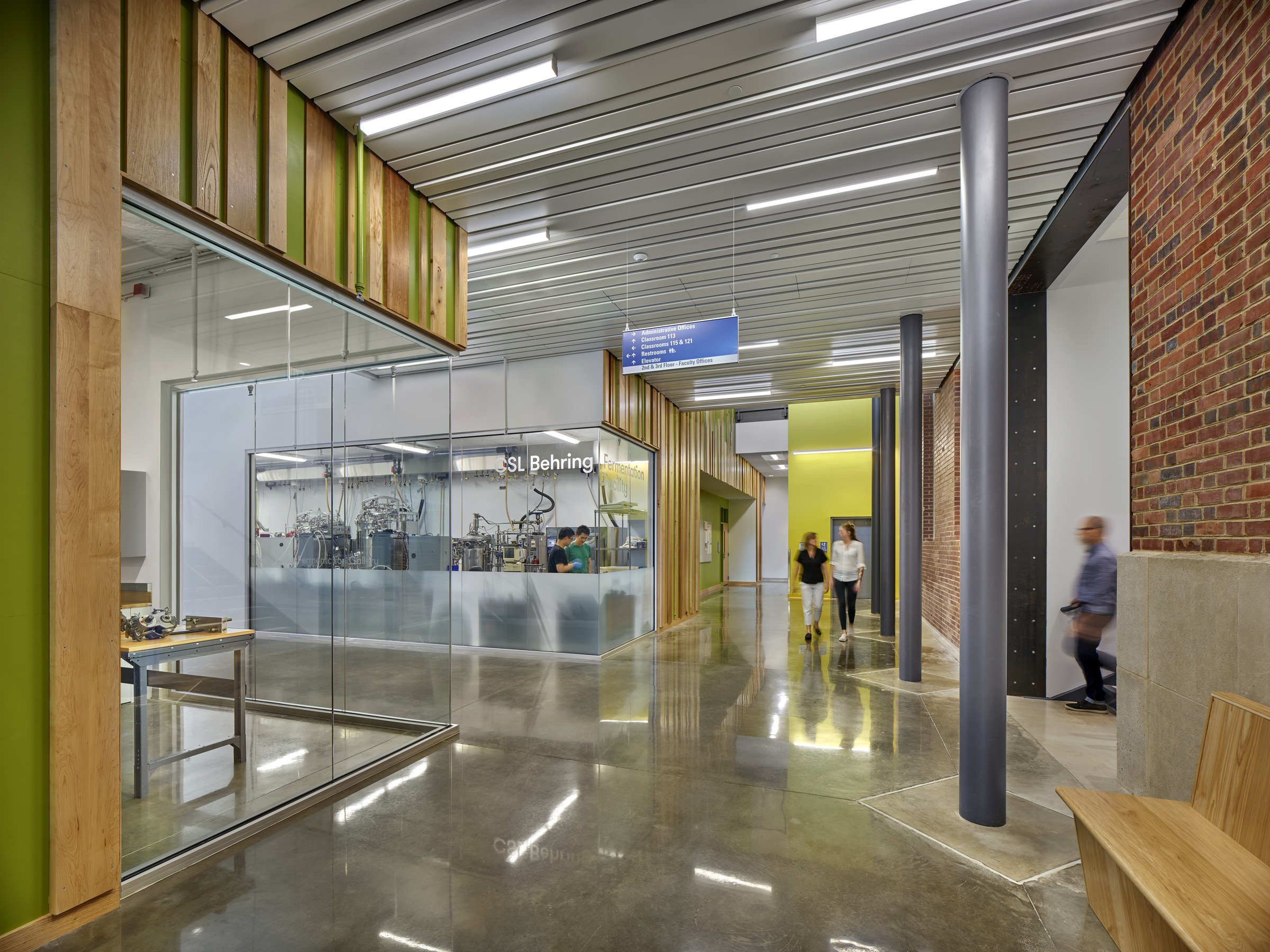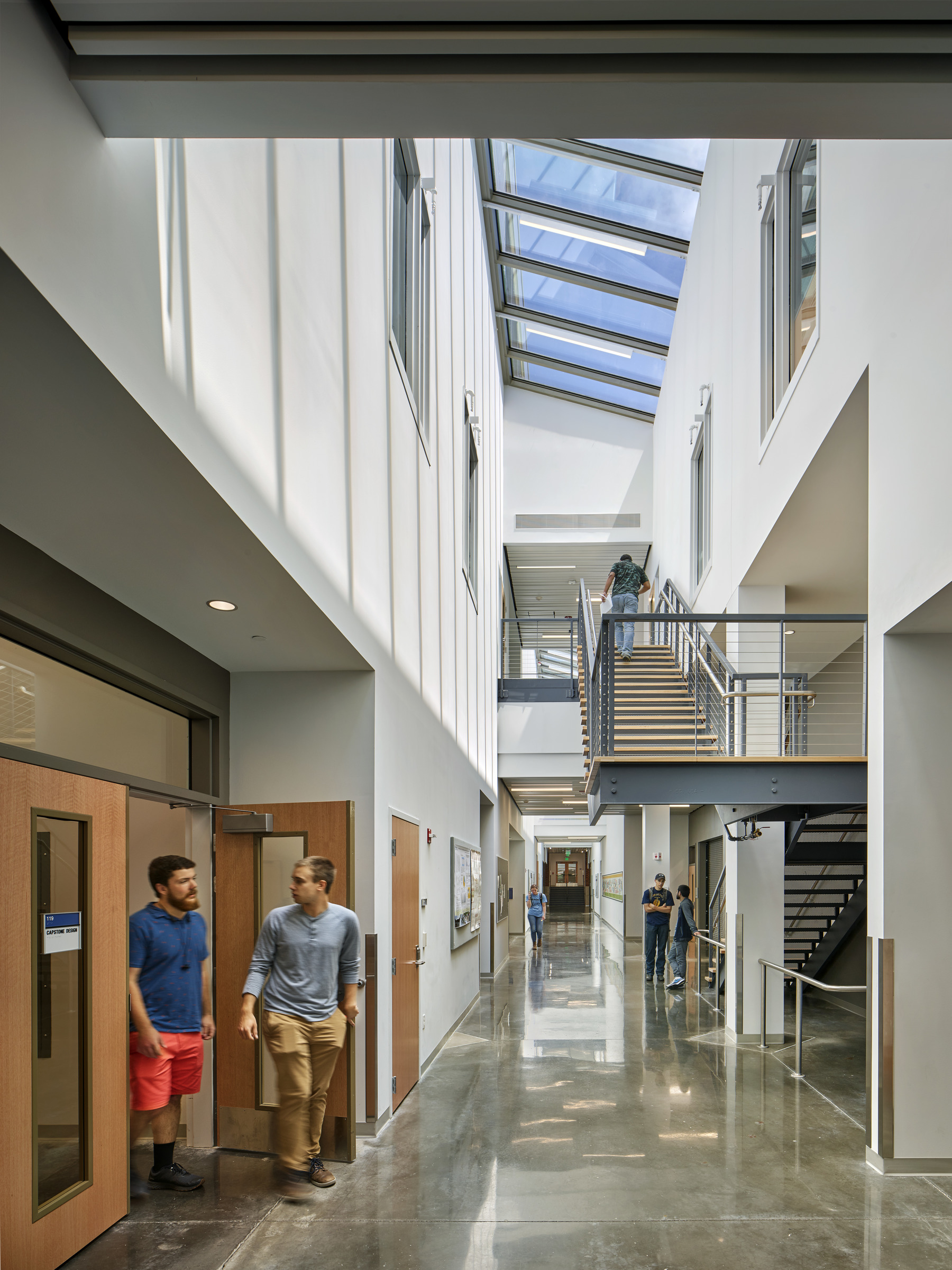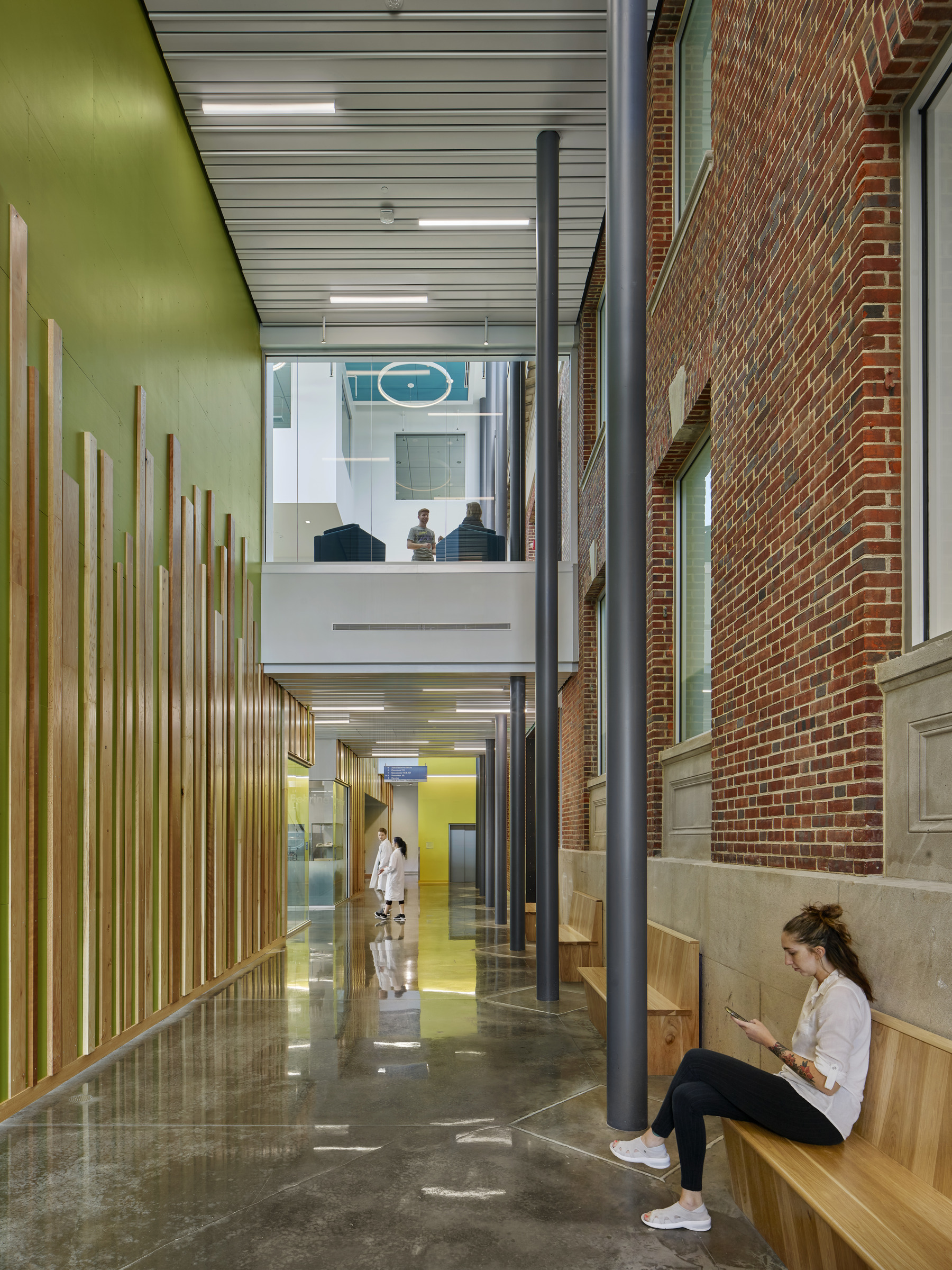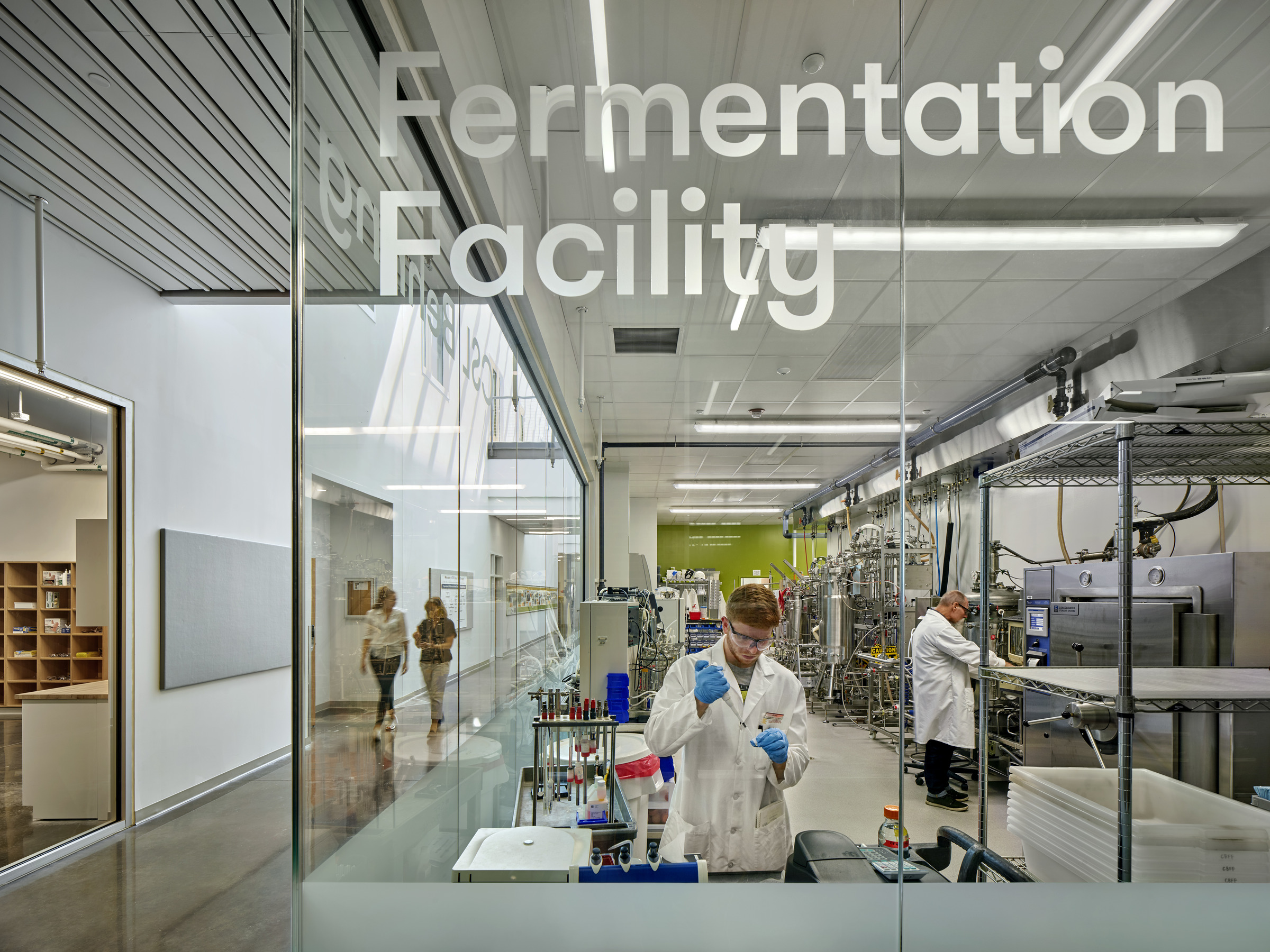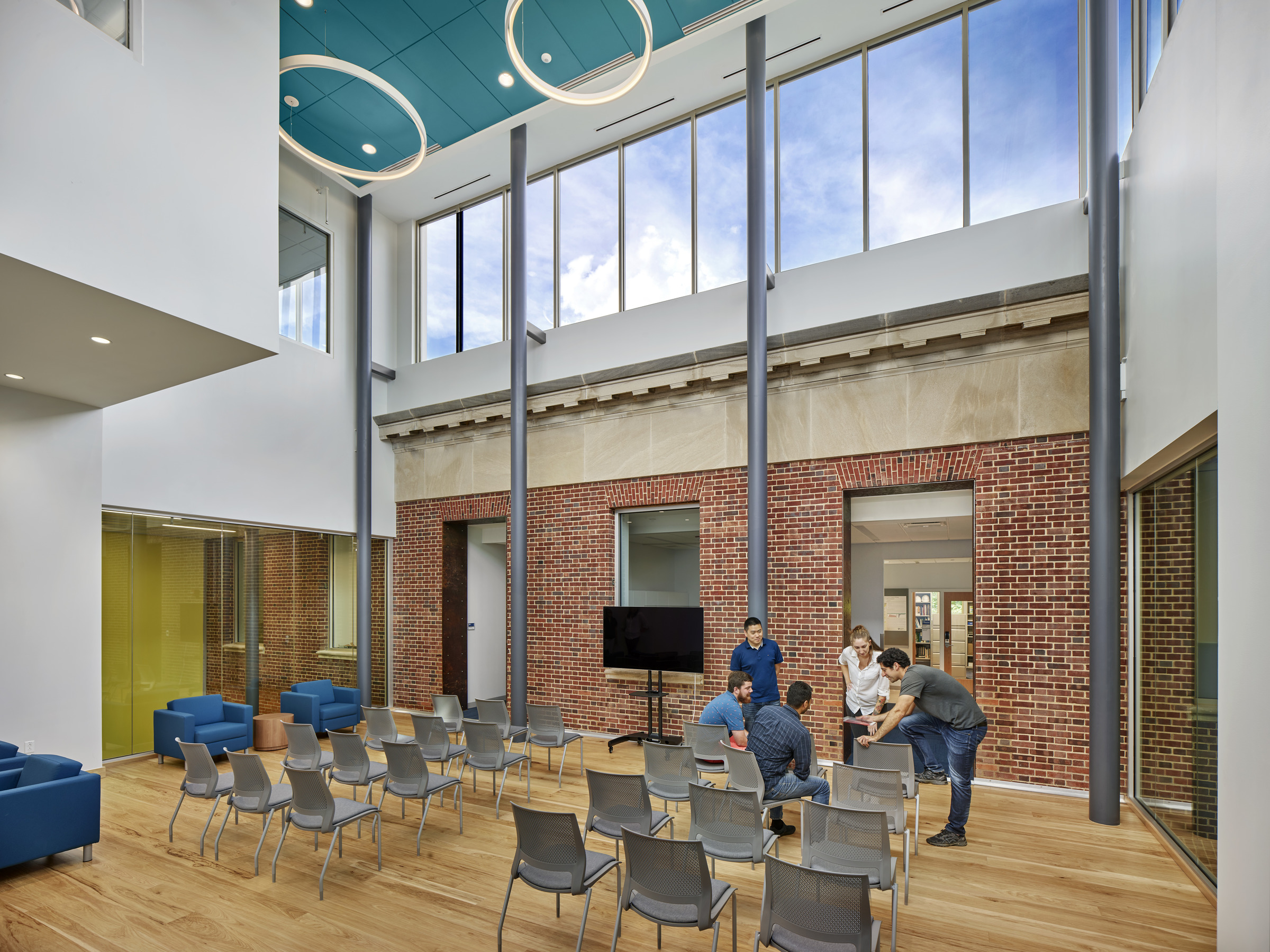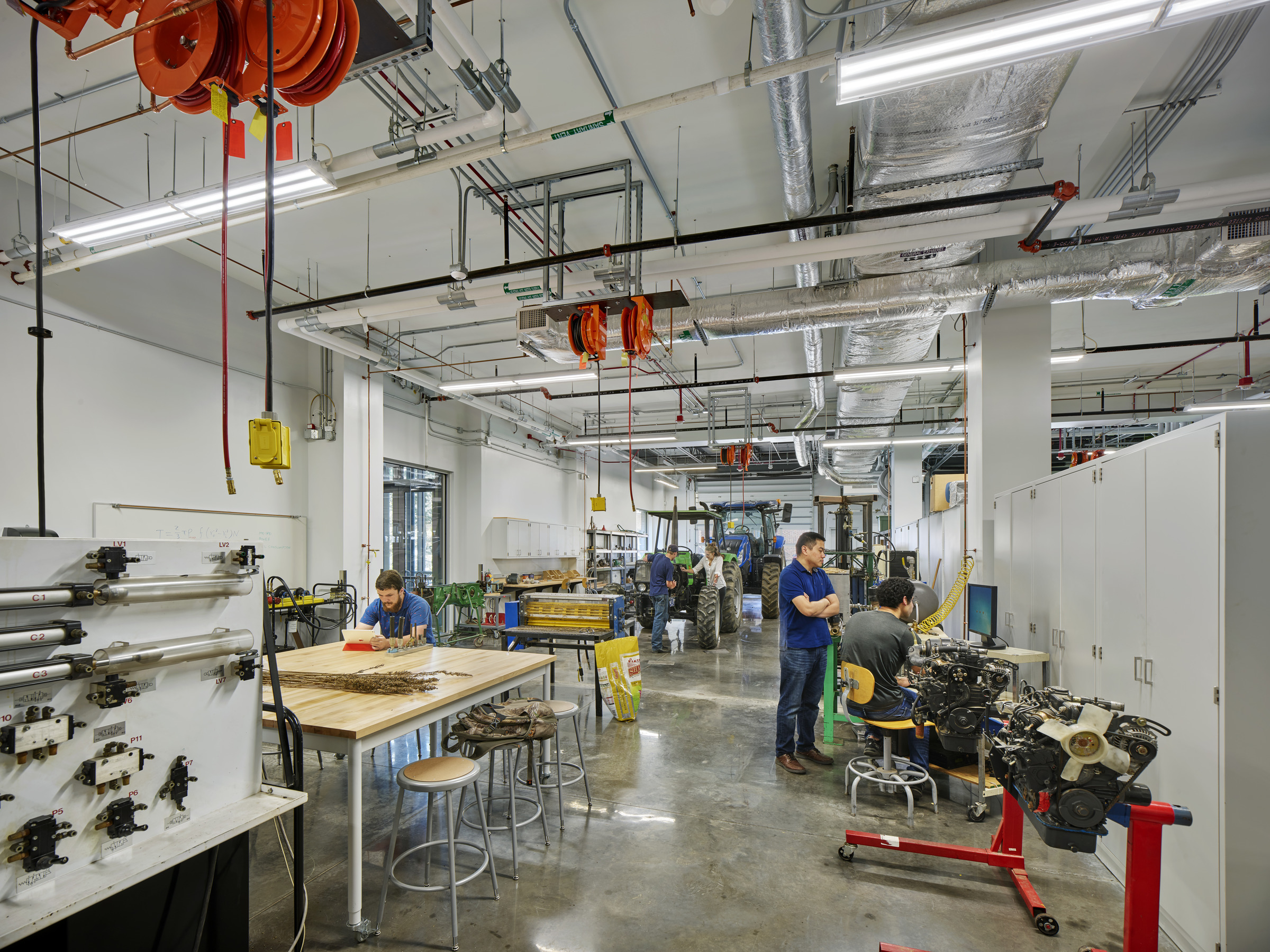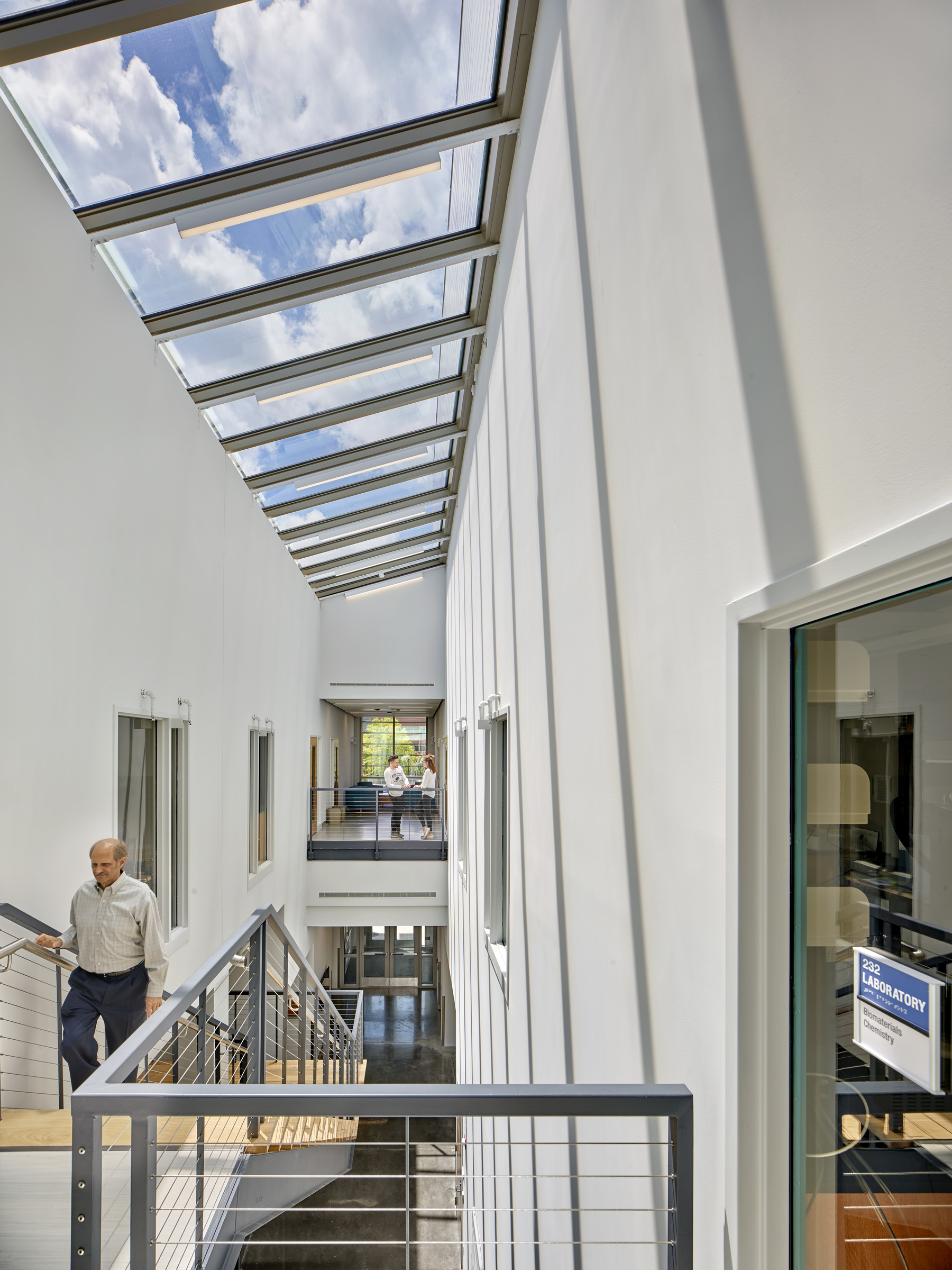 Energy Savings per Year Modeled vs ASHRAE 90.1