A global destination for theological scholarship with a collection second in size and importance only to that of the Vatican, the Library is a signature complex whose research, collection management, and collaborative spaces support a 21st-century "theological library for the world."
Through selective demolition of the original Library, modernization of the 1992 addition, and new construction, our high-performance design approach enhanced the best aspects of existing structures to create a contemporary building that respects, but is not bound by, tradition. The contemporary design incorporates traditional materials in a translational way to evoke the timelessness of scholarly activity while acknowledging and enhancing the historic context of Princeton in which it stands.
The Library is organized as a series of pavilions grouped around the atrium, providing a variety of inviting spaces for study, professional and scholarly interaction, and display. The addition includes a monumental double-height reading room, seminar rooms, and individual study carrels designed to facilitate new methodologies of both group and individual instruction within the Seminary. The modernization reconfigured staff, special collections, and patron space, infusing the entire complex with state-of-the-art technology for research and collaboration.
Building Facts
91,000 GSF new construction
45,000 GSF modernization
Theological Library for the World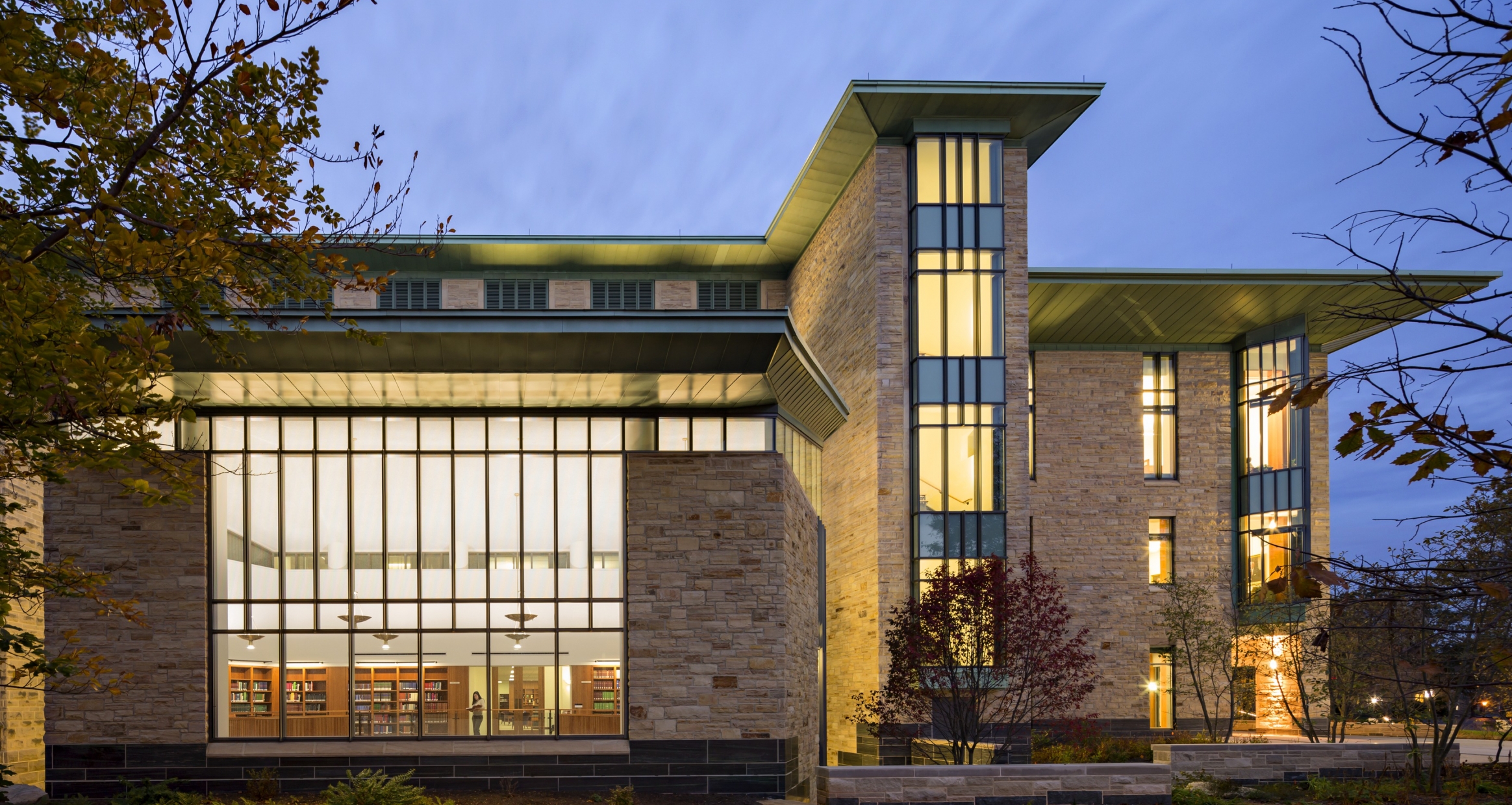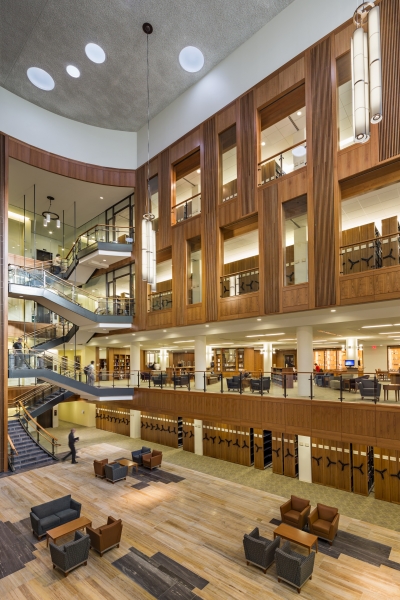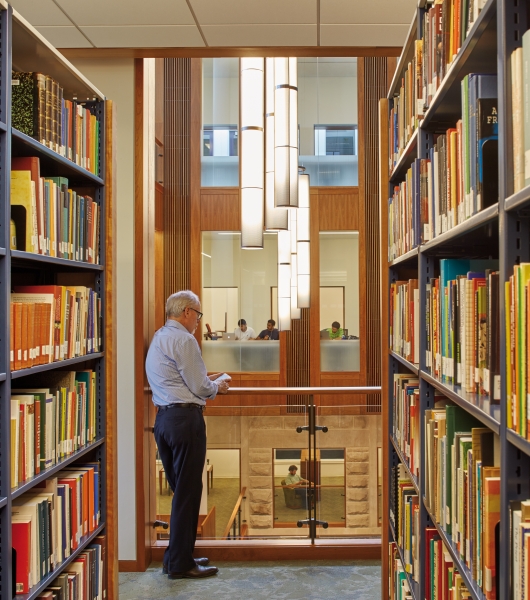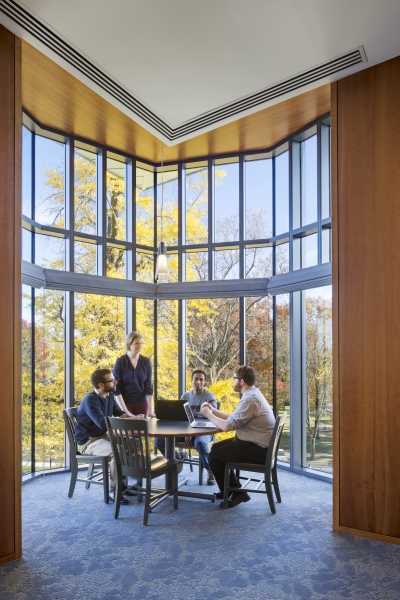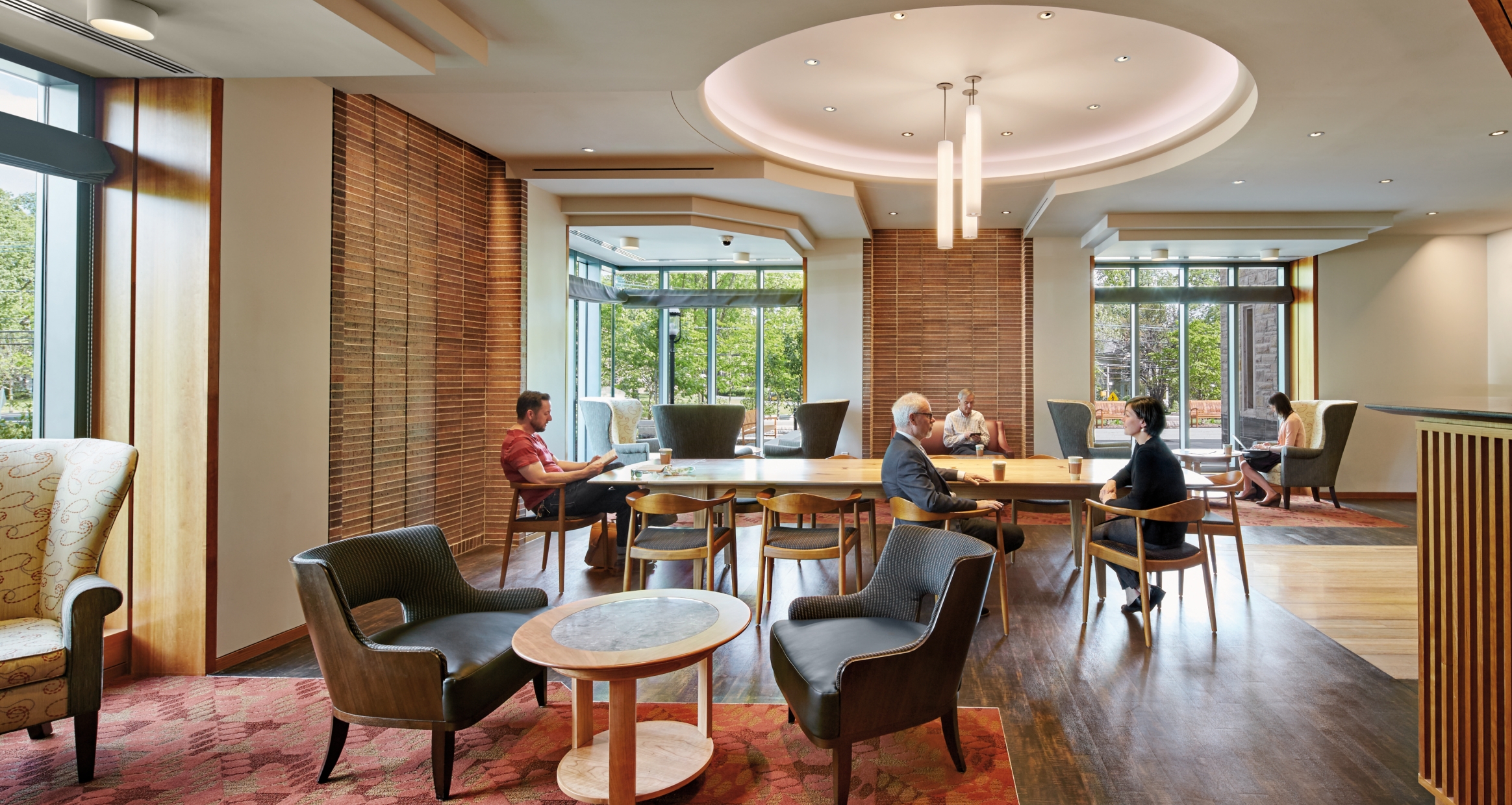 A "Theological Library for the World," the facility holds up to 1 million volumes, while providing enhanced spaces for study, professional and scholarly interaction and display, and is the signature project for the Seminary for the first half of the 21st century.
Community Impact
Interiors
Town Gown
Before work on the new addition could begin, the Seminary needed to obtain the necessary approvals to demolish the 1950s Speer Library. We facilitated strategic discussions with local authorities and neighbors concerned that the scale of the new addition would negatively impact the character of the Historic District.
Community Impact
Historic Preservation
We have been pleased with your team's work in relation to the very sensitive discussions that were necessary with the Regional Planning Board of Princeton and its staff.

Iain R. Torrance, PhD
Project Tags
Further Reading
CentralJersey.com

Available Light Blog