The Center for the Sciences will realize Radford's vision of a dynamic and welcoming new "front door" on East Main Street. The project expands existing science facilities to create a premier destination for STEM learning and research while celebrating Radford's outstanding outreach programs for K-12 students and teachers. A striking contemporary design fulfills the University's strong interest in enhancing visitors' sense of anticipation and arrival. At the heart of the building, an immersive "Main Street" channels students, faculty, and visitors into a pervasive science experience. An elliptical earth sciences museum is embraced by the Science Commons, around which are arrayed classrooms, foundational teaching labs, informal learning spaces, and the domed planetarium. 
Our master plan proposed a first phase addition to historic Reed Hall and Curie Hall (a 1971 addition) and subsequent redistribution of the program throughout the three buildings. The Center nestles into the landscape of its steep, constrained site to preserve stunning views of the Blue Ridge Mountains. The primary public entrance is from the lowest level at the north.  The primary student entrance is from the level of the quadrangle at the south. An open cascading stair connects the new addition to Curie Hall. The judicious use of brick and stone grounds the largely transparent structure, visually connecting it with the Colonial Revival campus vernacular.  A sloping roof cantilevered over the building's northwest corner expresses the form of the planetarium within.
Building Facts
115,000 GSF new
LEED Silver certified
Teaching & research labs
2 48-seat classrooms
125-seat lecture hall
Planetarium
Viviarium
Anthropology
Biology
Chemistry
Forensic Science
Geography
Geology
Physics
Science Destination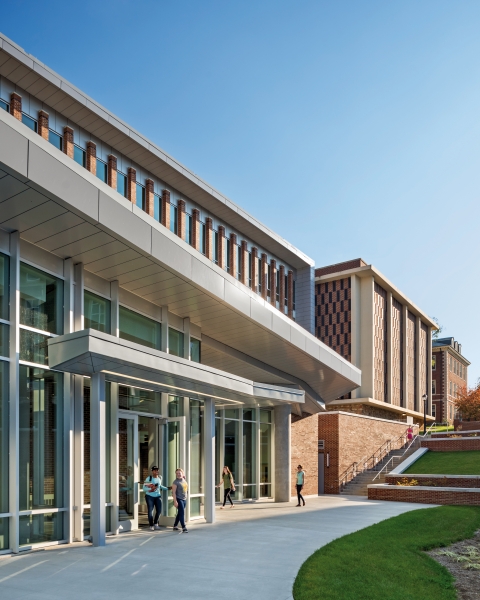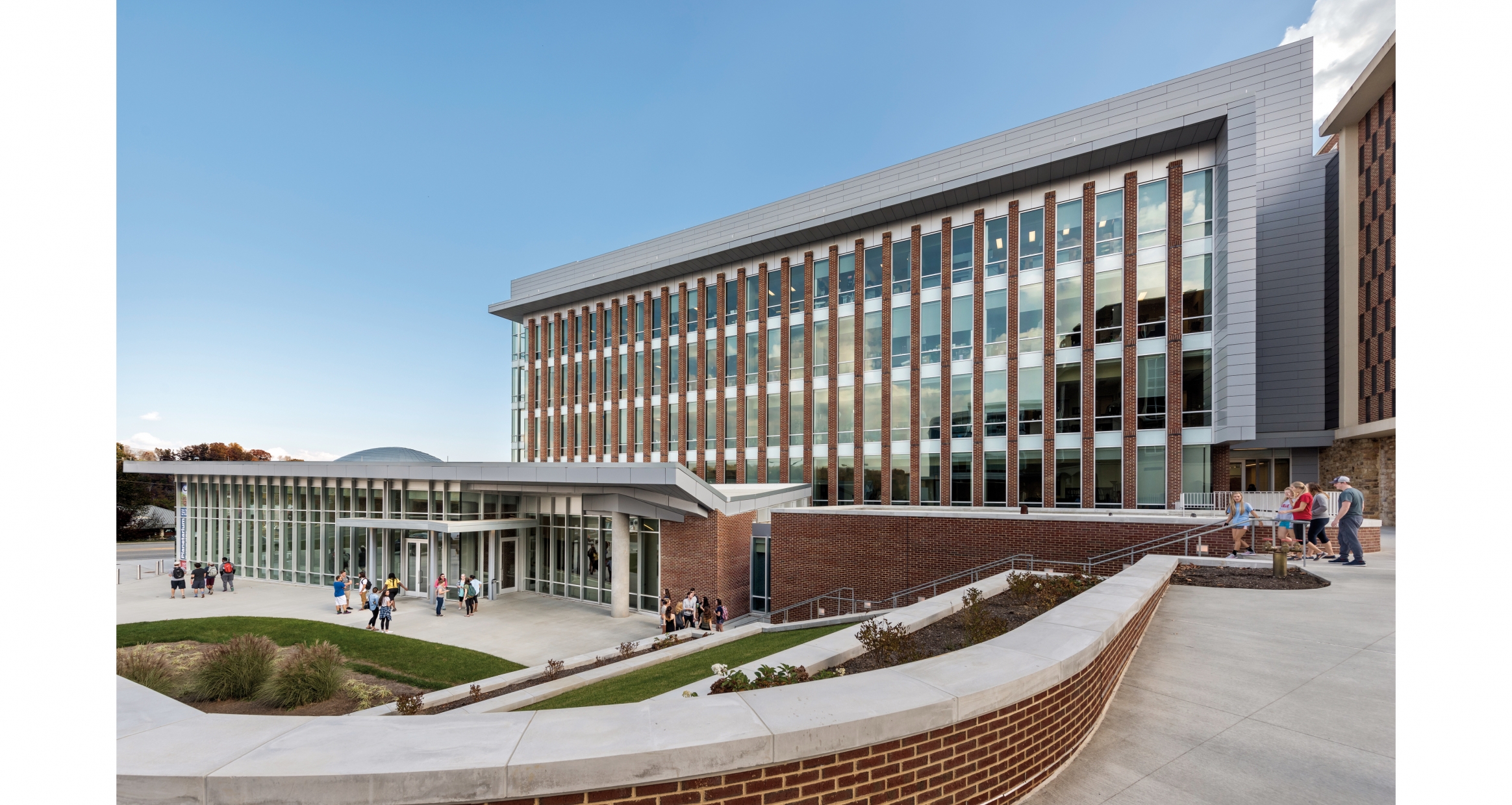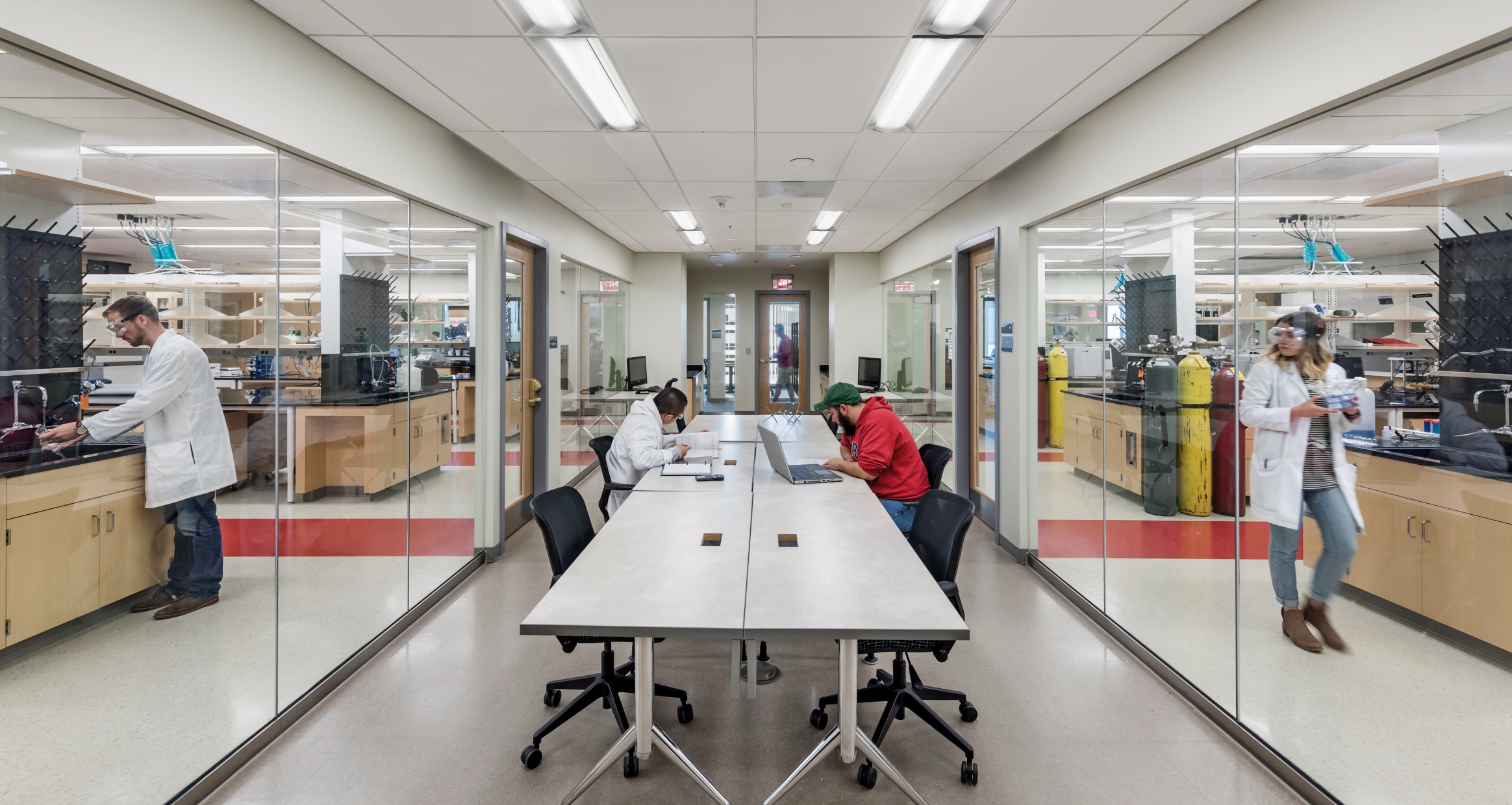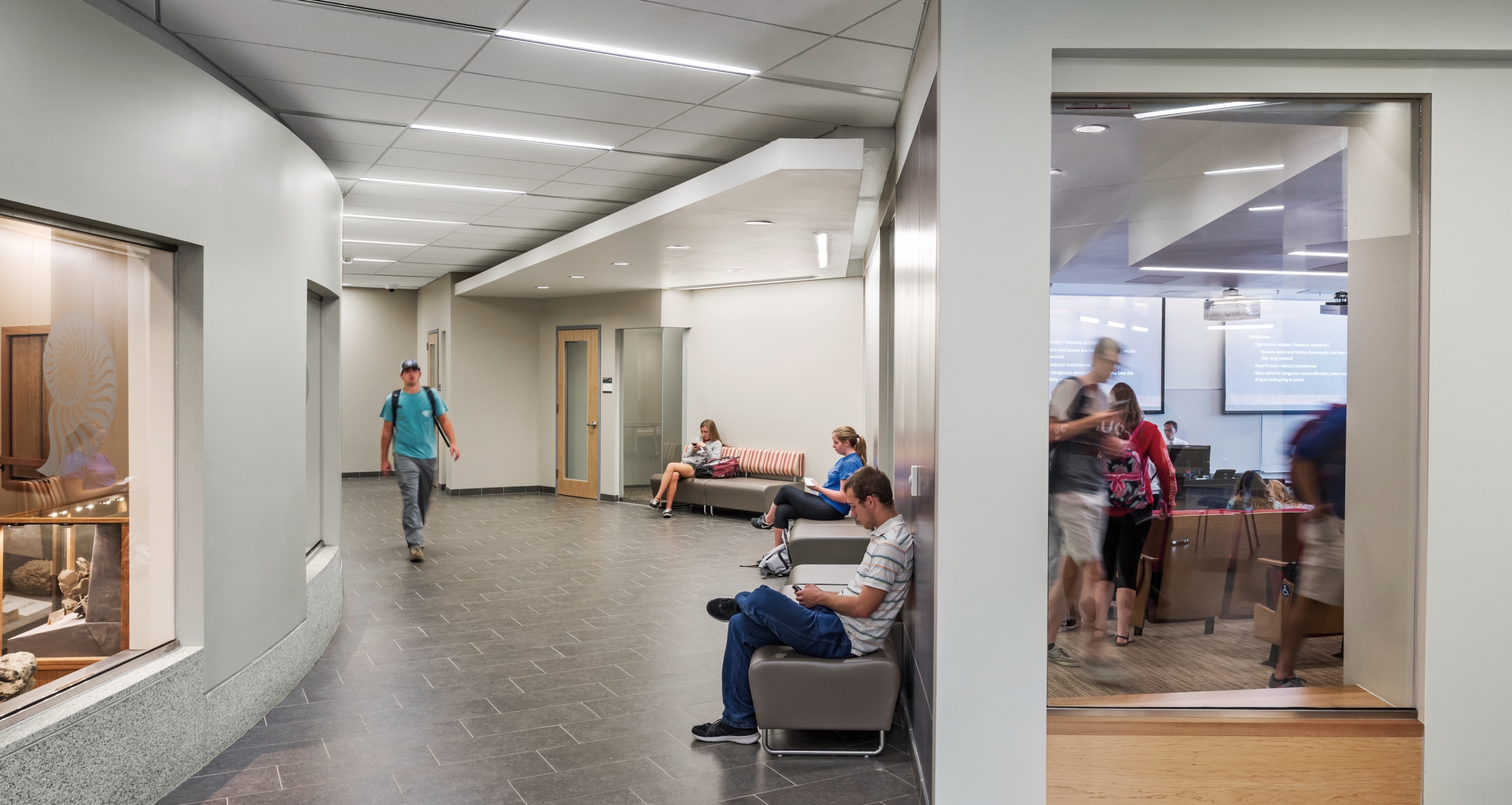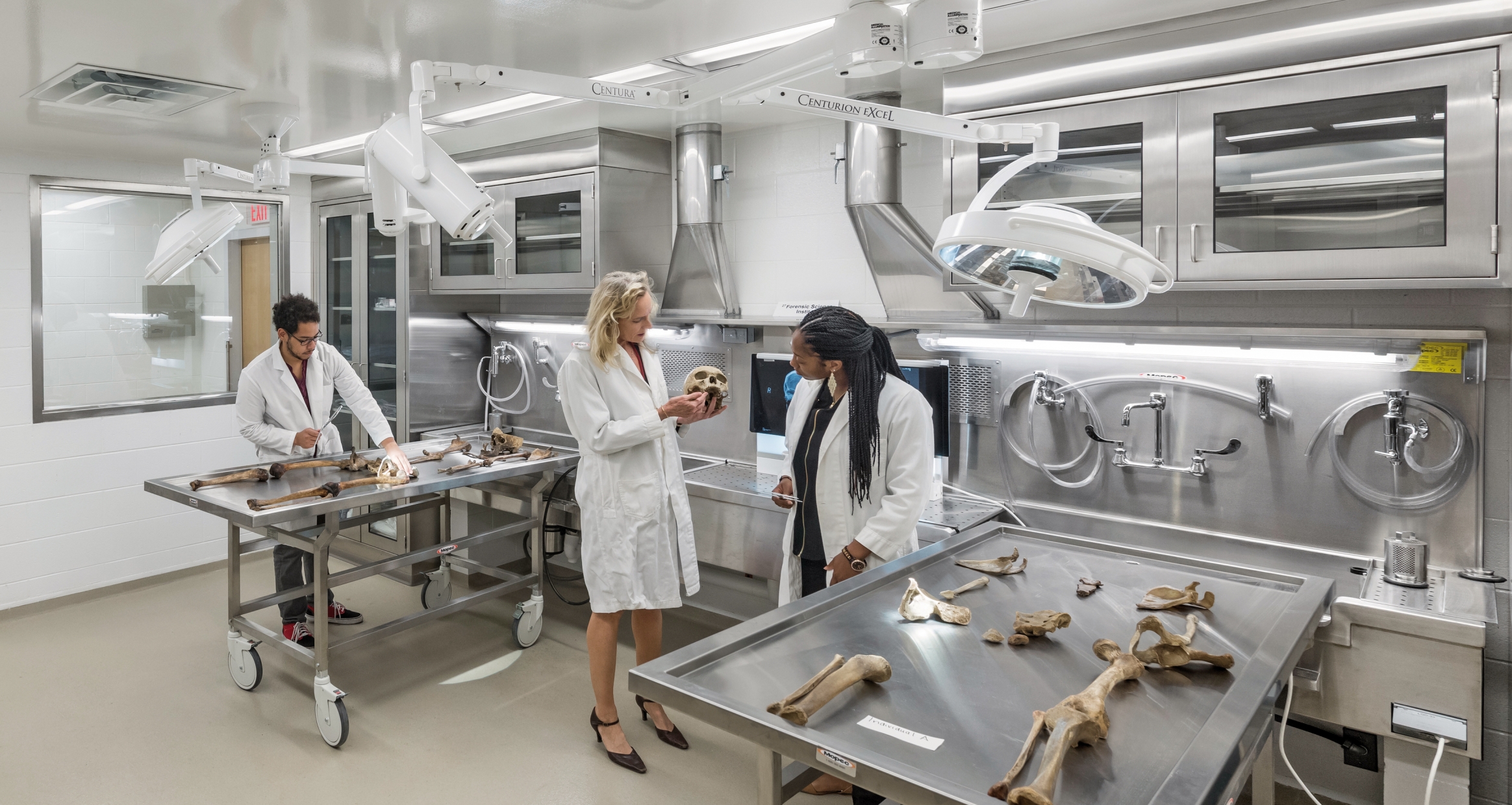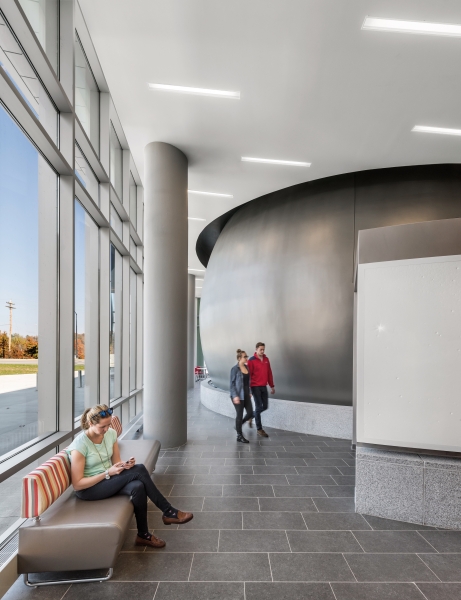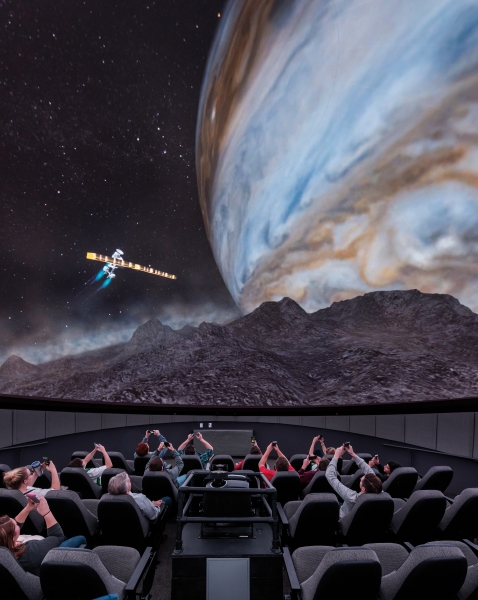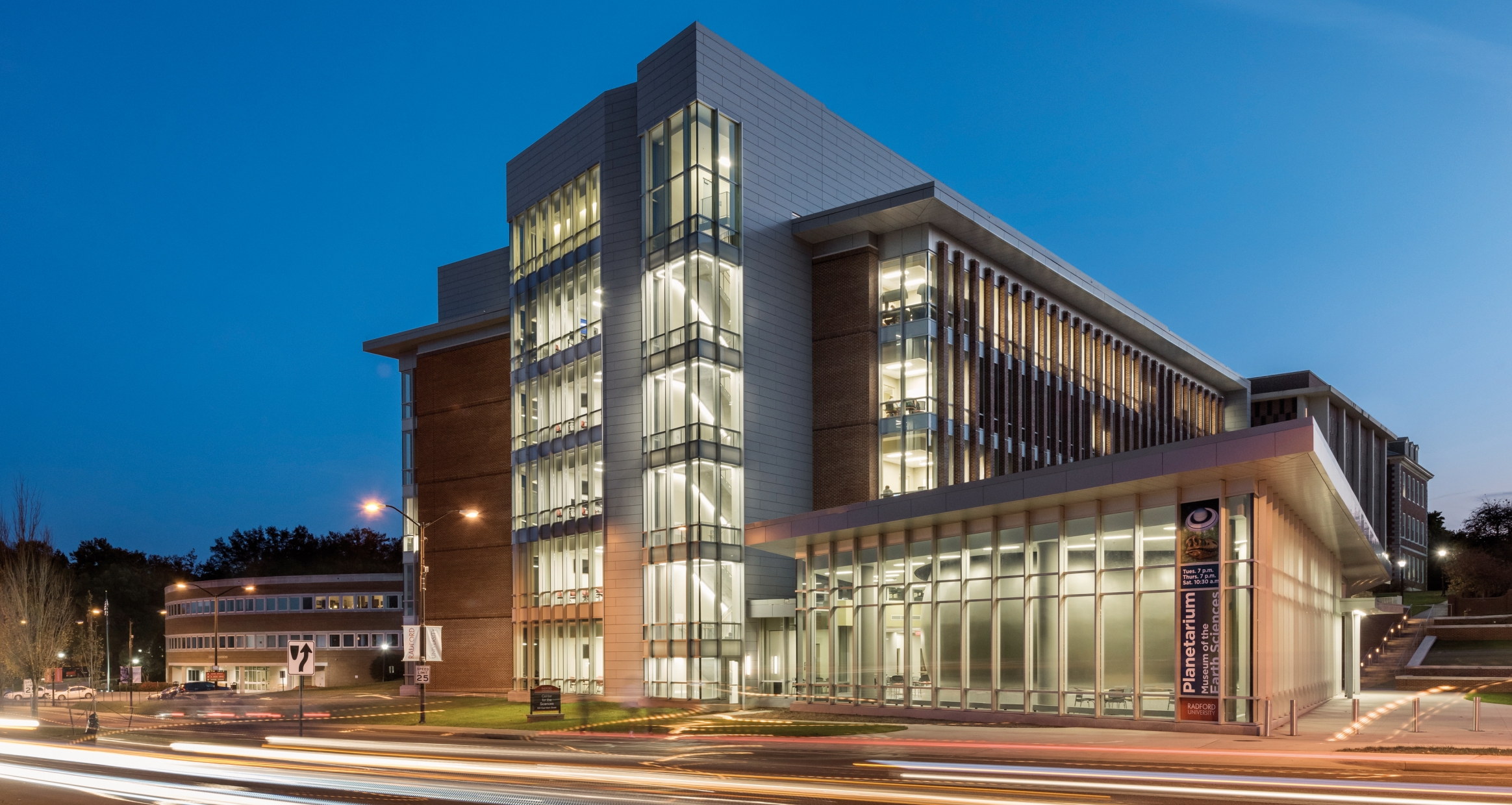 Dynamic design and an innovative program combine to create an immersive science experience for students and faculty, as well as the University's renowned K-12 outreach program.
Innovation
Collaborative Space
Energy Efficiency Strategies
The LEED Silver-designed building features a heat recovery system and is served by a campus high-temperature steam loop. A new chiller plant within the new addition supports the facility and provides redundancy to existing adjacent buildings; the use of existing redundant chiller from the adjacent building reduced the quantity of refrigerant required.
Energy Decisions
Project Tags
Further Reading