The development of this future-thinking campus will transform the delivery of healthcare for the region's 450,000 citizens. Six towers linked by four connecting galleries within a park-like setting will form the heart of the new campus. An international design competition awarded the project to the consortium of WHR Architects, KHR Arkitekter, and Arup International, Ltd.
Plans for the Hospital include an Emergency Department, Imaging and Surgery Suites, and approximately 600 patient rooms. The overall project involves new construction as well as the preservation and modernization of existing structures. The sustainable design honors its historic site by maximizing daylighting and views to enhance the patient experience.
Building Facts
715,855 GSF
600 private rooms
Enhancing Healthcare in Denmark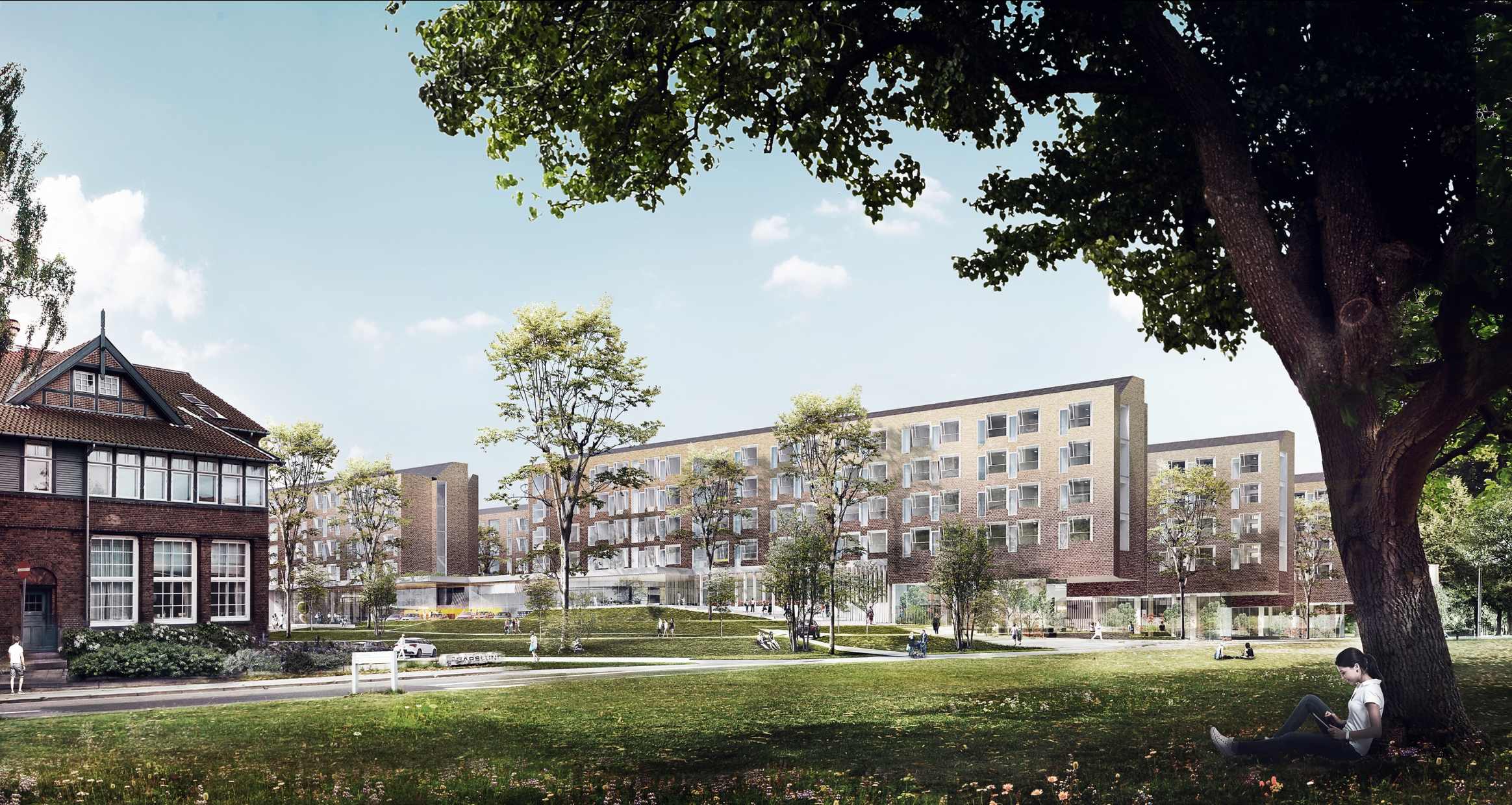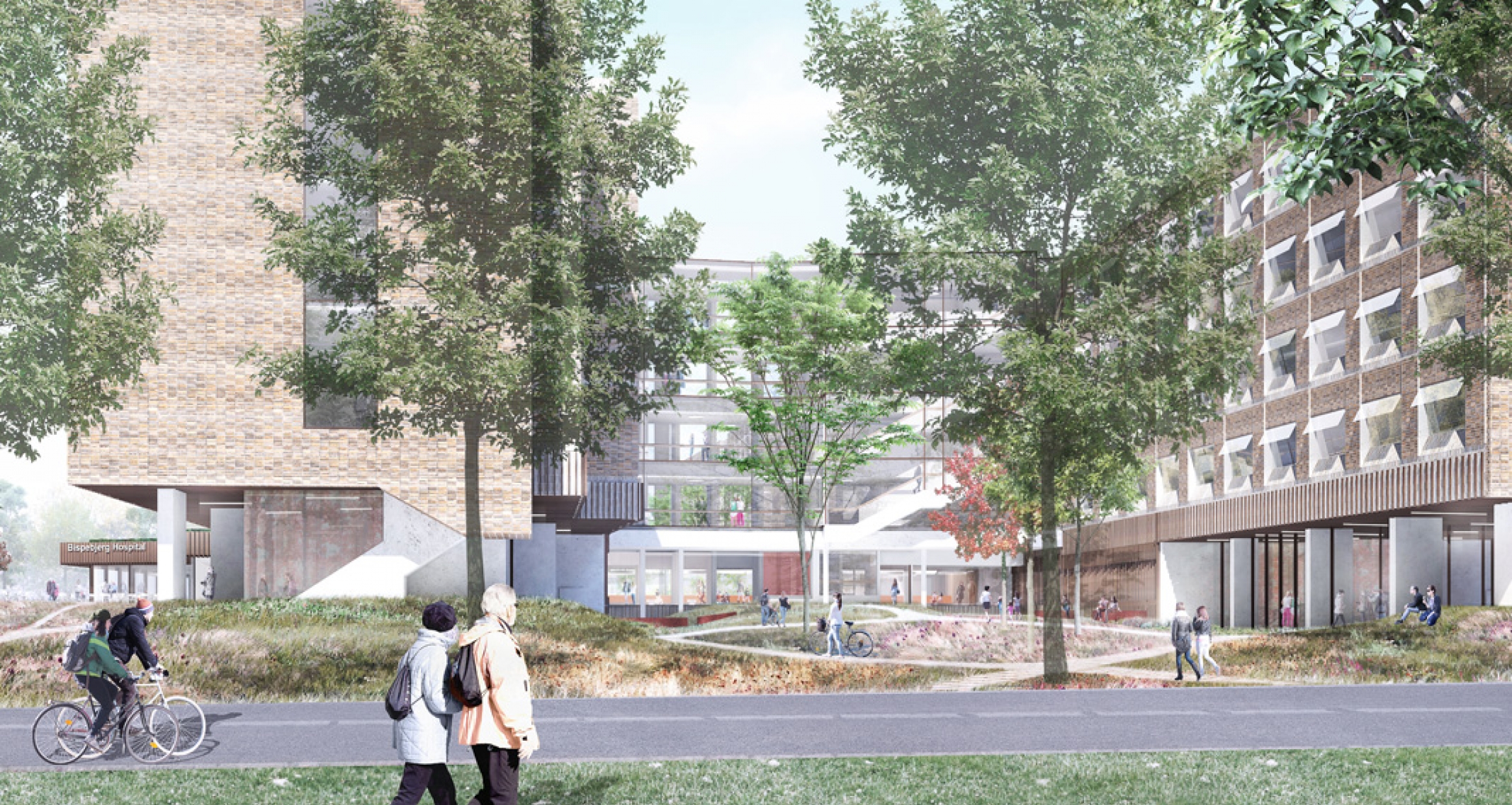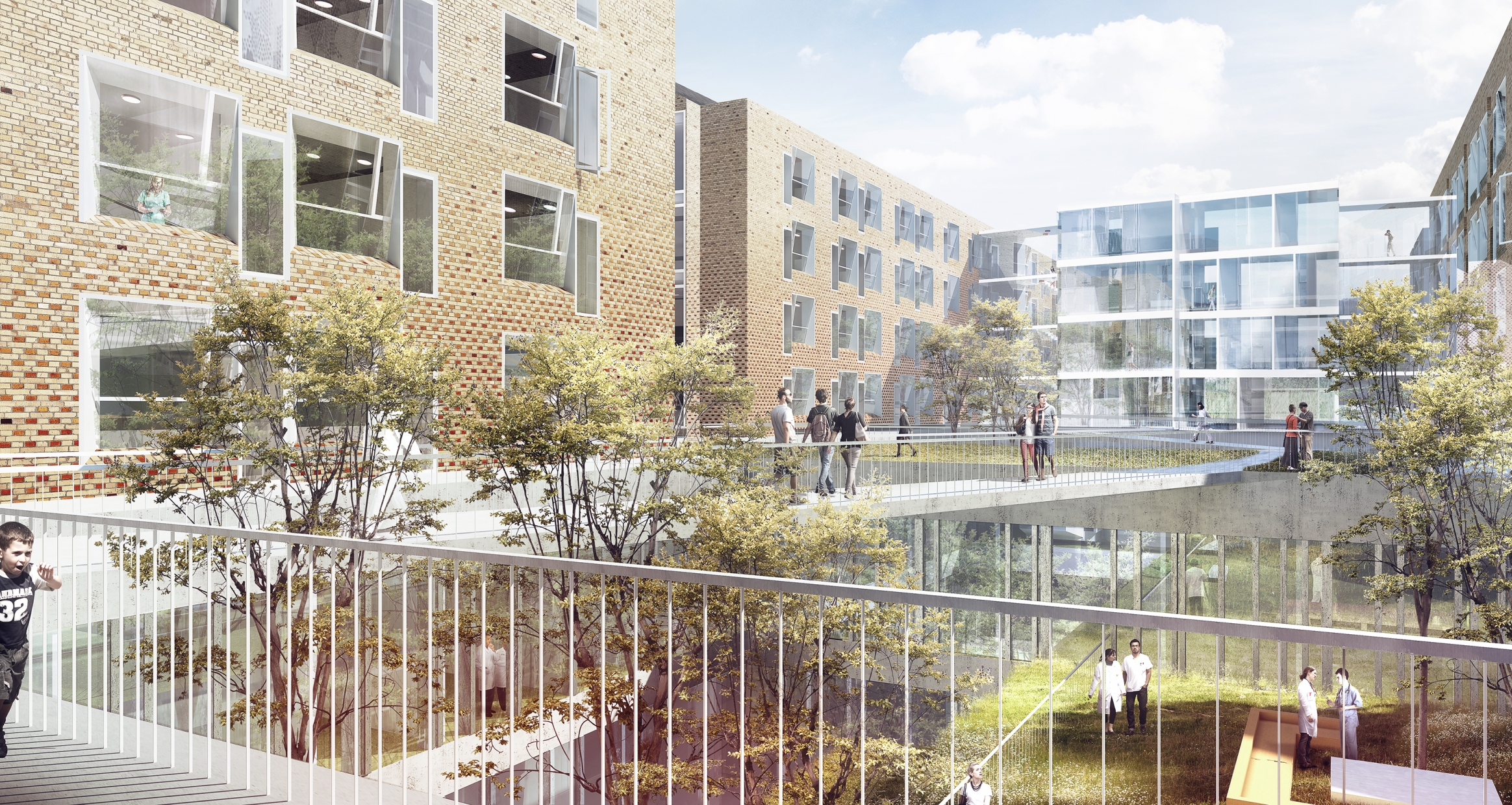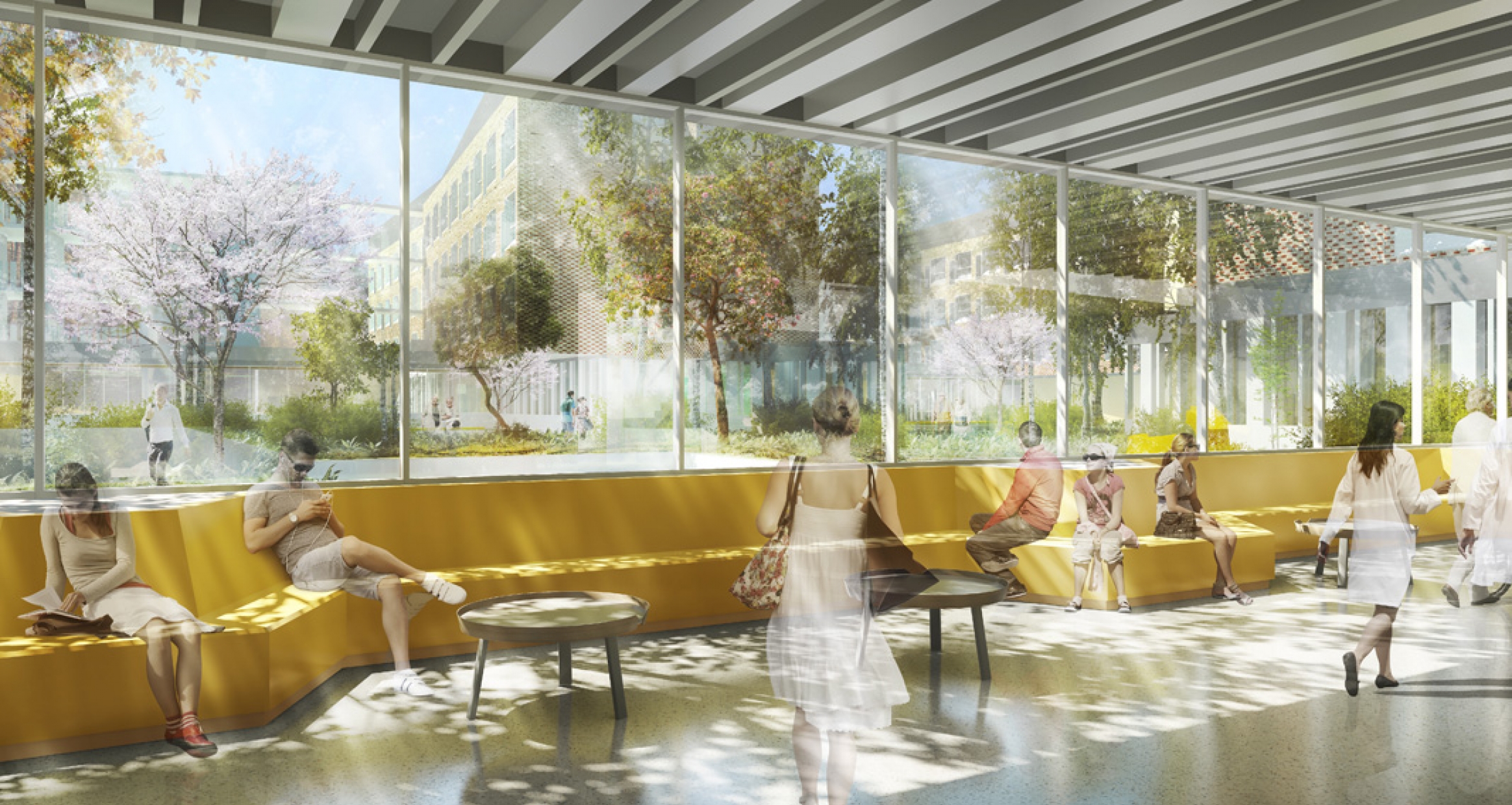 The sustainable new Bispebjerg hospital will provide world-class treatment of both body and mind for over 450,000 people in the Copenhagen area.
I'm wildly impressed by the architects... One of the other radiographers said to me 'you have to be careful what you say, because they do it right away."

Jan Bovin
Forward-thinking design combines best practices from both American and European healthcare. The consortium of WHR Architects, KHR Arkitekter, and Arup were awarded the Bispebjerg Somatic Hospital project after an international competition. The article describes some of the innovative design solutions that will transform the healthcare experience in Denmark.
User involvement is critical in medical planning but can also be challenging. We must make choices to find solutions. After discussion, there comes a point where you must decide what you believe is best for future patients and staff.
In its latest blog post, Region Hovedstaden focuses on the collaborative planning process for the new Bispebjerg Hospital. Engaging healthcare professionals in design charrettes maximizes functional efficiencies among clinical specialties to better meet patient needs.