Proposed for an island park in the Kaunas River, the National Science & Innovation Centre will signal the historic City's reinvention as an emerging scientific and technological hub. The client envisions an immersive, experiential museum – comparable to the Copernicus Science Centre in Warsaw and Copenhagen's Experimentarium – that will serve as a teaching tool for sustainability and help establish the City as a new global destination for education and innovation.
The design of the net-zero Centre unfolds into a flowing origami-like sequence, inspired by the geometry of the site. Extensive glazing opens views in and out of the building, whose massive cantilever also frames new perspectives – below, within, and atop the structure – from which to engage with the park, the City, and the river. An expansive green roof, punctuated by photovoltaic arrays, creates an upper-level park accessible by ramps rising from the entry plaza.
The Centre is crowned by a performative tower within which water pumped from the river will power an exchange system that works in concert with the dual-skin thermal building envelope, enabling the building to "breathe" in response to climatic conditions. 
Building Facts
93,000 GSF 
Galleries
Black box theatre
Experimentorium
Physics Research Lab
Robotics Research Lab
Chemistry Research Lab
Biology Research Lab
Virtual Planetarium
Cafe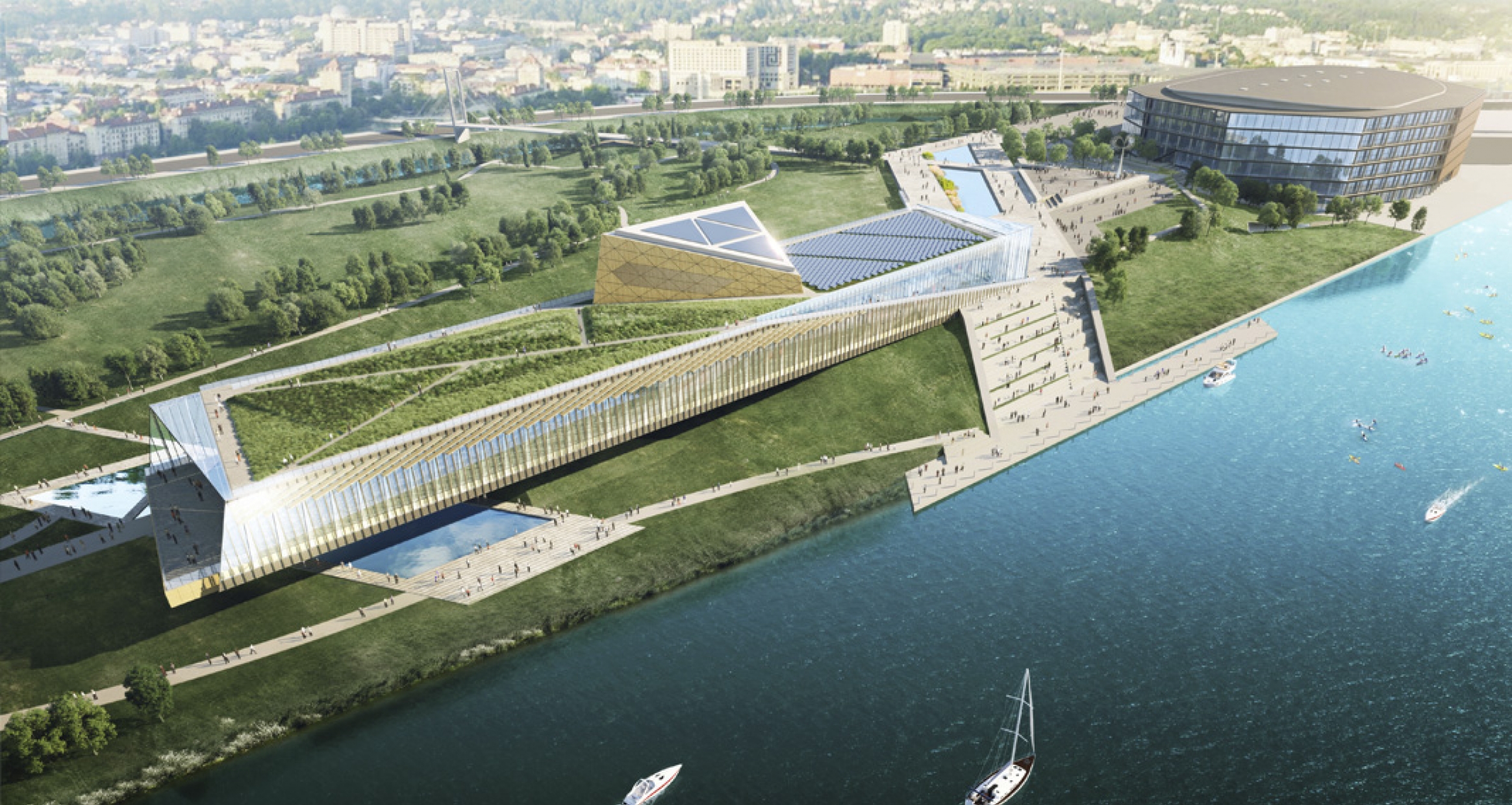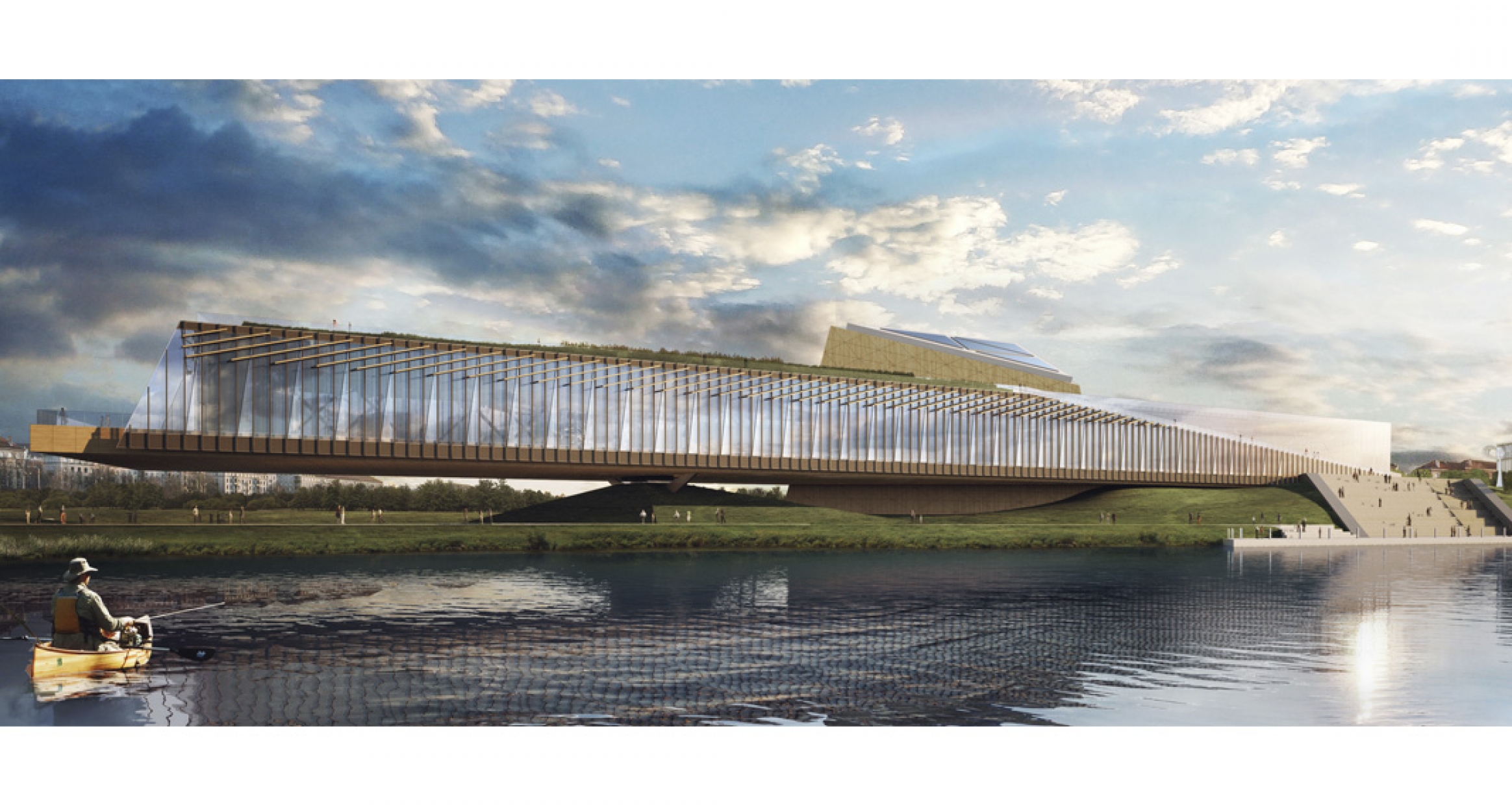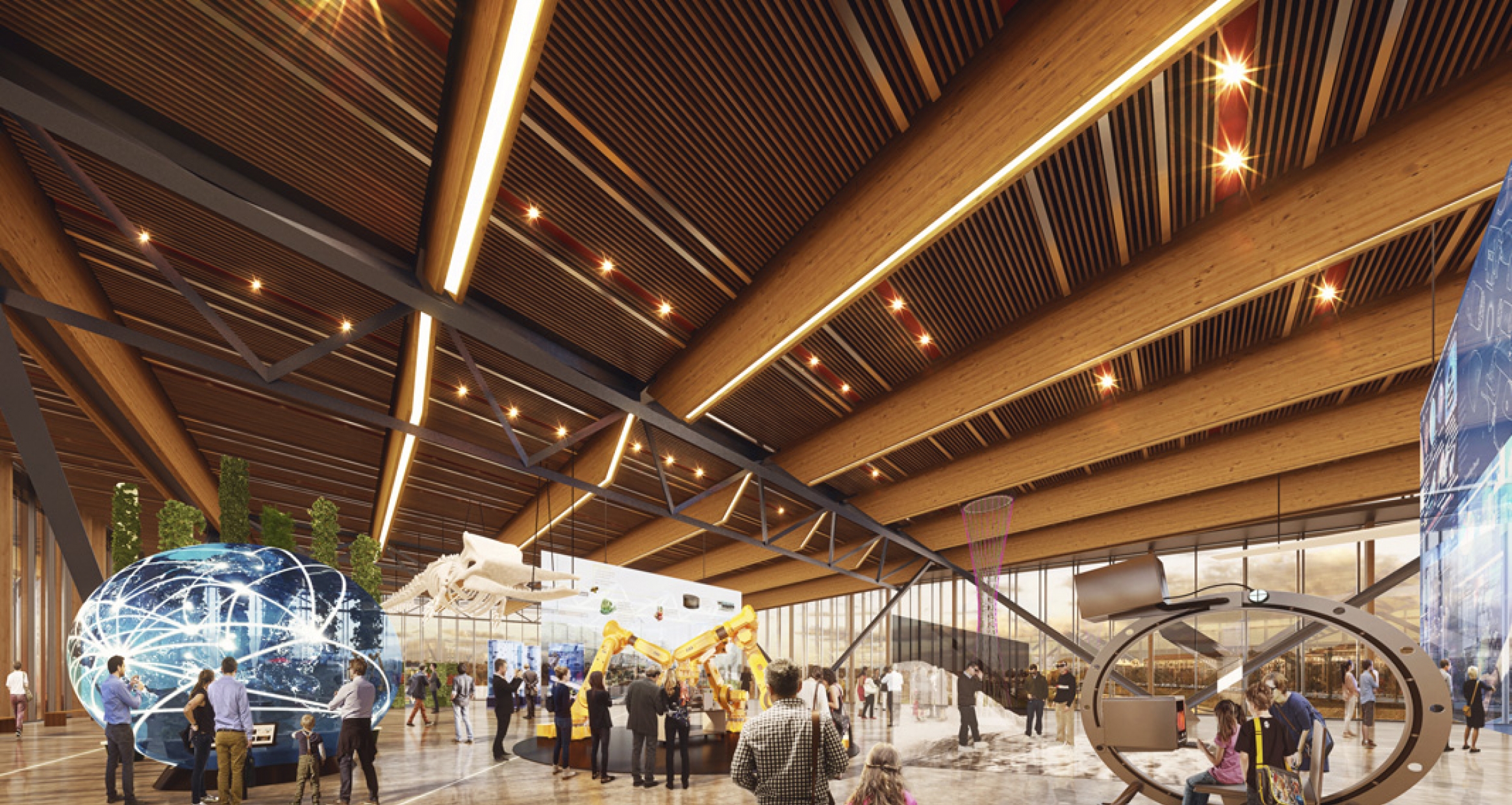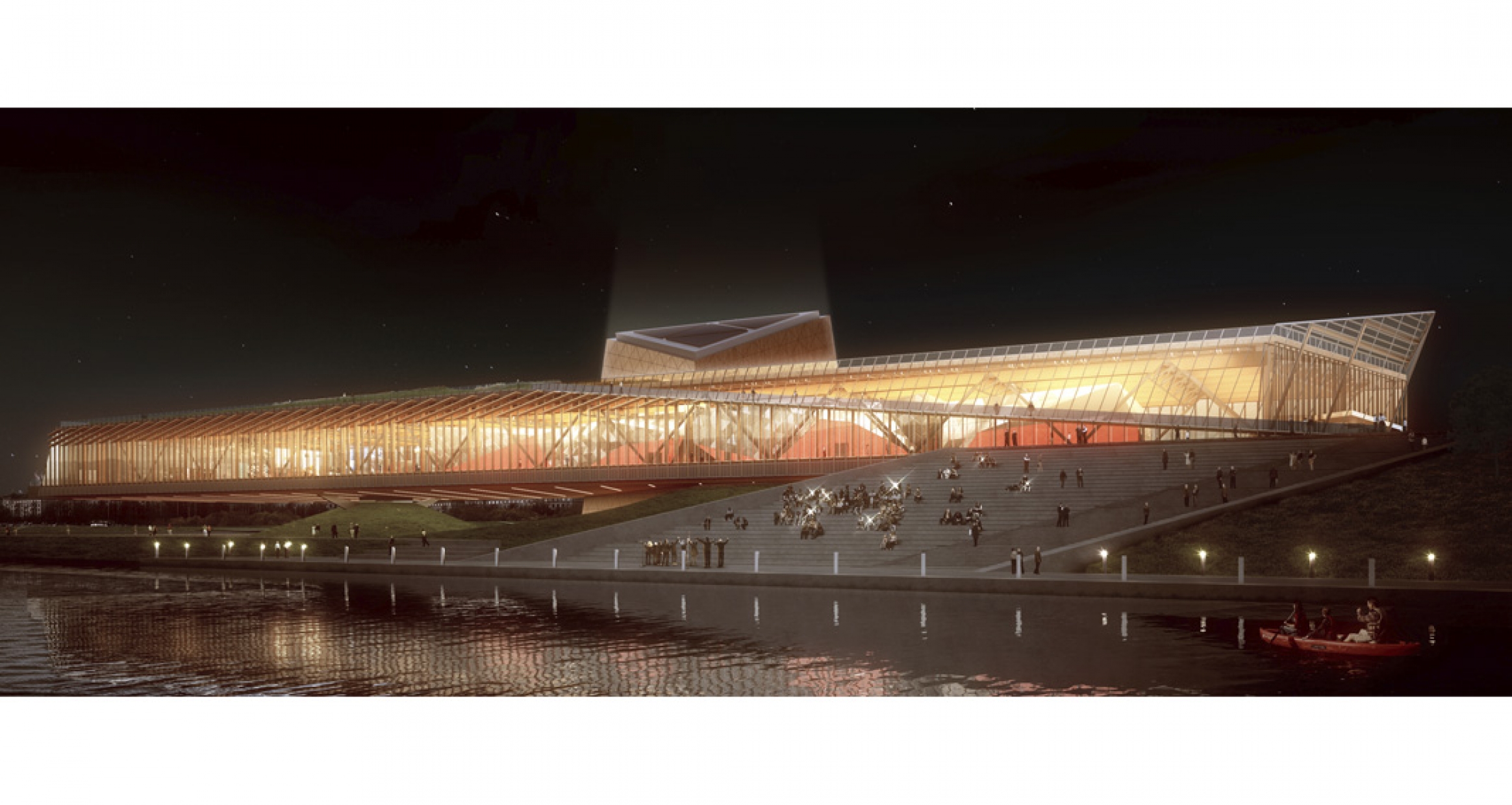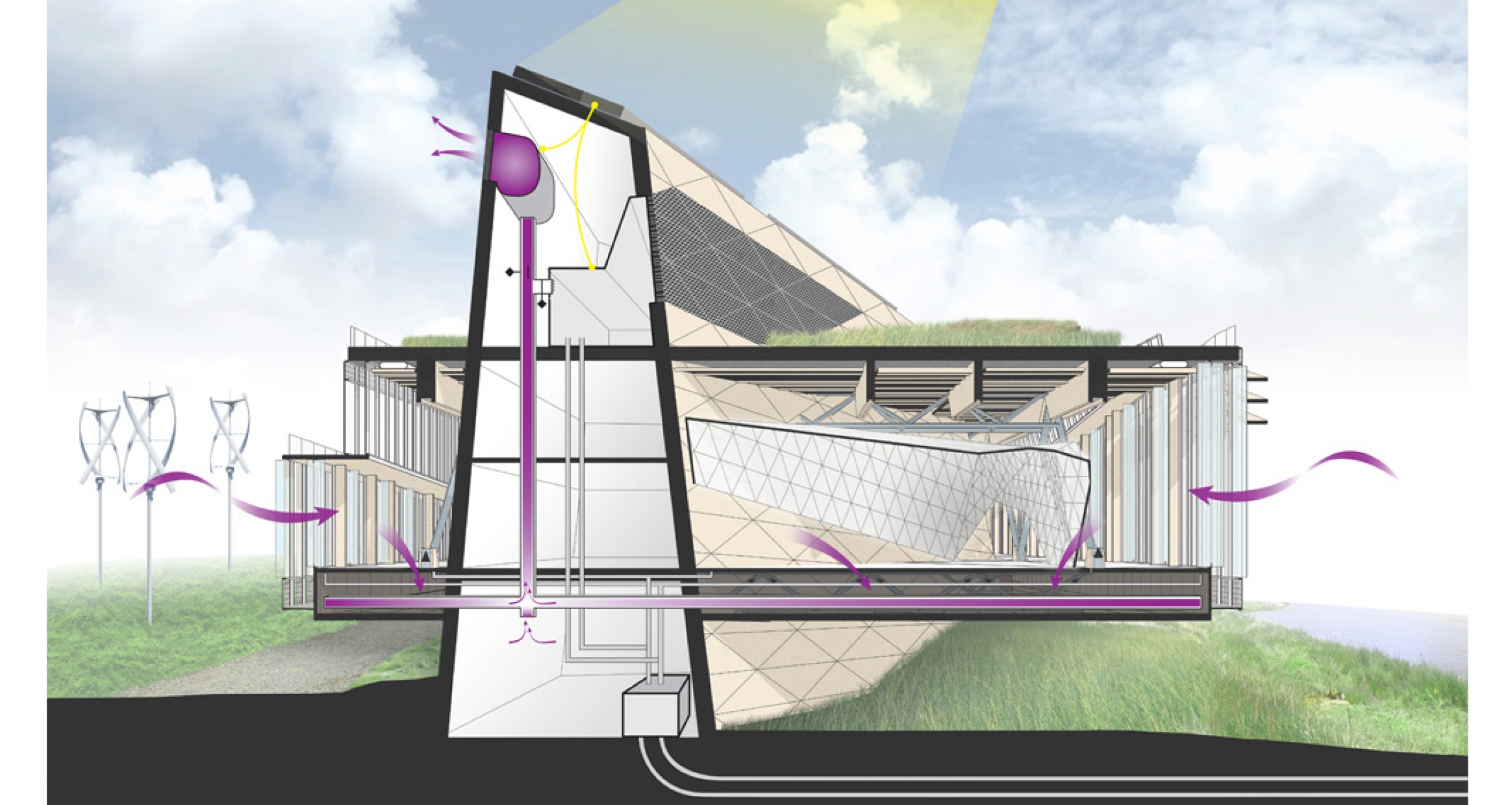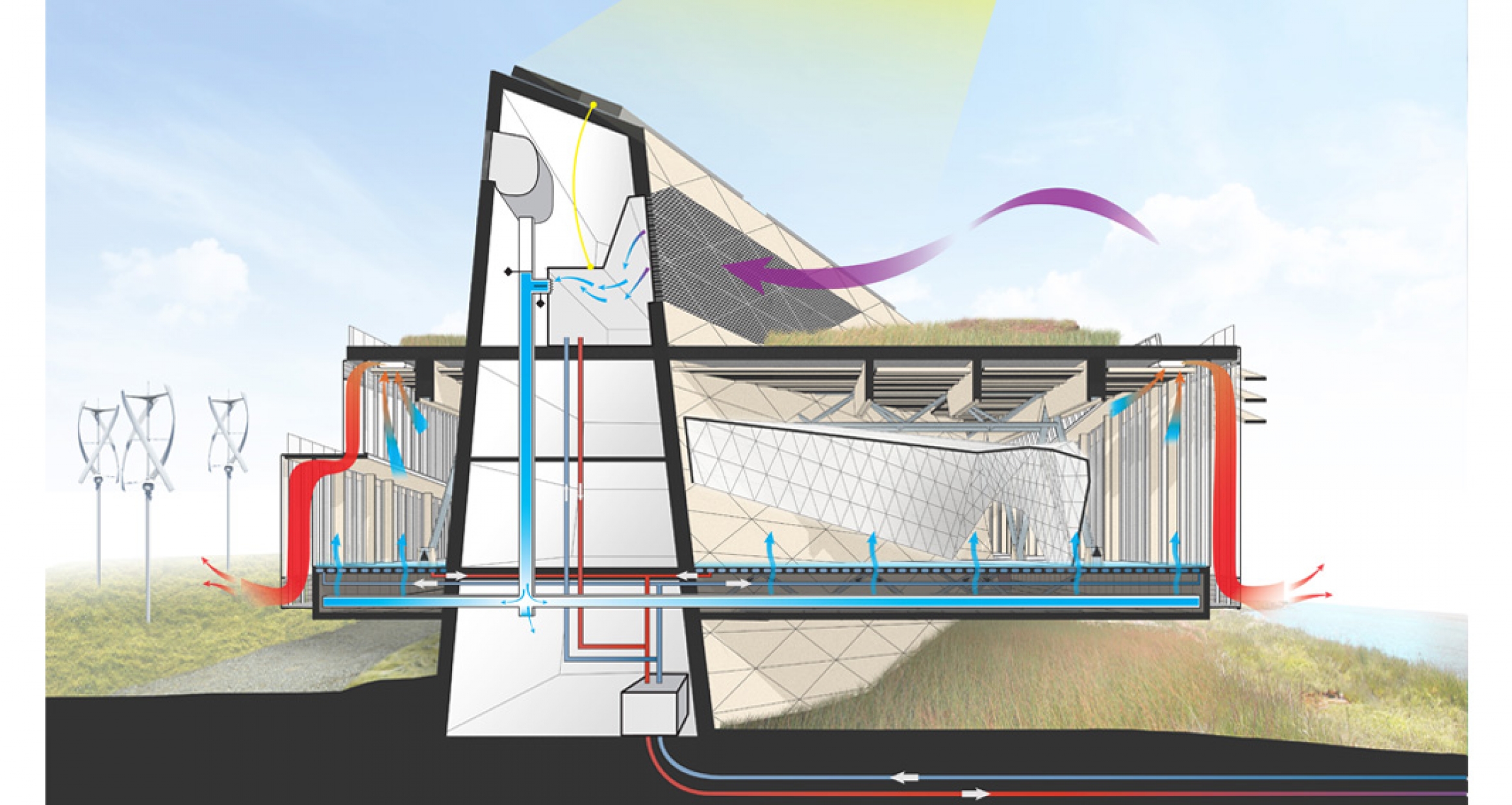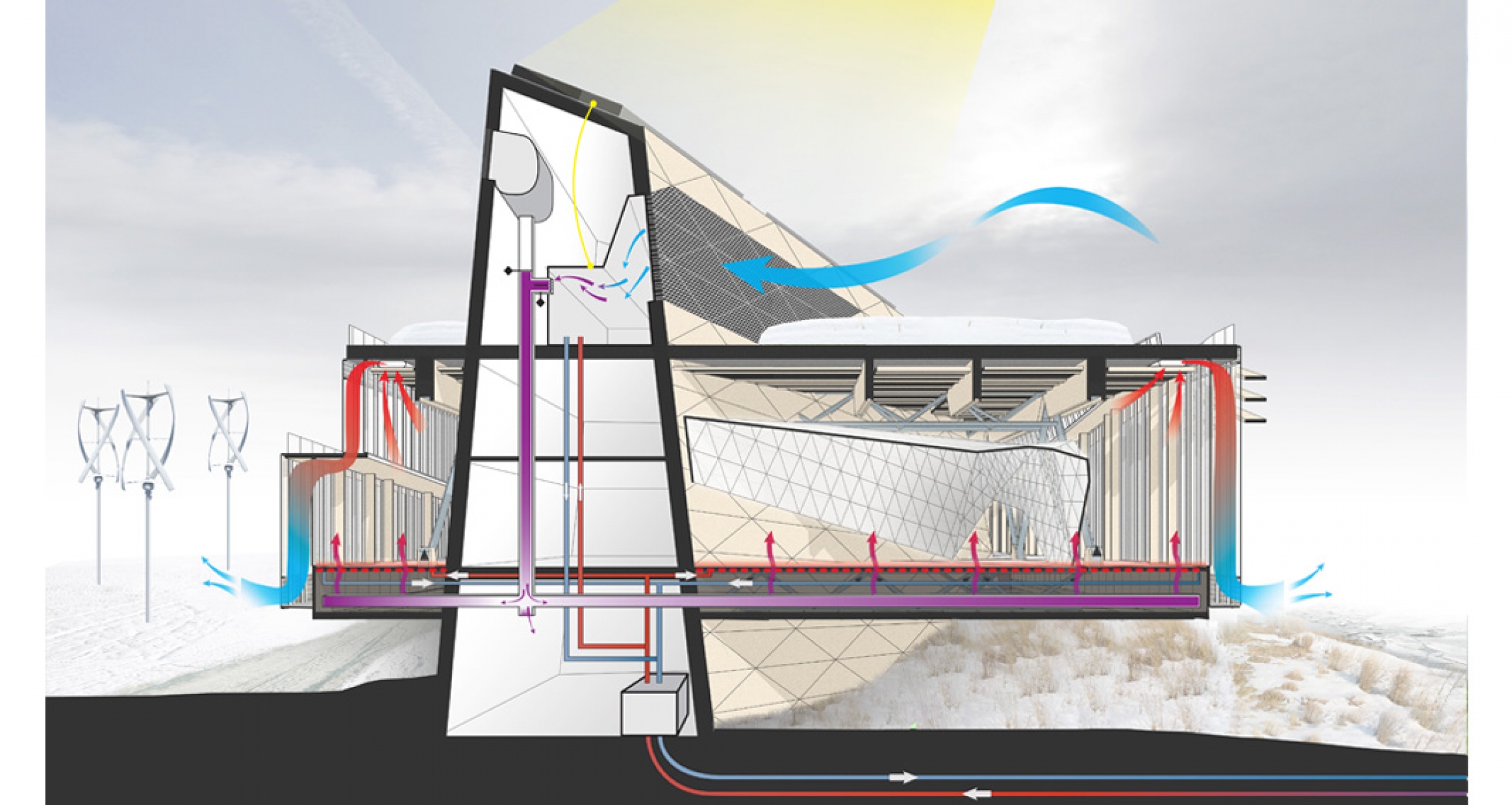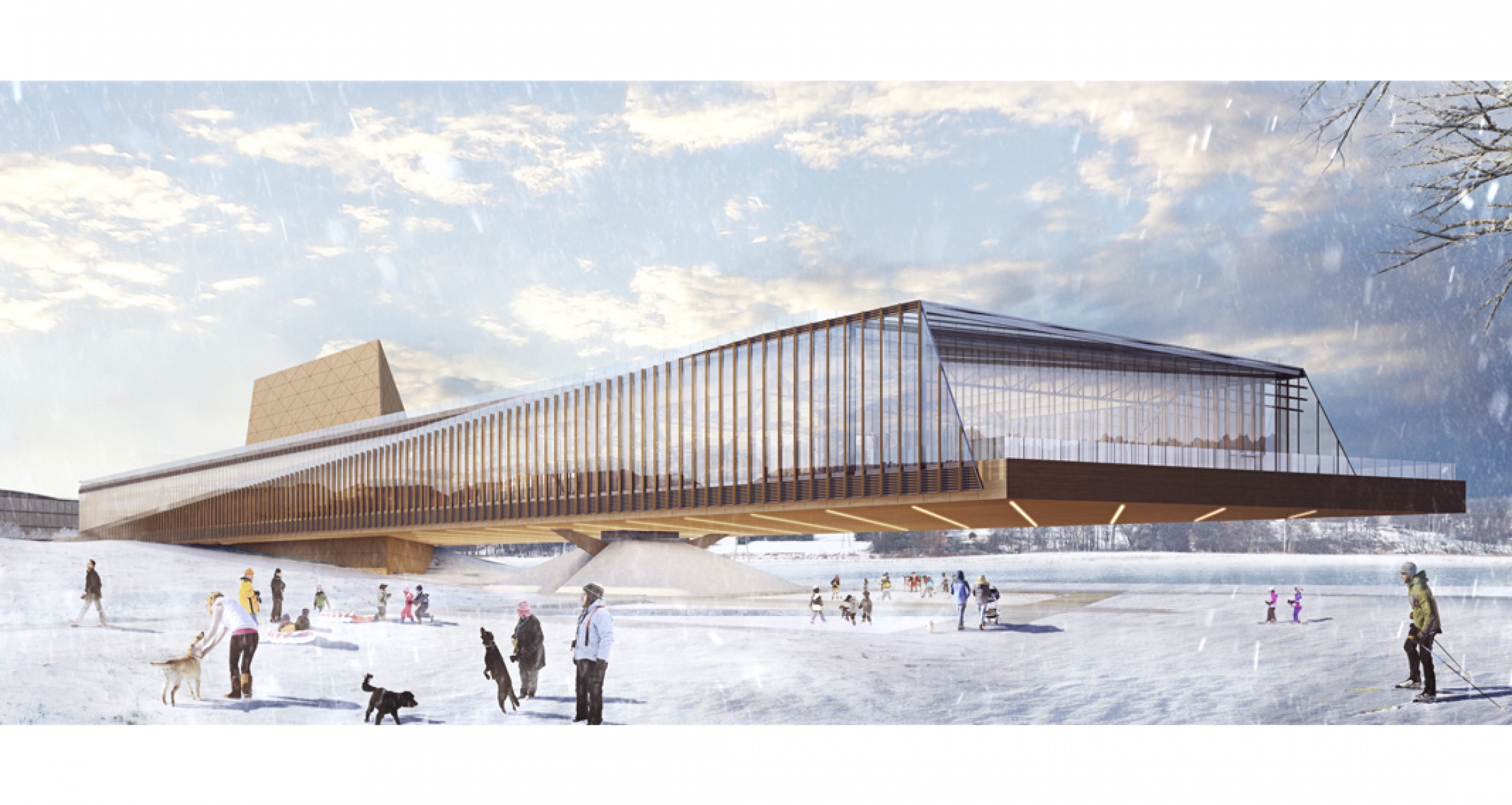 Rising from the island to meet the future, the net-zero Centre unfolds into a geometric sequence that invites exploration. Inspired by the accelerating trajectory of scientific discovery, the building expresses the anticipatory nature of critical inquiry – always reaching for the future.
Building Performance
Community Impact
Innovation Portal
Preview the museum arrival experience through an animated design rendering. Both outside and in, the facility is conceived as one continuous exhibition space that immerses visitors into the dynamic world of discovery and innovation.
Innovation
Advancing Mission
Strategies for Net Zero
While the client requested a maximum annual energy use of 100-150 kWh/m2, our design leverages an interdependent bundle of energy efficiency strategies - including PV, wind turbines, occupant sensors, high-performance systems, and heat exchange pumps - to achieve net zero. Additional wind turbines and biomass electric generation could feasibly take the facility beyond zero energy.
Energy Decisions