Inventive and engaging, the modernized facility complements world-class pediatric care with magic and whimsy to create a holistic healing experience. Immersive experiential design sparks children's imagination, distracting them from the stress of their lengthy hospital stays by inspiring and supporting play.
Each of the three renovated floors houses a unit of 17 family suites with home-like rooms for parents as well as patients. To encourage children to get out of their rooms and socialize with others, patient corridors feature interactive shadow boxes and "Discovery Walls," whose nine flat-panel LCD displays are programmed for gestural interactive play.
Evans Taylor Foster Childress was Architect of Record.
Building Facts
90,000 GSF modernization
3 floors
Immersive "Imagine Room"
Environmental Graphic Design
Inspired by Forest, Sea, and Sky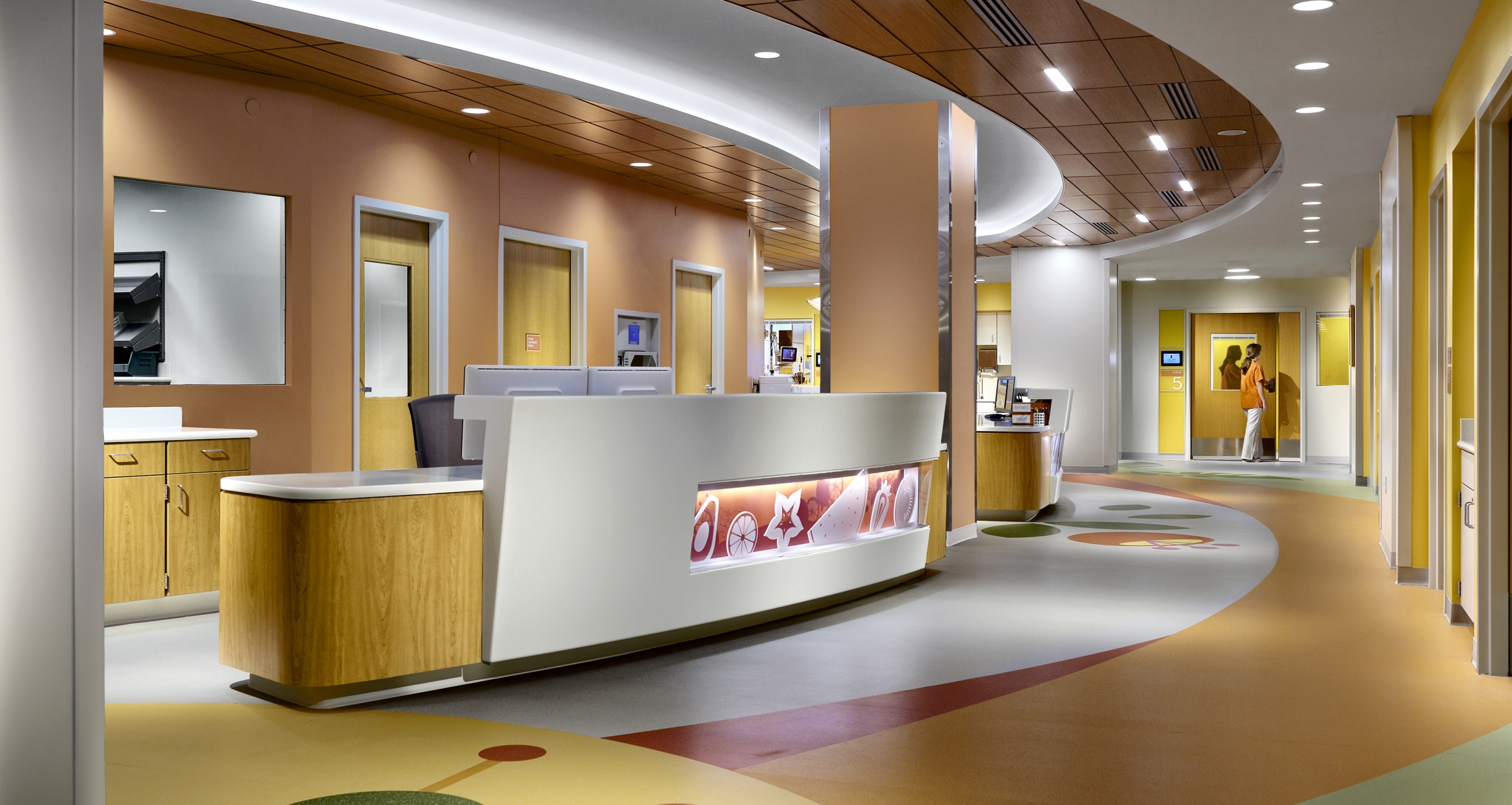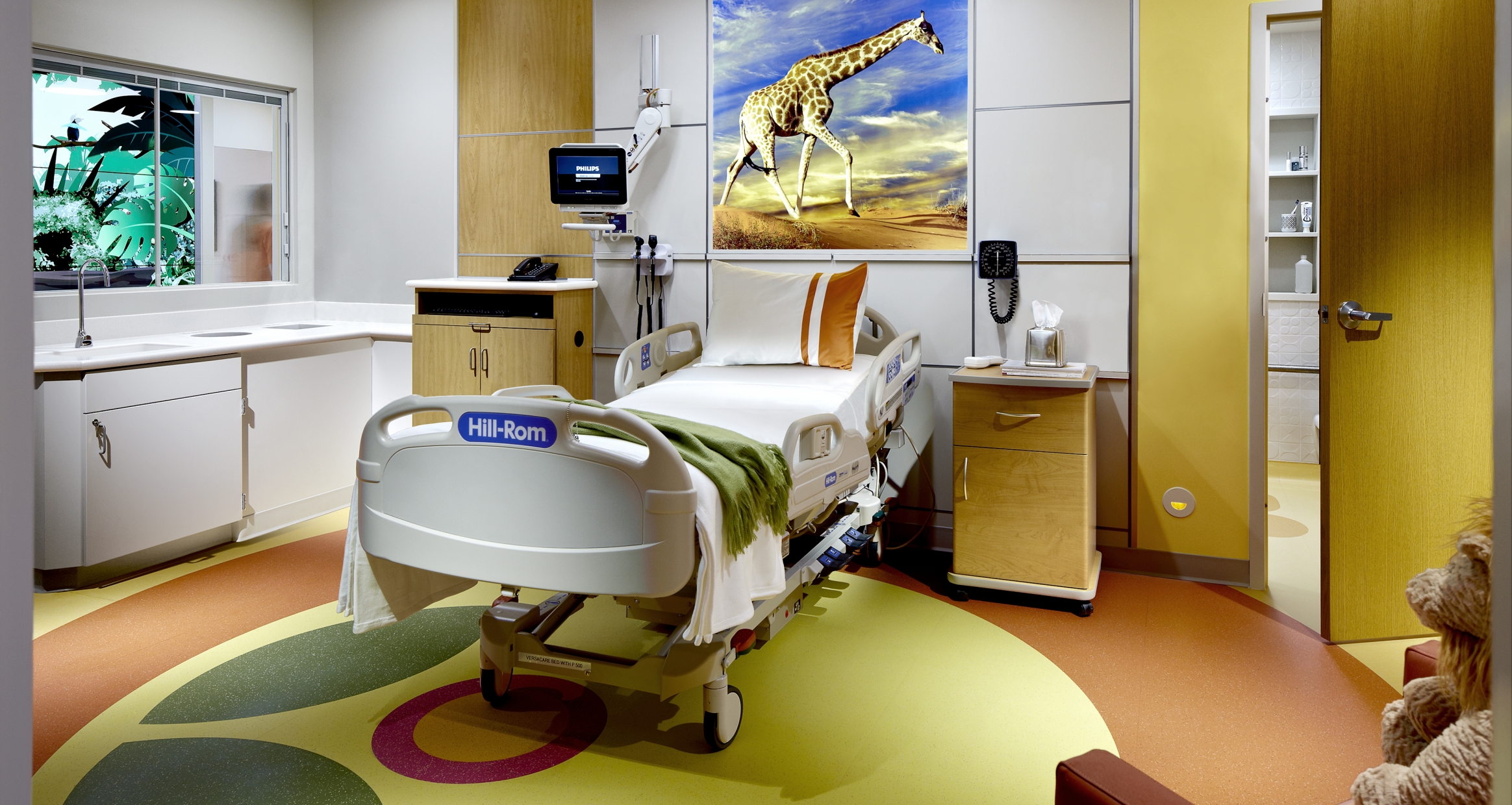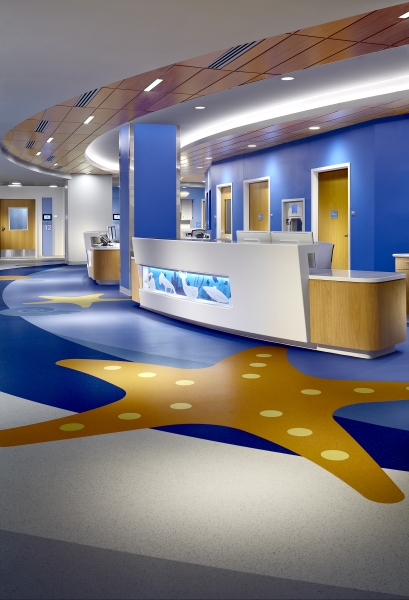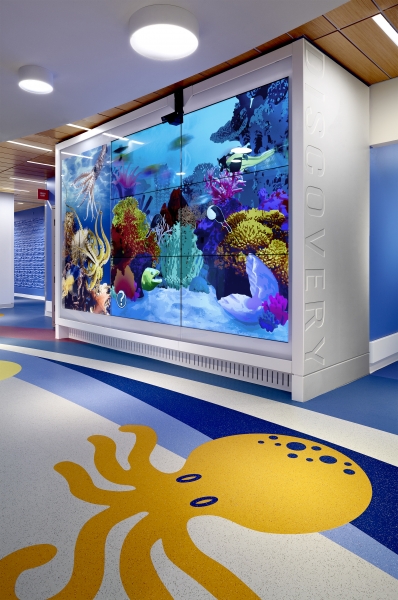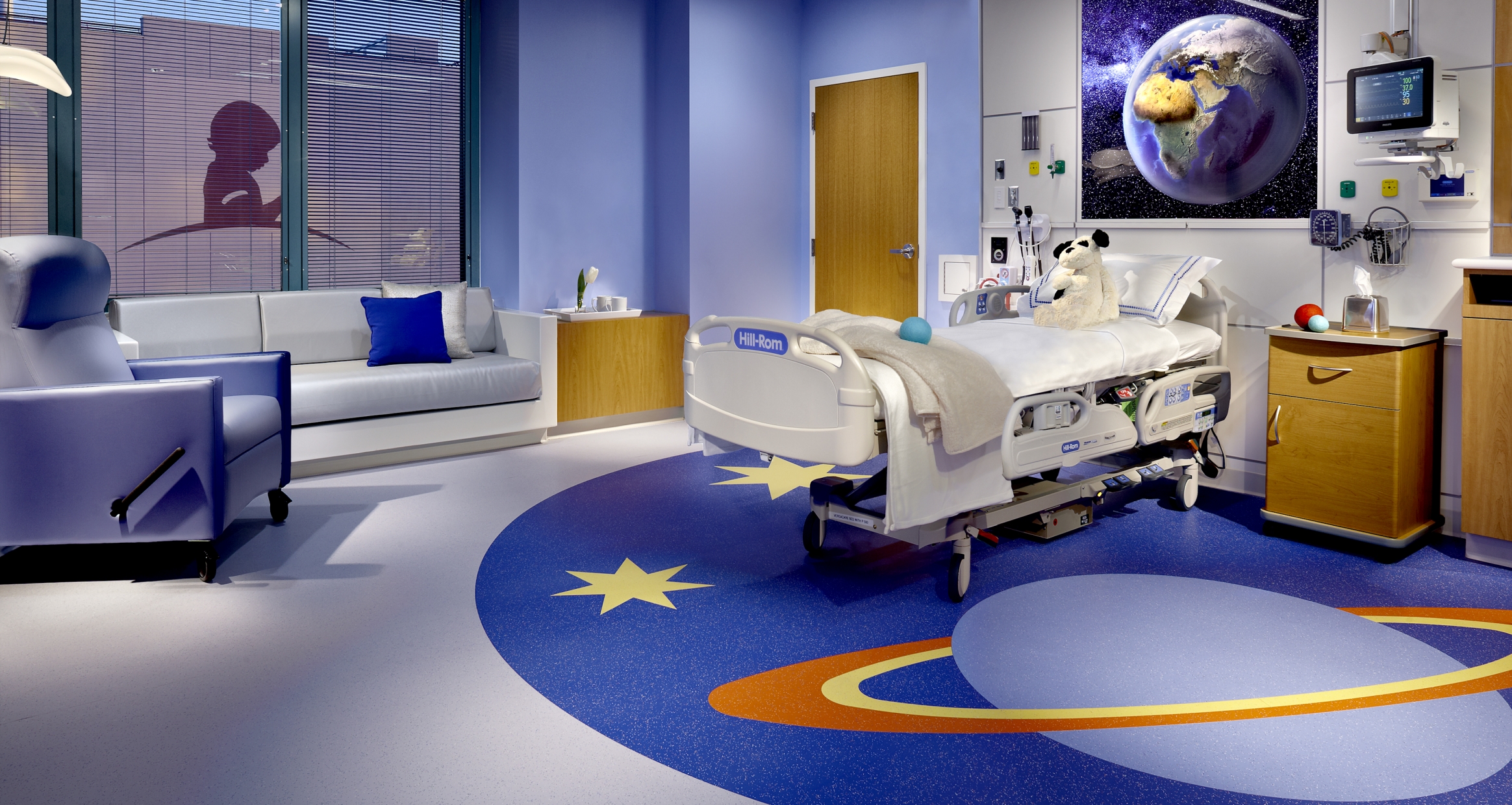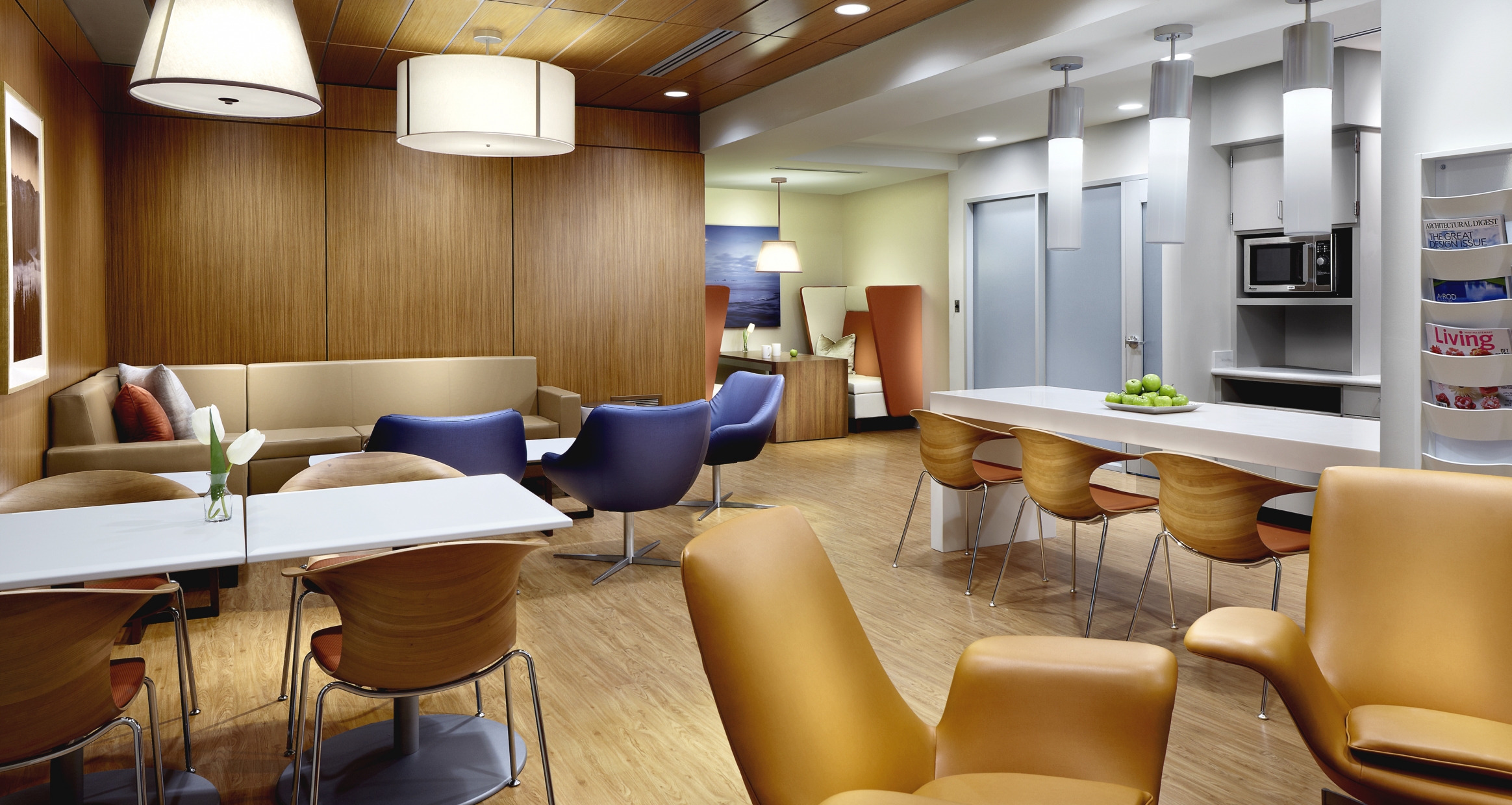 Each of the three floors guides children and their families through a unique experience – Nature's Orchestra, Discover the Sea, and Explore Space – whose theme is richly realized through environmental graphics, custom interactive games, and every aspect of the interior design. The design reimagines the 50-foot-long corridors leading from elevators to treatment areas as interactive "Journey Walls" with LED curtains and immersive audiovisual systems.
Room for Imagination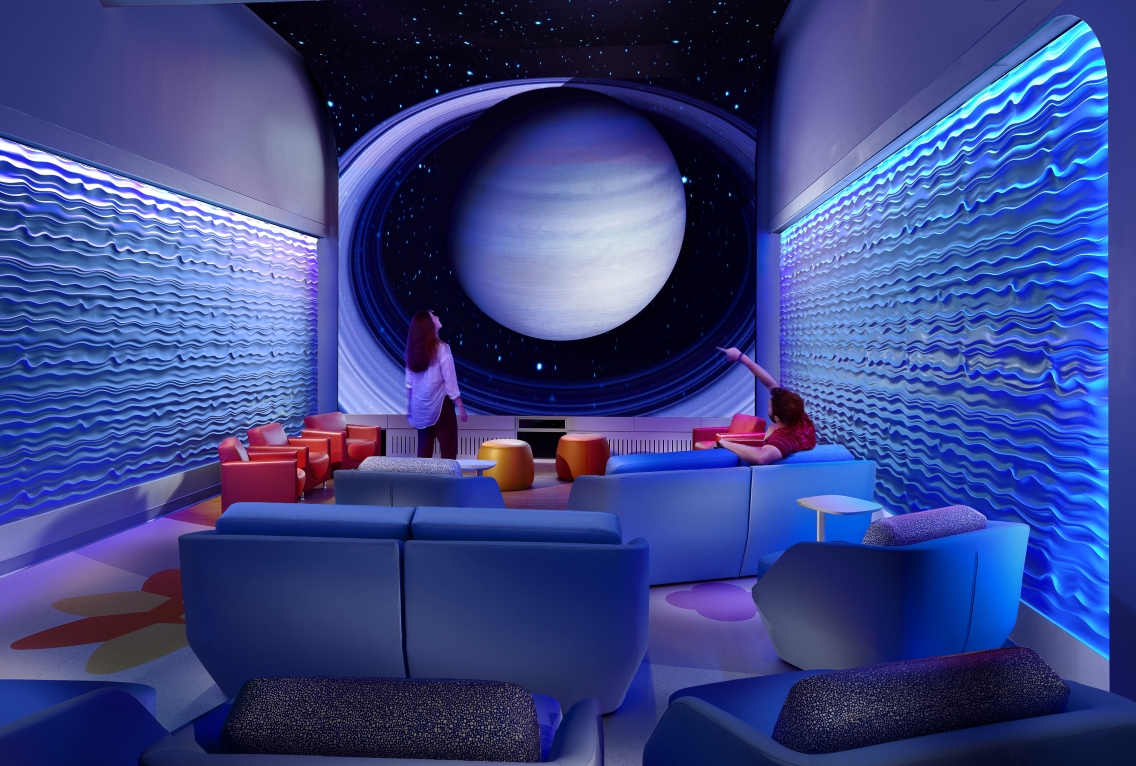 The centrally located Imagine Room, whose interactive screen curves into the ceiling, allows children to enjoy virtual experiences such as soaring through space, flying above trees, or swimming with fish. Comfortably furnished with cinema seating for movies and interactive light shows, the space also features a stage for imaginative play.
Just Imagine...
Immersive and interactive elements set the stage for healing journeys of the imagination in this video from St. Jude Children's Research Hospital. Environmental Graphic Design introduces a touch of play to distract children from the stresses of hospitalization.
Awards & Honors
Best of the Best- Large Healthcare

Best of the Best (Overall)
Project Tags