Using the patient-centric philosophy of the Planetree model as the basis for design, we partnered with clinicians and administrators to balance high tech and high touch, never losing sight of the client's goals to personalize, humanize, and demystify healthcare. The new facility includes the most progressive technology possible, as well as indoor and outdoor yoga sites, green-rooftop terraces for caregivers, and quiet spaces for respite, therapeutic touch and sound therapy. The Hospital made it a priority to collaborate closely with the City of Stamford and neighboring communities to inform the planning and design of a new campus that will enhance the community.
Building Facts
647,000 GSF
10 ORs
24-bed ICU
180 private rooms
Planetree design
LEED Healthcare Certified
Environmental graphic design
Planetree Proud
Planetree is an approach to healthcare that puts people first; it's person-centered care. But what does that mean in terms of design? Learn how Stamford Hospital uses Planetree Principles to connect patients, caregivers, families, and the community to create a holistic healthcare experience.
New Design, Increased Care
After one year, the new design of Stamford Hospital has enabled the hospital staff to care for an increasing number of emergency department patients.
Not Only More Visitors, Less Wait Times
Arrival to Bed Time Decreased More than Half
47 minutes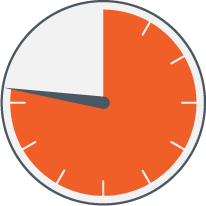 21 minutes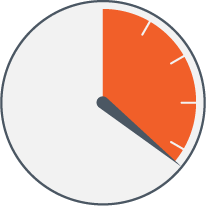 Patients Receive Care 2x Faster
41 minutes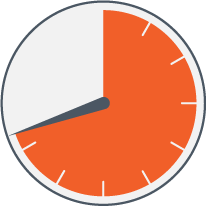 19 minutes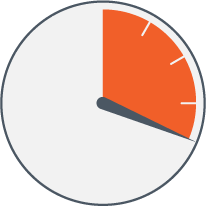 Largest LEED Healthcare Project in USA
With the Stamford Hospital campus having structures that date back 100 years, the system recognized the need for a larger hospital. Originally registered under LEED-NC, the project's registration was changed to the newly-released LEED for Healthcare in 2013 to better reflect the occupant's needs. The project is the largest LEED for Healthcare project in the USA at the time of its certification and the first LEED for Healthcare project in Connecticut.
New Model for Healing
The new Stamford Hospital is the boldest healthcare initiative in Fairfield County's history. Stamford's new building is more than a state-of-the-art facility: it symbolizes their philosophy of patient- and family-centered care. Healing begins as soon as you arrive at the hospital. This is Healing Reimagined, as told by the Stamford leadership team.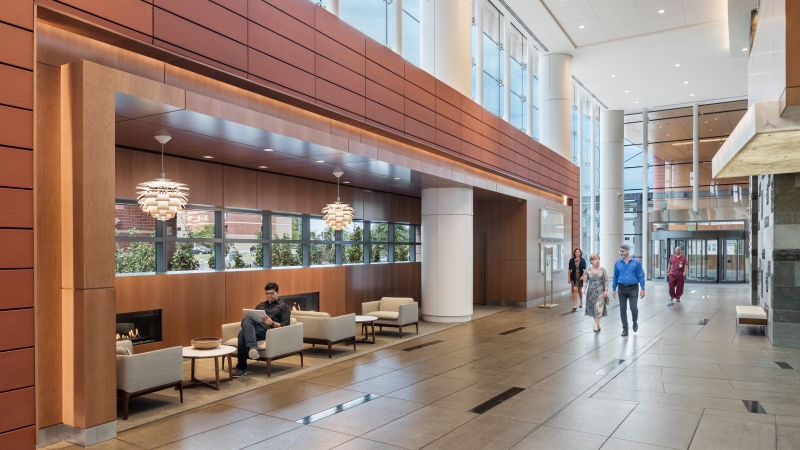 The Planetree philosophy filters all design decisions through three focused lenses – Empowerment, Dignity and Compassion. Embracing this human-centered approach helps hospitals reimagine the healing experience and negotiate the challenges of the rapidly changing healthcare arena. More