Designed to be a "crucible for ideas," CSI has raised the University's profile in the community; helped increase enrollment in STEM fields; and become the "go-to" place for students from departments across campus. The sustainable, site-inspired design channels students, faculty, and visitors through interconnected neighborhoods of classrooms, laboratories, offices, and "living spaces" along a connective spine that links the sciences to the center of campus. This popular new campus hub provides unique learning environments including 'the Cube," an innovative Maker Space that supports both engineering and Trinity's unique interdisciplinary program in entrepreneurialism.
Features:
Feature 1:

Designed to help manage stormwater runoff, the bioswale features live oaks and native plants.

Feature 2:

A green roof is one of several features that make the building a living lab for sustainability.

Feature 3:

Energy-saving design strategies earned Trinity a $1.3M rebate from the local utility.
Building Facts
155,000 GSF new
85,000 GSF modernization
LEED Gold certified
43 research labs
24 teaching labs
Innovation lab/maker space
Outdoor classroom
Biology
Chemistry
Computer Sciences
Engineering Science
Psychology
Awards & Honors
Merit Award
Transparent by Design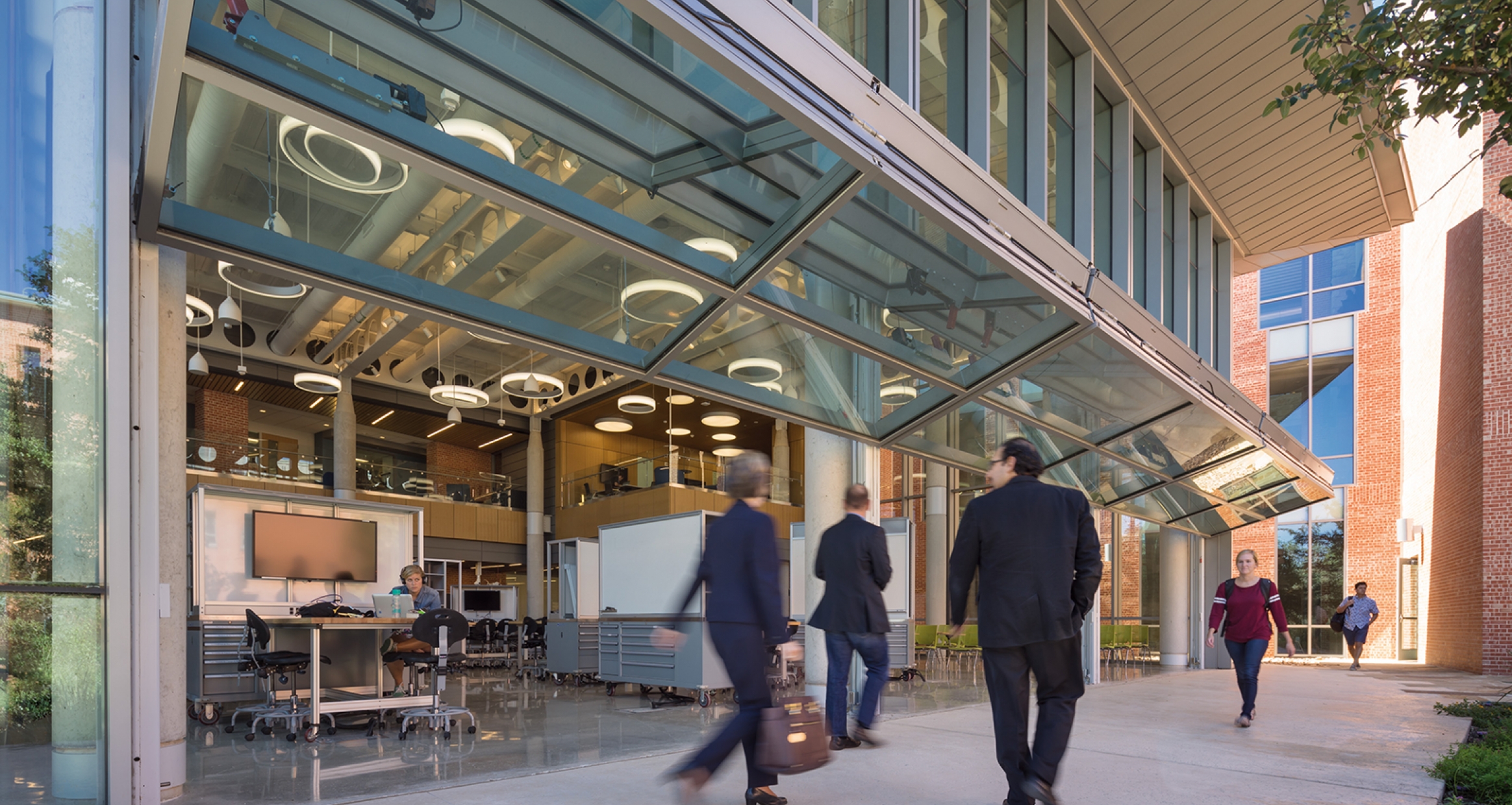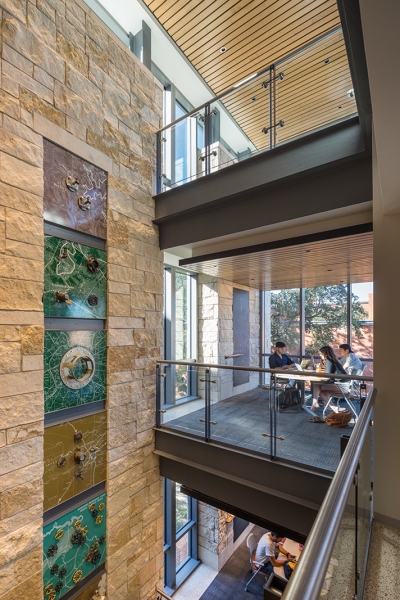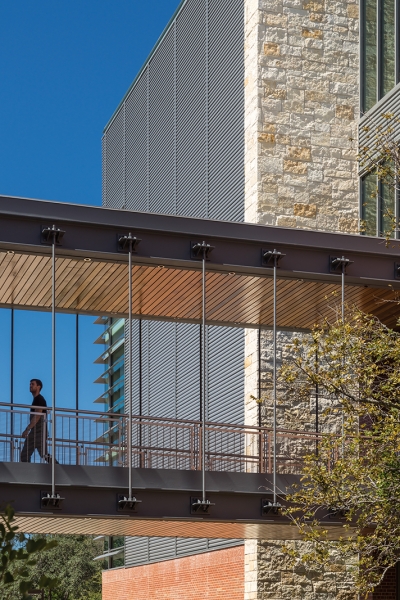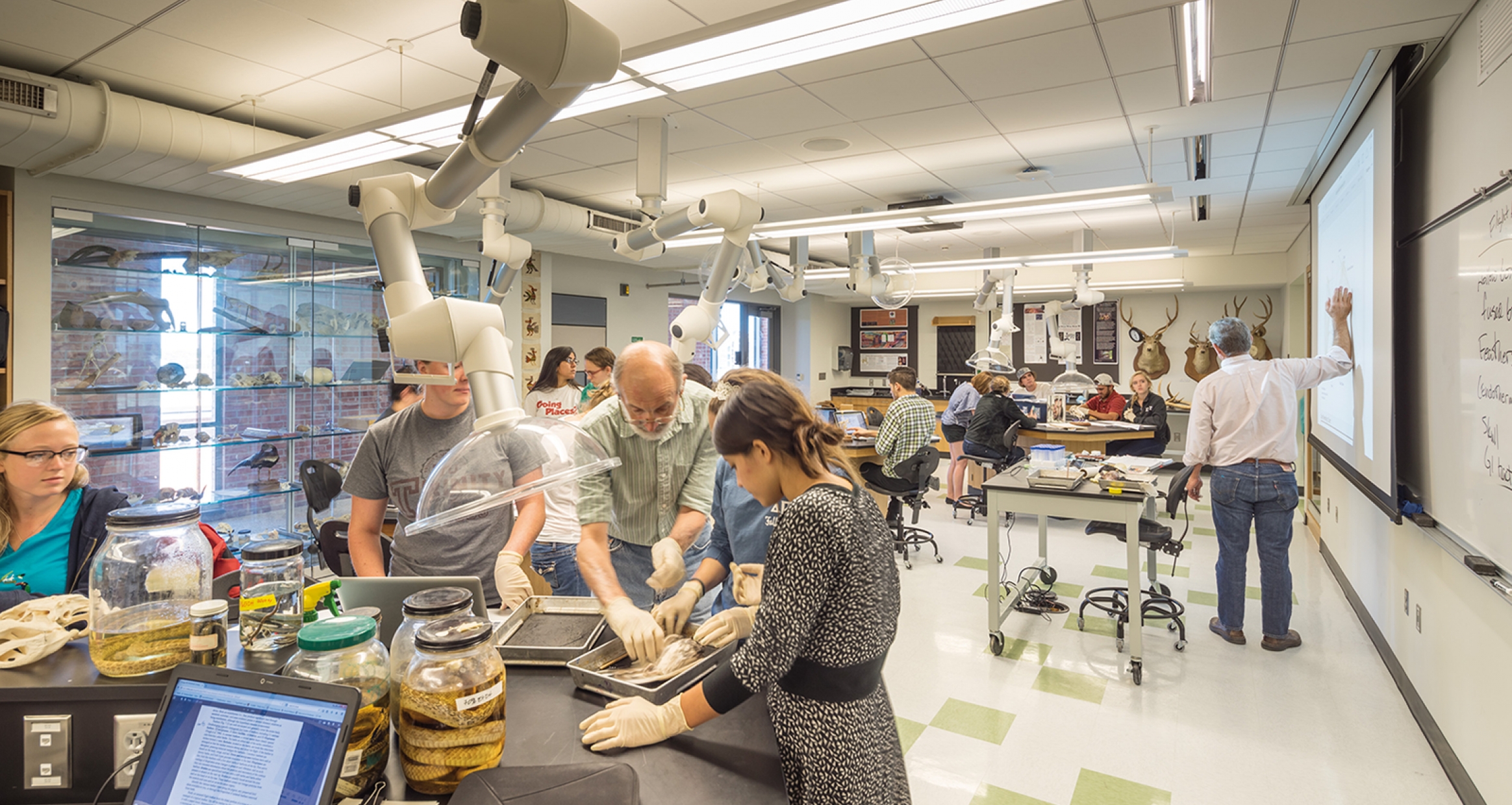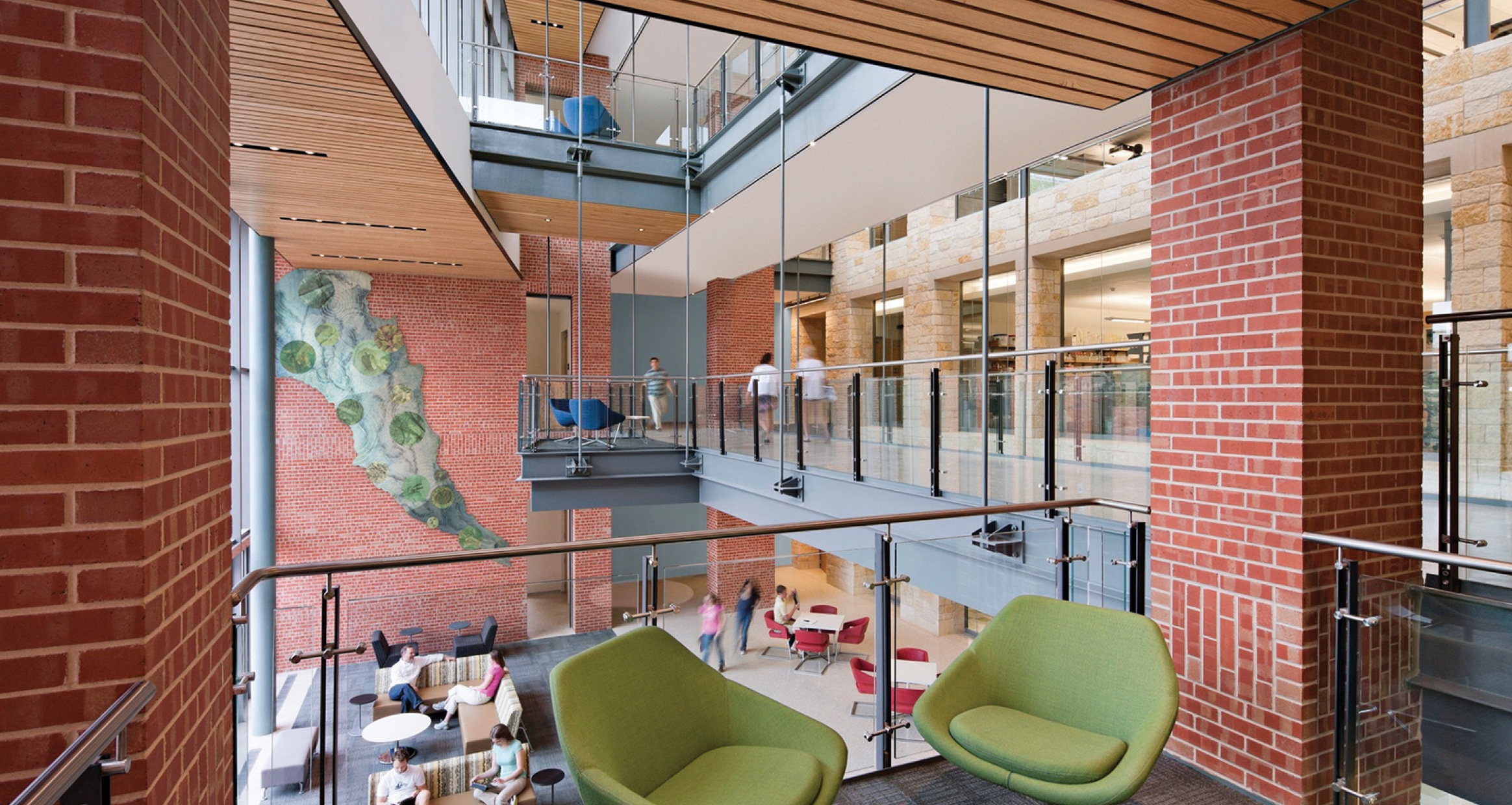 Glass walls put science on display to increase interest in STEM among those using the building's soft spaces. This deliberate transparency strengthens connections between the sciences and the rest of the campus.
Innovation
Modernization
Collaborative Space
Interiors
The Secret Is Out
"What will science education look like in 20 years?" We don't have a crystal ball, but our designs are already transforming attitudes about science and math. Trinity faculty and students are talking about how inspired and empowered they feel...
Advancing Mission
STEM Research
The architects collaborated and pushed us to think beyond our wildest dreams, and the result is this award-worthy facility that has transformed the way we think about our educational mission and demonstrates who we are.

David Ribble
Think / Model / Make
An inventive Makerspace has helped increased STEM enrollment at Trinity University, a #1 ranked liberal arts university. "The Cube" accommodates variously sized groups with movable walls, mobile team stations, and gigantic garage doors to support both presentations and hands-on individual or collaborative work .
Innovation
Advancing Mission
Collaborative Space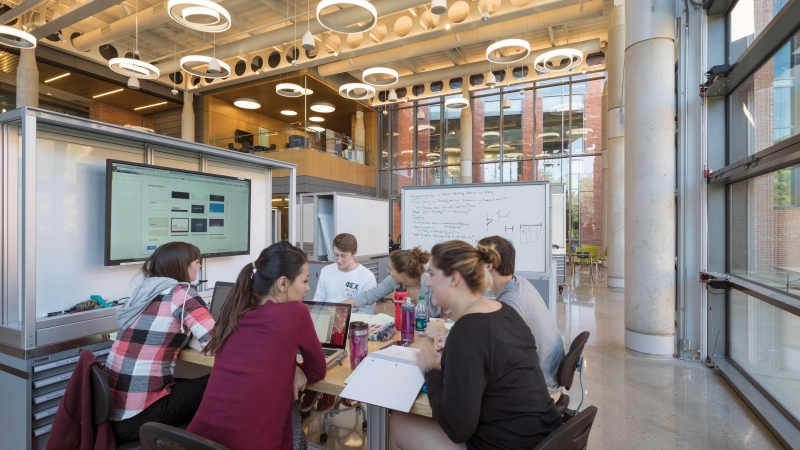 This article from High Profile explores what makes makerspaces such engaging learning environments for students from all disciplines. Drawing on her lab planning and STEM research experience, the author explains the Think/Model/Make design concept with examples from her favorite makerspace - Trinity University's unique innovation center, "The Cube." 
We assessed existing STEM buildings on the Trinity campus in comparison to an EYP-designed facility.  More
More Projects Like This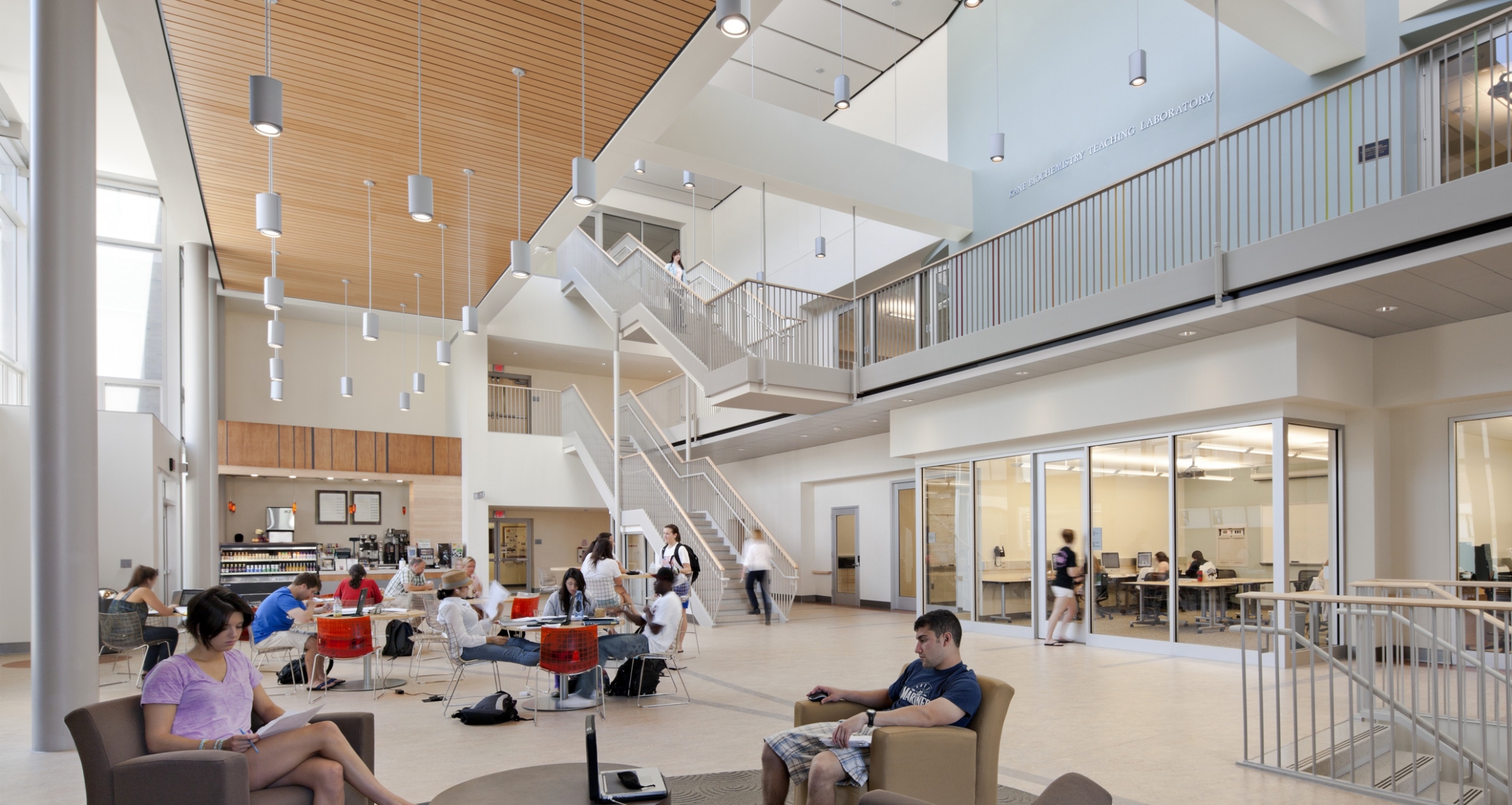 Union College
STEM
An academic "town square" puts science and sustainability on display.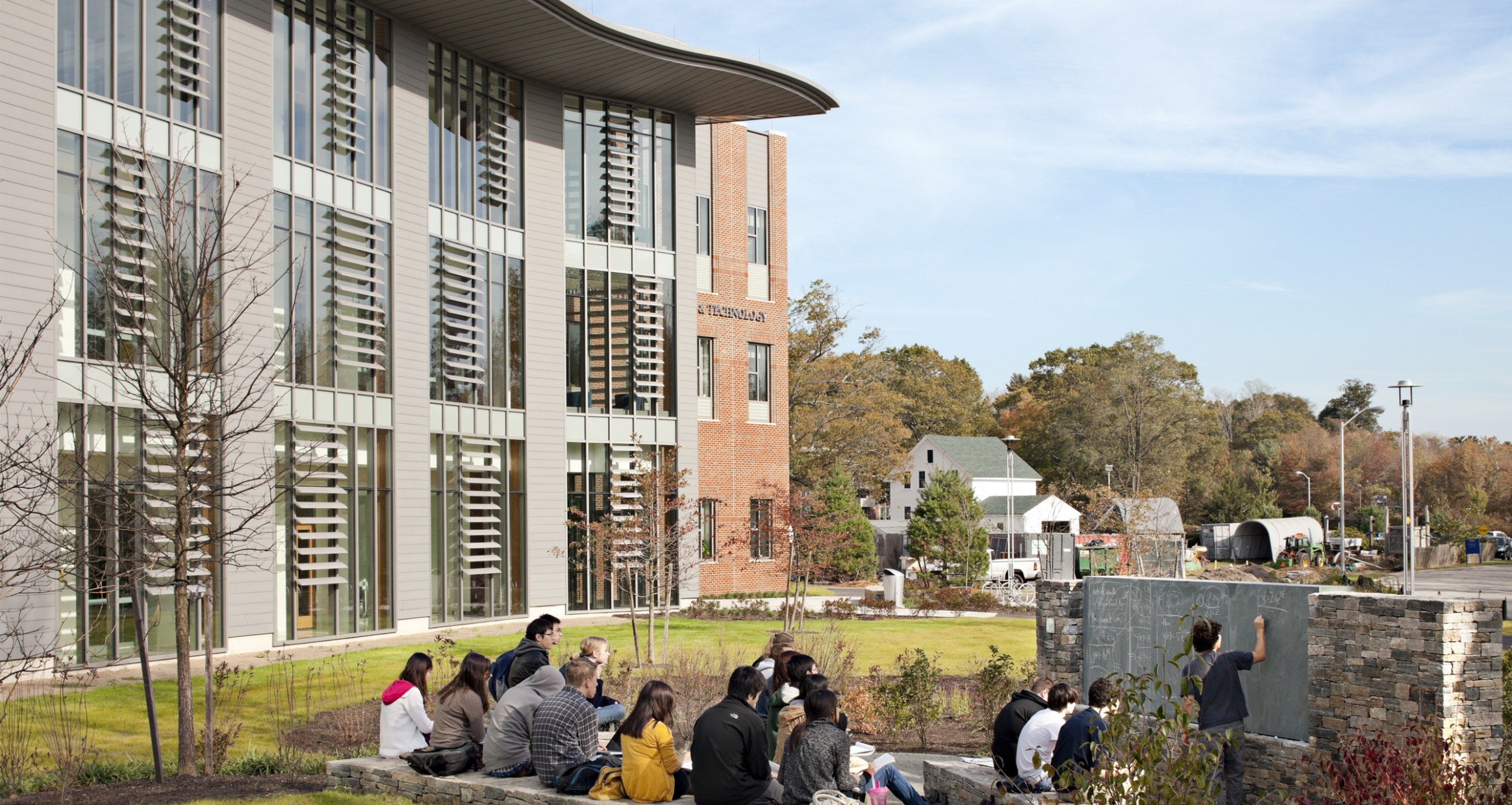 Wheaton College
STEM
Dynamic design attracts students to explore ideas in a "living lab."