Co-locating inpatient and outpatient care is an effective and efficient strategy for delivering high-quality care (with limited resources) to a growing suburban population. Highlands Ranch is the latest iteration of an innovative prototype design approach, which enables phased expansion while maintaining operational excellence and an outstanding patient experience. The hospital also features an integrated medical office building, cancer center and parking garage.
Building Facts
360,000 GSF Hospital (6 stories)
85,000 GSF MOB & Cancer Center (6 stories)
73 beds (expanding to 150+)
Level III Trauma Center with 27 exam-room ER
8 Operating Rooms
Advanced Cardiac & ICU Care
Cancer Center (Radiation & Infusion)
Level III NICU & Women's Unit
34-acre Greenfield site
600-Car Garage
21,000 GSF Central Utility Plant
Community Outreach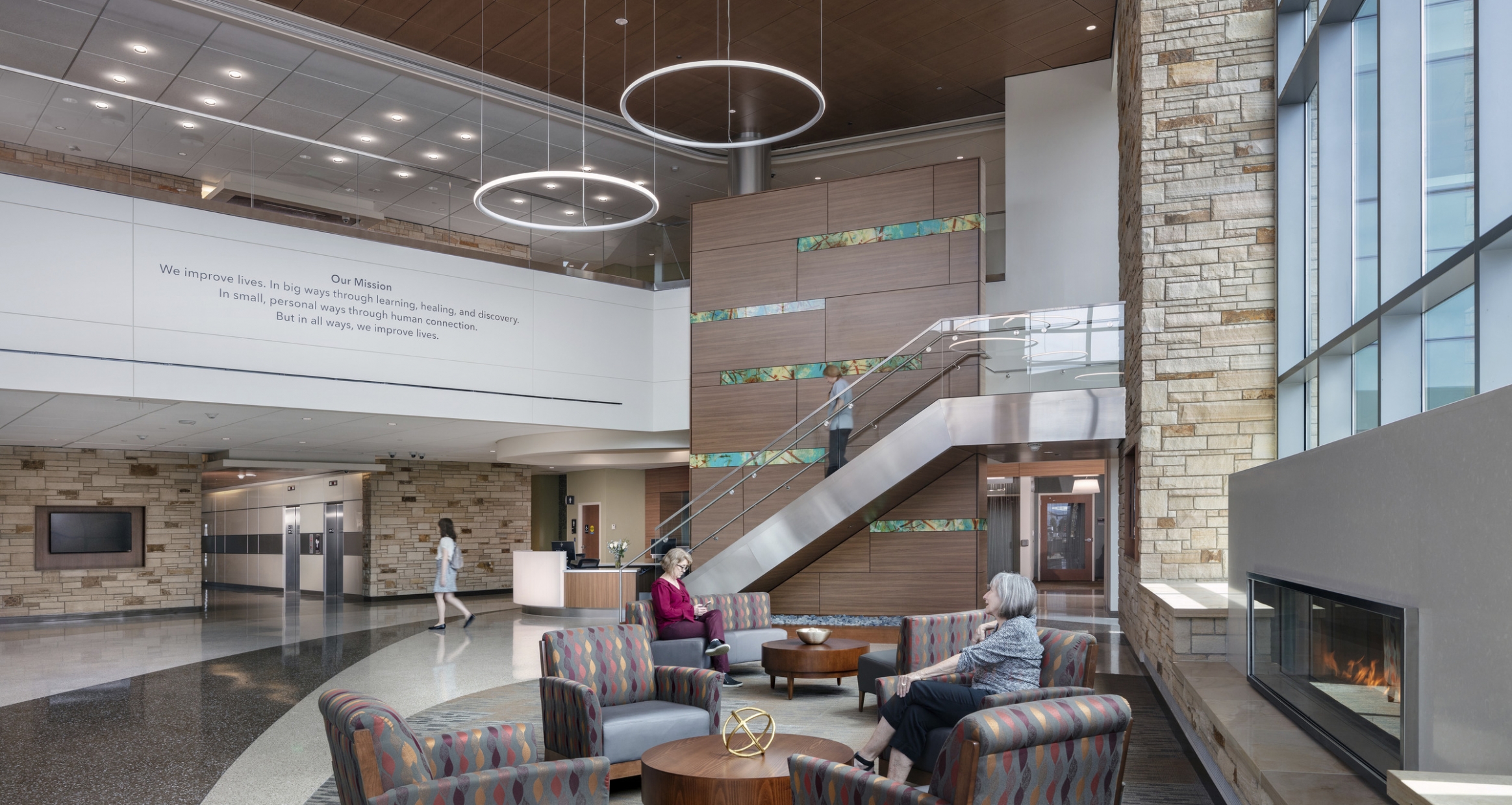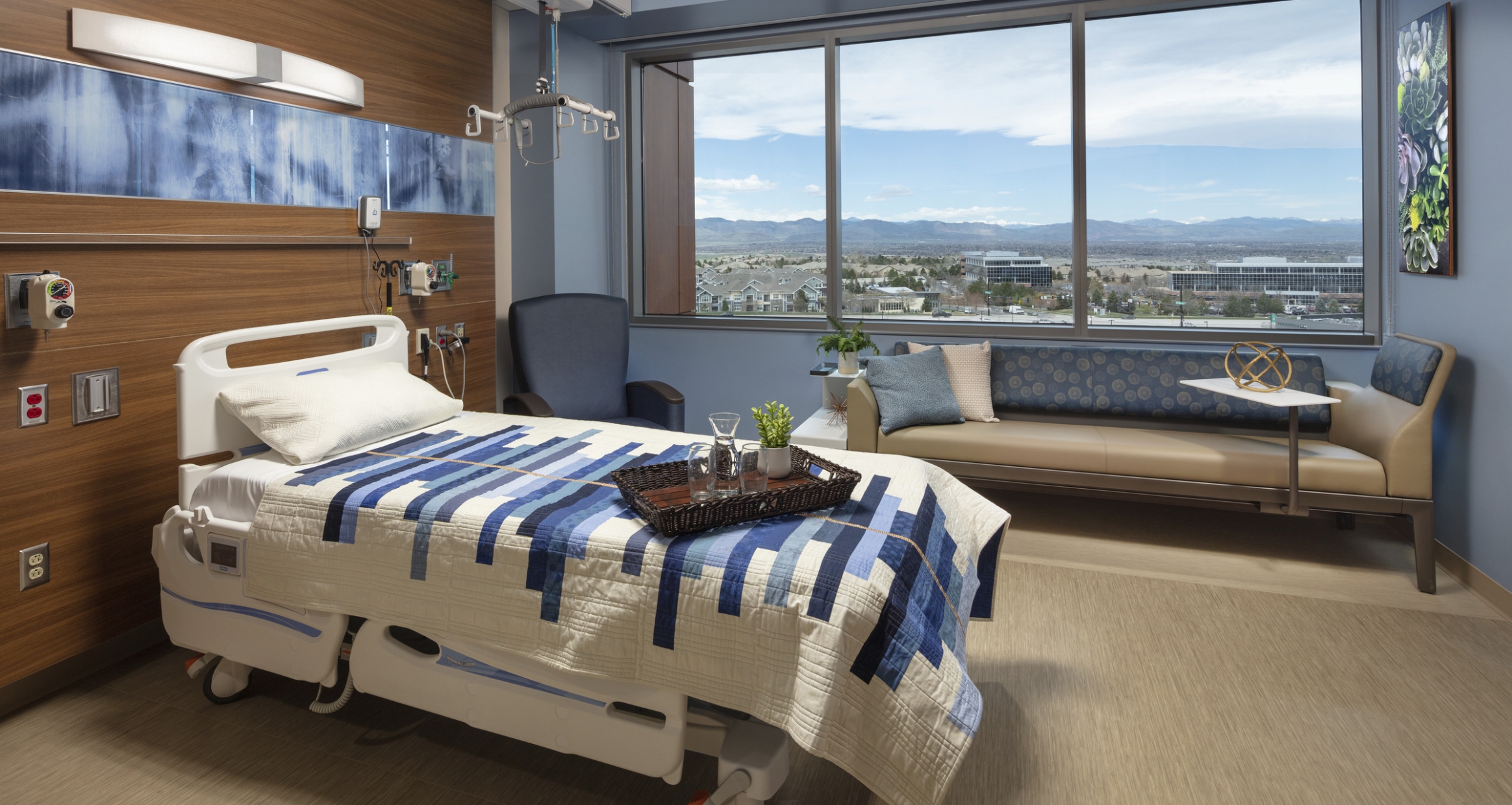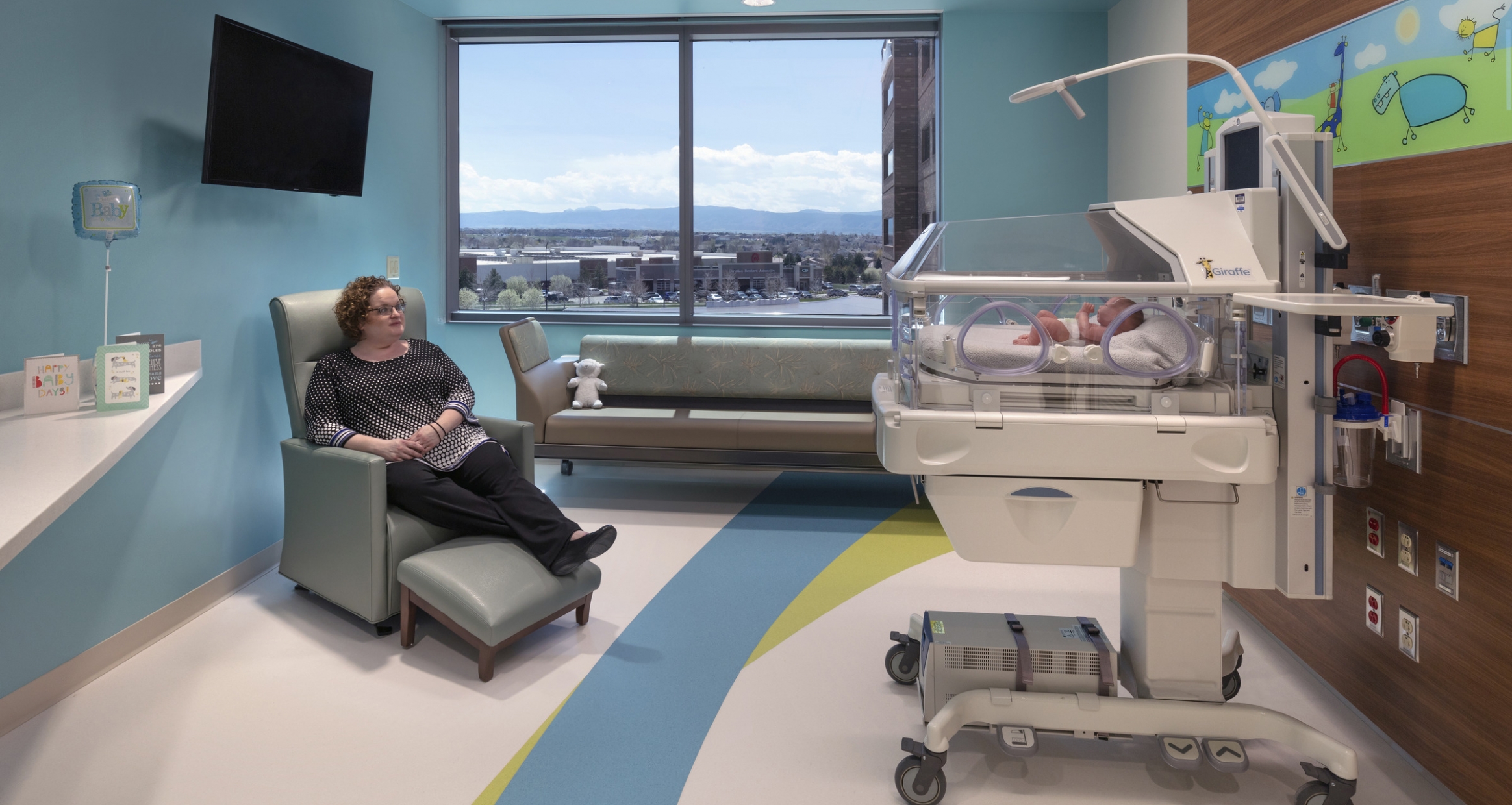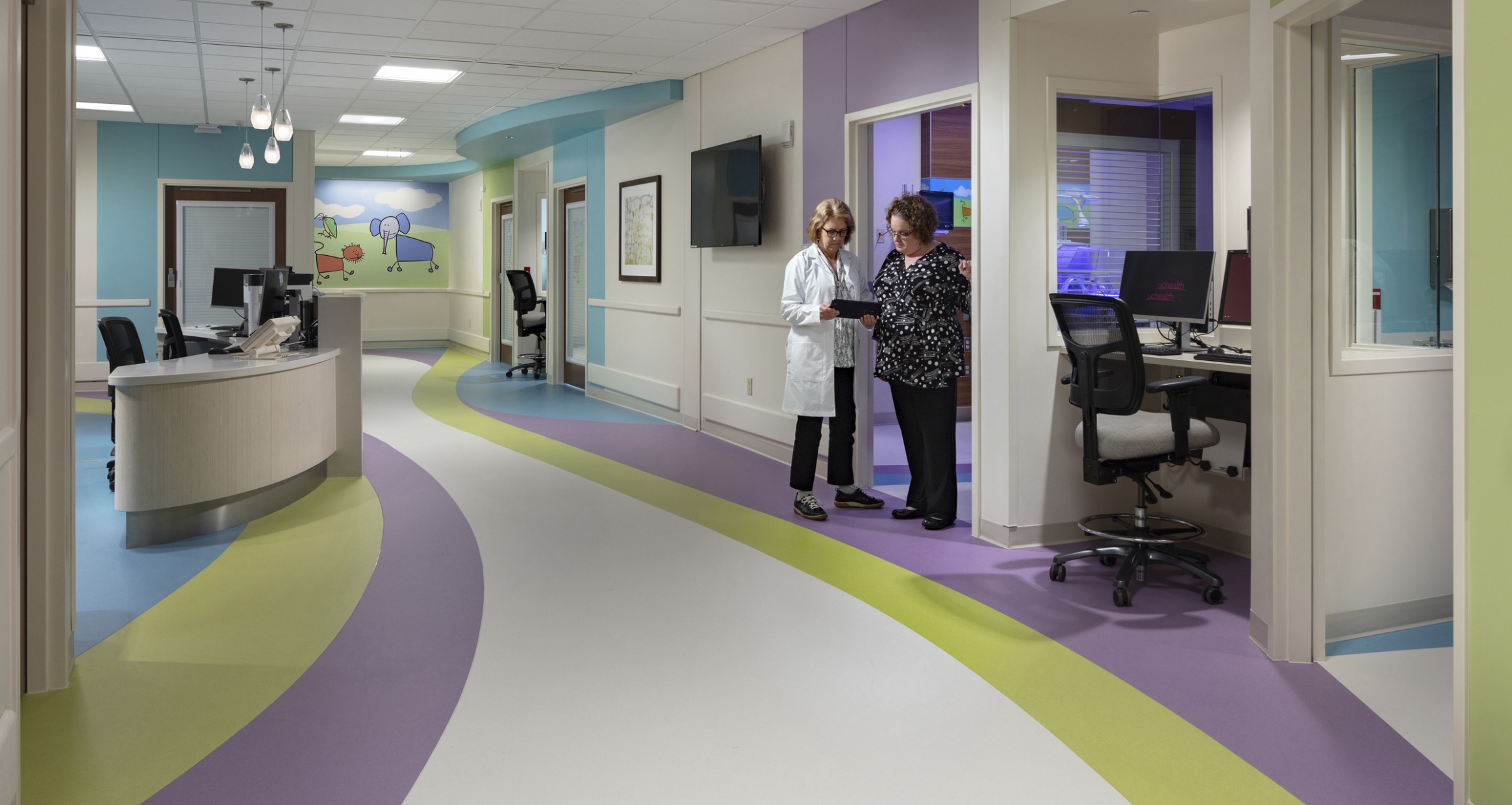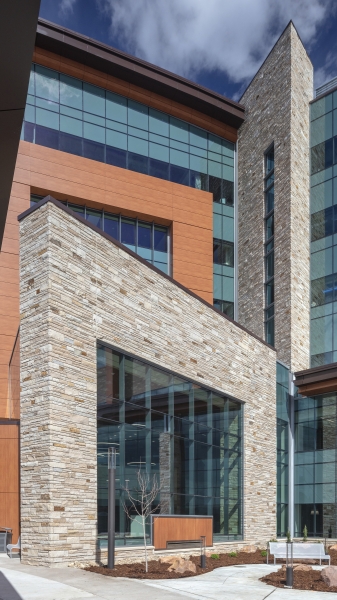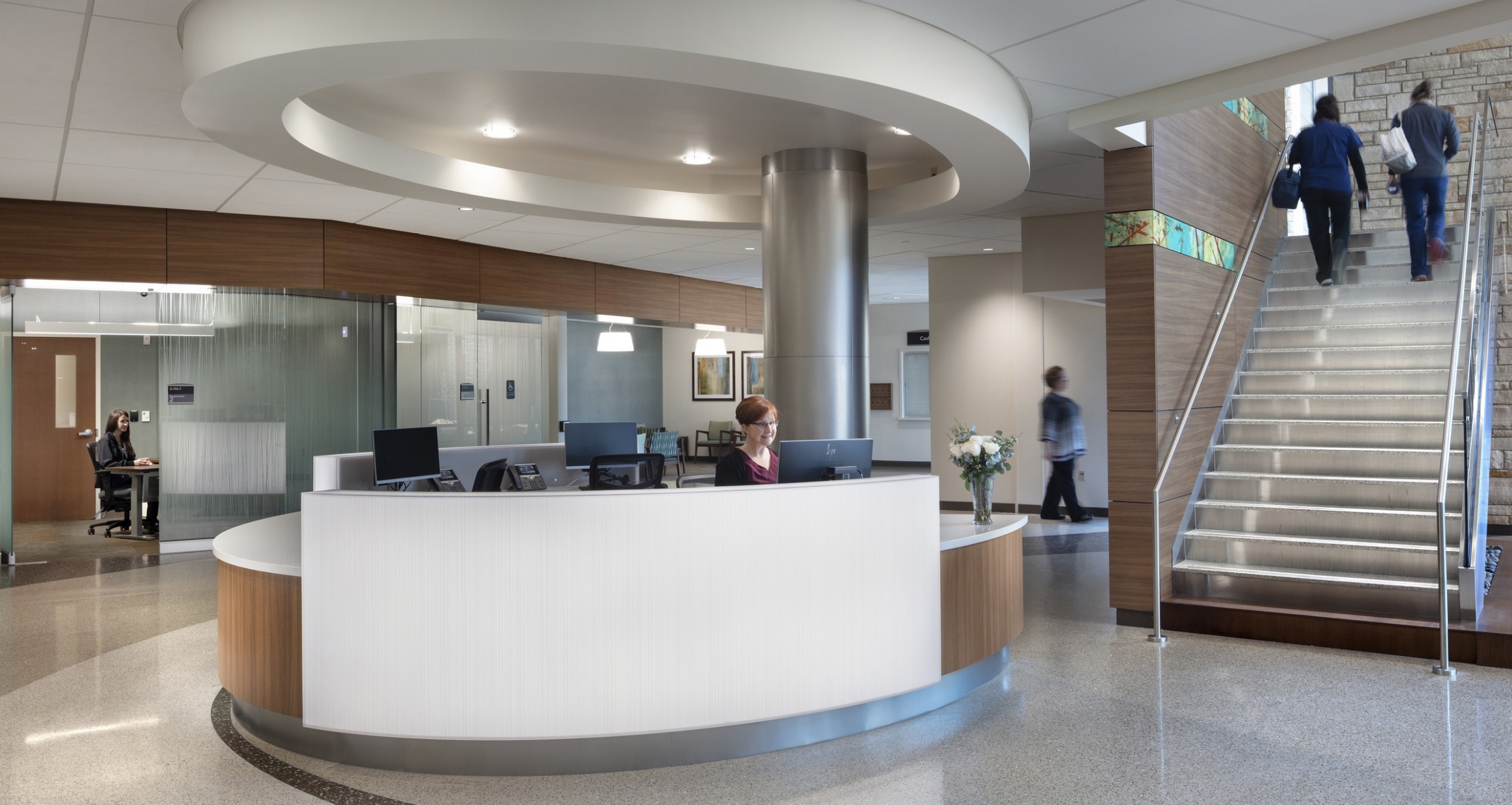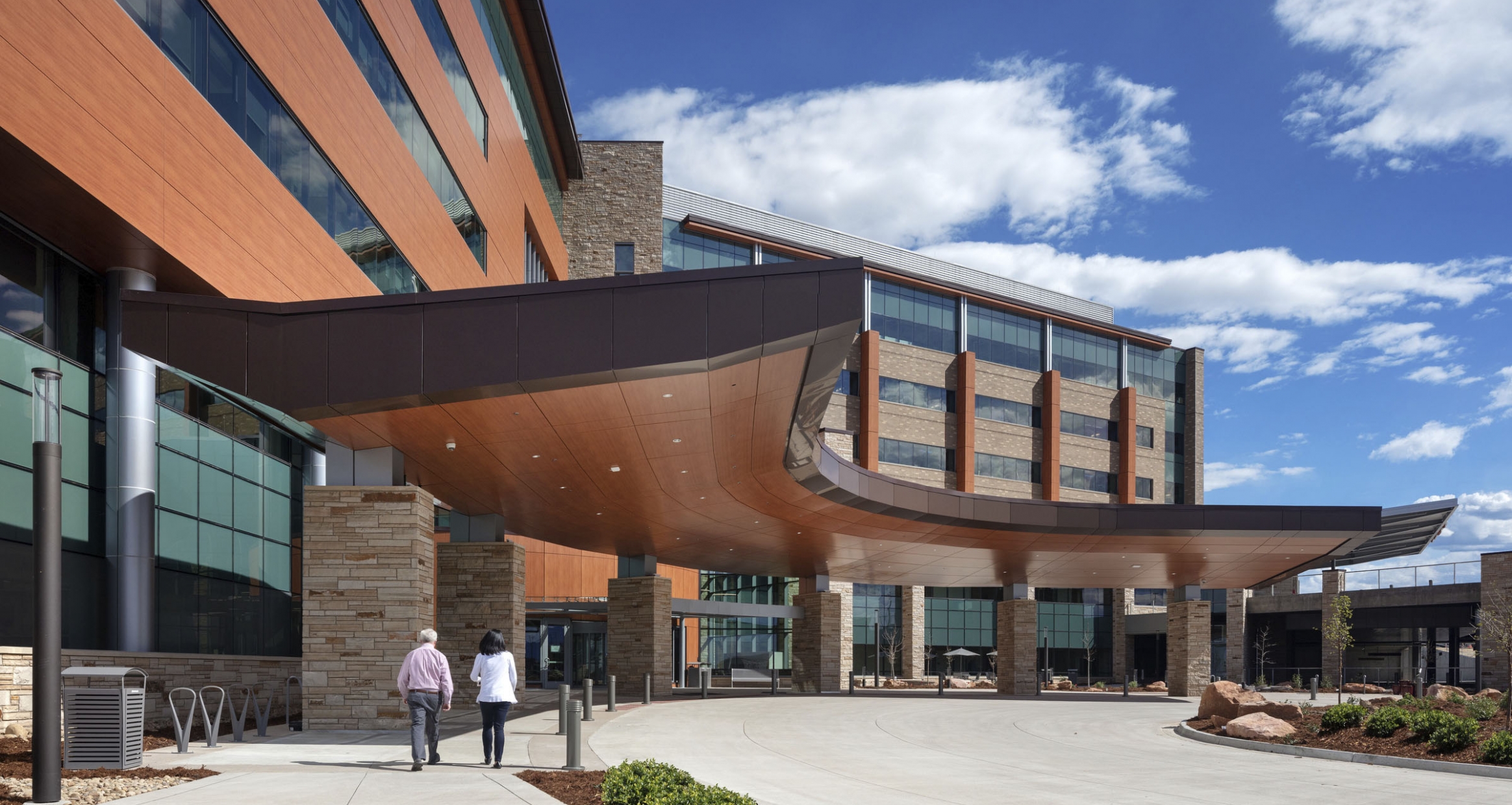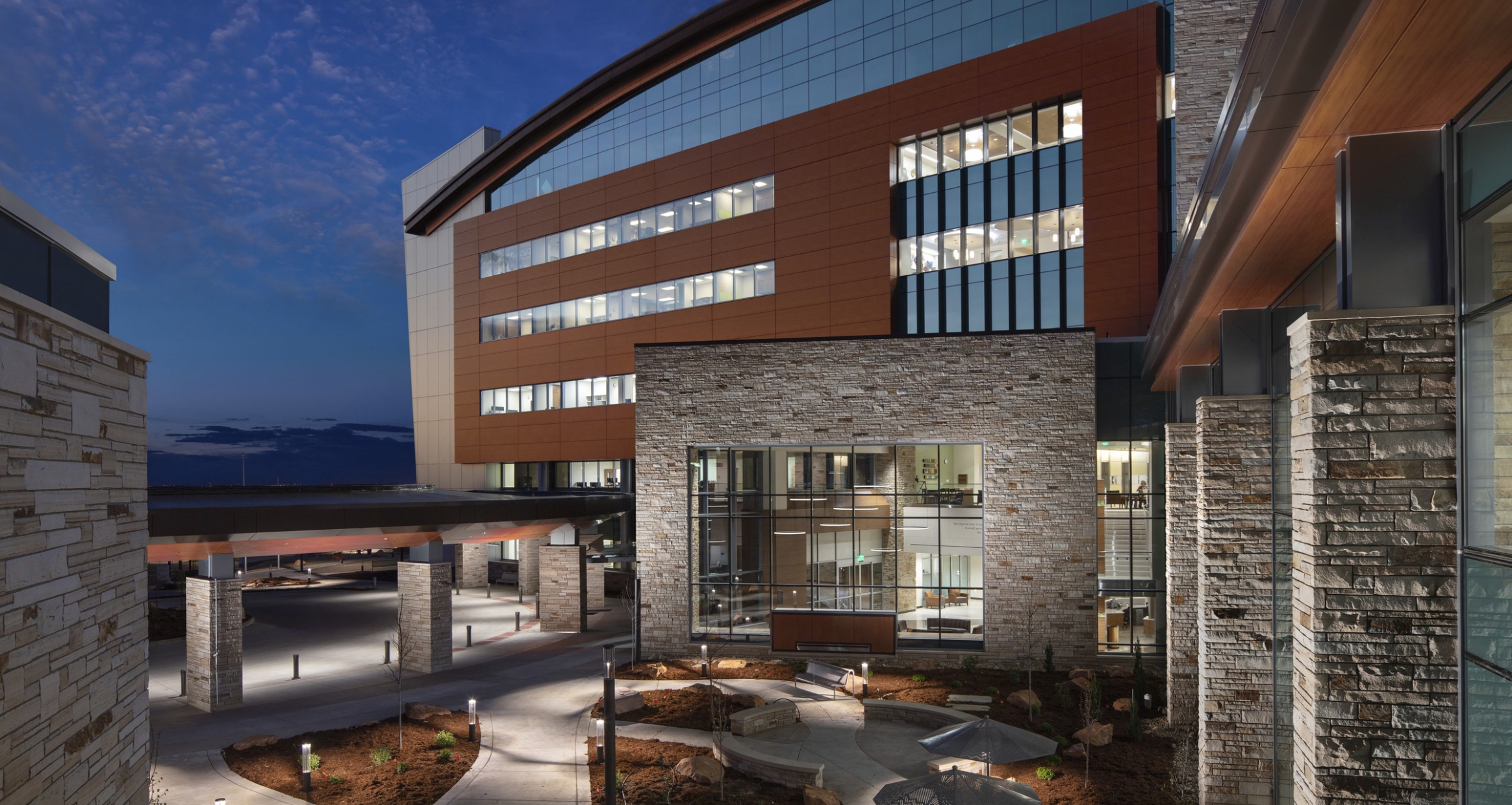 The contemporary design blends bold geometry with a regional aesthetic that references surrounding buildings on the main and community hospital campuses. Tech-rich and high-touch, the new building communicates the client's reputation for excellence in patient-centered care.
Community Impact
Environmental Graphic Design
Interiors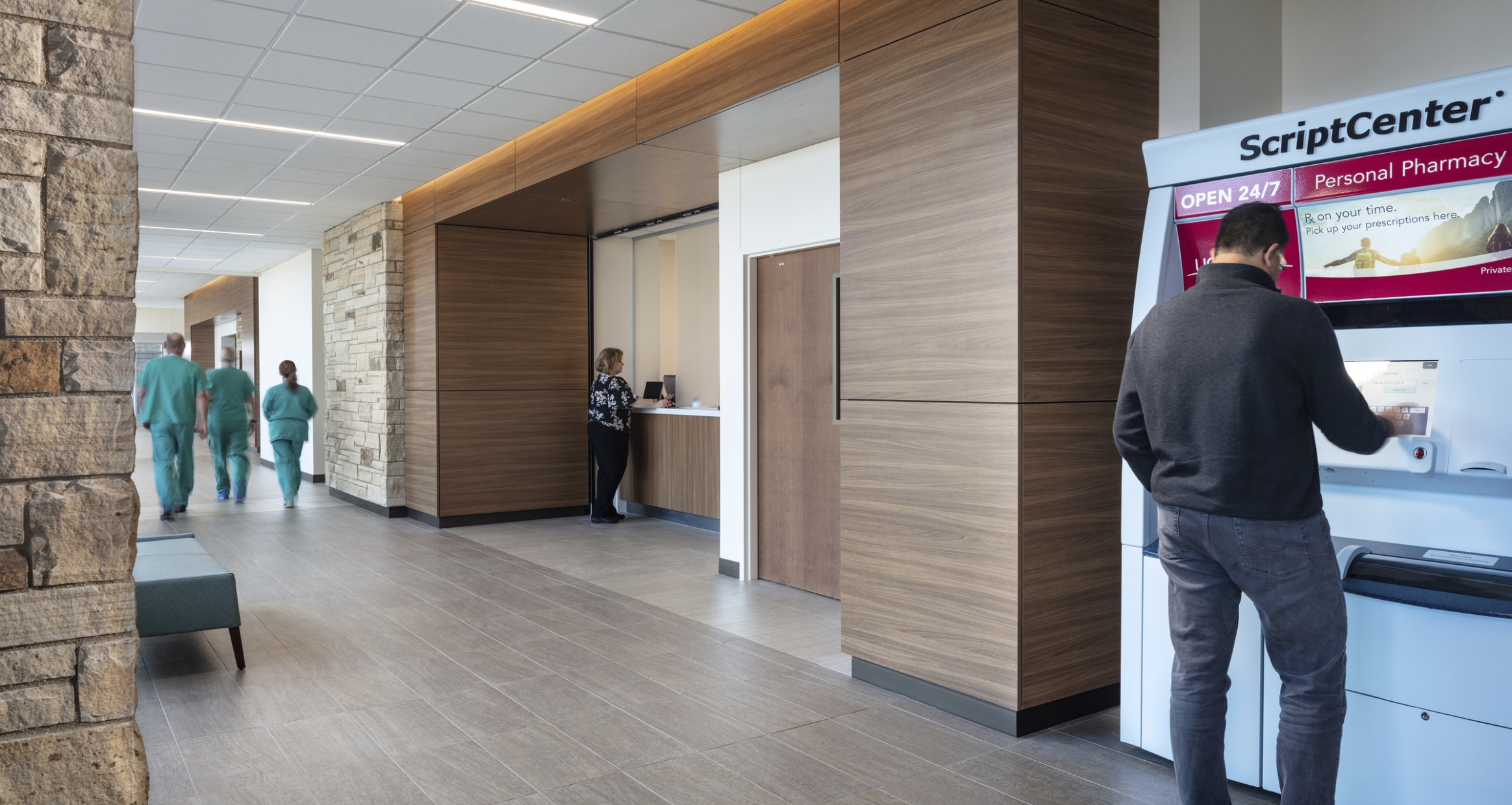 Pharmacy of the Future
EYP is working with many clients to upgrade their pharmacies to meet USP 800 requirements. These products by various vendors can integrate with existing or traditional pharmacy and information systems to ensure success in clients' pharmacy management operations. Data shows that pharmacy automation technology can help reduce costs and increase productivity while improving accuracy and patient safety. Highlands Ranch Hospital utilizes the Script Center Kiosk for controlled pick up of prescription and healthcare products 24/7.
Project Tags
Further Reading