The new sustainable facility is designed to accommodate traditional science teaching and research as well as emerging cross-disciplinary programs. Our design makes extensive use of high-efficiency glazing to reduce energy use, enhance visibility and views, and put science on display.
Strategic adjacencies of faculty offices, classrooms, laboratories, and study/lounges unite Chemistry, Biology, Biochemistry, Molecular Biology, Physics, Computer Science, Mathematics, and Electrical Engineering.
A new atrium at the heart of the facility encourages interaction among the sciences and linking them with the Campus Commons and the DeNaples Center and Green. The design respects the style and scale of the older areas of the campus, connecting the new science green more directly to campus life.
Building Facts
166,500 GSF new construction
48,000 GSF modernization
LEED Gold Certified
For the Greater Good
In keeping with the Jesuit value of social justice, the University envisioned a highly sustainable facility to accommodate science teaching and research, model sustainability to the larger community, and make science accessible to all.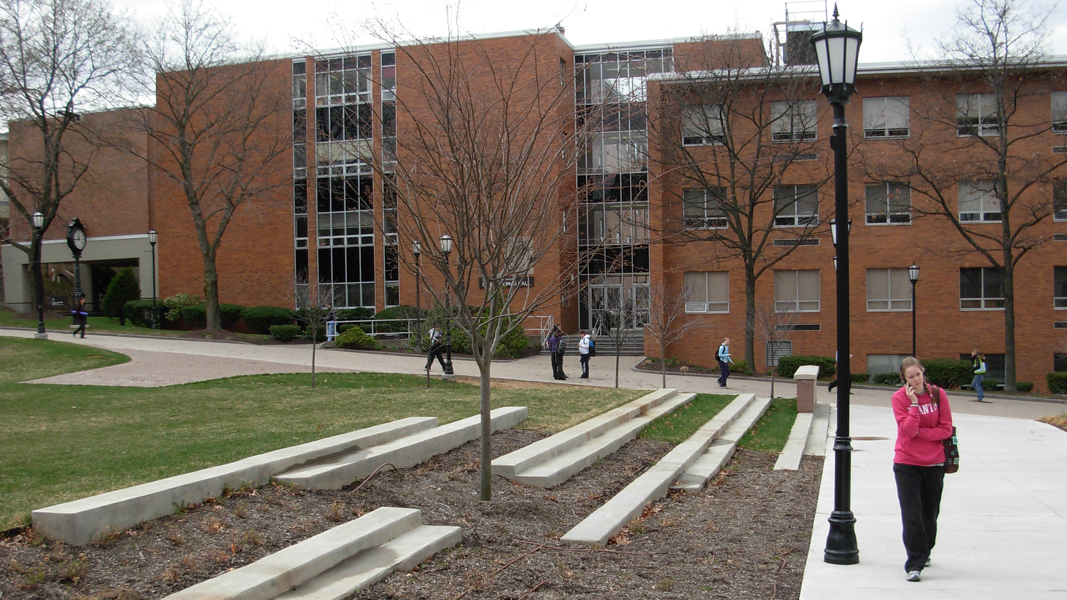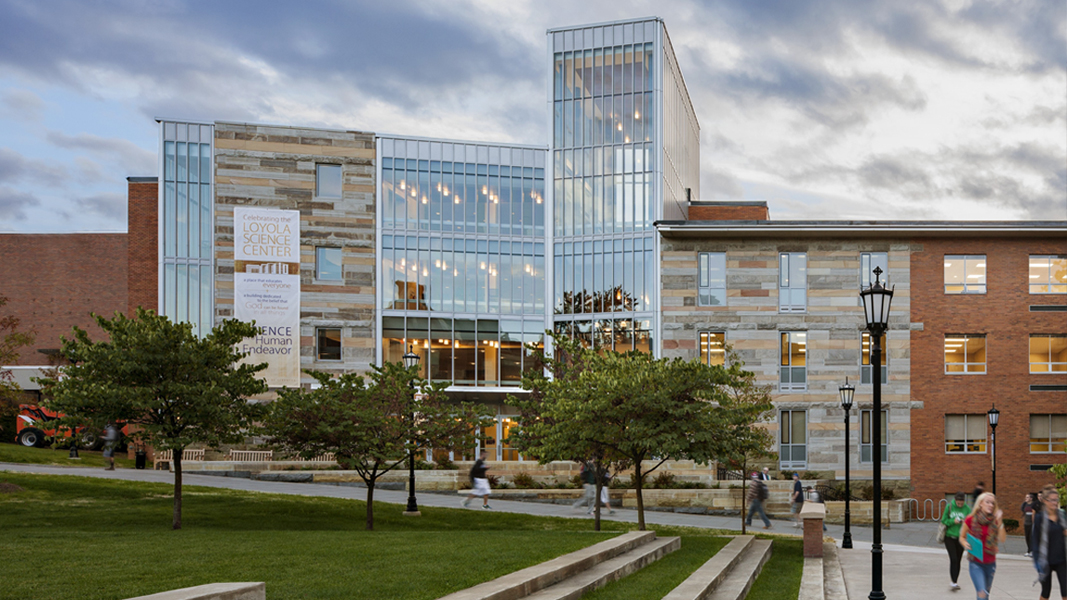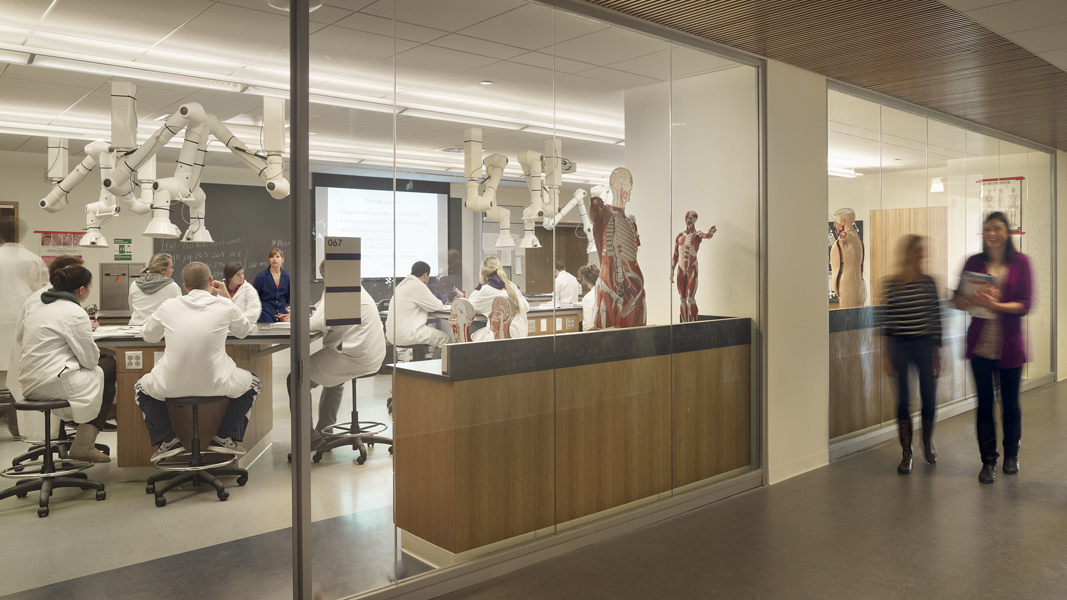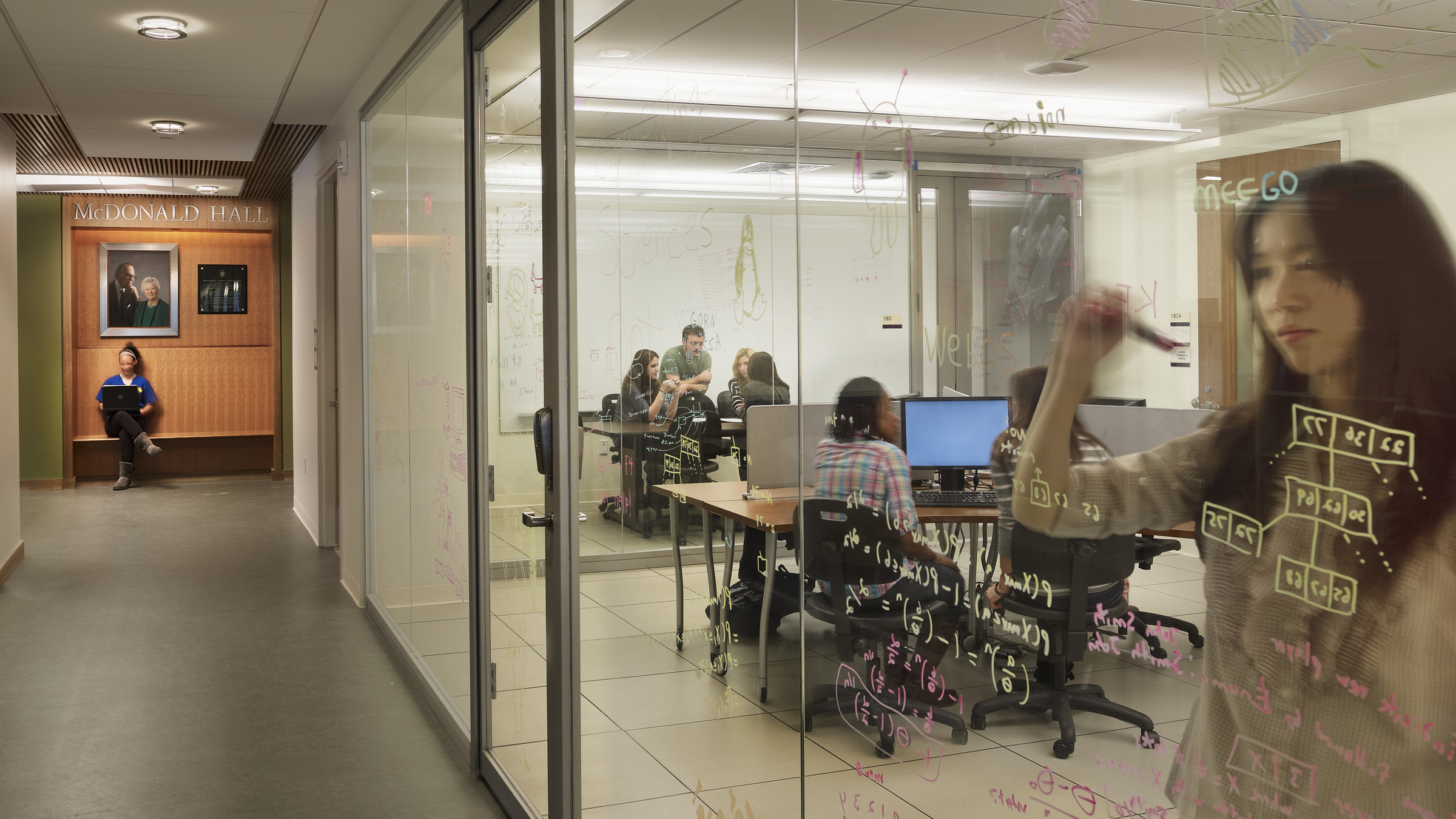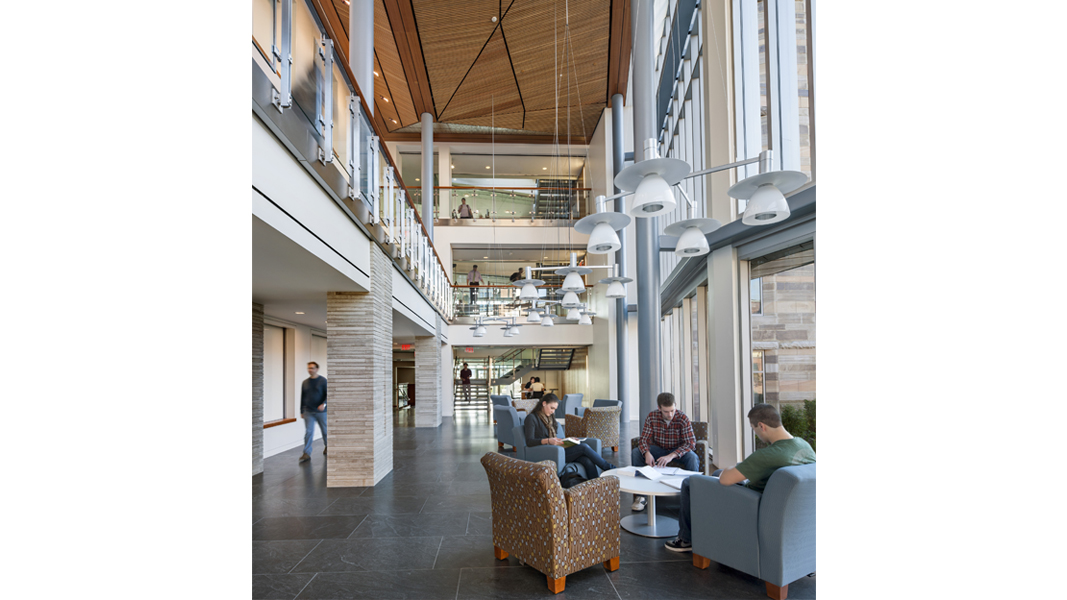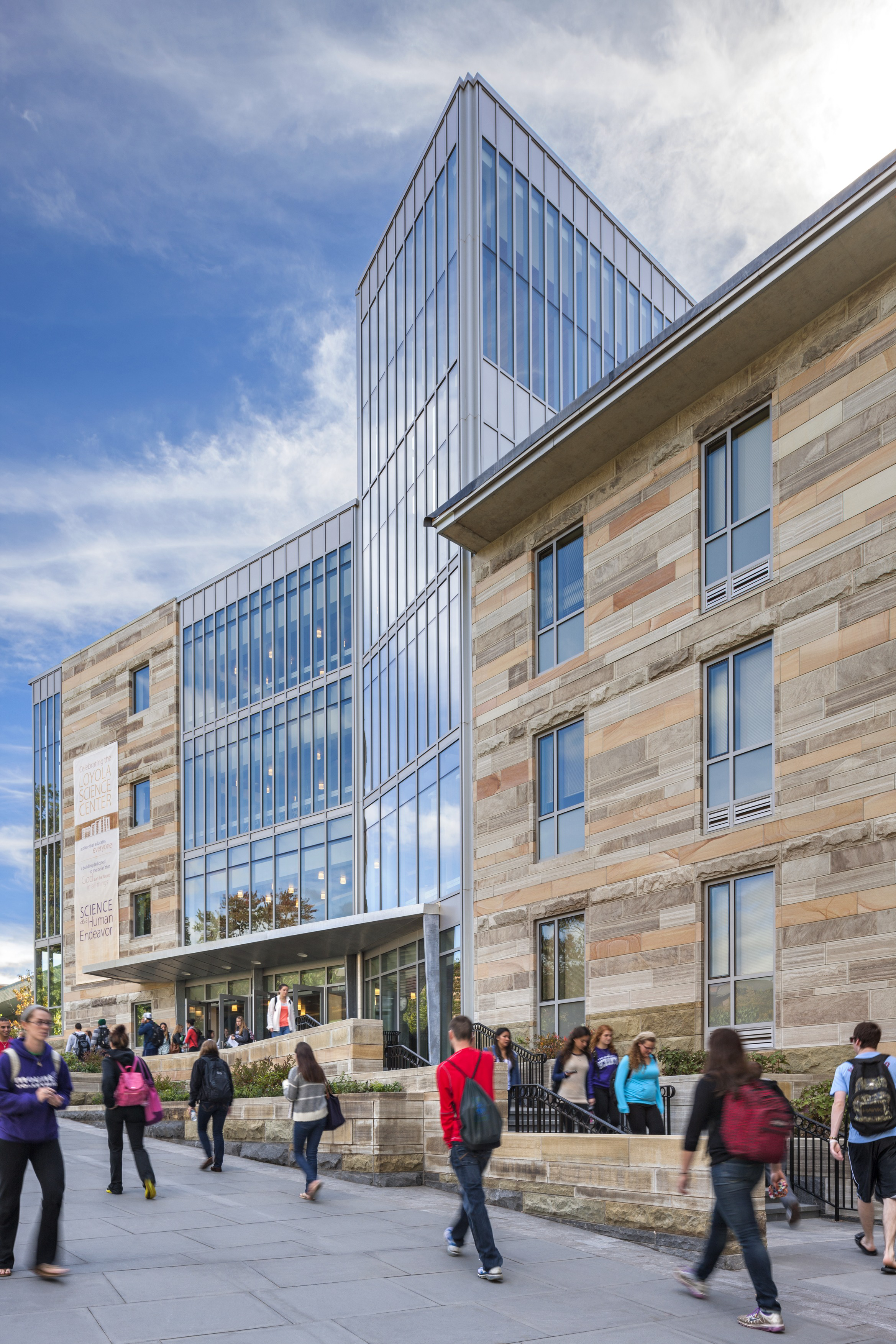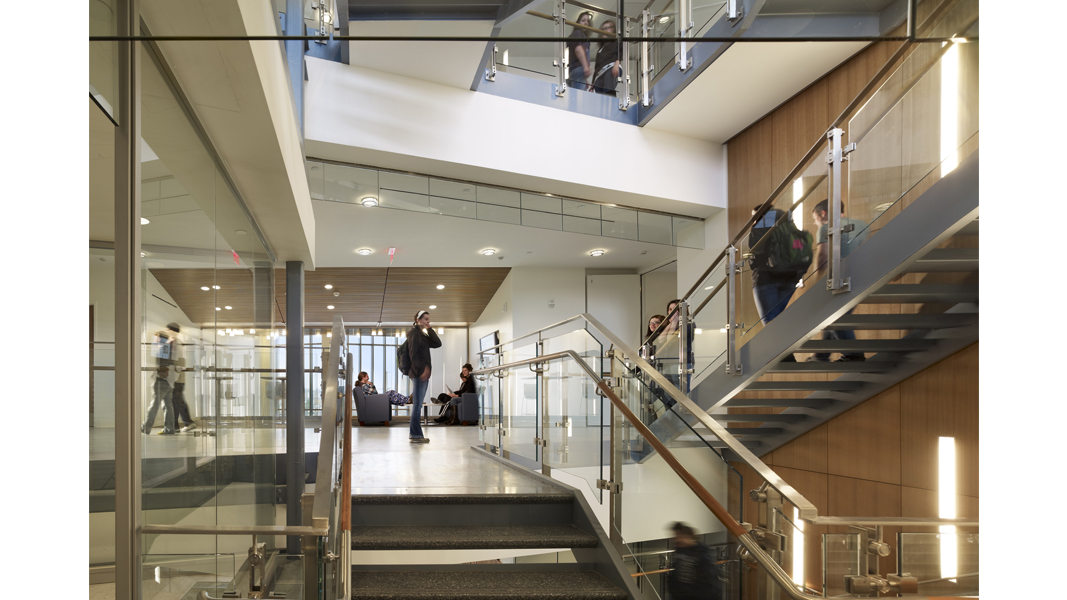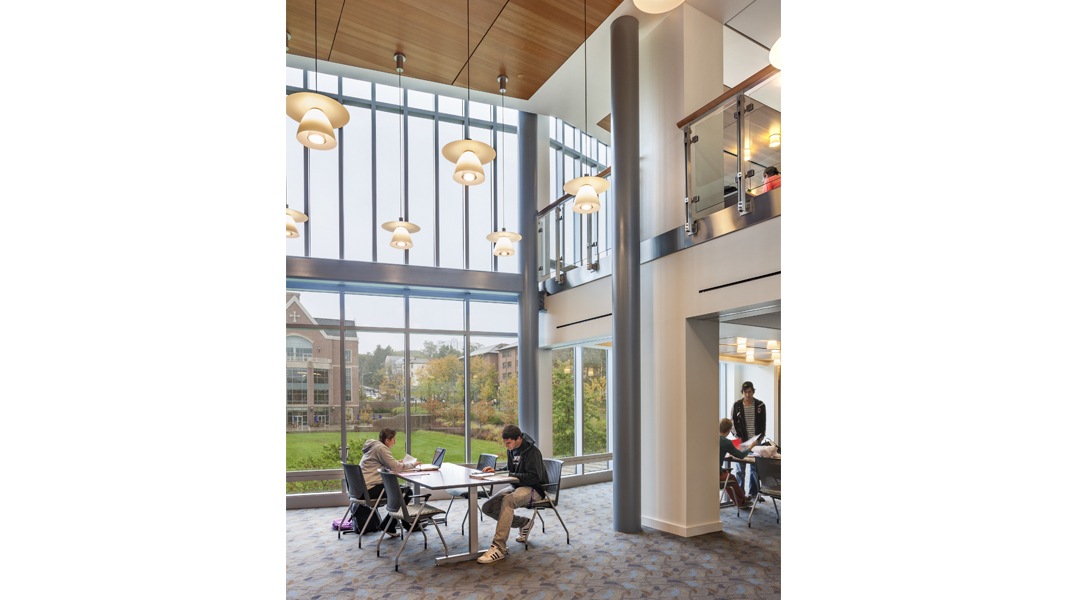 Science is a Human Endeavor
The most powerful scientific tool is the human mind, especially when it collaborates with others. This interdisciplinary facility is designed around non-lab learning spaces that are comfortable, inviting, and promote interaction, compelling faculty to redefine how they think of and use learning spaces, and reconceive how they educate students.
Transforming Designs for Science
Scranton promotes STEM for the greater good of our world.
The entire building is one gigantic research laboratory.

George Gomez, Professor of Biology
Our Sustainable Future
The Loyola Science Center is a teaching tool for sustainability.