The new academic building helps this world-renowned Center manage its growing health education programs and increase student access to hands-on simulation training. The innovative facility is designed to promote interprofessional education in all UTMB schools – including Nursing, Health Professions, and Medicine – as well as multidisciplinary training for residents, nurses, physicians, and staff.
The expansive facility houses a new centralized Simulation Center with flexible, specialized labs and simulation spaces for the UTMB health education community. Large learning labs accommodate a range of simulation technology specifically sized to bring interdisciplinary teams together. To provide students with an immersive experience, labs are designed to integrate simulation and debrief spaces.
The design of the Center also includes large flat-floor classrooms to enable team-based learning, as well as study areas, collaboration spaces, educational offices, and administrative space.
Building Facts
162,000 GSF
Simulated OR, ICU, and Acute Care
Standardized Patient Suite
Flexible Skills Lab
Team-based Learning Studios
Nursing
Medicine
Health Professions
Active Learning Environments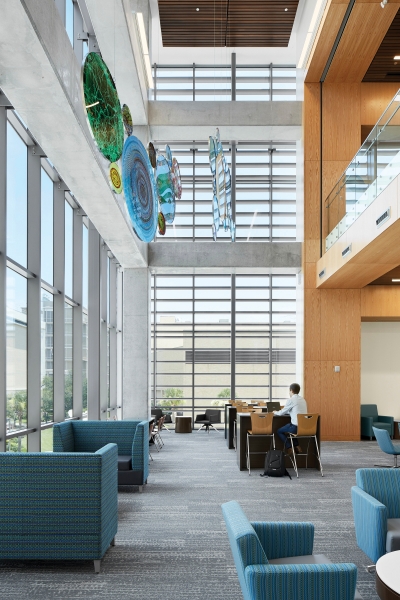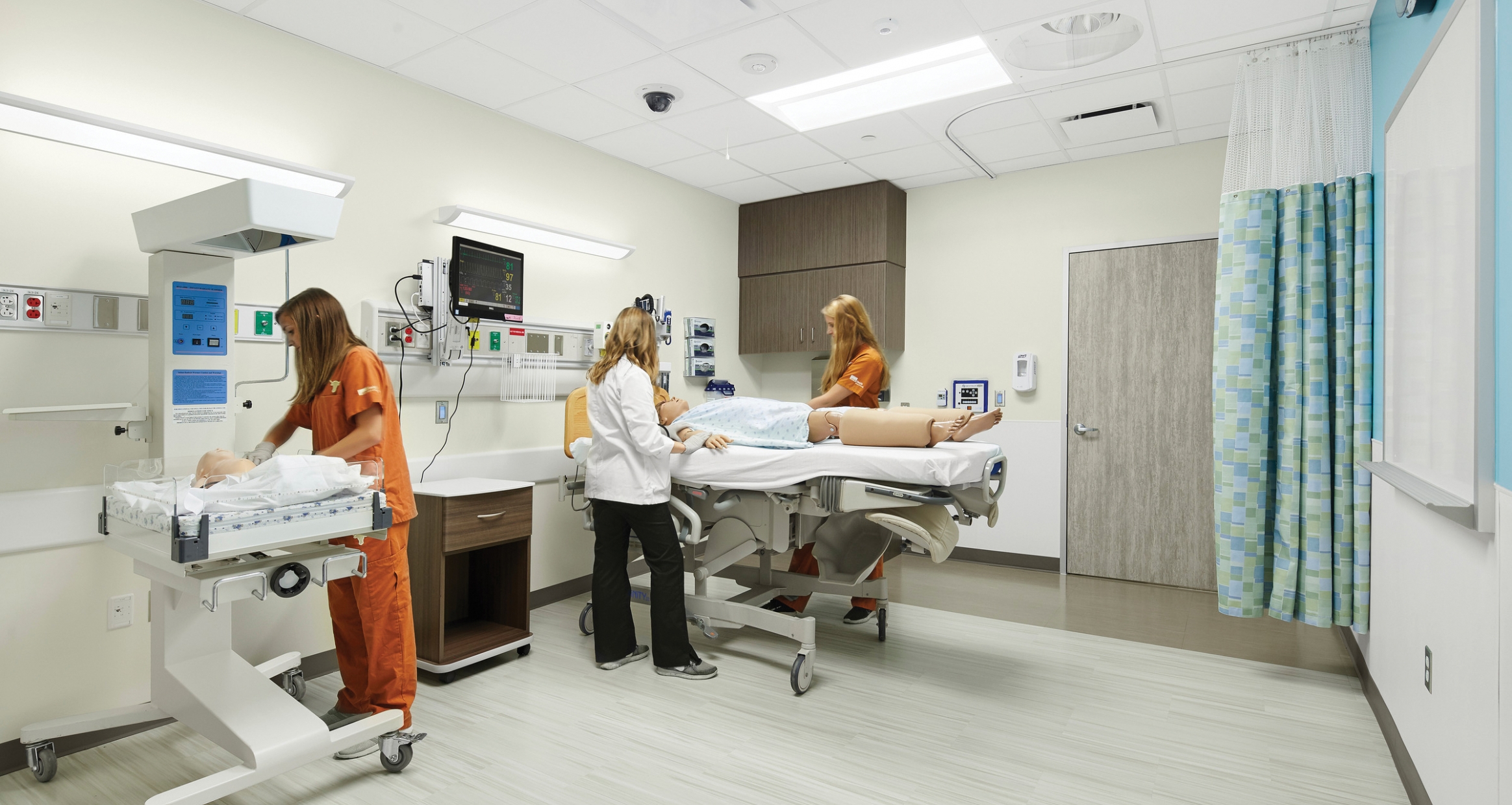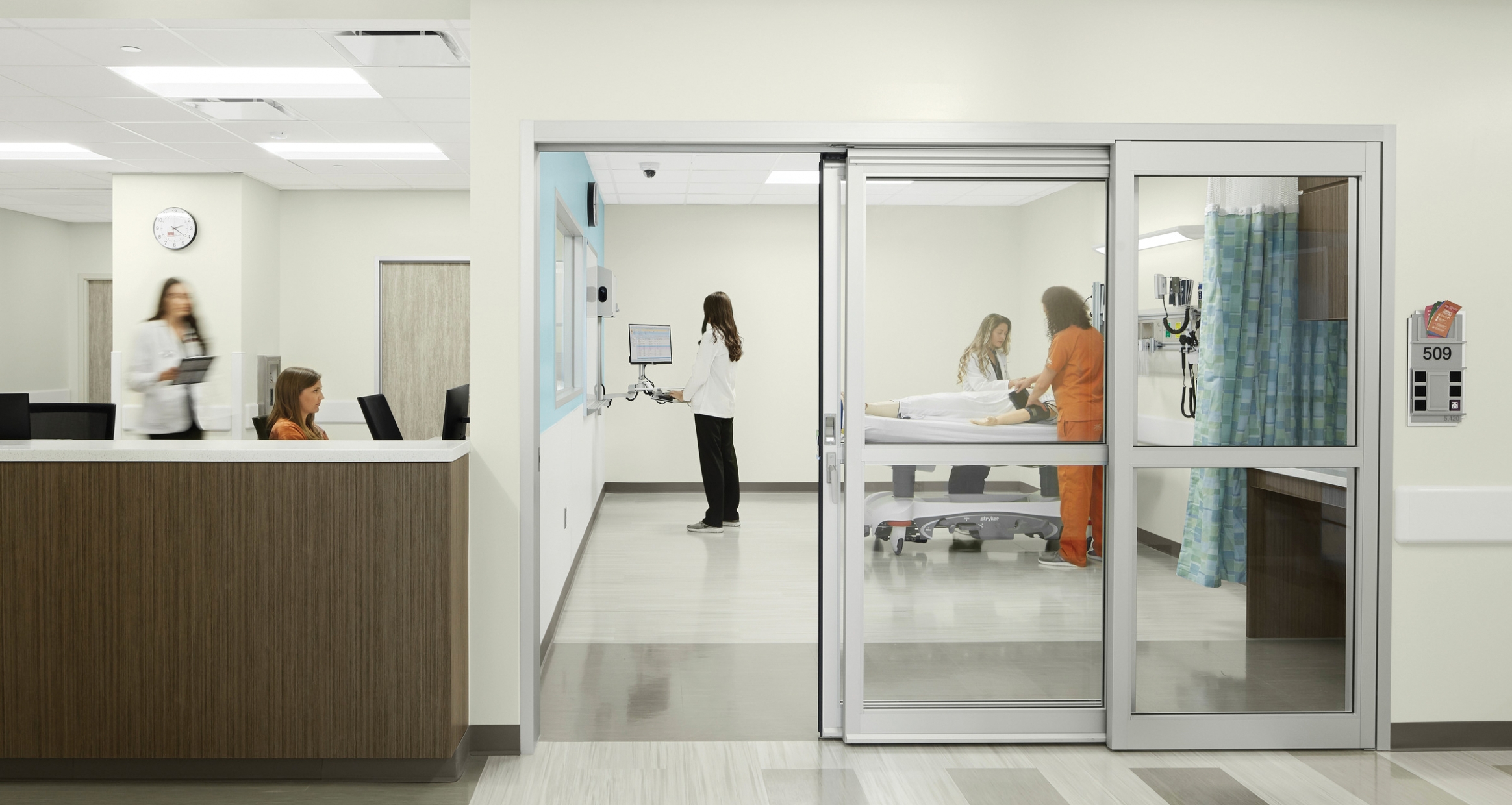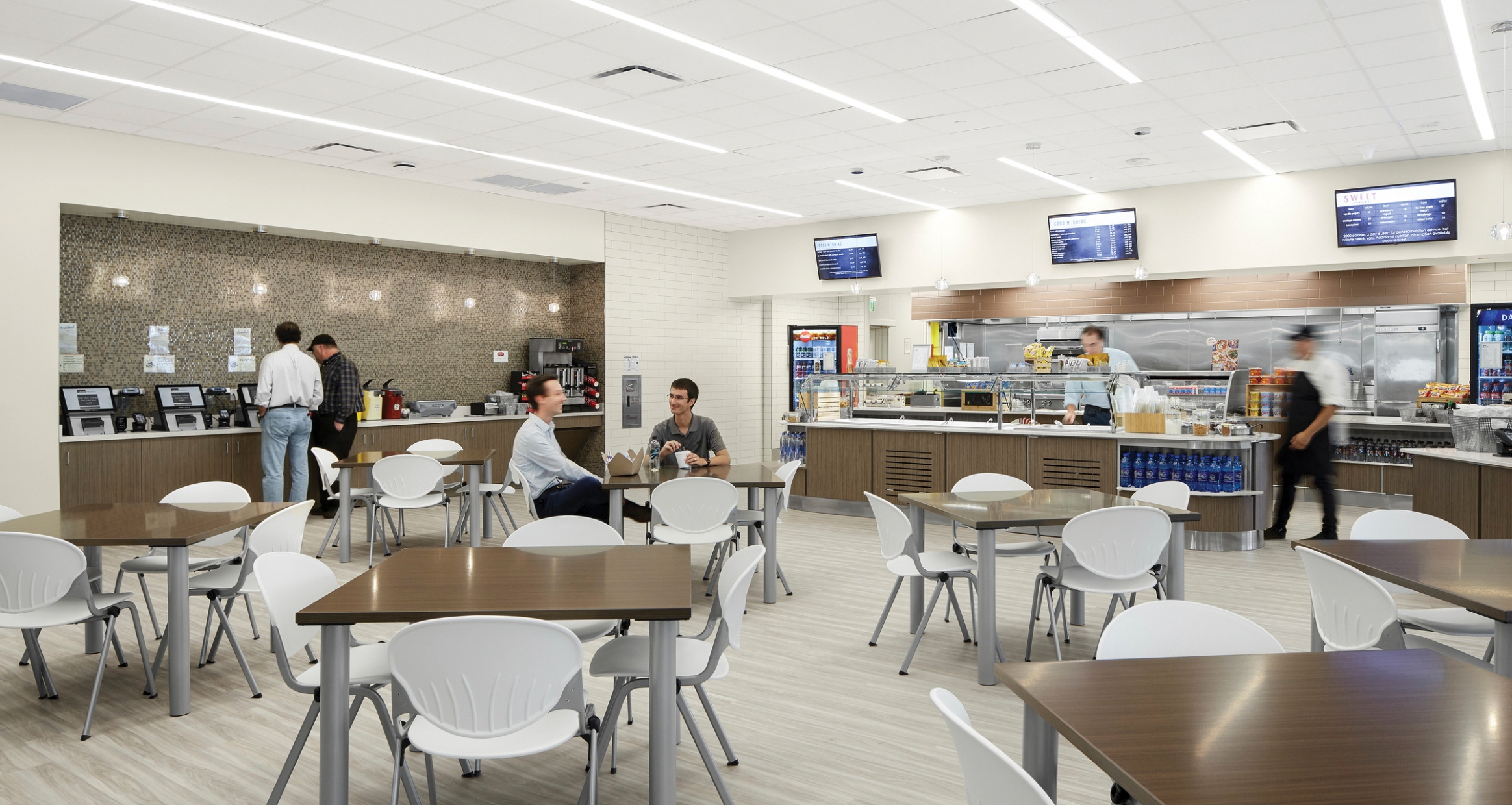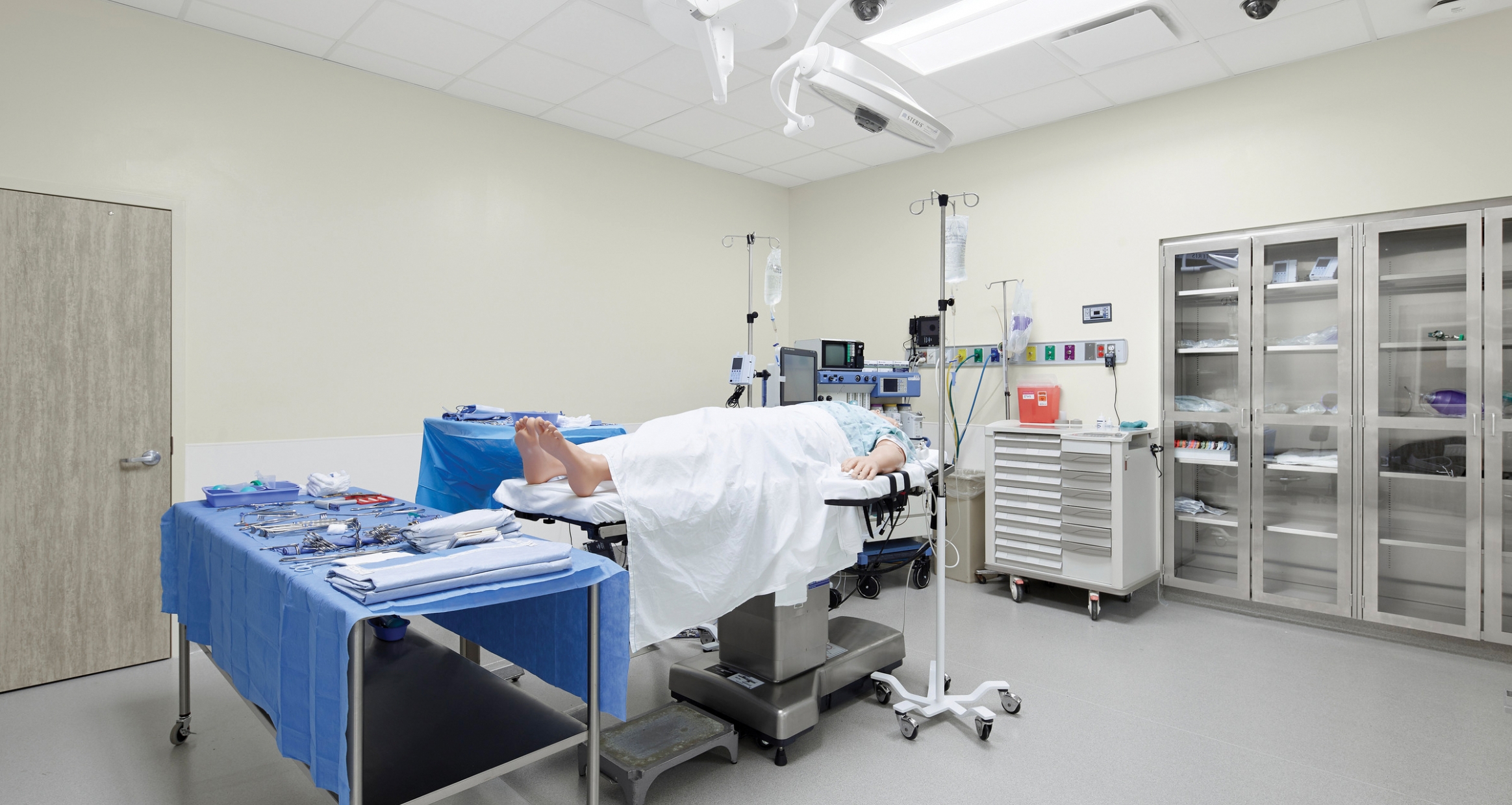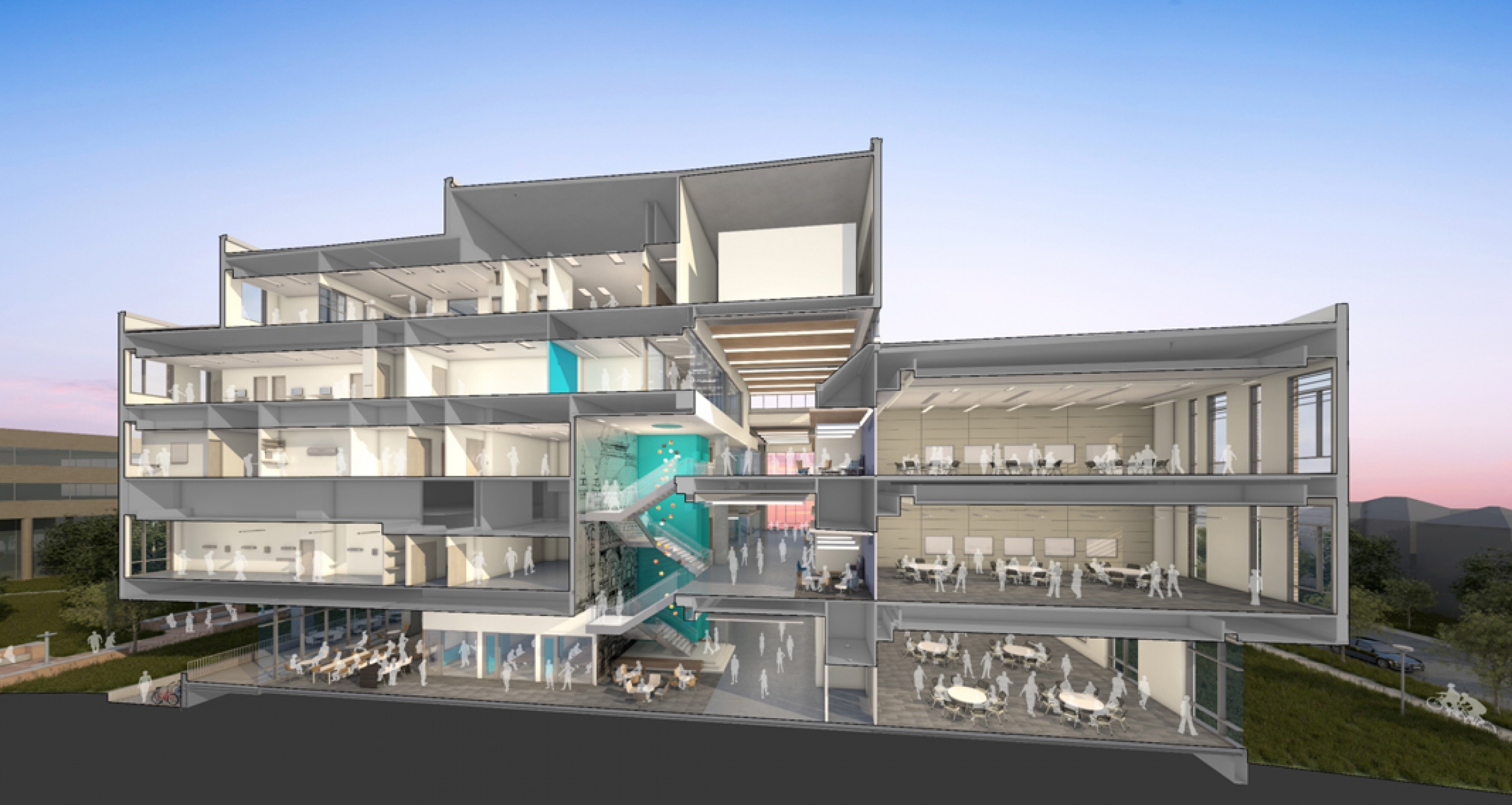 A centralized Simulation Center with flexible specialized labs will serve the entire UTMB health education community.
Collaborative Space
Project Tags
Further Reading
Innovations in Mind

IMPACT: UTMB Newsletter