The oldest continuously operating Army post in the United States, West Point's primarily Gothic Revival campus is a designated Historic Landmark District. For over 15 years, we have been responsible for the modernization, preservation, and restoration of many of the Academy's most historically significant structures. 
Under our IDIQ contracts, we have worked on all of the cadet barracks, as well as Grant Mess Hall; the Cadet Chapel; West Point Cemetery; upgrades to the athletic facilities; renovation of historic Building 624 to provide a Warrior Transition Unit; and investigation and stabilization of the Warner House on Constitution Island, the oldest building at West Point. 
At Pershing Hall, Grant Hall, Washington Hall, and Bradley Hall (the cadet barracks facing the central campus area and main parade grounds), our team provided repair and restoration of the exterior stone facades and parapets and upgrades to the interiors for current use and code compliance. Two of these buildings are listed on the National Register of Historic Places. Rehabilitation work focused on improving the quality of housing for cadets by upgrading interior features, correcting structural deficiencies, and improving energy efficiency.
Building Facts
350,000 GSF modernization
National Register of Historic Places
Living Landmark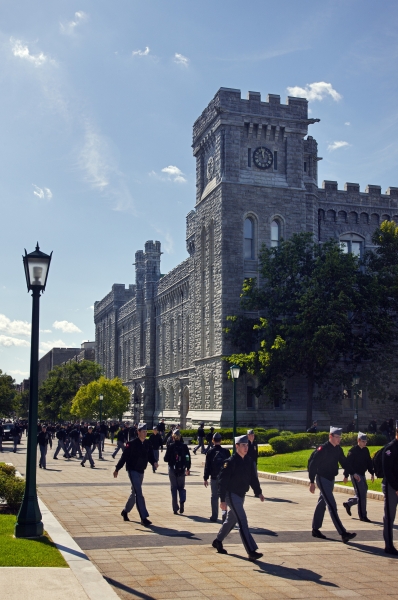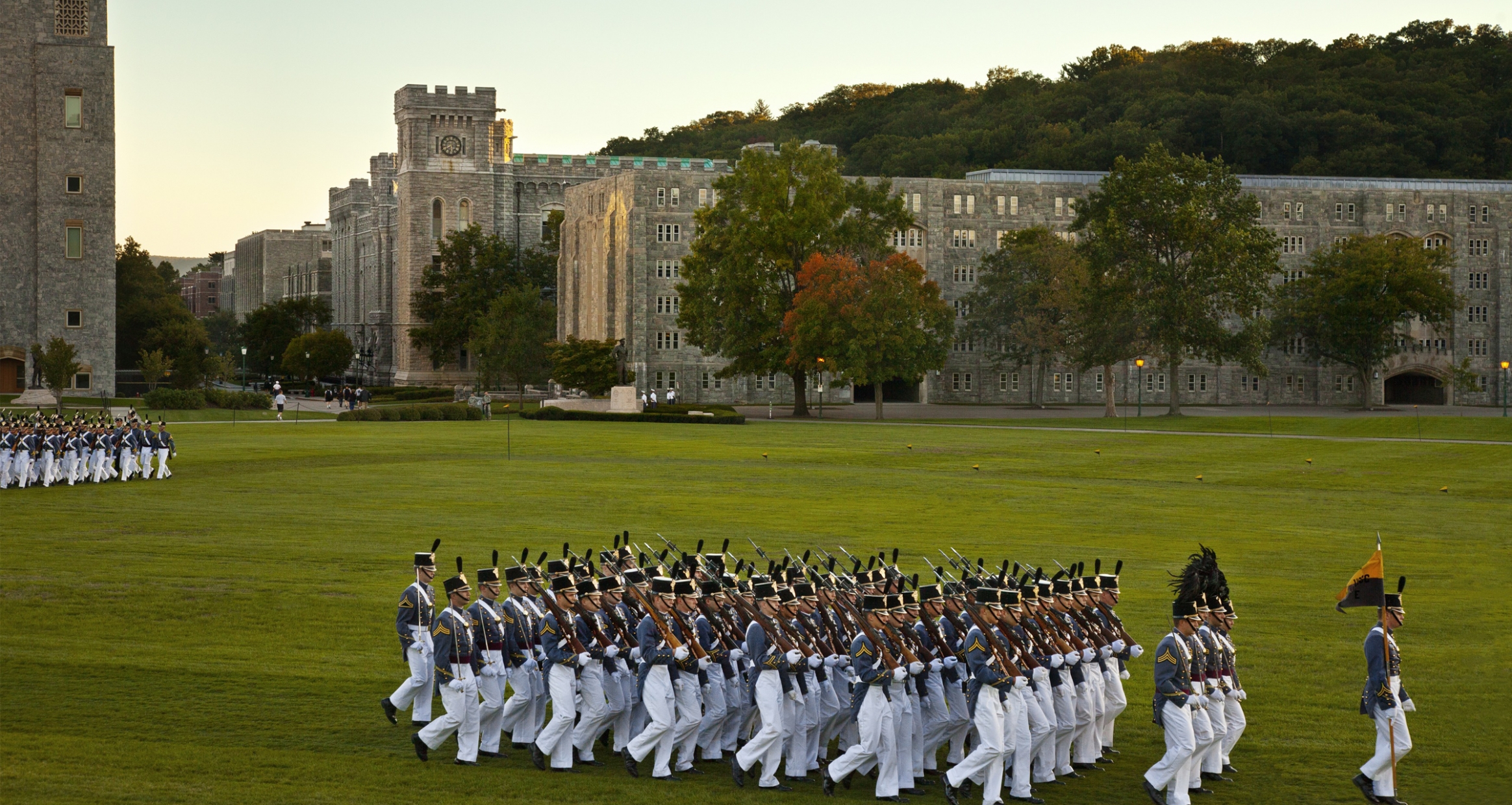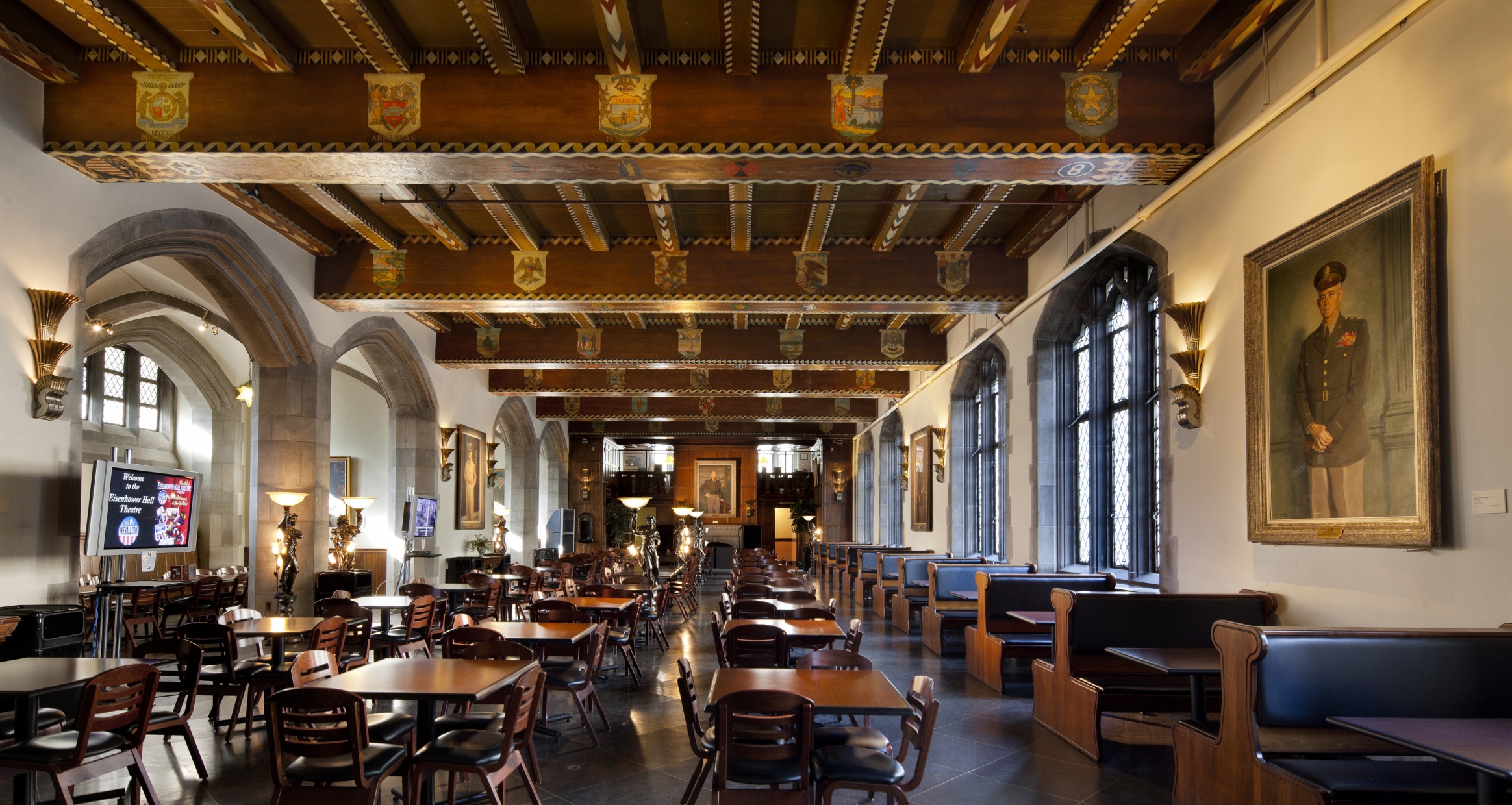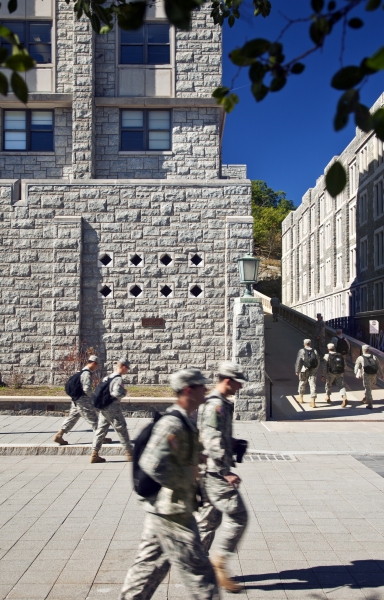 West Point has been an Army post since 1778. The historic campus overlooking the Hudson River is a popular tourist attraction and military museum, as well as a four-year service academy that is home to over 4,300 cadets. Modernization design balances the requirements of modern living and current codes with care for the historic fabric of iconic buildings.