Built in the 1920s for banker-industrialist Otto Petschek, this mansion became the Ambassador's residence in 1948. A sophisticated yet economical mix of repair, replacement, updates, and new systems enable the historic building to support the private and public functions and ceremonies demanded of an ambassador's residence while providing the communications and security features of a modern American diplomatic facility.
Prior to construction, experts conducted a trial disassembly of wall finishes to minimize impact on the highly decorative surfaces of French silk, plasterwork, or boiserie that would continue to conceal all new building systems.
A new, formerly unenclosed elevator in the center void of a staircase now rises within an all-glass shaft, retaining the quality of light in the stairway. The original, decorative, painted metal and wire guards were salvaged, restored, and repositioned at new landings.
A new stone and marble ramp now links grade to an accessible route on the piano nobile and to garden terraces used for public receptions, while retaining views of the rose garden.
Building Facts
50,000 SF renovation
Secretary of State's Register of Culturally Significant Properties
Upgrading a Historic Building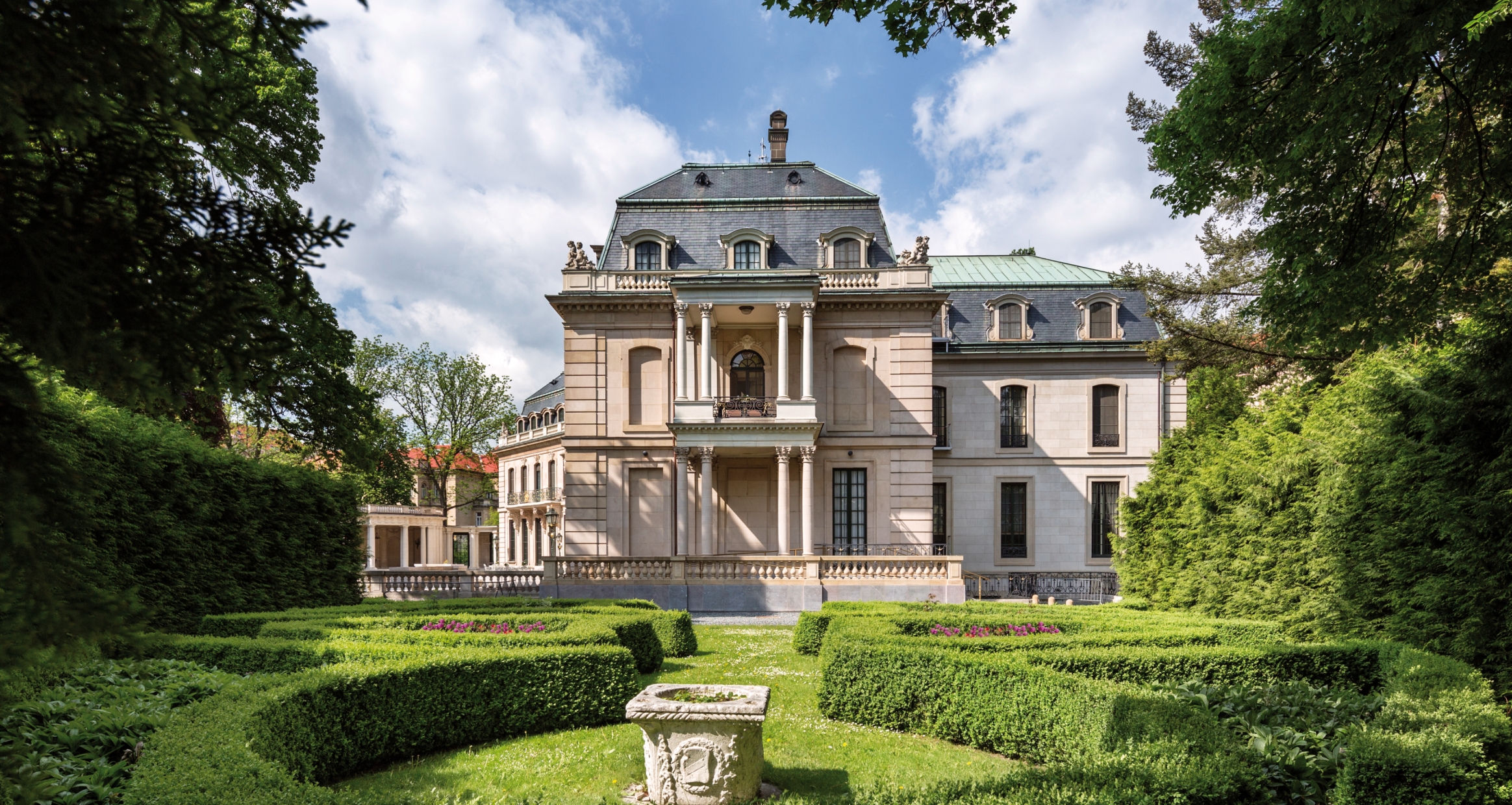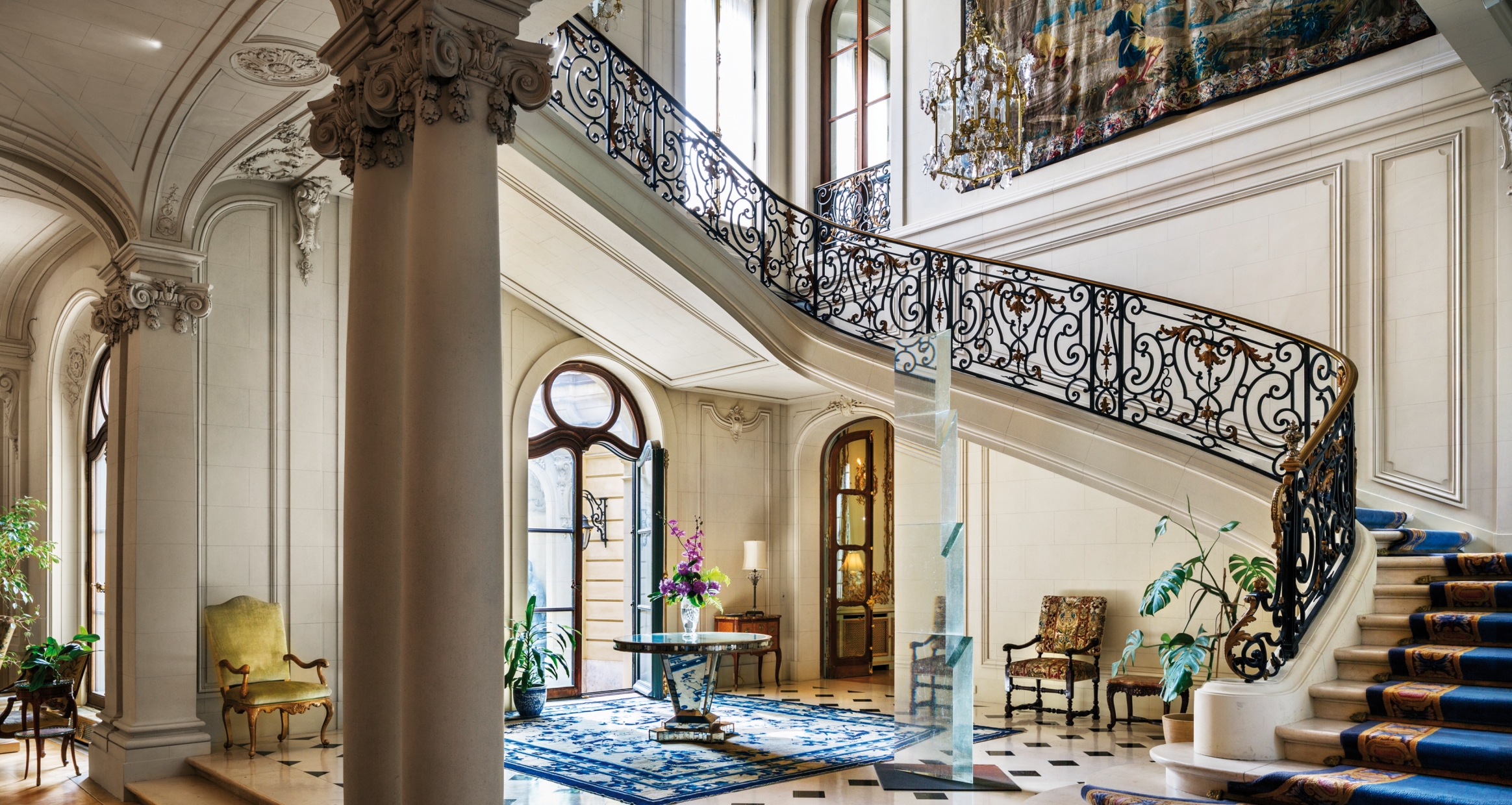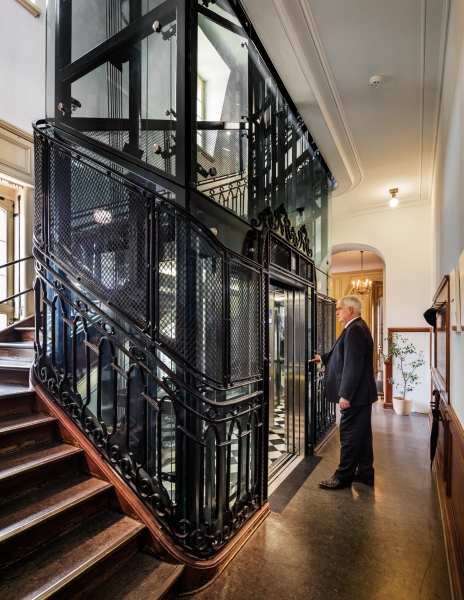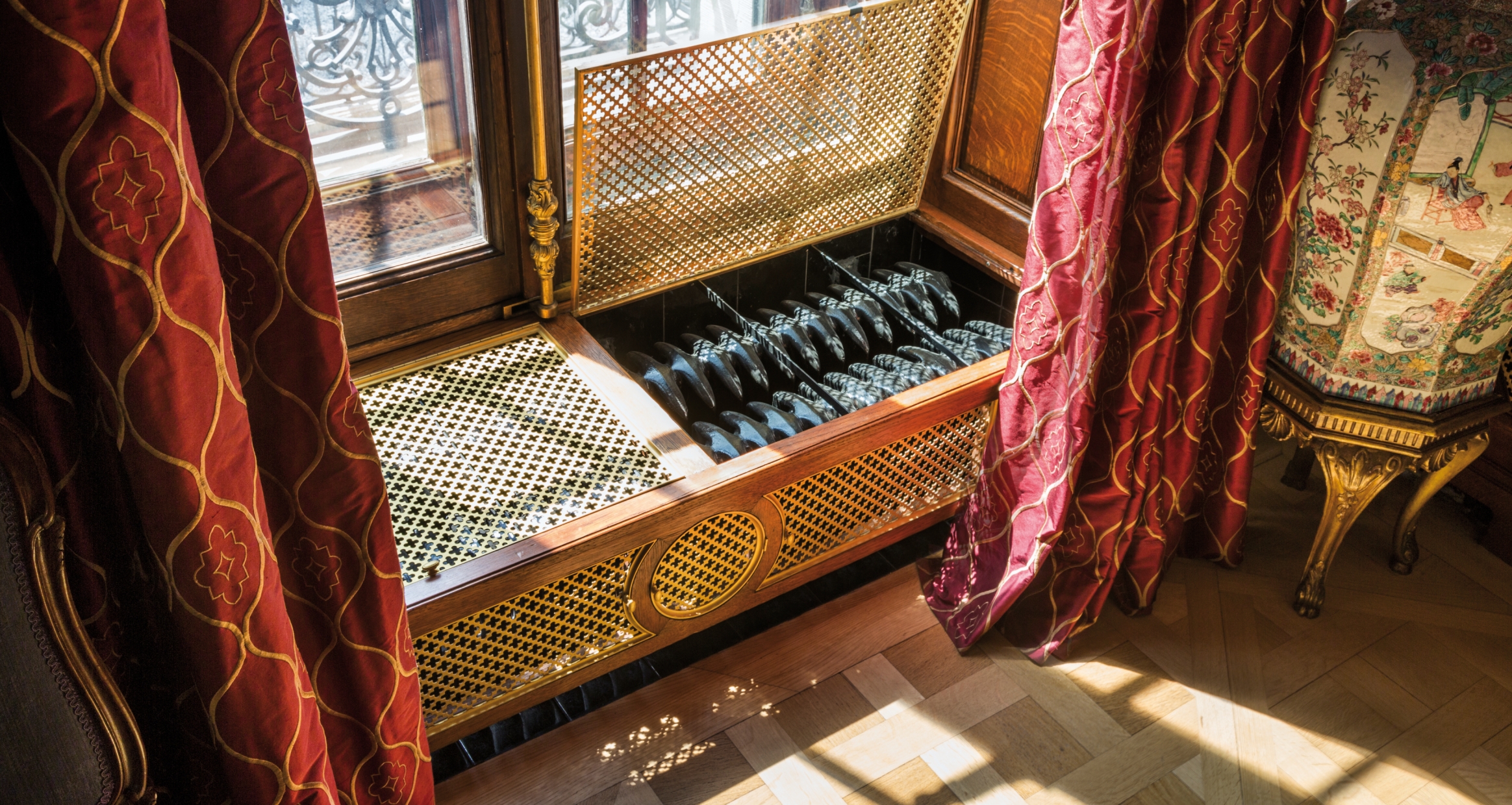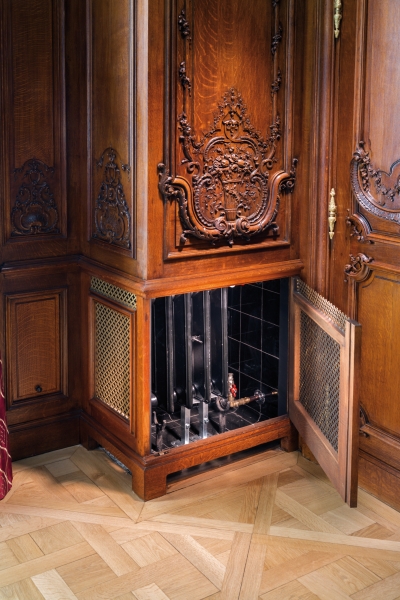 A sophisticated mix of repair, replacement, updates, and new systems provide a secure diplomatic facility.
Historic Preservation
More Projects Like This
US Department of State
Diplomatic
Design diplomacy sensitively balances security and sustainability.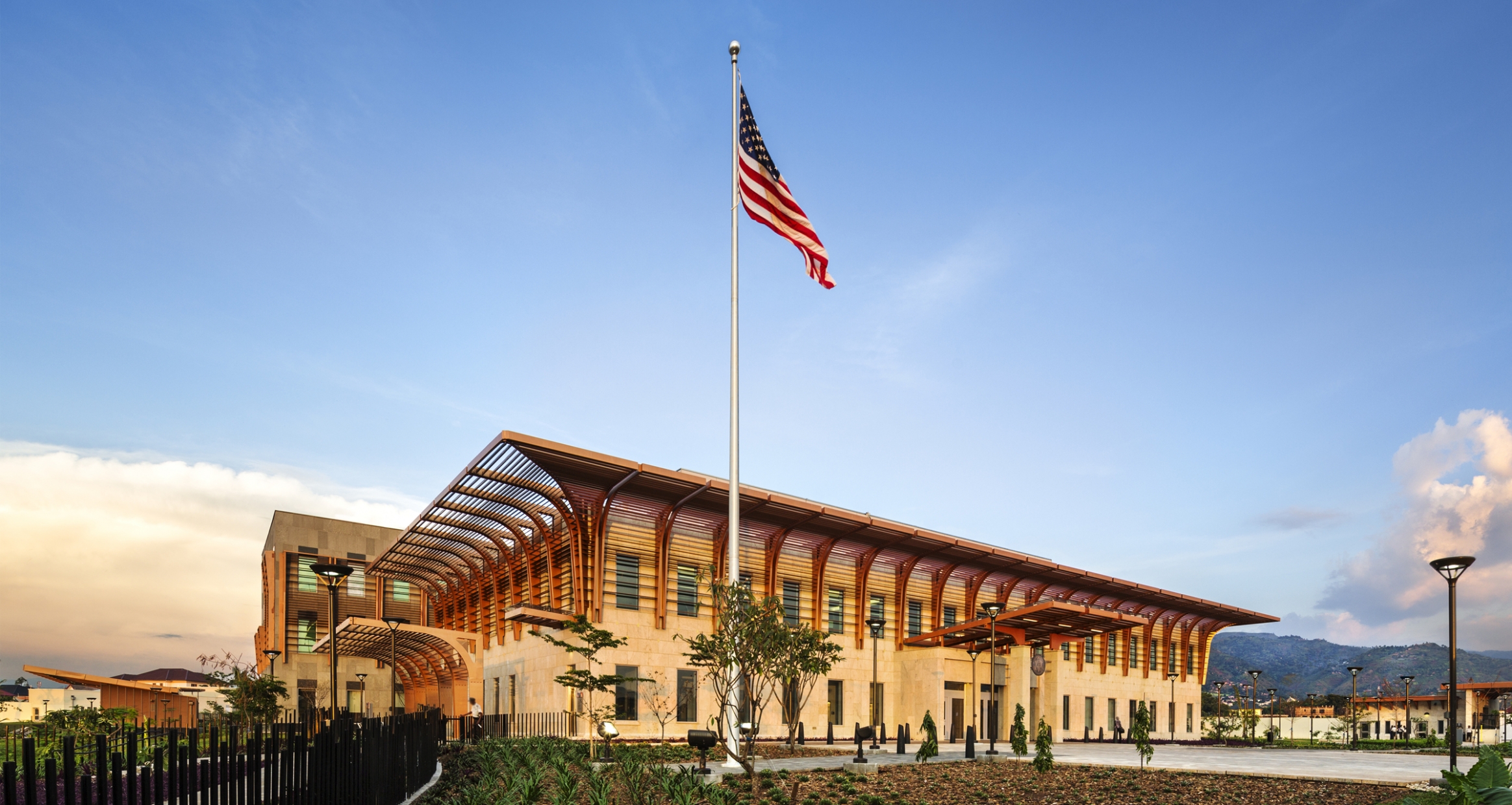 US Department of State
Diplomatic
Executing design/build projects in remote areas requires complex coordination.