The New Office Annex (NOX) for the U.S. Embassy in Amman is designed to provide a high-quality, flexible, and healthy workplace within a safe and secure facility. Rapid response to global events advances the national interest and the safety of citizens overseas.
In design, material palette, and massing, the NOX references existing structures to create a unified architectural experience. The design uses deep, perforated sun screens – placed vertically or horizontally, depending on the solar orientation of the façade – to provide direct sun protection; reduce glare; and reduce cooling and lighting electric loads while increasing indirect light penetration across the ceiling. The dressed stone of the building base flows into this space to create an interior plaza, its drama heightened by a hewn stone, glass, and steel grand stairway.
Diplomatic Workplace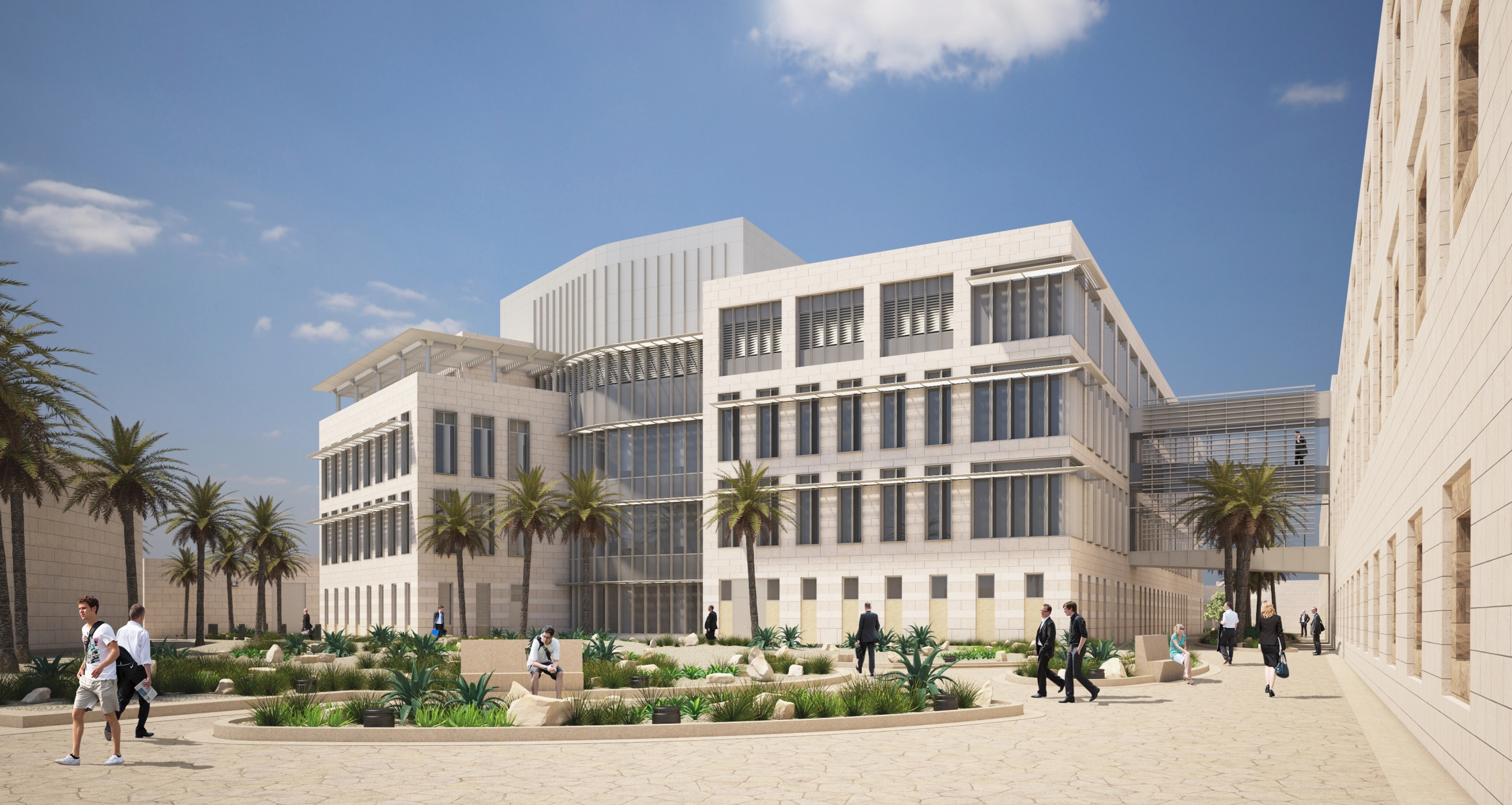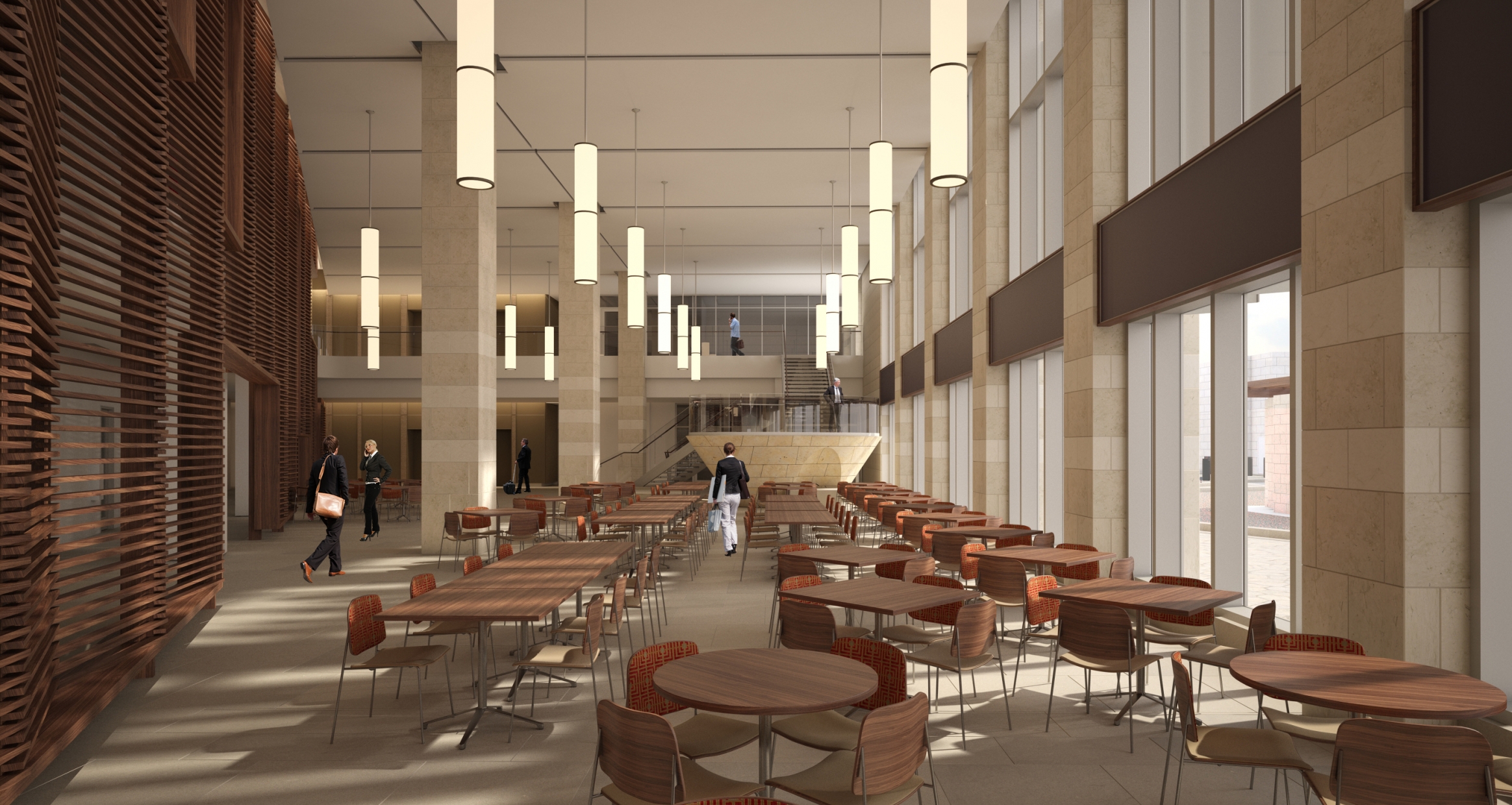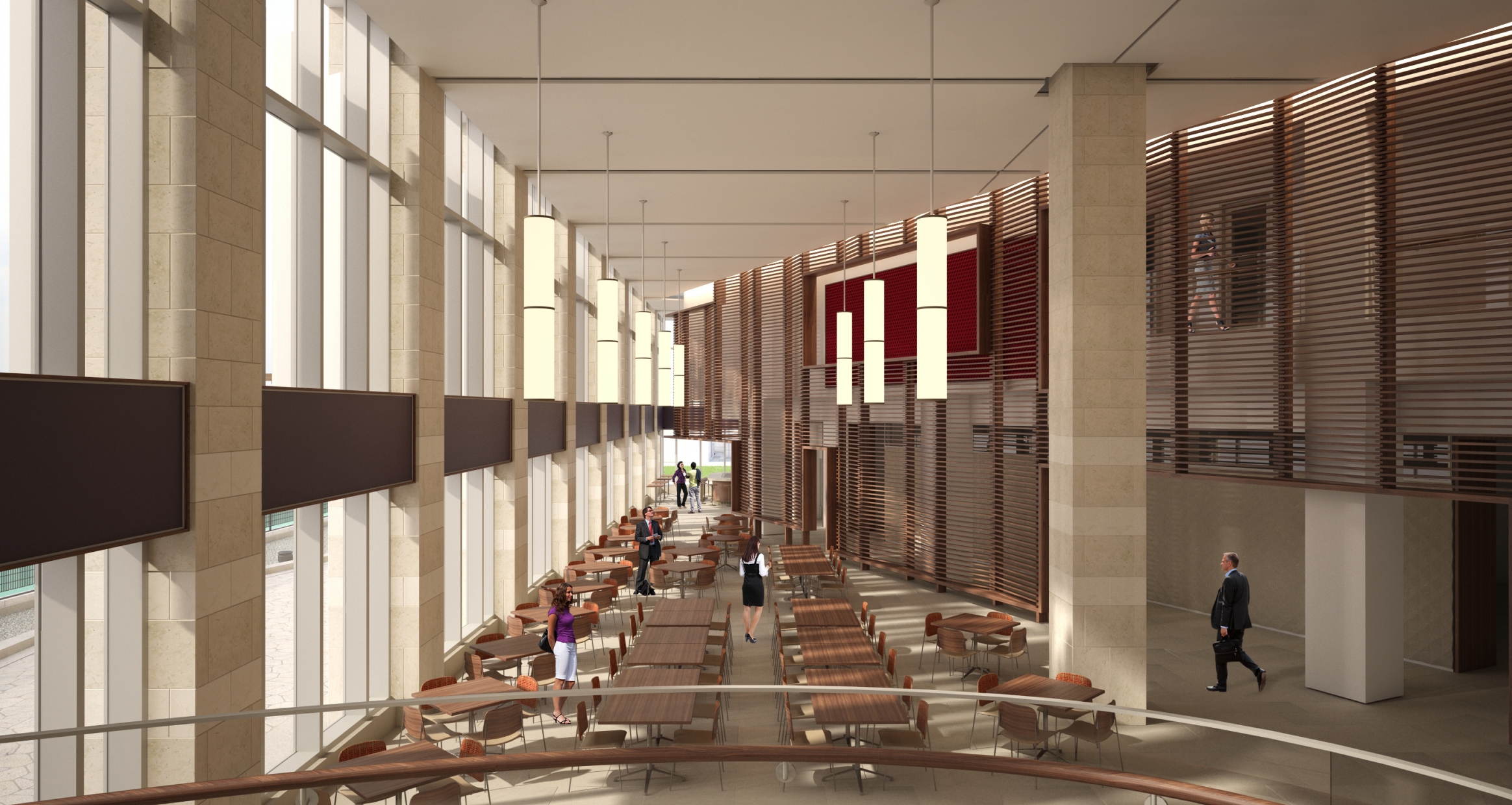 The comprehensive rehabilitation of the entire embassy compound will create a unified village in a xeriscaped landscape - a healthy and secure workplace as well as a safe and comfortable home for the embassy workforce.
Workplace Strategy
Community Impact
Resiliency
More Projects Like This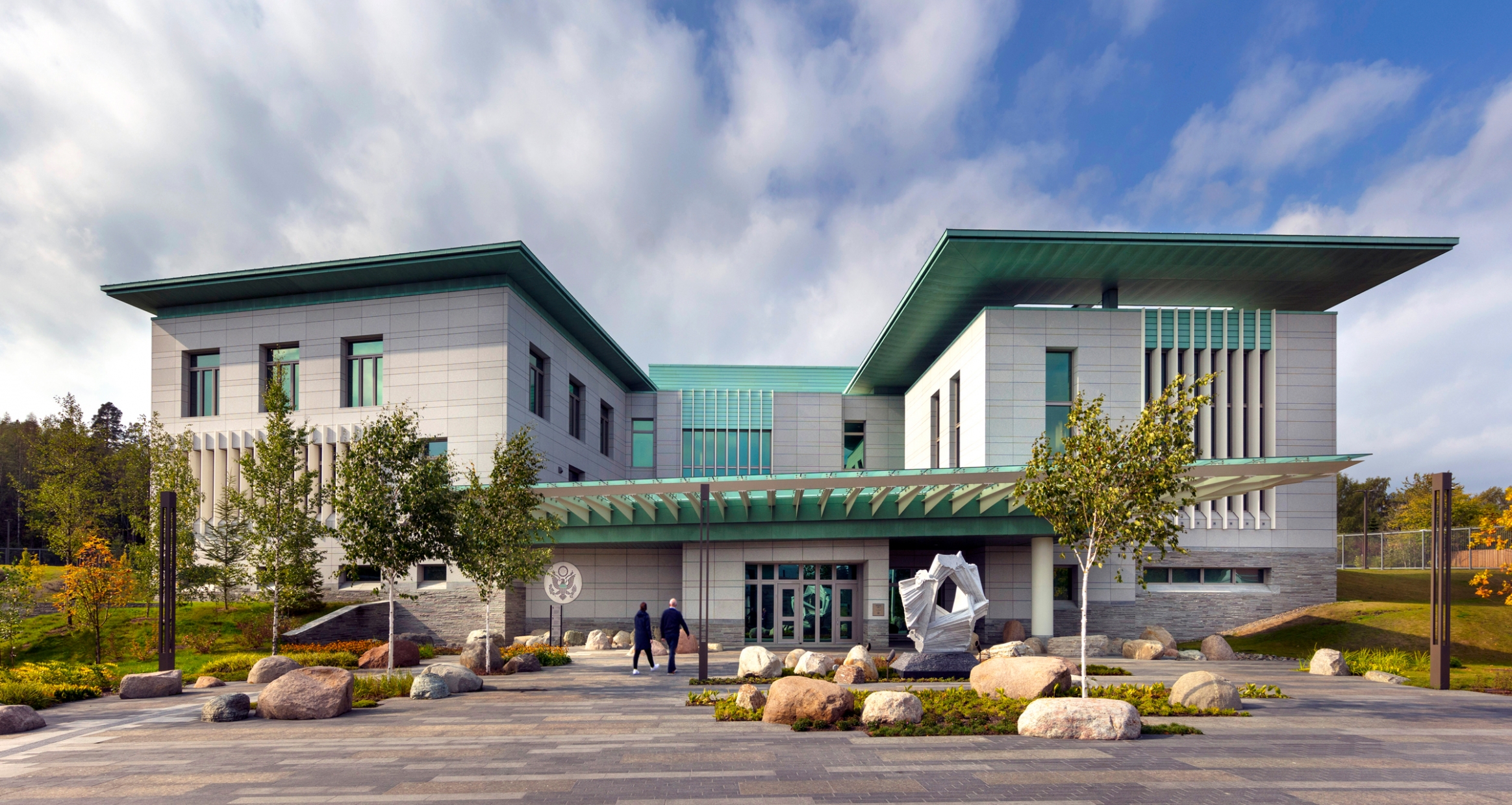 US Department of State
Diplomatic
Design diplomacy sensitively balances security and sustainability.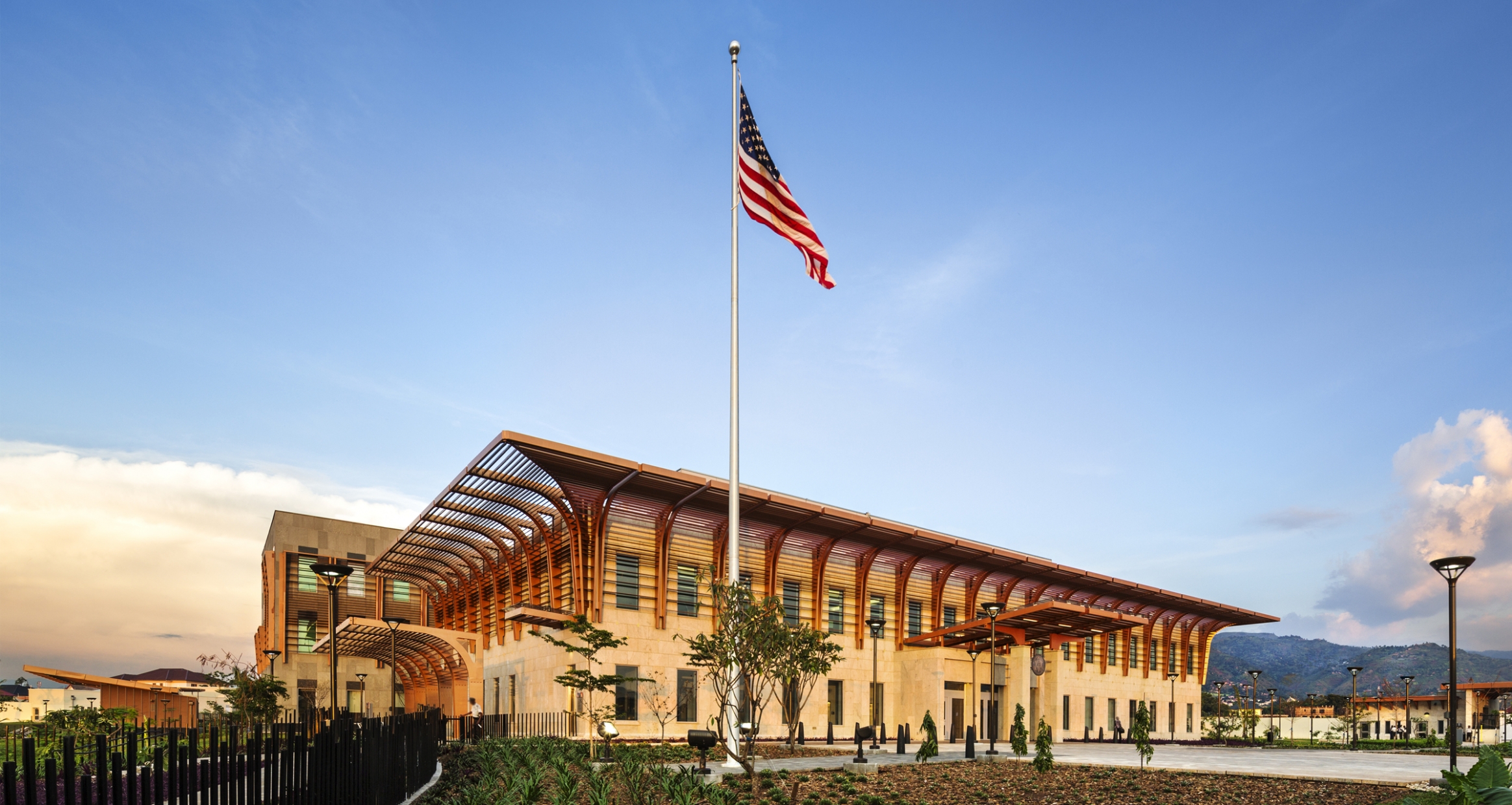 US Department of State
Diplomatic
Executing design/build projects in remote areas requires complex coordination.