This multi-facility compound integrates security into the design of open and welcoming buildings to ensure the safety and well-being of employees and visitors. Living and working spaces – contemporary in design and function while respectful of local context – comfortably support an embassy staff of over 270 as well as military personnel. Security is incorporated into the gentle slope of the site. Scheduling the delivery of materials and construction was complicated by the remote landlocked location and regional political instability.
Building Facts
120,000 GSF
LEED Gold certified
Security and Resilient Design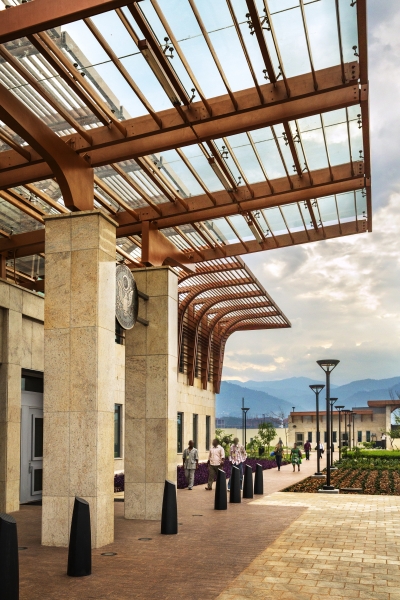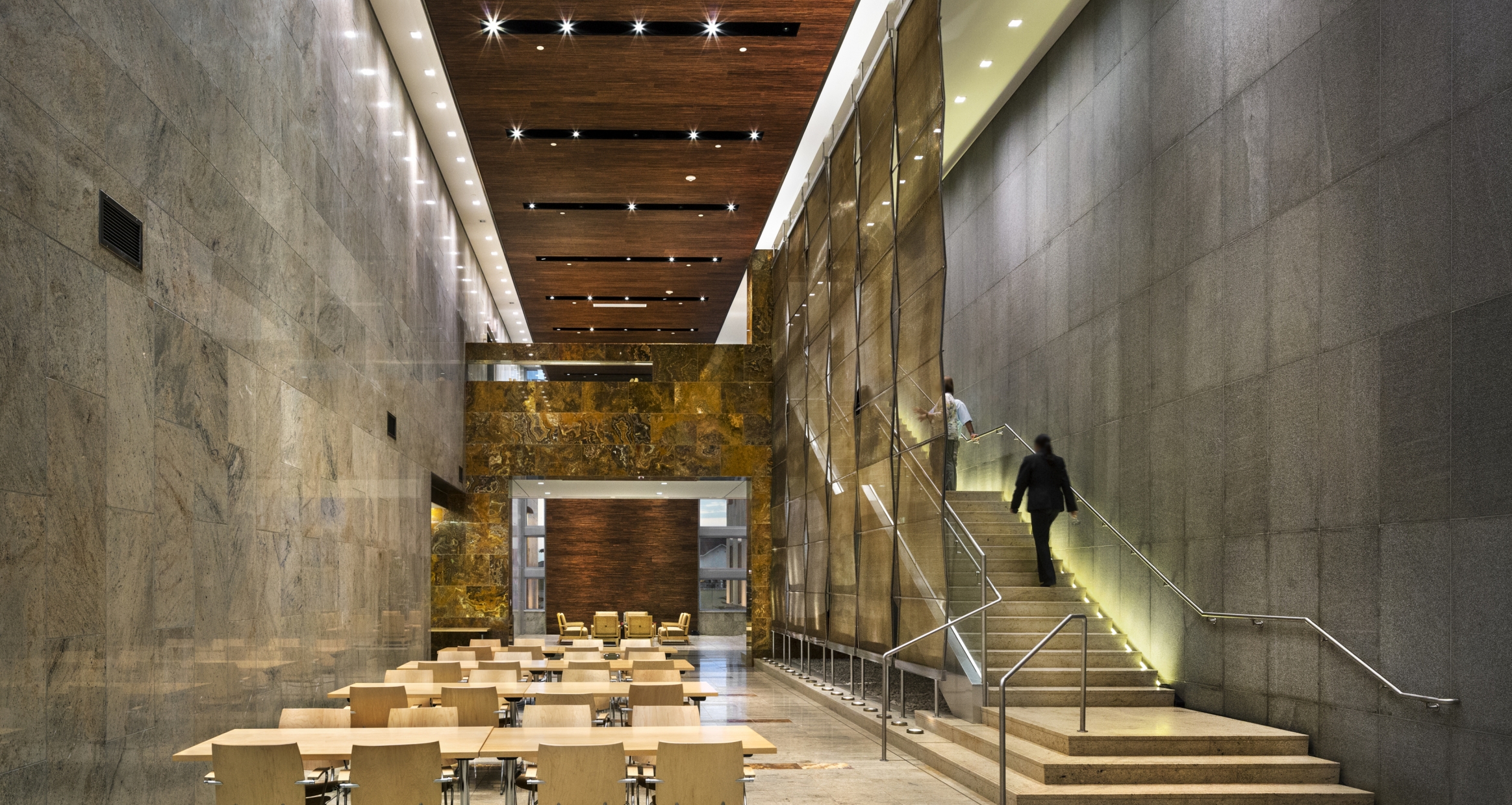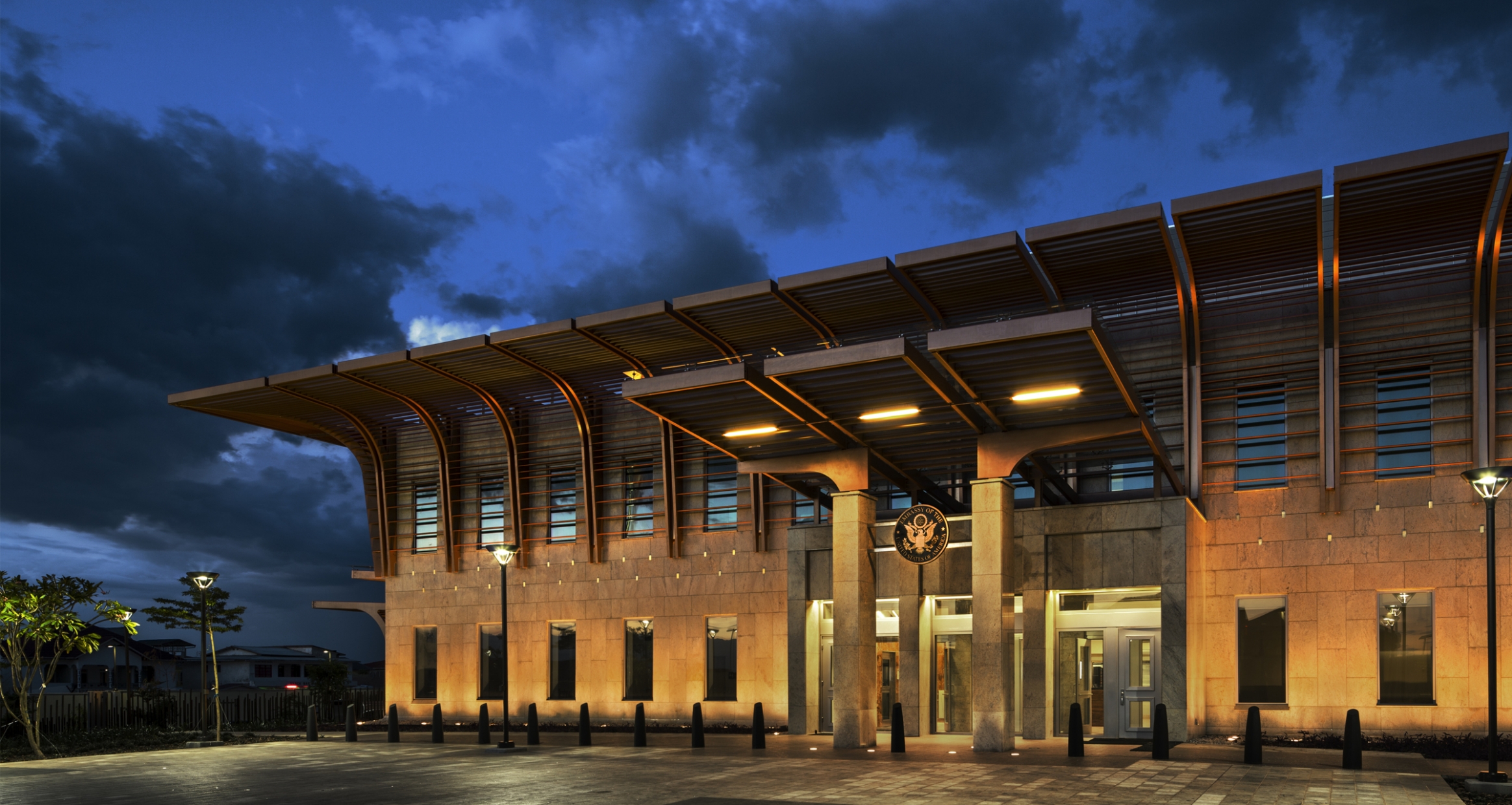 US Embassies are designed with largely unseen but extraordinary resiliency to safeguard diplomats and staff from harsh realities, whether natural or man-made.
Energy Decisions
Resiliency
Interiors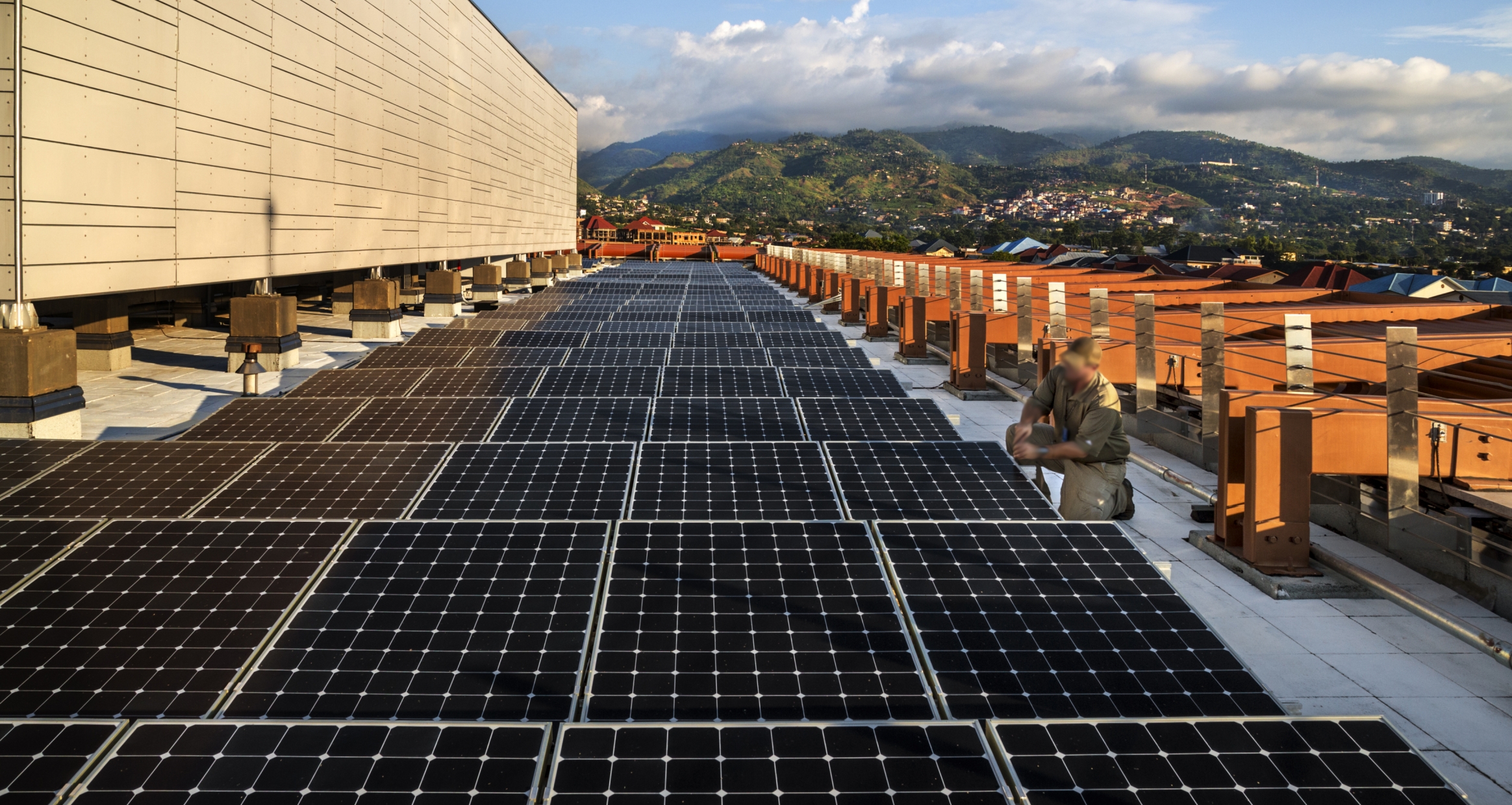 Solar Solutions
Sunlight is a resource as well as a challenge, especially in equatorial locations. An extensive photovoltaic array enables the US Embassy to take advantage of Burundi's year-round long days. The compound annually yields over 250,000 kWh of emissions-free power from 960 solar panels. 
Solar gain can, however, increase building electric load, especially when average daily temperatures rise above 85°F. Among multiple strategies for optimizing energy performance, the design optimizes insulation and uses sunshades and canopies to mitigate solar gain. The LEED Gold design ultimately reduced energy consumption by 52% relative to the ASHRAE baseline.
Resource Efficiency
Energy Decisions