Originally constructed in 1853, this guard house was the "check-in" location for all visitors to the Washington Navy Yard, including President Lincoln who frequently traveled to the base during the Civil War. As a result, the small structure is particularly significant as one of the last places where the President made an official visit, the afternoon of the day he was assassinated.
In 1906, the structure was moved to the Naval Support Facility Indian Head, Maryland, where it remained for over 100 years. When the Watch Box was identified as an important contributing element to the Washington Navy Yard Historic District, NAVFAC arranged for its return and restoration.
The delicate structure was transported by barge up the Potomac River and sensitively relocated near its original site, across from the Main Parade Ground. Our preservation team reconstructed the wrap-around porch with its columns based on historic photographs and returned the Watch Box to its original design to help educate the public about the long and rich history of the Washington Navy Yard and the role the base has played for over two centuries.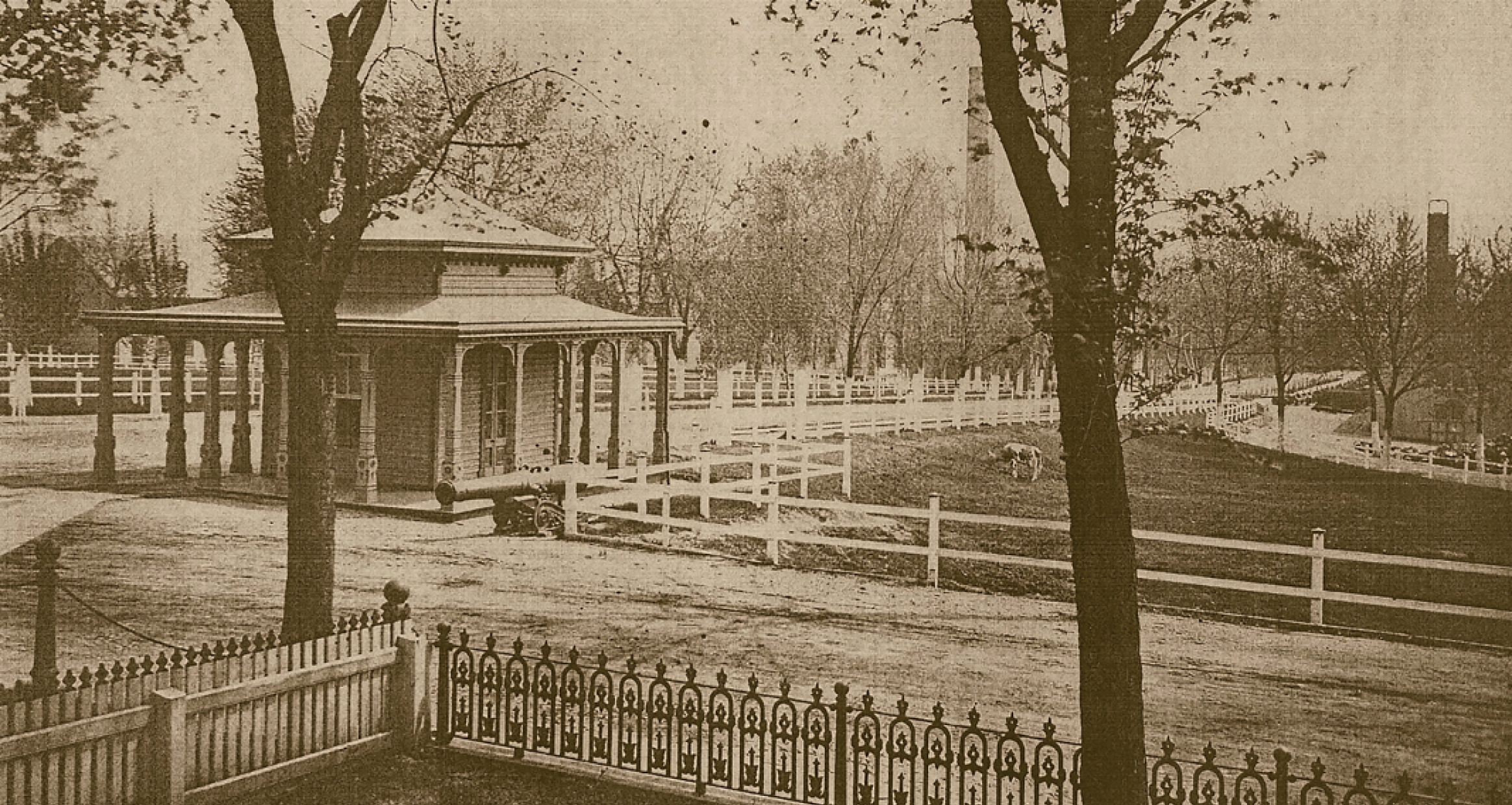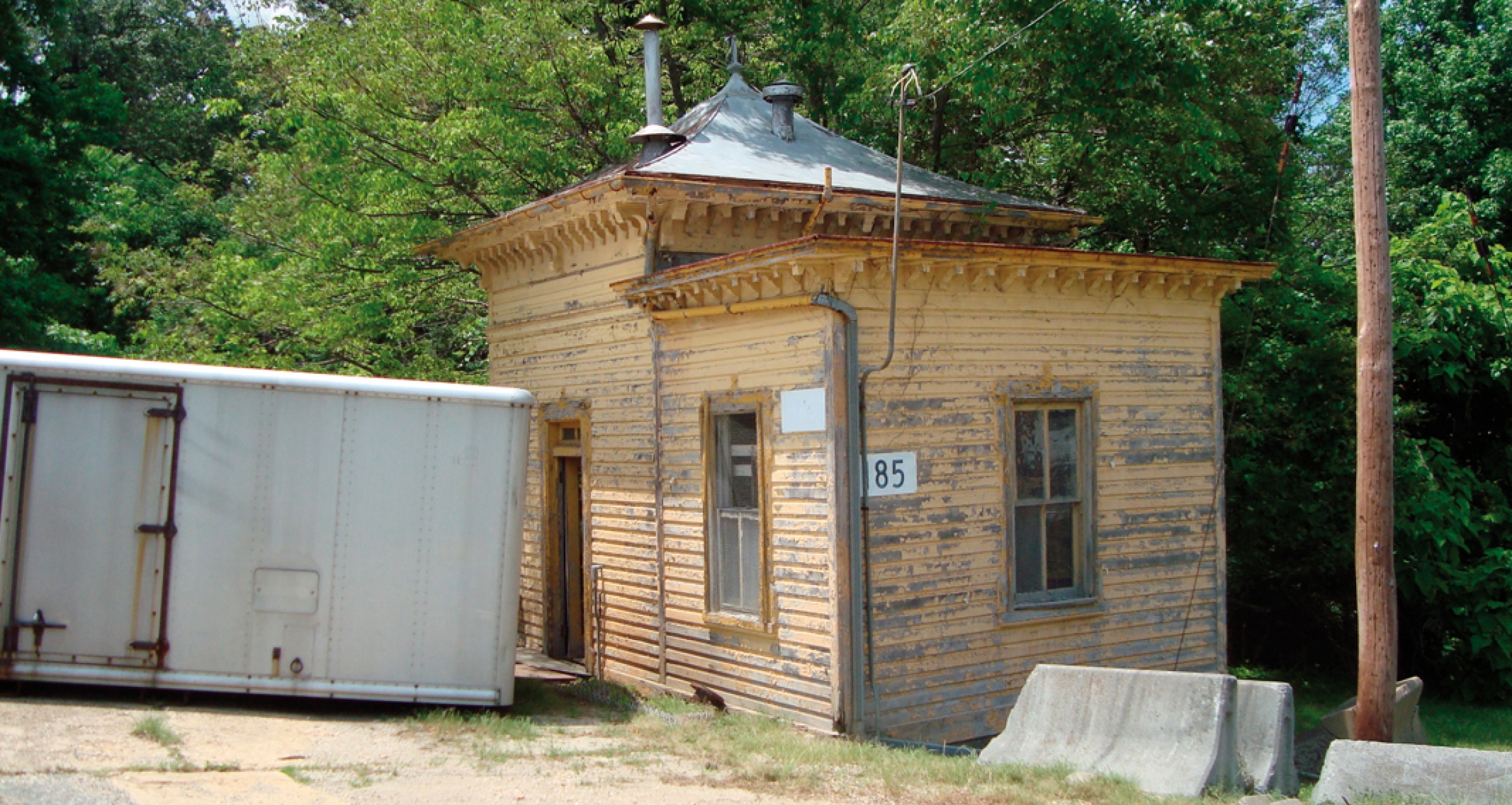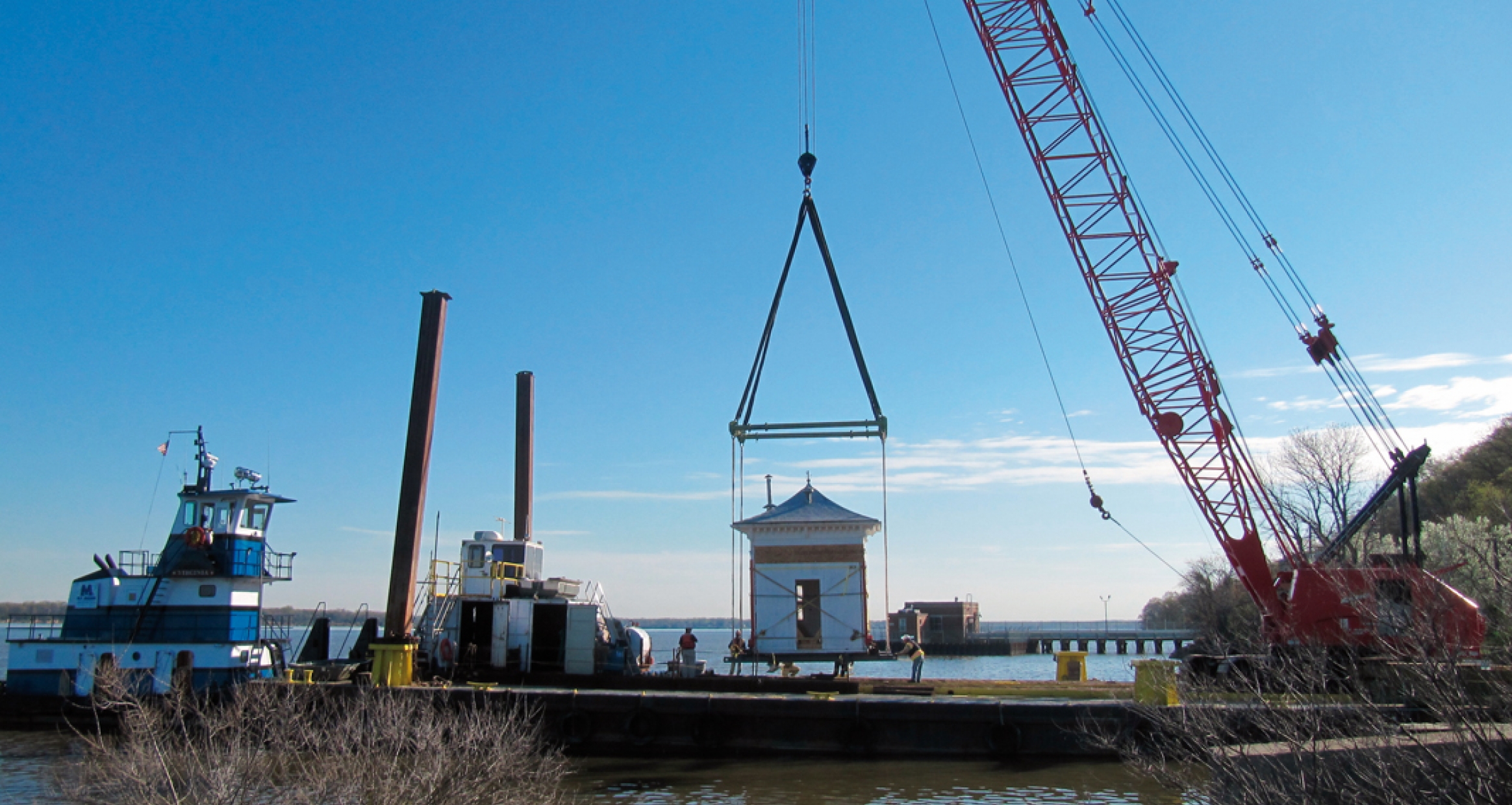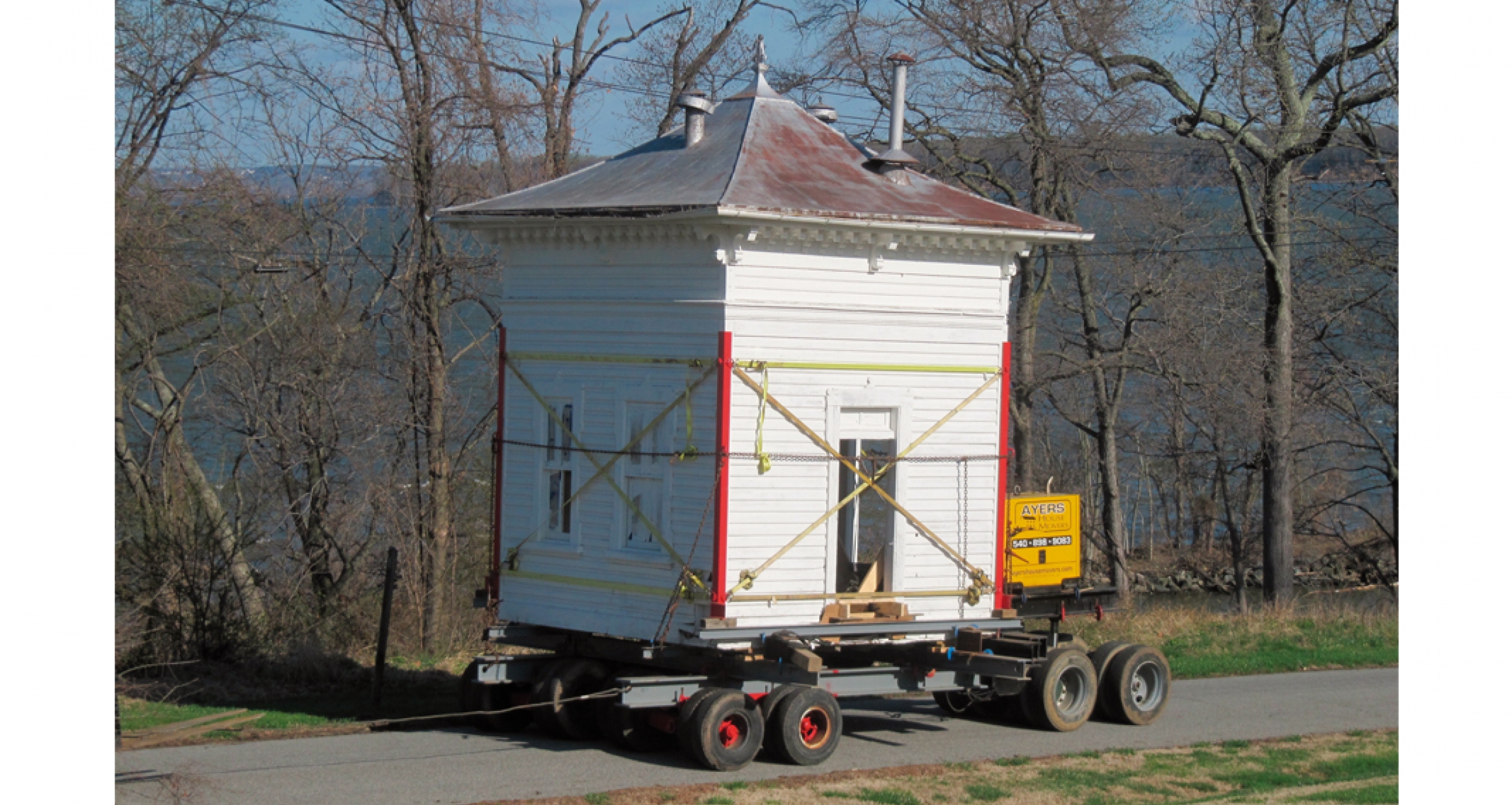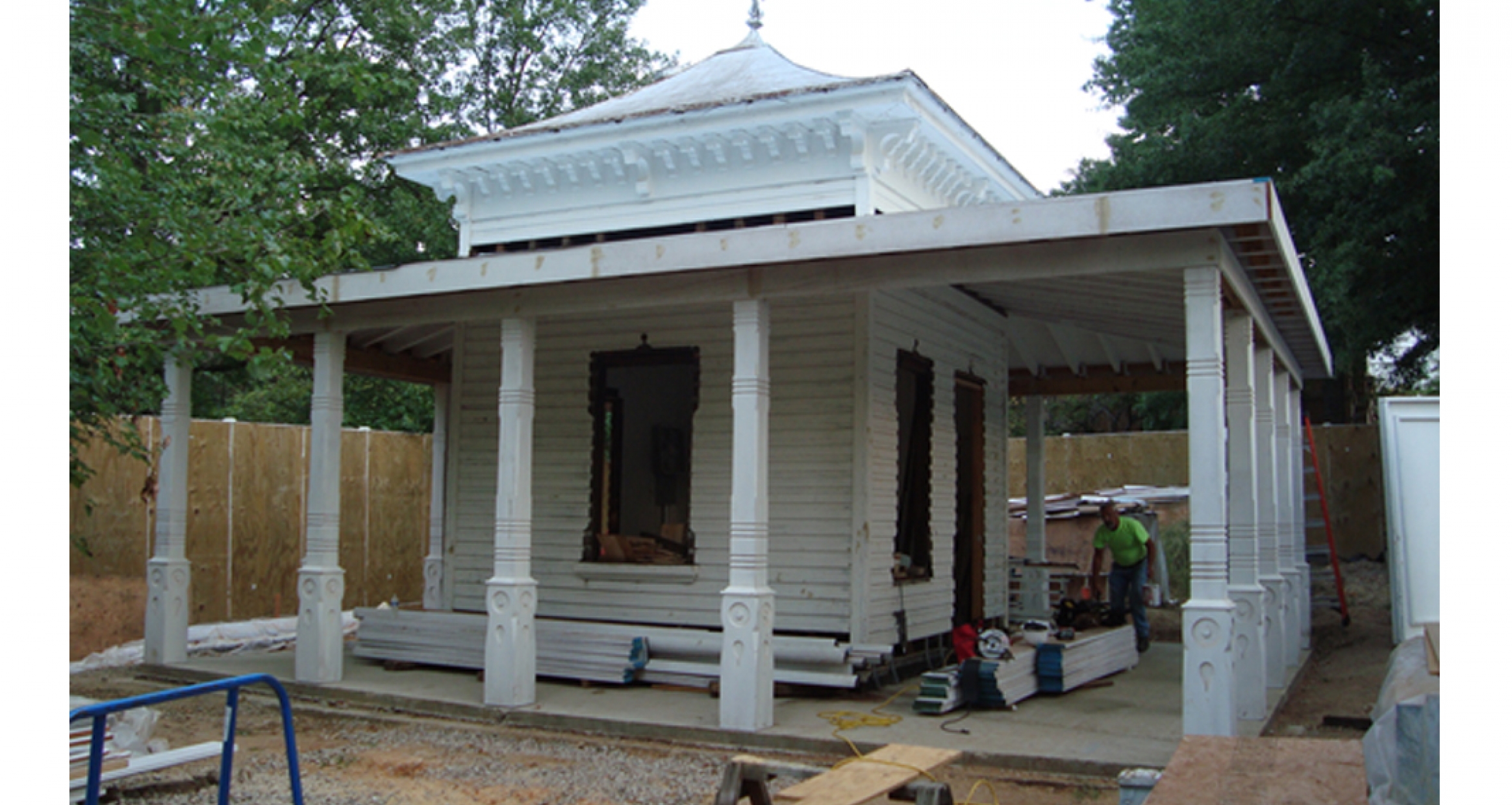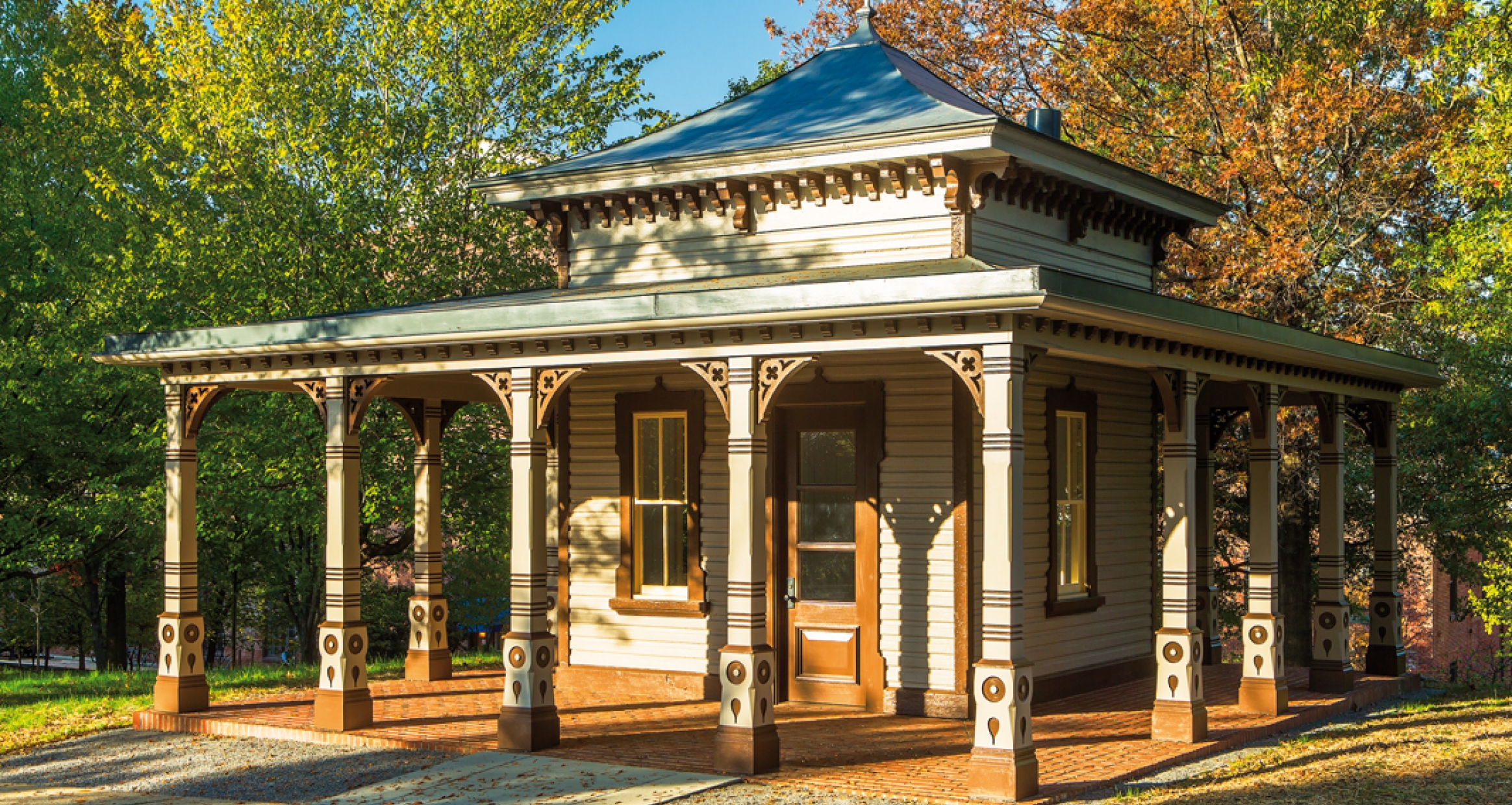 This historic Watch Box is now in its "third life." Built in 1853, it served as entrance security for the Washington Navy Yard for nearly 50 years. By 1909, it had been moved by barge to Naval Support Facility Indian Head Naval in nearby Maryland, where the Watch Box served as offices and store house before being left vacant. Its "third life" began thanks to the creative thinking of staff at the two bases, with the Navy proposing to reclaim and restore the Watch Box to the Washington Navy Yard. A construction barge was used to bring the building upriver and motorized wheel sets carried it from the Navy Yard docks to the new foundations. The original wrap-around porch was restored, along with other elements visible in historic photos. Today, the Watch Box holds a place of prominence at the Navy Yard and reflects the original character of the 1850s.
Historic Preservation
Modernization
Watch Box Roll and Restoration
As part of the move from Indian Head back to the Washington Navy Yard, the 11-ton Watch Box was transported upriver on a construction barge and then moved with motorized wheel sets from the docks to its new foundations. While the technology of moving a building is much more sophisticated today, the route was very similar to the one taken in 1909.
Historic Preservation
The successful team of historic preservation architects from EYP Architecture and Engineering and Summit Construction and Environmental Service spent months on each small detail, which in the end, resulted in this Navy Yard gem.

Igor Boras, Engineering Branch Senior Construction Manager, Public Works Department Washington
Project Tags
Further Reading