Adaptive use transformed a classroom building, originally designed as a Sears department store, into a dynamic campus hub where students can socialize while taking care of business. The modernized space brings together previously scattered student services – such as Financial Aid, Bursar, 1Card Services, Veteran's Affairs, and Centralized Advising – into a convenient "one-stop shop."
The design organizes student service offices along a primary lobby spine. Enhancing the visibility and accessibility of all departments makes it easier for incoming freshmen and visitors to orient themselves to the campus and take advantage of its offerings. A new lobby provides a warm, welcoming, and animated space for students to congregate, fostering community interaction. The lobby visually and physically links the building to adjacent classroom and student services facilities.
Inspired by the area's iconic pine tree farms, the design uses the visual language of the timber industry to create a built experience that suggests a walk in the woods. A continuous, slatted wood ceiling in the lobby and a feature wall behind the welcome desk evoke both light filtering through trees and stacked wood drying in a lumber yard. 
Building Facts
28,400 GSF modernization
Financial Aid
Bursar
Veteran's Affairs
Advising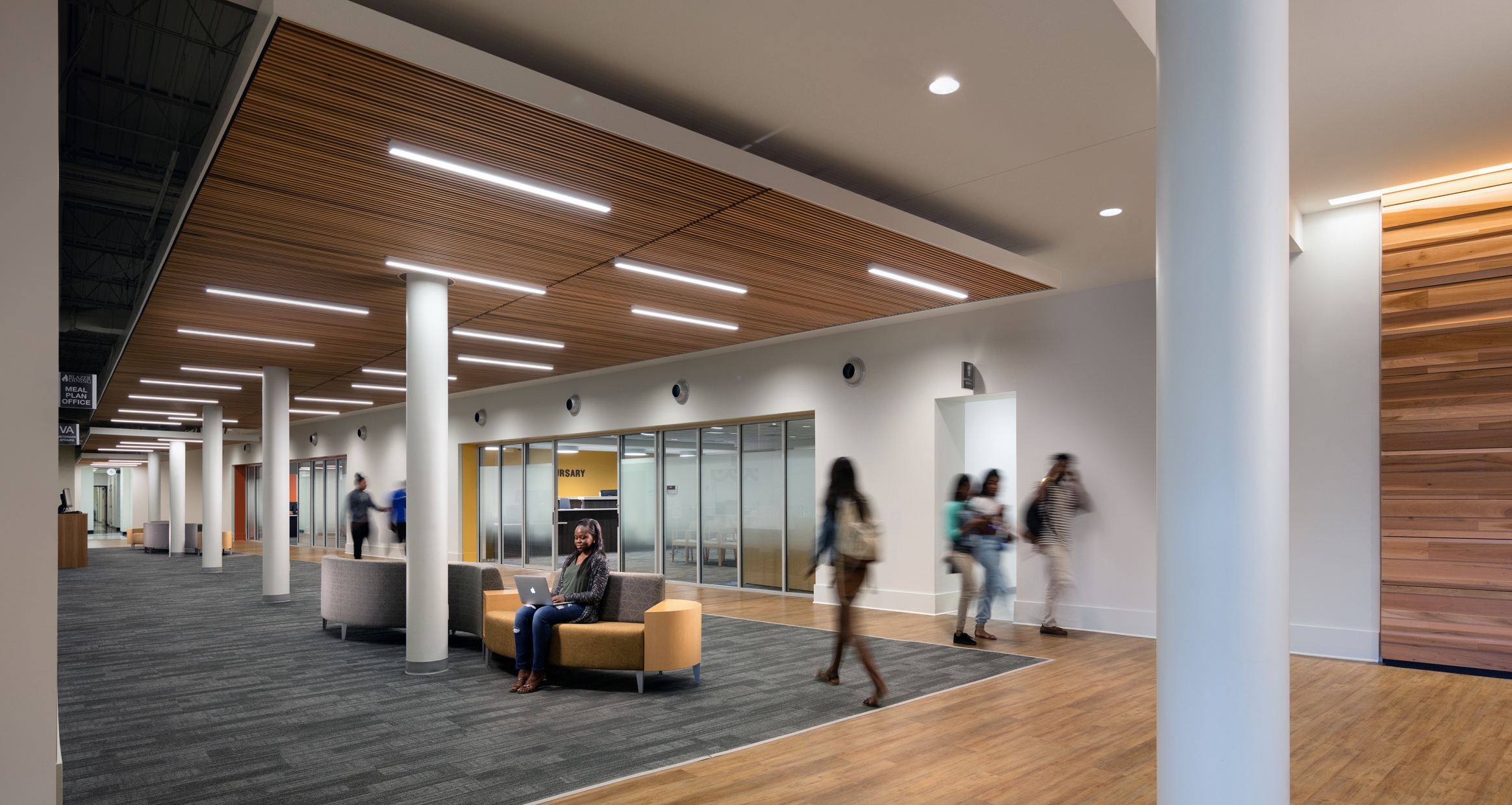 Shared Goals
Working within the space constraints of existing structures challenges building users as well as architects to get creative. The willingness of various departments to share interstitial soft spaces helped the design coalesce around a centralized, multipurpose lobby that has become a lively hub of activity and popular meeting place.
Collaborative Space
Interiors