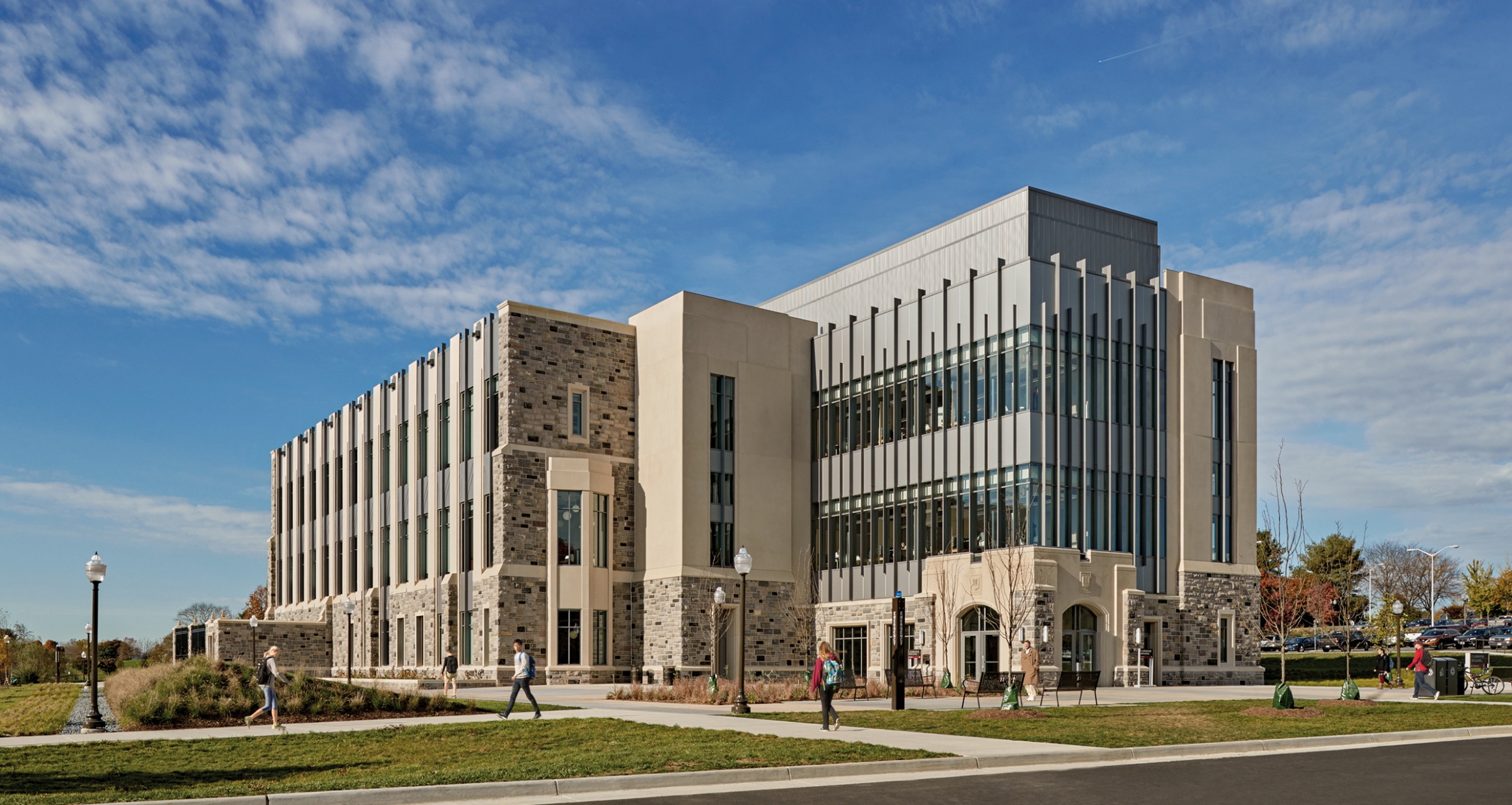 Virginia Tech
Academic Innovation
A first-of-its-kind facility is redefining the collegiate educational experience.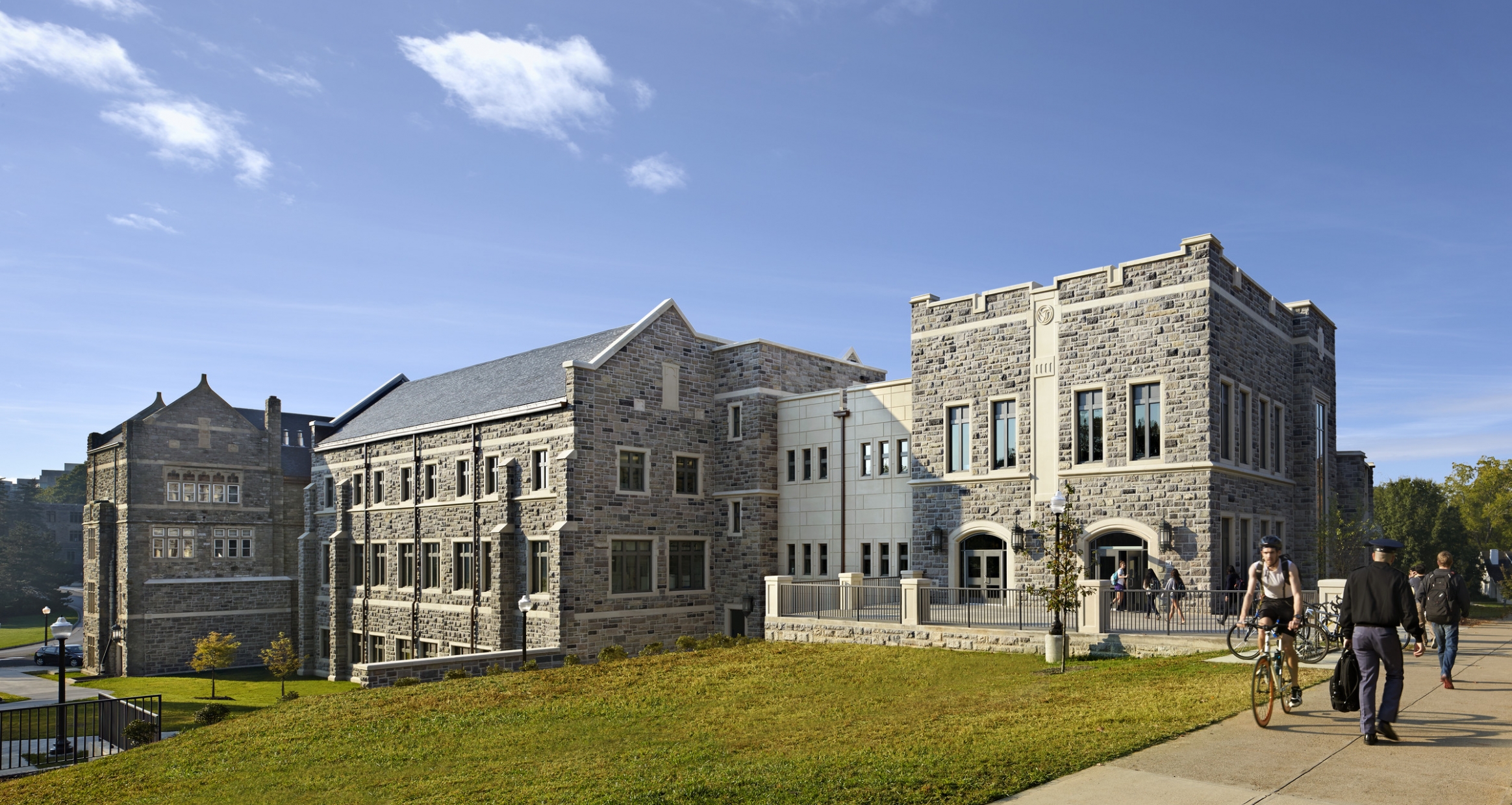 Virginia Tech
STEM
Flexible loft-style labs transform the ways research teams collaborate.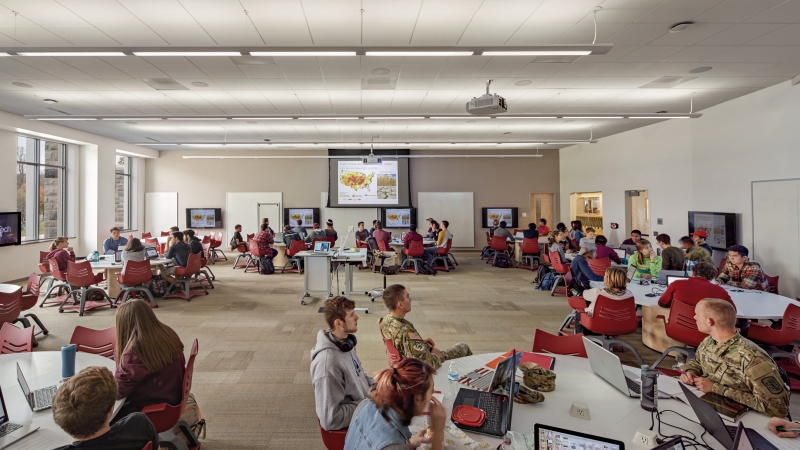 Tradeline explores how Virginia Tech is leading the way to transforming the collegiate academic experience with a facility that promotes team-based active learning. In this article, Jill Sible, assistant provost for undergraduate education, discusses specific innovations that characterize the inventive design, including the SCALE-UP (Student Centered Active Learning Environments for Undergraduate Programs) classroom; the classatory, a hybrid classroom/lab; and T-search, a hybrid model of research and teaching lab.
"The new classroom building is a quantum increase in our number of rooms designed to support the most innovative teaching and learning methods." Mark G. McNamee, Senior Vice President & Provost