A first-of-its-kind academic building is transforming the learning environment and advancing the University's mission to "invent the future." The facility seats 1,450+ students in a variety of formal teaching spaces as well as study and meeting rooms. New learning spaces are designed to support increasingly interactive and technology-driven learning experiences; accommodate multiple teaching methods; and allow students to take a more active role in their education. Exterior views and abundant daylight contribute to an engaging, energetic atmosphere.
Classrooms include movable furnishings, wall-mounted writing spaces, and multiple screens for projecting course content as well as and student work. Some rooms are configured as SCALE-UP classrooms, a specific design that facilitates team-based, active learning as an alternative to lectures. Additional break-out lounge spaces and enclosed group study spaces support students' informal collaboration outside of class. The juxtaposition of casual soft-seating areas and impromptu bar-height workspaces provides a variety of seating choices suitable for different types of work.
The four flexible interdisciplinary science labs blend elements of traditional classrooms and laboratories to support an Integrated Science Curriculum, in which students work in several disciplines – biology, chemistry, physics, etc. – within a single class period. Each lab has a central wet lab area, movable tables, and one or two fume hoods and sinks. Enclosed, connected prep spaces house equipment requiring supervision. Write-up spaces between wet labs also support informal study outside class hours.
Building Facts
74,000 GSF
2 SCALE-UP rooms
4 Classatories
13 flexible classrooms
Reinventing the Classroom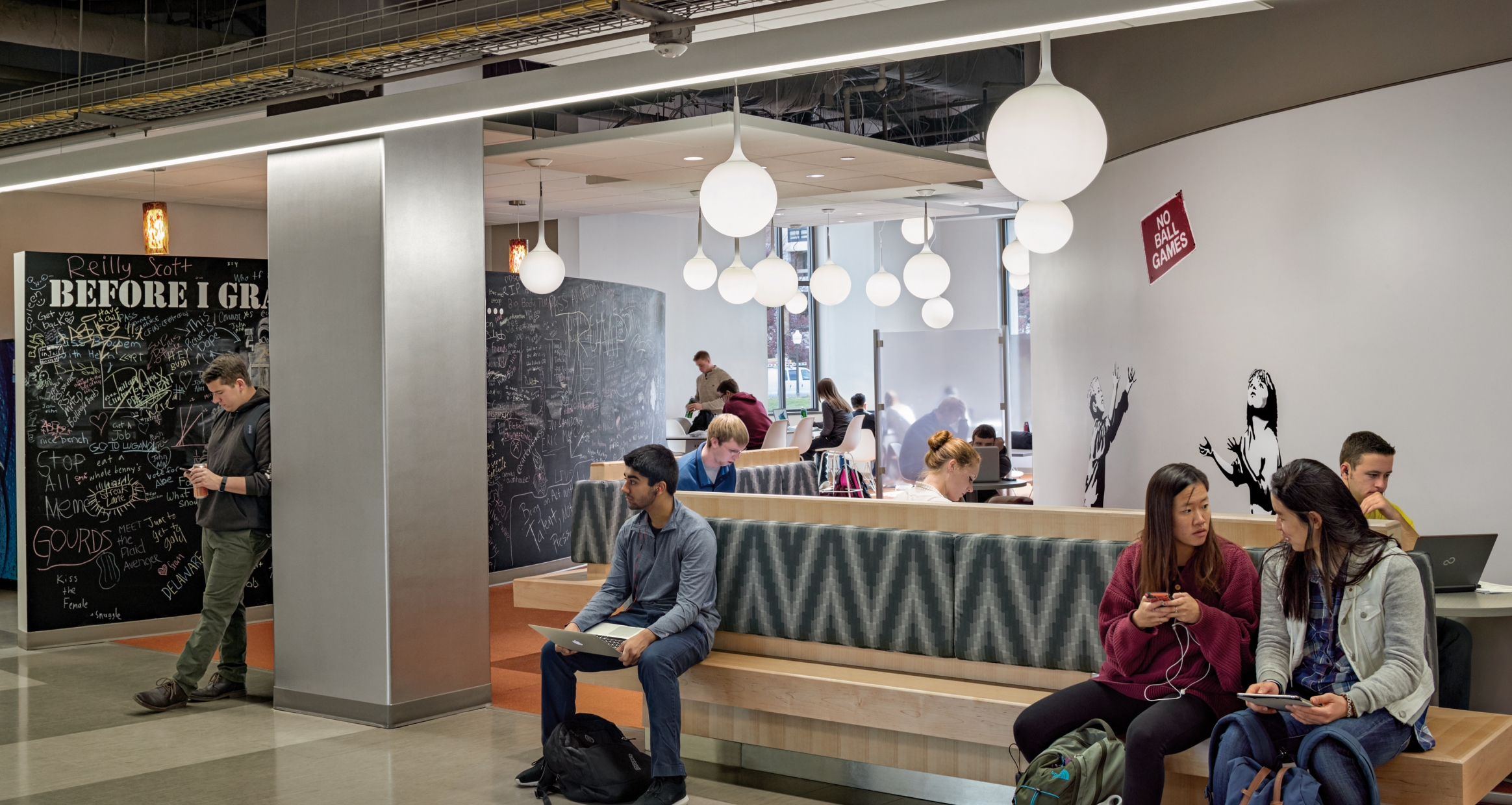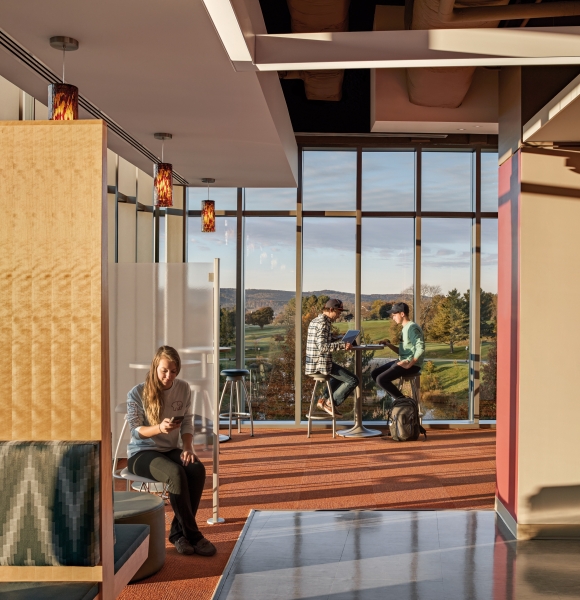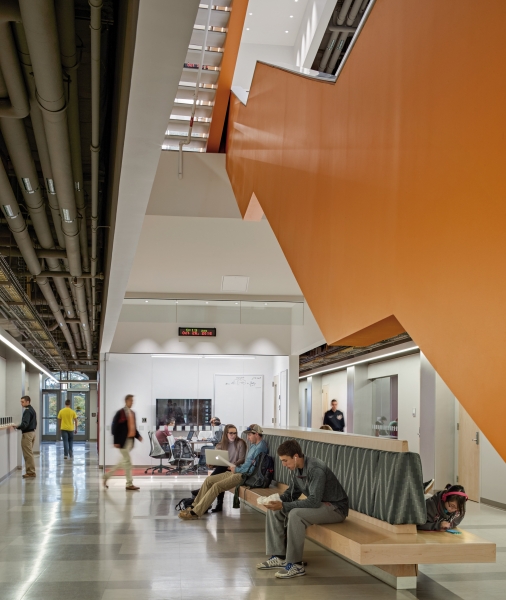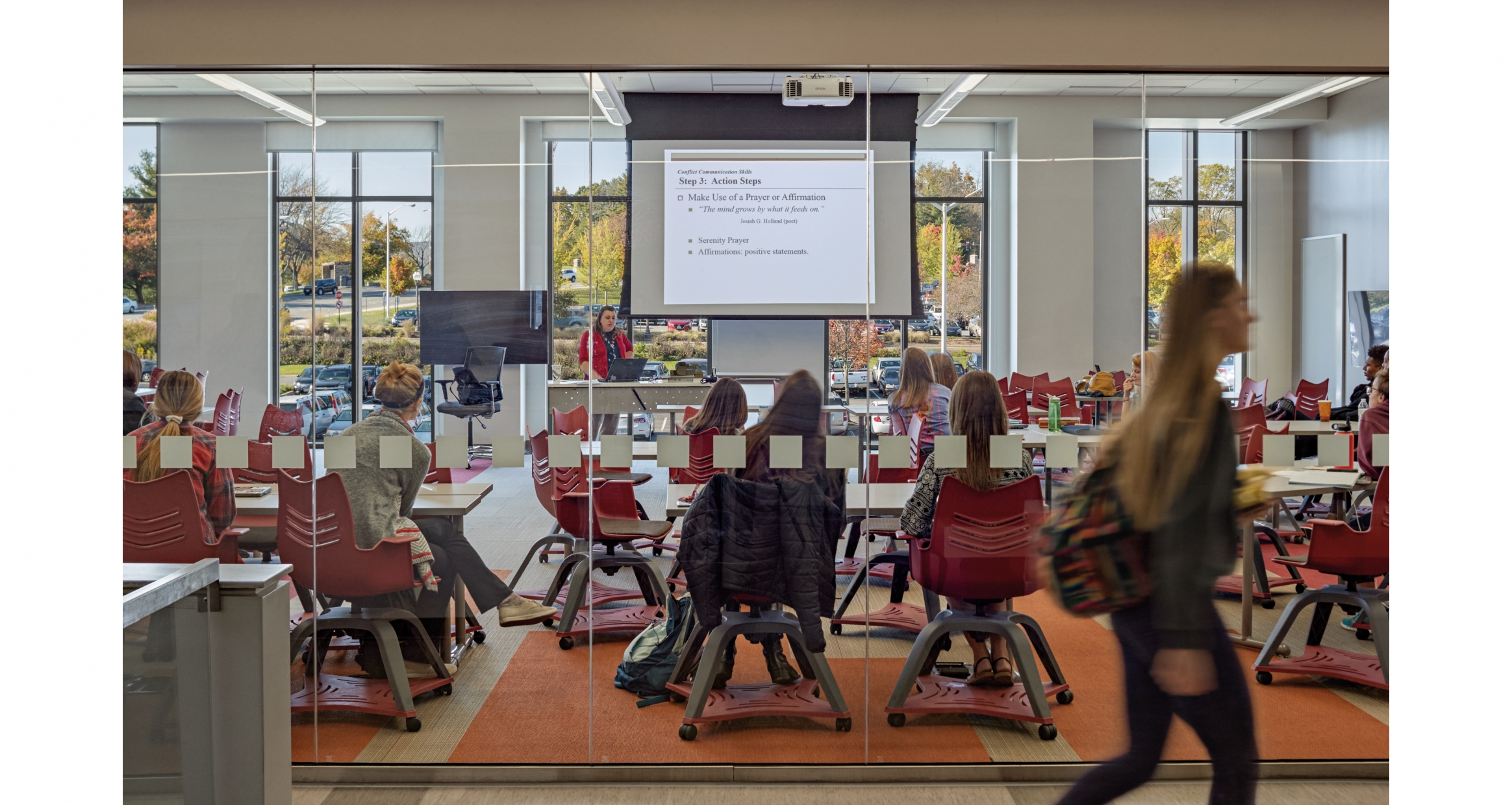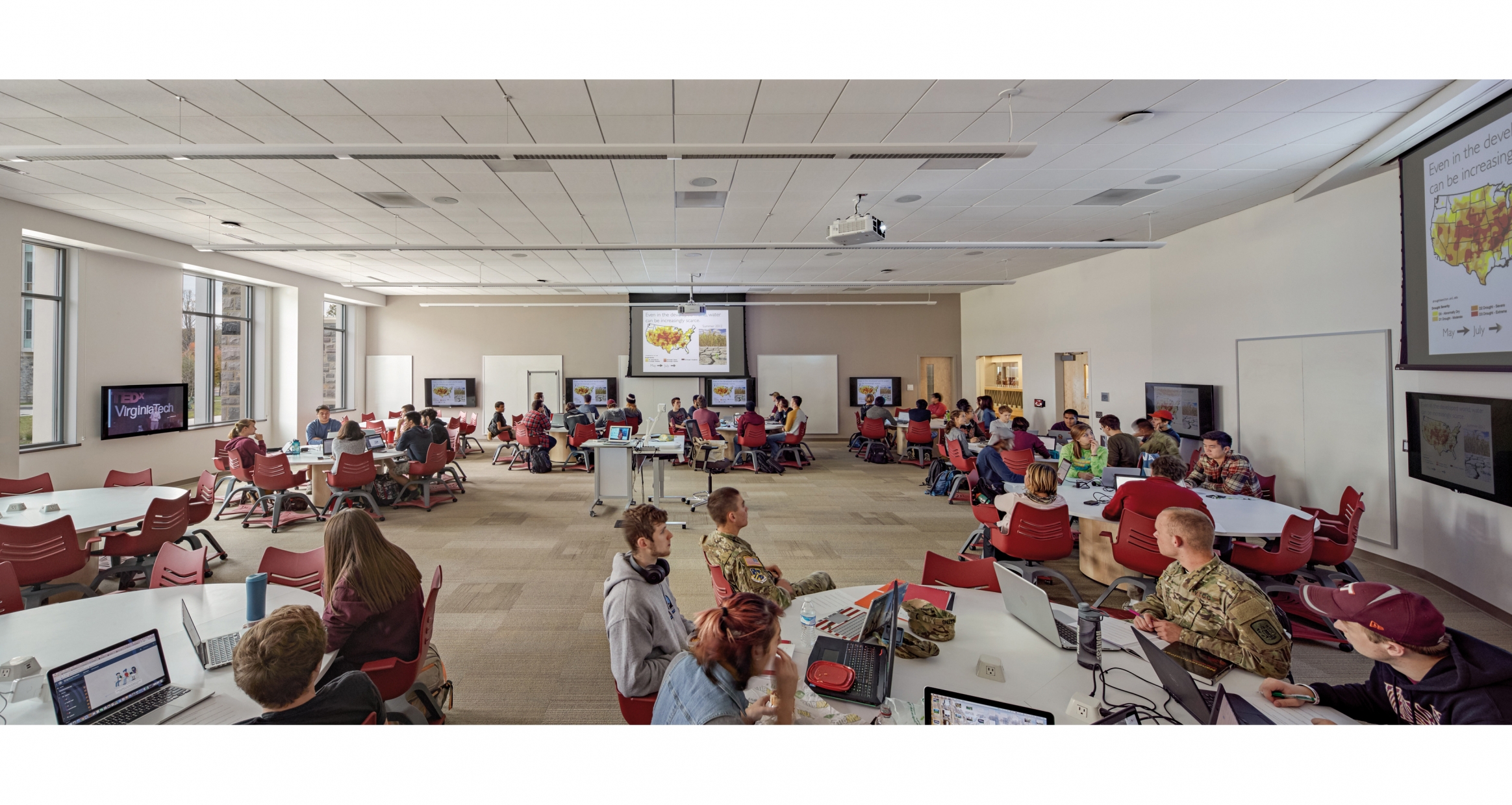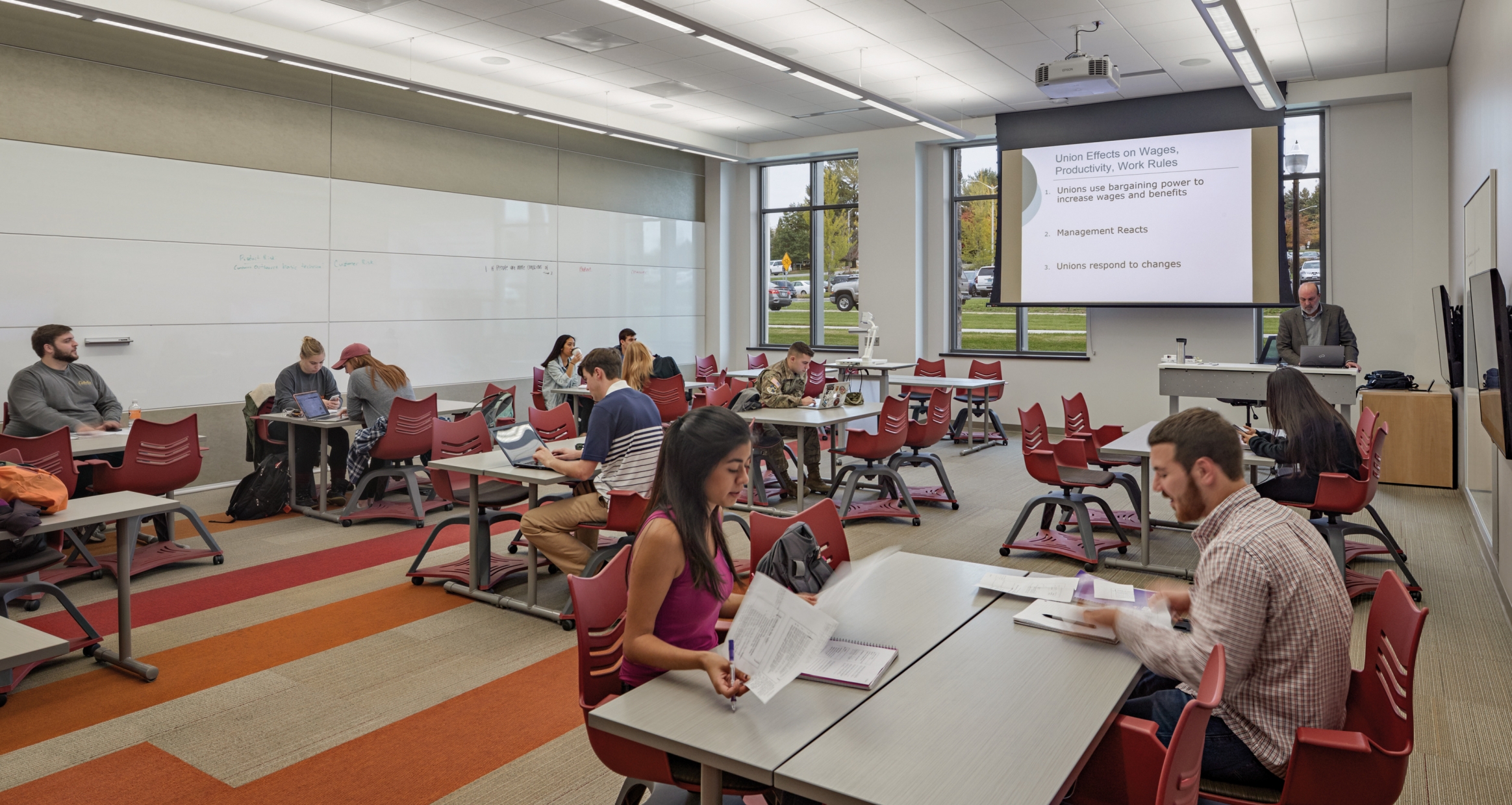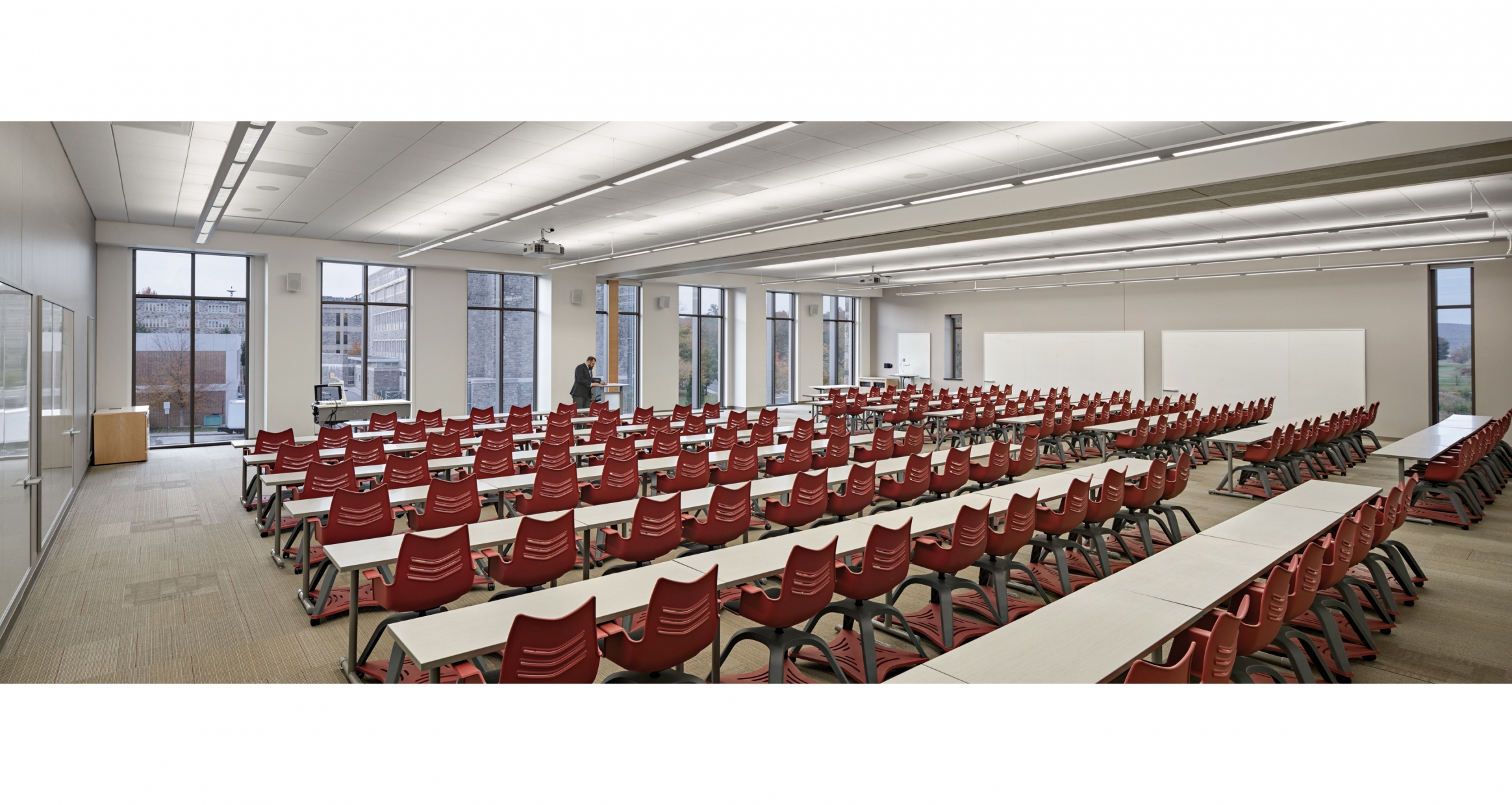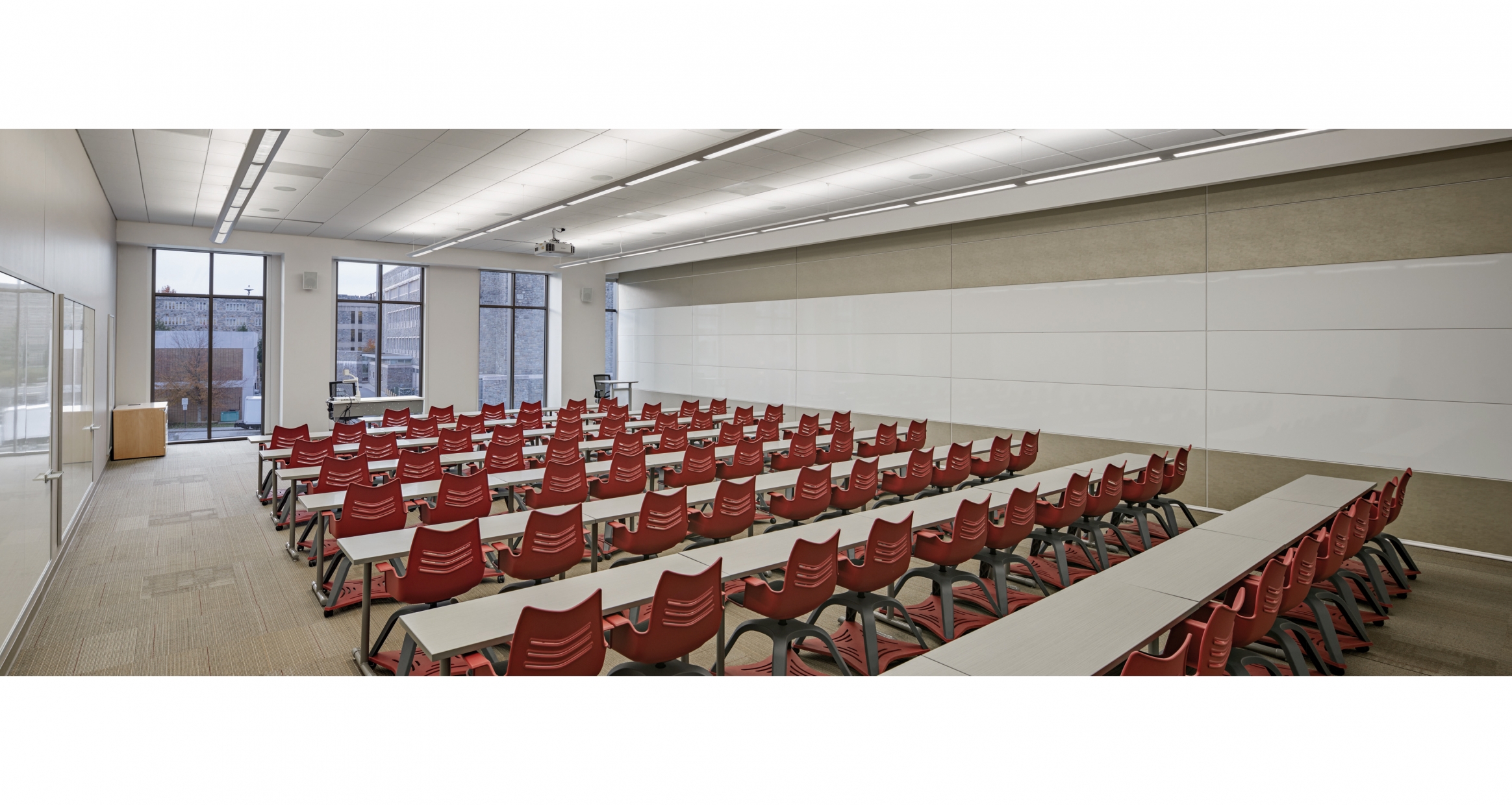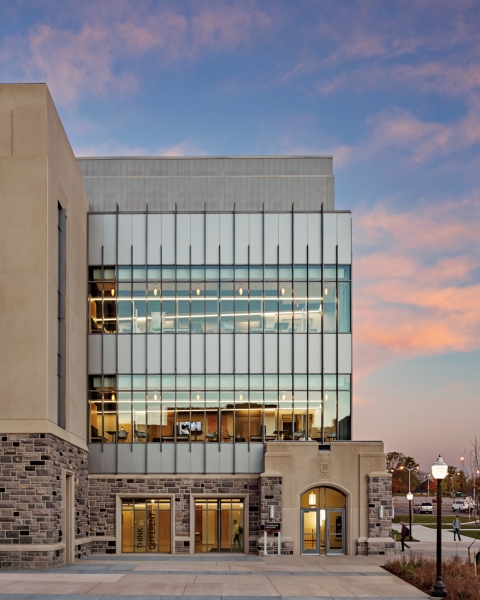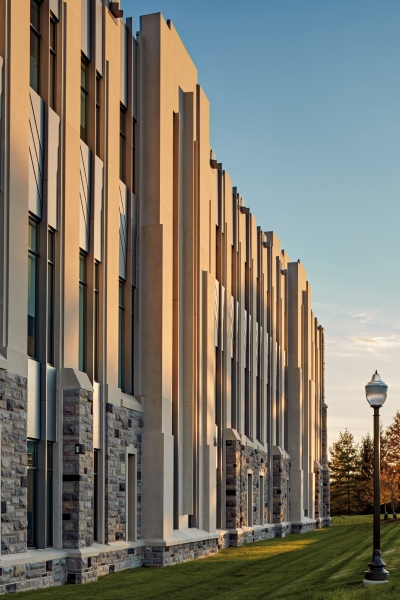 VA Tech continues its leadership in pedagogical innovation with a transformative classroom building whose technology-infused spaces support creative collaborative problem-solving. Research guided the design of active learning environments that flex to accommodate multi-modal learning.
The flexible design of the classroom building ensures that we will be able to offer students a state-of-art learning experience not only today, but for decades to come.

Mark McNamee
Further Reading
Project Tags