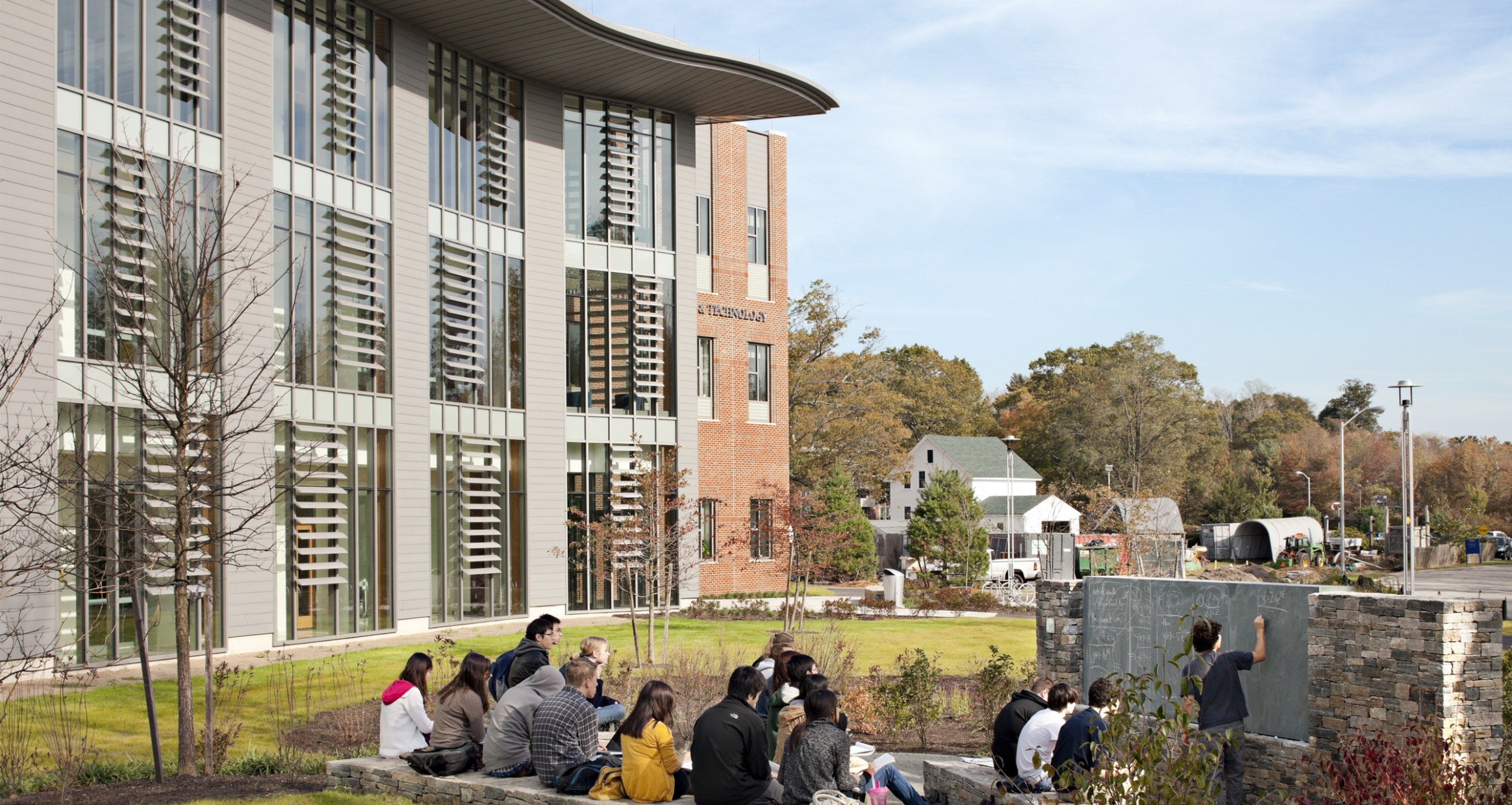 Wheaton College
STEM
With its dynamic curves, green roofs, and outdoor gathering spaces, this LEED Gold design resolves the dynamic tension between the grid of the campus plan and the adjacent wetlands.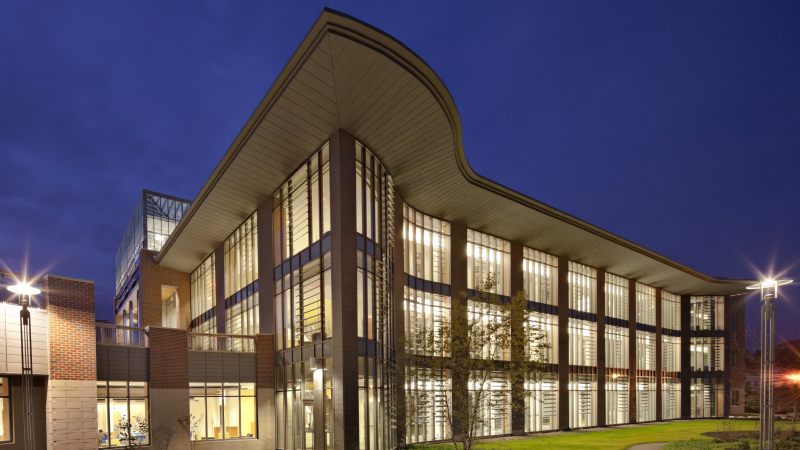 EYP conducted two post-occupancy surveys, one of faculty and theother of students, in spring 2013. Based on survey responses, the new Mars Center has succeeded in accomplishing several goals.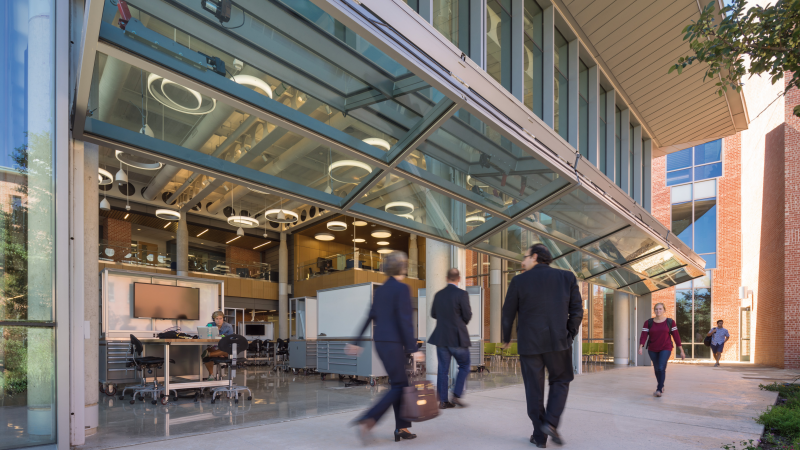 Amidst research and reports showing that a third of U.S. post-secondary institutions are struggling financially, many of them see a highly competitive STEM program as a key to their future success and survival.