With its dynamic curves, green roofs, and outdoor gathering spaces, this LEED Gold design resolves the dynamic tension between the grid of the campus plan and the adjacent wetlands.
Zinc, aluminum, and glass play off the campus tradition of red brick to create a dramatic, 73,000-gross-square-foot facility whose Café Commons and study/social spaces make it a popular destination. Extensive glazing reveals the activity within the 14 teaching and 23 research laboratories that serve biology, chemistry, physics, astronomy, psychology, math, and computer science. The building also houses a greenhouse and vivarium.
Features:
Feature 1:

Daylighting analysis informed the design of a building brow that manages solar gain to reduce building load and save energy year round.

Feature 2:

An outdoor classroom puts science on display to actively engage students.

Feature 3:

The Mars Center is sited on the campus edge to connect the heart of the campus with wetlands to the south – a natural lab for the study of biology.
Science on Display
The three-story building design incorporates open space and extensive glass to reveal the activity and share the excitement of science with the campus, sparking interest in interdisciplinary collaborations, a focus on Wheaton's "Connections" curriculum, and a commitment to sustainability.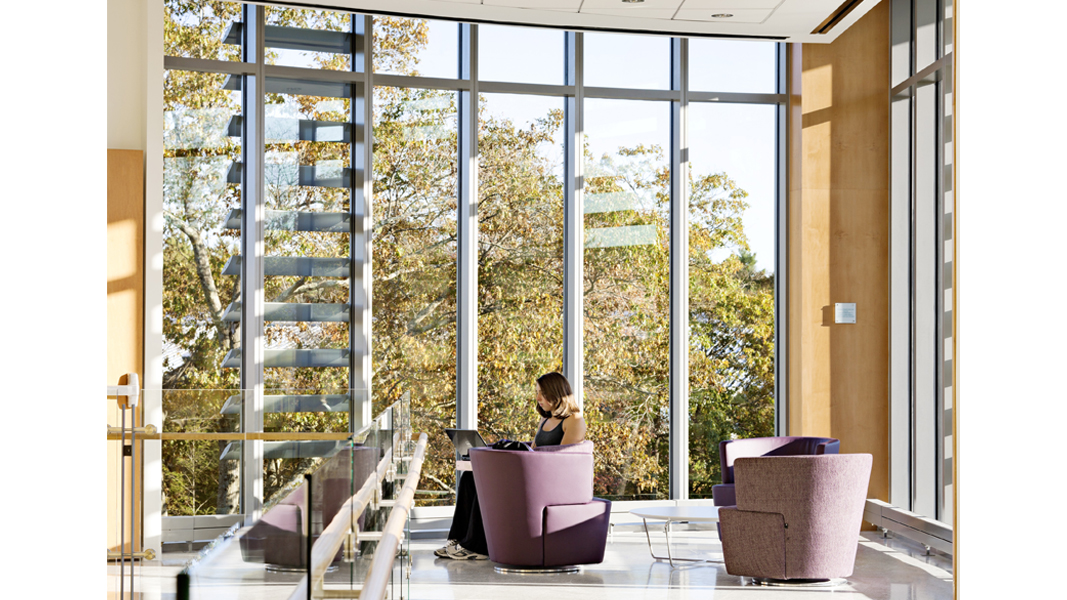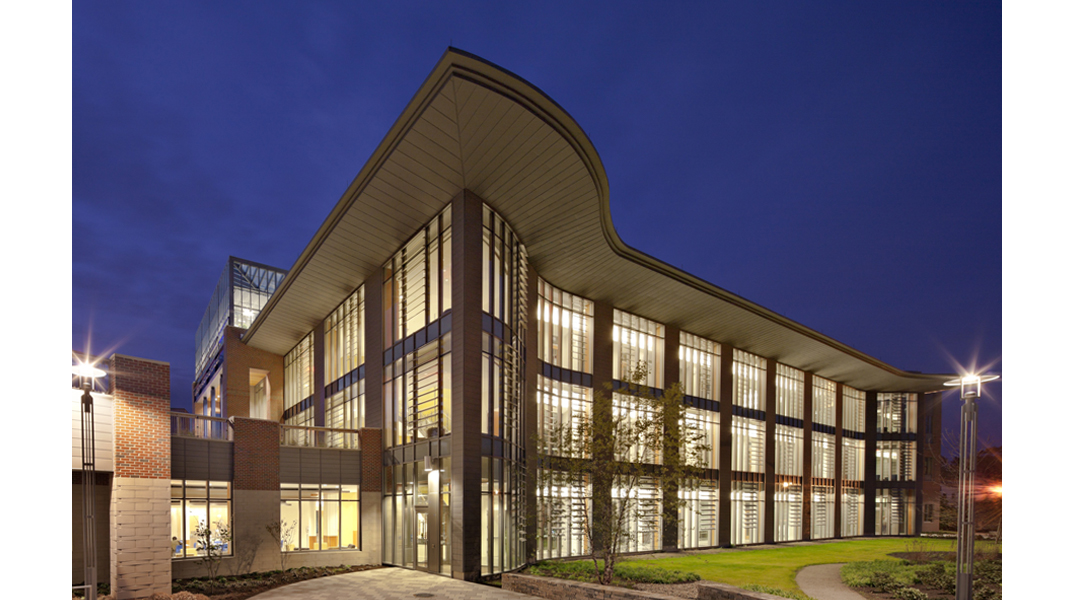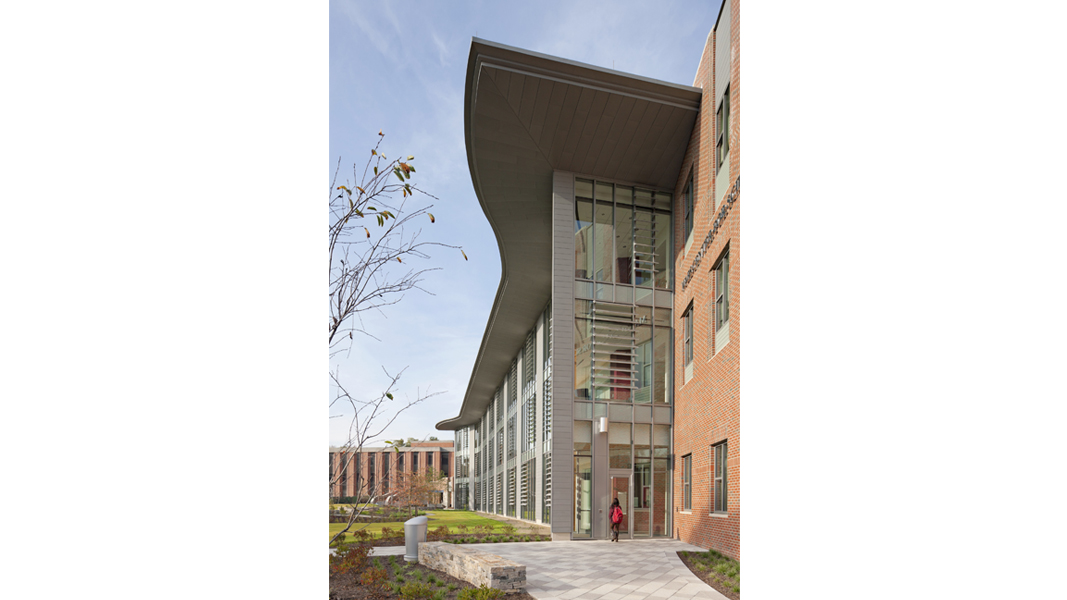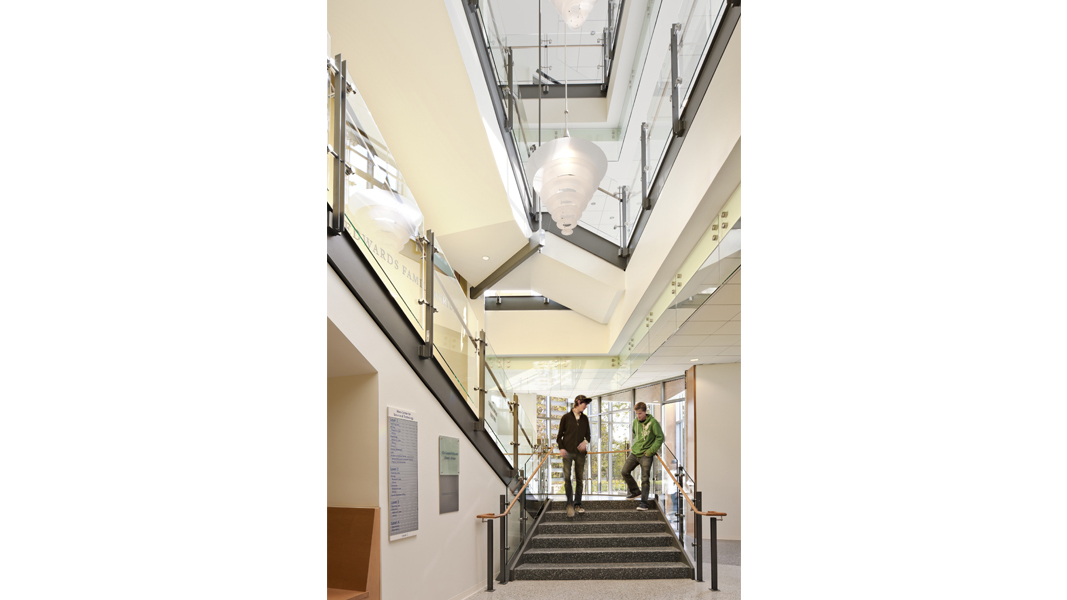 Facilitating STEAM Education
The design of the Mars Center supports Wheaton's approach to unifying the arts and sciences, moving from STEM to STEAM to educate whole-brain thinkers.
Designed to Perform
In addition to conserving resources and utility costs, the building's energy-efficient systems and sustainable features make the facility a teaching tool for sustainability.
Fostering Community
Connectivity of people and ideas was a guiding principle throughout the design process of the Mars Center. The facility provides a variety of inviting spaces that students and faculty can call their own, sparking serendipitous interactions that bring arts and sciences closer together to inspire intellectual inquiry.