AAC&U 2018 Annual Meeting
January 25, 2018
Kip Ellis, Principal & Lead Designer, will moderate a panel discussion at the AAC&U 2018 Annual Meeting, January 25th in Washington DC.
Making the Case for a Bold New Future: Envisioning a New Facility to Bring Your Campus Vision to Life
With evolving and increasing options for obtaining higher education degrees and other certifications, today's college and university campuses are faced with the challenge of differentiating themselves, creating a unique brand identity, and providing specialized learning and research opportunities. One key way to raise overall visibility and attract the highest level of students, faculty, and administrators is by imagining a facility that coincides with their institutional mission. When carefully planned for flexibility and growth, facilities can serve as a physical manifestation of a college or university's vision, and further, an embodiment of the institution's pedagogy and philosophy.
In this dynamic session, moderated by one the nation's leading higher education design experts, panelists from three respected institutions will discuss the opportunities associated with leveraging facilities that deliver knowledge in new, innovative ways while creating an impactful environment that prepares students to become leaders who make a difference around the world. Attendees will leave the session armed with strategies and best practices applicable to their own campus.
Panelists:
Ronald K. Machtley, J.D., President, Bryant University
Jeffrey Osborn, Ph.D., Dean of School of Science, Professor of Biology, The College of New Jersey
Myra Frady, Dean for Resource Planning and CFO, Senior Lecturer in Mathematics, Oxford College of Emory University
M. Eloise Brown Carter, Ph.D., Professor of Biology, Oxford College of Emory University
 
Meet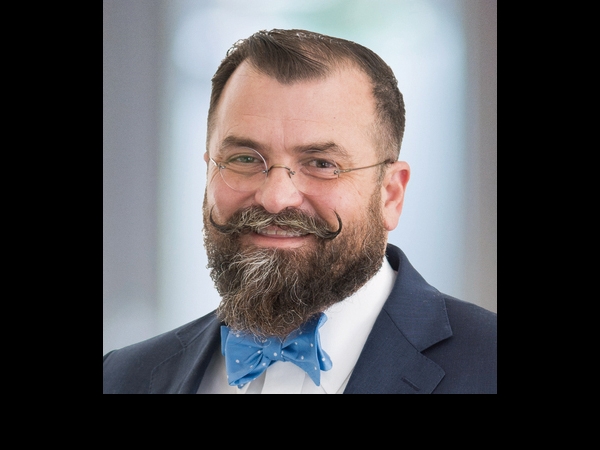 Design Principal
Projects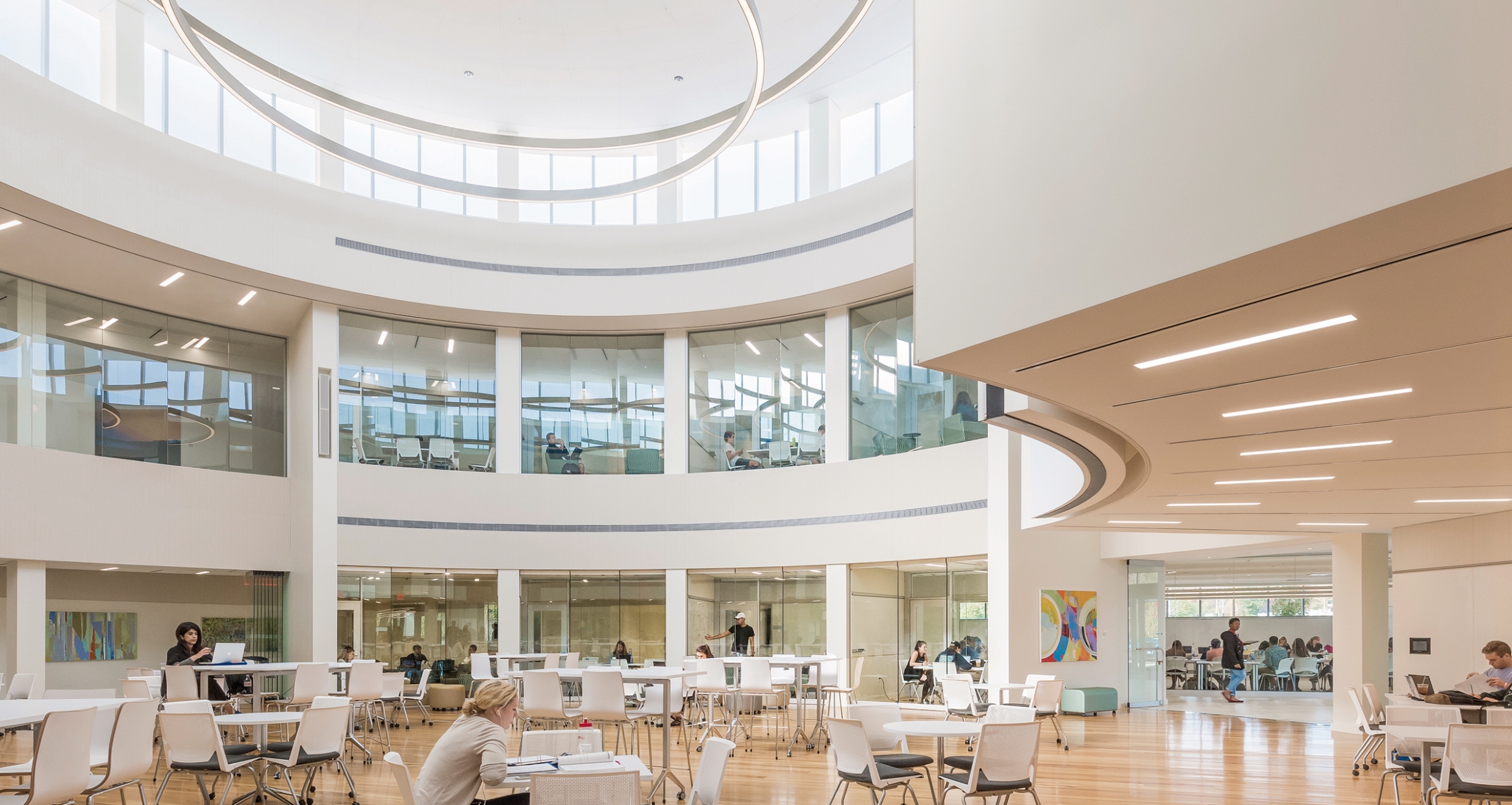 Bryant University
Academic Innovation
Immersive environment fosters real-world Design Thinking and business partnerships.
The College of New Jersey
STEM
Advancing STEM education fosters student opportunities and economic growth.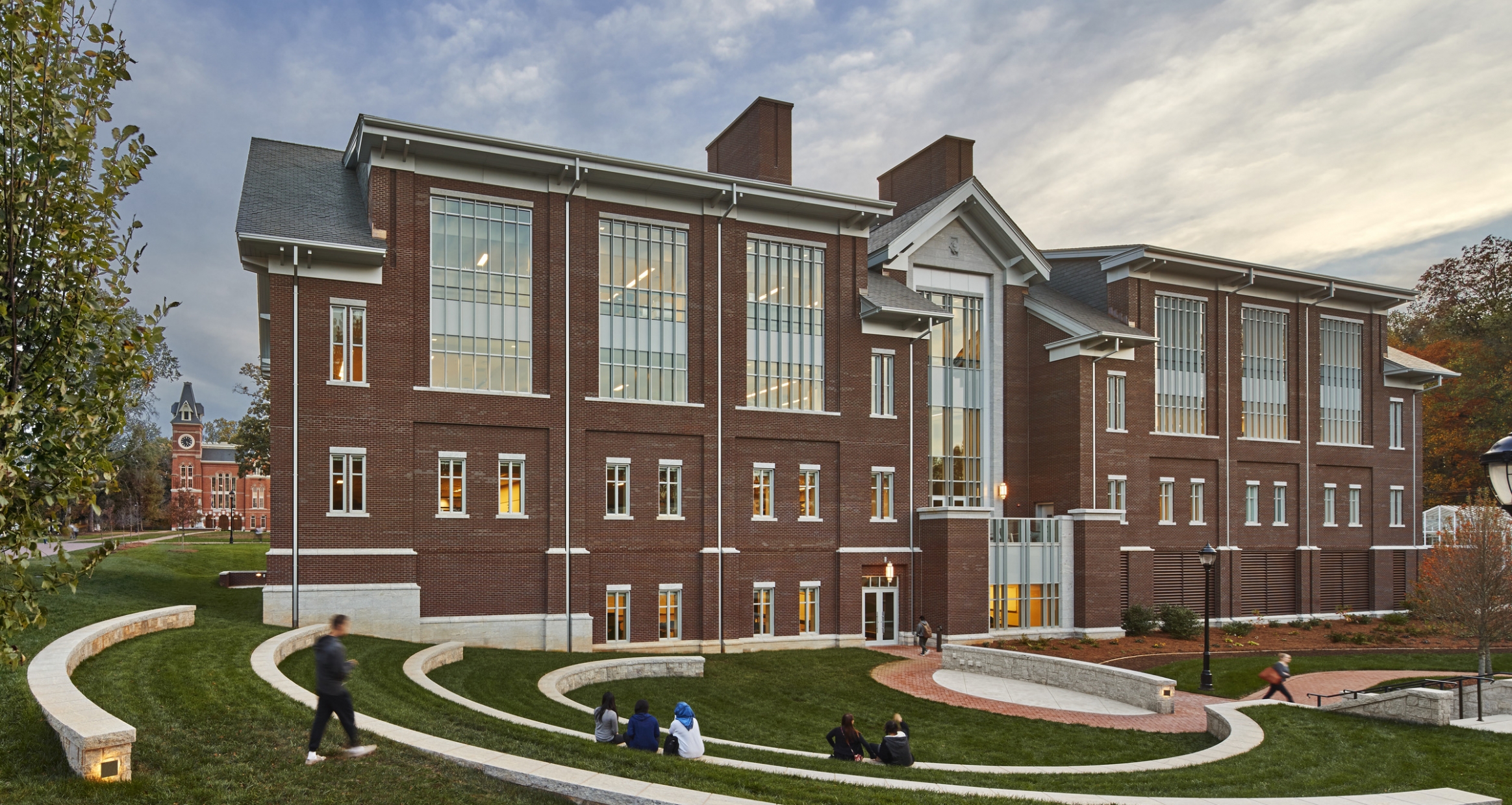 Emory University
STEM
Research-driven design embodies and supports rigorous inquiry.