The new Park B. and Linda Smith Laboratories building unites the modernized Haberlin, Beaven, O'Neil, and Swords Halls to create a multidisciplinary science community. A network of new renovated atria forms a connective spine that aids circulation and visually unites the three levels of the complex. By modernizing and adding existing structures, the College gained a state-of-the-art science complex for approximately $18 million less in project costs than comparably sized new construction.
Glass-walled teaching and research spaces, designed for collaborative, hands-on discovery, bring science out from behind closed doors to those studying or meeting in the variously scaled informal spaces that dot the building. Such "soft spaces" encourage interdisciplinary collaboration by providing inviting space where classroom discussions can carry over, often sparking effective "intellectual collisions." Majors and non-majors alike feel so comfortable working in this building that they've asked for extended hours.
Building Facts
145,800 GSF
LEED Gold certified
The building contains:
Biology
Chemistry
Math & Computer Science
Physics
Café
Awards & Honors
Honor Award

The Hobson Award
Intellectual Collisions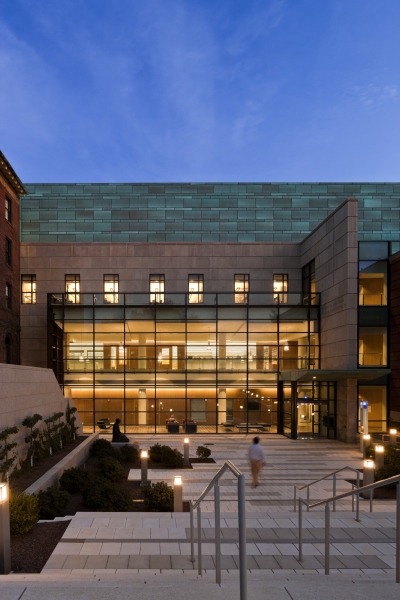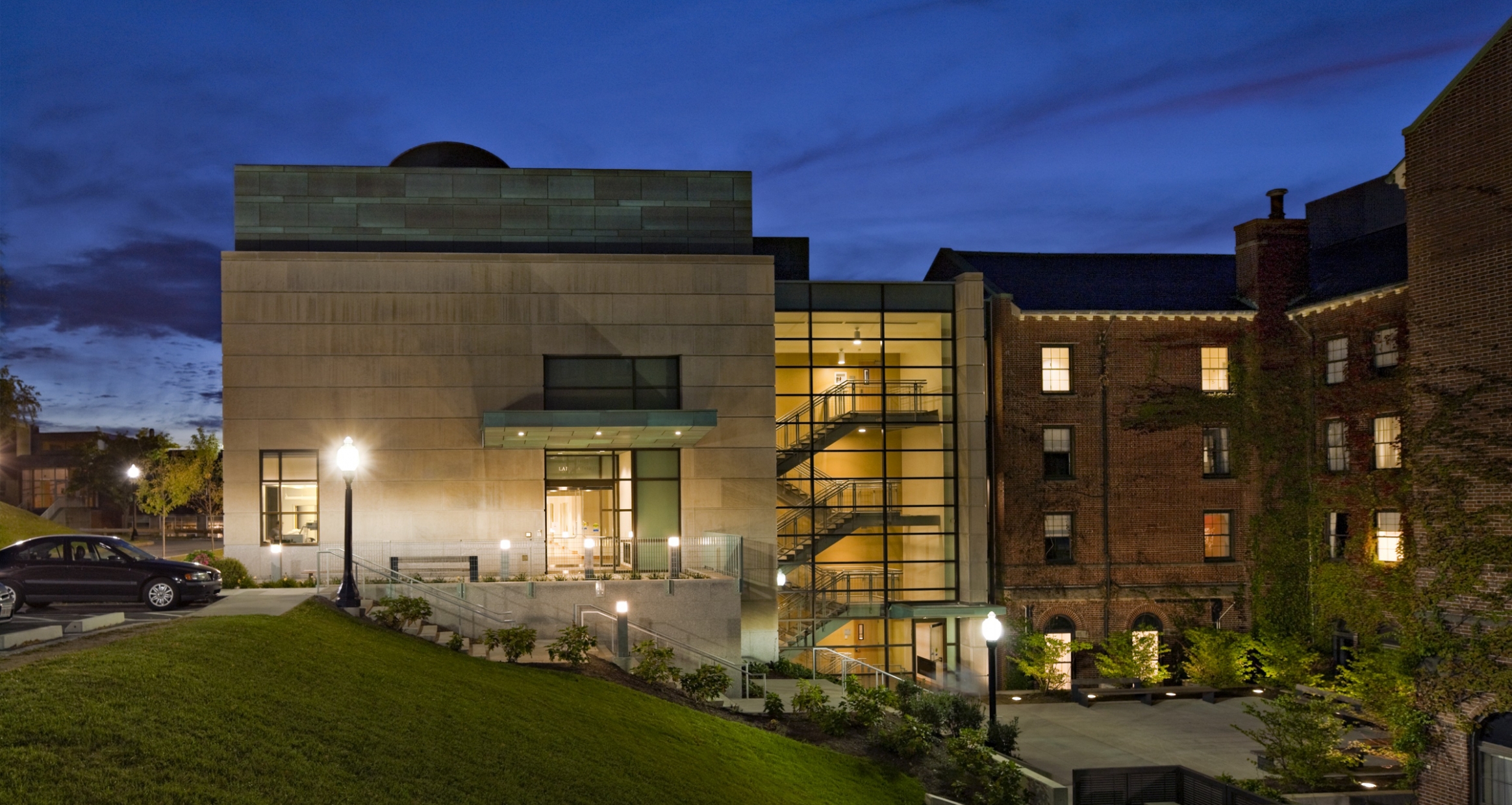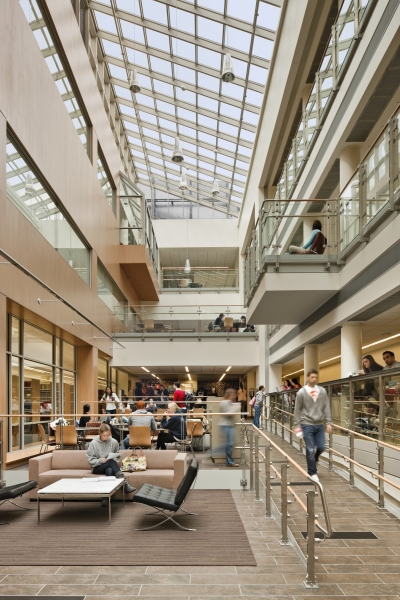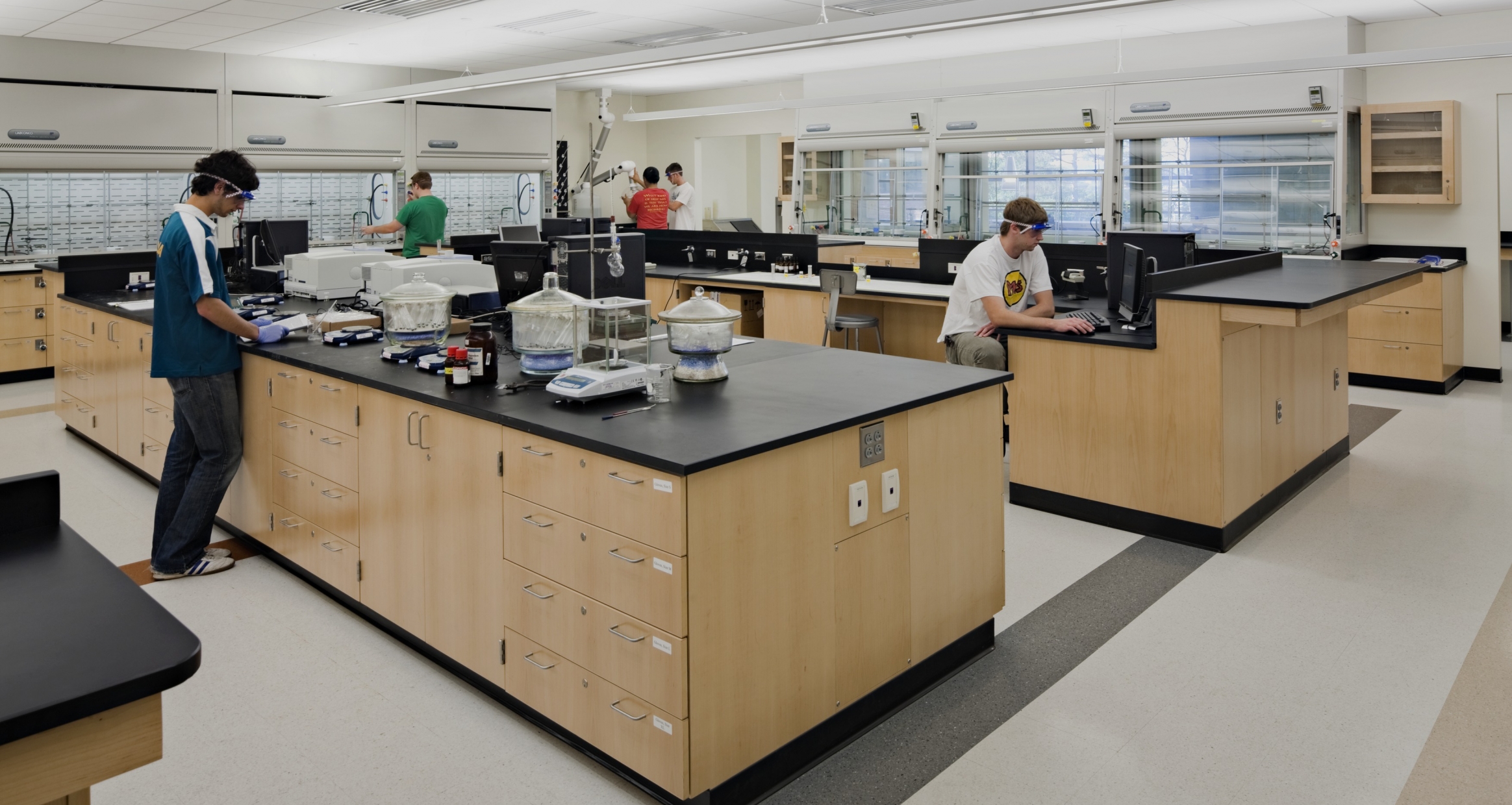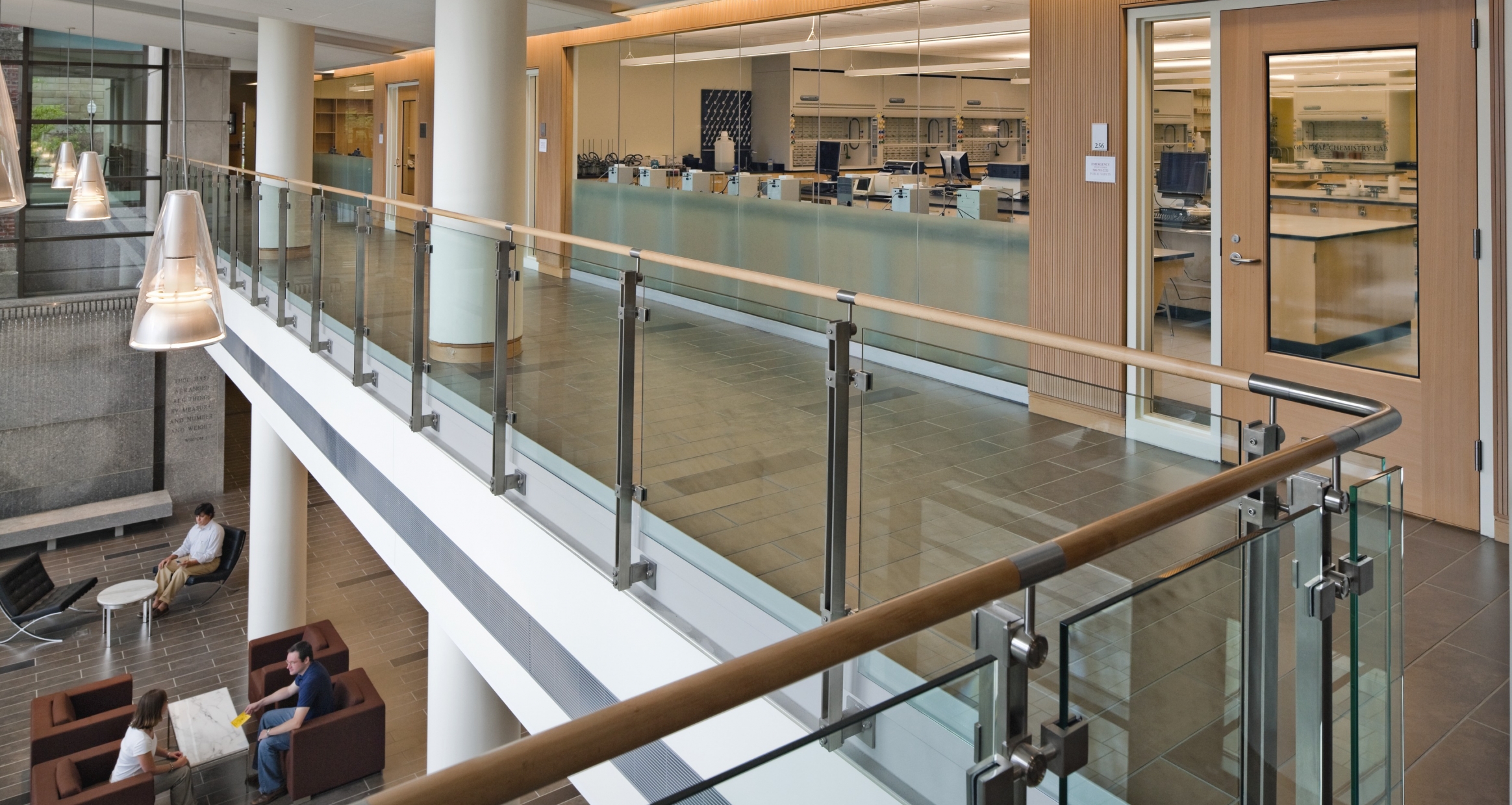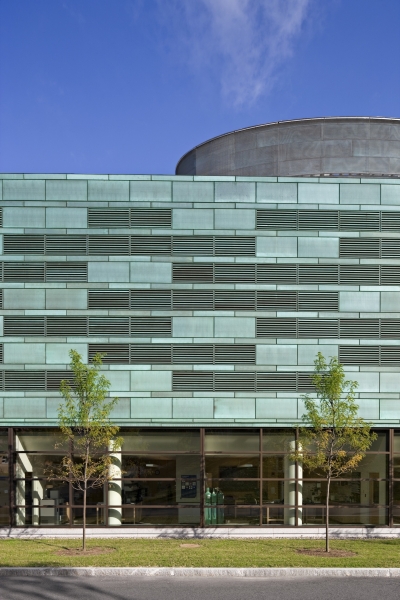 Glass-walled teaching and research spaces, designed for collaborative, hands-on discovery, bring science out from behind closed doors to those studying or meeting in the variously scaled informal spaces that dot the building.
Collaborative Space
STEM Research
Collaborative Journey of Discovery
We conducted working charrettes with representatives from every constituency - faculty, students, staff, and administration - to understand their needs and goals. The perspective we gained led to a design that uniquely reflects and supports their community.
STEM Research
Research Partners
The design of STEM facilities has a measurable impact on learning and builds intellectual community. We conduct critical research in partnership with our clients to advance design innovations that help them achieve their goals. Explore the results through interactive data visualization on our growing IMPACT site.
STEM Research
Advancing Mission
One of the great goals of this building was to attract people. We wanted the building to say, 'Come inside and stay inside,' and that's something that's really happened.

Charles Weiss, PhD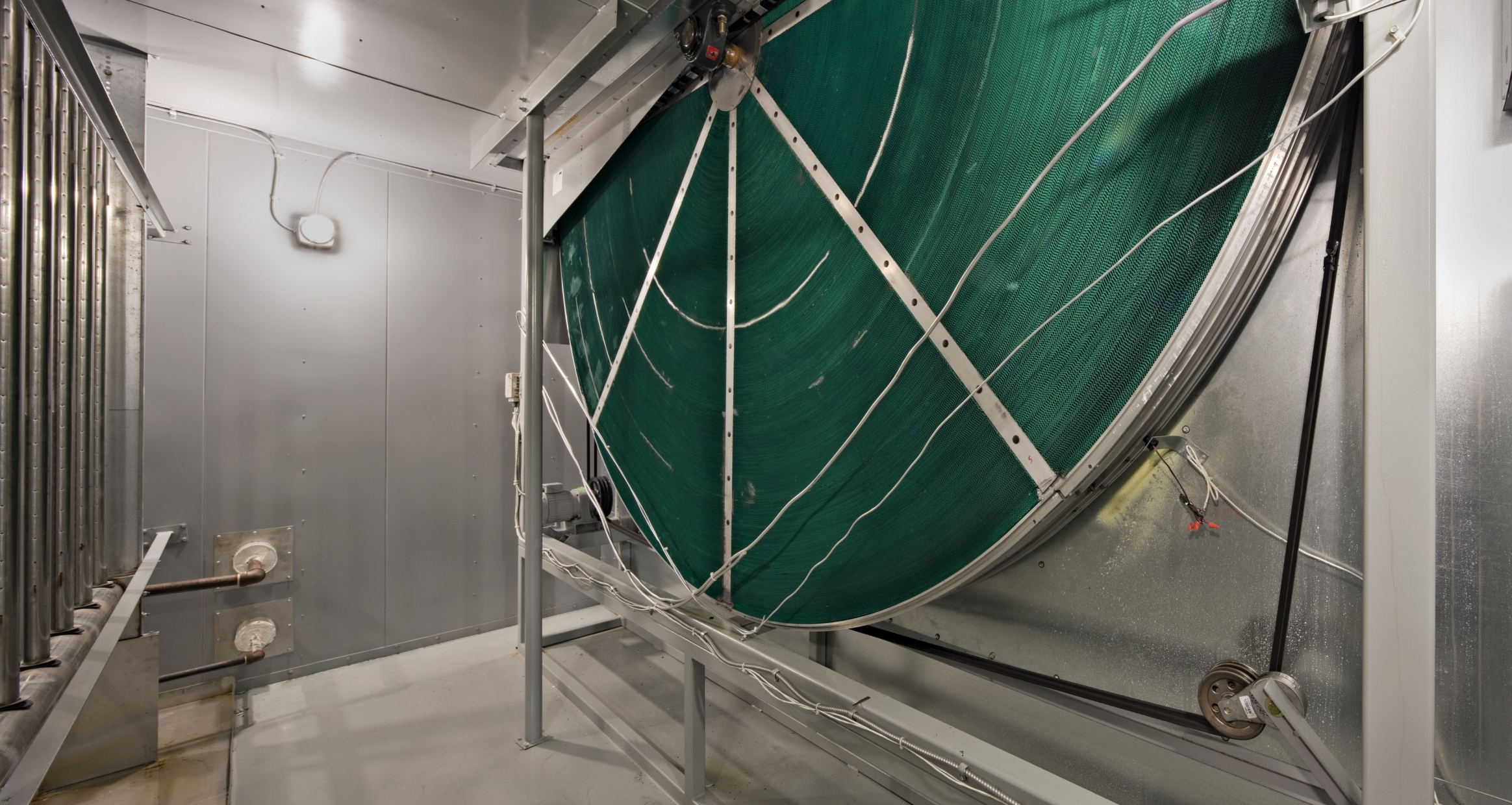 Energy Analysis
The innovative incorporation of enthalpy recovery wheels, variable air volume fume hood controls, envelope improvements, advanced lighting controls, and reduction in lighting power density produced an interactive energy savings of more than 52 percent in cooling and 39 percent in heating, lowering total energy consumption by 35 percent over the standard baseline.
Incorporating the enthalpy wheel generated a payback within the first 12 months of operation. Overall energy reduction after renovations was 60% with an Energy Performance Rating of 89. Trend analysis of proper systems operation has helped uncover opportunities to save additional energy.
The mechanical penthouse – sized for enormous enthalpy or energy-recovery wheels and their air-handling units – is copper clad. The louvered façade of the plenum – which draws in fresh air for the air-handling units – completes the transformation of essential engineering components into an integral element of the dynamic design.
Project Delivery
Financial Models for Reinventing Older Facilities
In this conference presentation, Charles Kirby and Kip Ellis explain how to turn antiquated science buildings into platforms for economic growth.
STEM Research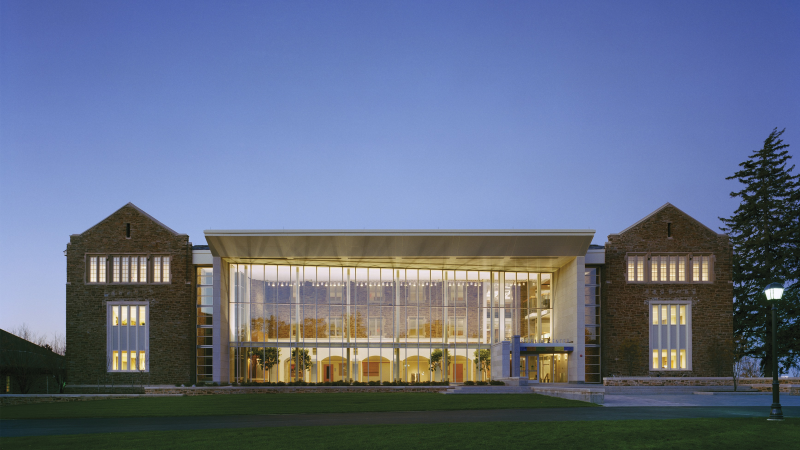 The most successful colleges and universities we know with new STEM (Science, Technology, Engineering, and Math) buildings have not merely built new buildings, they have rethought them from the ground up. These institutions have radically redesigned them — either building entirely new structures or dramatically renovating existing ones — in ways that have improved professors' teaching and students' learning processes. The impacts, which EYP has tracked during the last 10 years and chronicled in our formal research studies, have been eye-opening in four dimensions: student enrollment and retention; faculty recruitment; learning experience; research and collaboration opportunities. More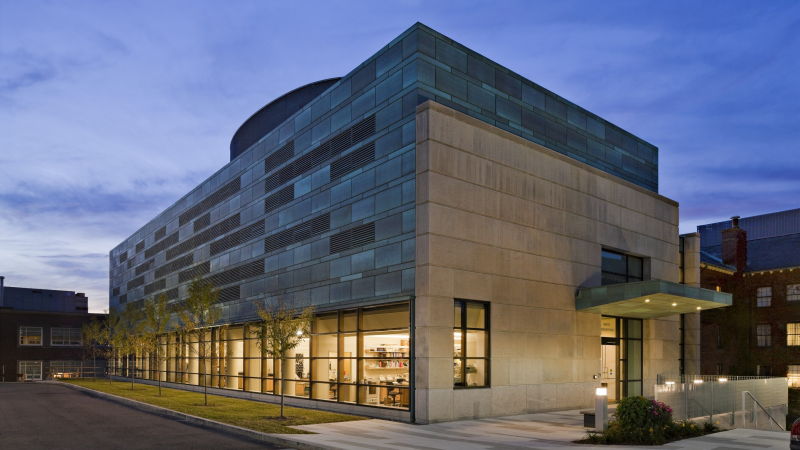 This report analyzes the research results of the pilot assessment conducted at the College of the Holy Cross. More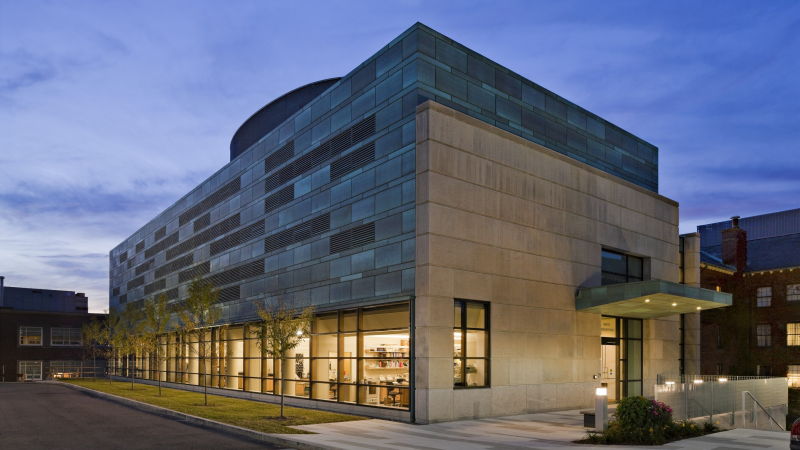 To further assess the impact of the new Integrated Science Complex (ISC) at the College of the Holy Cross, EYP analyzed trend data from several administrative offices. More
Further Reading
More Projects Like This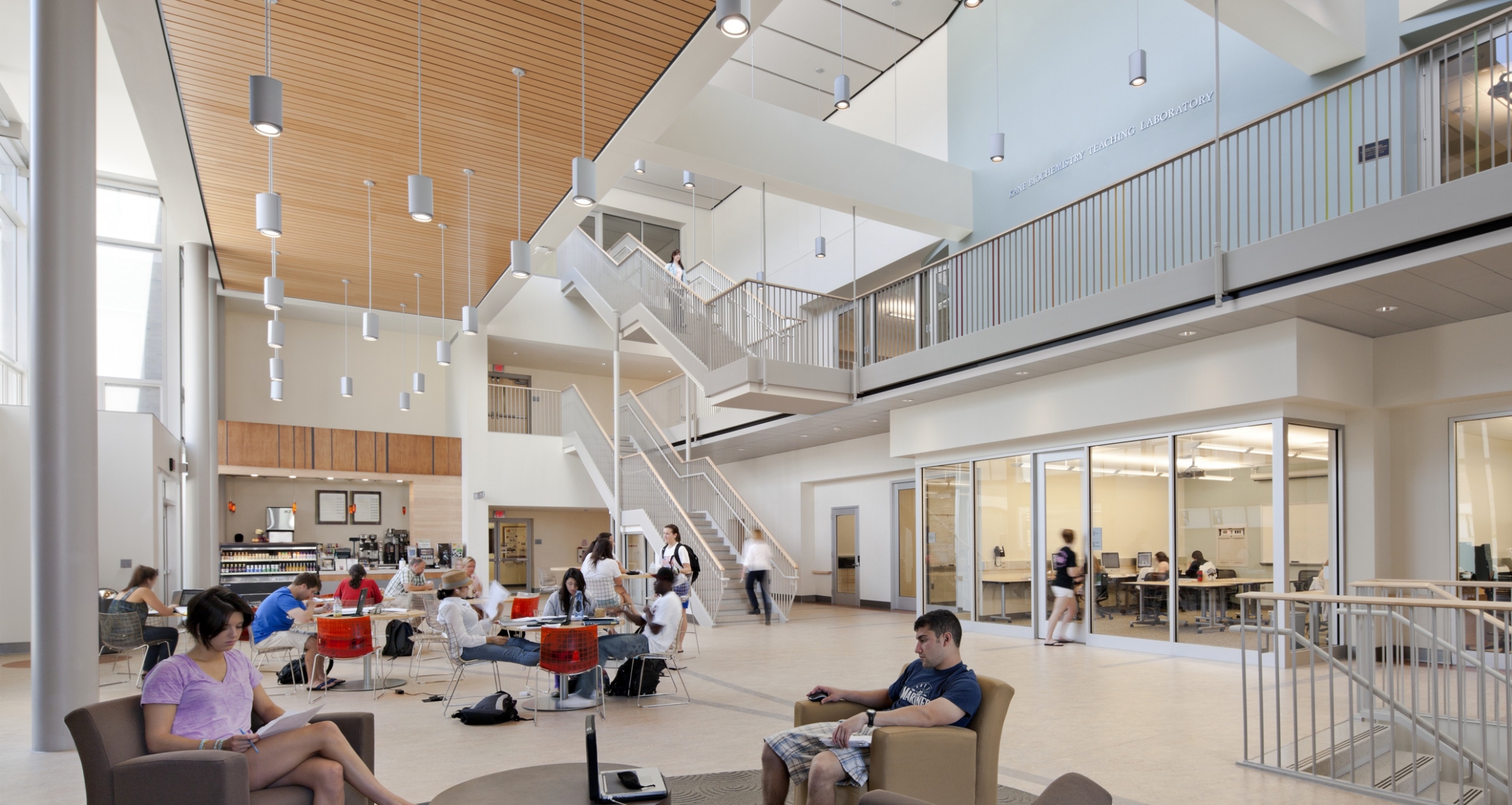 Union College
STEM
An academic "town square" puts science and sustainability on display.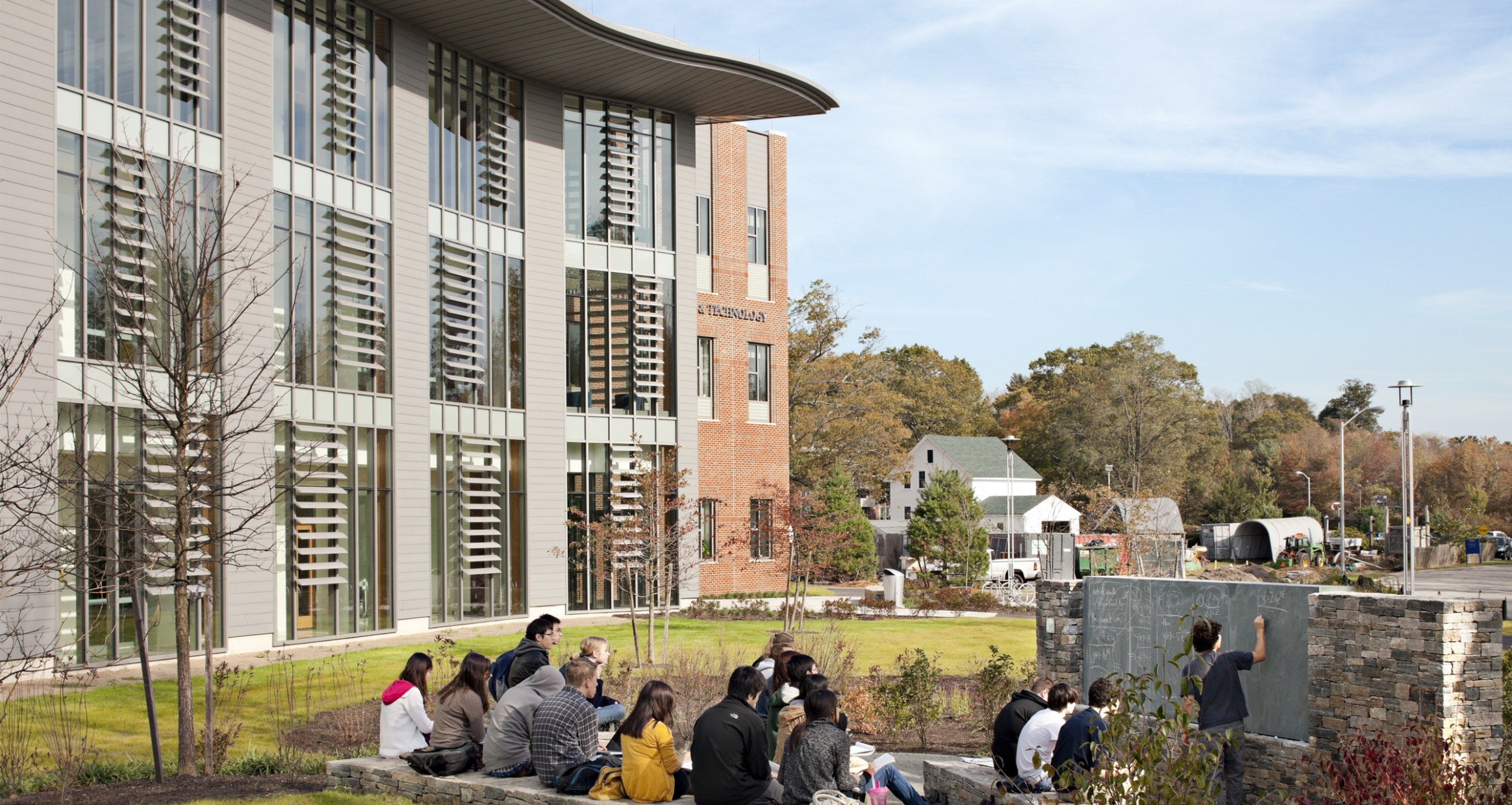 Wheaton College
STEM
Dynamic design attracts students to explore ideas in a "living lab."