Preservation, restoration, and modernization expertise reinvent this facility as modern office space while sensitively respecting the historic fabric of the landmark, which had undergone numerous renovations that significantly altered its appearance over the years..
Under the guidance of the U.S. Army Corps of Engineers Baltimore District, we provided architecture, engineering, and historic preservation services for the building, working in collaboration with the building's occupant, the National Defense University (NDU). Exterior renovations included new roofs and repair of the wood windows. All of the building systems were upgraded and fire suppression added. The first and second floors were converted into an efficient workplace for NDU, with the third floor offering a state-of-the-art, technology-rich conference room. Although our feasibility study determined that later renovations had removed virtually all evidence of the 1865 trial room, the project was developed to allow for a possible complete reconstruction in the future.
Building Facts
11,500 GSF modernization
Reconstructed courtoom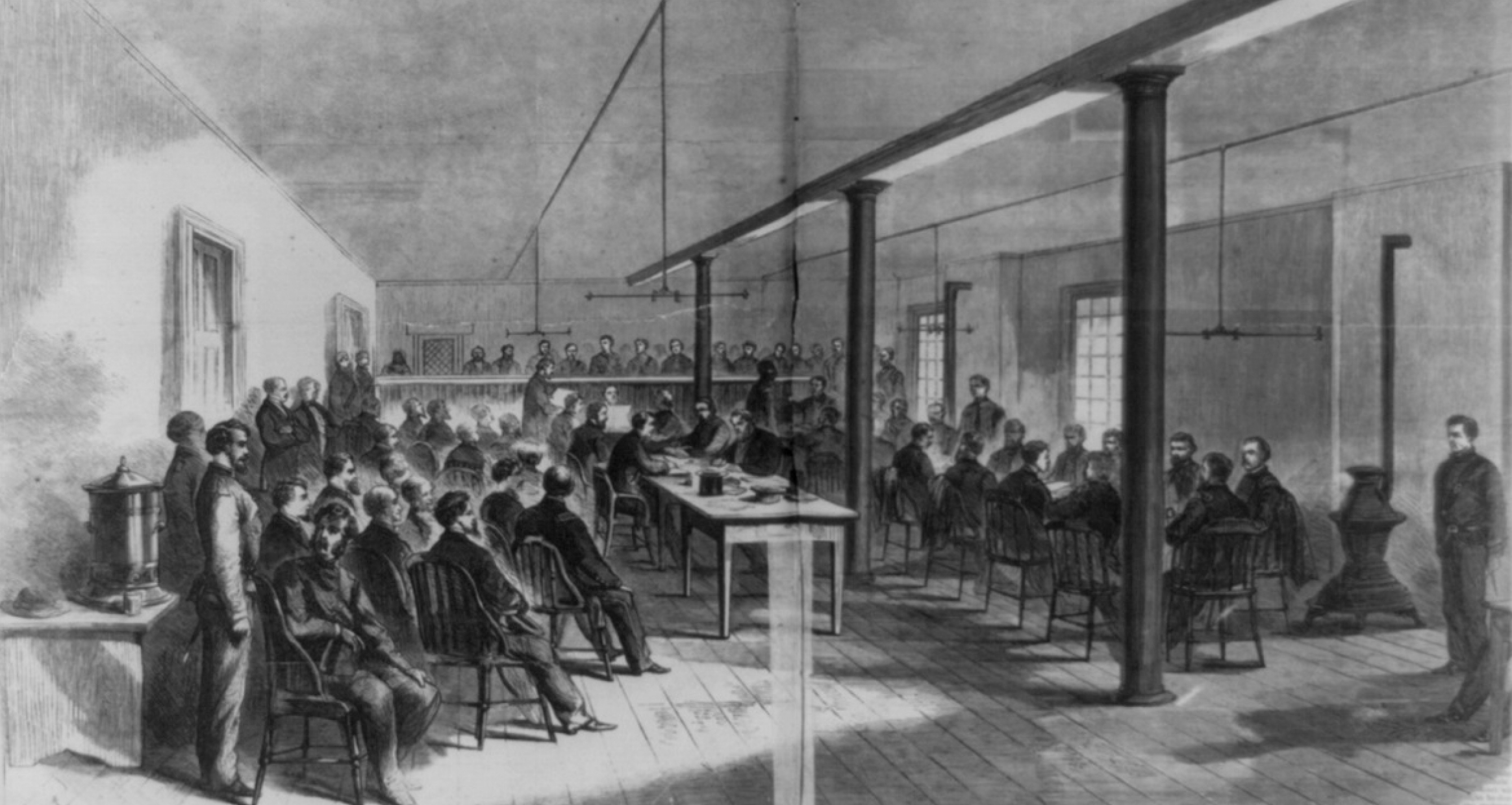 Reconstructing History
Based on historic drawings, we reconstructed the room where the conspirators in President Abraham Lincoln's assassination were tried.
Grant Hall was constructed circa 1832 as an addition to the 1829 Federal Penitentiary. The new building provided living space for the Deputy Warden on the first and second floors, with a work room on the third floor that was connected to the adjacent Women's cell block. When the conspirators were housed in the penitentiary, the third-floor work room was modified to serve as a court room for the trial. None of the original fittings of this room were extant.
Historic Preservation