The prominently sited museum is a cultural resource for Atlanta as well as the campus. Its bold architecture reflects the University's request for a signature structure that would enliven its predominantly beige and red brick campus. In addition to exhibition galleries, the facility supports workshops and community outreach.
The dramatic geometry and transparency of the façade with its monumental stair enhance visitors' sense of anticipation and arrival at an exciting destination. The angled orientation of the building, rotated off the rectilinear campus grid, is emphasized by the larger mass of the existing Bailey Performance Center immediately behind it, for which the museum provides a new and extended reception and pre-function space. Sculpture gardens bridge natural landscape and the built environment.
Cultural Resource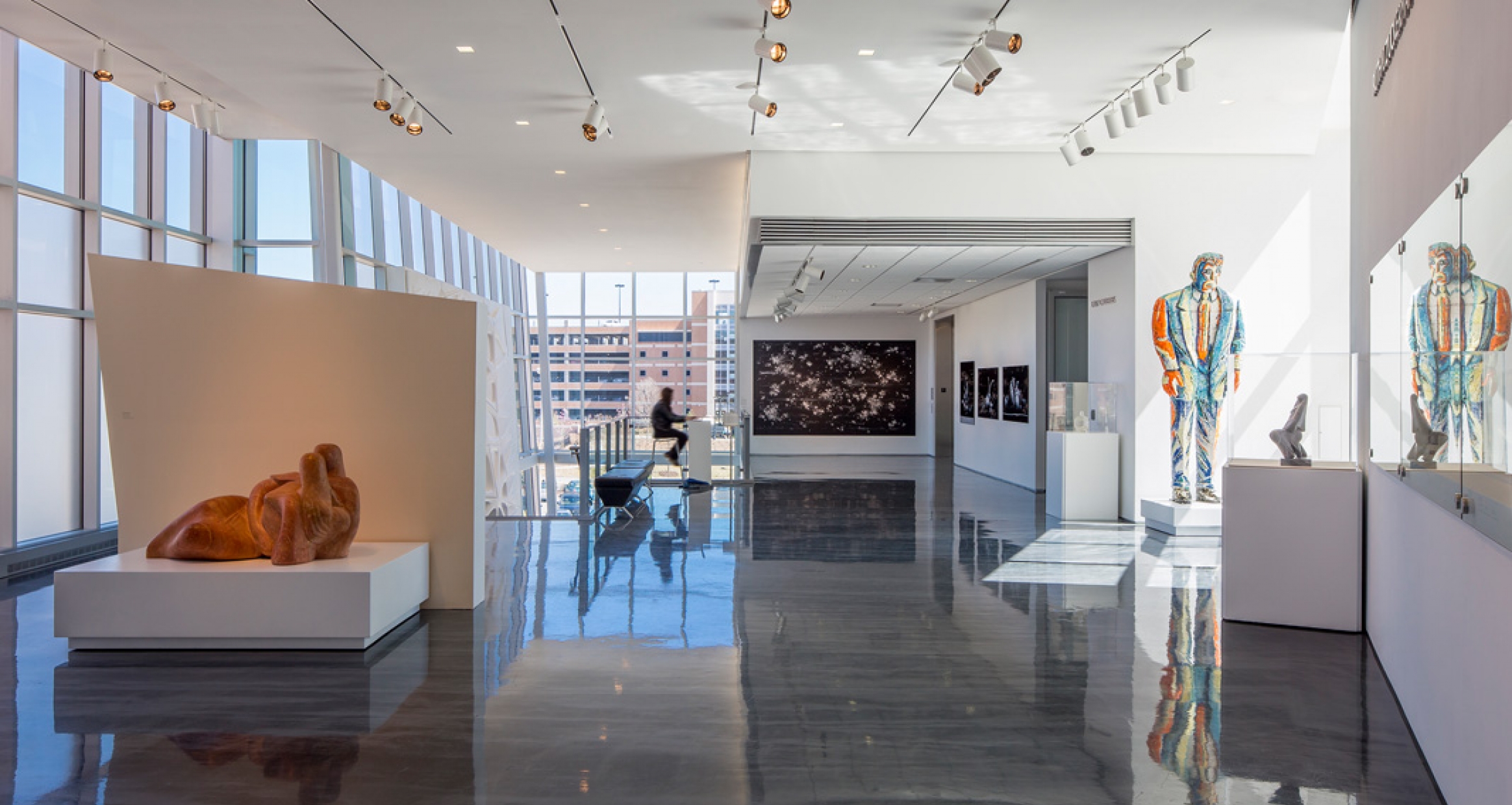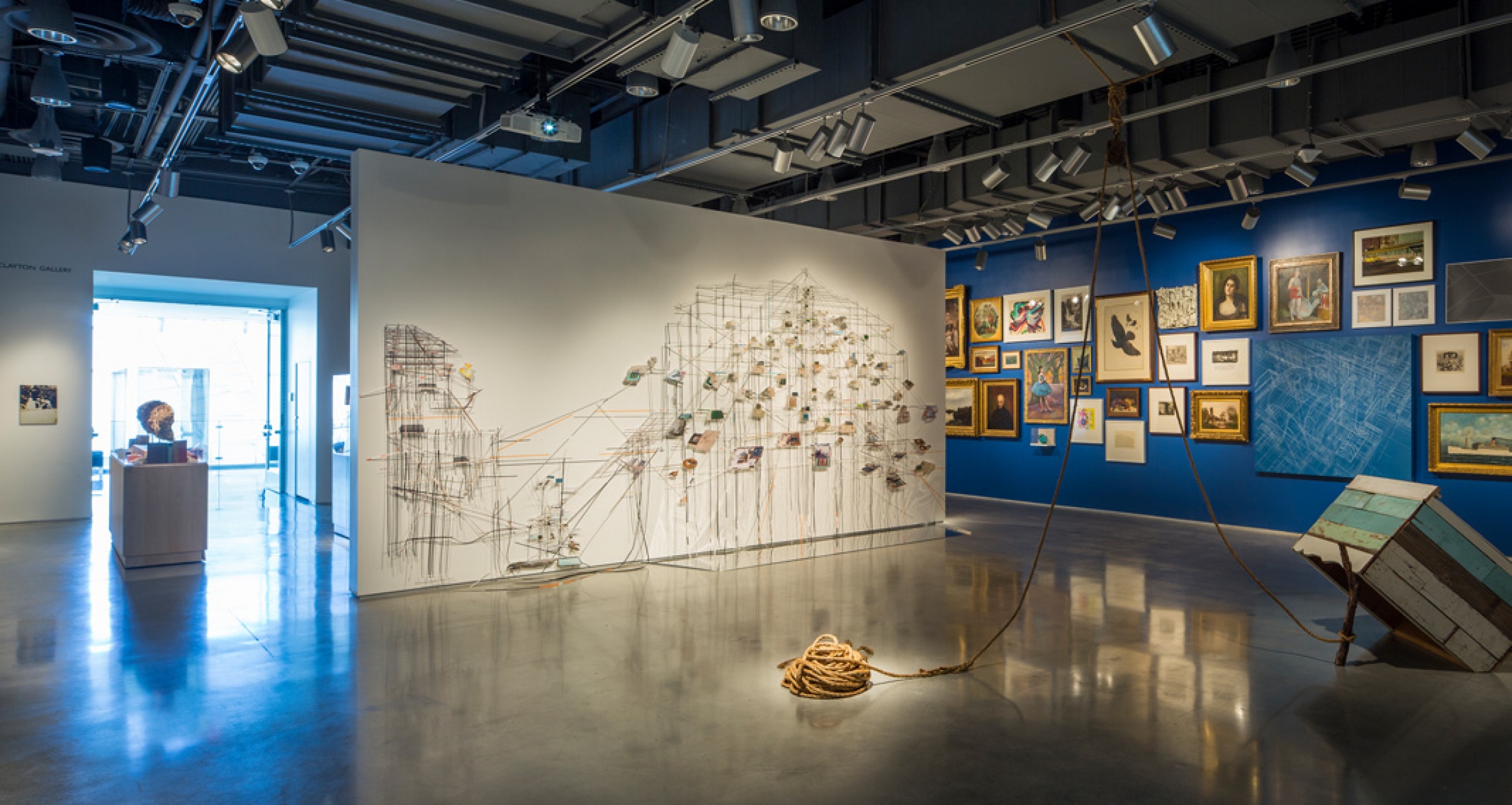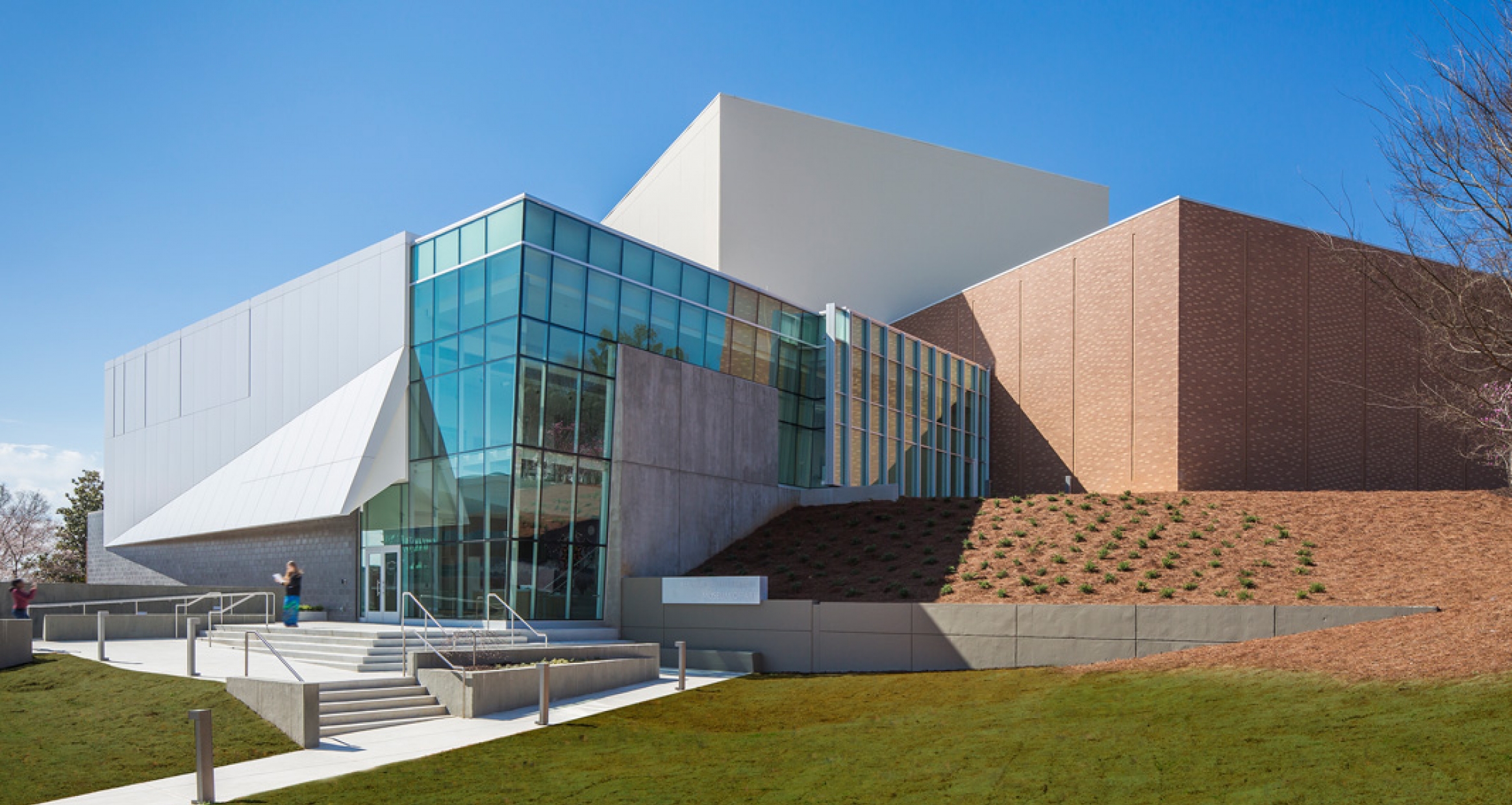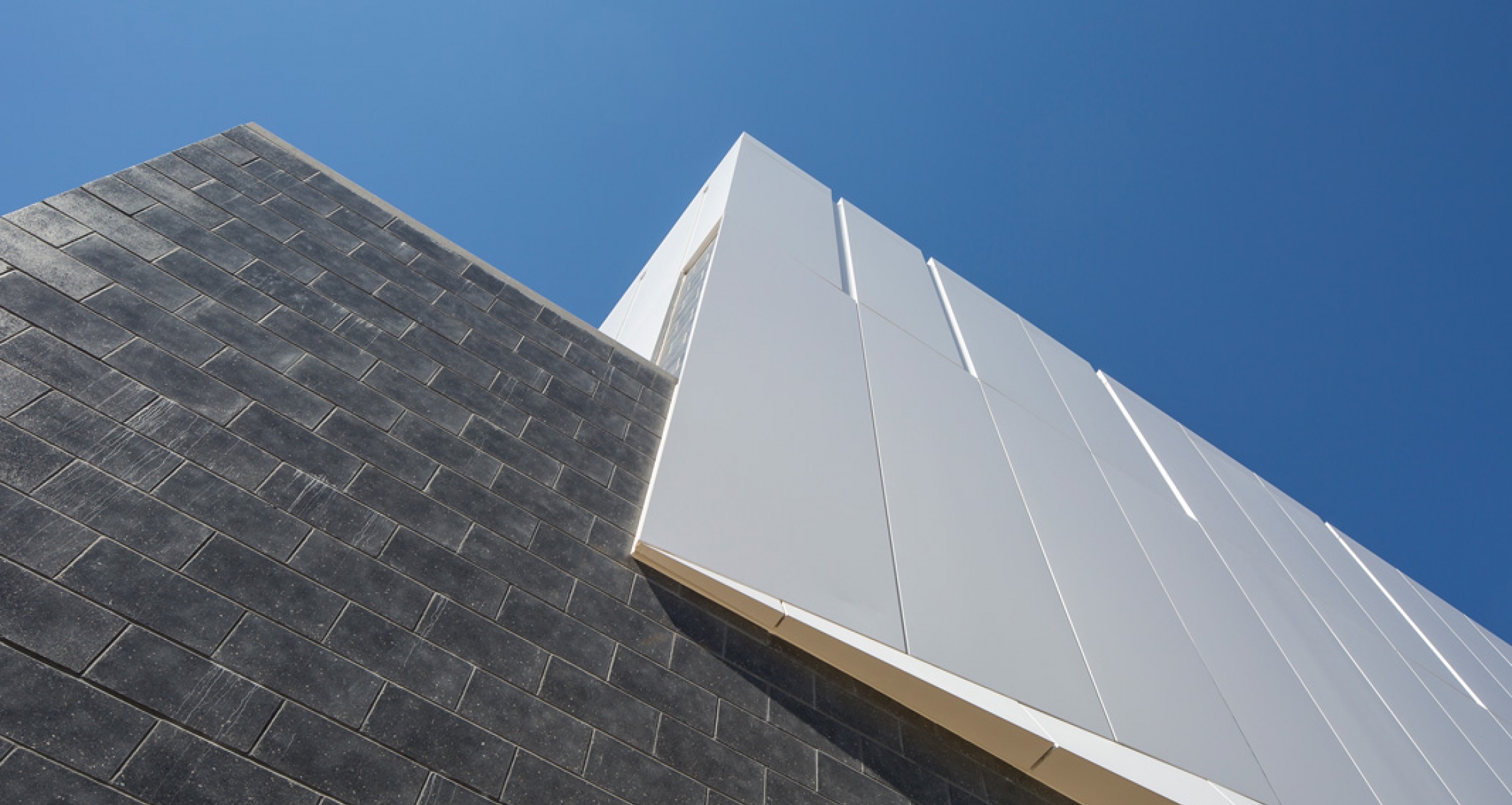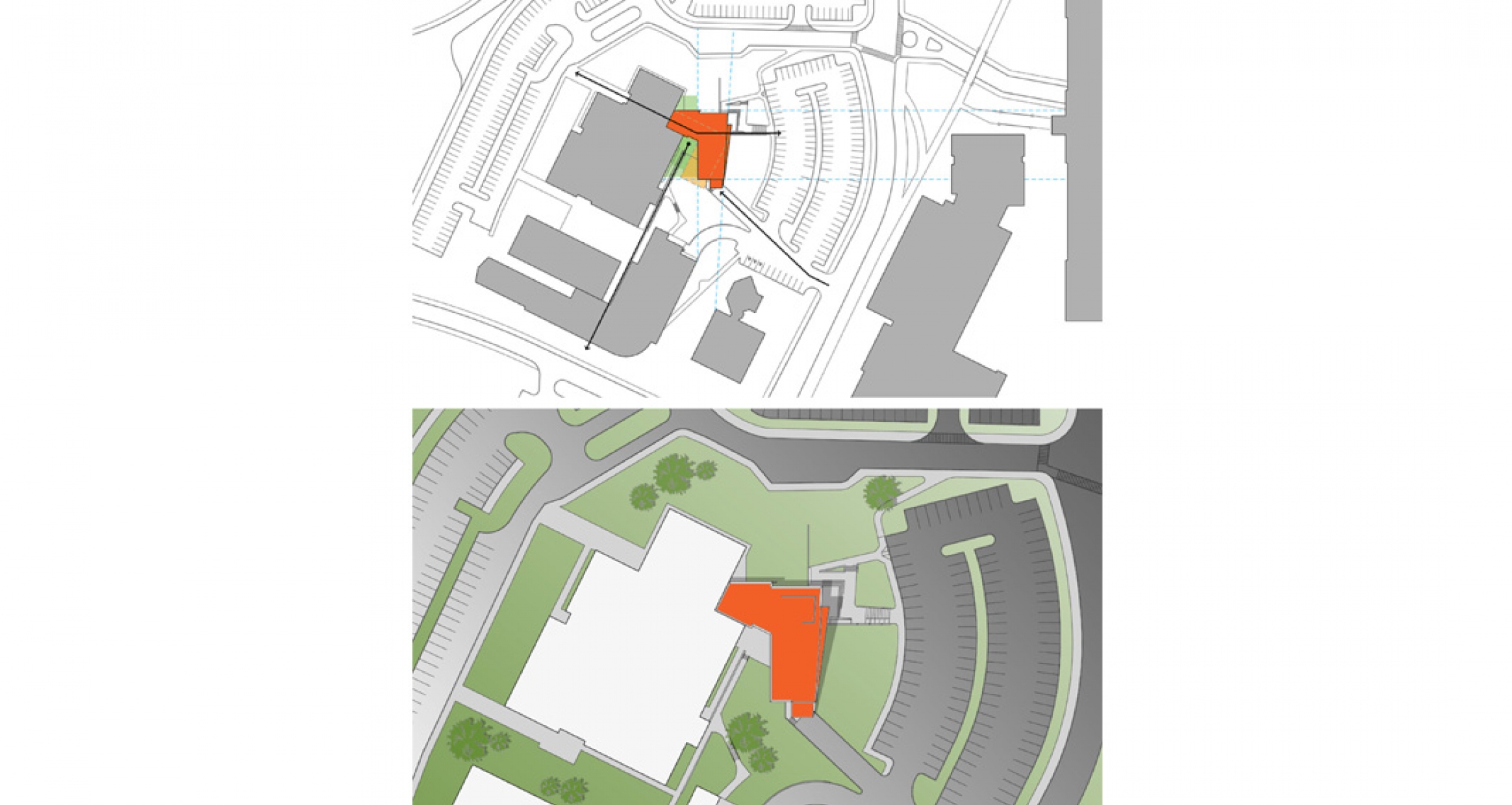 The University sought a bold, signature style to celebrate the arts and communicate its identity as a major public institution.
Advancing Mission
More Projects Like This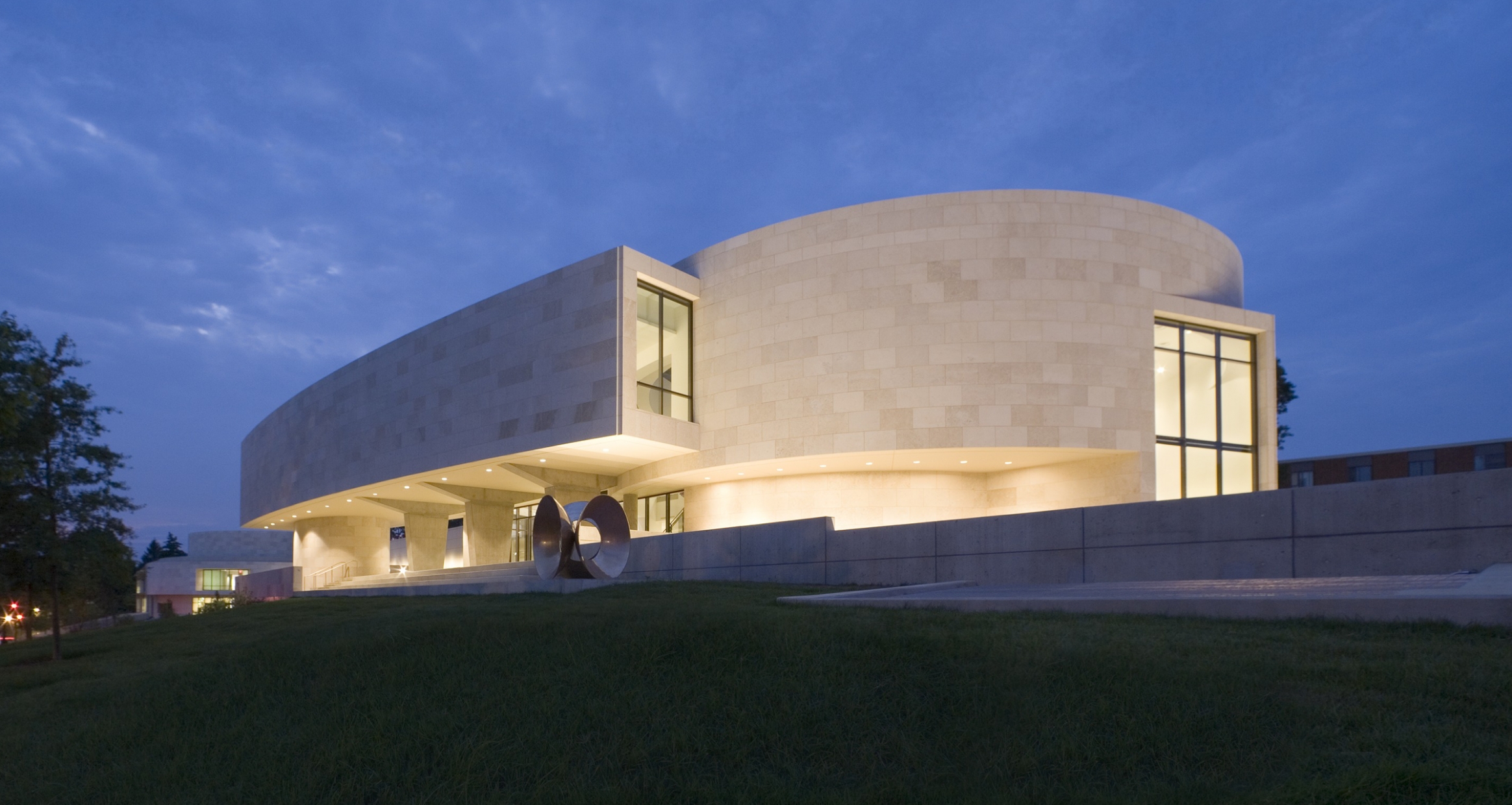 American University
arts & culture
Strong sculptural forms express the University's ambition to be a force for meaningful change.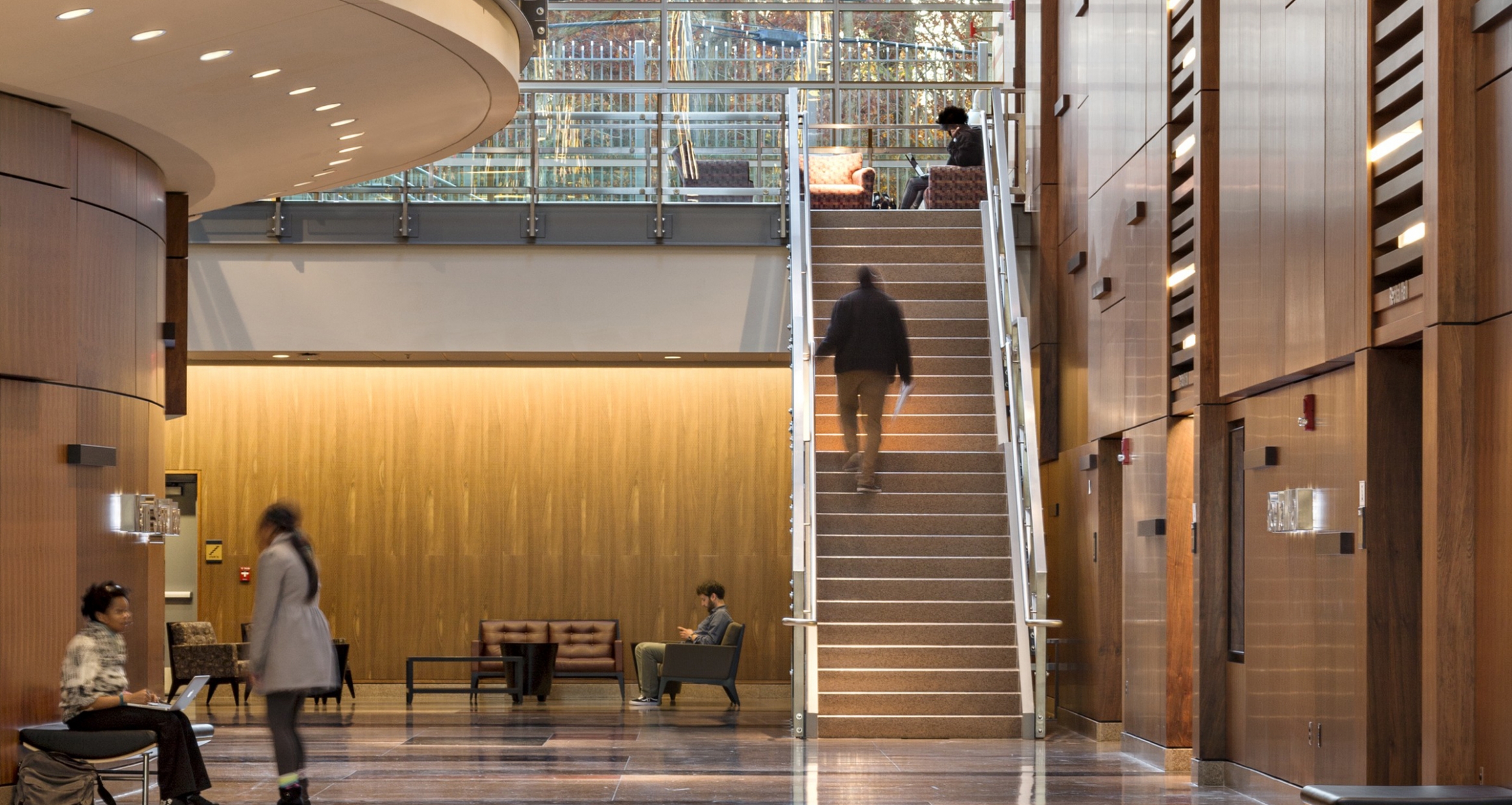 Bowie State University
arts & culture
Dynamic design positions the performing arts to play a starring role in the region's economic development.