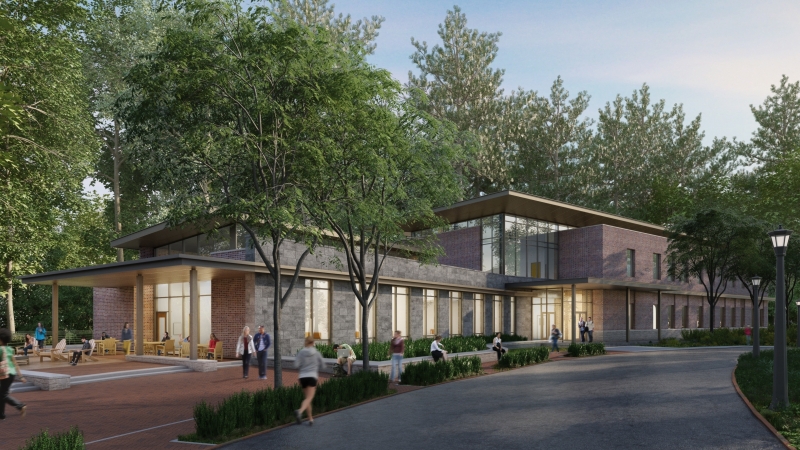 EYP is partnering with the University of Virginia to research the impact of our recently designed McLeod Tyler Wellness Center. Part of the College of William and Mary campus, this new student health center combines several health and wellness services into one facility - and our research will examine the beneficial effects of this new space on faculty and students. More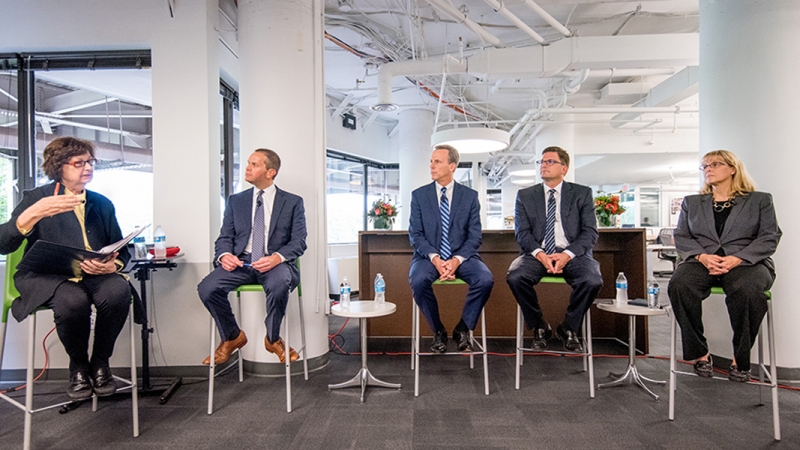 A Metropolis Think Tank at EYP's Washington, DC office explored how data can inform design thinking. Their recent article shares the thoughts from the panel discussion.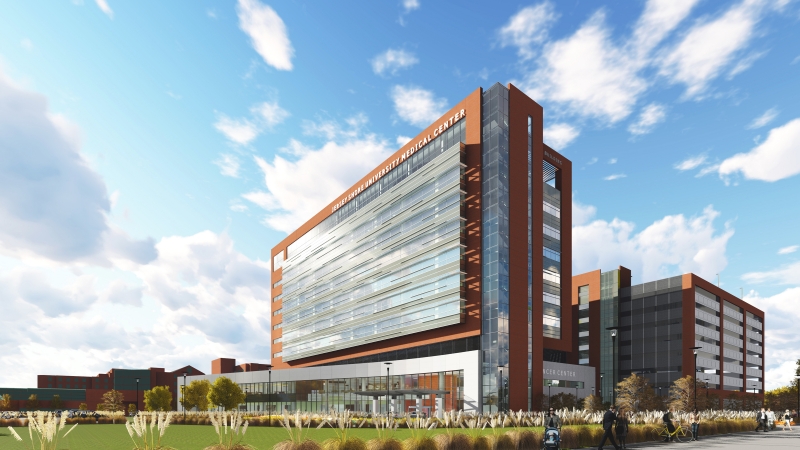 Evidence-Based Design (EBD) measurably impacts the patient experience and clinical delivery of care. More
The webinar, co-presented by Laurie Waggener, reveals a systematic approach to address the basic human needs of both the patient and the practitioner in order to achieve wellness and optimal human accomplishment — ultimately leading to an improved patient experience with an engaged workforce.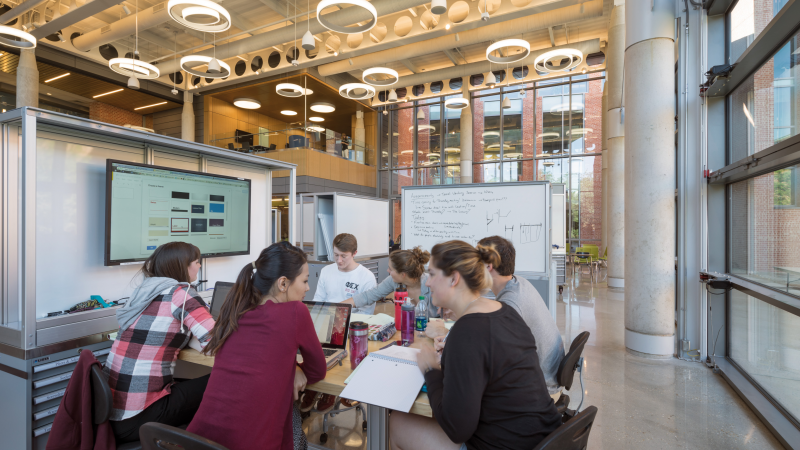 To assess the impact of the Trinity Center for the Sciences and Innovation (CSI), EYP conducted surveys of students and faculty before and after construction of the Center. More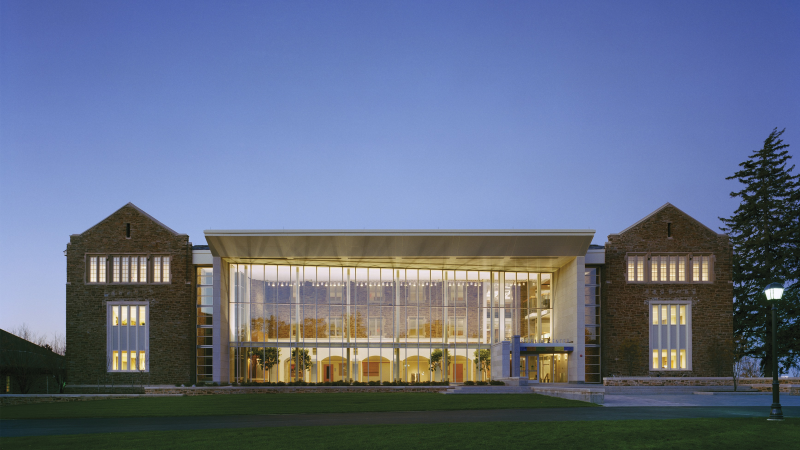 The most successful colleges and universities we know with new STEM (Science, Technology, Engineering, and Math) buildings have not merely built new buildings, they have rethought them from the ground up. These institutions have radically redesigned them — either building entirely new structures or dramatically renovating existing ones — in ways that have improved professors' teaching and students' learning processes. The impacts, which EYP has tracked during the last 10 years and chronicled in our formal research studies, have been eye-opening in four dimensions: student enrollment and retention; faculty recruitment; learning experience; research and collaboration opportunities. More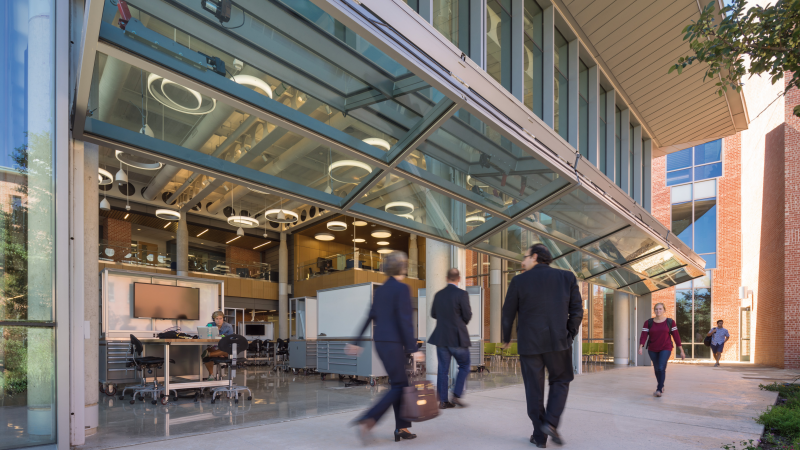 Amidst research and reports showing that a third of U.S. post-secondary institutions are struggling financially, many of them see a highly competitive STEM program as a key to their future success and survival. More
Forward-thinking design combines best practices from both American and European healthcare. The consortium of WHR Architects, KHR Arkitekter, and Arup were awarded the Bispebjerg Somatic Hospital project after an international competition.  More
Residential community spaces, including lounges and study areas, come in a variety of shapes and sizes and are crucial to the engagement of students within residence halls. In an article for StudentHousingBusiness.com, EYP student life planner Sara Stein shares our research demonstrating the value – to individuals, the campus community, and the institution – of including an adequate number of flexible community spaces.
An engaged student population builds a strong sense of community, which then directly links back to individual student satisfaction. Engaged and involved students are much more likely to stay on campus at their institution, give back to the community at large, and likely contribute back to their campus as alumni.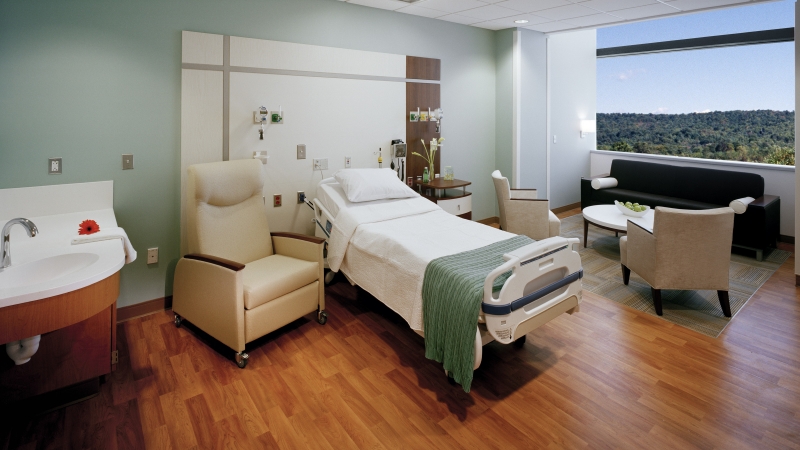 Infection control and prevention are serious concerns in healthcare facilities. In this article for Medical Construction & Design, Laurie explains the challenges as well as the solutions healthcare providers continually pursue to effectively control infection risk.
In Health Facilities Management Magazine, Laurie explains how the built environment can support patient care by reducing incidents of human error. Evidence-based design and research guides architects and the client in making best practice decisions.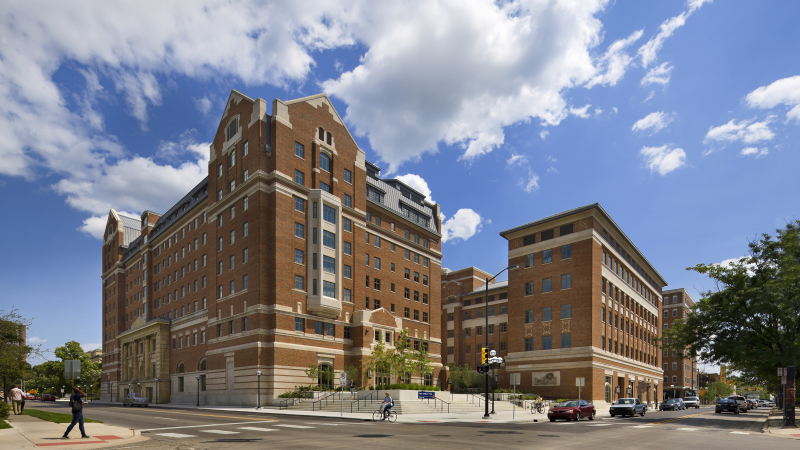 As American colleges and universities increasingly recognize the value of educating the "whole student," the effect of campus residential life on various student outcomes – campus engagement, peer interactions, etc. – has been the subject of ongoing study. EYP is one of the first to systematically investigate the impact of the spatial environment itself on student development, attitudes, and outcomes. Our Living-Learning research findings offer colleges and universities, as well as architects and builders, key insights into how space types and usage impact student learning and development, so that they can maximize resources to enhance student experience. More