The historic Birch Bayh Federal Building and U.S. Courthouse in Indianapolis houses the United States District Court for the Southern District of Indiana. A distinguished example of Beaux-Arts Architecture, the facility was constructed from 1902 to 1905 and was listed in the National Register of Historic Places in 1974. The courthouse was renamed in honor of Senator Birch Bayh in 2003. Accommodating 925 federal employees, the original U-shape construction occupied an entire block, rose four stories, and housed federal courts, offices, and the region's main post office.
The modernization of Birch Bayh invisibly transformed the monumental landmark into a "machine for sustainability." The structure now measurably mitigates the site's urban heat island effect, decreases the building's carbon footprint, and adds hundreds of thousands of gallons of water to the city's supply every year.
Building Facts
540,000 GSF
LEED Gold certified
National Register of Historic Places
Awards & Honors
Award of Excellence in Historic Resources
Landmark Workplace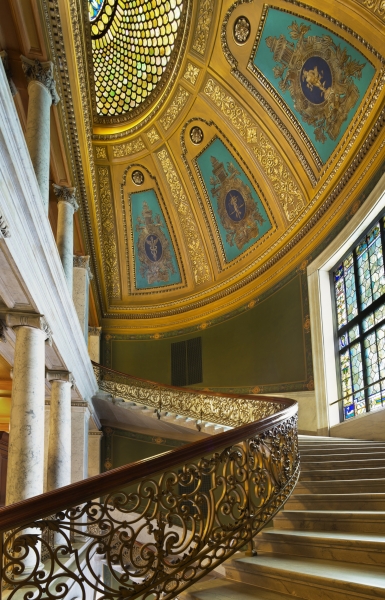 The GSA committed not only to preserving Birch Bayh but also to making the historic landmark a highly desirable, healthy and sustainable workplace – safe, comfortable, and secure – that helps Indianapolis retain and attract a quality work force.
Improving the experience of public architecture requires designers to balance the needs of people – owners as well as occupants – and systems. At Birch Bayh, we developed strategies that enhanced security and energy efficiency, as well as program functionality and human well-being.  Two grand staircases channel visitors as well as employees from the public entry of Birch Bayh to the historic courtrooms on the second floor. Working closely with the GSA, we added and enhanced life safety systems while keeping the stairs open for staff and visitors to use, rather than relying on the adjacent elevators.
Improving indoor air quality benefits employees and visitors while saving energy and helping the GSA advance its sustainability goals. Our engineering strategy increased the delivery of outside air to all 22 air handling units. Solutions such as pulling air through the building's two historic chimneys resulted in enhanced indoor air quality but also provided 100% free cooling, reducing energy use. The vegetative roof, which conserves and manages stormwater, also improved the views from offices.
Integrated design solutions such as these improve the building's performance and its ability to advance the owner's mission and goals. Birch Bayh tenants rated their overall satisfaction at 90% in the first year after substantial completion, and 95% the following year.
Workplace Strategy
Historic Preservation
What is Modernization?
Modernization is more than system and building upgrades. It's a sustainable, cost-effective opportunity to realize a "new" facility. We extend the useful life of buildings, enabling them to conform to current requirements for program, code, performance, and brand, while incorporating elements of enduring value.
The work achieved by this team for the American public is a stand-out example of thoughtful restraint combined with creative engineering and design ingenuity.

Robert P. Theel, FAIA
Building the Green Roof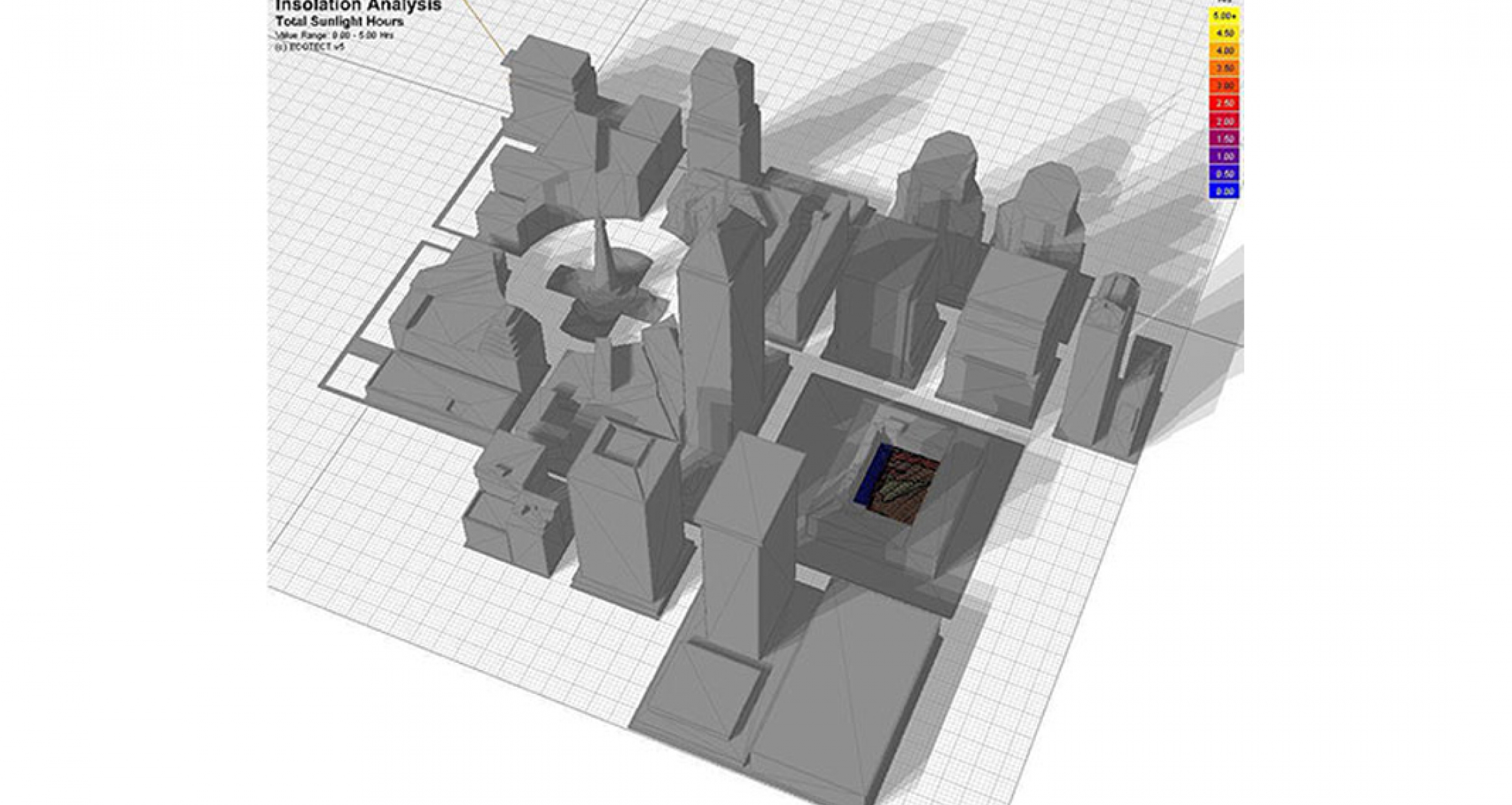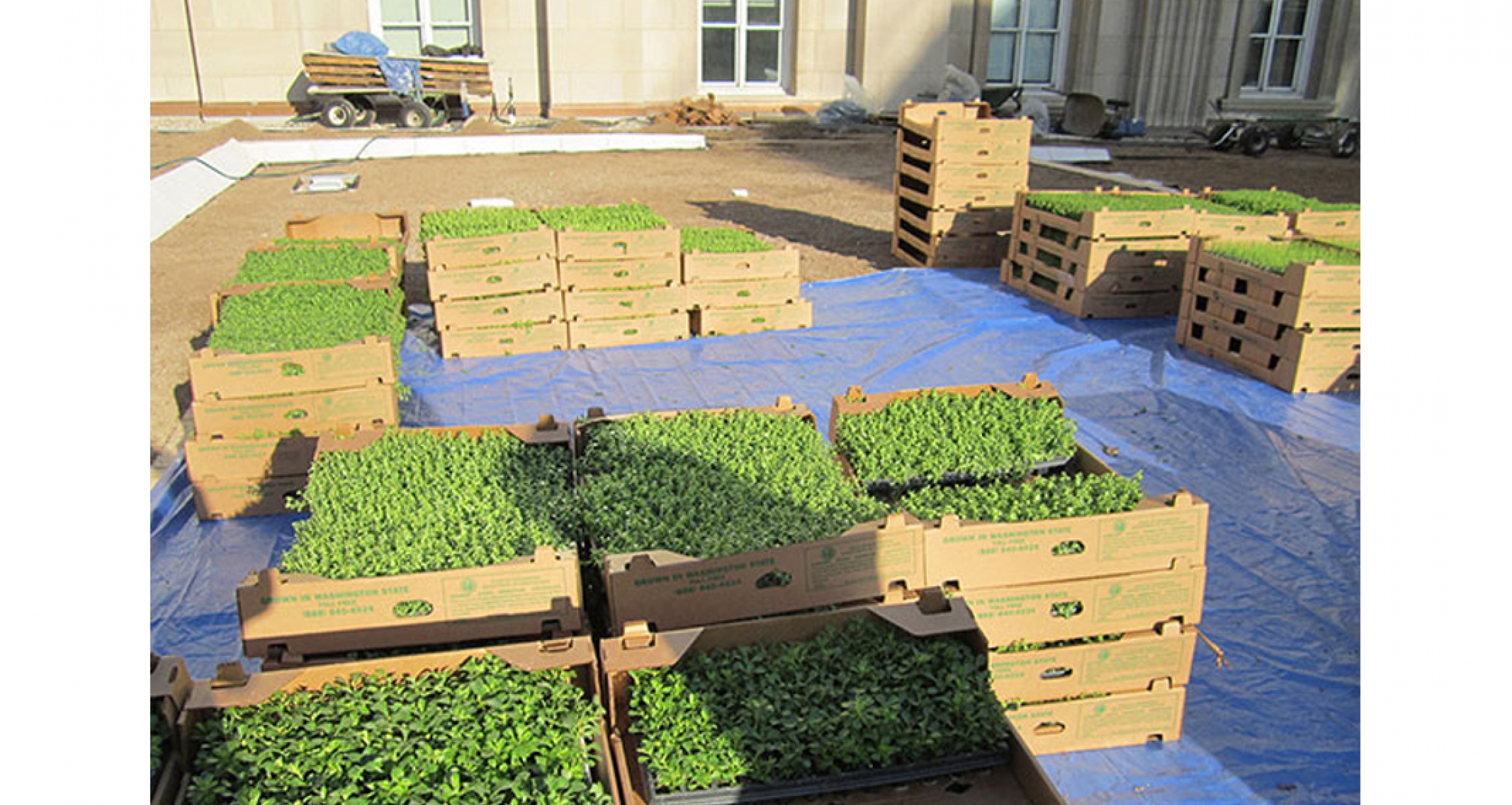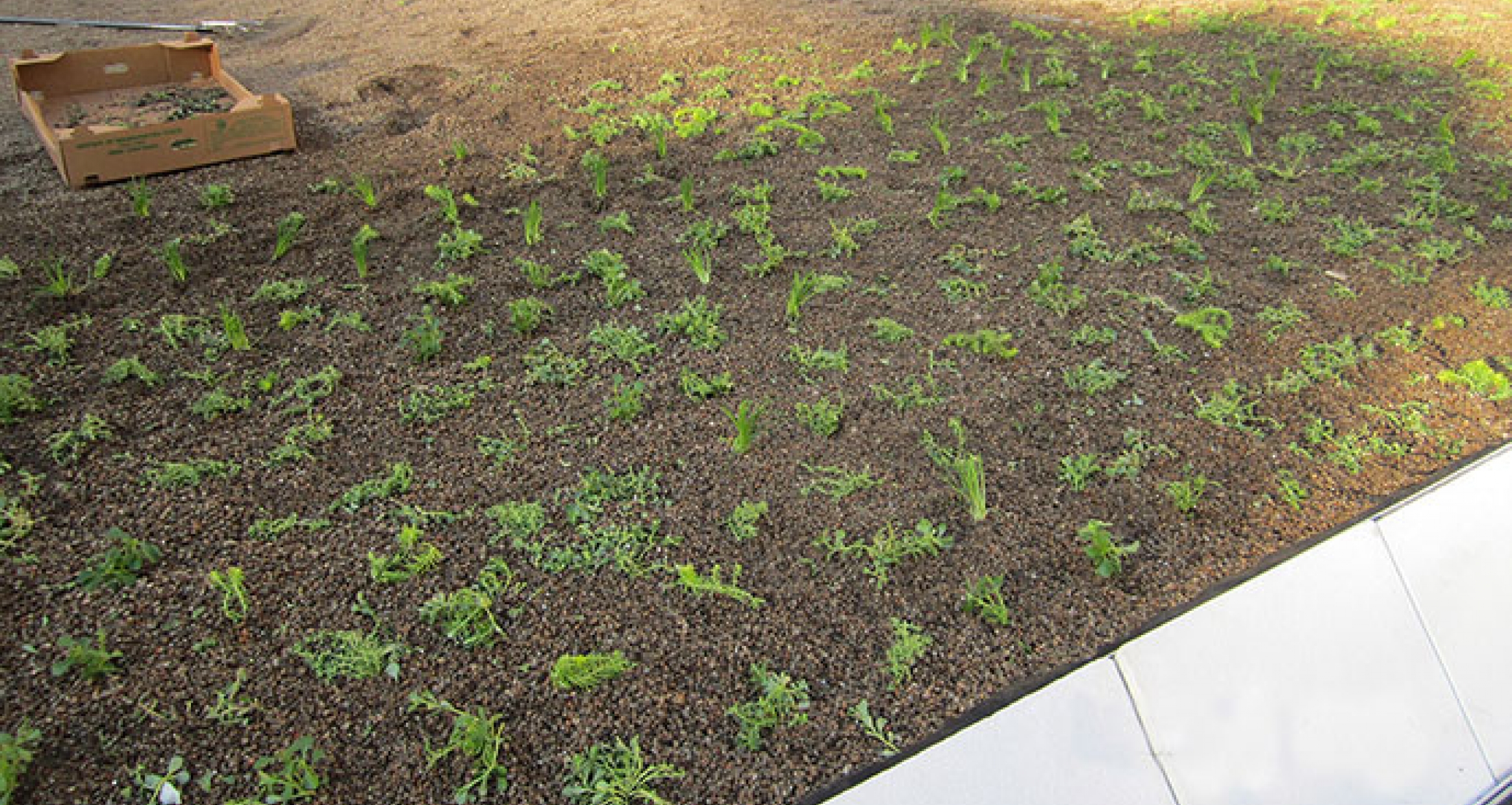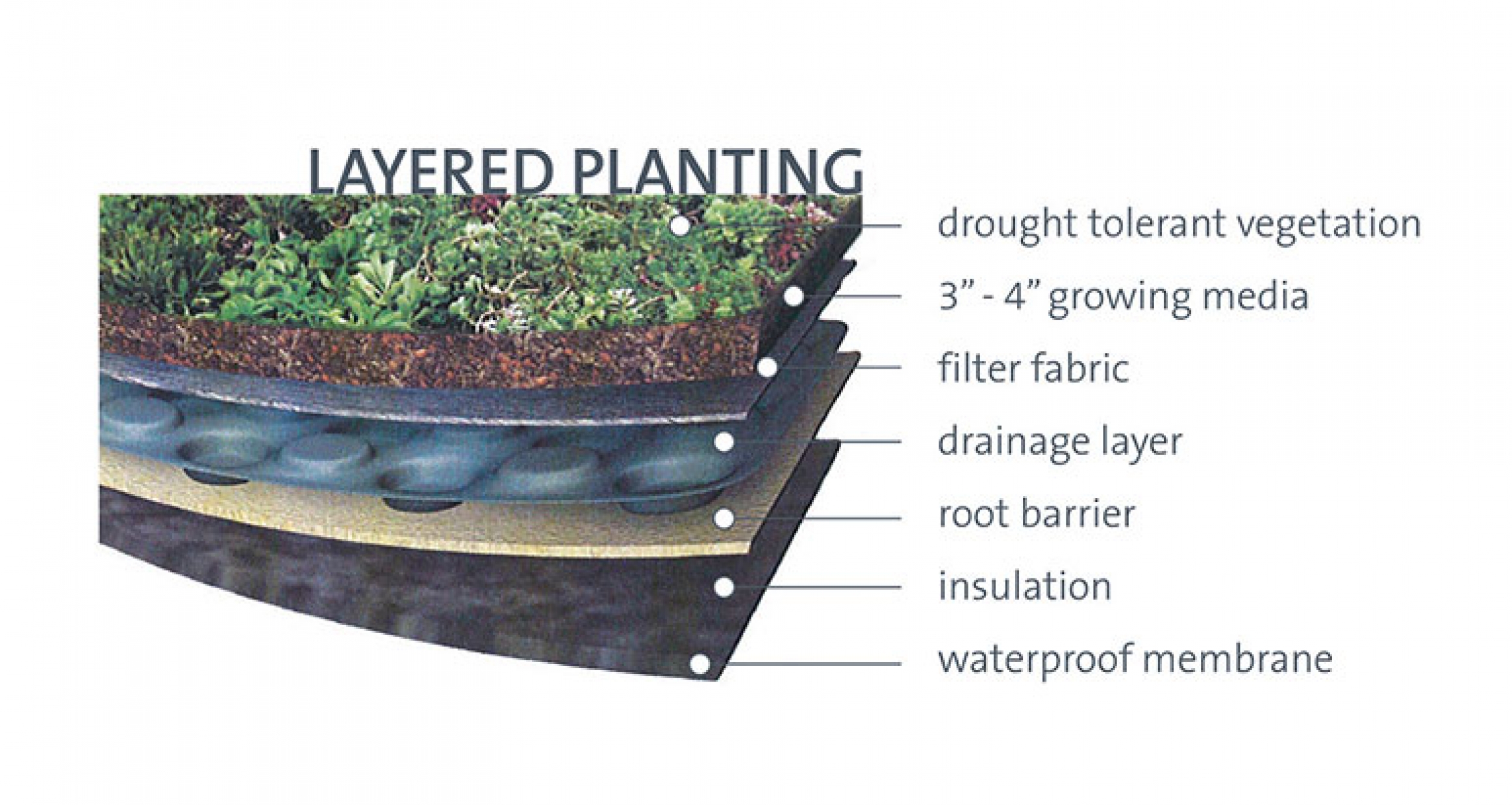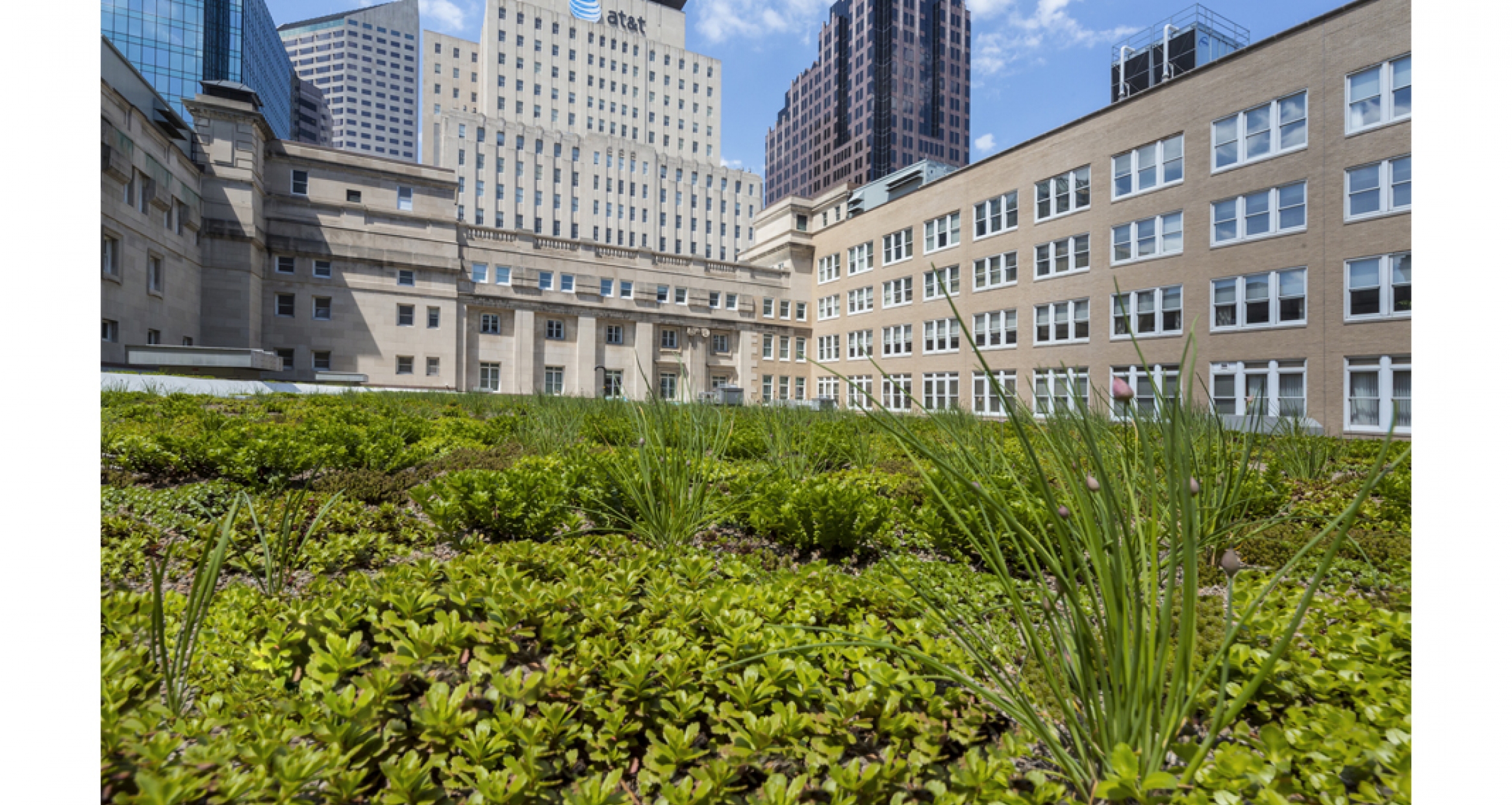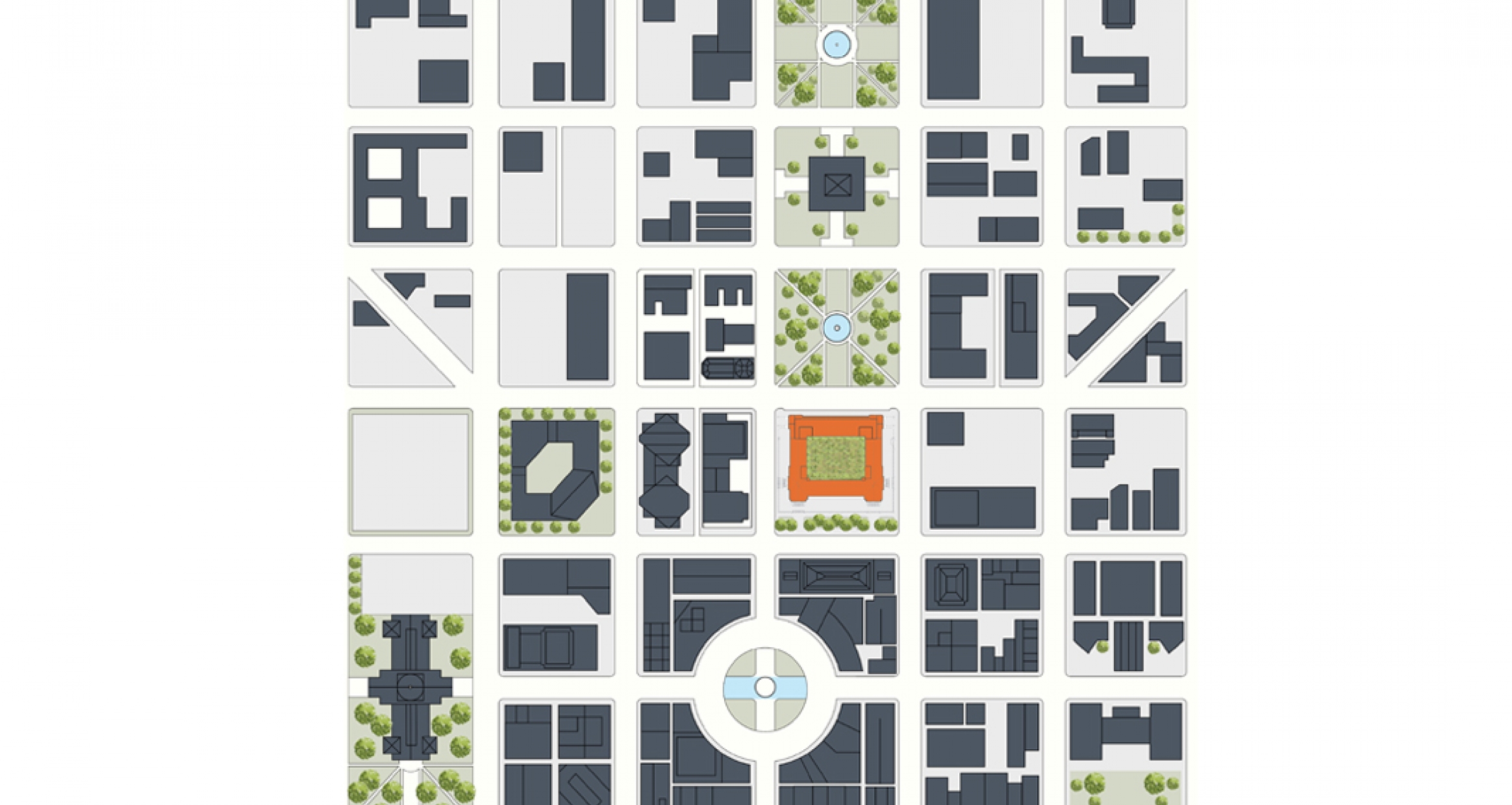 Prior to renovation, only 15% of Birch Bayh's 2.33-acre site supported vegetation. With the addition of a 30,000 GSF vegetative roof - one of the largest on a historic structure – 43% of the site now sustains vegetation, supporting the goal of creating a highly desirable, sustainable workplace. The vegetative roof reduces the urban heat island effect, improves air quality by absorbing CO2, reduces storm water runoff from the site, and provides visual inspiration through seasonal flowering plants.
Resource Efficiency
Water Conservation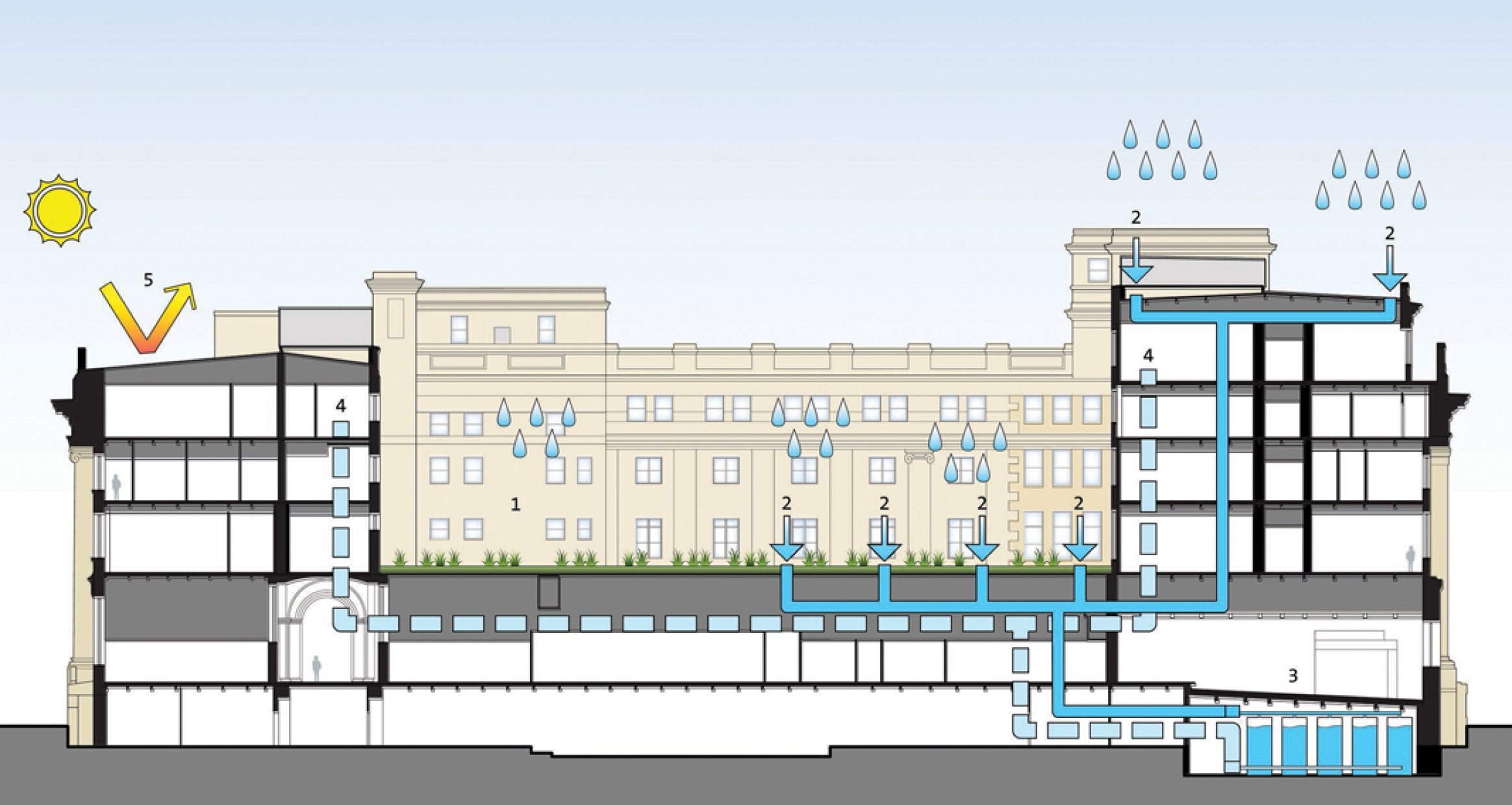 A new stormwater recovery system provides non-potable water for select building functions, conserving potable municipal water and reducing stormwater runoff into the antiquated water collection system.
A 10,000-gallon capacity stormwater harvesting system provides non-potable water for public restrooms and the site irrigation system. The 30,000 GSF vegetative roof absorbs and utilizes rain to feed the plants. Together the two systems are capable of reducing the building's annual use of municipal water by an average of 270,000 gallons, a reduction of 70% compared to pre-renovation use of potable water for these same functions.
The water harvesting systems and vegetative roof also benefit Indianapolis by significantly decreasing stormwater runoff into the city's 19th-century  combined municipal storm and sewer system .
Resource Efficiency
Community Impact
Resiliency
The Birch Bayh project, to me, is the embodiment of the direction that preservation as a design discipline is moving: fully integrated with all the other design disciplines.

Matthew Chalifoux, FAIA
Further Reading
Indiana Landmarks

Historic Indianapolis
More Projects Like This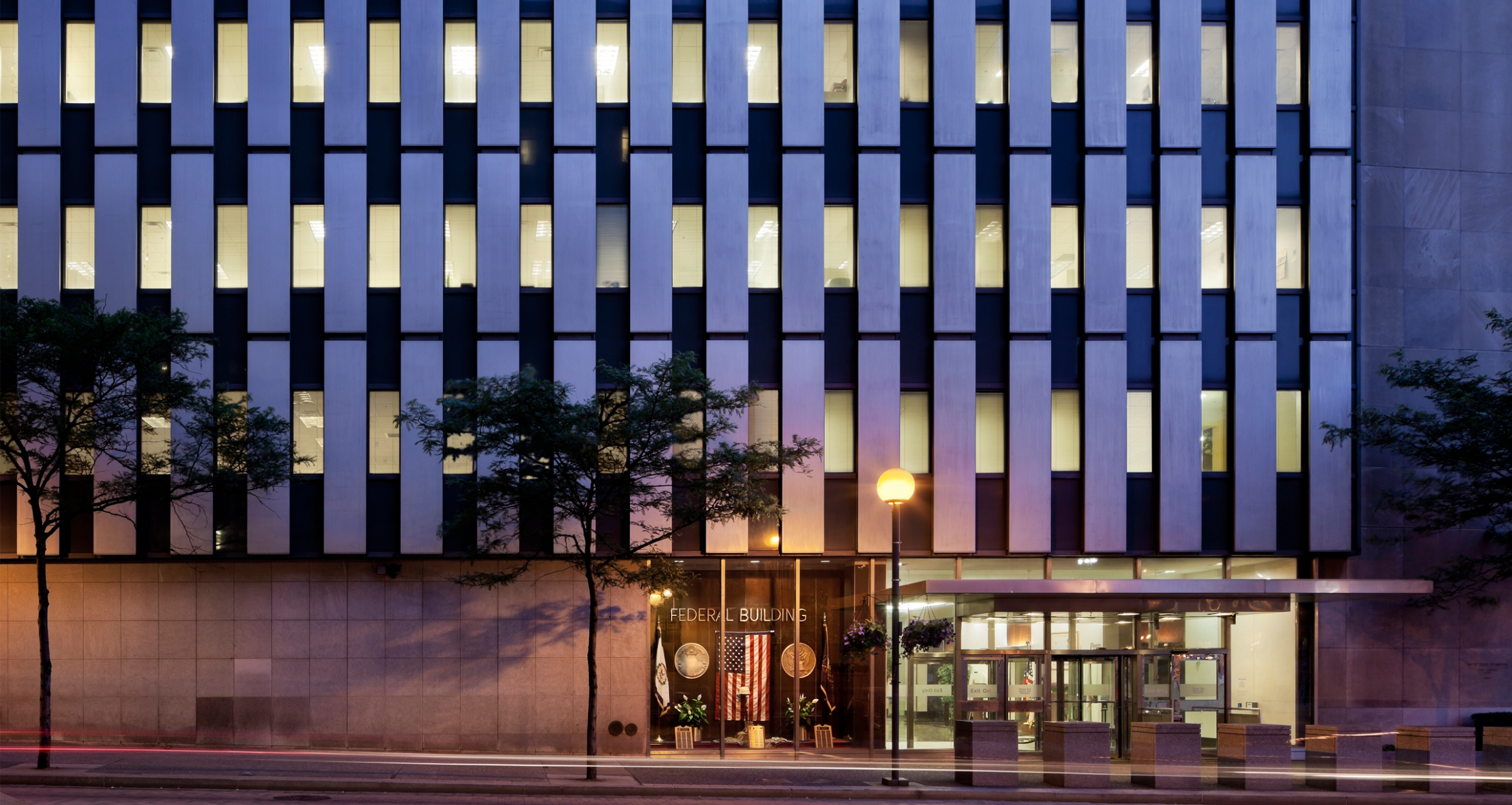 General Services Administration
Workplace
The new façade and interior upgrades reinvigorate the GSA workplace brand, making office space more attractive to potential tenants.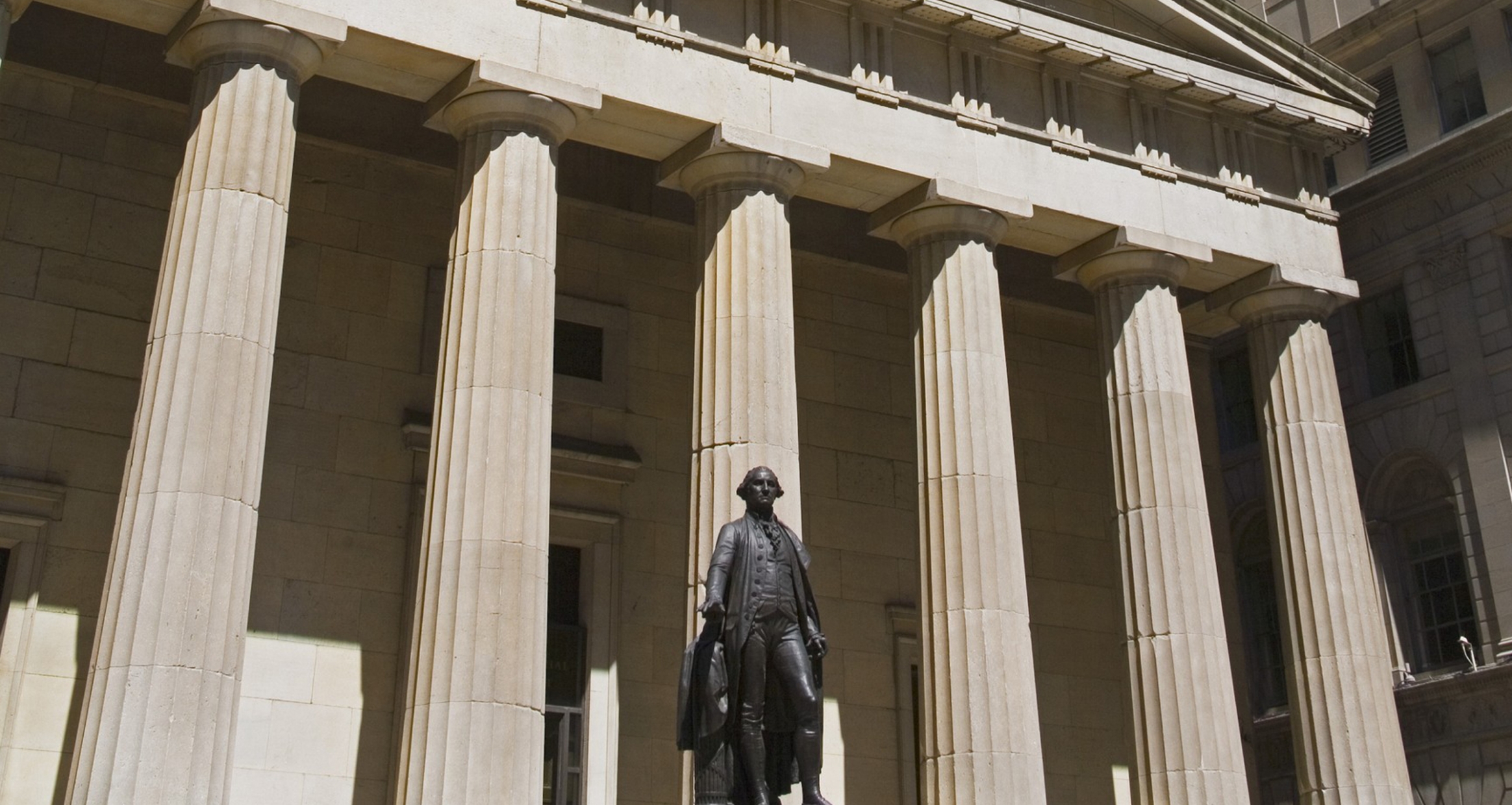 US National Park Service
Cultural
Proactive preservation helps ensure the continued stability of this Wall Street icon.