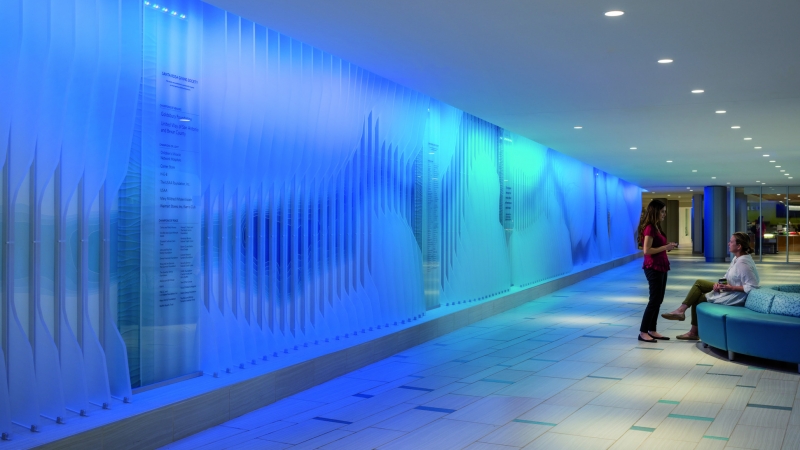 Living in your hospital while rebuilding it is one challenge. Transforming it from adult and pediatric care to a dedicated children's hospital is another. See how we helped CHOSA accomplish both in Healthcare Design.
The webinar, co-presented by Laurie Waggener, reveals a systematic approach to address the basic human needs of both the patient and the practitioner in order to achieve wellness and optimal human accomplishment — ultimately leading to an improved patient experience with an engaged workforce.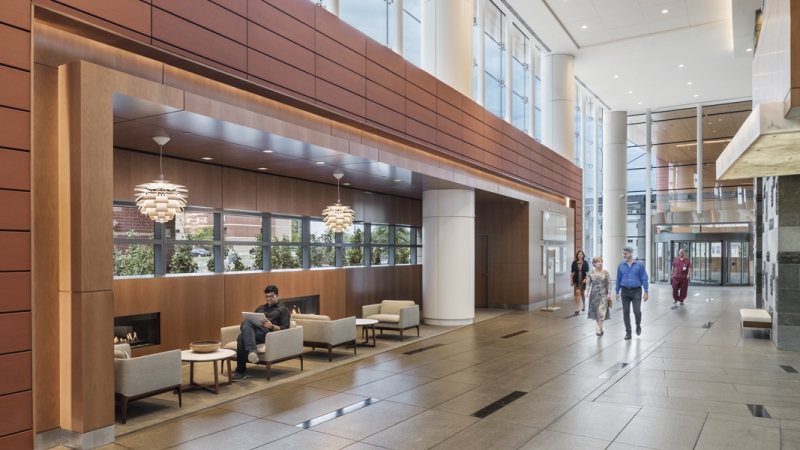 Increasingly, hospitals are providing a more coordinated continuum of care, sharing medical expertise across departments to optimize the patient-centered experience. Medical Design & Construction explores how the project team's work on the new Integrated Care Pavilion helped Stamford Health achieve their goal of incorporating a clinically integrated, collaborative environment that welcomed patients and attracted physicians to their hospital campus.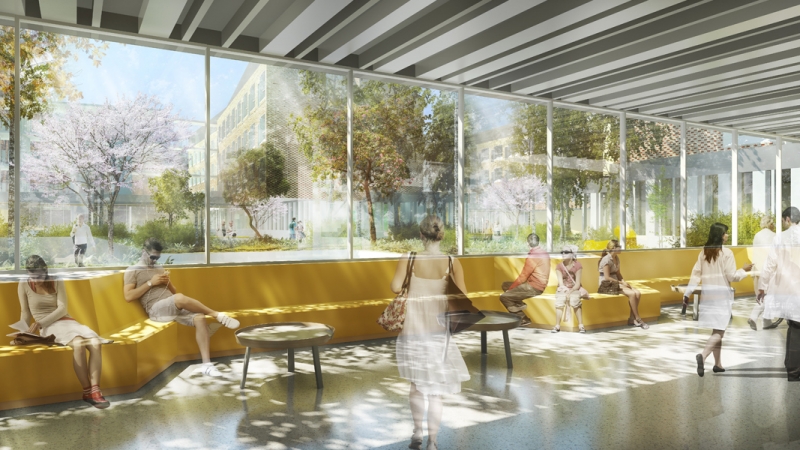 U.S. and Danish healthcare design teams are collaborating to test and explore design solutions that balance innovation, best practices, and cultural sensitivities. In Medical Construction & Design's "Developing a New International Healthcare Standard," EYP explores how the consortium is working toward the ultimate goal of developing a new international model and standard for healthcare facilities and patient care.
Building energy use is the primary contributor to greenhouse gas emissions for colleges and universities. Benchmarking and monitoring allows institutions to identify which buildings have the greatest savings opportunities, and what technologies and changes are appropriate for those buildings. In our work with colleges and universities, we've identified campus wide savings potential between 18% and 56% of their current cost and carbon impacts. We have help our clients achieve these savings with proven cost effective technologies and maintain this savings over time. We have also helped our clients understand their energy use and performance and avoid costly and unnecessary audits and studies by simply tracking and comparing energy and emissions use. More
Medical Construction & Design joined EYP and the Medical Center team for the topping off ceremony at HOPE Tower. The new facility will be home to medical education programs, as well as Hackensack Meridian Research Services and Faculty physician offices in medical practice areas including surgery, medicine, pediatrics, psychiatry and obstetrics and gynecology. The design will create a distinctive architectural anchor for the campus's east side, while providing technologically-advanced spaces to foster the next generation of medical leaders.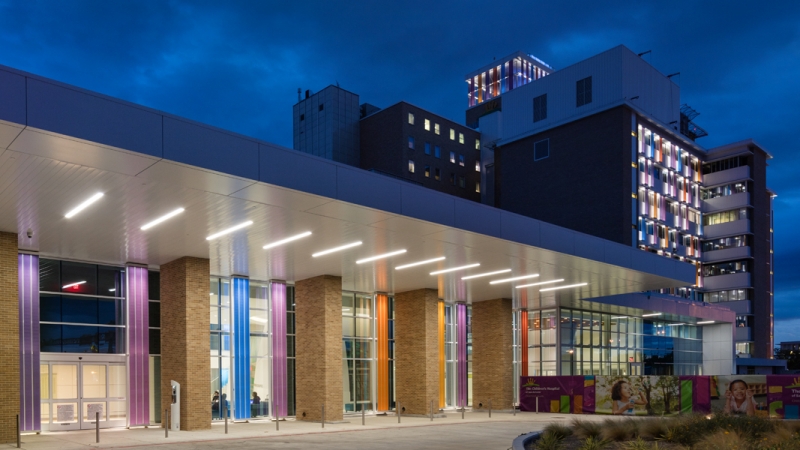 The Architect's Newspaper featured our healthcare practice group's work on The Children's Hospital of San Antonio (CHOSA) in an article called "A First for Multi-Colored Ceramic Fritted Channel Glass." The project team includes WHR Architects, Overland Partners, and Stanley Beaman & Sears.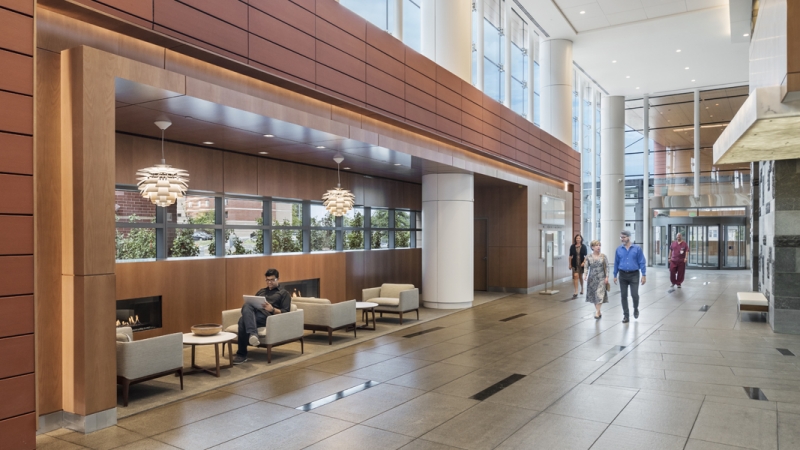 EYP's healthcare practice group's Stamford Hospital is featured in multiple publications, including World Architecture News, Healthcare Design, Westfair Online, and several others.
Designed to embrace the concept of patient-centered care, the new hospital exemplifies Stamford Health's vision for "Healing Reimagined." The focus on high quality, personal care is visible throughout the facilities from the welcoming concourse to the 180 private patient rooms, which were designed to maximize care, safety and comfort for patients, caregivers and families. The new emergency department that is double the size of the old one, which was needed to accommodate an increasing number of patients more efficiently. The new ED offers separate, dedicated treatment areas for adult, behavioural health and pediatric care needs.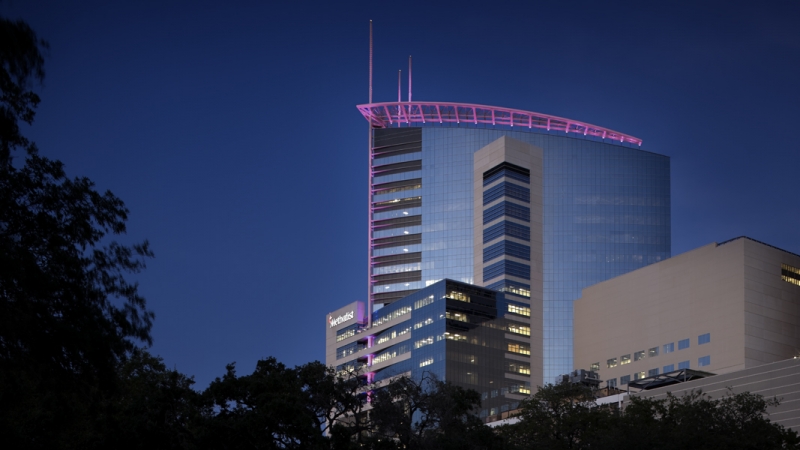 At the Healthcare Design Conference and Expo, our project with the Houston Methodist Outpatient Center was featured as one of the official tours of the conference. Healthcare Design magazine's Anne DiNardo joined Stephanie Schwindel on the tour and shared her thoughts in a blog post.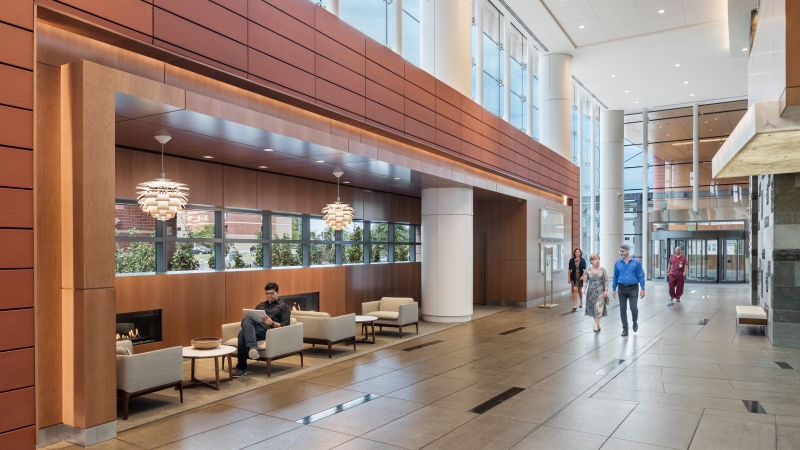 The Planetree philosophy filters all design decisions through three focused lenses – Empowerment, Dignity and Compassion. Embracing this human-centered approach helps hospitals reimagine the healing experience and negotiate the challenges of the rapidly changing healthcare arena. More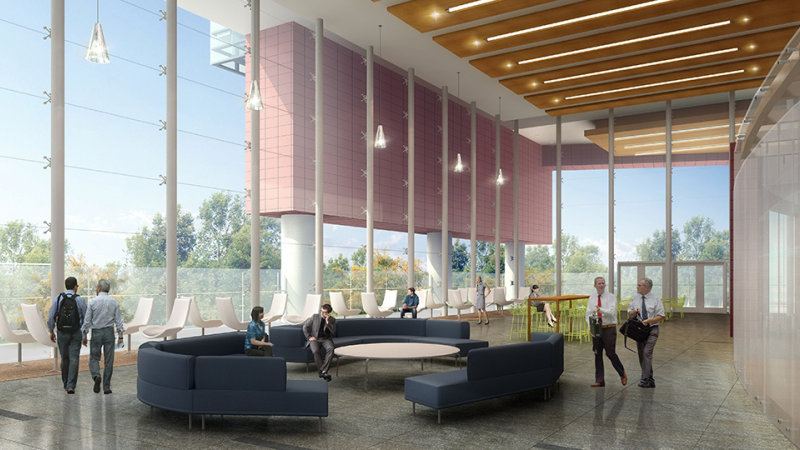 Can healthcare facilities promote patient and staff wellness while also engaging with the community and incorporating other sustainability principles? Thanks to organizations like Planetree and the Urban Land Institute's Health Places Initiatives, there is a growing awareness of the link between design and well-being. In this article from Medical Construction & Design, Tushar and Laurie provide snapshots of current buildings and features that address these issues, all while applying the latest techniques for infection control.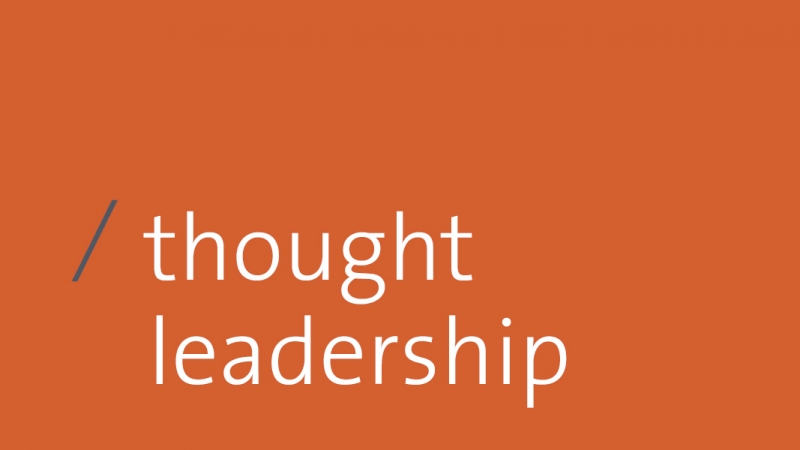 Driving innovation in real-life situations can often be traced to the simple impulse to change something. But innovation is not a stroke of genius encountered haphazardly by an individual. Innovation is a discipline that EYP promotes by cultivating certain practices and attitudes about making connections: connecting breakthroughs in technology to see new possibilities; connecting new modes of thinking to tired, antiquated processes; or simply connecting existing ideas from disparate fields to each other – all for significant benefit. As a result, our designers are determined to run through several techniques in parallel to achieve a design goal. And on a totally different level, understanding how innovation happens allows our designers to create spaces within new projects that foster, nurture, and help teach innovation to building occupants including college students to corporate workers. More