One of the most important buildings of the second half of the 20th century and a breakthrough design by Louis Kahn, Richards is a designated National Historic Landmark. The complex structure is configured as a group of laboratory towers with a central service tower. Considerable functional shortcomings had made this design icon the target of much venom for over the past fifty years. Our modernization brought the technical requirements of the laboratories into alignment with Kahn's plan and spatial design, while vastly improving building functionality and energy performance.
After studying the feasibility of renewing and repurposing existing wet biomedical bench research laboratories to dry computational medical research laboratories, we developed Design and Preservation Guidelines to inform our work on this, as well as on subsequent projects. The inaugural phase of the modernization focused on portions of Towers C and D. We integrated new engineering systems, replaced and preserved the existing exterior walls, and introduced chilled-beam cooling, all of which significantly improved energy performance and occupant comfort. 
Building Facts
16,000 GSF modernization

Center for Cognitive Neuroscience (CCN)

Center for Functional Neuroimaging (CfN)
Iconic Evolution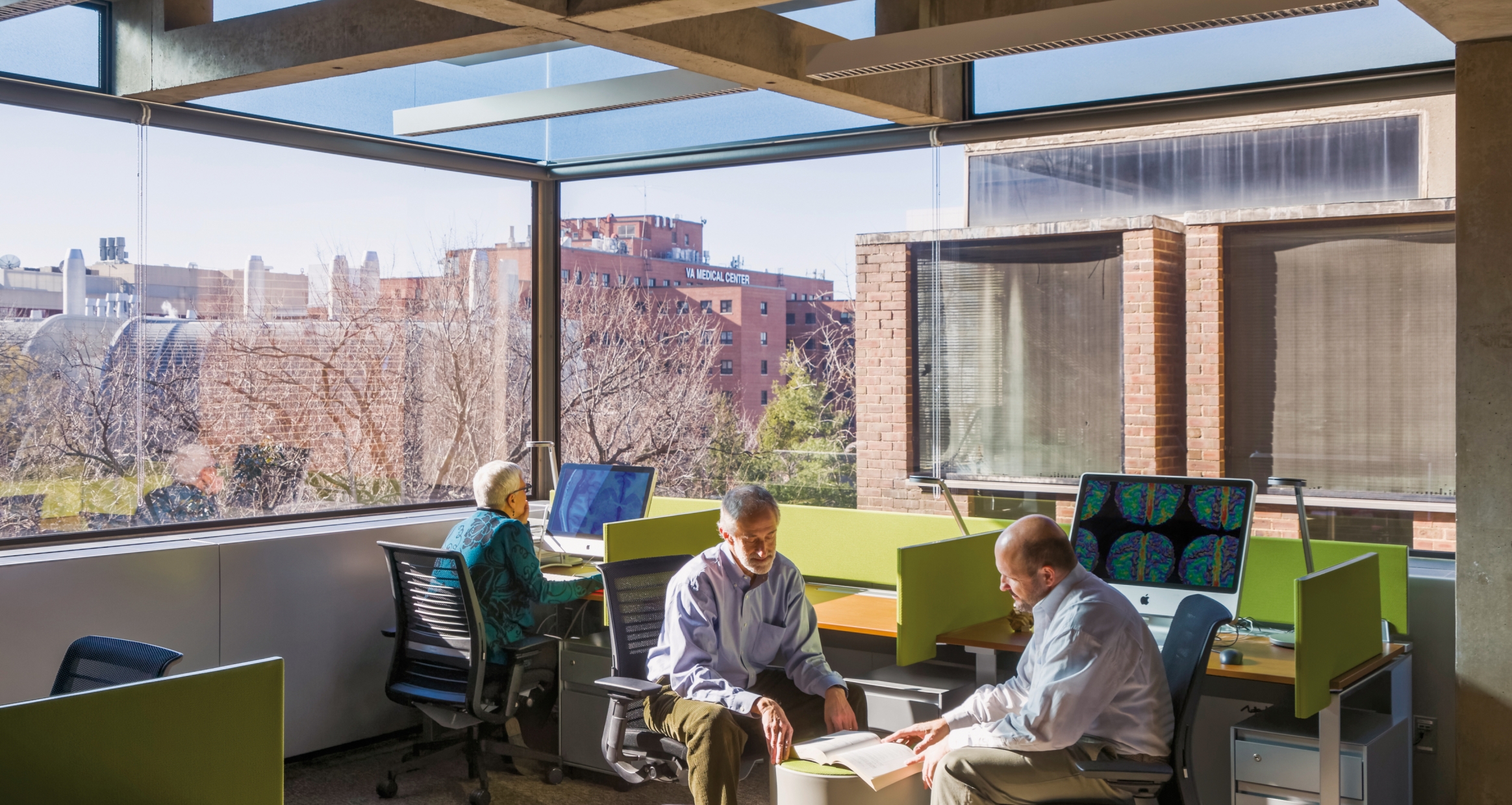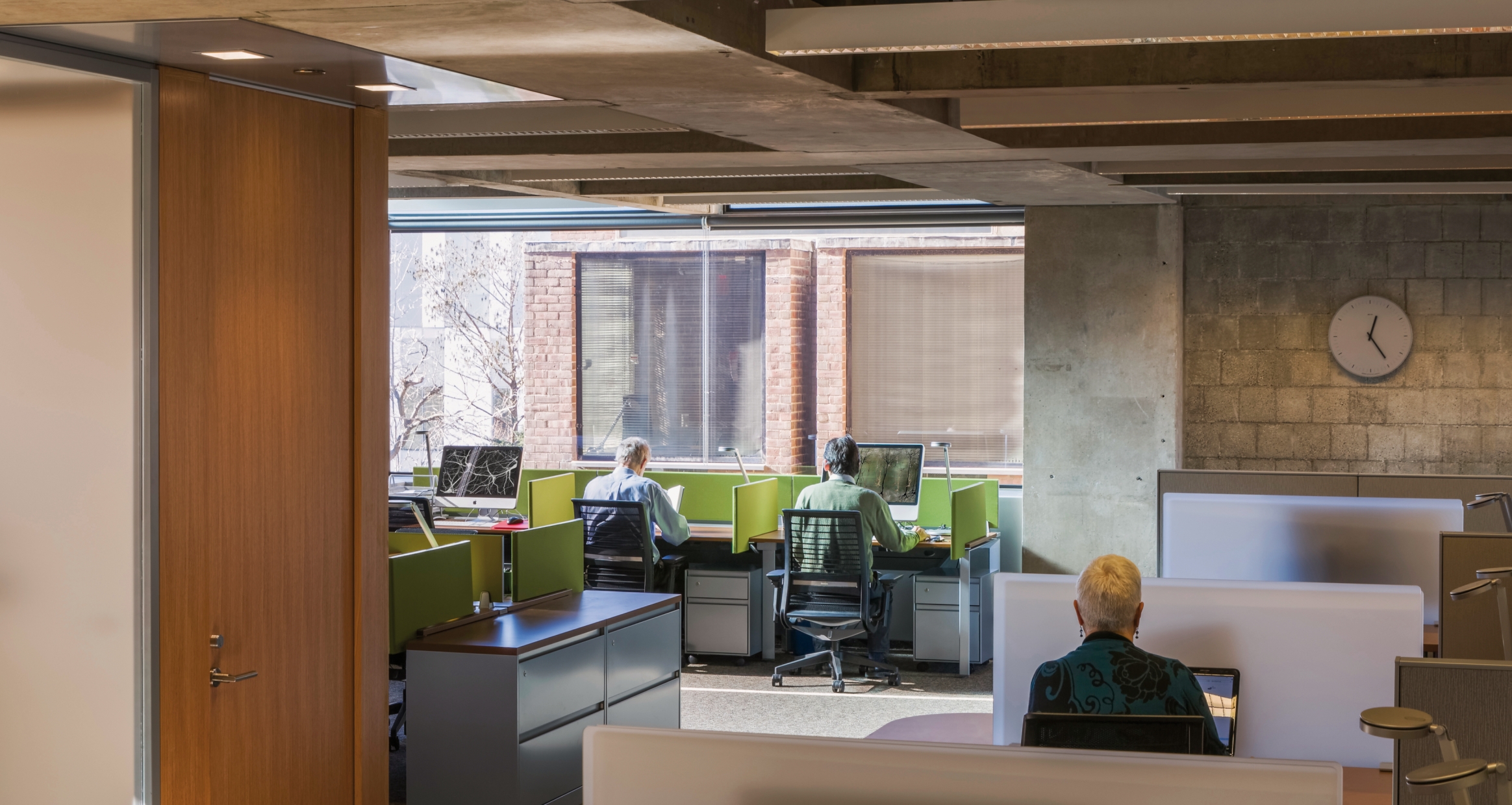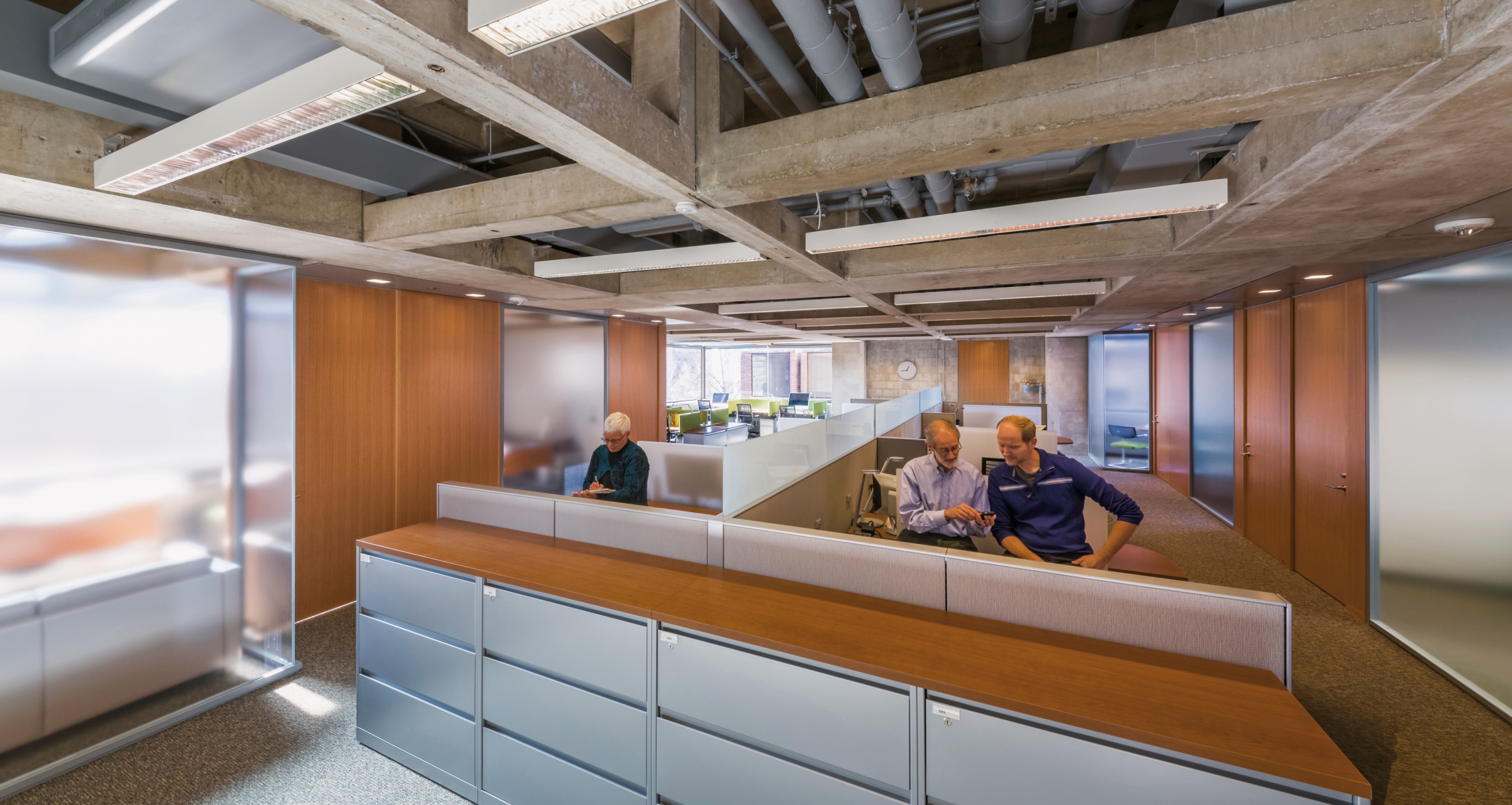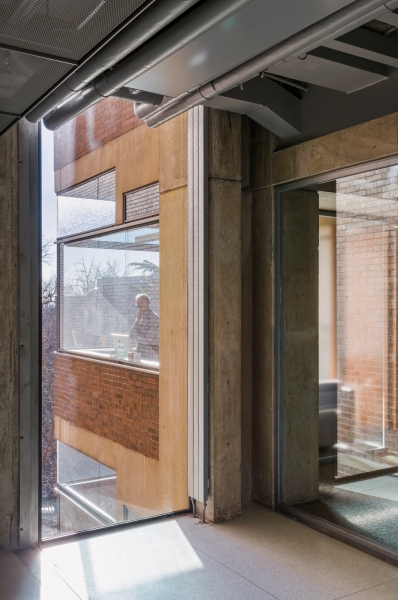 Preservation, planning, and engineering expertise reinvent Richards as an open collaborative environment for team-based research. Multiple design room-layout studies were explored to optimize room configurations within Kahn's rigid nine-block planning grid.
Modernization
Historic Preservation
Collaborative Space
Interiors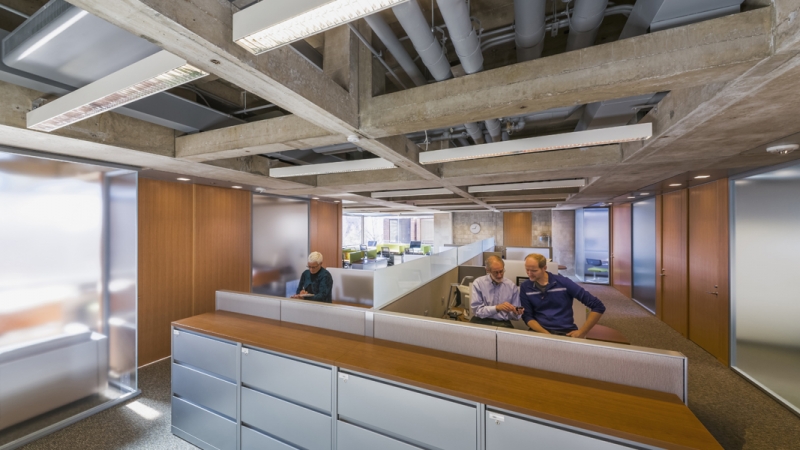 The dialogue that began in the late 1980s concerning how we can best shepherd the legacy of modernism into a durable and sustainable future raises many issues that are fundamentally changing the way in which preservation professionals approach the rehabilitation of a large segment of the built environment. While we may philosophically debate when and how modernism devolves into the polyglot architectural expressions that have proliferated since the 1970s, technically we are dealing with many of the same issues – thin construction, ephemeral materials, naïve detailing and rapidly changing uses that render buildings tailored to a bespoke program now functionally obsolete – that we have been tackling with mid-century structures. Solutions to these problems require a robust, creative approach that fortuitously is bringing more design to preservation and vice versa. One area in particular that has been questionable, if not taboo in the traditional preservation charters, is acknowledging the necessity of intervention that is sufficiently robust to change and improve user perception and ultimately acceptance in order to keep a resource relevant and economically viable. More
No Thermal Break, No Problem: Upgrading Kahn's Stainless Steel Windows in the Richards Building
In this conference presentation, David Fixler and Matt Chalifoux discuss strategies for making a famously dysfunctional landmark work for science while respecting the original design vision.
Modernization
Historic Preservation
More Projects Like This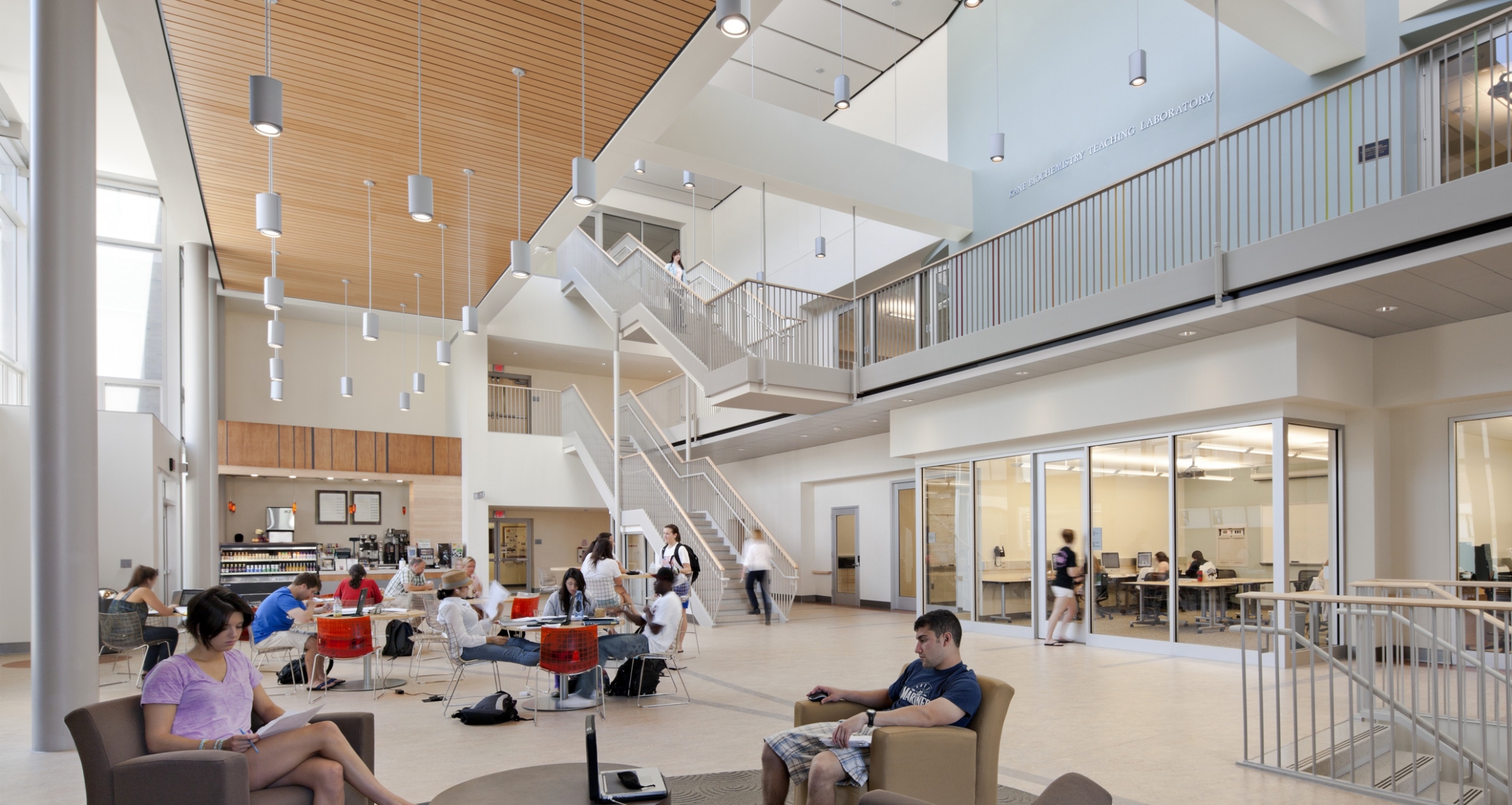 Union College
STEM
An academic "town square" puts science and sustainability on display.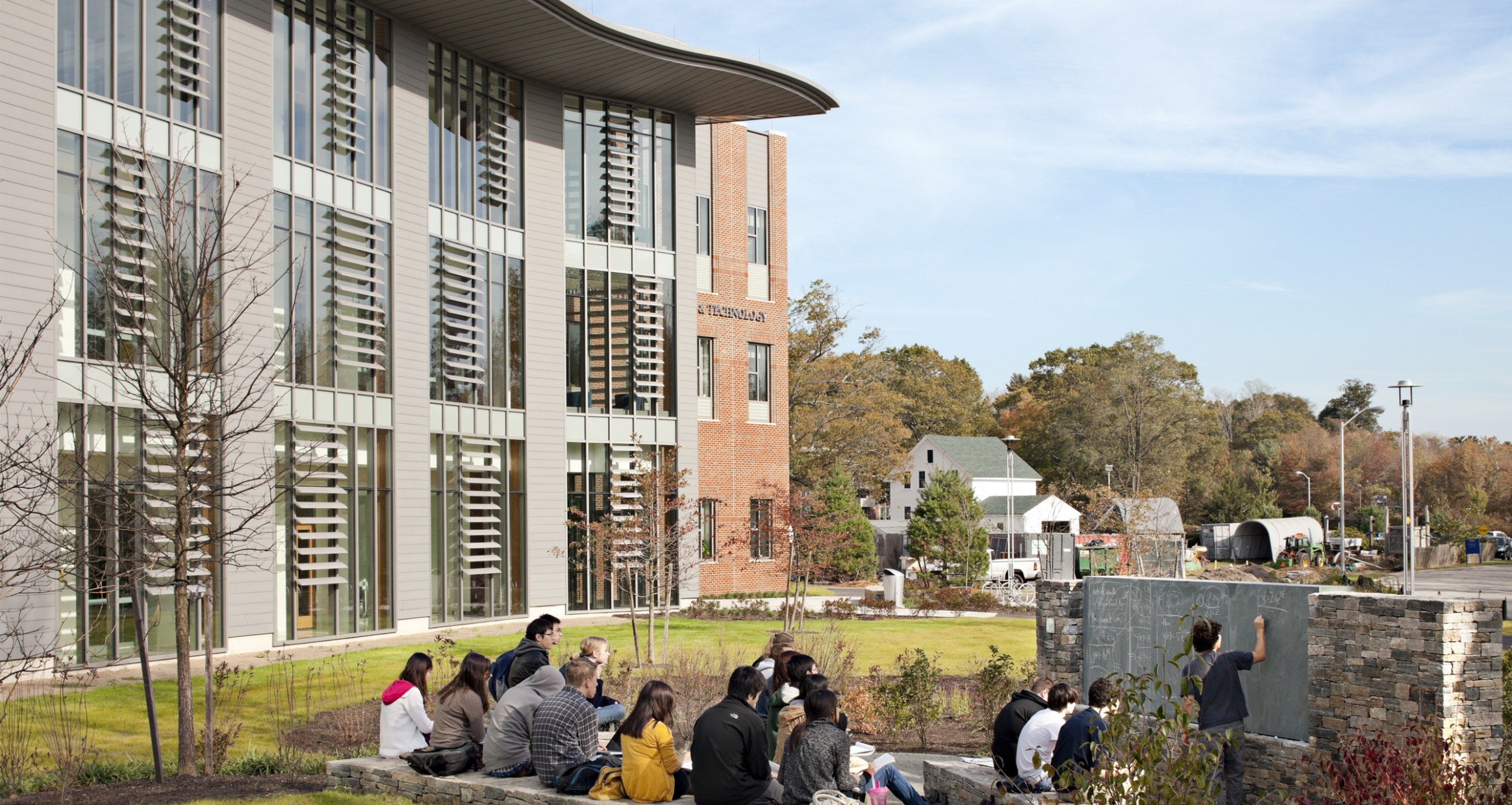 Wheaton College
STEM
Dynamic design attracts students to explore ideas in a "living lab."